Instaweek: #Emptyhistorical and a monument of Stalin, Roosevelt and Churchill in Yalta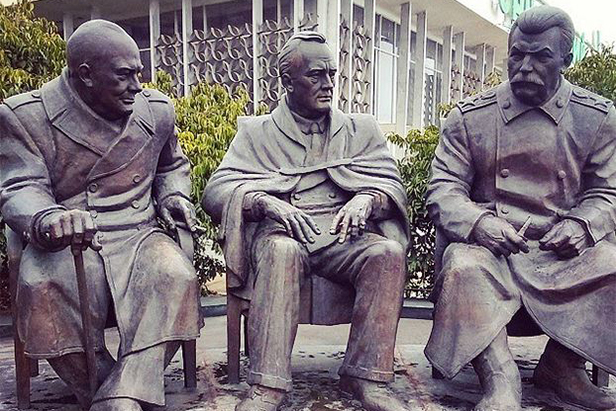 RBTH presents a news digest based on Instagram photos related to Russia
To celebrate 70 years since the Yalta Conference, a monument was put up to Soviet leader Joseph Stalin, U.S. President Franklin Roosevelt and British Prime Minister Winston Churchill
On 3 February Russian Instagramers took part in #Emptyhistorical "flashmob" in the State Historical Museum in Moscow. They took the opportunity to get inside the museum on the weekend when there weren't any people.
Flash mobbers say that #Empty is not only about inspiring people to visit places like museums and theaters.
"It's a well known fact that in some museums you can't take photographs. #Empty lets you 'break' this rule," says Instagram blogger Anna Pavlova
Rospotrebnadzor finally gave Moscow's air a clean bill of health. Since autumn people have been complaining of the smell of sulfur, ammonia and other stuff in the air.
However, things are not so upbeat in Saratov. Residents there have seen a unique phenomenon - orange snow. The unusual color was eventually found to be the result not of chemicals, but of a cyclone from Western Sahara that brought with it a lot of sand.
All rights reserved by Rossiyskaya Gazeta.