Instaweek: Pro-government "Anti-Maidan" march VS Anti-crisis opposition march "Vesna"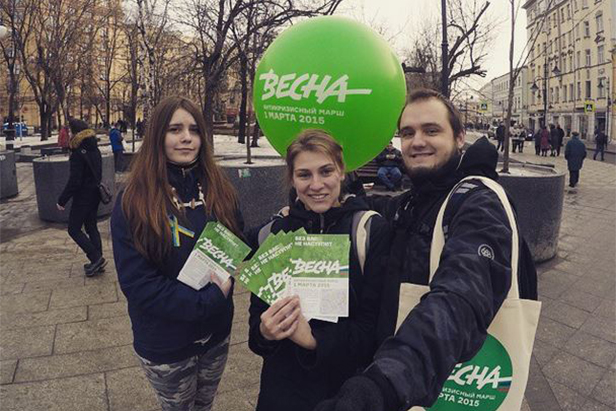 RBTH presents a news digest based on Instagram photos related to Russia
February 21 saw a pro-government march by the "Anti-Maidan" movement in honor of the anniversary of the armed revolution in Ukraine. "Do not forget, do not forgive!" chanted participants, making clear the Russian public's sorrow for the victims and desire to prevent such developments in Russia.
Basketball player Andrei Kirilenko has joined CSKA Moscow. His contract with Philadelphia having expired, he signed a new deal with his home club until the end of the season.
Spring is coming! The Moscow Botanical Garden's first snowdrops are in bloom. It means that spring has arrived in the capital hard on the heels of Shrovetide, which marks winter's traditional send-off.
On March 1 the Russian opposition plans to hold an anti-crisis march under the banner of "Vesna" (Spring). Alexei Navalny will not be able to take part, as he is serving 15 days for illegal campaigning in the subway.
The calendar winter is giving way to the early spring. The unseasonal spell of good weather has reached as far as Central Russia, where the snow is almost melted and the spring sun is warming the bones.
The Maly (Lesser) Concert Hall opened in the Moscow State Conservatory after restoration. Now the concert space is separated from the educational part, the hall seats installed in the Viennese style and the Nikolai Grigoriev panels on the ceiling restored.
All rights reserved by Rossiyskaya Gazeta.