Instaweek: A tribute to godlike Maya Plisetskaya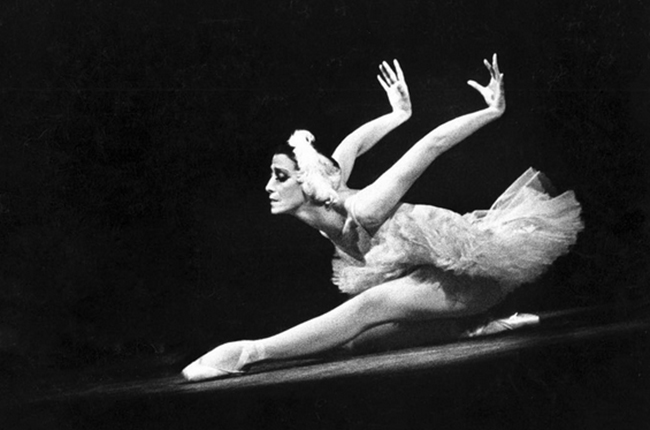 The 90th anniversary of one of the greatest ballerinas of the 20th century.
20th November is the 90th anniversary of Maya Plisetskaya. She died in Munich on 20th May 2015, and today Russia and the whole world honor her and express admiration for her talent, beauty and majesty. The redheaded star of the Bolshoi Theater has been a stunner from the very first "pas" she took on stage. Her technical excellence, plus enthusiasm and intelligence were encouraging, her feminine charisma undeniable. No wonder she has never been in a corps de ballet of the Bolshoi Theatre.
Maya Plisetskaya would have turned 90 today.
Rehearsal for the Maya Plisetskaya gala concert "Ave Maya" on stage at the Bolshoi Theater. During the two shows (20th and 21st November) colleagues and friends will honor the memory of the ballerina and perform roles that Maya herself danced in her prime. Among the artists will be two modern prima donnas: Svetlana Zakharova and Diana Vishneva.
The most passionate dance ever was Bolero performed by Maya. And it is still the most modern.
The "swan" dress at the exhibition "Godlike Maya" in the Sheremetiev Palace Museum in St. Petersburg.
The exhibition was prepared with the active participation of Maya for her big anniversary, but now it will be a tribute to the ballerina.
Fashion and dance often go together. Yves Saint Laurent and Jean Paul Gaultier created clothes for Maya. Coco Chanel once invited Plisetskaya to her fashion house and offered any outfit from the latest collection.
At the 1971 Avignon Festival, Nadia Léger introduced Plisetskaya to Pierre Cardin. "I saw her in Carmen, and I fell in love with her," the fashion designer later said. The ballerina became Cardin's muse for years to come.
An exhibition also opens in Bakhrushin Theater Museum in Moscow. Vividly decorated and made by famous designers, Maya's costumes are on display here for a month. Thanks to photo and video materials, visitors can see the most famous and brilliant characters performed by Plisetskaya: her immortal swan, Carmen, Isadora and Anna Karenina.
Graffiti on the wall of this house in central Moscow was renovated for the big day and now Maya's picture by a Brazilian artist is perfect once more.
Russian magazine Snob this month has Maya Plisetskaya on the cover.
Video: Tribute to Maya's genius on stage at the Bolshoi Theater. She could say so much with just a wave of her hand or a turn of her head. Her life and work so far was summarised by the French ballet critic André Philippe Hersin in three words: "genius, audacity and avant-garde."
Video: Maya Plisetskaya starring in "Don Quixote".
Russian poet Andrei Voznesensky wrote about her: "Loud applause rings out in her name. She rhymes with crying larches, with Persian lilac, with Elysian fields, with the Second Advent. There are geographic, temperature and magnet poles. Plisetskaya is a pole of magic."
All rights reserved by Rossiyskaya Gazeta.