Craziest Star Wars fans honoring the new film on Instagram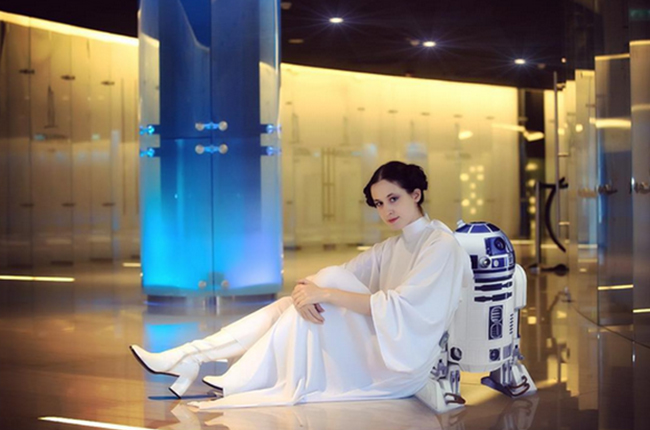 Russians going mad about the new Star Wars episode.
It's December 17, and while some parts of the world have already had an opportunity to enjoy the new episode of Star Wars, Russia is having lots of fun because the premier is today!
Star Wars: The Force Awakens is now on in cinemas. The luckiest have already been to a private showing, but others are ready to put on their Clone Trooper costumes, Darth Vader masks, dust off their lightsaber, and head for the nearest movie theater.
Or draw a picture of Darth Vader right on their pregnant belly for probably the youngest fan of Star Wars, not yet born.
Winter in Siberia is the best time and place for an interplanetary cosplay. Novosibirsk snowy weather is better than expensive decorations.
Star Wars mania is spreading all across Russia: from Chukotka to grape pickers in Crimea.
Your breakfast on December 17 in Russia could be:
You think you're immune? Post comments on Facebook like "I've never seen Star Wars"? The Clone Troopers will find you and guide you to the cinema.
Now for the most serious competition: Russian girls are not only the prettiest in the world, but also the best Princess Leia cosplayers. Vote in the comments. Participant number one:
Beautiful Leia with a sword is number two.
Gorgeous Leia with R2D2 is number three.
A little sad Leia is our participant number four.
Leia selfie #5.
Pretty Leia with a mysterious smile. Participant number 6.
And Leia number seven walks on four legs and could be too hairy for a princess, but we love her anyway.
May the Force be with you this Xmas and New Year!
Read our spesial longread dedicated to the sags's history in Russia
All rights reserved by Rossiyskaya Gazeta.