Instaweek: The Beatles and the Godfather as seen on the streets of Moscow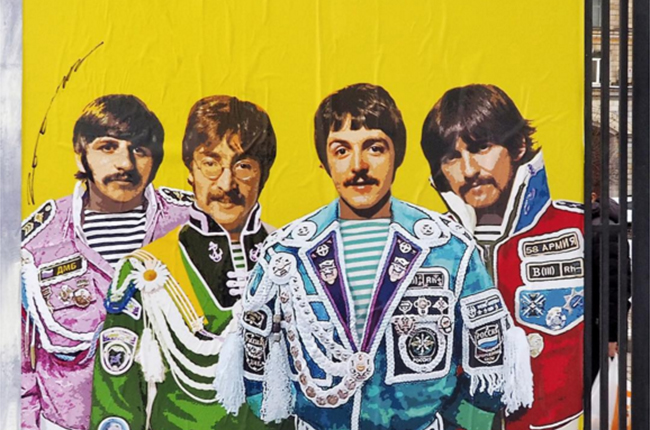 Instagram project shares gorgeous works of modern art.
"Street art without vandalism," Instagram project shares their works painted on the walls of Moscow buildings. The Beatles don Russian army uniforms.
Russian children's cartoon Cheburashka in the hands of the Godfather: "Please, be more kind!"
A new take on the famous painting "Unknown" by Ivan Kramskoi.
Jim Carrey says, "Hi, babushka!"
"Stop drinking heavily".
Selfie sticks instead of guns. Make selfies, not war.
Russia's most famous literary geniuses painted in Andy Warhol style : Alexandr Pushkin, Anton Chekhov and Leo Tolstoy.
"Hunters at Rest" by Vasiliy Perov captured as graffiti with an emoji.
Some art works are painted not only on buildings. As an example, Alfred Hitchcock portrait made with bird excrement on the hood of a car.
Video showing the creative process on a graffiti project dedicated to Russian writer Varlam Shalamov that was made for the Moscow GULAG museum. (Click on the photo to see the video).
All rights reserved by Rossiyskaya Gazeta.