Instaweek: Taking a stroll through the palace from BBC's 'War and Peace'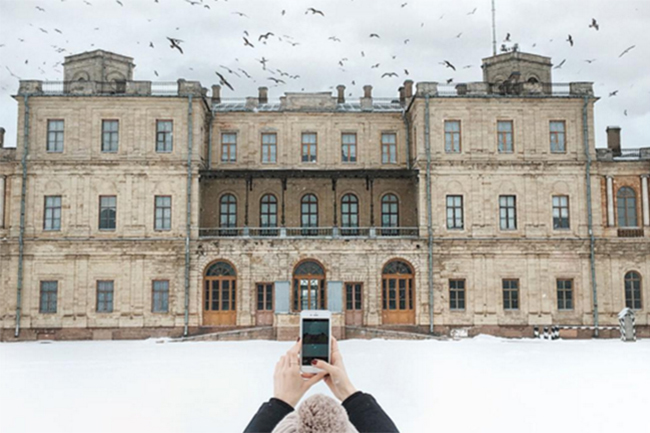 Gatchina, one of the most beautiful and enigmatic suburbs of St. Petersburg.

Last week a group of Instagram bloggers took part in the action #EmptyGatchinapalace. They explored the empty halls of the former tsarist residence.
The event was organized by the Hermitage Museum.
Gatchina is located 42 km from St. Petersburg and was given as a present to count Grigory Orlov by Empress Catherine the Great in 1765.
Count Orlov built a huge castle with 600 rooms and created a large-scale English landscape park.
In the recent BBC adaption of "War and Peace," the palace appears as the Bolkonsky family house.
For 30 years after Count Orlov's death Gatchina was the residence of Catherine the Great's son Paul I, who was known as a quick-tempered ruler. In the 1880-1890s the palace became the official imperial residence of Alexander III.
Electricity and a phone connection were installed and a parade staircase was built.
Bloggers visited almost every corner of the palace, even areas closed for restoration.
The gems of the palace are its signal tower and a secret 120 meters underground tunnel.
All rights reserved by Rossiyskaya Gazeta.