Russian patterns: Pavlovsky Posad Shawls are still in trend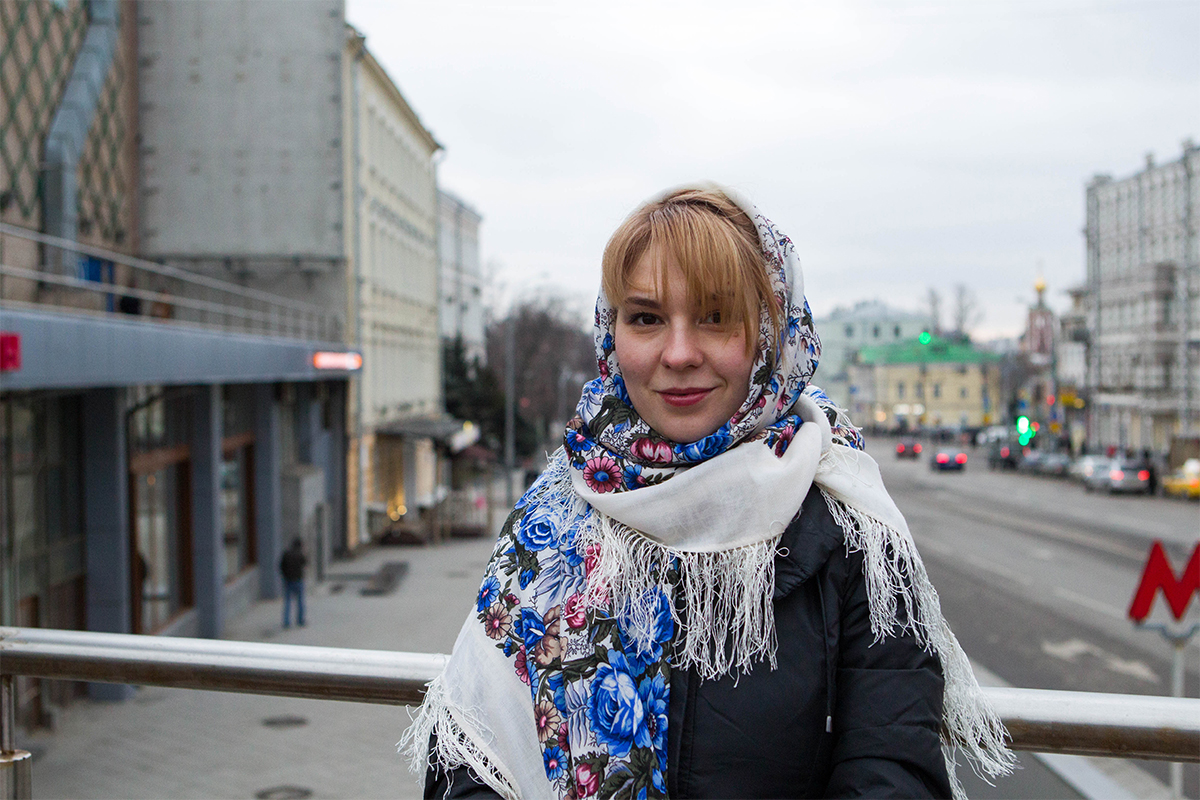 Tonya. "The shawl for me is a feminine symbol, not an ordinary accessory. When I wear it, I always feel more feminine and I become calm and tender. My mother gave it to me as a keepsake, because there is continuity among the women in my family. You inherit not only a thing, but the tradition."
Anastasiya Karagodina
With its natural texture and colorful traditional patterns, the Pavlovsky Posad shawl boasts the 200-year history and is still in trend. Why do young girls in Moscow wear traditional shawls?