Globally famous 'roofers' conquer the world's tallest buildings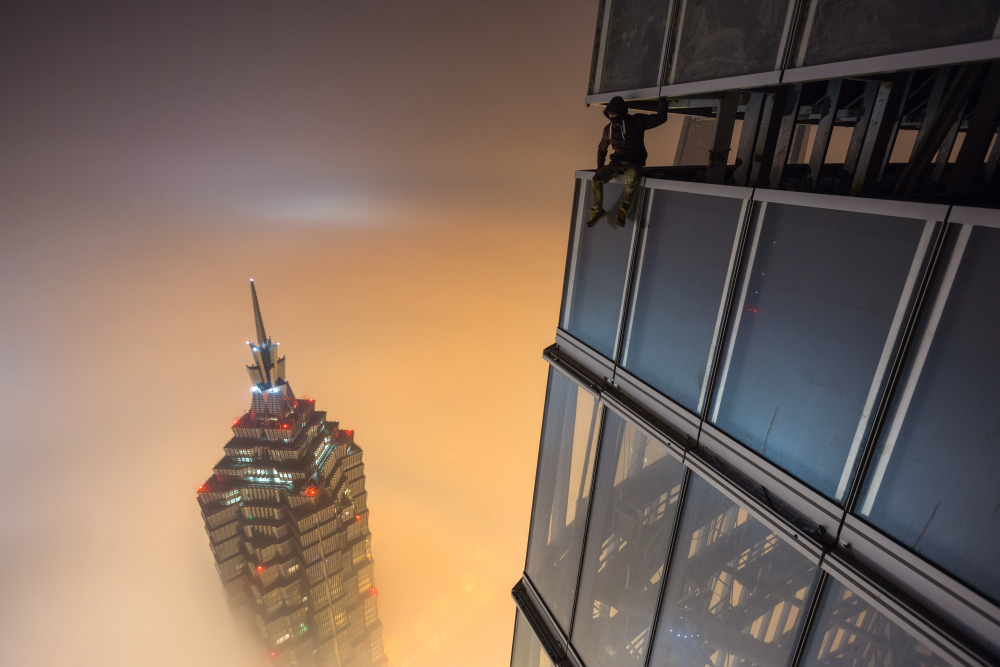 They achieved international fame after an adventure in Shanghai in 2014 when they climbed a Shanghai skyscraper (pictured). At a height of 650 meters (2,130 feet) they had to wait for 18 hours before the wind finally scattered the clouds and opened up a view of the city.
Vadim Makhorov
Check out breathtaking photographs made by the famous thrill seekers Vadim Makhorov and Vitaliy Raskalov.