Instaweek: 12 reasons why Russians are still in love with the classic Lada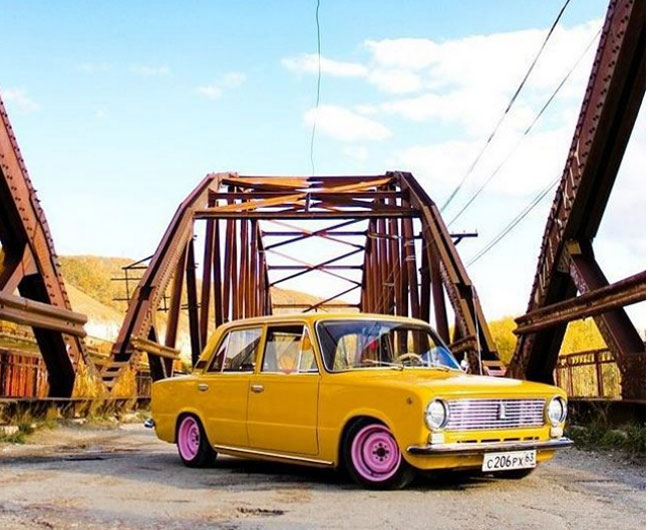 It's been 46 years since the first Lada rolled off the production line in the Volga city of Tolliatti. The debut model, nicknamed "Kopeyka", is still beloved among Russians.
Back in 1970, the VAZ-2101, an almost complete replica of the Italian Fiat-124, was literally a miracle for ordinary Soviet citizens. To get one of these modern cars, not only did you have to pay a solid sum of money, but also register on a waiting list several years long. This Soviet rarity proved its reliability and remains in use to this day. // A restyled VAZ-2101
This Lada looks like part of the landscape, doesn't it?
This is the most versatile car ever. It rocks at the races...
.
..and shines with glamour.
The Lada can be a reliable companion on a weekend trip...
...or serve as a mobile store.
You can use it as an off-roader…
...or a fancy cabrio.
The Lada can be an inspiration for your own artwork.
It is a delight for both geeks... //A Lada made out of construction set pieces
...and daredevils. /A drifting lowrider Lada
No wonder after all these years the Lada still looks as awesome as Red Square!
All rights reserved by Rossiyskaya Gazeta.