'Tatar Madonna': Saving ethnicity in a large city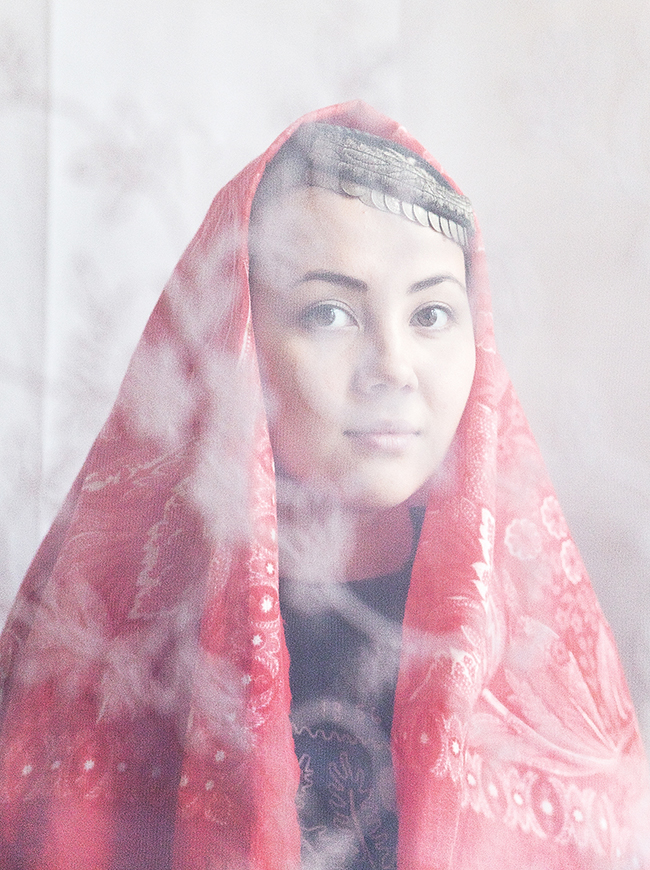 Oxana, 24, student. "My husband is Russian, but he was not against having a traditional Tatar wedding ceremony, known as 'nikah'"
SERGEY POTERYAEV
Sergey Poteryaev explores the Tatars, one of the largest ethnic groups in Russia.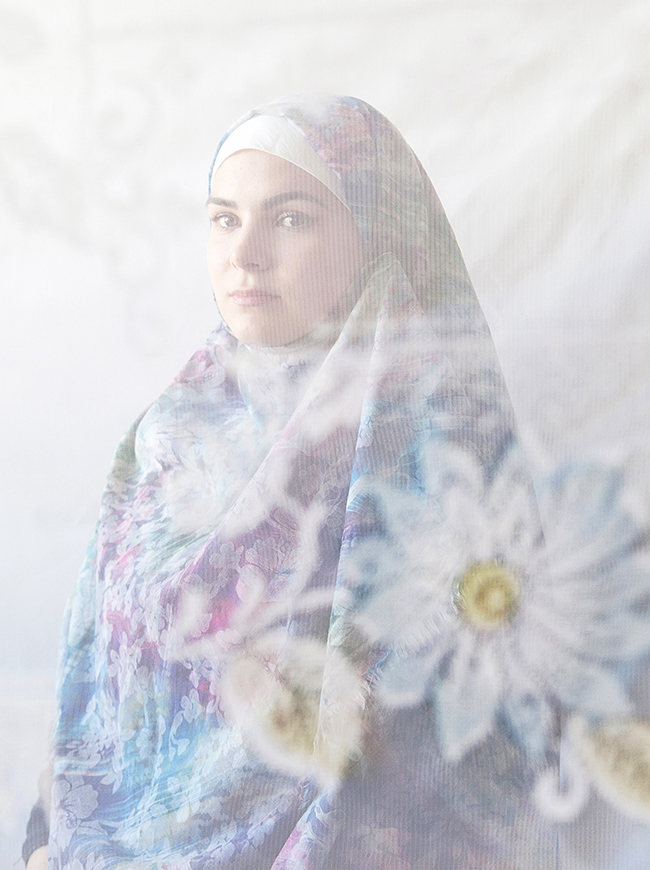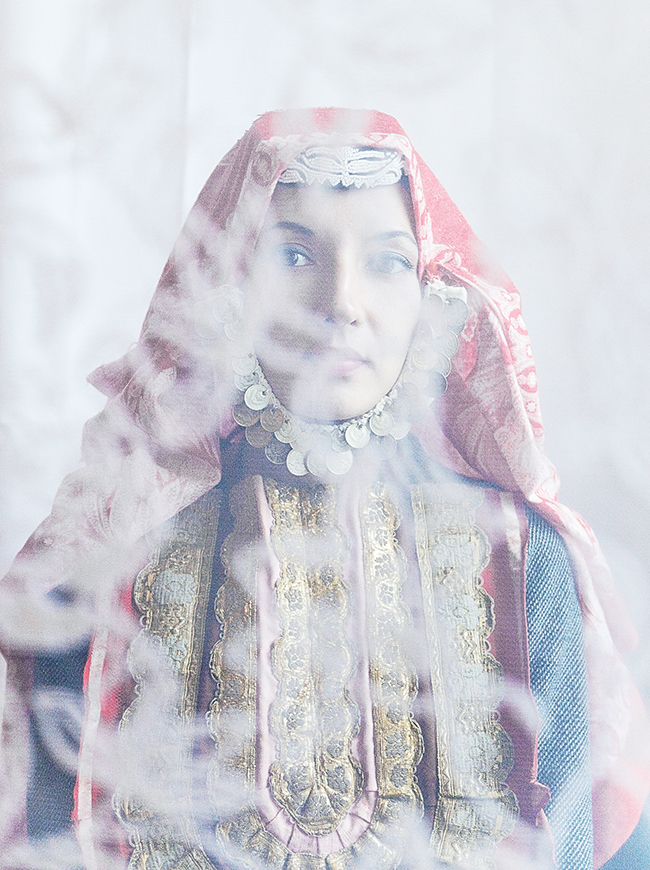 Elena, 31, social worker. "My family assimilated and lost its traditions."
SERGEY POTERYAEV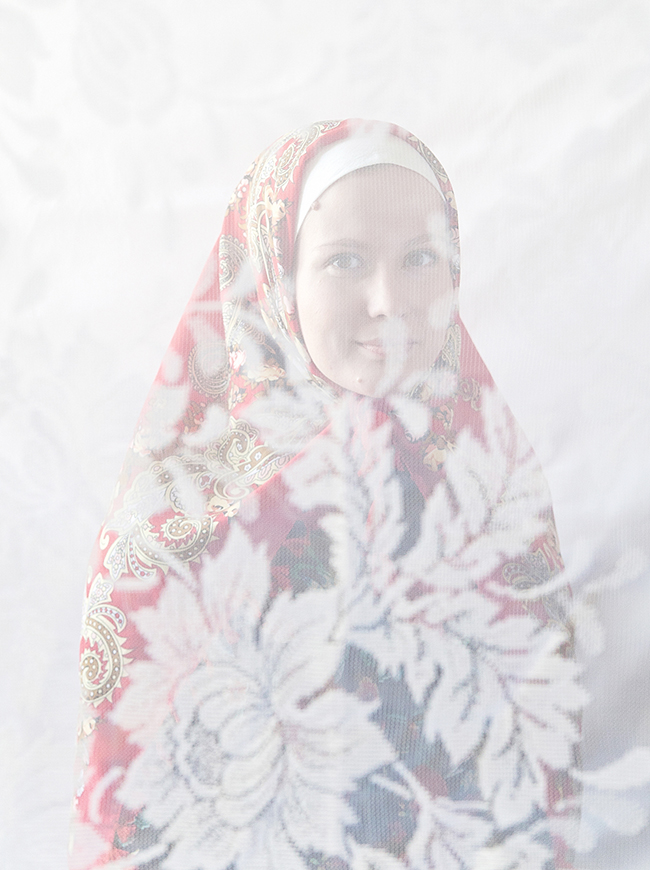 He takes photos of Tatar women, asking them what it means for them to live in a large Russian city and to be a Tatar. Tatars are an ethnic group that lives mostly in central Russia, especially in Tatarstan (capital – Kazan). The majority of Tatars are Muslim, and they speak mainly Russian and their native Tatar language. / Guzel, 25, engineer. "I'm from a Tatar family and I speak Tatar, especially when we are together".
SERGEY POTERYAEV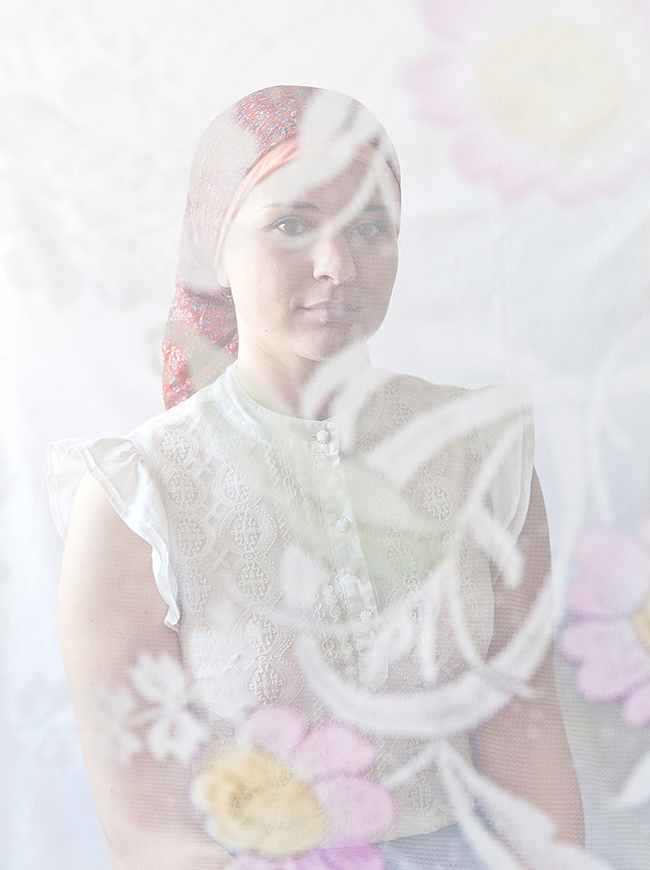 Many of them have never worn traditional clothes, don't know the language, and don't cook traditional food. / Irina, 25, medical center worker. "I don't remember the language and don't speak Tatar. In childhood I could understand and speak it a little".
SERGEY POTERYAEV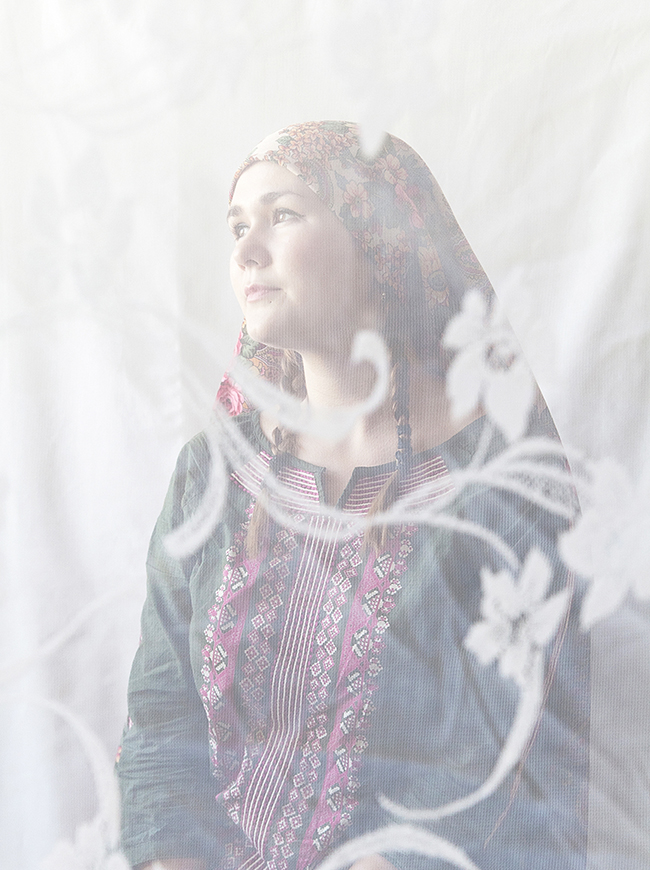 Photographed through lace curtains, like through a bridal veil, women are visible through the screen of another cultural tradition. In the photos, these women are depicted as a "Tatar Madonna." / Oxana, 23, art school teacher. "My grandmother was Tatar. I always regard myself as Russian, but I often was called 'Eastern'. My natural hair color is light brown, but I often dyed it black. Probably subconsciously I was highlighting my 'Eastern' roots".
SERGEY POTERYAEV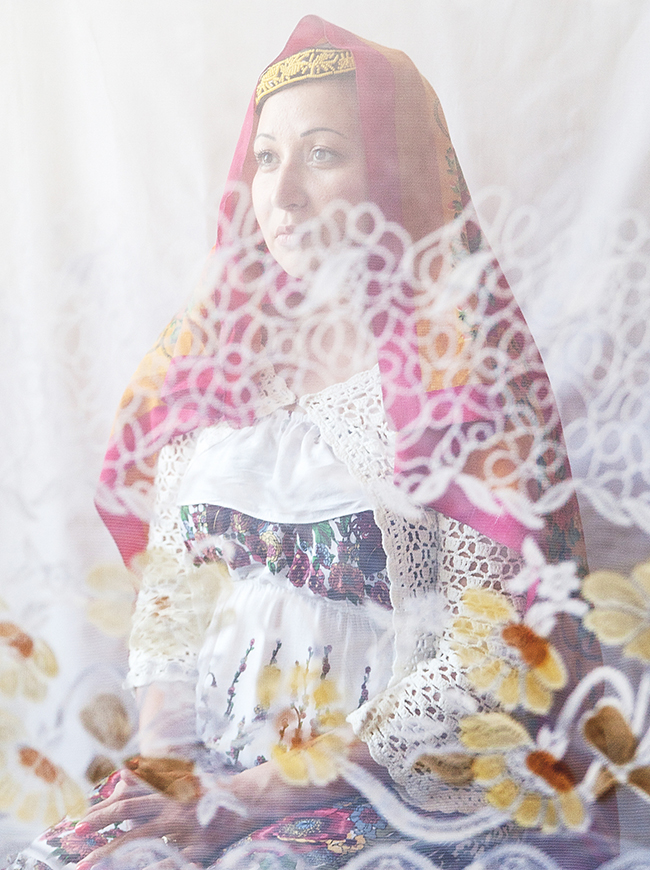 Dinara, 28, housekeeper. "I'm almost 100 percent Tatar, but I don't speak the native language."
SERGEY POTERYAEV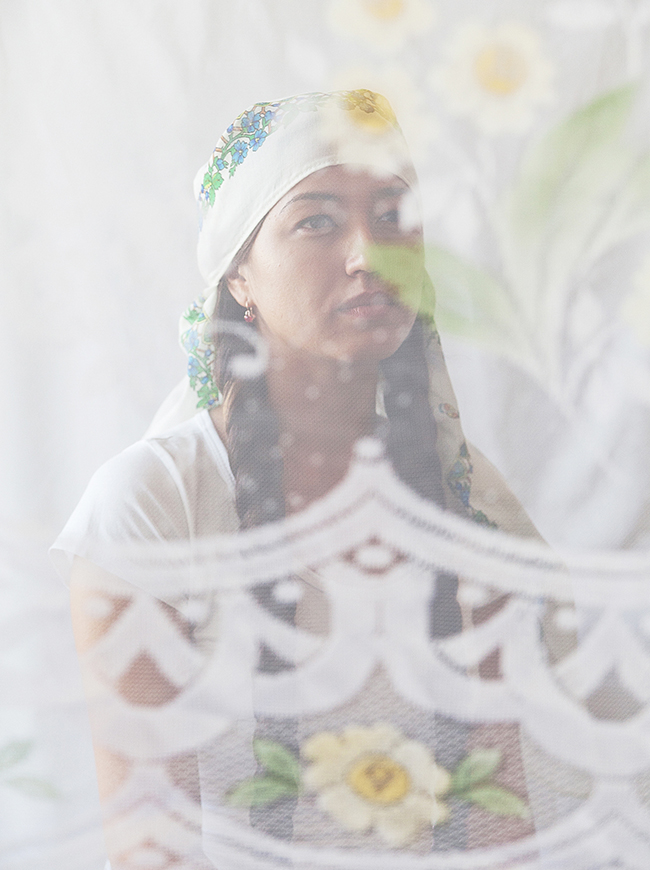 Fausia, 18, economist. "My husband is Russian and I'm Tatar. Even though my husband is Orthodox Christian, I still go to a mosque."
SERGEY POTERYAEV
Sveta, 28, unemployed. "My grandmother is religious. She took me with her to a mosque, but it didn't affect me. I am not very close to Islam."
SERGEY POTERYAEV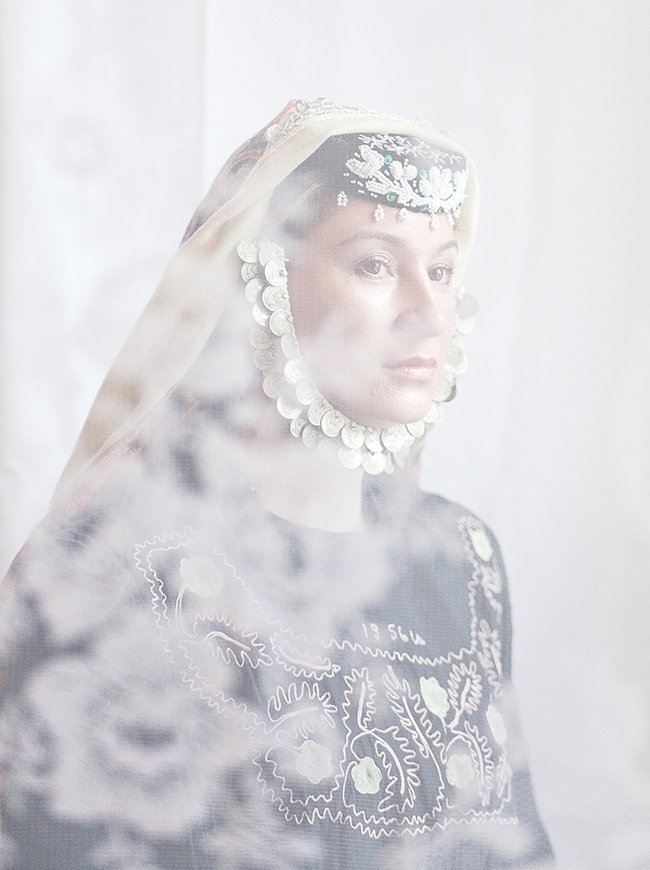 Life in a modern city and marriage to a man of another nation and religion make ethnic identity less significant, yet national identity does not disappear. Even if ethnic identity isn't expressed outwardly, it is an important part of one's personality. / Venera, 34, stylist. "I was married to a Tatar man, but it didn't go well."
SERGEY POTERYAEV
Get the week's best stories straight to your inbox