Instaweek: African fox living in a Moscow apartment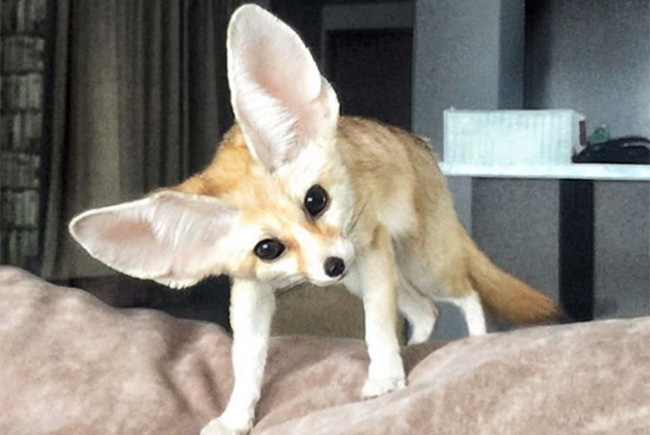 A look at an Instagram page depicting the daily life of a small fox in Moscow.
A fennec is a small fox with large ears from the Sahara in North Africa. He is rarely taken in as a pet. However, a fennec was recently spotted… in an apartment in Moscow.
Over the previous week an Instagram account depicting the life of this rare and exotic pet, who now lives in Russia's capital, went viral.
This particular fennec is named Kuzma. This small fox is now an up-and-coming Instagram star. In the photos he poses sitting on the hands of the owner, runs around the flat, eats bread and barks like a dog.
Kuzma has a unique mimic and habits. Some of them are quite unusual for a pet.
Some Instagram users find the fox cute, while others think that it's cruel to keep a wild animal in a city flat.
According to the Instagram posts, Kuzma seems quite happy with his life.
(Press on the center of the photo to see the video.)
(Press on the center of the photo to see the video.)
All rights reserved by Rossiyskaya Gazeta.