Paintings of famous men: 10 reasons to give Russian art a closer look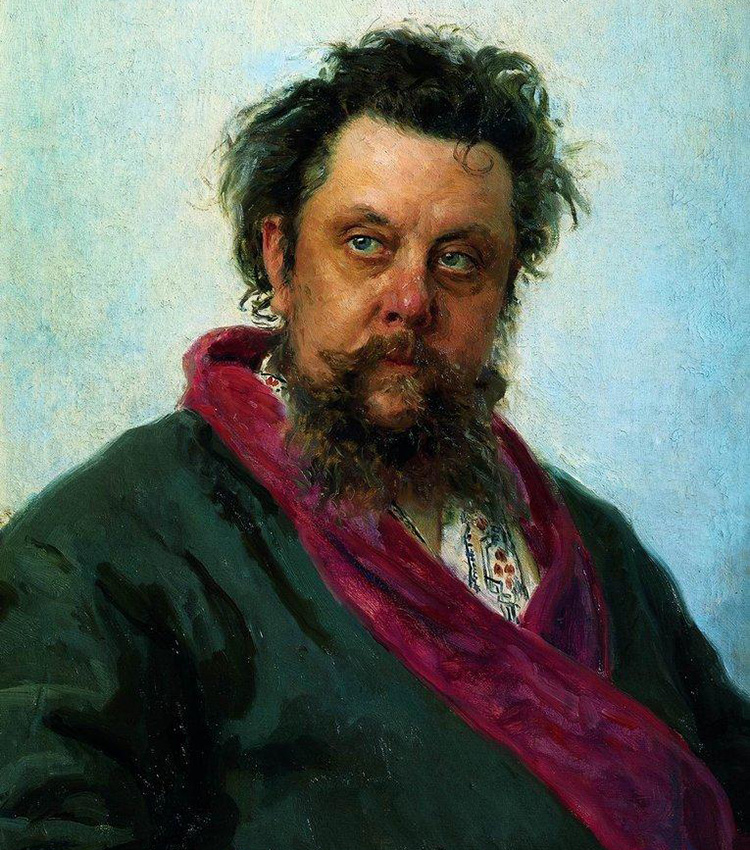 Portrait of the composer Modest Mussorgsky, 1881. This portrait was painted several days before the death of the great Russian composer Modest Mussorgsky. The suffering of his illness is captured in the composer's face and how he glances at the artist.
Ilya Repin
Nicholas II Romanov, Fyodor Chaliapin, Leo Tolstoy and others as captured by famous artists.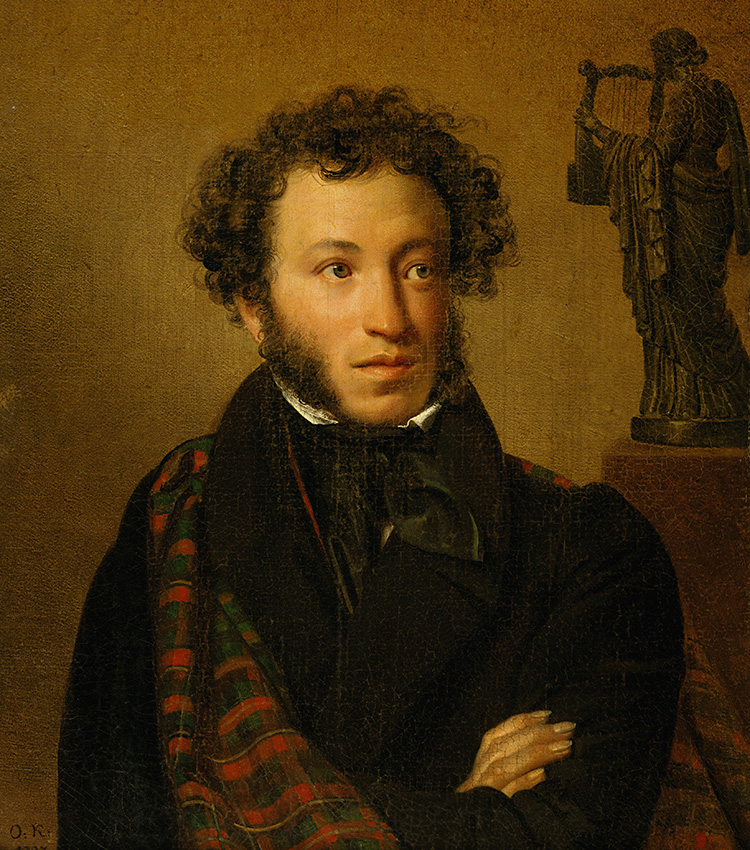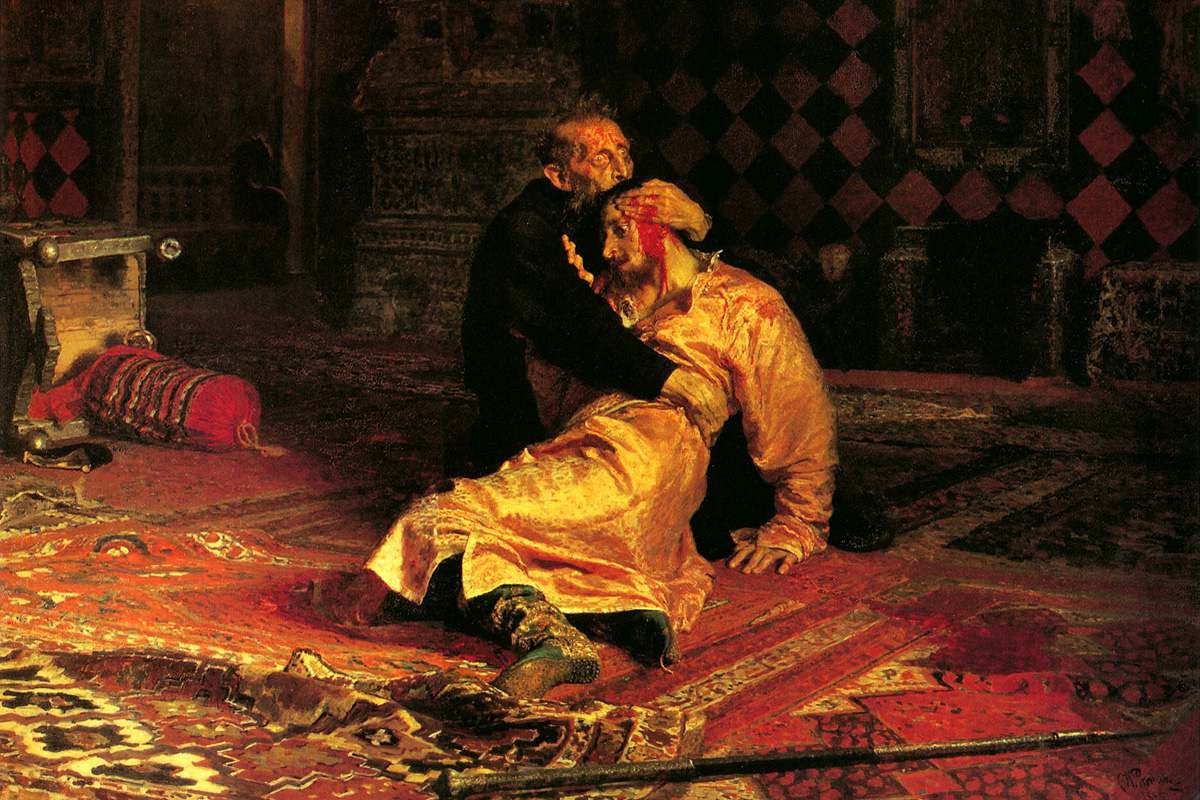 Ivan the Terrible and His Son Ivan (on November 16, 1581), 1885. More often than not, this historical event is simply called Ivan the Terrible Kills His Son. The painting, depicting this tragic incident, was banned by Tsar Alexander III, and Tretyakov placed the canvas in a separate private room, where he presented it to selected guests only.
Ilya Repin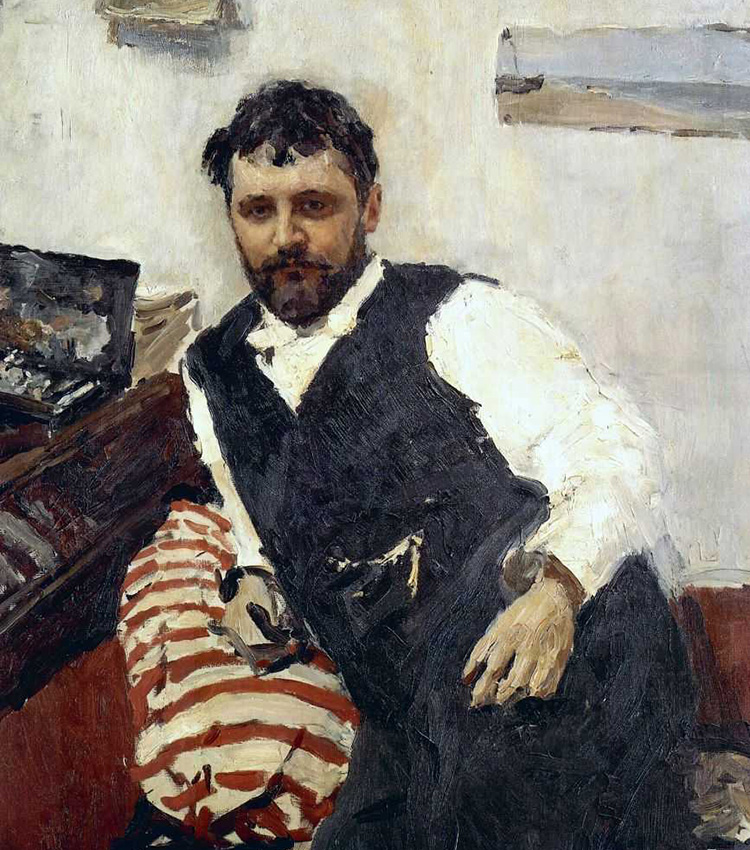 Portrait of Konstantin Korovin, 1891. The name Korovin is associated with Russian impressionism – an art trend that was born in France and spread widely in European art in the last quarter of the 19th century.
Valentin Serov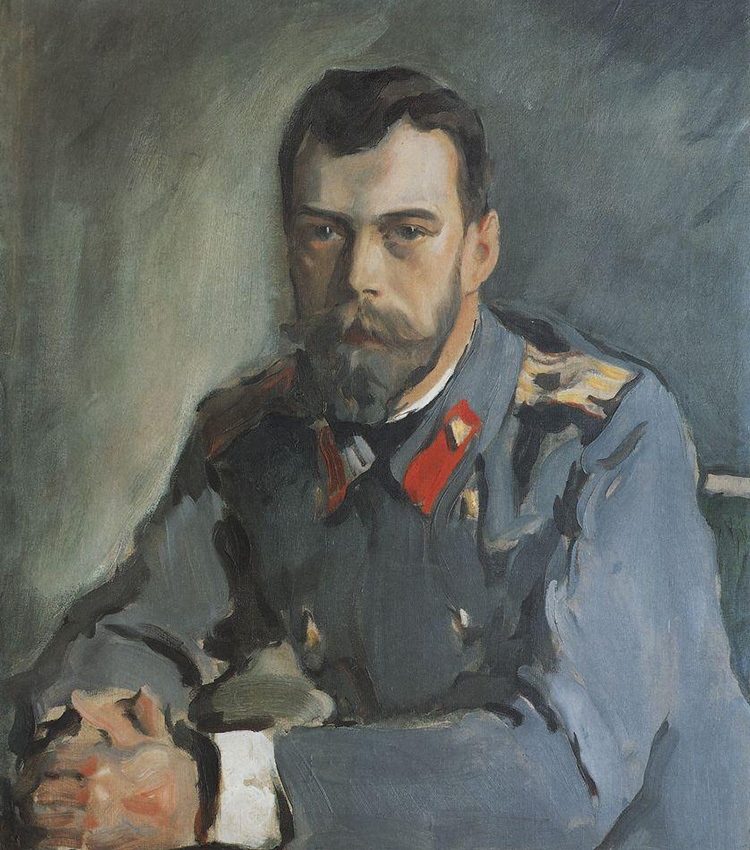 Portrait of Nicholas II, 1900. Serov's formal portraits of the late 19th century did not feature banal poses or static heroic postures: on canvas his models did not turn into ceremonial depictions, but remained themselves. His portrait of Nicholas Romanov is one of the finest portraits of the last Russian emperor.
Valentin Serov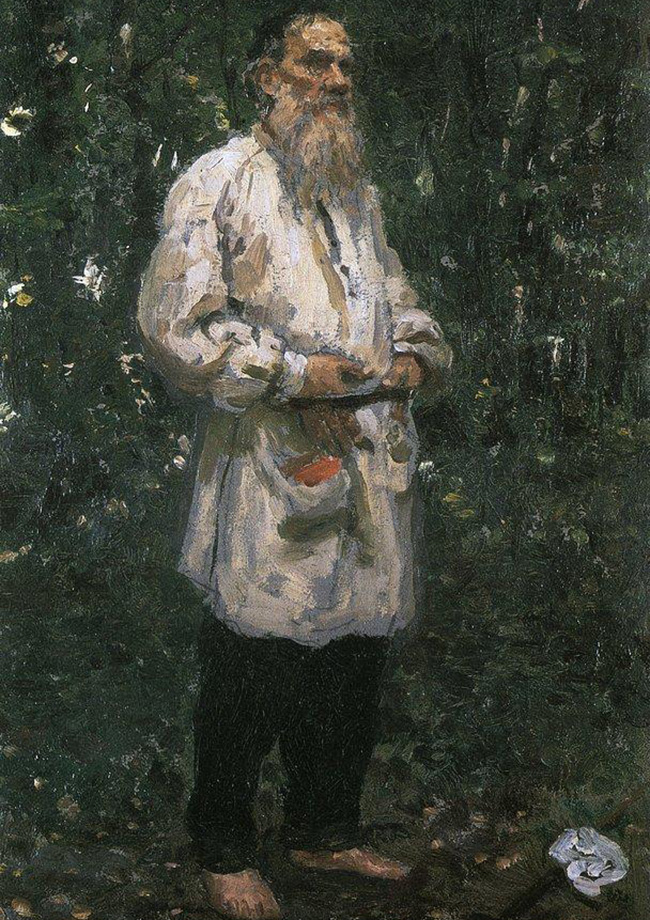 Leo Tolstoy barefoot, 1901. Leo Tolstoy, who some say is the greatest Russian writer to ever live, was close friends with the artist Ilya Repin. The artist often stayed in Yasnaya Polyana, Tolstoy's residence, and left the equivalent of a gallery full of different portraits of the writer. This painting from 1901 captures Tolstoy barefoot and standing in the woods. The character of the painting reflects Tolstoy's spiritual quests at a time when he was seeking asceticism, simplification and how to be close to the people.
Ilya Repin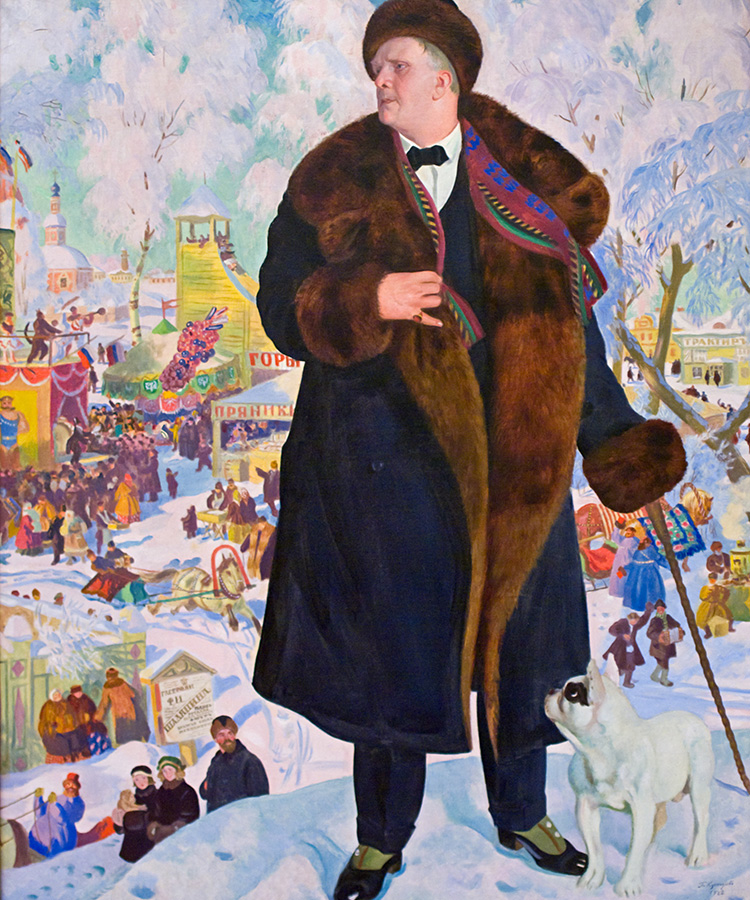 Portrait of Fyodor Chaliapin, 1921. This portrait of the famous opera singer Feodor Chaliapin is truly a masterpiece. The artist Boris Kustodiev sees in the singer a great man and an engaging personality and this comes out in the painting.
Boris Kustodiev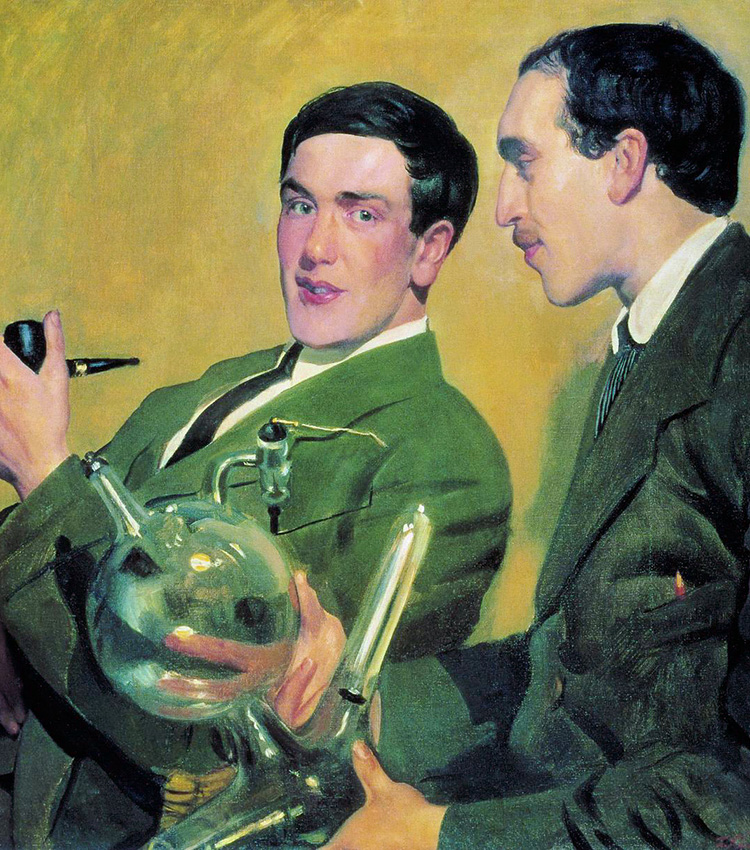 Portrait of Peter Kapitza and Nikolai Semyonov. In 1921 Boris Kustodiev painted two young men, Nikolai Semenov and Petr Kapitsa, who could not pay with money and so gave Kustodiev a cock and two bags of flour. After many years, they were awarded the 1956 Nobel prize in Chemistry.
Boris Kustodiev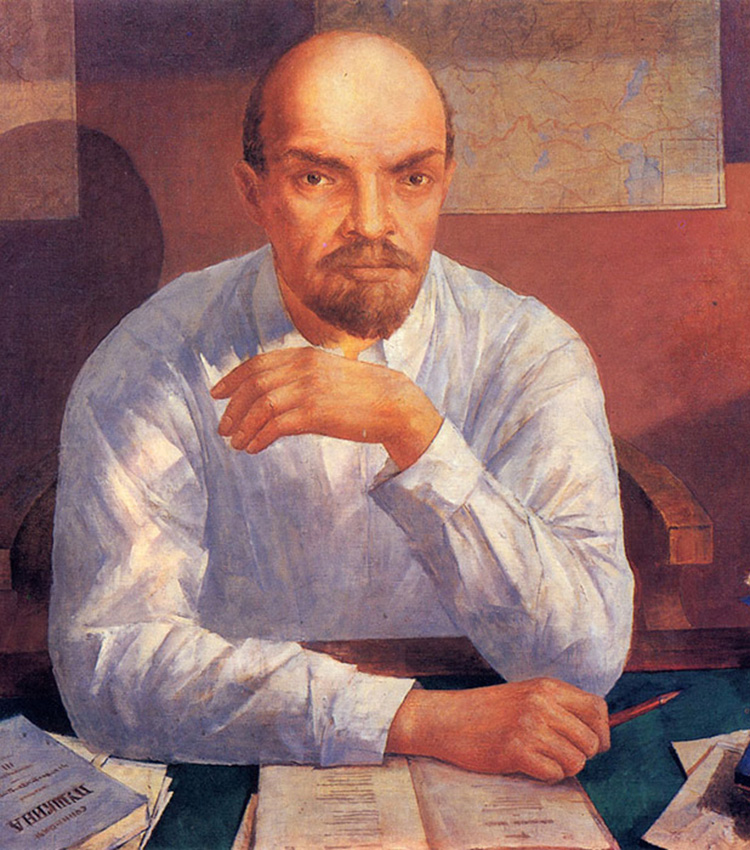 Portrait of Lenin, 1934. Petrov-Vodkin was an outstanding painter, unsurpassed draftsman, original theorist, natural-born teacher, gifted writer, and eminent public figure. He was a multitalented individual, a one-of-a-kind artist, and the son of his times, displaying various interests: from painting Russian icons to Vladimir Lenin, the leader of the Russian Revolution.
Kuzma Petrov-Vodkin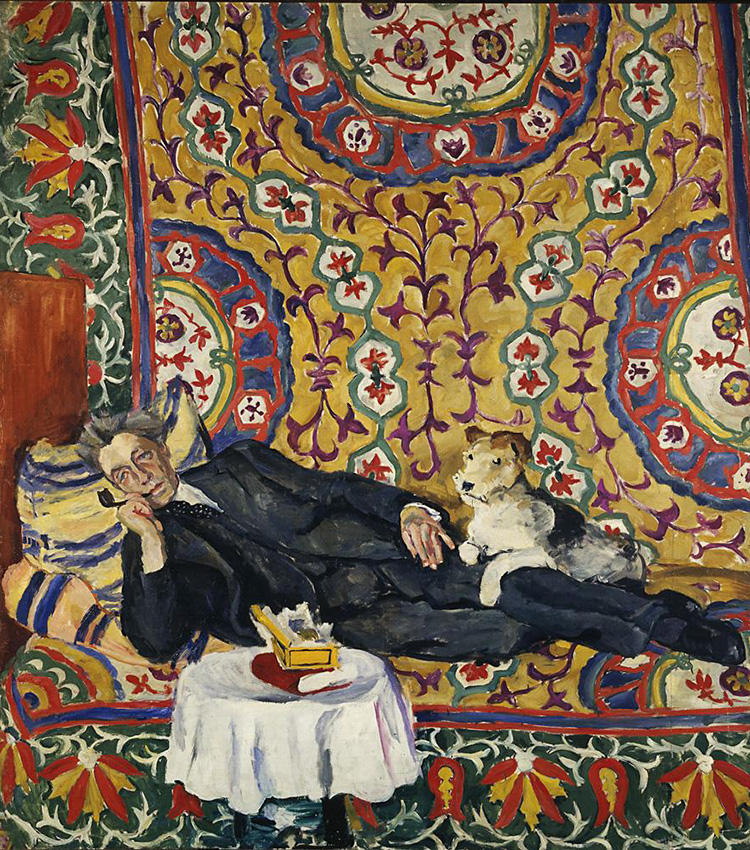 Portrait of Vsevolod Meyerhold, 1938. One of the artist's recognized masterpieces – Portrait of Vsevolod Meyerhold, Russian and Soviet theatre director, actor and theatrical producer, a pictorial homage to Matisse, is a symbol of aestheticism and human solitude. It was painted in 1938 in the house of the renowned and already disgraced stage director, one of whose plays had found disfavor with Stalin. A short time after the creation of the portrait, Meyerhold was arrested and shot.
Petr Konchalovsky
Get the week's best stories straight to your inbox
We've got more than 2,3 million followers on Facebook.
Join them!