Second International Yoga Day in Moscow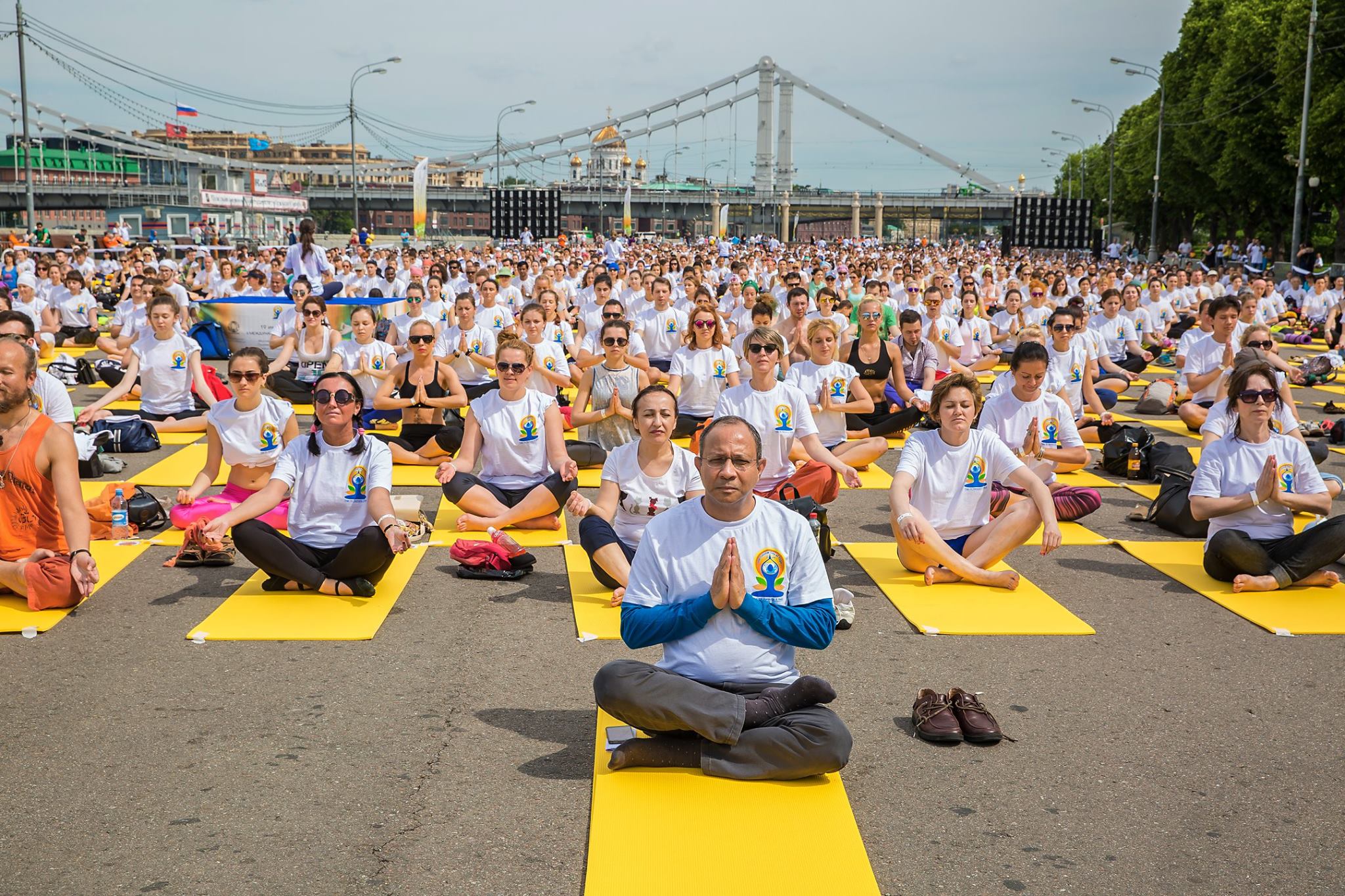 Early on Sunday morning about 3 thousand people arrived in one of the largest parks in the capital in order to practice yoga under the guidance of Indian professionals. Despite the fact that the official day of yoga is 21 June, in Russia it was celebrated a few days earlier, on the weekend, so that more people could attend this event.
Embassy of India, Moscow
The celebration of the International Day of Yoga was held on June 19 at the Central Park of Culture and Leisure named after M. Gorky (Gorky Park) in Moscow. The event was organized with the support of the Indian Embassy in Russia, and the cultural center named after Jawaharlal Nehru.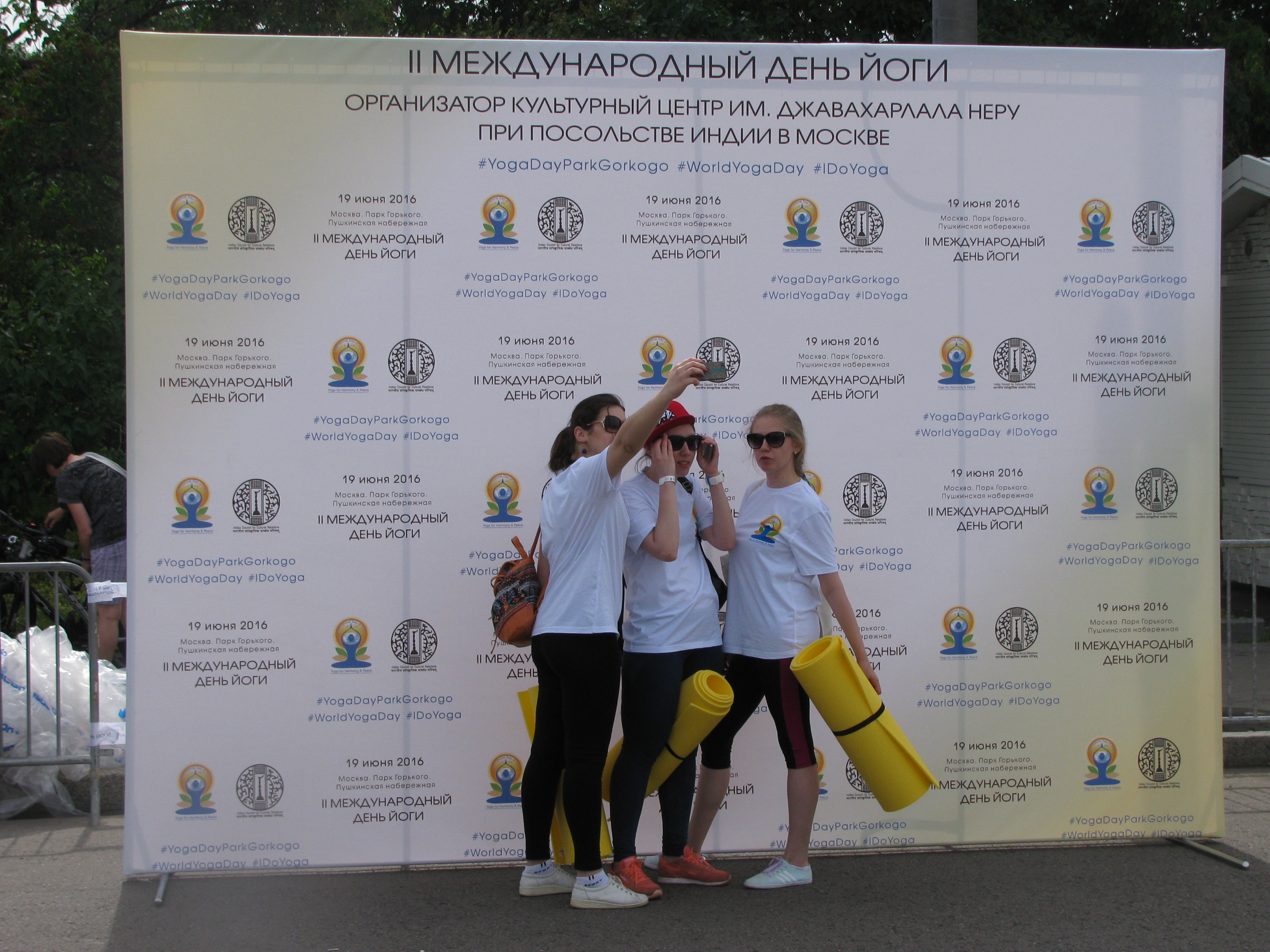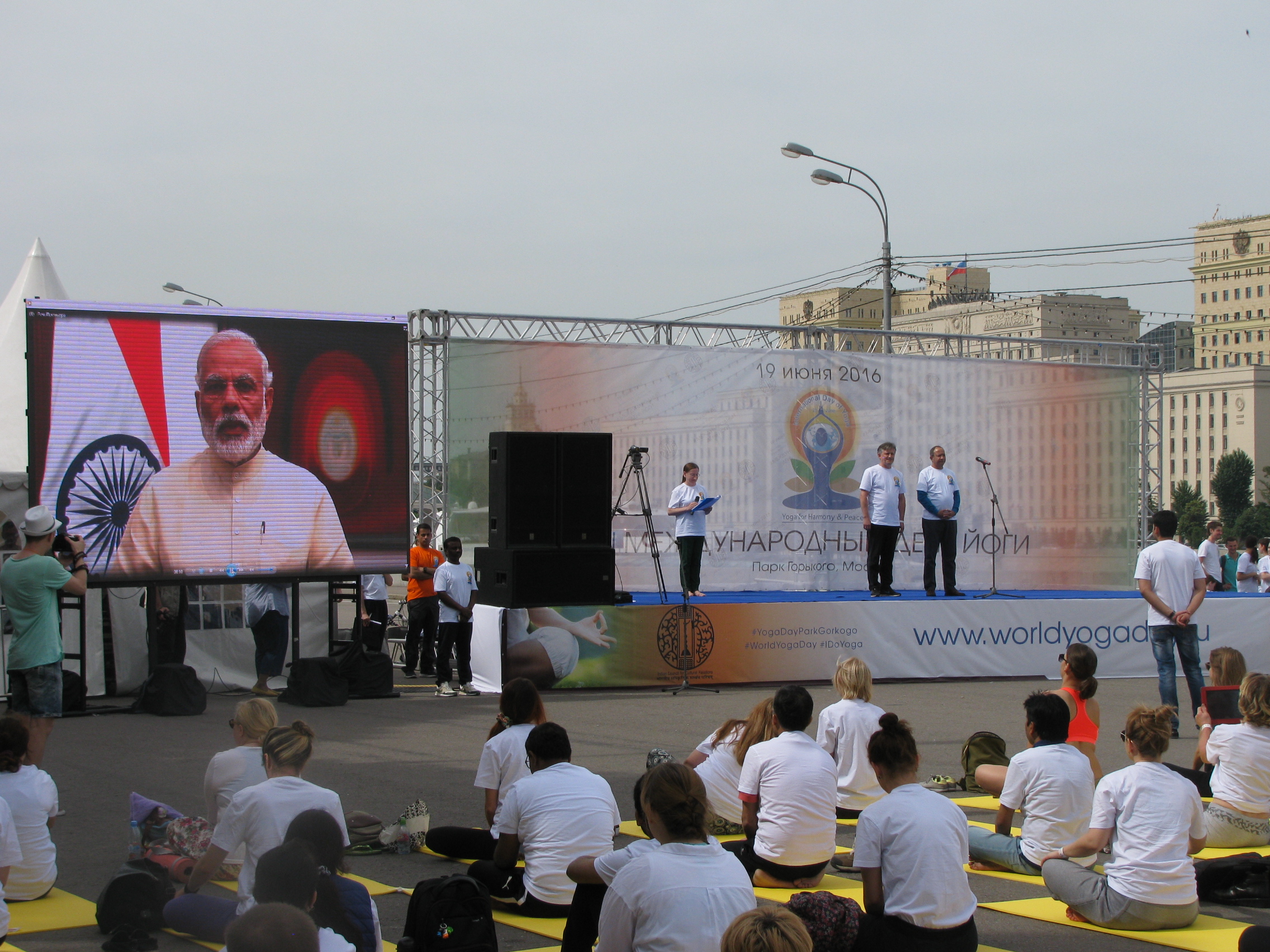 Before the start of the class, which lasted more than two hours, the audience was shown a video of the Prime Minister Narendra Modi. In his message to the Russians, he tried to reveal the yoga mission. According to the President of India, the uniqueness of this gift of ancient Indian tradition it is that it disciplines, educates and unites people regardless of their religious or national affiliation.
Ekaterina Shalupenko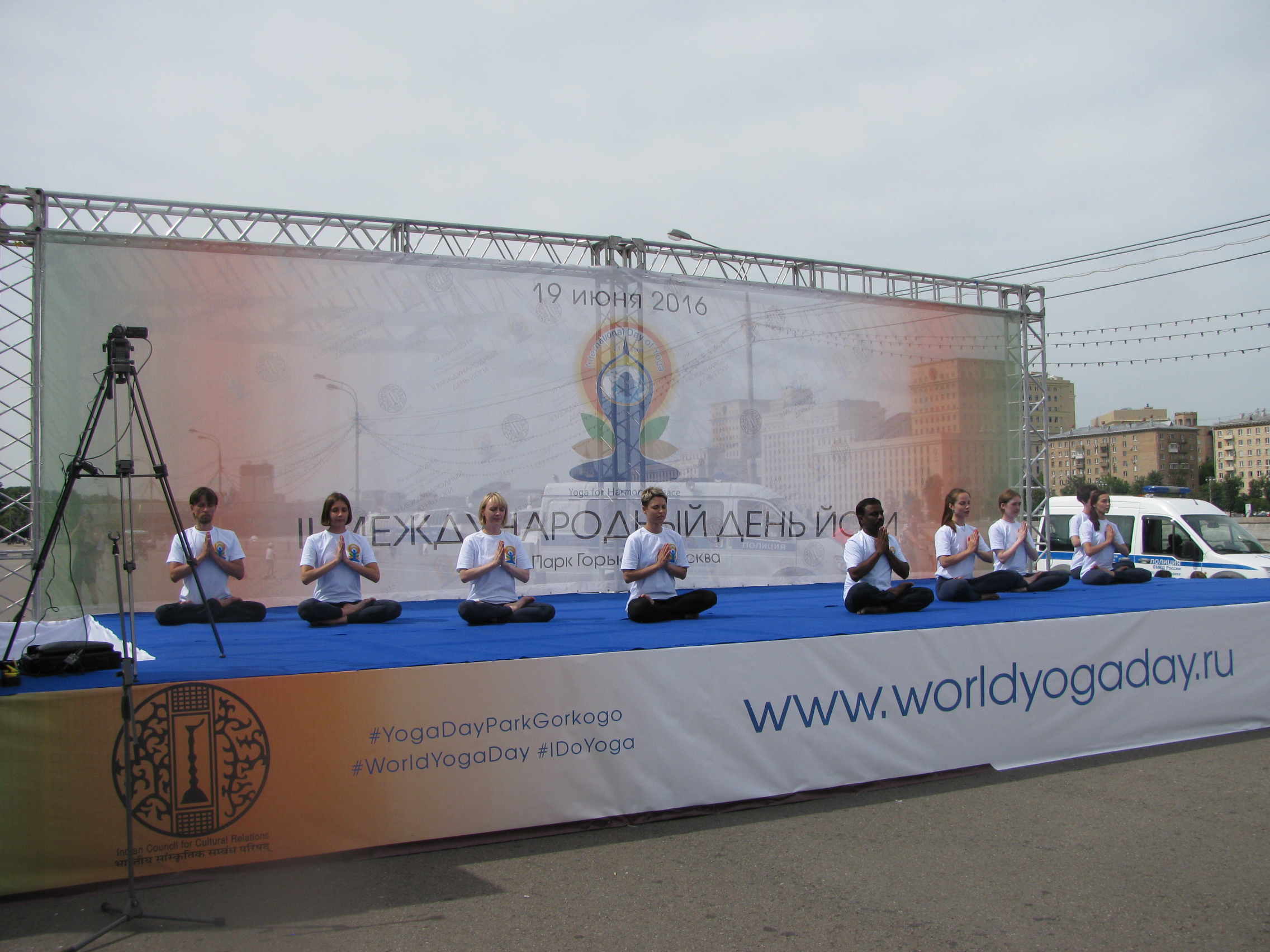 The asana demonstration was held by the lecturer of the cultural center named after Jawaharlal Nehru and his students.
Ekaterina Shalupenko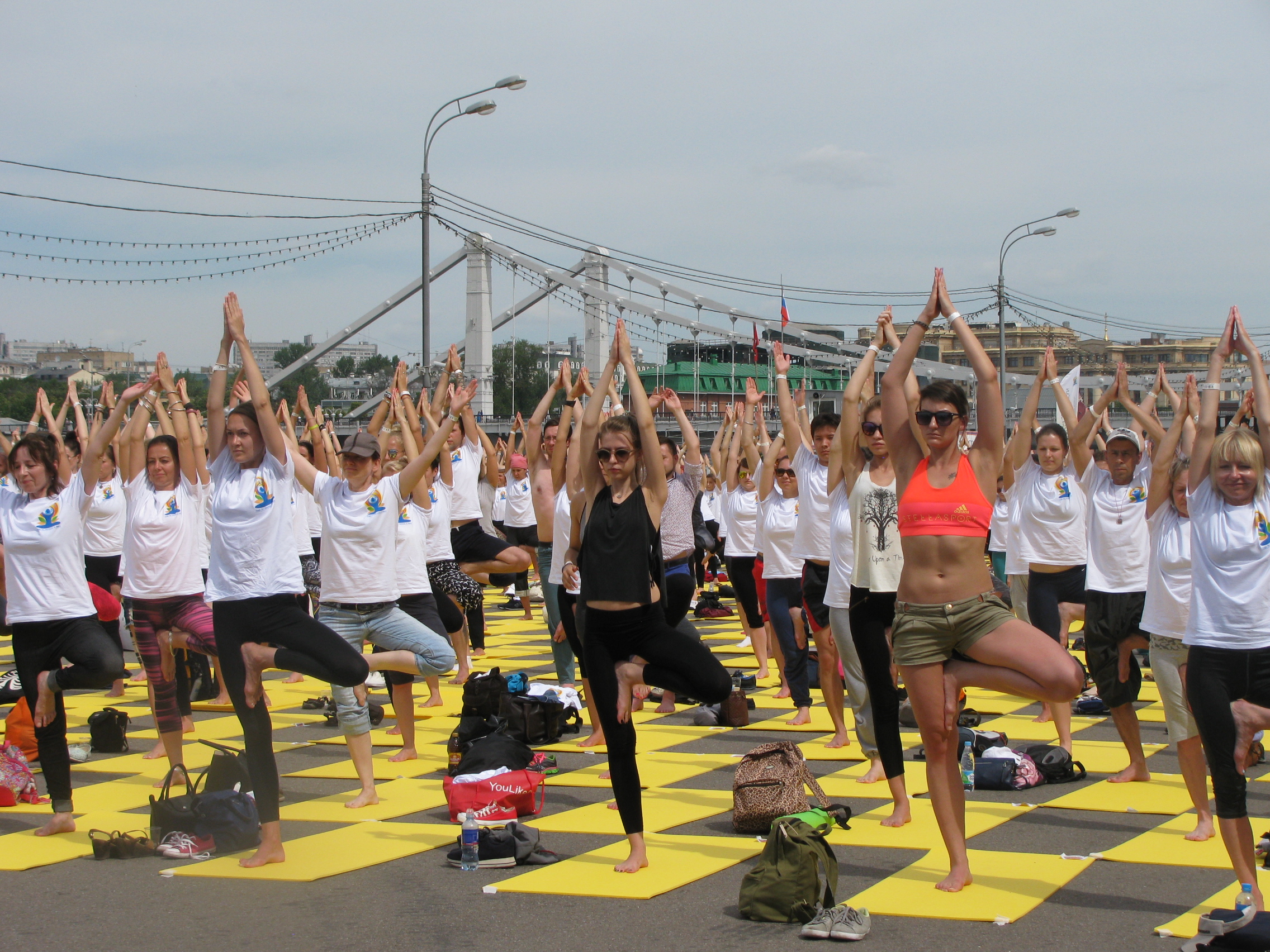 For a long time yoga did not receive a wide response and support in Russia, but in recent years due to the growing interest in India, the situation has changed.
Ekaterina Shalupenko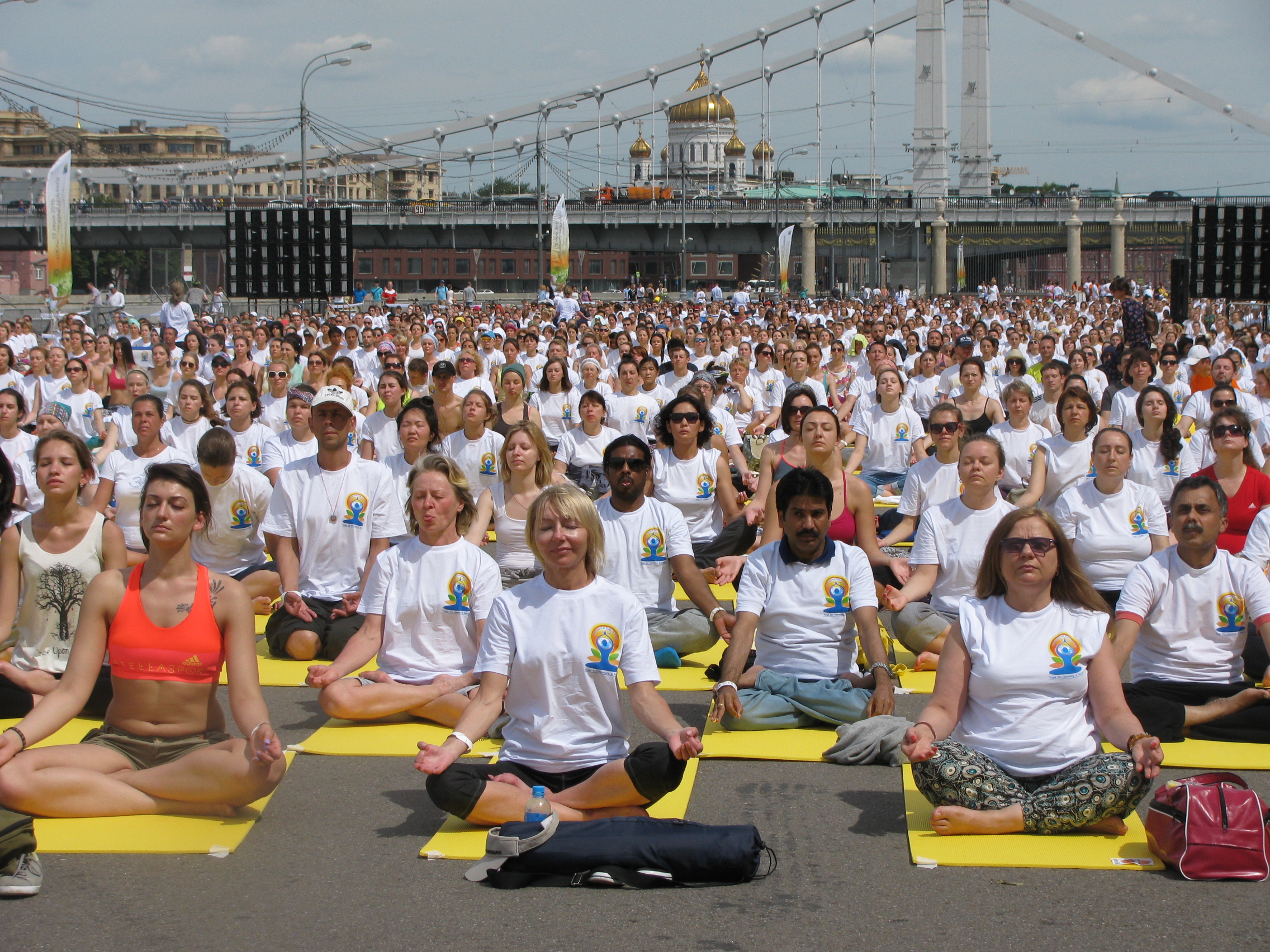 June 21 was declared the official day of yoga in 2014 after an application was lodged to the UN General Assembly to Narendra Modi. At the time his proposal was supported by 170 countries, including Russia. In the Russian Federation, International Yoga Day is celebrated for the second time. This year, large-scale celebrations were organized in Moscow, St. Petersburg, Yekaterinburg, Novosibirsk, Tomsk, and a number of other major Russian cities.
Ekaterina Shalupenko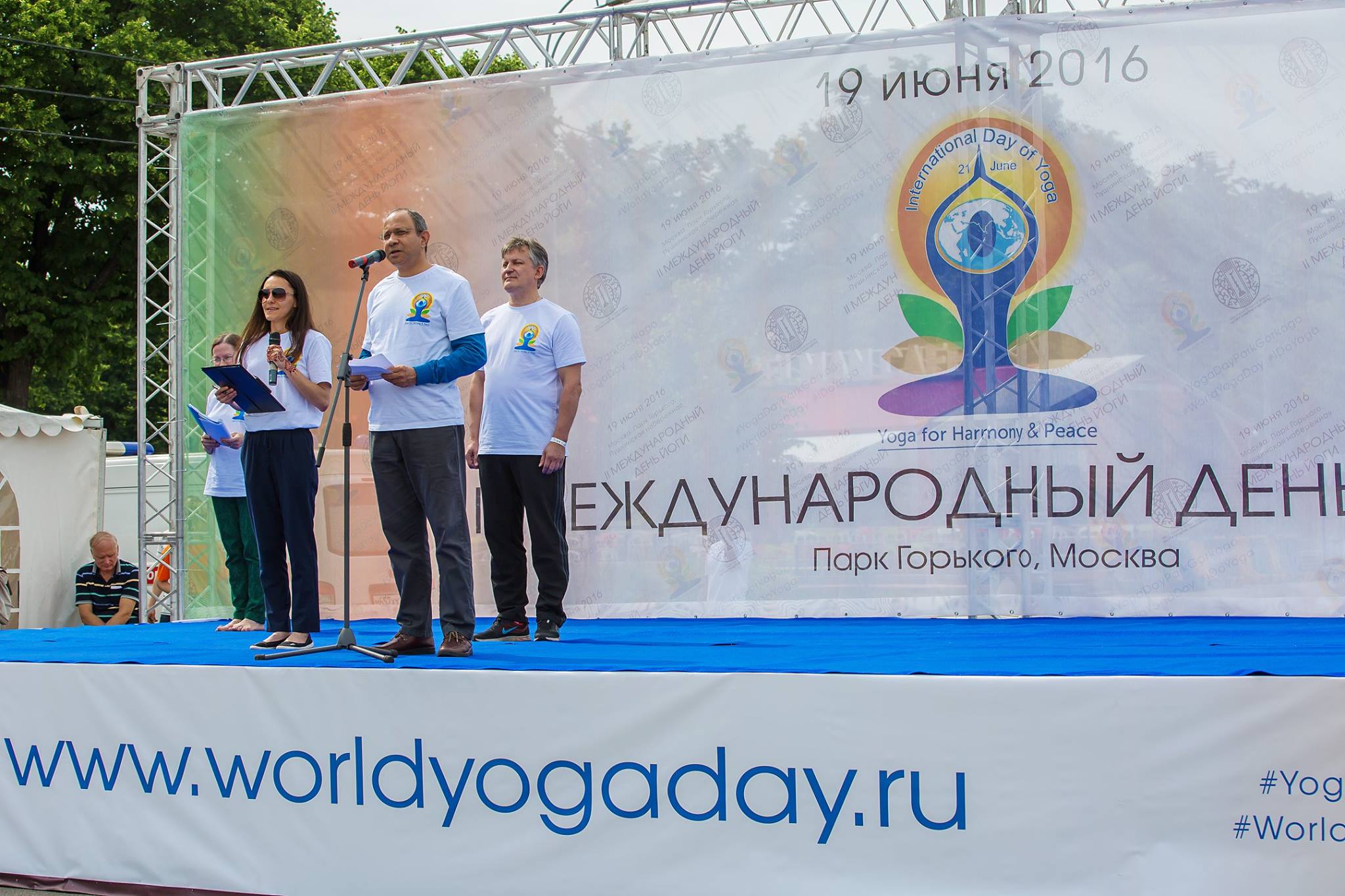 Indian Ambassador to Russia Pankaj Saran arrived especially to participate in the training in Gorky Park and, despite his busy schedule, enjoyed doing a series of exercises together with everybody.
Embassy of India, Moscow
Get the week's best stories straight to your inbox
We've got more than 2 million followers on Facebook.
Join them!