The broken swords of the Red Empire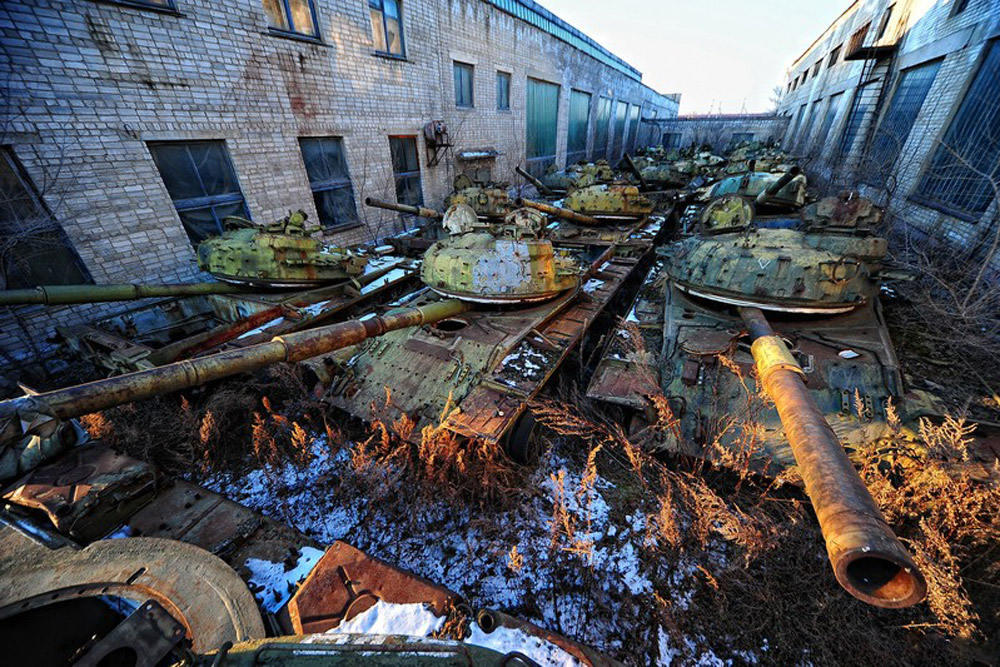 An abandoned repair base for military equipment in the town of Ussuriisk in the Russian Far East, 5 500 miles east from Moscow. Previously, it was one of three bases in the USSR that not only repaired, but also modernized tanks.
KFSS.ru
Disarmament affected many regions of the Soviet Union.