Russian avant-garde art in world famous fashion pieces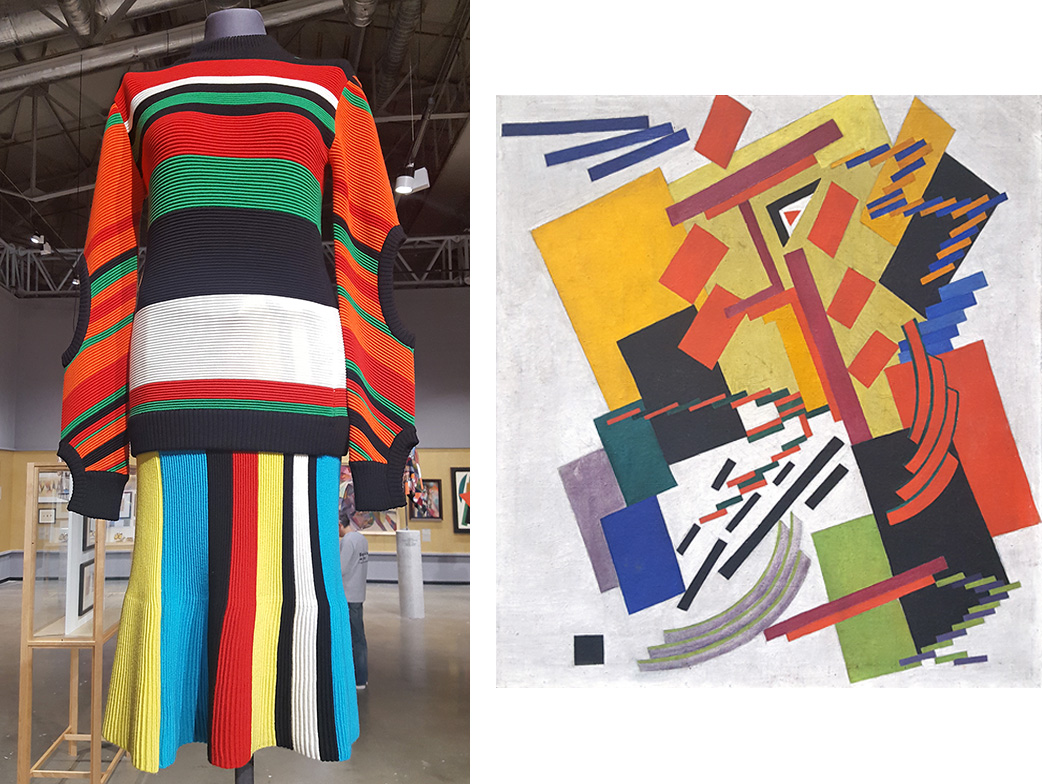 The masterpieces of Russian avant-garde artists greatly resemble some clothing pieces by the world's leading fashion houses, including Prada, Valentino, Loewe, Marni, Celine, Diana von Furstenberg, and the Russian brand Walk of Shame. / J. W. Anderson, Cruise collection 2016; Olga Rosanova, Abstract composition, 1916.
Ksenia Isaeva
Who knew that Chloe, Valentino and Prada dresses were inspired by Russian avant-garde?