Instaweek: Russian Olympic athletes in daily life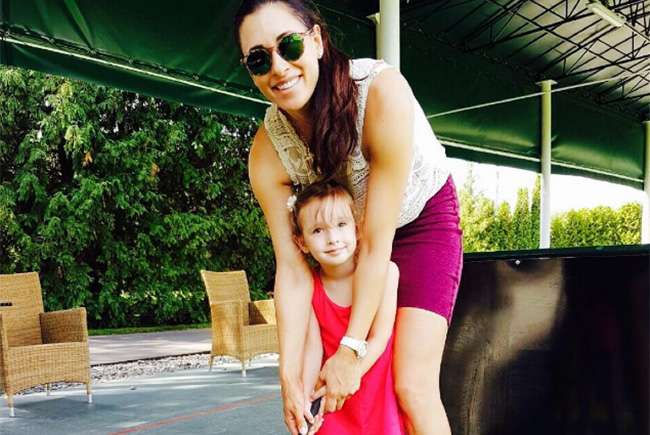 Dogs, children, selfies, parties and gym!
Rio 2016 look to be a tough, emotional ride for Team Russia, but 45 medals are in the bag and the competition isn't over yet! Looking at the wrestlers, gymnasts, tennis players, swimmers, we're sure they're superheroes, doing gravity-defying stunts and muscle-wrenching exploits. We decided to prove that Russian athletes are in fact human and interested in normal life outside the arena, by taking a closer look at their Instagram accounts.
Russian silver-medal gymnast Seda Tutkhalyan and volleyball player Alexander Volkov prove that everyone's different and anyone can succeed in sport.
The Russian fencing team was the most successful in Rio, winning four gold medals. Alexey Cheremisinov, Timur Safin and Artur Akhmatkhuzin do not hide their emotions.
Rhythmic gymnast Maria Tolkacheva is getting ready for the team all-around, and we're looking at her adorable childhood photos. Who'd have said she'd one day be a sports star?
Ahead of the Rio Olympics Russia's sports stars appeared in TV ads and talk shows and, of course, almost every glossy magazine there is. Russia's rhythmic gymnasts lead the way when it comes to fashion. This weekend you can see Margarita Mamun in a glossy photo shoot in SNC magazine and in Rio in the rhythmic gymnastics individual competition.
Who said athletes need to be serious all the time? Synchronized swimmer and Rio gold-medalist Maria Shurochkina (right) at a New Year party shows her passion for singing.
The only golf player in the Russian team Maria Verchenova proves that having kids is no barrier to a sporting career.
Volleyball player Natalia Goncharova doesn't hide her huge love of dogs, and we find it adorable.
Where does every Russian sports star spend time? In the gym, of course. Wrestler Natalia Vorobieva sure does, and it's worth it! She's now the proud owner of an Olympic 2016 silver medal.
All rights reserved by Rossiyskaya Gazeta.