50 days of summer: Love, booze, bridges and white nights in St. Petersburg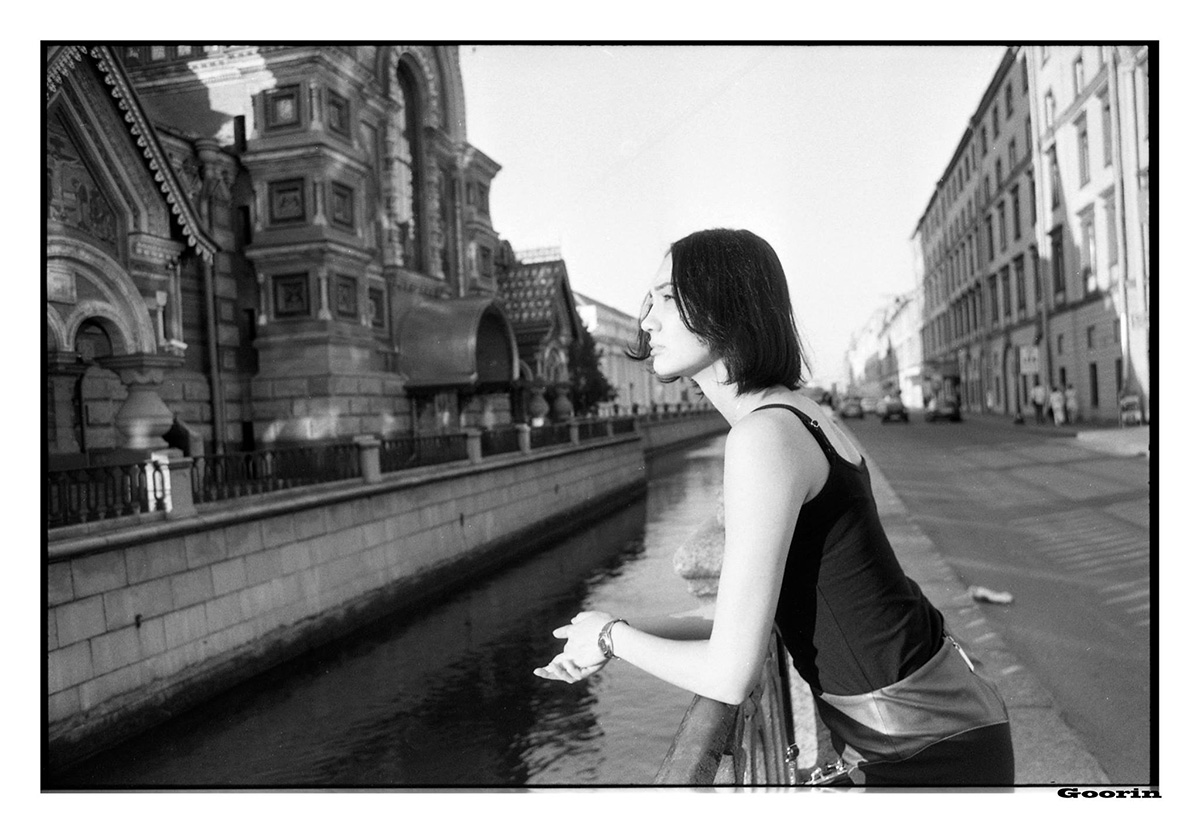 "People come to see the white nights and die prematurely. Other capitals do not predispose you to early death. New York, Paris and Moscow are places where people live long and work hard." Ilya Stogof, Russian poet and writer. / Griboedov Canal, July, 2016.
Sergey Goorin
Summer in St. Petersburg is short, rainy, but wonderful. We present black and white photos capturing summer in St. Petersburg, along with quotes proving that the short northern summer is a time of endless variety for its 5 million inhabitants.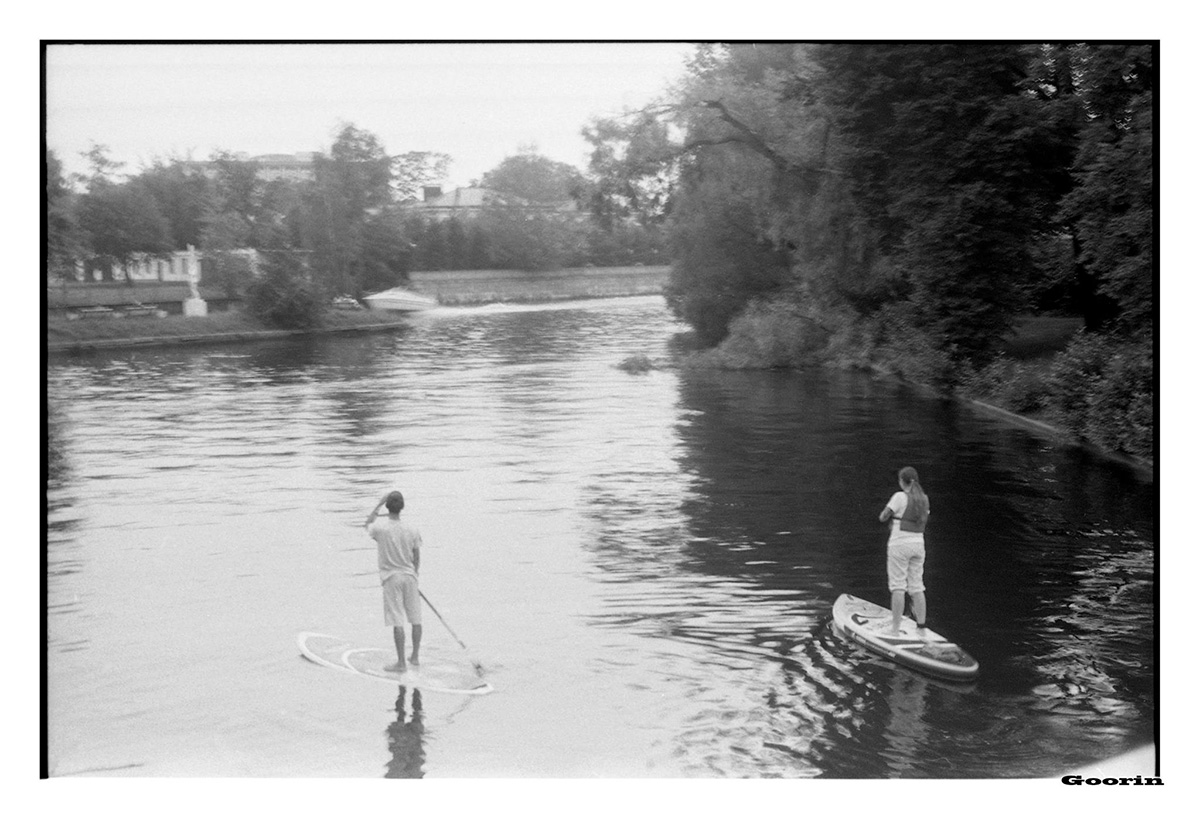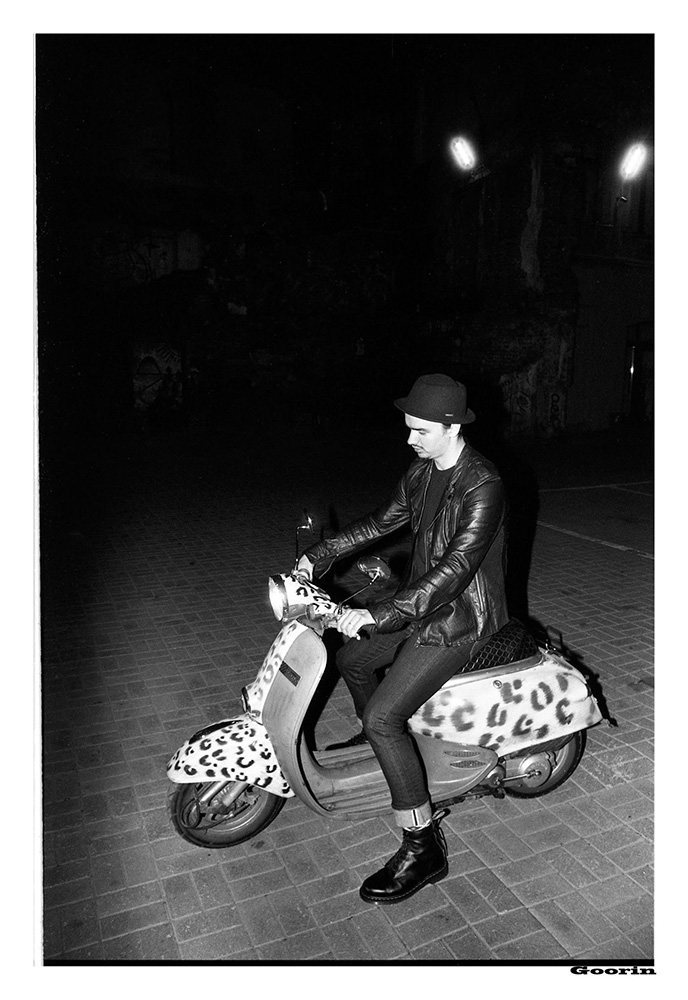 "This July St. Petersburg resembles Sochi. Crowds of sluggish people sauntering along Nevsky Prospect. The sunny-side of the street looks like a film in slow motion. The air is suffused with seaside bliss. There's no bad-mouthing anywhere, just off-the-scale hospitality to guests and tourists." Historian Lev Lurie. / Garage summer party, 2016
Sergey Goorin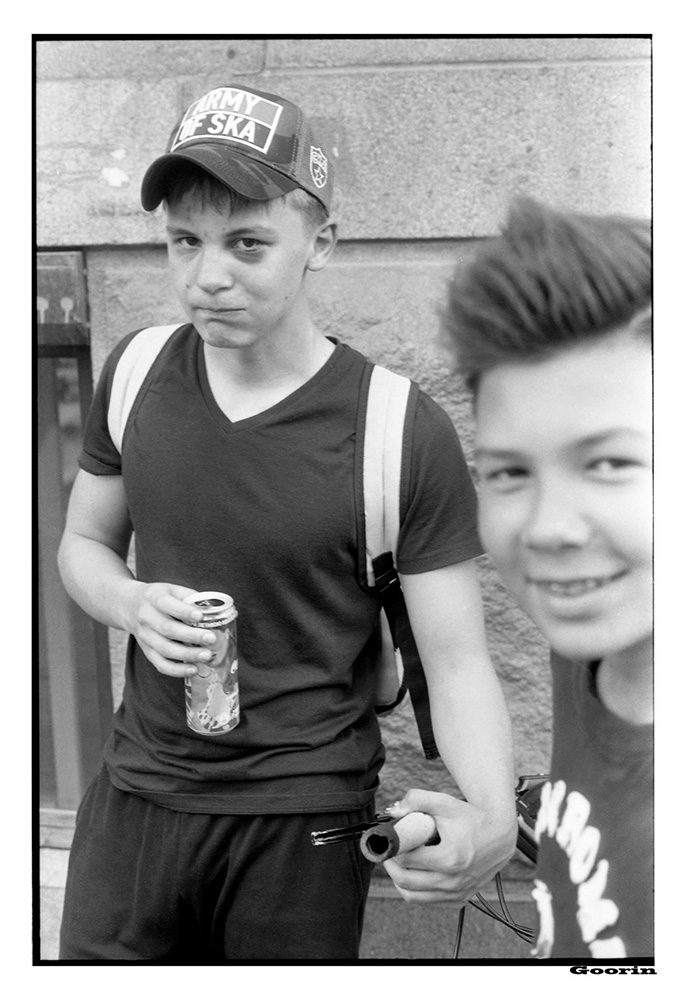 A popular joke about the weather in St. Petersburg is: "This year's summer was warm and sunny, but I was at work that day." / Brothers, July 2016.
Sergey Goorin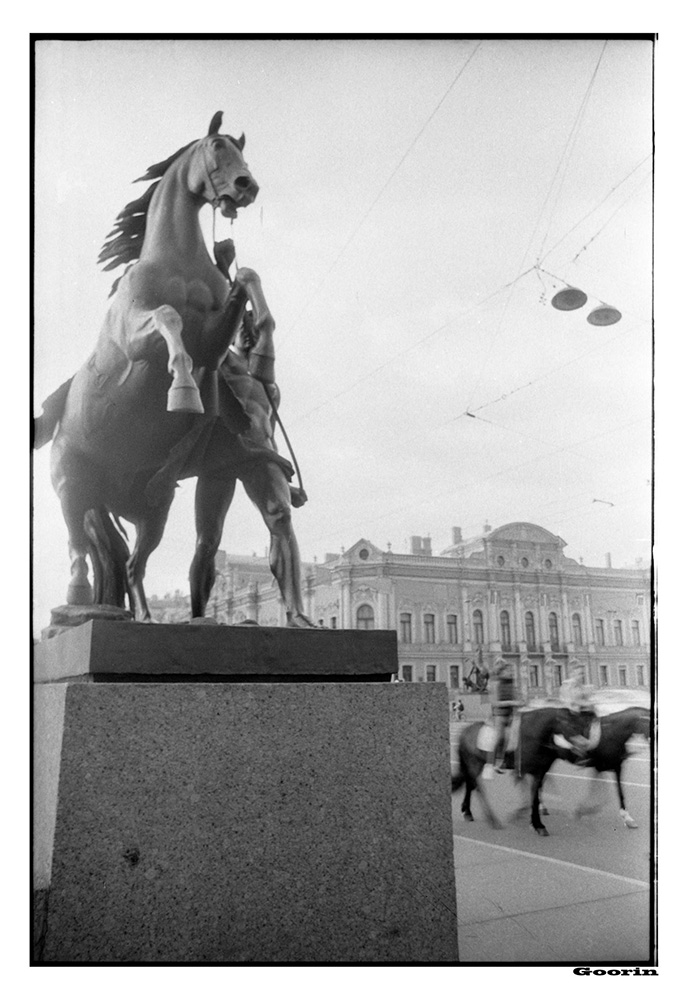 "Watching the bridges open at night is a must for my summer walks. It's funny though that many visitors see it only as a tourist attraction - this is not true. Petersburg is one of the biggest ports in Russia, so the bridges open to let ships pass along the Neva River." - Lena, a St. Petersburg fan and guide. / Anichkov Bridge, 25th June, 2016.
Sergey Goorin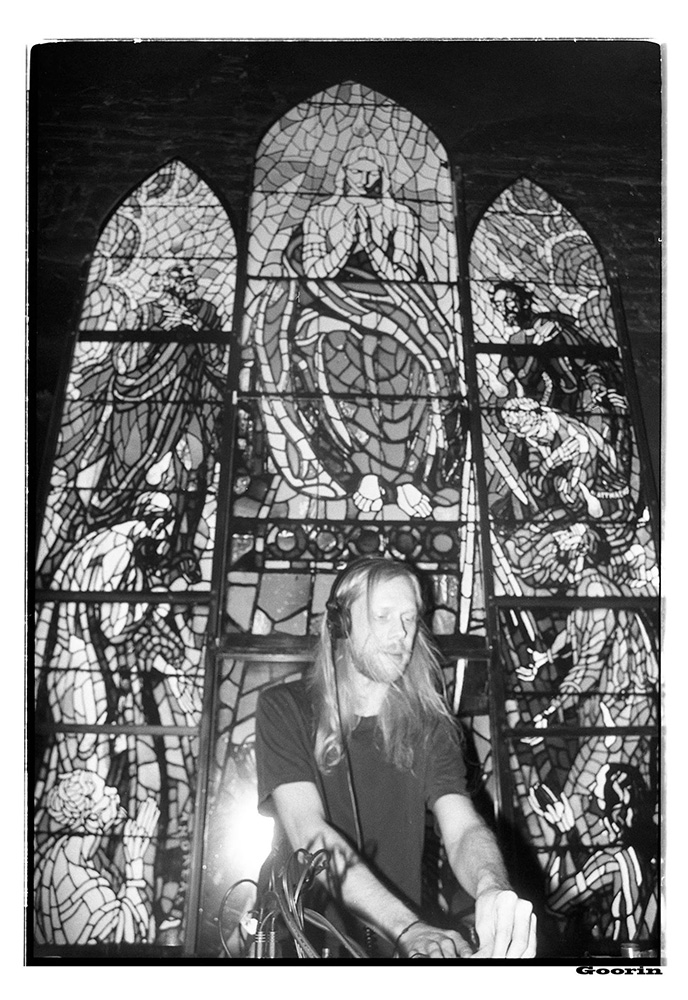 "Piter's summer idyll manifests itself in the mutual affection between locals, the phenomenal architectural landscape, and perhaps even the enforced import substitution." Historian Lev Lurie.
Sergey Goorin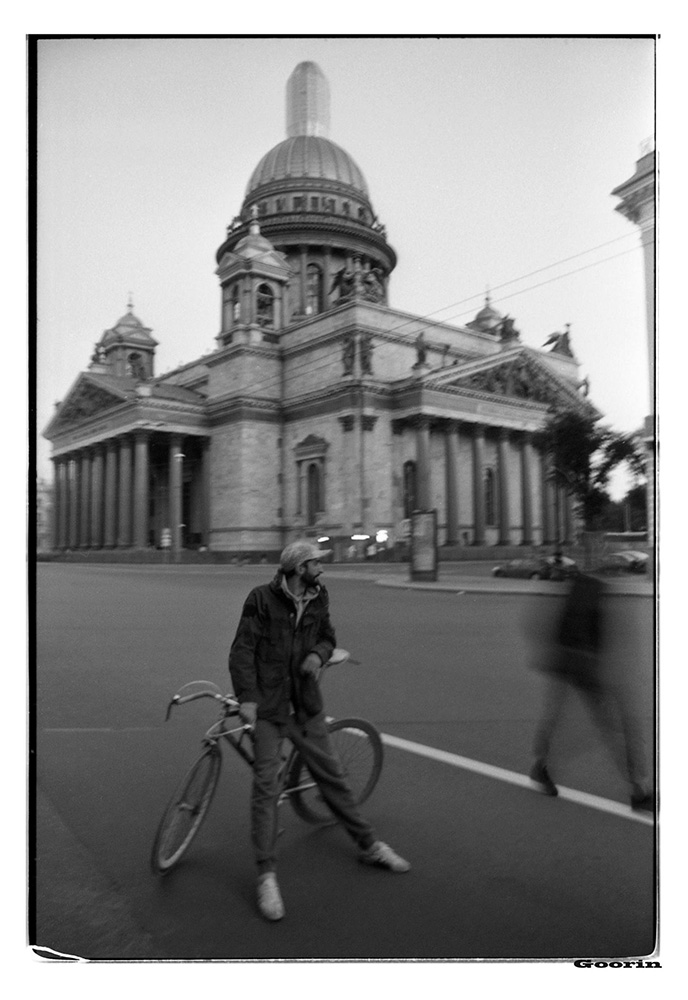 "Water and stone define its horizontal pompous style. Benevolence is as normal as an unhealthy complexion, debt and eternal self-irony." Sergei Dovlatov, 'Craft: A Story in Two Parts'. / 5 a. m. Isaakievsky square, August 2016.
Sergey Goorin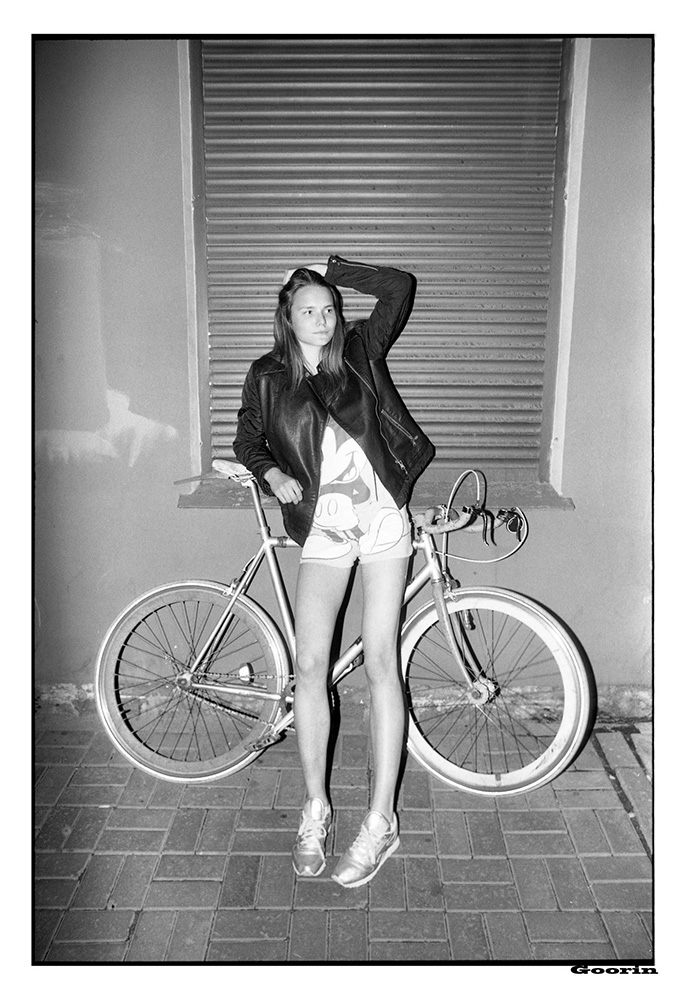 "I am told that the Petersburg climate is bad for me, and that with my small means it is very expensive to live in Petersburg. I know all that better than all these sage and experienced counsellors and monitors.... But I am remaining in Petersburg; I am not going away from Petersburg! I am not going away because ... ech! Why, it is absolutely no matter whether I am going away or not going away". Fyodor Dostoevsky, 'Notes from the Underground'. / July 2016.
Sergey Goorin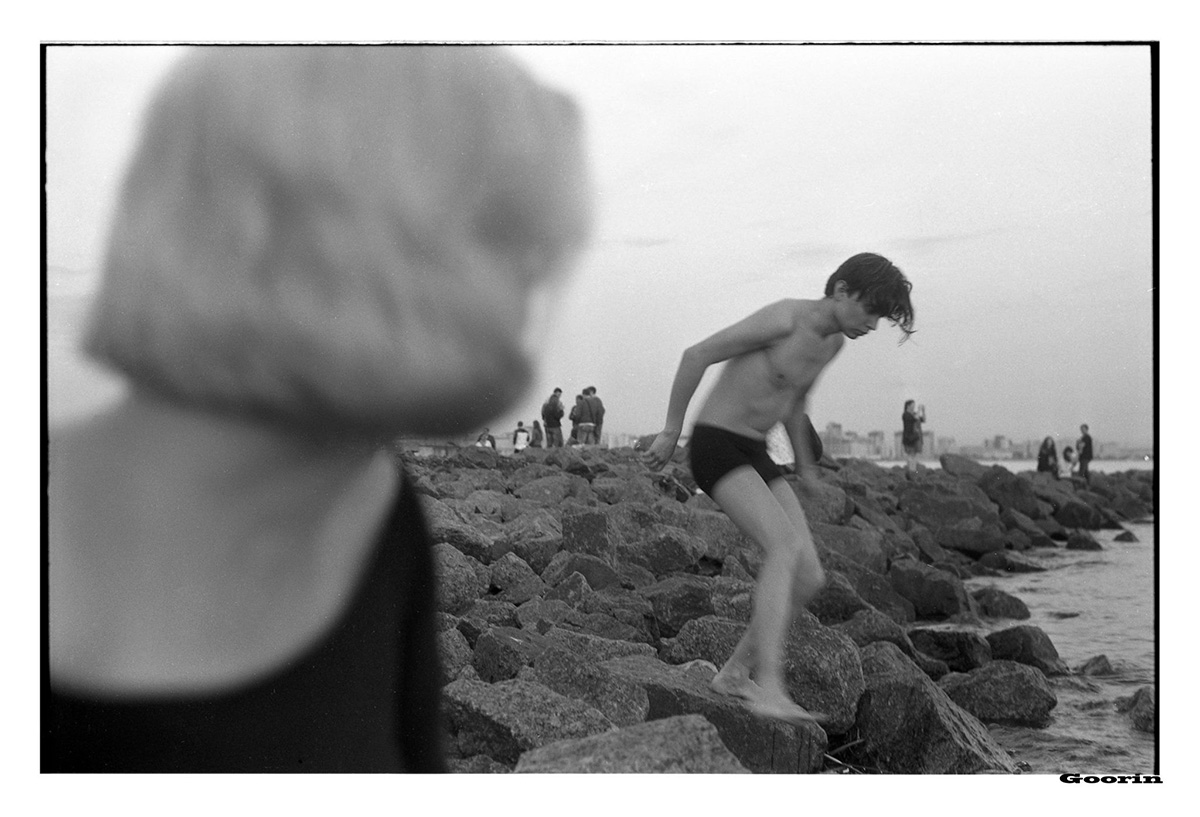 "... St. Petersburg, the most abstract and intentional city on the entire globe", Fyodor Dostoevsky, 'Notes from the Underground'.
Sergey Goorin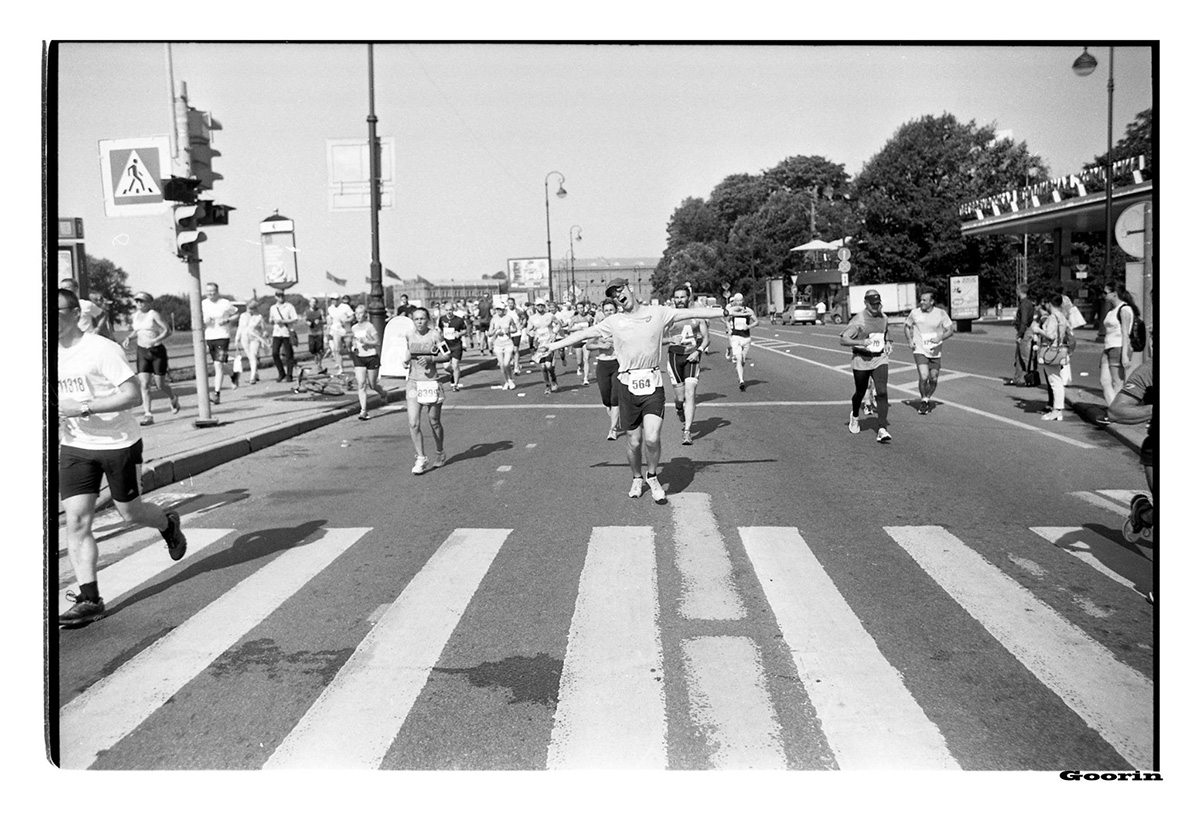 The short summer is a time for adventures, running marathons, walking night and day, huge parties, roof climbing, cycling, rushing along the streets and alleyways, swimming in the cold waters of Gulf of Finland, and getting caught by rain on a daily basis. We present great photos along with quotes from locals, famous or not, to describe St. Petersburg and its summer vibes. / St. Petersburg running marathon.
Sergey Goorin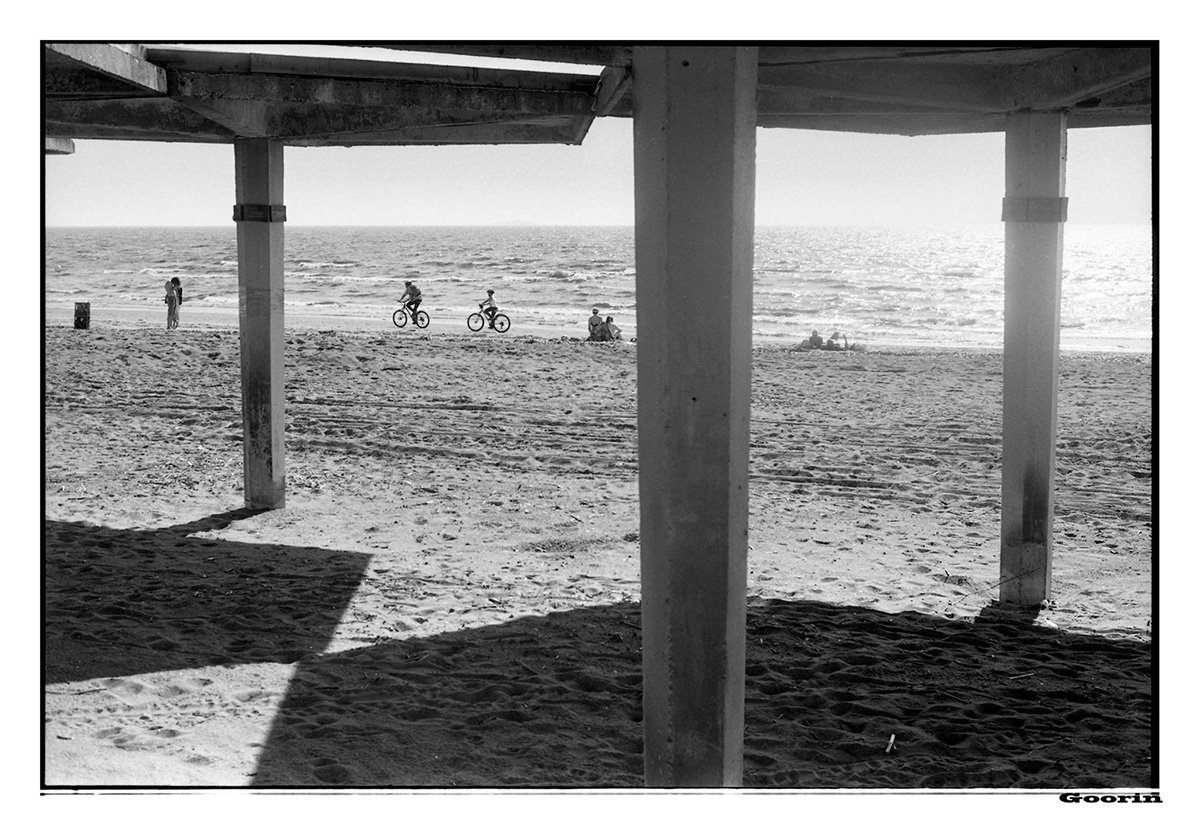 "St. Petersburg is much more than just a vibrant city: it's a never-ending feast. From its wide avenues to its ornate remnants from its Imperial past, Russia's Venice of the North never fails to impress." thinks Lena.
Sergey Goorin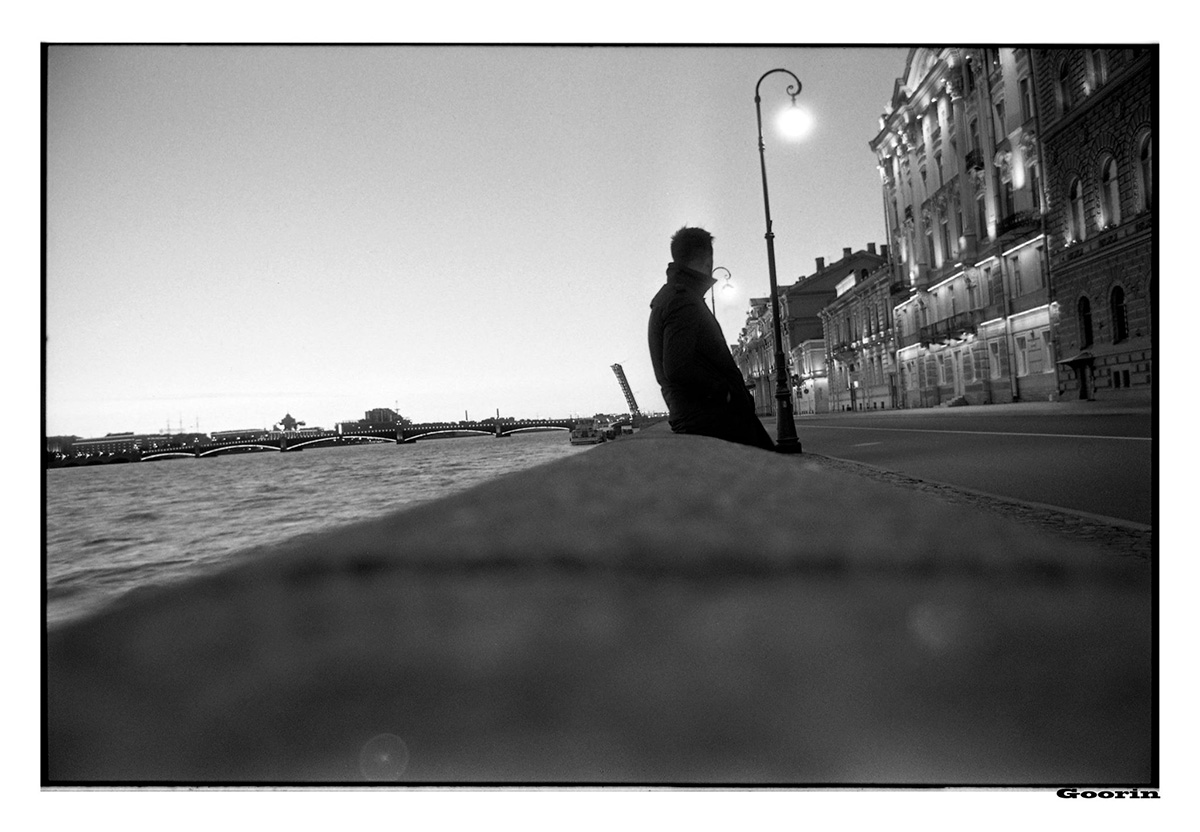 "I was born and grew up in St. Petersburg, on Vasilevsky Island. A great place, but I can't get home when the bridges are raised. The subway's closed and there's no way back. The most bizarre case happened when the bridge was about to be raised. I was hurtling along on a moped, and the guard on the bridge was running and screaming at me. But I ignored him and almost jumped from one part of the bridge to the other, because it was already on its way up. I was that close to being in the water." - Stas, designer. / June 2016.
Sergey Goorin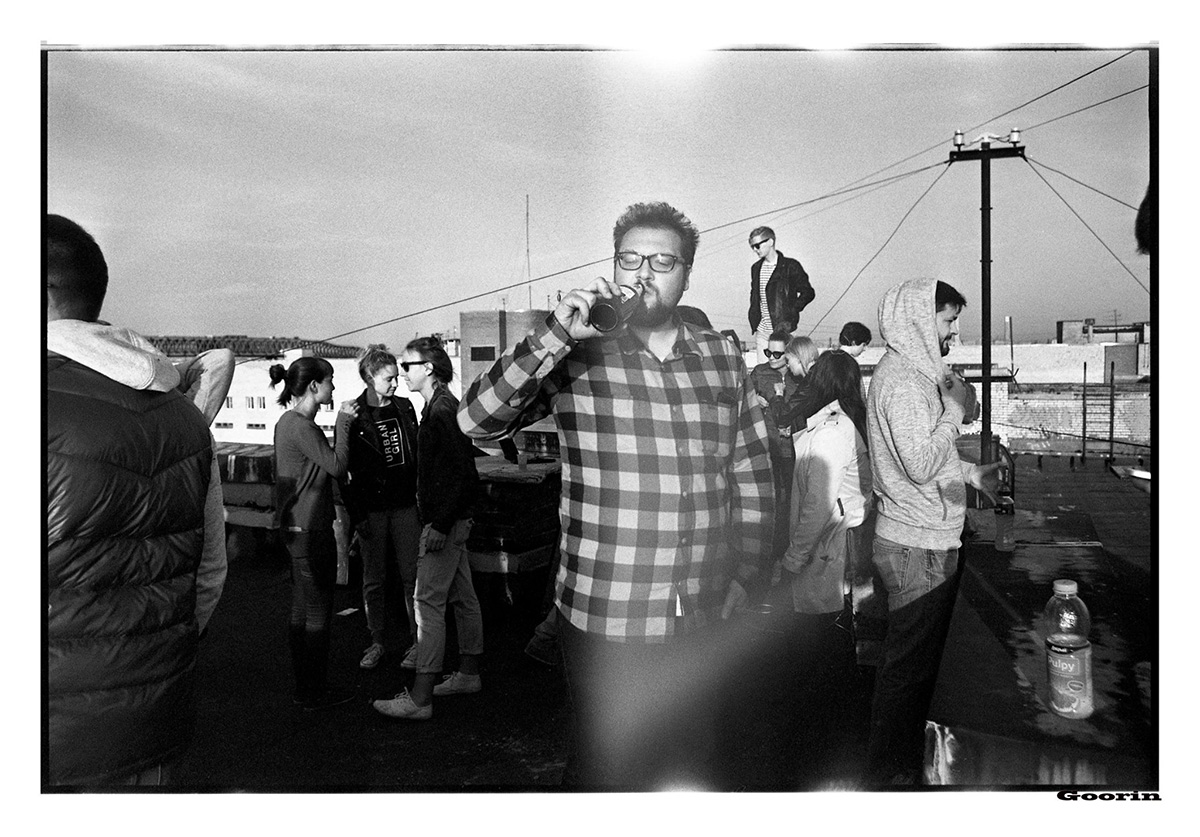 "St. Petersburg is a place of parties and half-secret places. Like in Europe, empty houses soon turn into cafés or bars and stay open until the neighbors complain. Then the police come and the feast stops," says Stas. / May 2016.
Sergey Goorin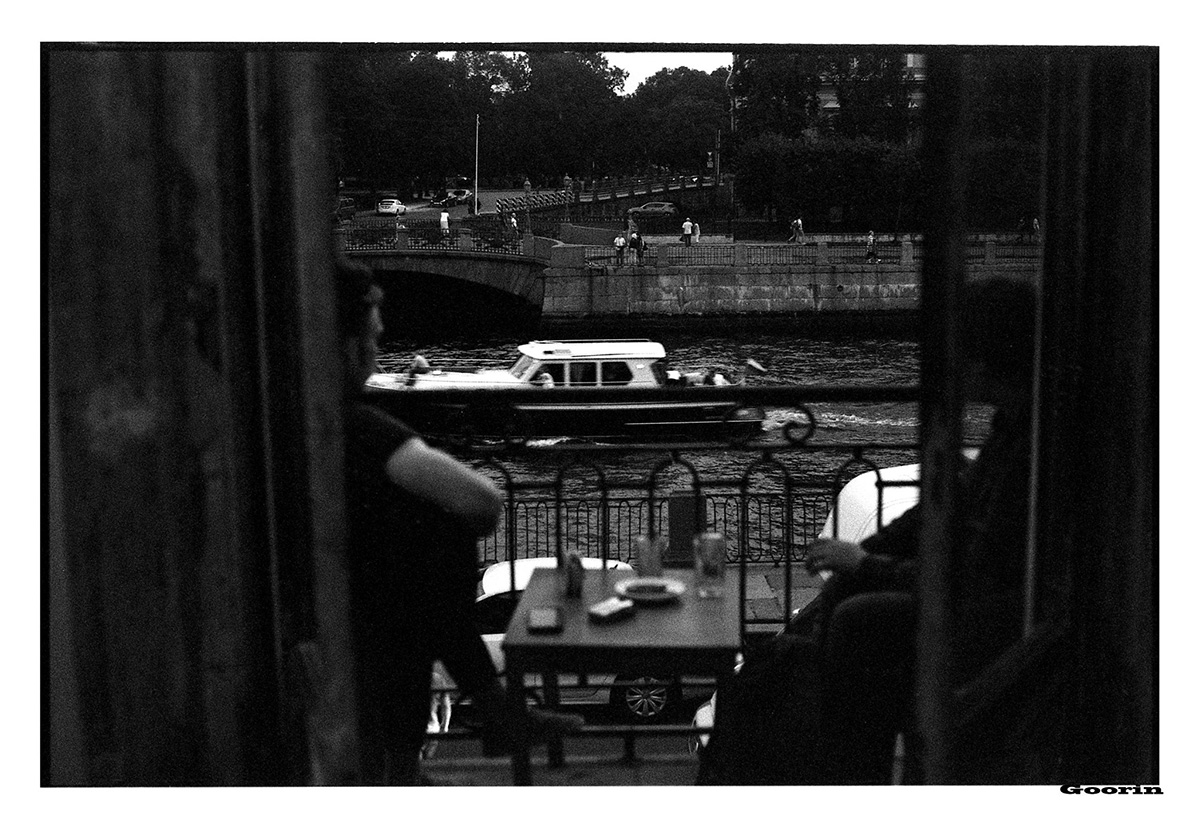 "Piter (short for St. Petersburg) and Moscow are divorced parents – father and mother, respectively. You live with your mum, of course, an overbearing, loud-mouthed, sinewy woman aged about forty, career-minded and backbiting; meanwhile, you visit your father once a year for a weekend, where he feeds you with tea and crumpets, astonishes you with "highway poetry" like "The passage along the Obvodnoy Canal embankment under the American Bridge is closed," and is generally a homely, unpretentious kinda guy. Back in Moscow, you feel guilty for visiting him so rarely." Poet Vera Polozkova. / 9th of July 2016.
Sergey Goorin
Get the week's best stories straight to your inbox