Top 10 unusual photos of Moscow's Red Square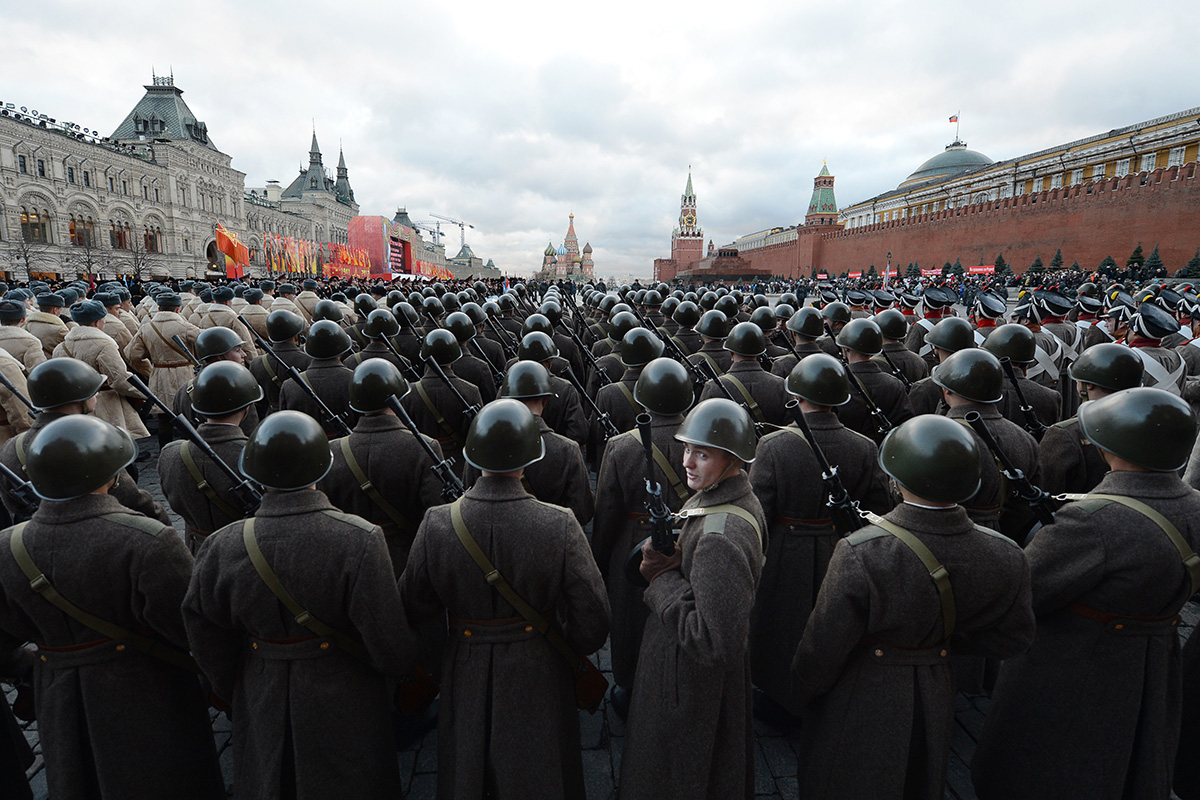 Wearing WW2-era Red Army uniform, Russian soldiers take part in a military parade on Red Square in Moscow on Nov. 7, 2012. That day Russia marked the 71st anniversary of the legendary 1941 parade, when Red Army soldiers marched straight to the front line from Red Square, as Nazi troops were just a few kilometers from Moscow.
AFP/East News
To celebrate Moscow Day (this year the city celebrates the 869th anniversary of its founding on September 10) we chose 10 photos to pay tribute to the Russian capital's premier attraction – Red Square.