Top 10 unusual photos of Moscow's Red Square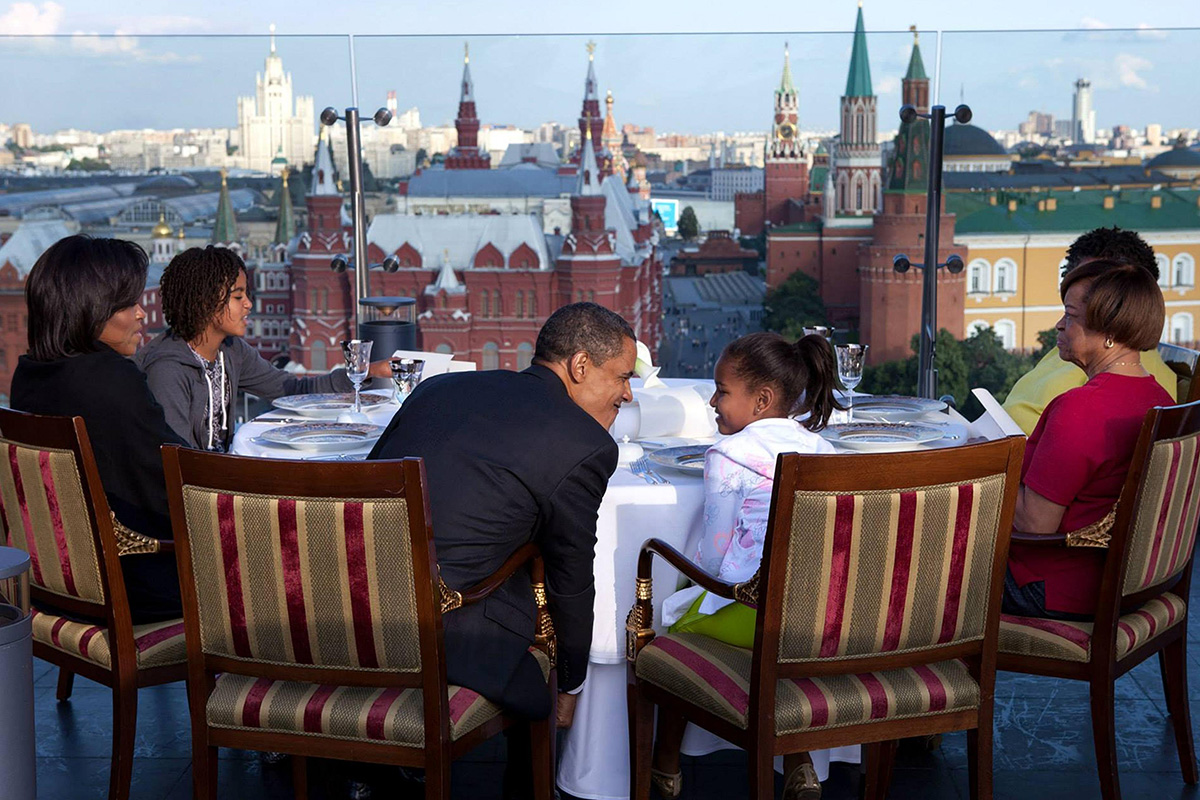 In the 2000s, many events were held here. Muscovites and visitors alike were treated to military parades on Red Square, flower carpets covering its timeworn pavers, as well as football, racing, skating, and rally competitions. / U.S. President Barack Obama dining with his family on the roof of the Ritz Carlton Hotel with view of Red Square and the Historical Museum. July 7, 2009.
Alamy / Legion Media
We chose 10 photos to pay tribute to the Russian capital's premier attraction – Red Square.