Russian photographer Olesia Vlasova asked young parents about their new life with children, and the story is not all about smiles and happiness, but about responsibility, and about life when the old world collapses, and the new reality has no manual.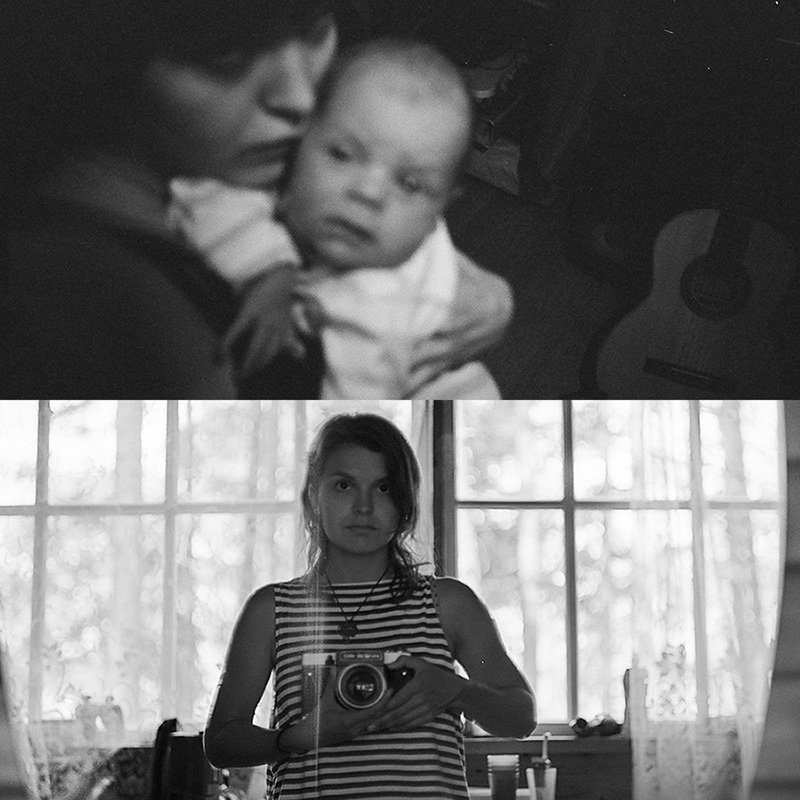 Credit: Olesia Vlasova
"The idea of the project was born along with my son. Since I gave birth to him, absolutely everything about my life changed irreversibly.
My ordinary world collapsed, without a chance that it would ever be the same. I love my son very much, I take good care of him, but I could not understand what to do with myself.
Despite all the horror I felt, I started to ask my friends, who also became parents recently, the questions I had, and take photos of them. Now I understand that it is right to grow up, to take responsibility; it is right to think not only about yourself, but about loved ones.
When presenting my project in public, I try to save participants' anonymity, and so I rearranged the pieces of the interview and the photos. The picture does not always depict the person who is quoted, but, in fact, shows the similarity in thinking of all the participants in the project."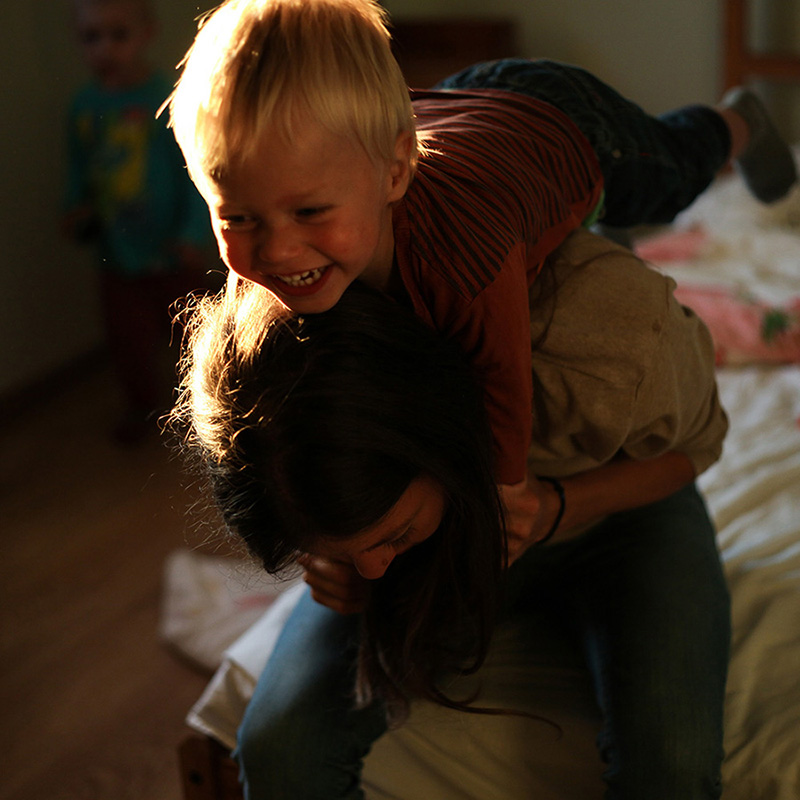 Credit: Olesia Vlasova
"When I was pregnant, I was scared of my growing belly. I could not see the baby growing, only that I was growing. I was mostly shocked that my body was changing a lot and I couldn't control it, like it did not belong to me anymore. It was like I was a machine and a program had been switched on. The birth, the feeding and so on…"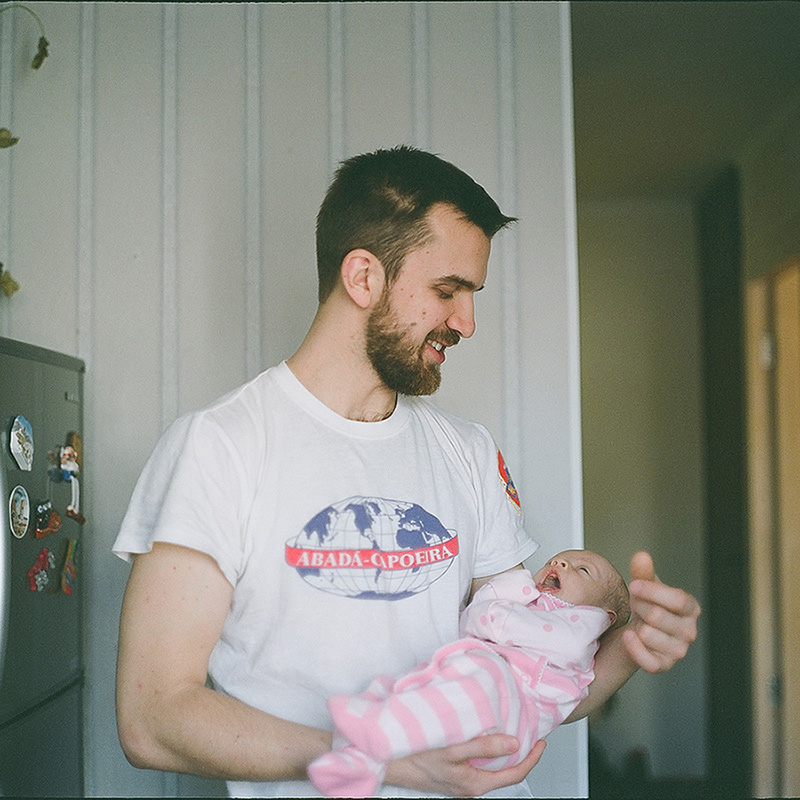 Credit: Olesia Vlasova
"When I understood how to communicate with children, everything became easier. But when my child was born… babies are so much stress. In four years everything will be much simpler, then I know what I will do."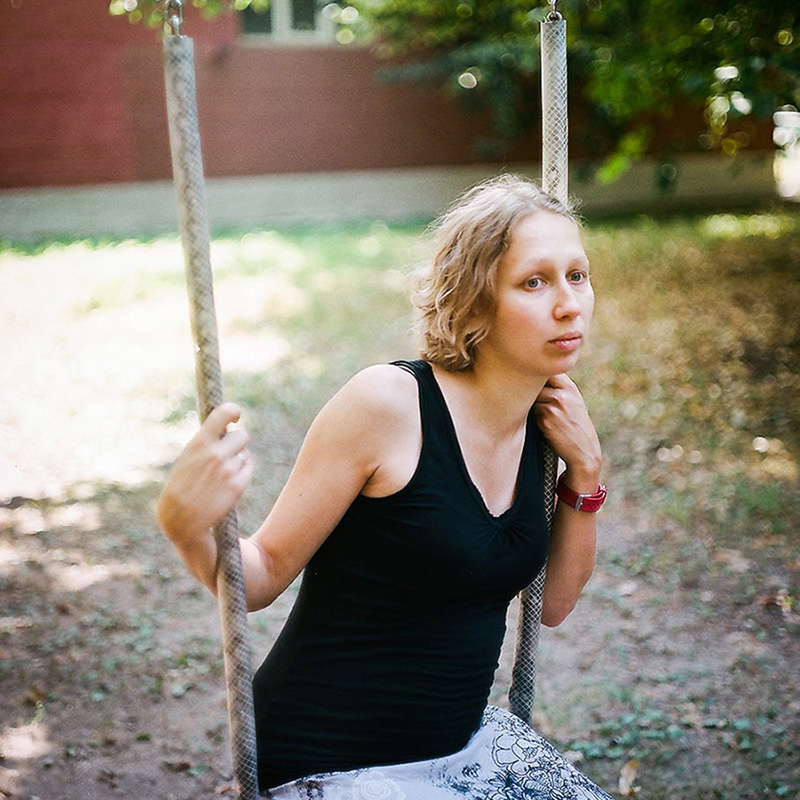 Credit: Olesia Vlasova
"I saw my children for the first time a day after the birth. I could not hold them, they were lying with IV. I remember only when they were pulled from me. "The first one is coming!' – and the doctors were pulling N., so tiny. When M. was pulled, the first thing I saw was a nose. I felt first happiness, then fear. I knew how everything should be, but the perfect picture was shattered and I understood that it wasn't that way at all."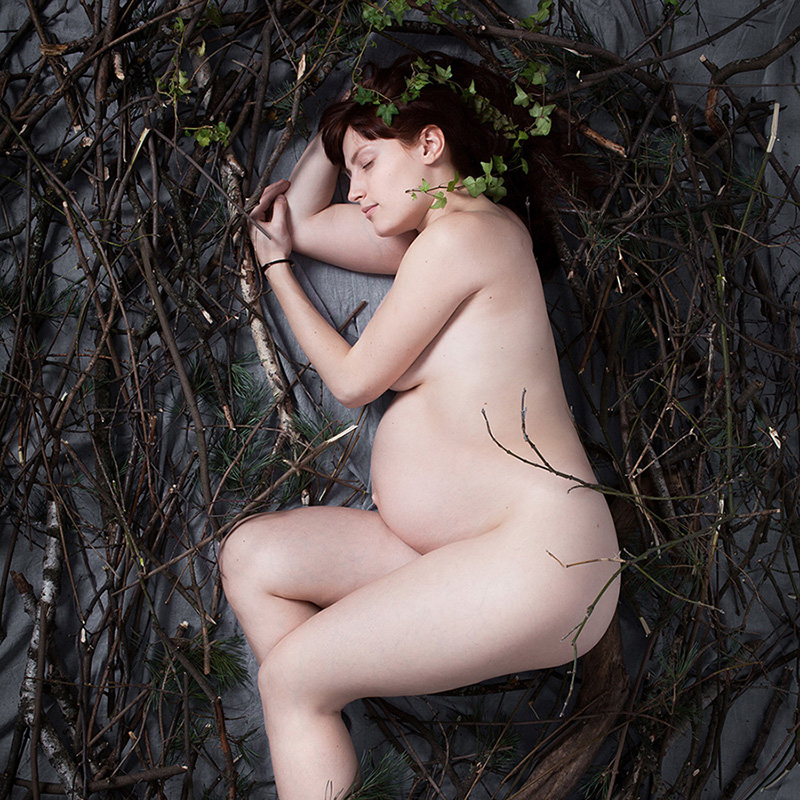 Credit: Olesia Vlasova
"I wouldn't baptize a child, I think it is a personal and conscious decision. My husband is a staunch atheist. My mother and grandmother are faithful but they do not follow the traditions. Their faith is reduced to some weird rituals, like 'pour some holy water over him and he will be all right.' My husband thinks it is wrong."
Credit: Olesia Vlasova
"My doctor, who followed my pregnancy, has three sons and each time she had postpartum depression. And meanwhile, she is the head of a maternity unit and knows what is happening with women. The first time, lying with a baby by her side, she thought, what if I'd had an abortion? The second time she was scared because the baby was twisted, blue, and extremely skinny... The third time she was almost 40 and was thinking: "Why did you do this again, you old fool?" and plunged into another depression. I also was shaken after I gave birth. I was afraid to do something wrong and this fear paralyzed me."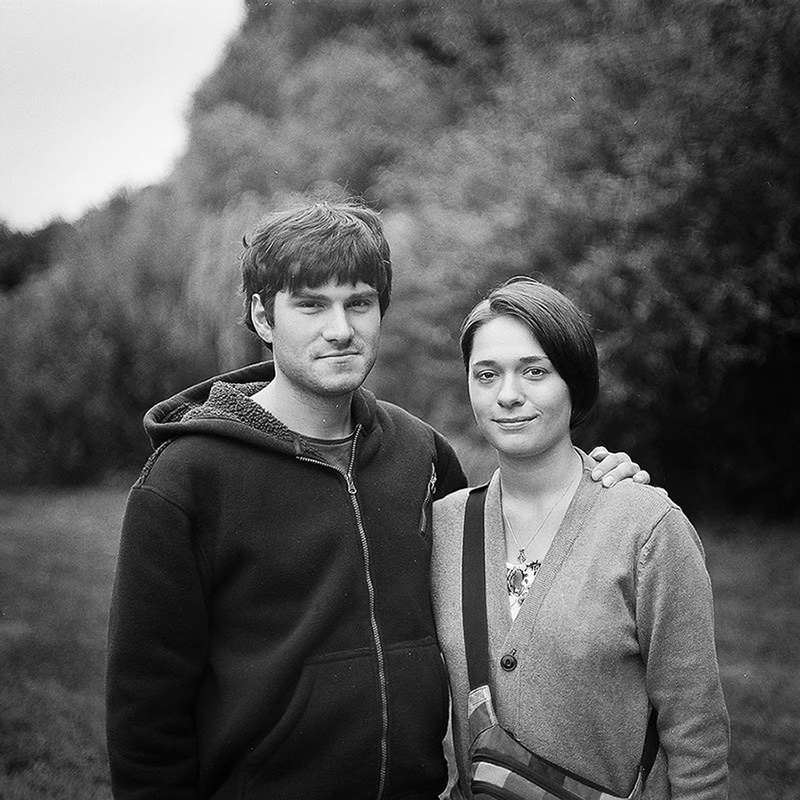 Credit: Olesia Vlasova
"I thought I would have a calm and silent baby. When I saw him, I was delighted. I thought I could feed him, put him to sleep and everything would be perfect. Later I was shocked how he looked without diapers, how vigorous he is. I did not know how to feed him, how to wash him, all the cries and shouts and hurrying, massages, enemas... It was so hard for me."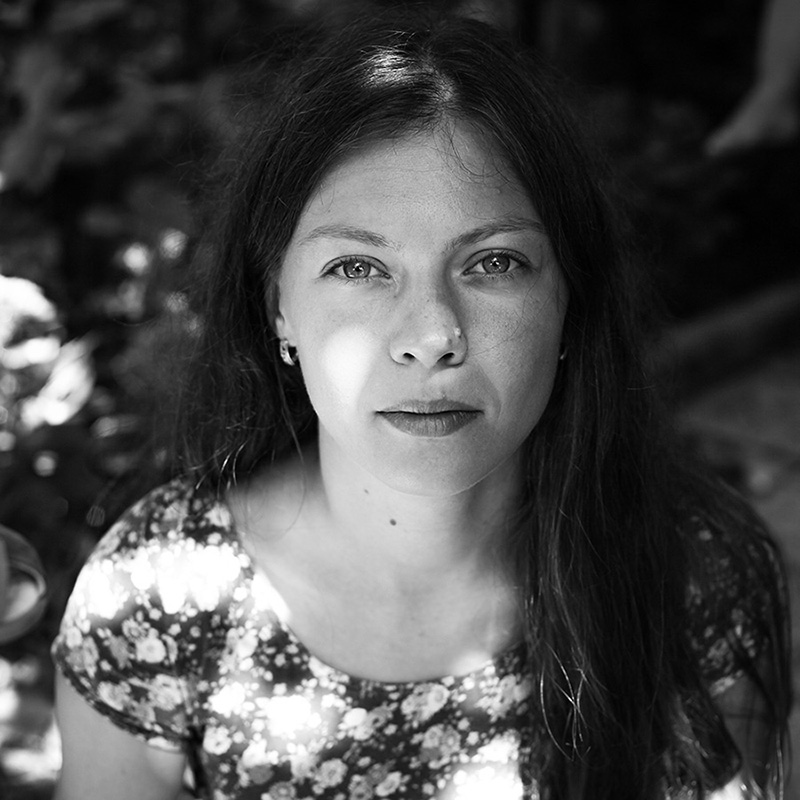 Credit: Olesia Vlasova
"I never imagined myself a mother and I still do not feel like one. I thought only: I want to get pregnant, while three doctors told me I couldn't. I decided to live for myself, and at 28 I became a mother of two – that was, mildly put, a surprise. Previously I felt sad that I couldn't have kids, but looking at the parents who paid huge sums to get pregnant, I was thinking: "Are you crazy? Why?" It's great when it happens unexpectedly and unites the family. But to pay for the whole procedure? There are so many opportunities to live for yourself. Otherwise, you can adopt."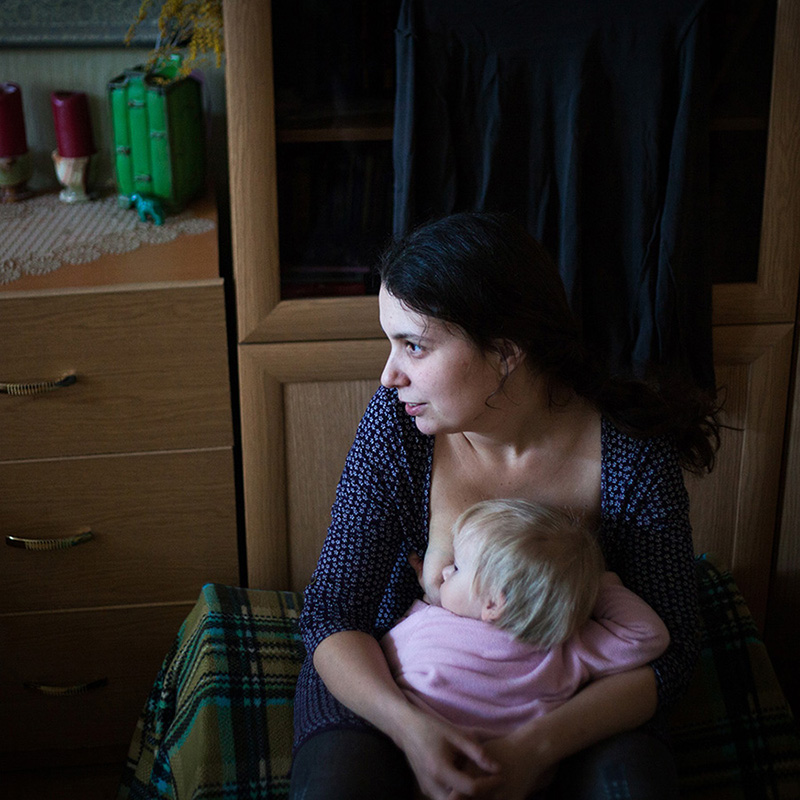 Credit: Olesia Vlasova
"I felt guilty that I couldn't cope with it myself. I expected that my mother would help me more. Soon I've noticed the lack of understanding between me and my friend, who told me simply to leave my child with my mom. "Children burst in tears and then they simply stop," she said. She didn't get it at all."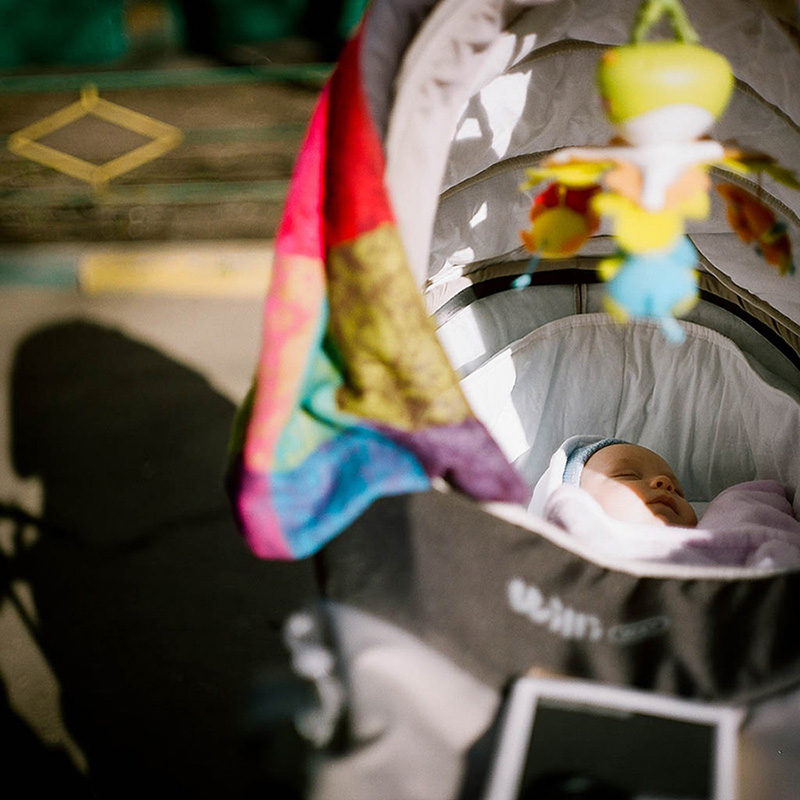 Credit: Olesia Vlasova
"Speaking about self-growth, all the plans I had collapsed. When my baby was two or three months old, I left him with my parents in order to take a shower. However, I immediately heard him crying and ran back to him. When he was six months old, I would try to read or draw. That did not happen. I have not read a single book in 2 years…"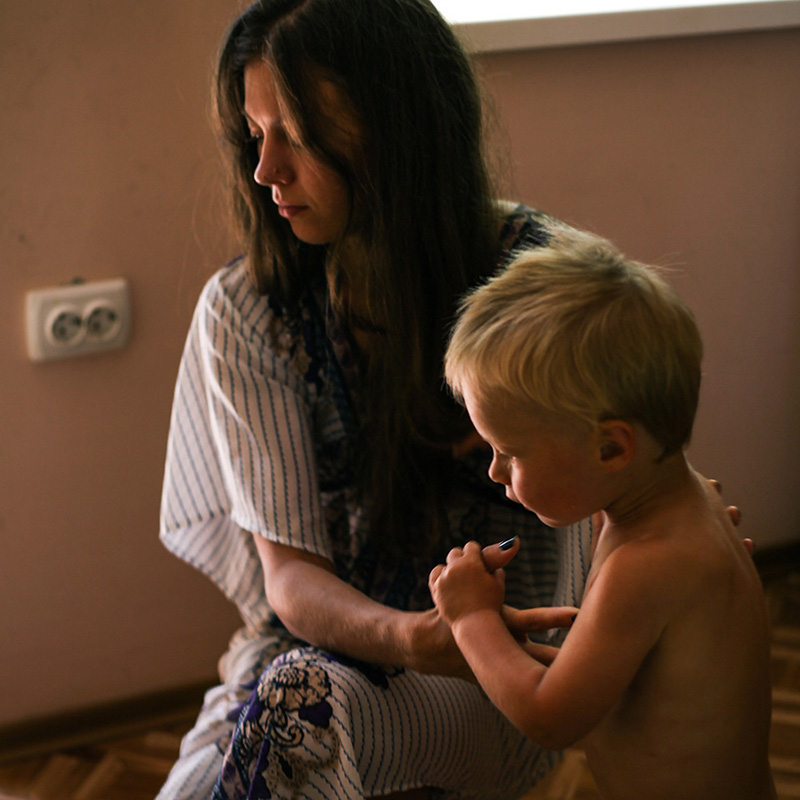 Credit: Olesia Vlasova
"Now I understand that you need to relax and enjoy the moment. There is no need to worry that I do not understand my friends anymore, that I do not communicate with them like I used to… After the birth I worried a lot about that, I always wanted to eat, but I had to follow a diet… and the hormones were a part of this 'bouquet'."
All rights reserved by Rossiyskaya Gazeta.