Russian sailor posts photos of fantastic beasts caught in the sea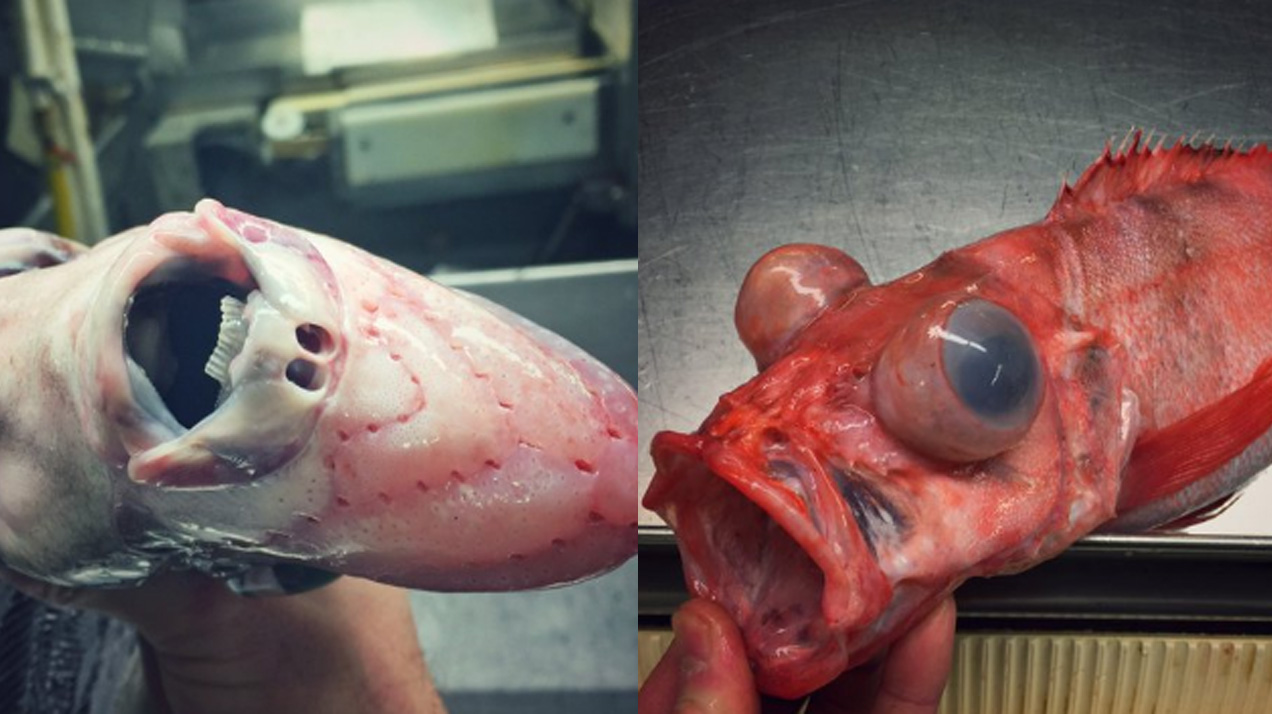 Fantastic beasts found in Russian waters.
Russian sailor Roman Fedortsov from Murmansk works on a fishing trawler. Bizarre fish caught in the Barents Sea are captured in photos and tweeted by Roman.
Roman often replies to comments and posts pictures and statuses about the uneasy life of a sailor: the work is physically tough, the weather is harsh (down to -30 C in Murmansk), in winter the sun disappears for 40 days, and the polar night is depressing.
Ocean sunfish. Roman comments that it was caught by accident and the fish was released, because its flesh is bitter and unpalatable.
Halibut fish
European perch
A dark deep water fish
Open mouth of a shark
"A flying fish—a tasty fish, by the way"
A small beast living in deep waters
A lumpfish
A romantic thing from the sea bottom
A facial portrait of a beautiful fish
A deep water fish
All rights reserved by Rossiyskaya Gazeta.