Moscow is ready for 2017: Holiday mood in photos and Russian songs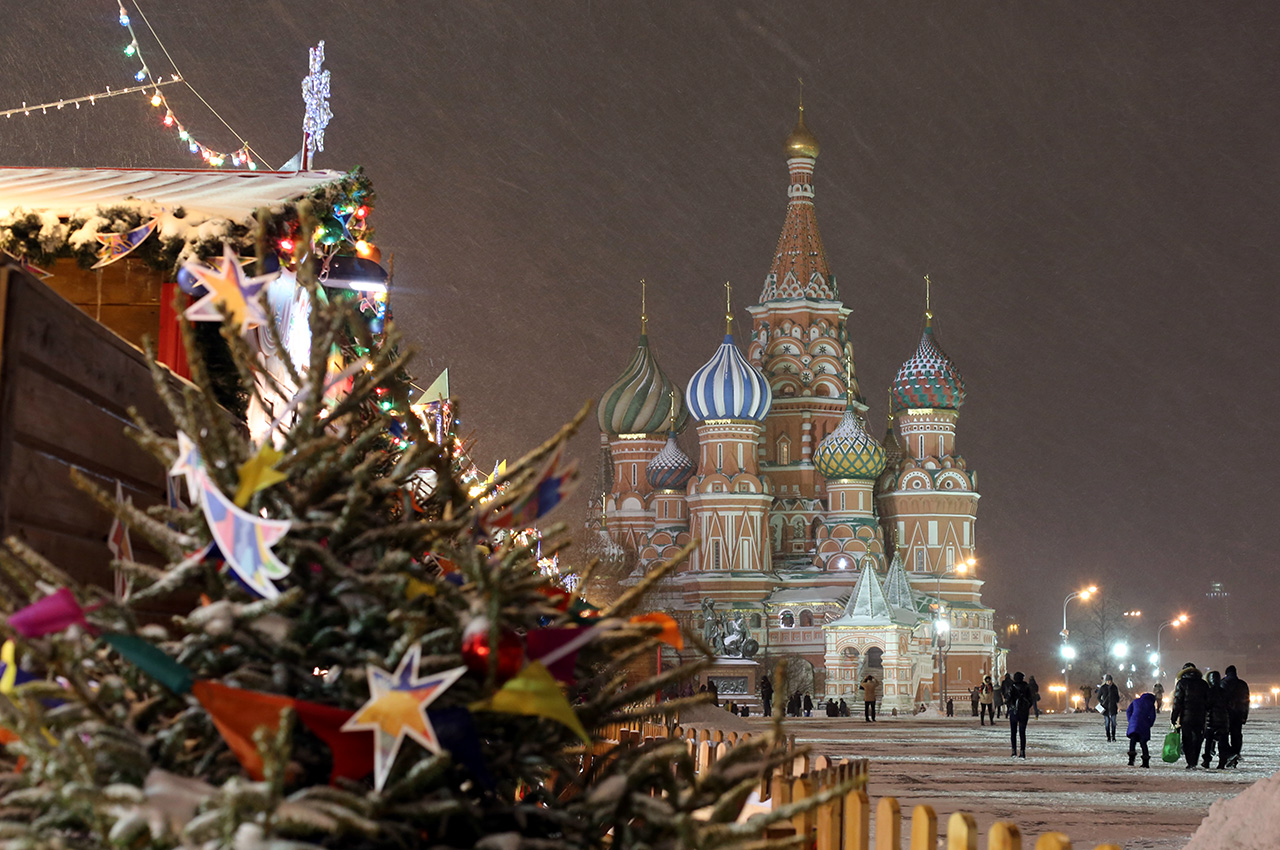 In the run-up to New Year, the urban landscape is transformed. Once familiar streets and shopping malls are changed beyond all recognition, as if in a fairy tale. Moscow is no exception.
TASS
Extravagant Christmas trees, lights, arches, decorated subway trains, New Year street shows, and the sparkling Red Square are all set for the coming New Year and Christmas, which in Russia is celebrated on 7 January.
TASS
Three white horses, a song from "Charodei" (Magicians) movie
TASS
January Blizzard, Nina Brodskaya
TASS
Snow above Leningrad, a song from "Irony of Fate" movie
TASS
Happy New Year, Mumiy Troll
TASS
Blue frost, Samotsvety
TASS
If there were no winter, a song from "Winter in Prostokvashino" movie
TASS
First snow, Moralniy Codex
TASS
The snow swirls, Bi-2
TASS
Happy New Year, Discoteka Avaria
TASS
Snow is falling, Zhanna Aguzarova
All rights reserved by Rossiyskaya Gazeta.