Russia mourns victims of Tu-154 passenger jet tragedy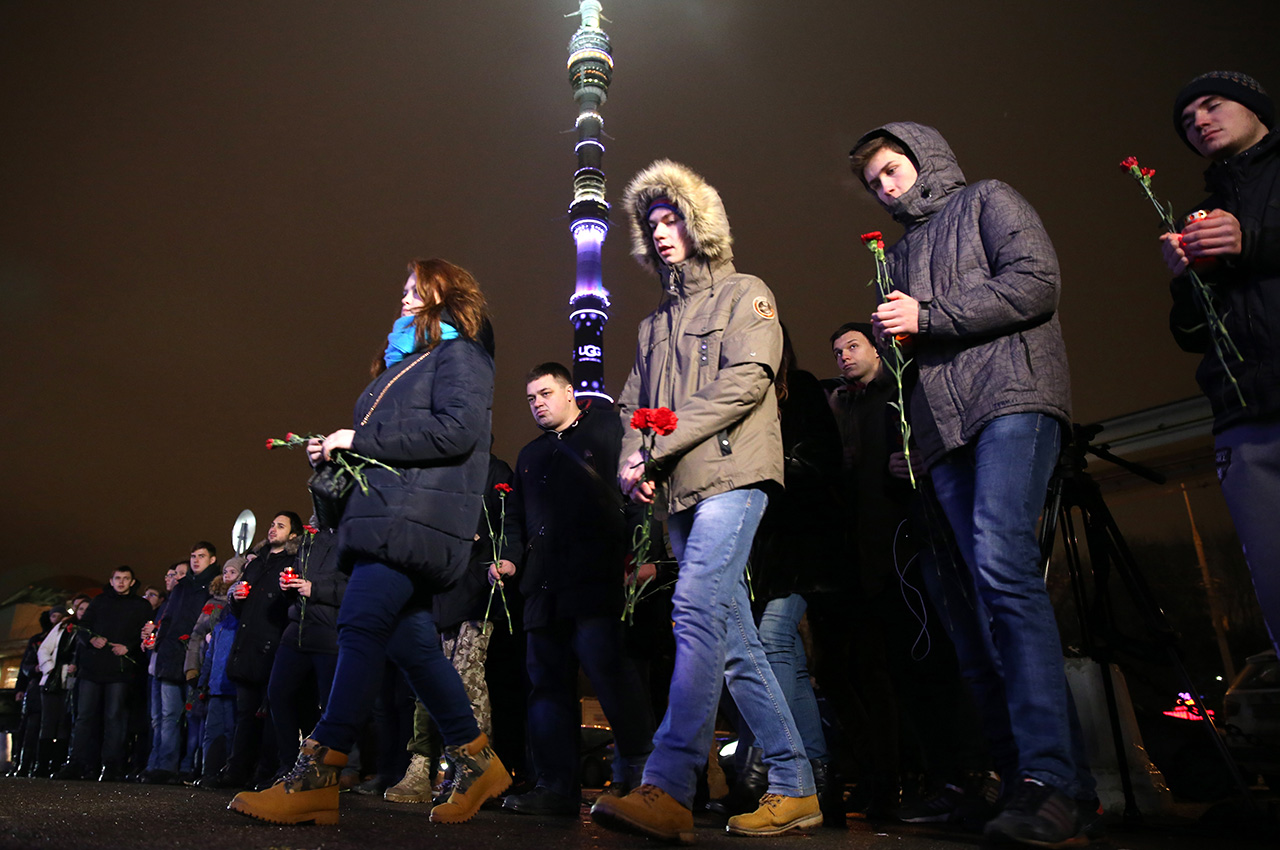 Moscow. Mourners take flowers to the Ostankino TV center in remembrance of the nine journalists from three Russian TV channels who died in the plane crash.
Artyom Geodakyan / TASS
Russia is observing on Dec. 26 a nationwide day of mourning in remembrance of 92 people, who died in a passenger aircraft crash near the resort city of Sochi in the early hours of Dec. 25.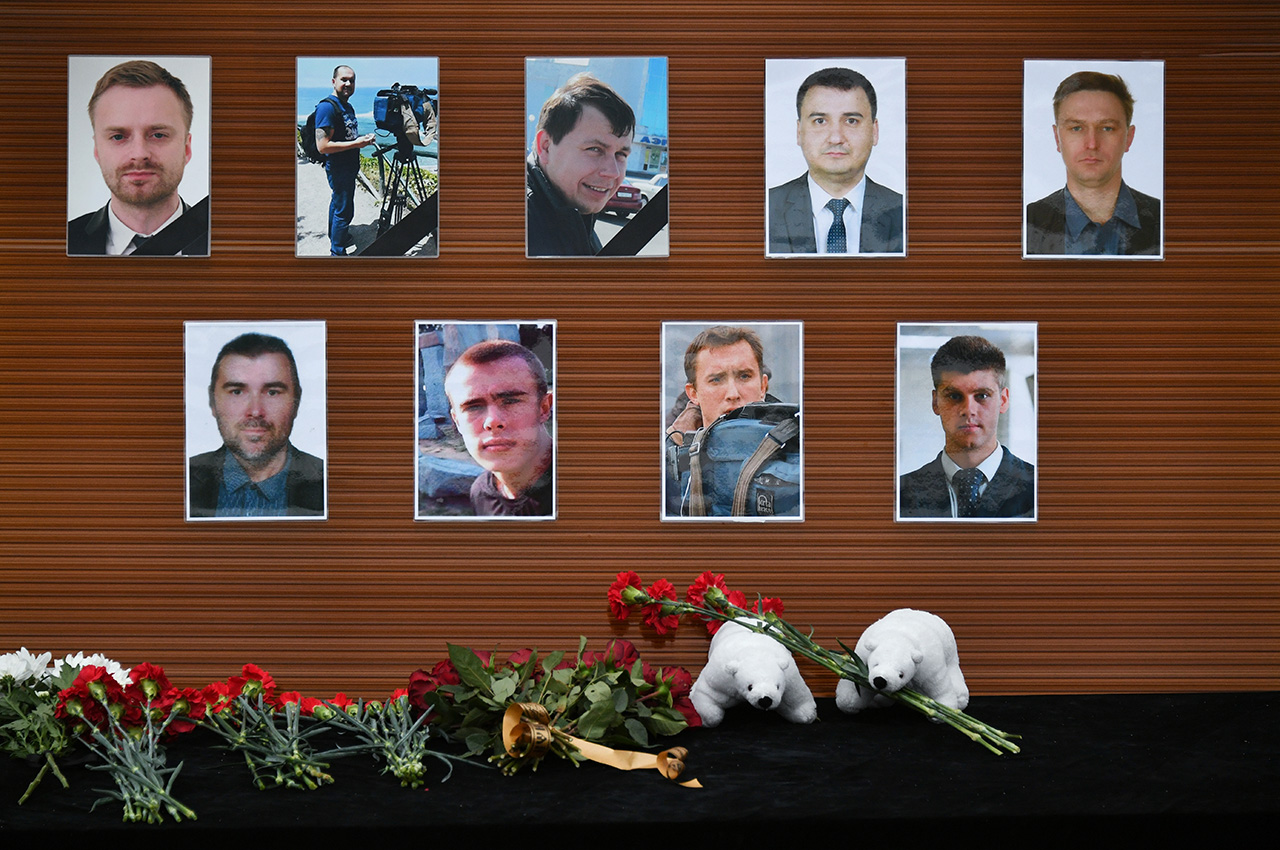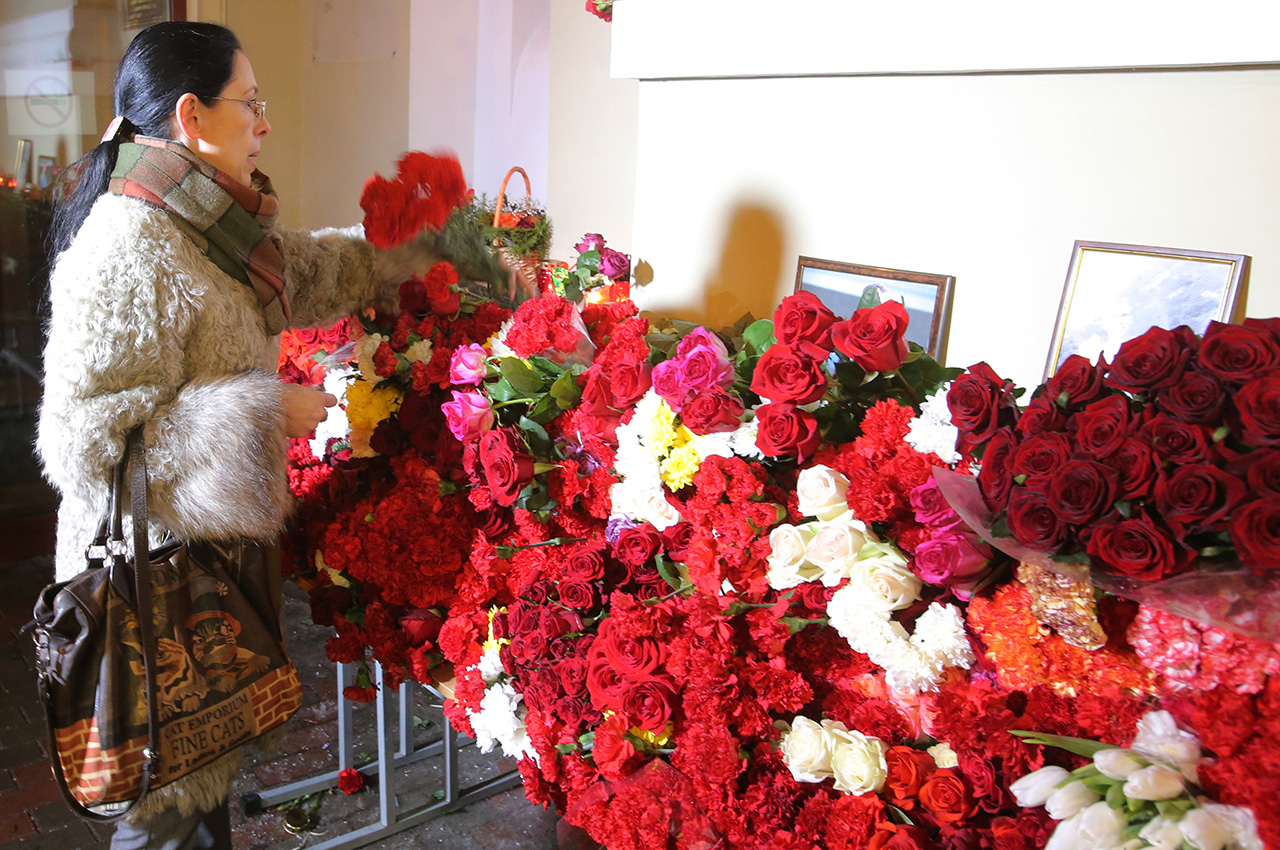 All national flags in the country are flying half-mast, while all cultural and entertainment activities dedicated to upcoming New Year festivities are cancelled, including on national television channels. / Flowers at the Alexandrov Ensemble choir's building in Moscow, Russia.
Vitaliy Belousov / RIA Novosti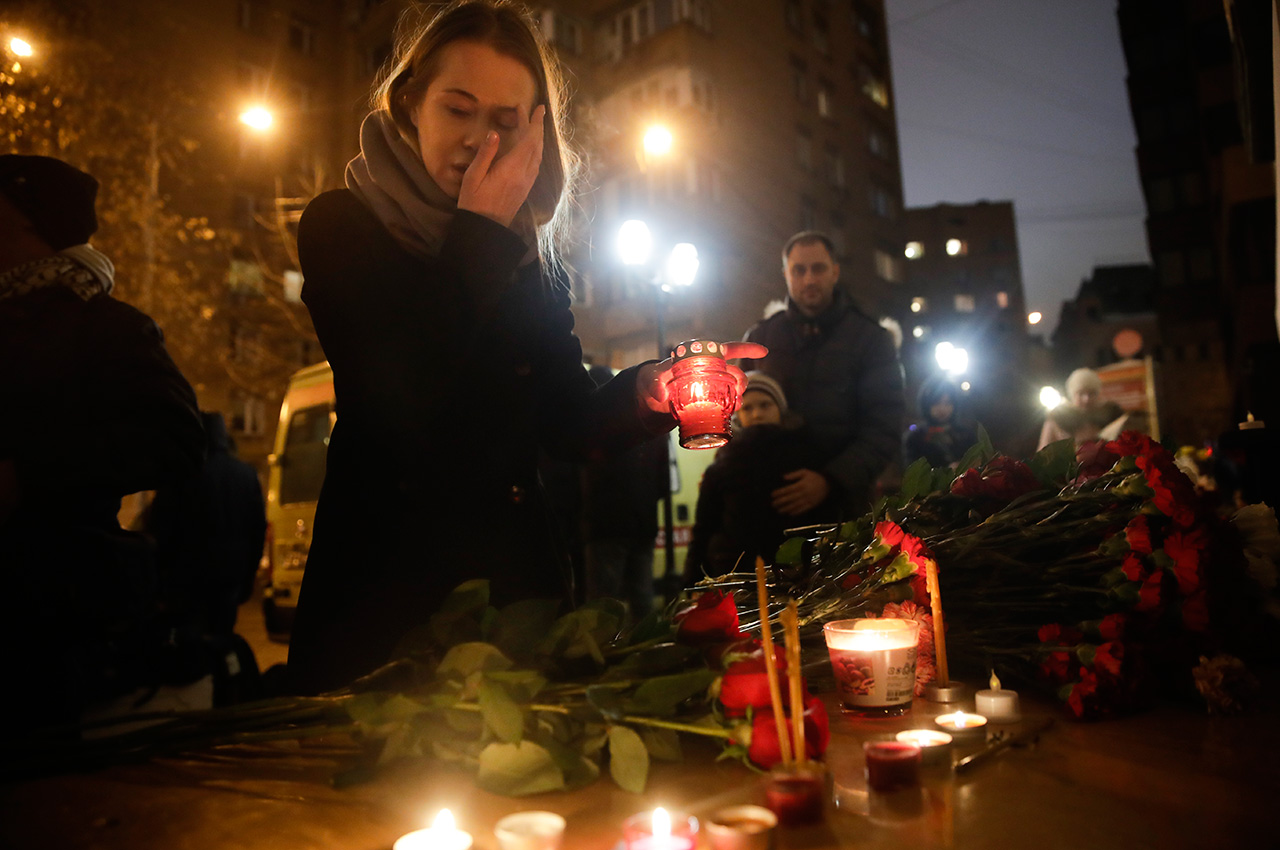 The plane was also carrying members of the famous Alexandrov Ensemble, an official army choir of the Russian Armed Forces. The ensemble was on its way to celebrate the New Year with the group of Russia's Aerospace Forces at the Hmeymim air base in Syria. The choir's conductor Valery Khalilov was also among the passengers. / A woman lights a candle at the Alexandrov Ensemble choir's building in Moscow, Russia.
AP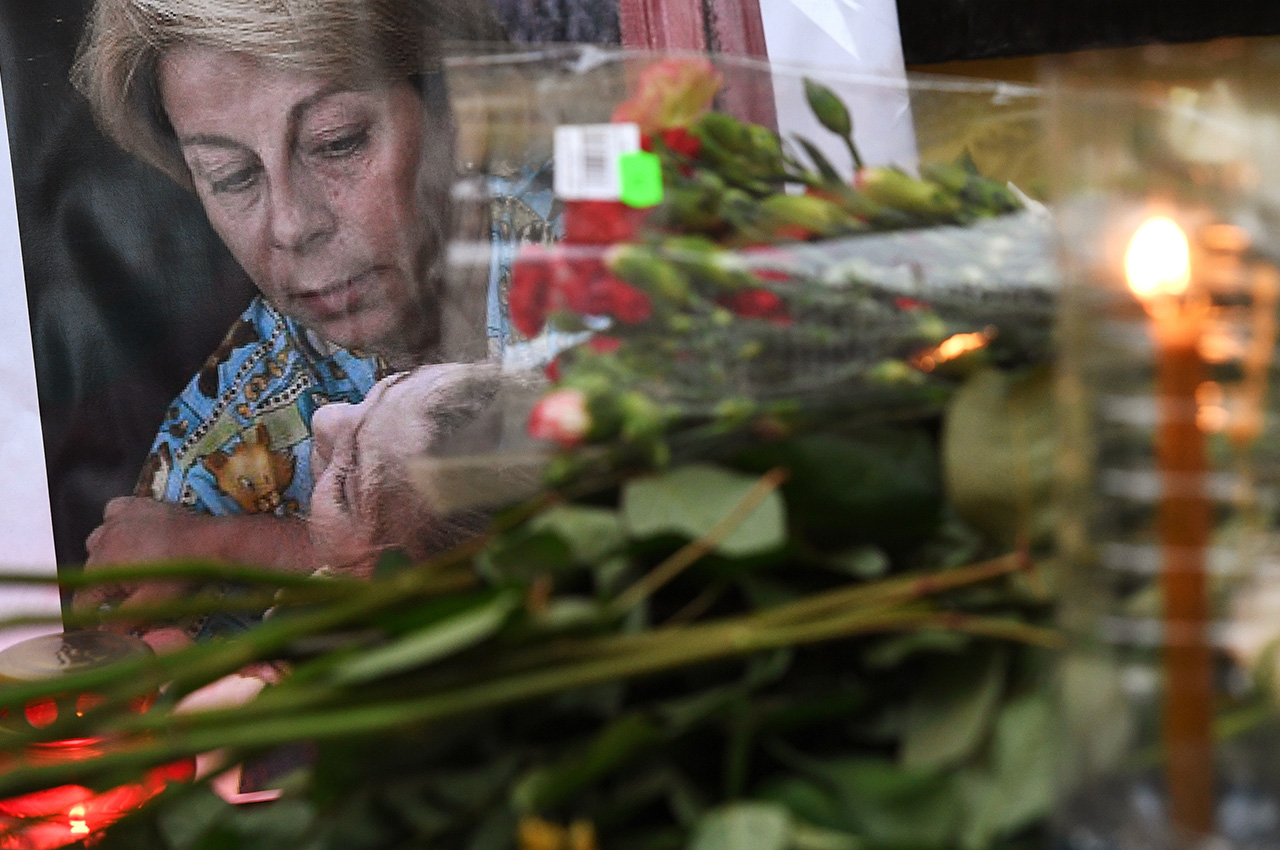 Flowers outside the Fair Aid International Public Organization in memory of Yelizaveta Glinka (Doctor Liza), who died in the Russian Defense Ministry's TU-154 aircraft crash.
Mikhail Voskresensky / RIA Novosti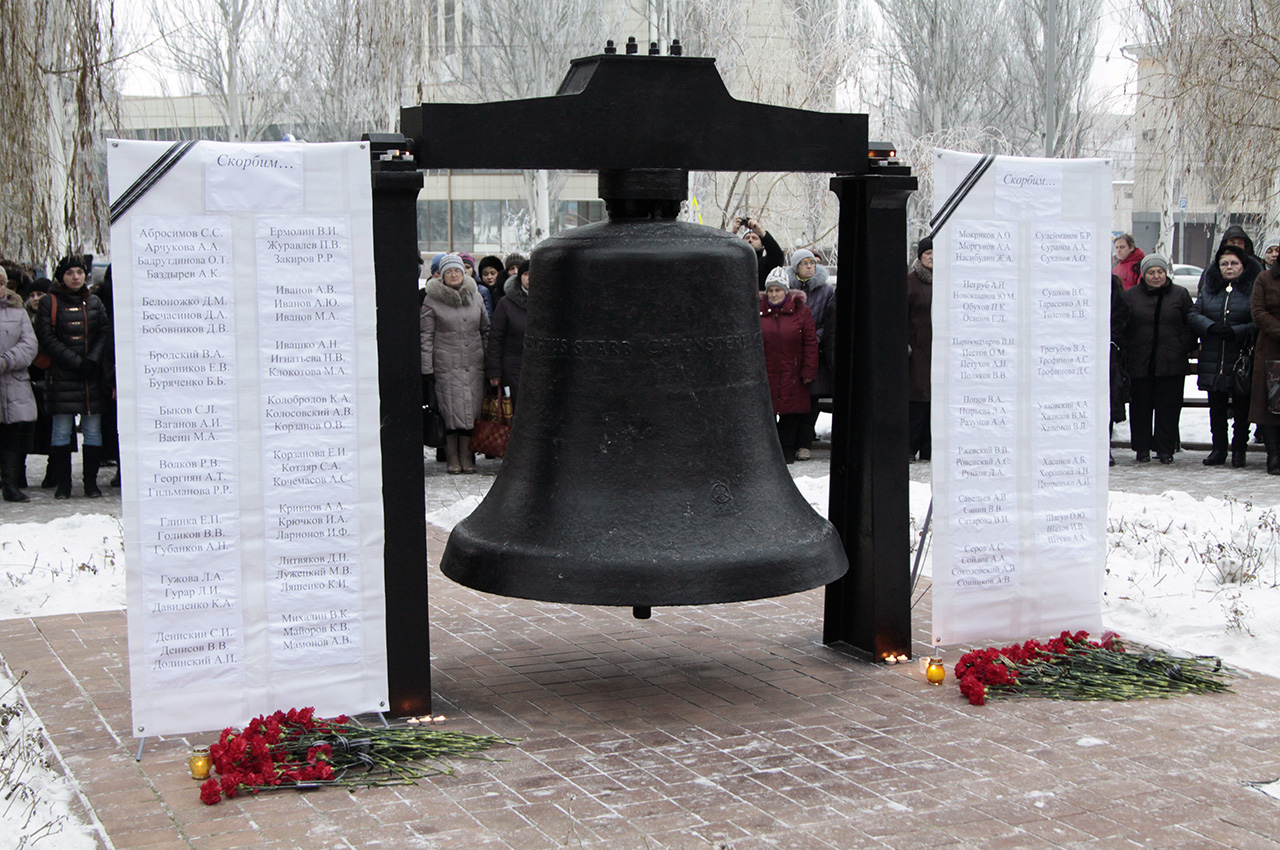 A mourning rally in Donetsk, Ukraine in memory of the passengers of the Russian Defense Ministry's TU-154 air plane.
Sergei Averin / RIA Novosti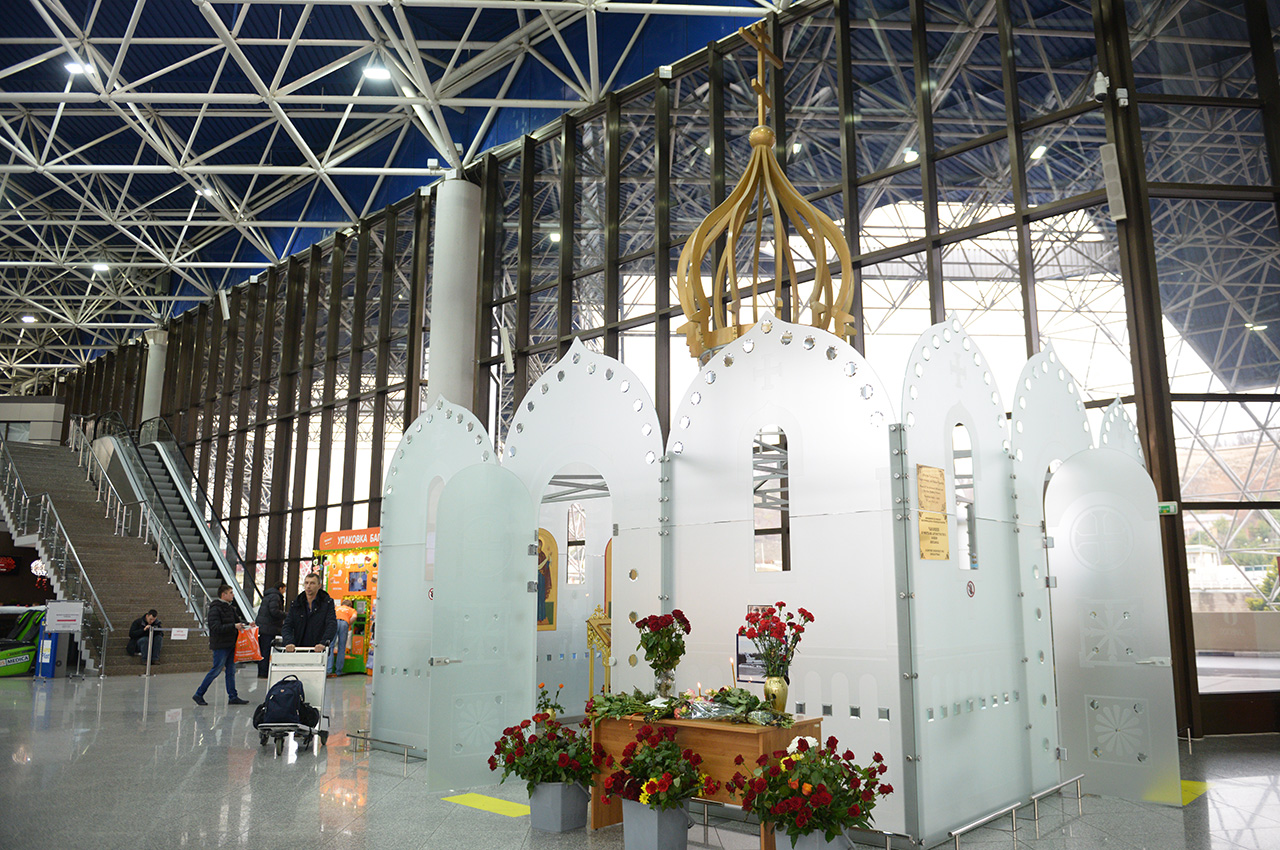 A chapel at Sochi Airport.
Artur Lebedev / TASS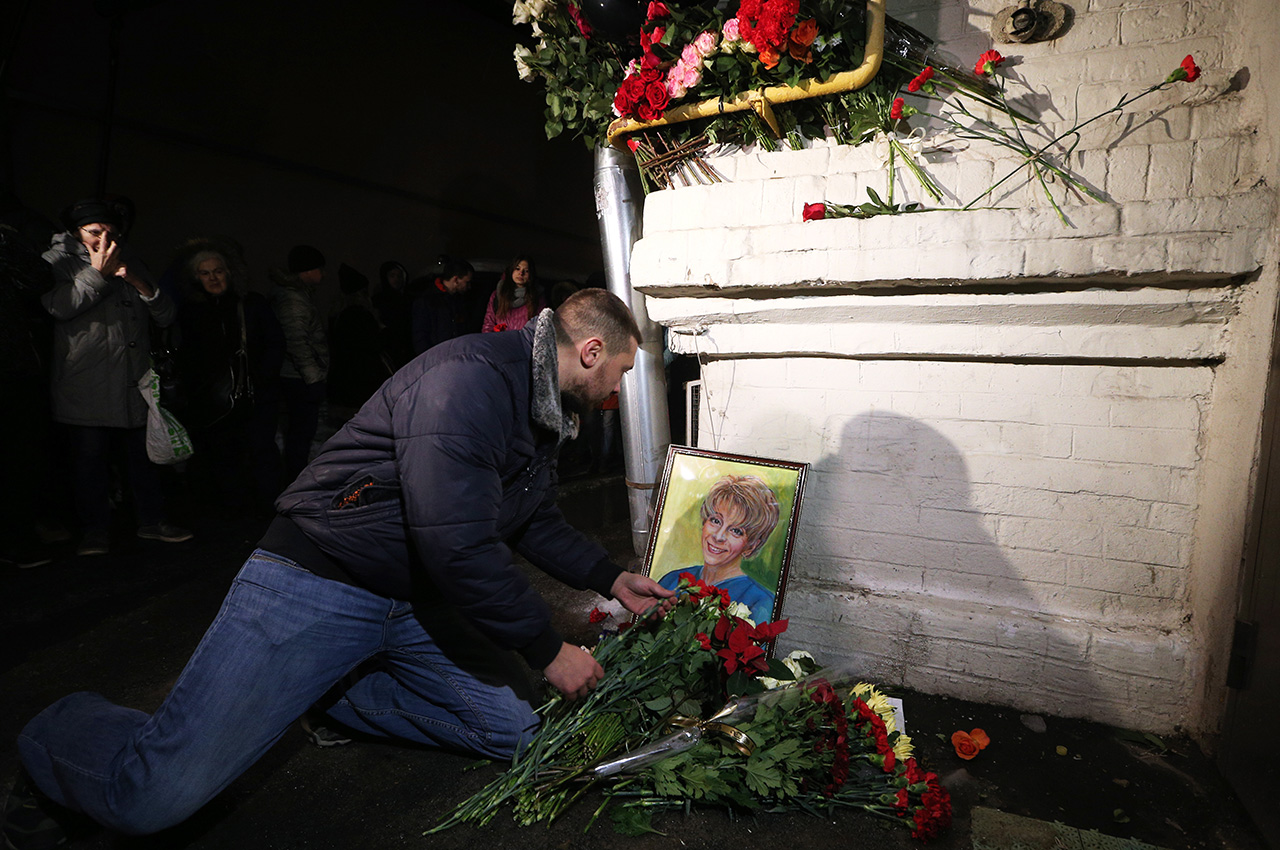 The Russian Defense Ministry's Tu-154 plane disappeared from radar screens at 05.40 a.m. Moscow time (02.40 a.m. GMT) shortly after taking off from the Black Sea resort of Sochi. There were 92 people on board the aircraft in total, including 8 crew members and 84 passengers.
Dmitry Serebryakov / TASS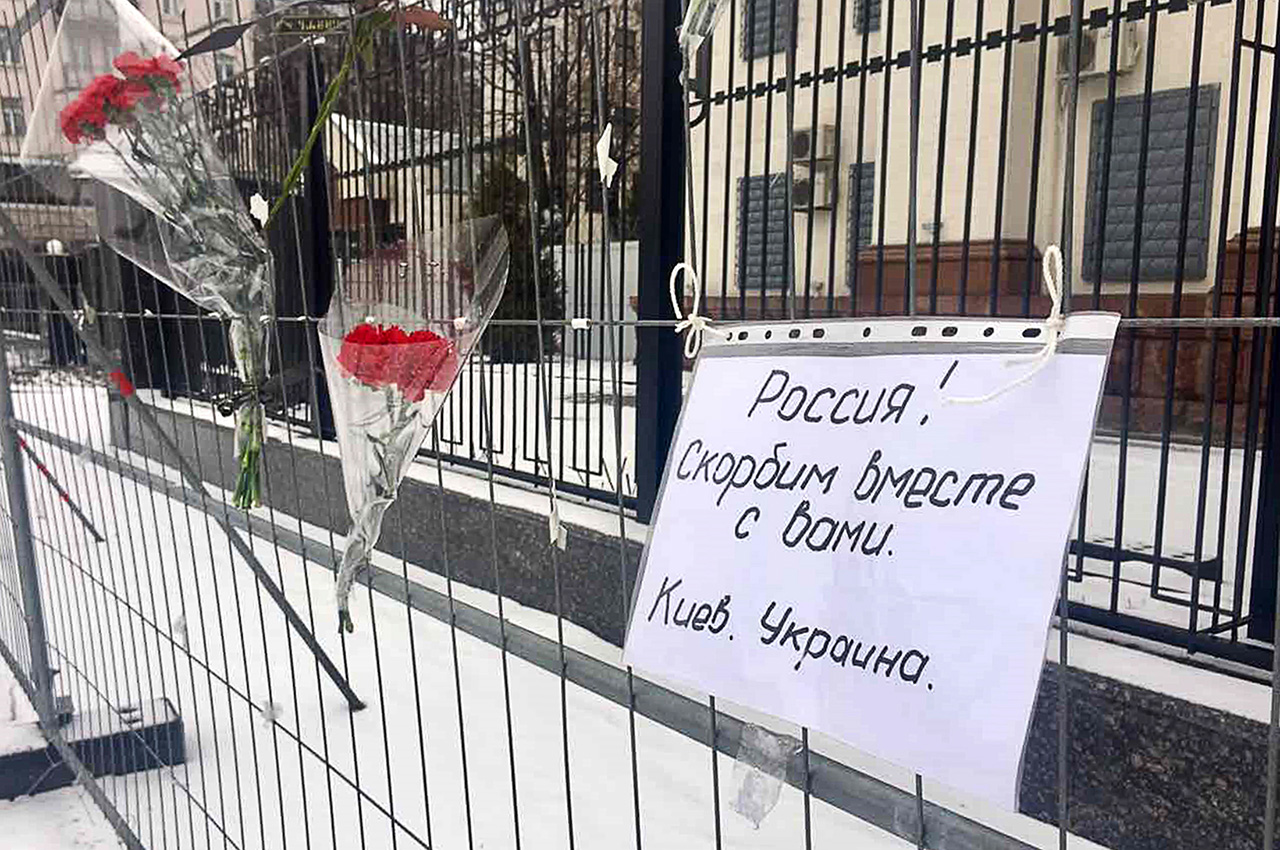 Flowers near the Russian Embassy in Kiev, Ukraine. The text reads: "Russia! We are mourning with you. Kiev, Ukraine."
TASS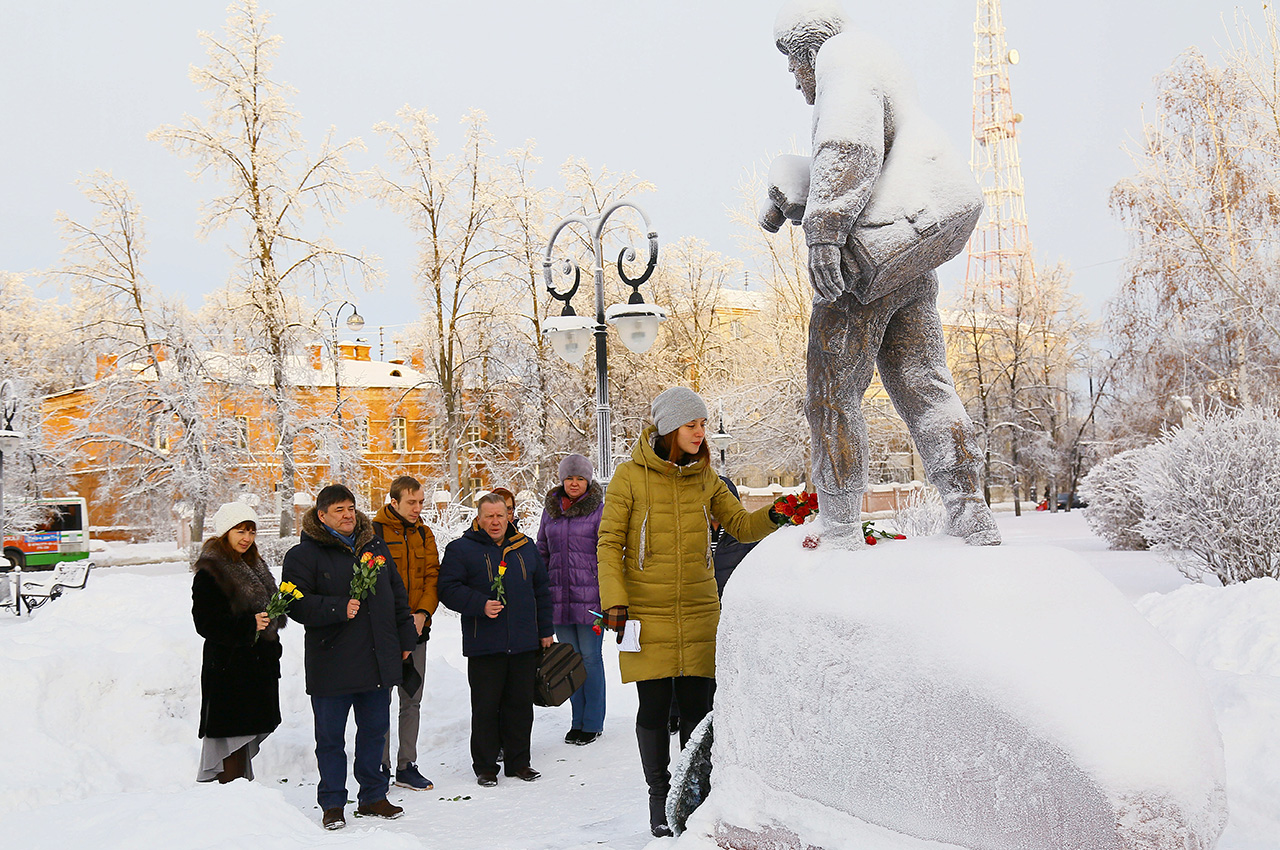 Journalists from the Tyumen region lay flowers at the Life for Truth monument in Tobolsk in memory of their colleagues who died in the Tu-154 crash.
Sergei Rusanov / RIA Novosti
Get the week's best stories straight to your inbox
We've got more than 2 million followers on Facebook.
Join them!