Russians turn Dutch sculpture into online meme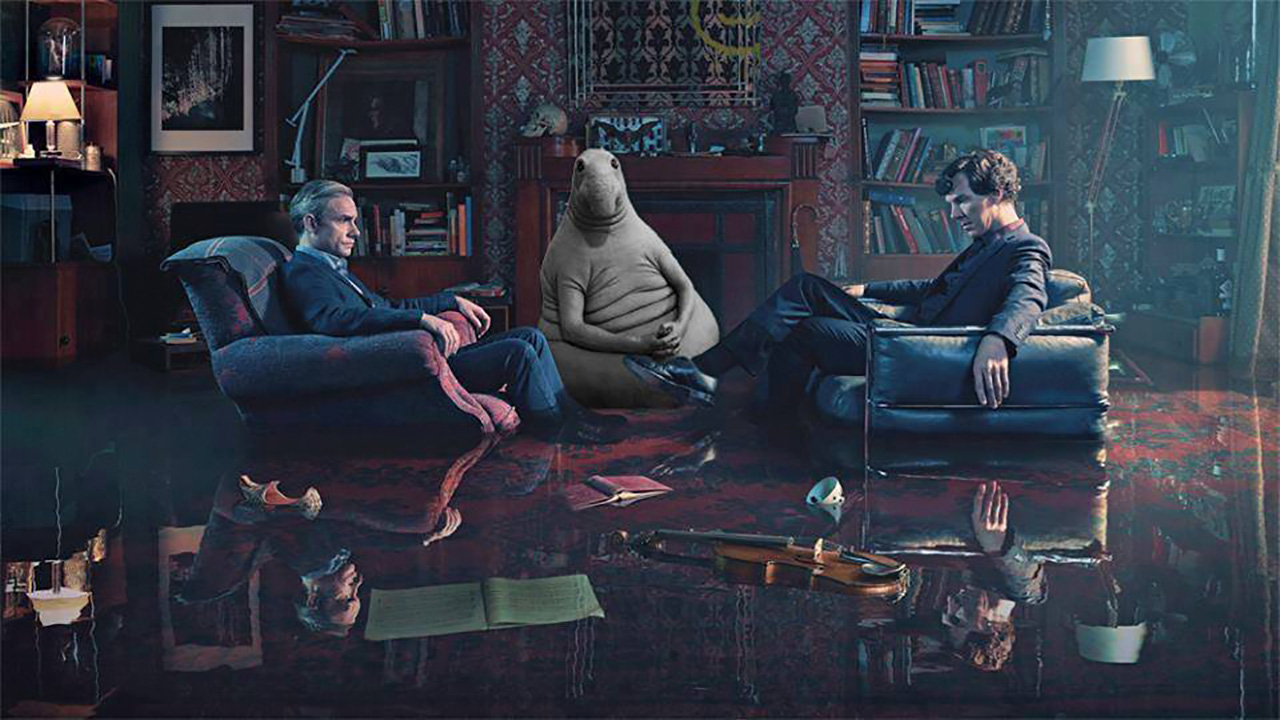 The adventures of Zhdun take the Runet by storm.
"Zhdun" is the name given by Runet users to a new sculpture by the Dutch artist Margriet van Breevoort. The character looks an elephant, a walrus and a giant insect rolled into one, and its absurd appearance lends itself to memes. The word Zhdun in Russian comes from zhdat' ("to wait"), and literally means "waiter" in a non-catering sense; it sounds very funny in Russian. Photo: The sculptor's daughter with Zhdun
The actual name of the sculpture is Homunculus Loxodontus. According to its Dutch creator, it symbolizes patients (mostly children) and people who line up patiently to see a doctor or board a flight. Homunculus has now taken up residence in a children's hospital in the Netherlands, tasked with brightening up the lives of young patients. /"Doctor, what's wrong with me?"
Social media soon went beyond amusing captions, giving Zhdun walk-on parts in famous Russian and foreign works of art. /Victor Vasnetsov, "Knight at the Crossroads"
Zhdun in Valentin Serov's "Girl with Peaches"
Leonardo da Vinci's Mona Lisa also waiting for someone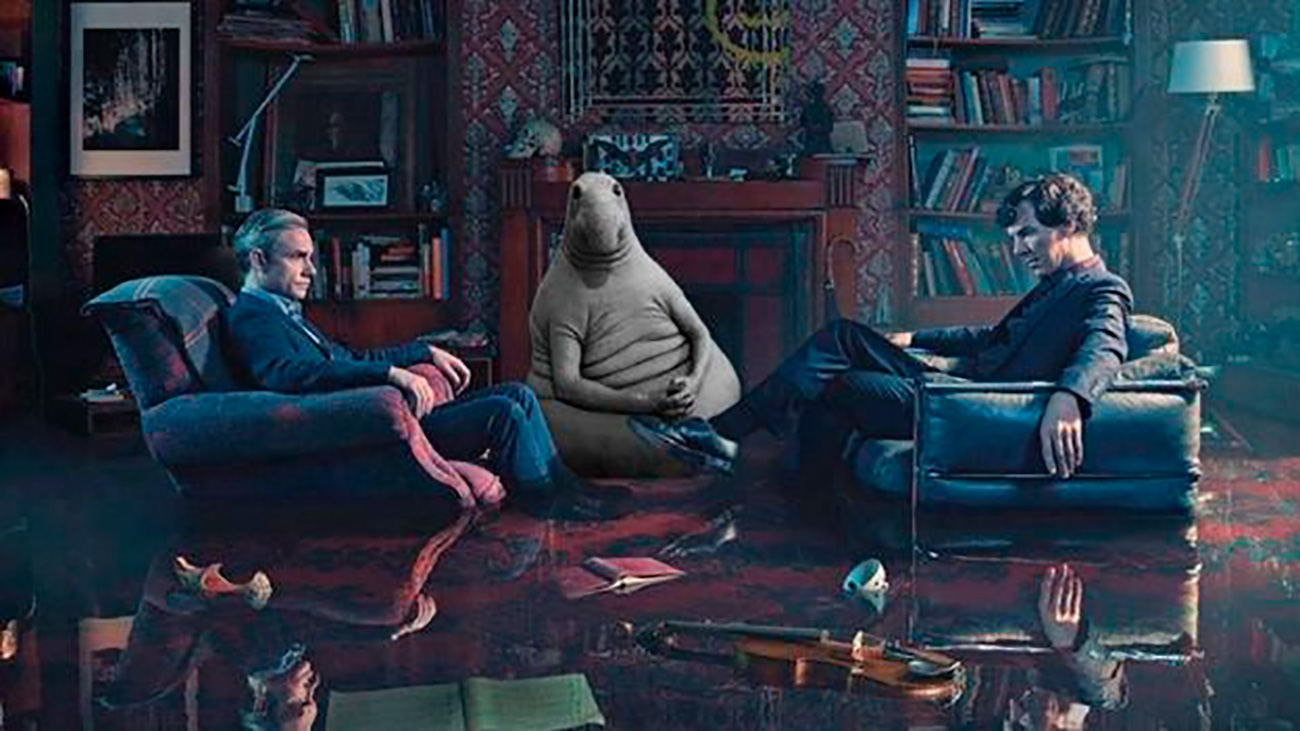 Source: Public domain
Scene from the BBC series "Sherlock"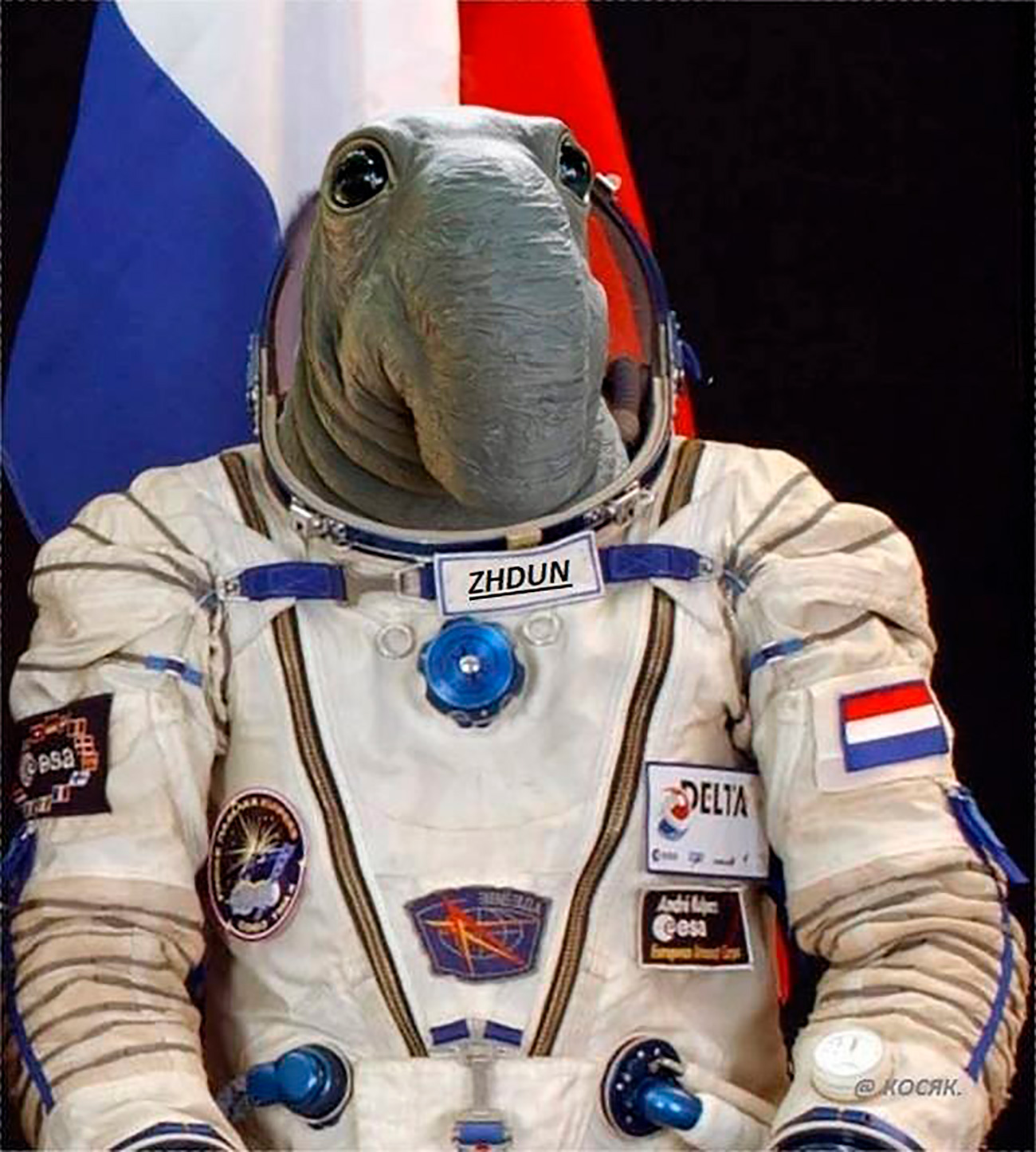 Source: Public domain
To boldly go..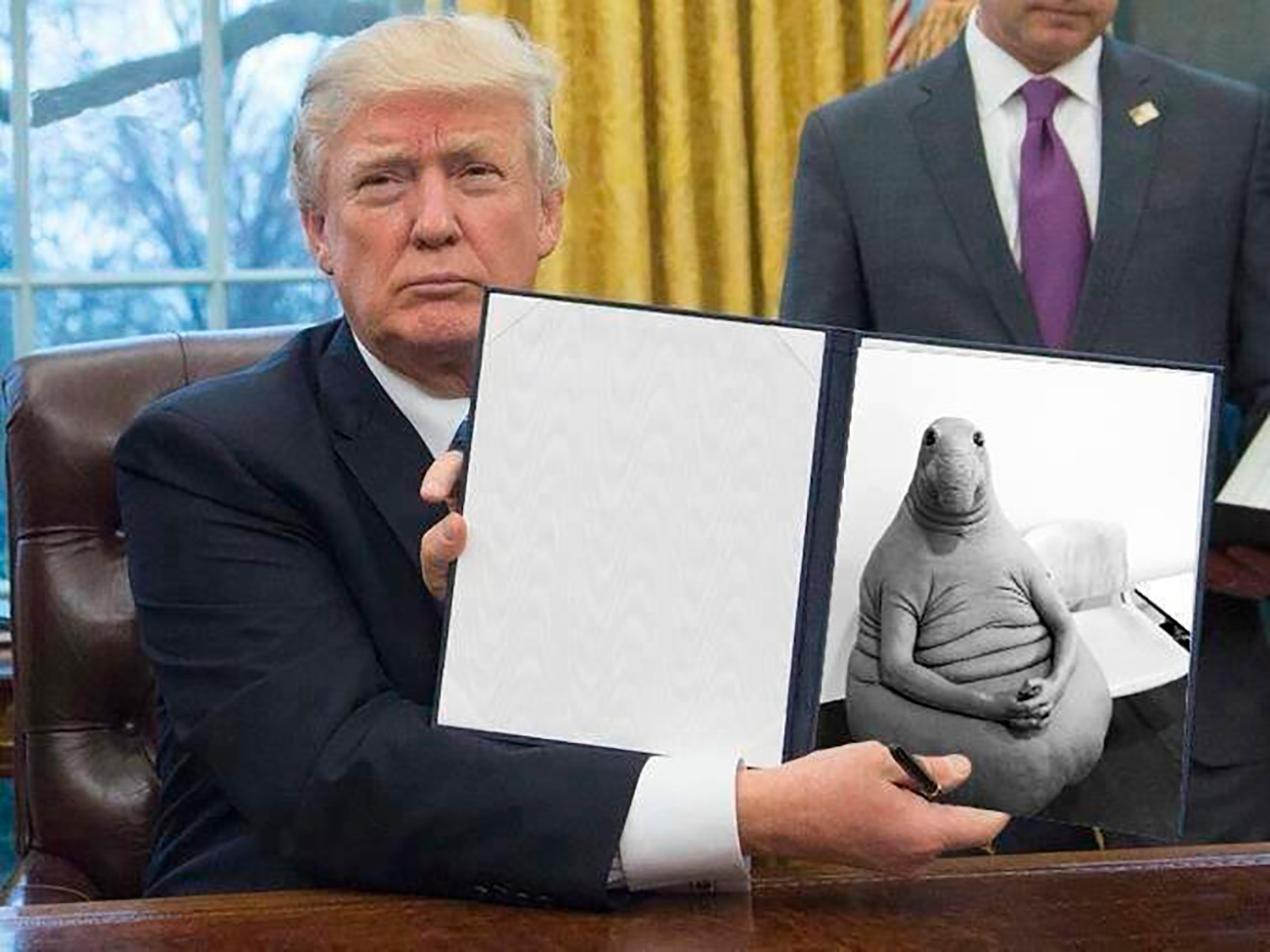 Source: Public domain
Waiting for Trump's executive orders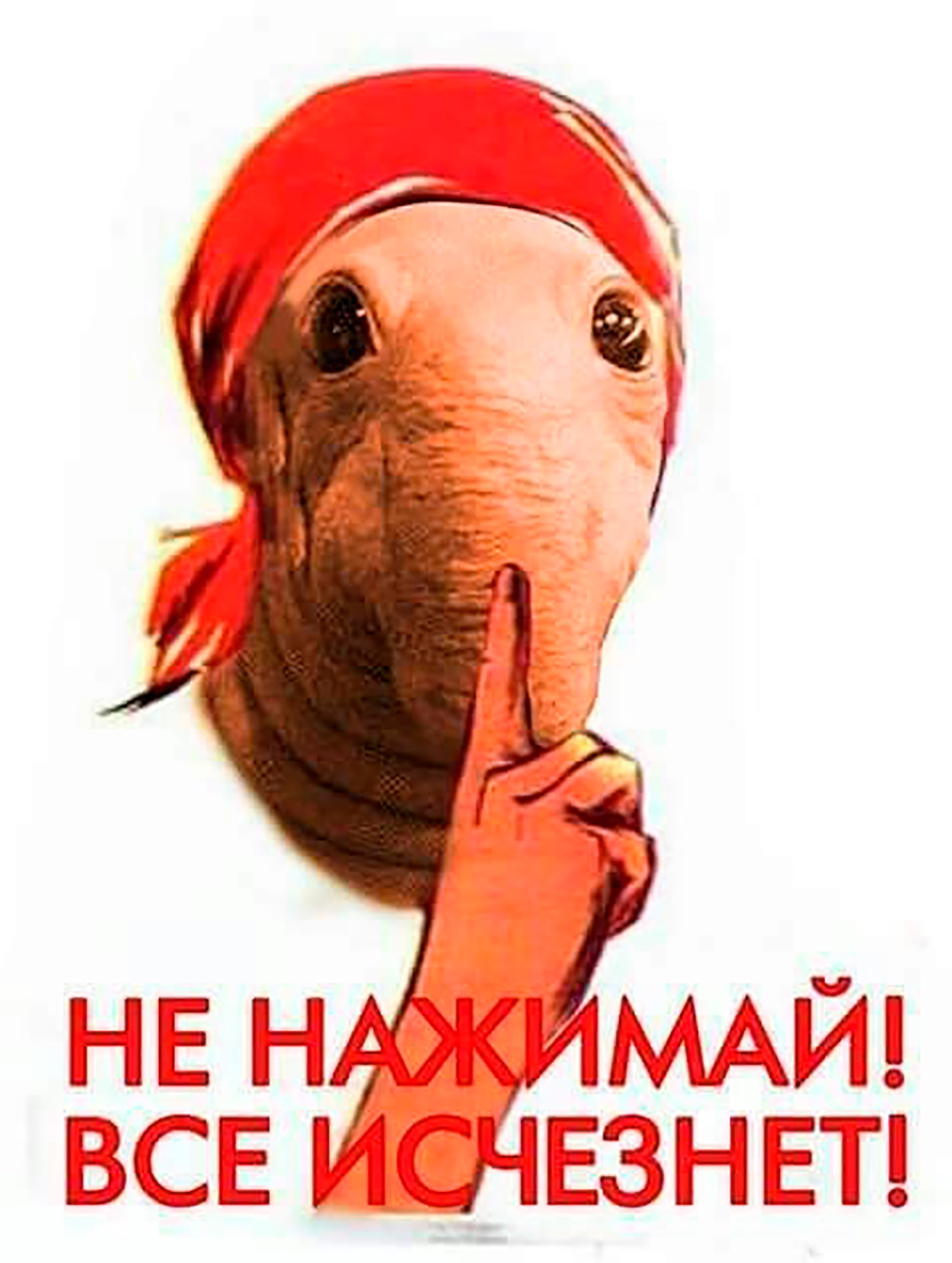 Source: Public domain
Appearing in the Soviet propaganda poster "No chit-chat!" in the place of the collective farm worker. This poster was made in 1941, when the border areas of the Soviet Union were teeming with spies and saboteurs. In the updated version, however, Zhdun urges caution among computer users: "No clicking. Everything will disappear!"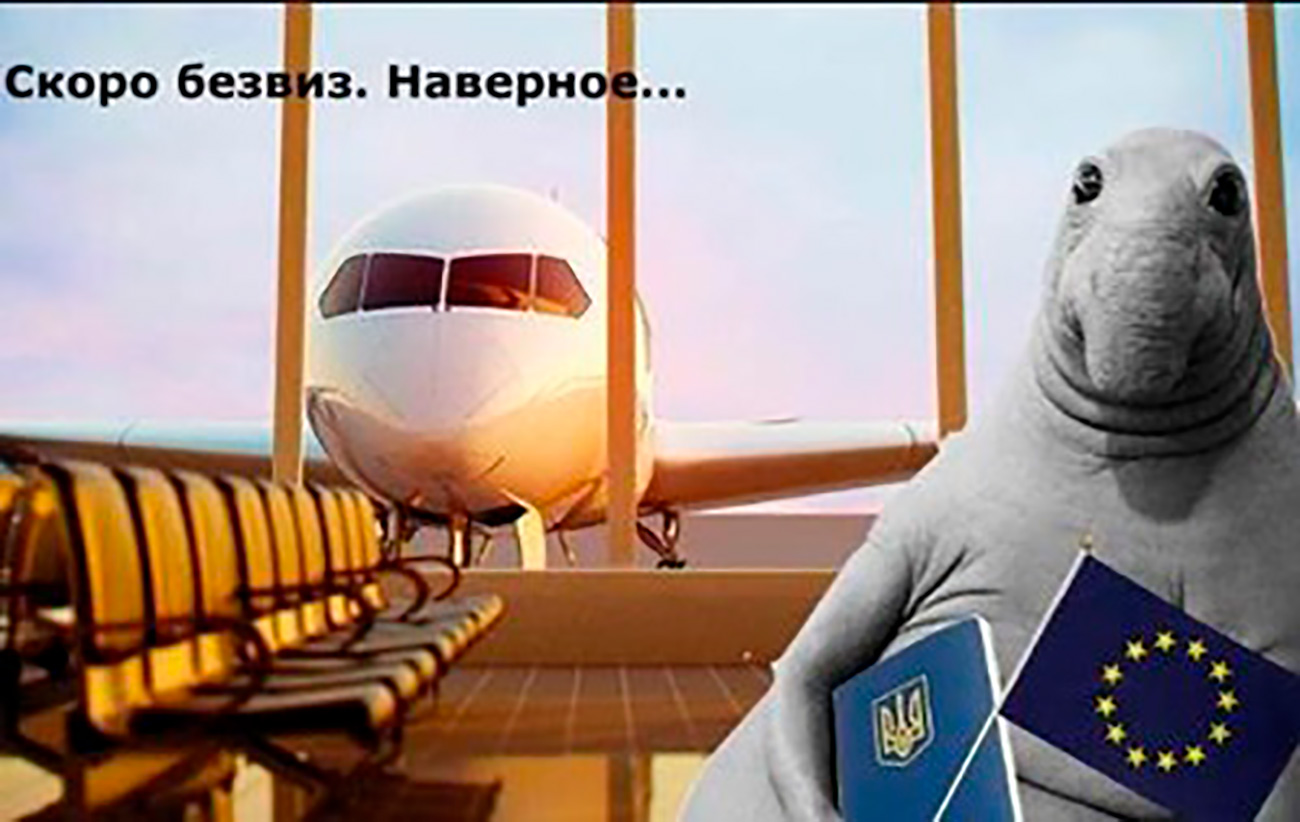 Source: Public domain
"No more visas soon?" ponders Zhdun with a Ukrainian passport and an EU flag at the airport.
Zhdun was even there to support President Vladimir Putin when in August 2016 live on air he had to wait all of one-and-a-half minutes for Turkish leader Recep Tayyip Erdogan. This meeting was the first since the temperature drop between the two countries.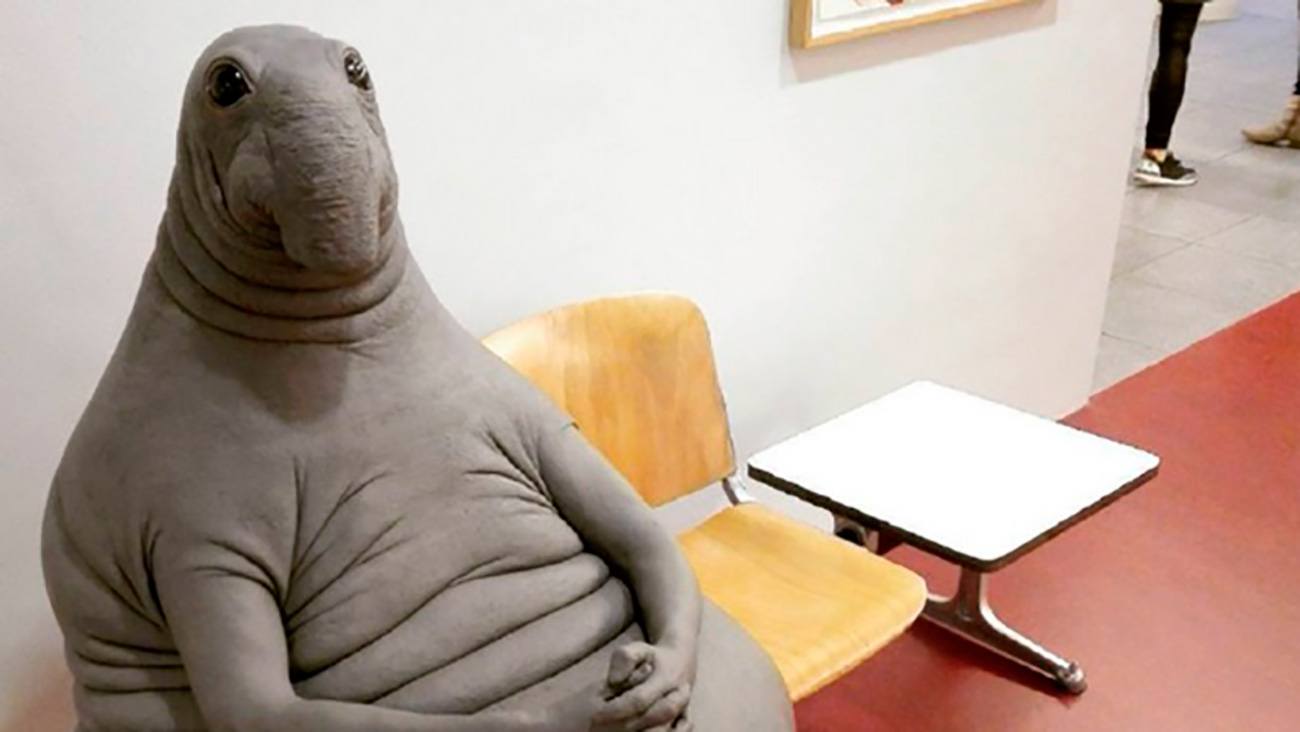 Source: Public domain
If using any of Russia Beyond's content, partly or in full, always provide an active hyperlink to the original material.