Concealing the pain: Russian tattoo artist helps women to erase the past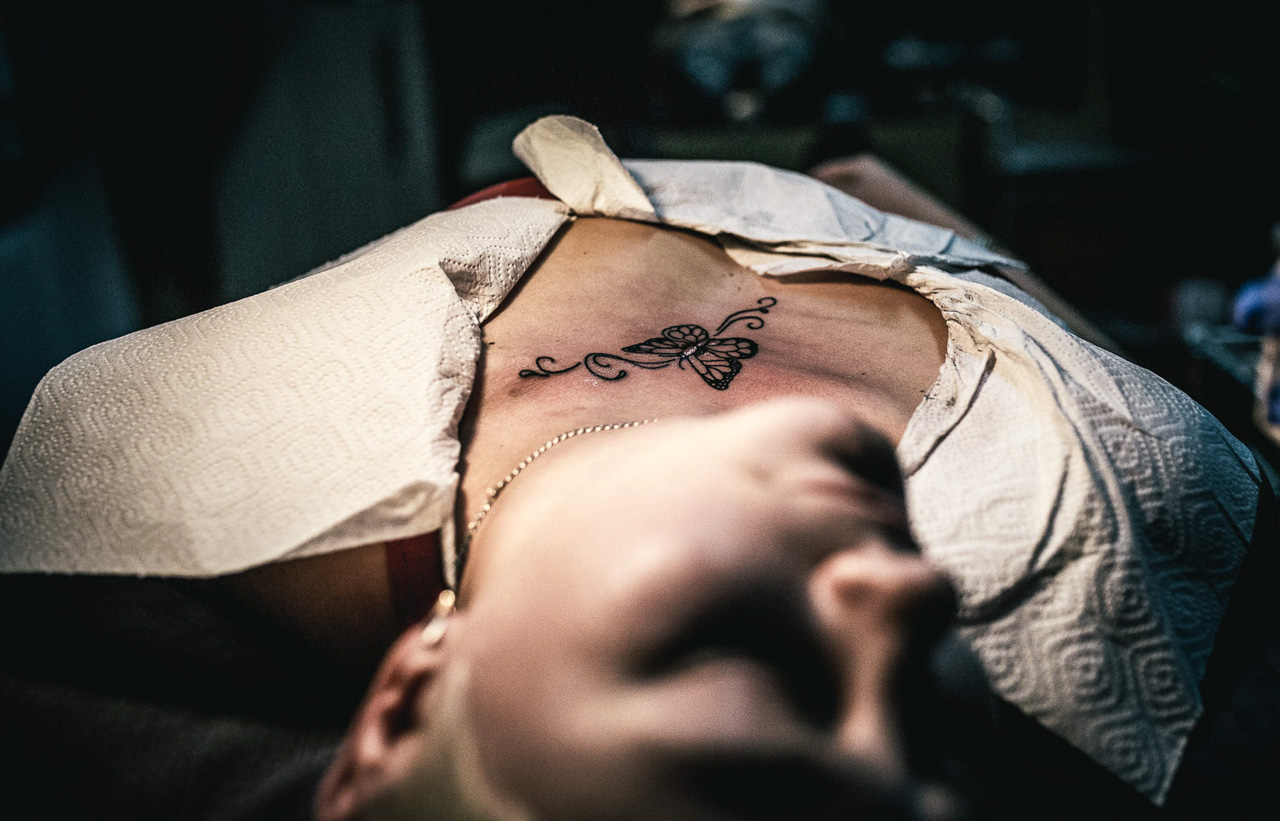 Yevgeniya Zakhar from Ufa (Bashkiria, 720 miles east of Moscow) charges nothing for her hours-long work. Her clients receive more than just a beautiful body tattoo. Rising from her couch, they are full of hope for a new life and happiness.
I've been in the tattoo business for 10 years. I used to draw a lot, and then started tattooing. It's a fun and happening job being a tattoo master. There's always people milling around the studio, grateful clients drop by for evening dos. Life's for the living, I guess. But one day I stumbled across an article about Flavia Carvallo, a Brazilian tattoo artist who helps victims of domestic violence cover up their scars, and thought to myself, why not give it a go?
In my cheery little world, it didn't even occur to me that so many women suffer from domestic violence. I've already seen about 100 clients. The main reason they come is to open up on the couch, tell their story and then forget about it forever. I heard so many stories it's time to write a book. I try to be their friend and it seems to work. Many bring me thank-you candies. They tell me that two hours of pain with me helps them forget years of torment.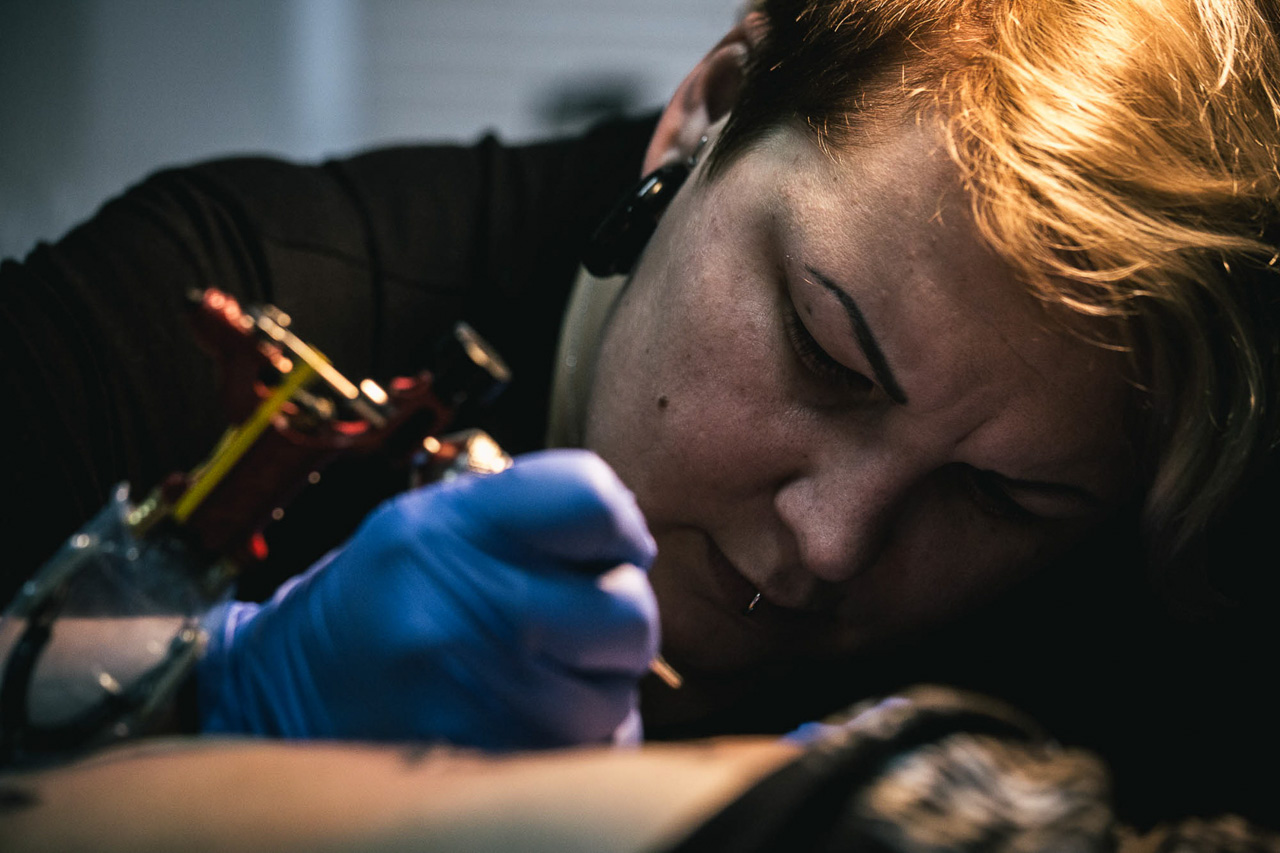 Vadim Braydov
I've had letters from all over Bashkiria. Young and old, calm and hysterical, you name it. They're all united by one thing — pain. They all said that can't look at their scars because they're reminded of the day when their beloved man hit them.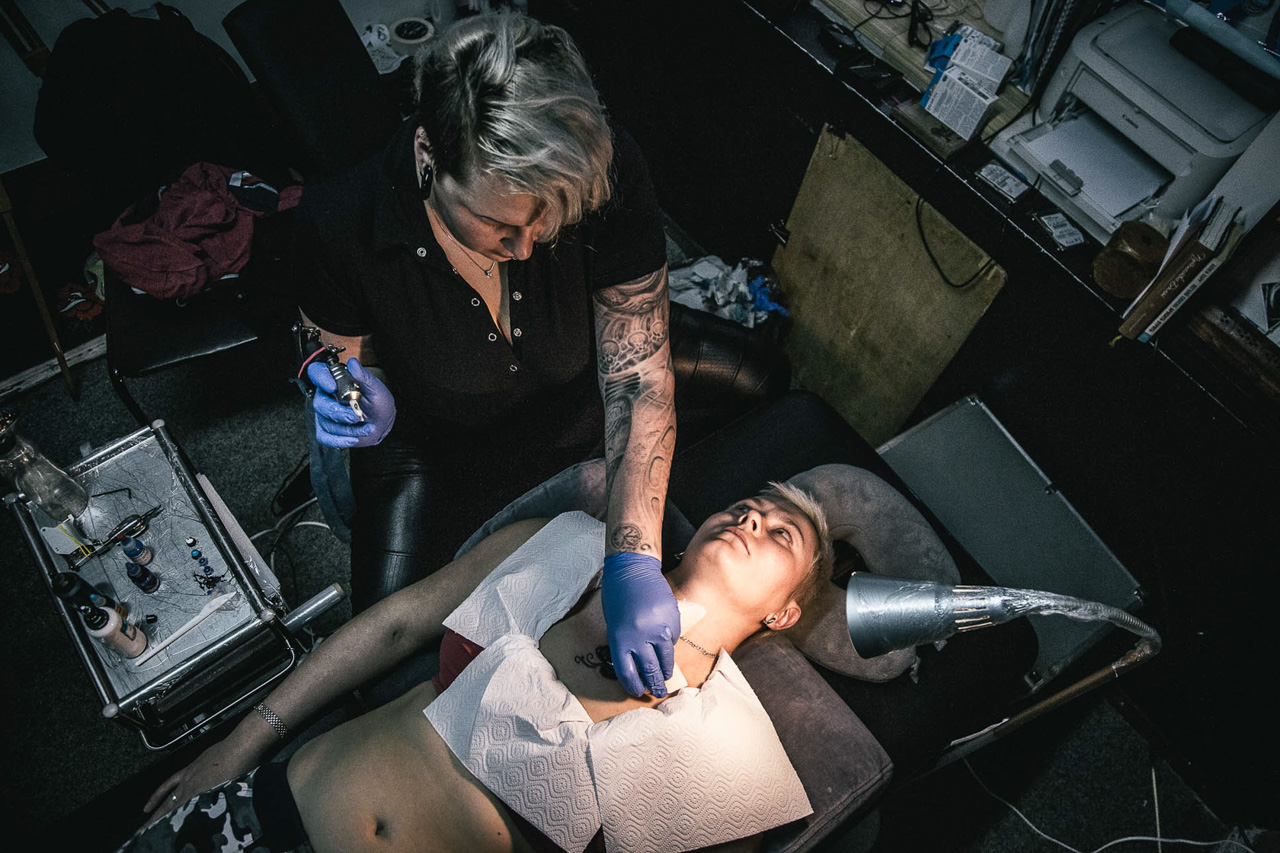 Vadim Braydov
"In 2009 my ex-husband and a mate of his picked me up from work and took me to the woods. To kill me, it turned out. I was pregnant ... I needed treatment for a long time, but in the end the doctors saved both me and my child."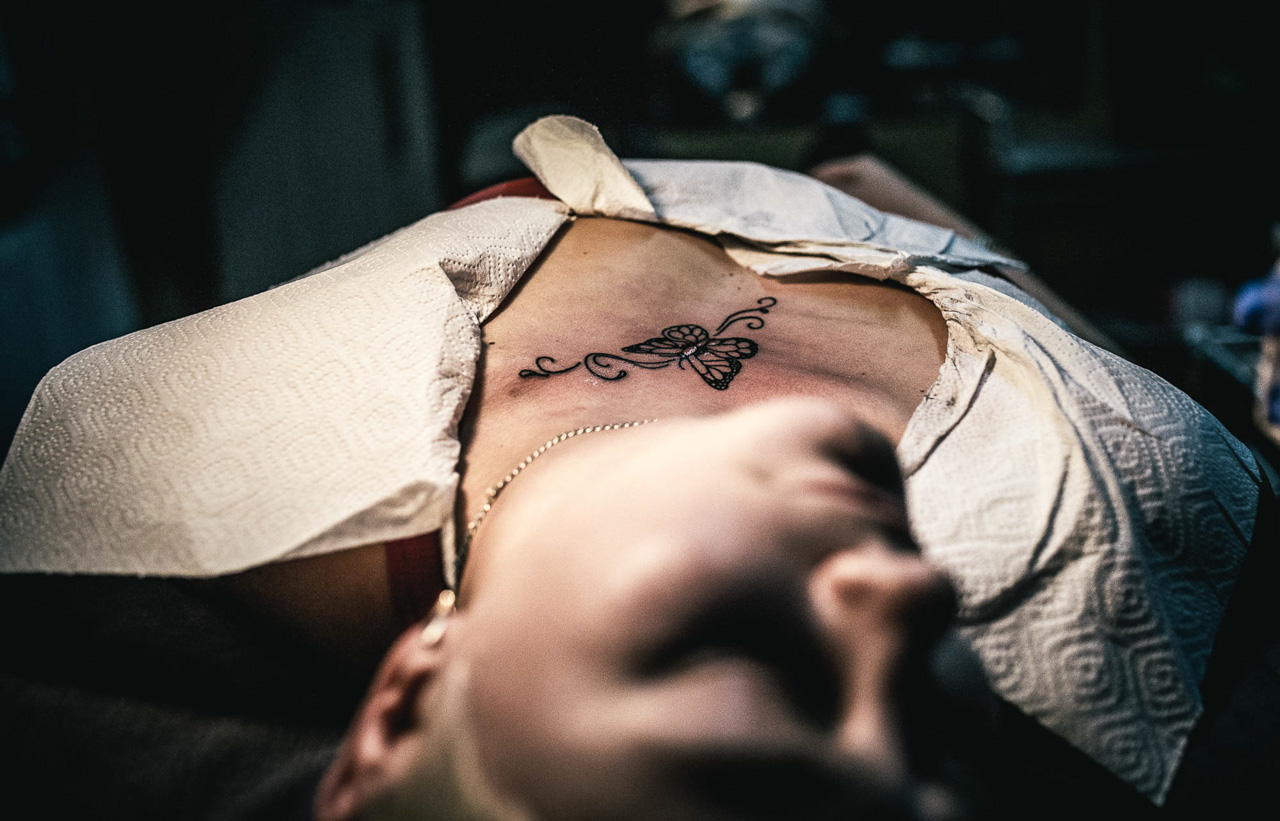 Vadim Braydov
"I spoke to Yevgeniya and decided to have a tattoo of a butterfly. It's a symbol of reincarnation for many people around the world. This morning someone shoved a bouquet of roses through the window grill, without a note. I think it's a good sign."
Viki's ex-husband did jail time for this crime. On release he was killed, allegedly in a drunken brawl.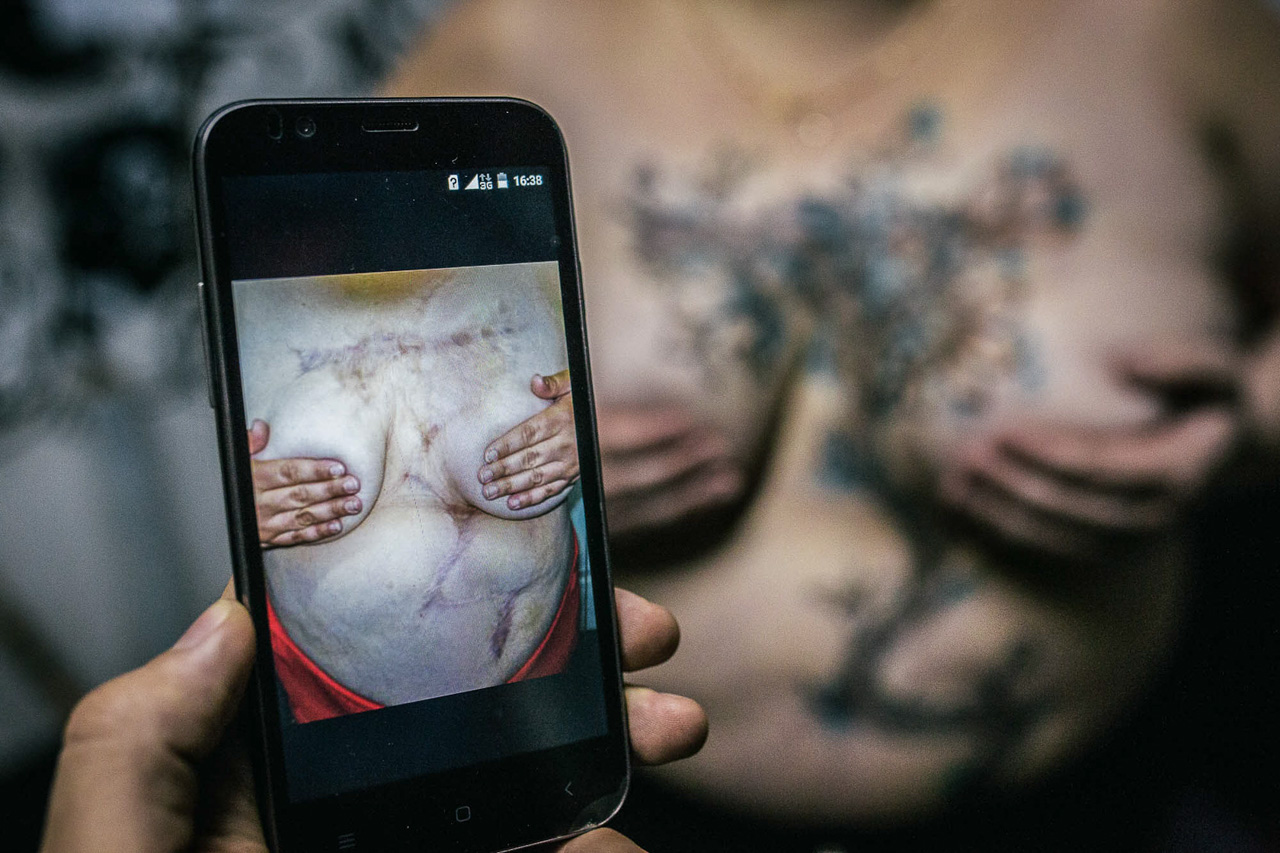 Vadim Braydov
"When I was 14 months old, I was scalded with boiling water — 84% body burns and a month in a coma. I can't have children. In the 1990s I opted for plastic surgery to hide the scarring. This tattoo has changed my life, because now I've got nothing to be ashamed of. I am who I am."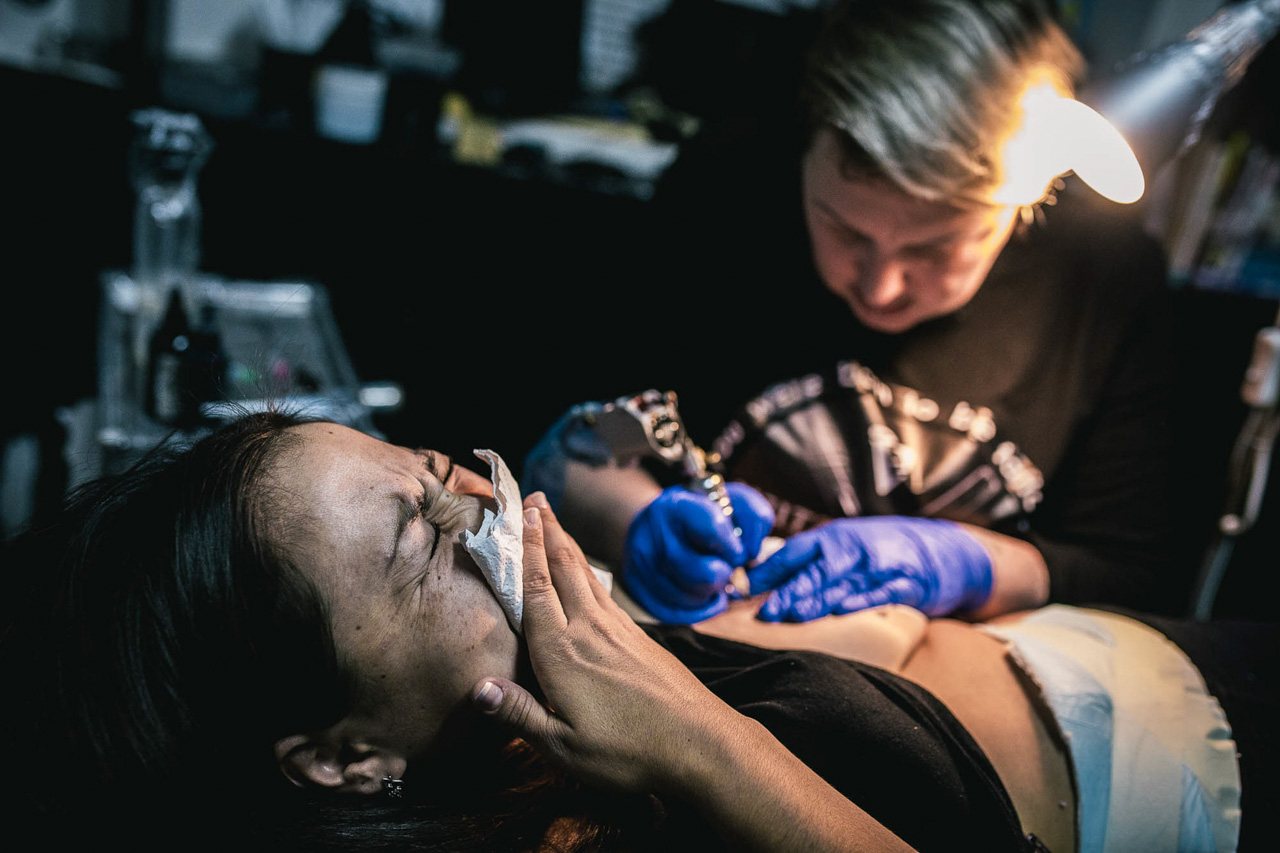 Vadim Braydov
"Seven years ago I met a guy. It was going all right, and we were planning to tie the knot. One day he came home drunk and beat me up. He kicked me in the chest and abdomen. I packed up and went to my mother's, then left Beloretsk for Ufa. A year went by, but the physical injuries hadn't healed: there was still abdominal hematoma and swelling in my chest. I had some operations."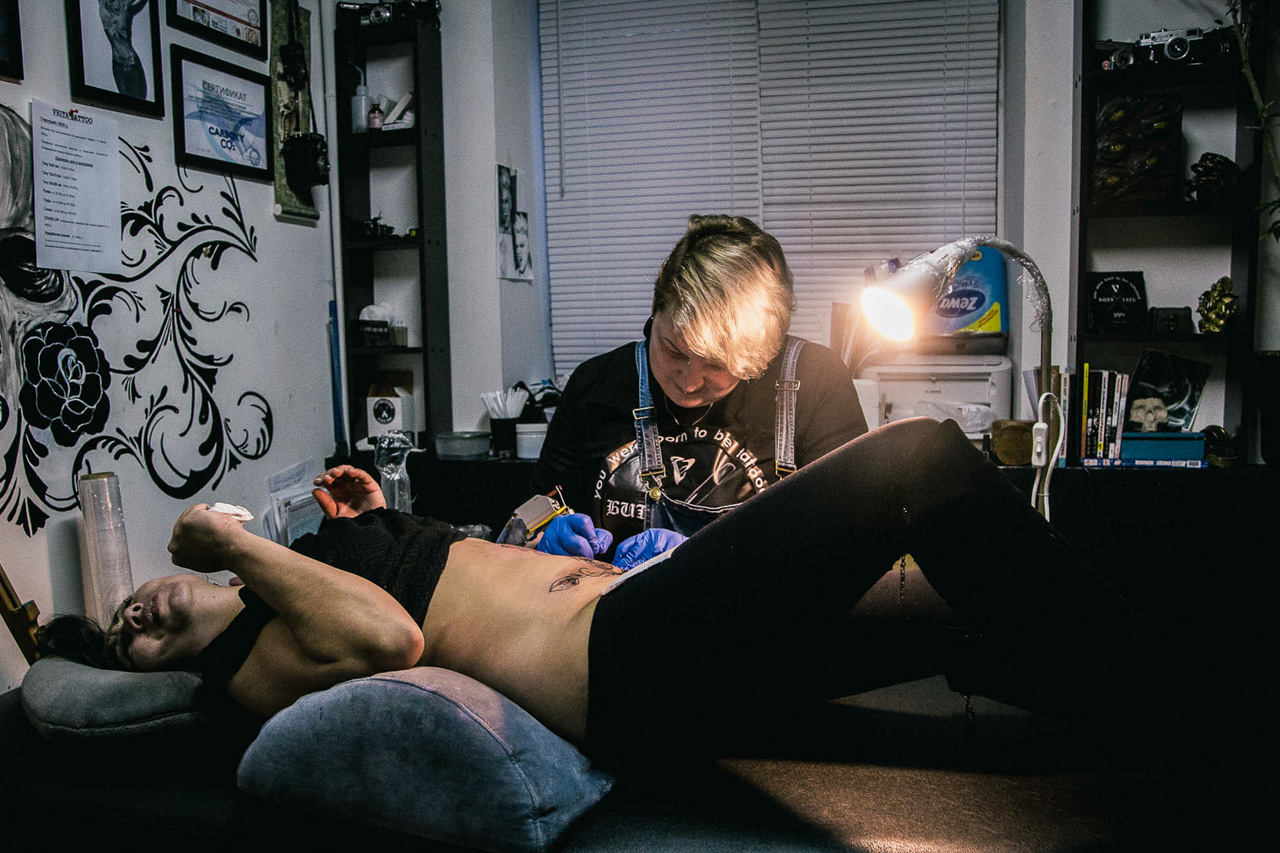 Vadim Braydov
"Now I've got these scars and can't give birth. I can't have relationships with men. I'm very ashamed to undress in front of anyone and ashamed to tell this story. I wanted to cover up all the old memories with tattoos."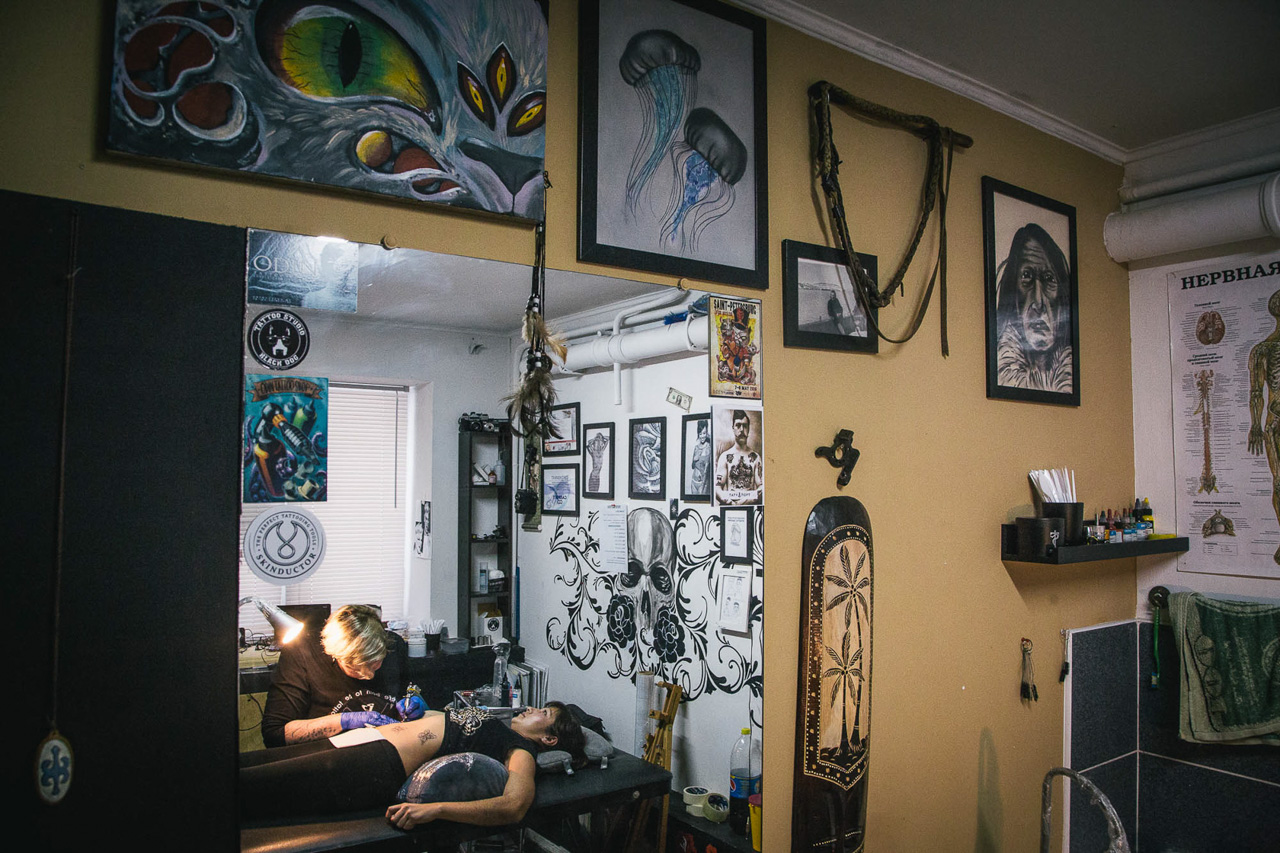 Vadim Braydov
"Two years ago my deranged husband stabbed me with a kitchen knife. The cut was deep and ruptured my liver. There was internal bleeding. I'm grateful to the doctors, but the stitches were crude and the scars were really big."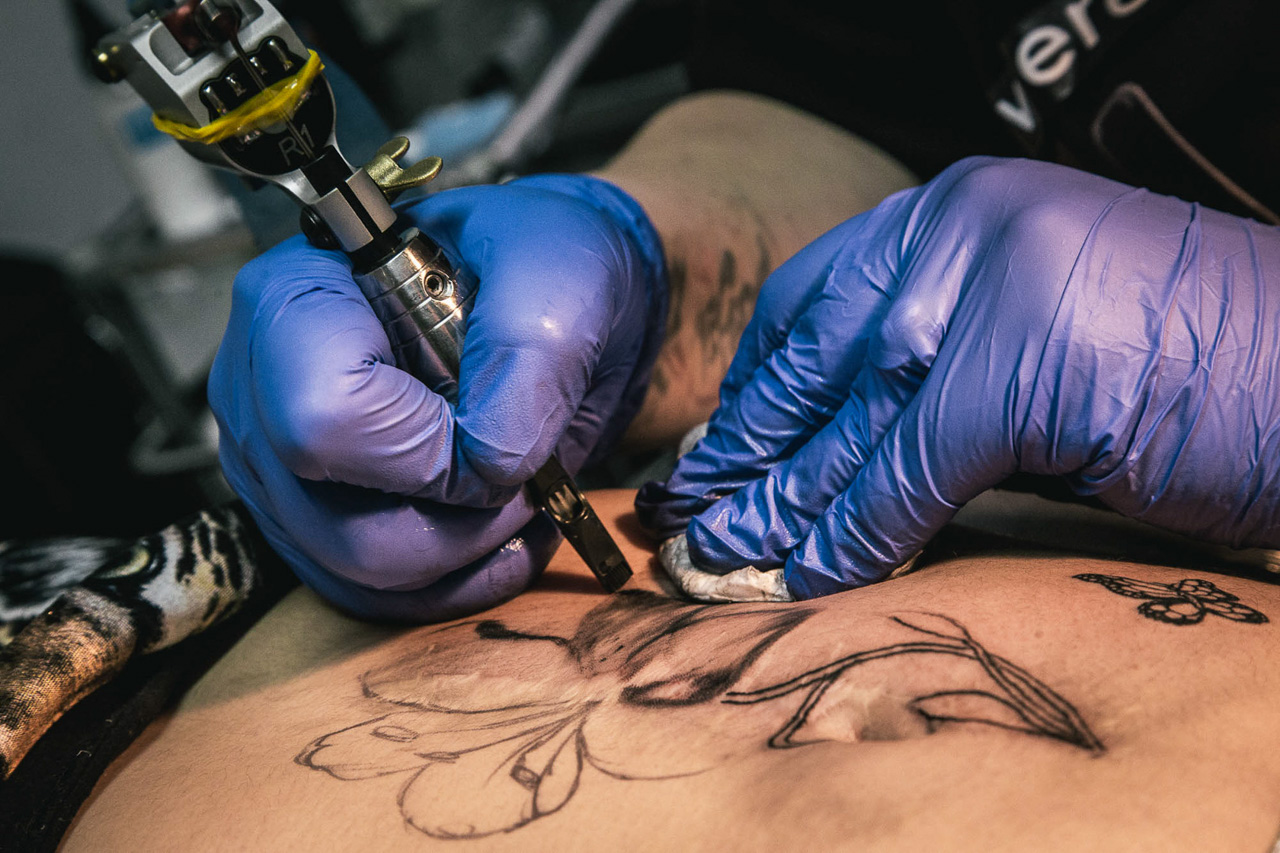 Vadim Braydov
"I didn't press charges against my husband. He asked to come back. I tried to live with him for a while, but couldn't. He never admitted his guilt—said he didn't remember anything and that I must have stabbed myself."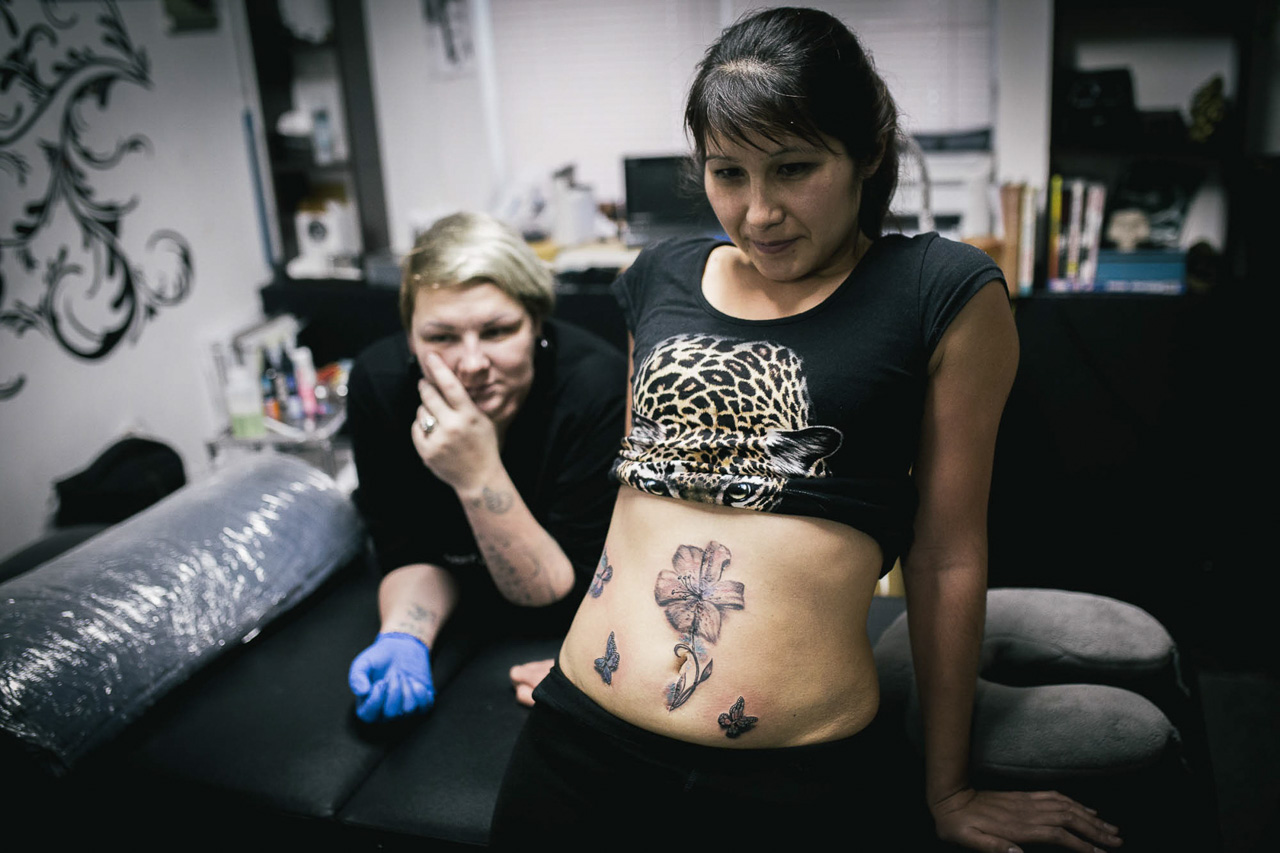 Vadim Braydov
"Hearing that, I regretted not pressing charges, but I think life will pay him back in the end. I'm doing all right now, but these scars won't let me forget that awful day. That's why I decided to get a tattoo."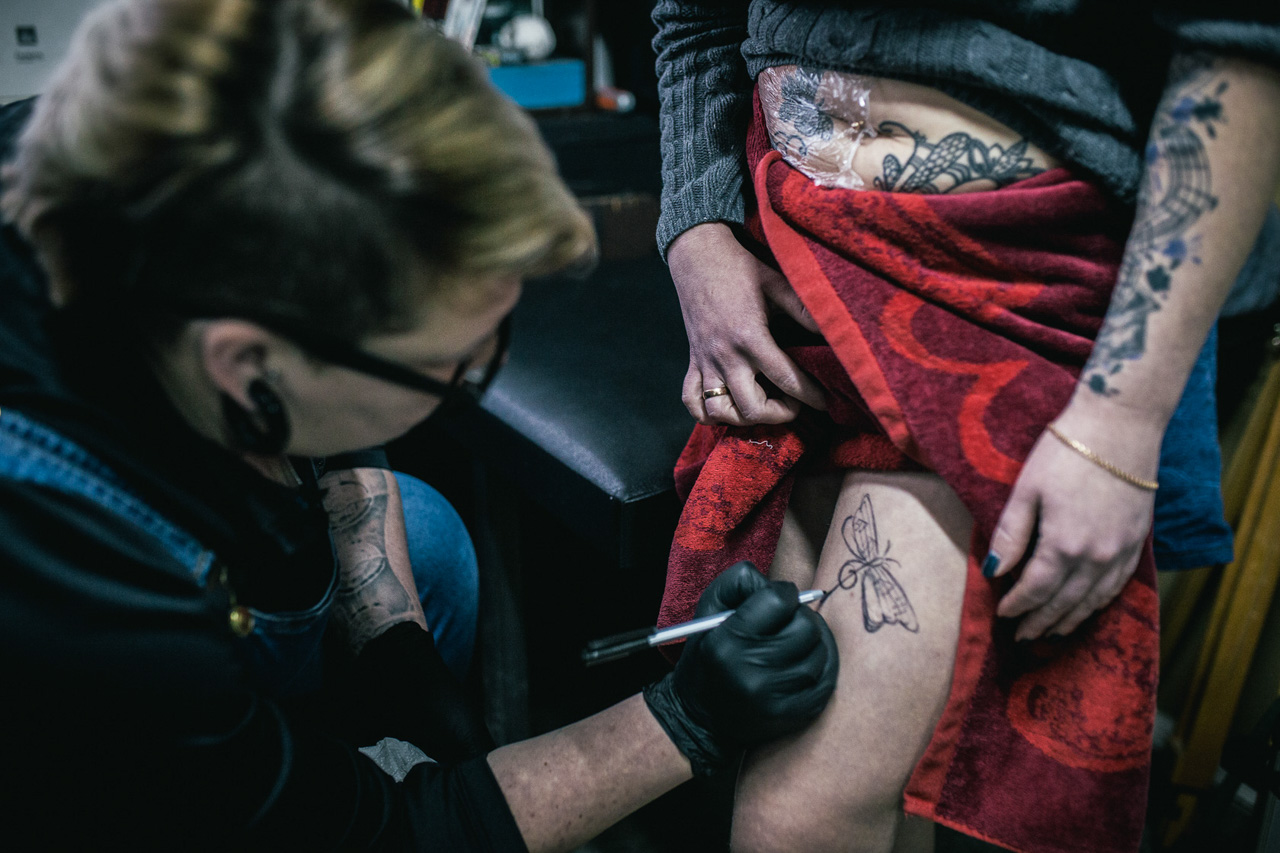 Vadim Braydov
Life with her man was never easy for Nadezhda, but one day he crossed the line. He grabbed her, pinned her to the bed and started stubbing a cigarette on her. Then he cut her arms with a utility knife. She had five sessions to get rid of the scars. A few are still left.
Vadim Braydov
Although each tattoo costs about 2-4 thousand rubles, I can't take money from these women. That's the way my parents raised me. Those who have money pay for it. But some clients obviously can't afford it. I've got lots more bookings, about another 200. Domestic violence is like war, unfortunately. It's never-ending.
If using any of Russia Beyond's content, partly or in full, always provide an active hyperlink to the original material.