Russian Navy vessels could soon see female crew members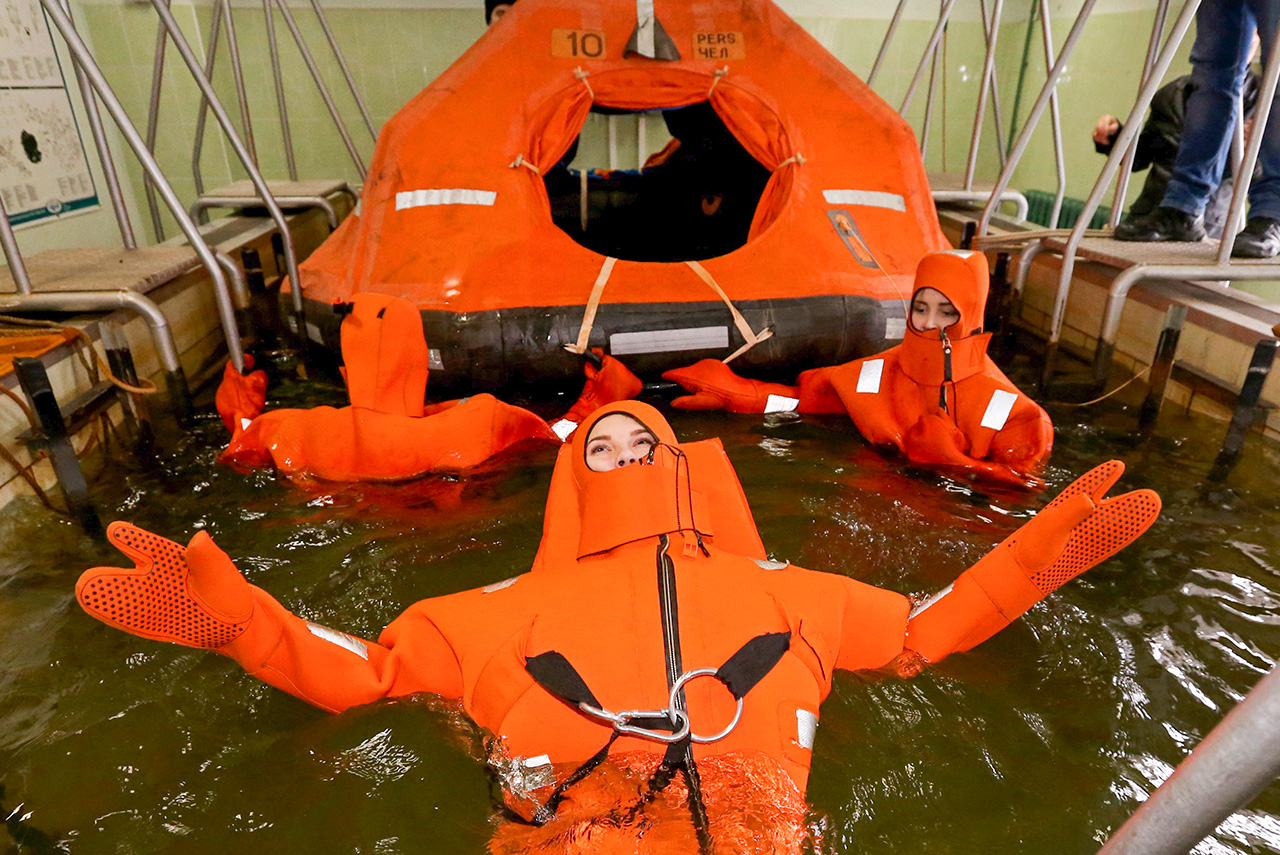 ST PETERSBURG, RUSSIA - MARCH 2, 2017: Female cadets training during a damage control class at the faculty of naval automation control systems, at a cadet residence hall of Kuznetsov Naval Academy. The Academy provides training for cadets to become commanding and engineering officers at the Russian Navy.
Alexander Demianchuk/TASS
In 2015 Russian naval schools began accepting women. Take a look at the training procedure in the RBTH gallery.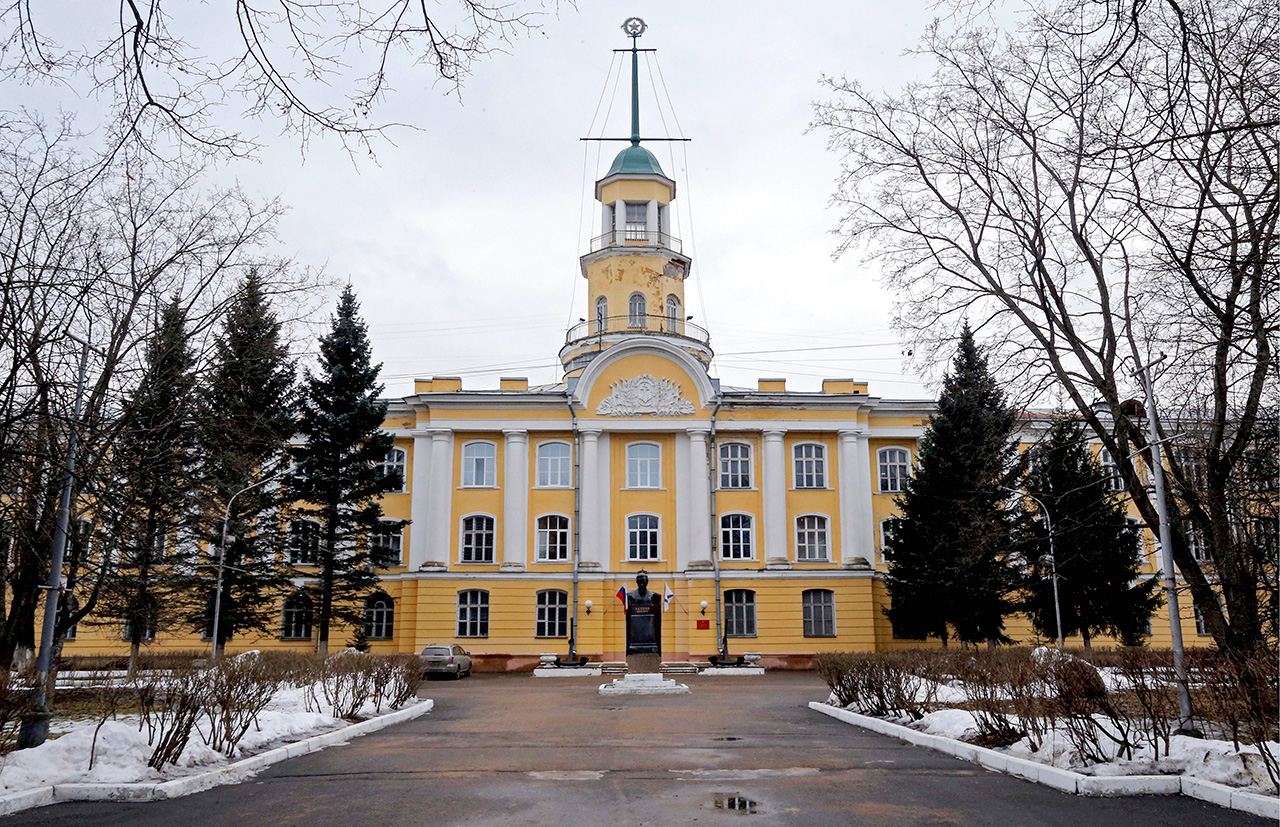 Alexander Demianchuk/TASSThe first year's intake had 15 applicants per place. At present, women are trained only for civilian, not combat roles.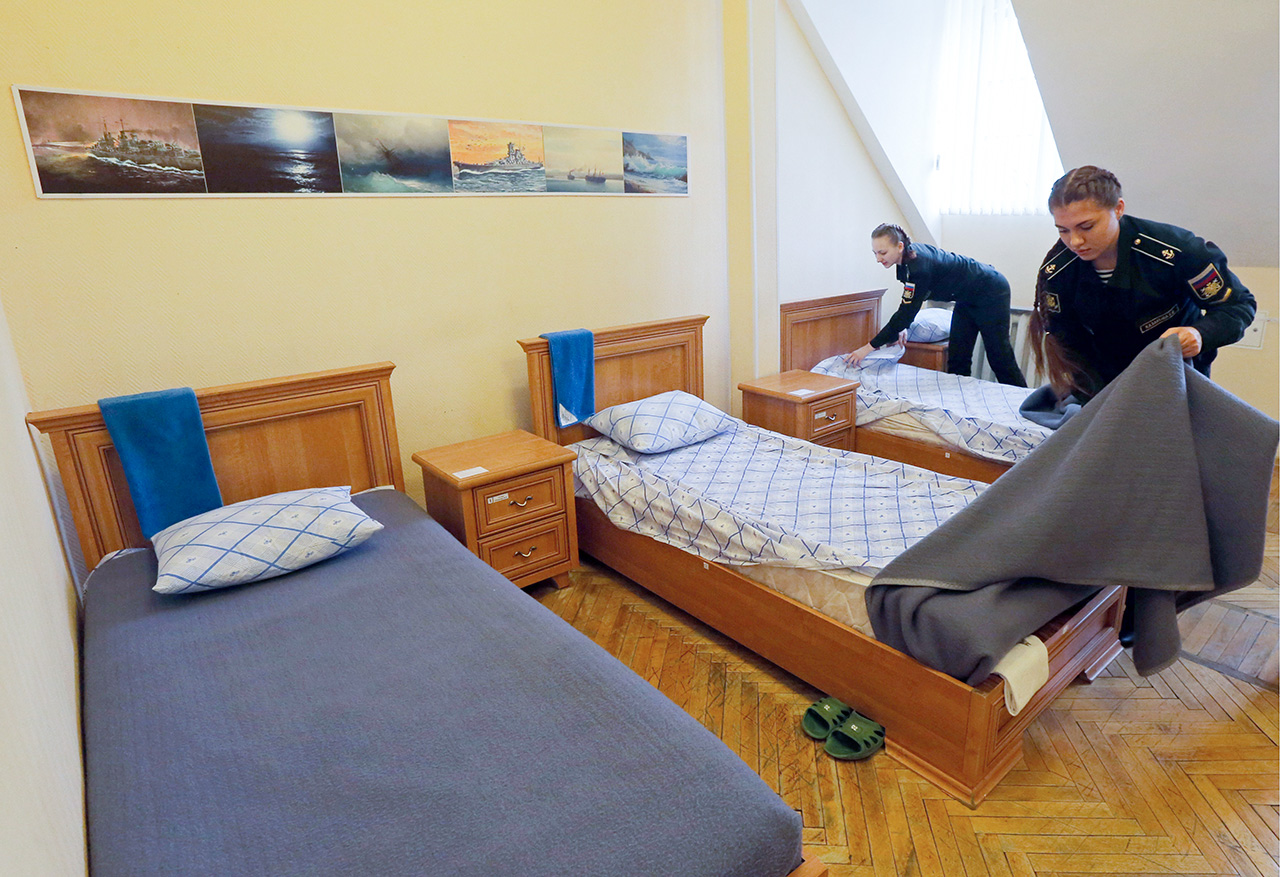 Alexander Demianchuk/TASSThey are trained to work as psychologists, communications specialists and engineers.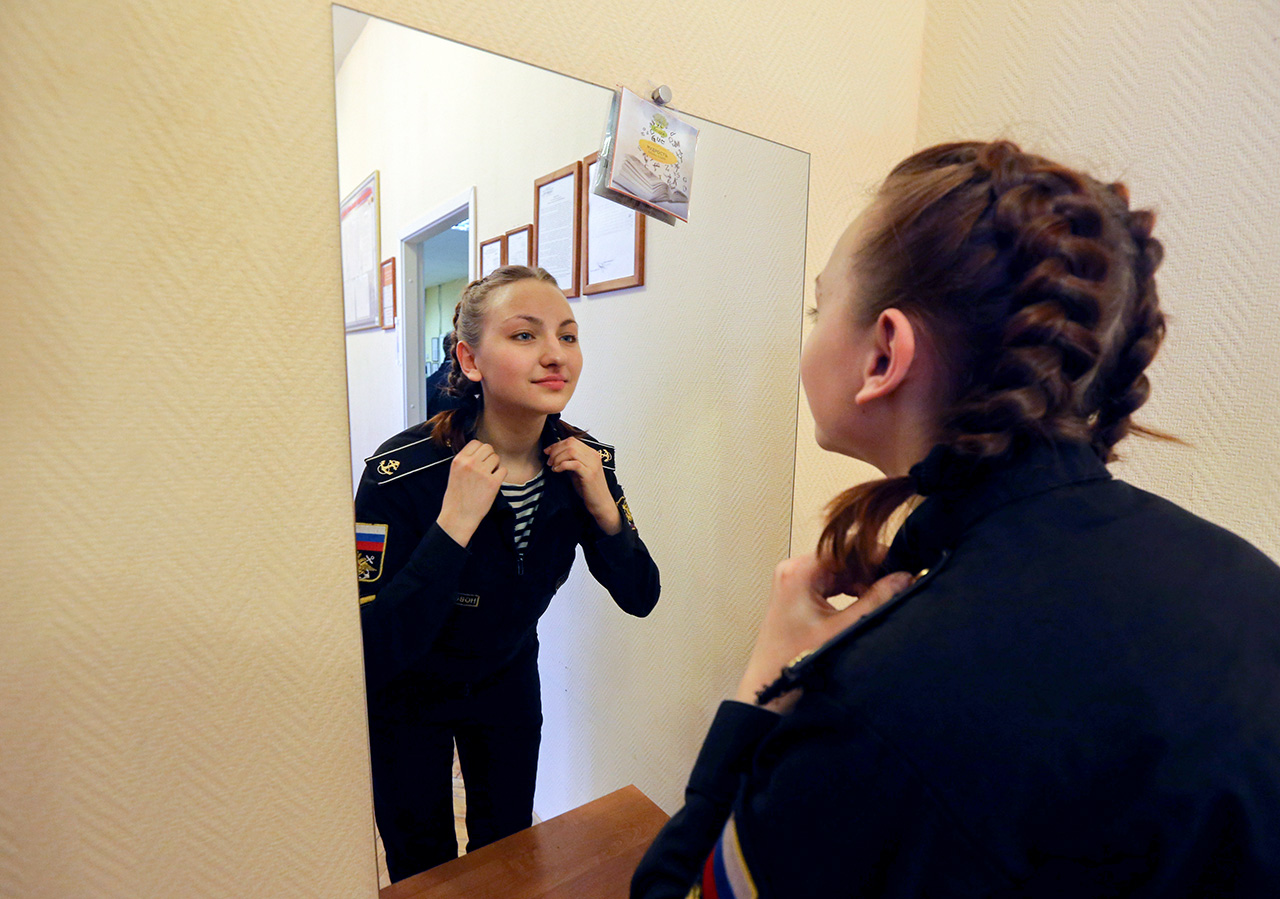 Alexander Demianchuk/TASSNaval schools teach women the basics of working as rescue divers. During training every movement must be practised until it becomes second nature. They are unlikely to face such an extreme situation at HQ or their command post, but still they need to be prepared for all contingencies.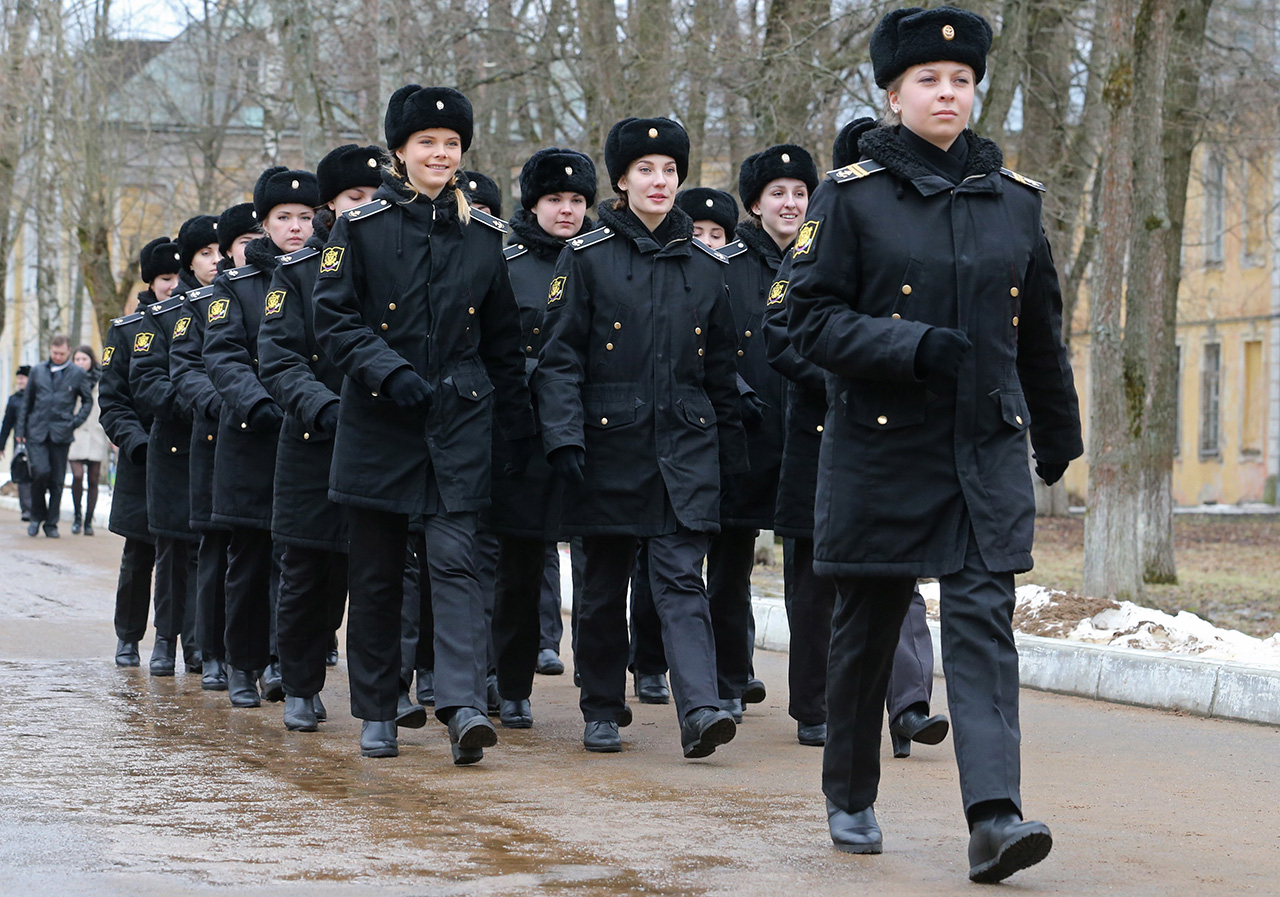 Alexander Demianchuk/TASSWomen follow the same regime as men: rise and shine at 0630, morning training, breakfast and classes.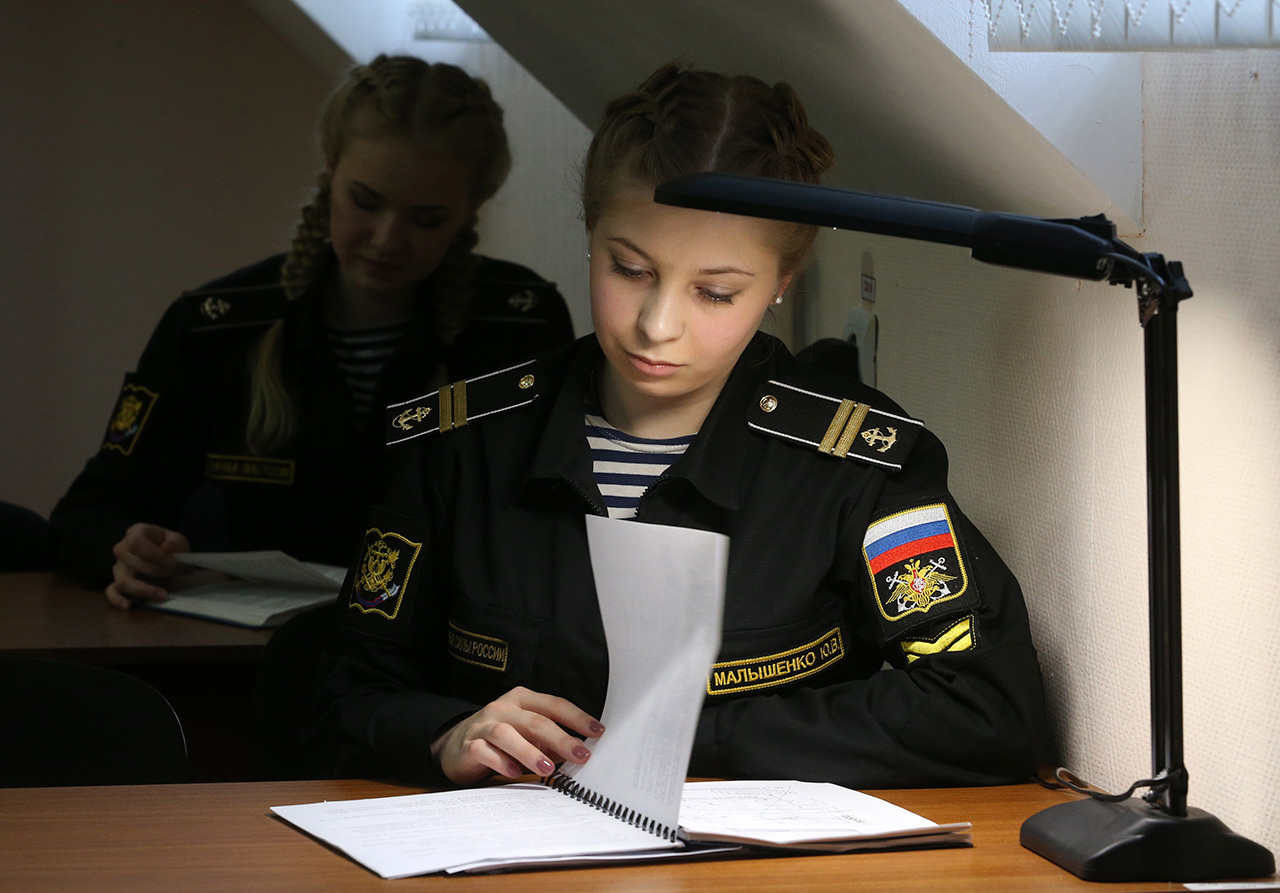 Alexander Demianchuk/TASSThere are other rules, too. Women cannot wear or even keep civilian clothes on the academy premises. Social media is also off limits during training.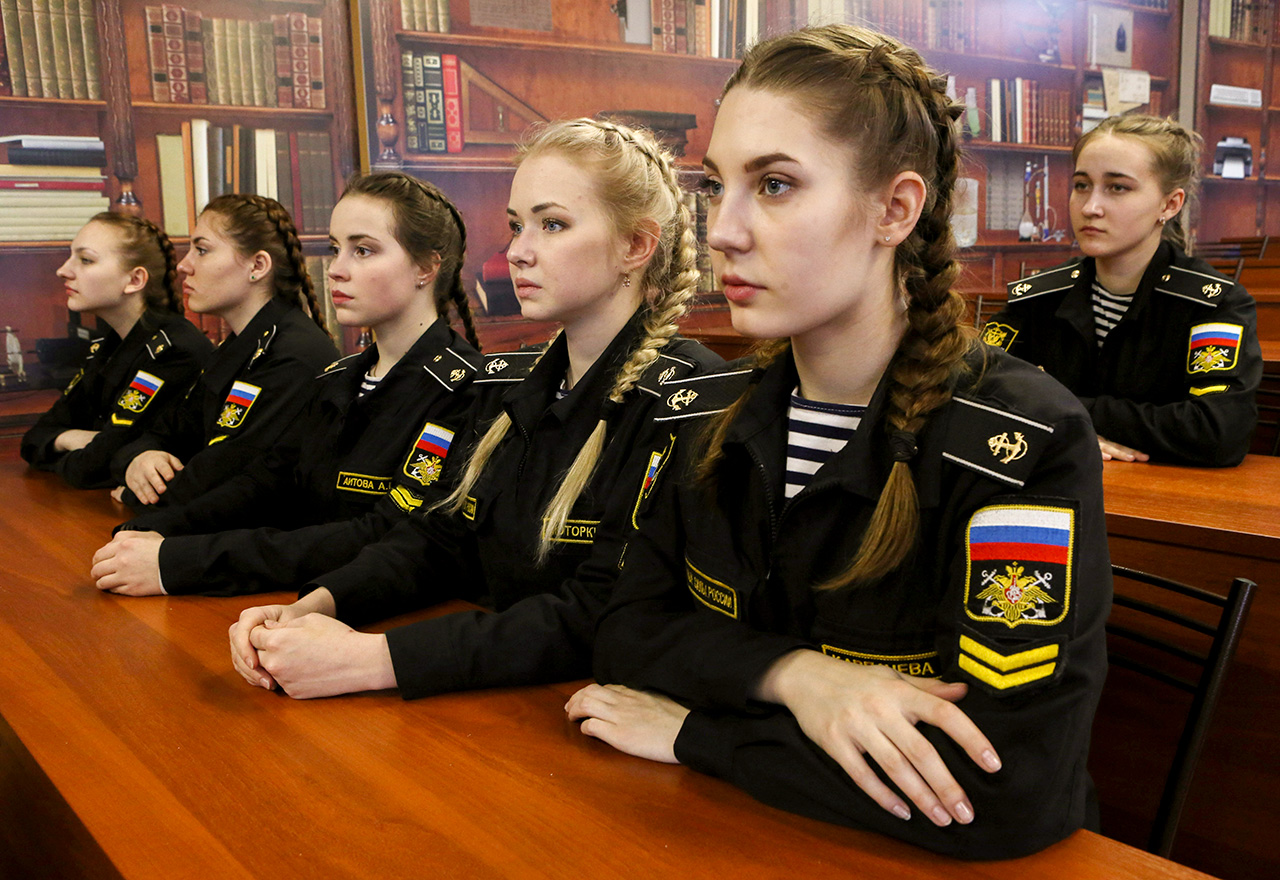 Alexander Demianchuk/TASSThere are hairstyle requirements as well: only pigtails or short hairdos are allowed. The first option is more common.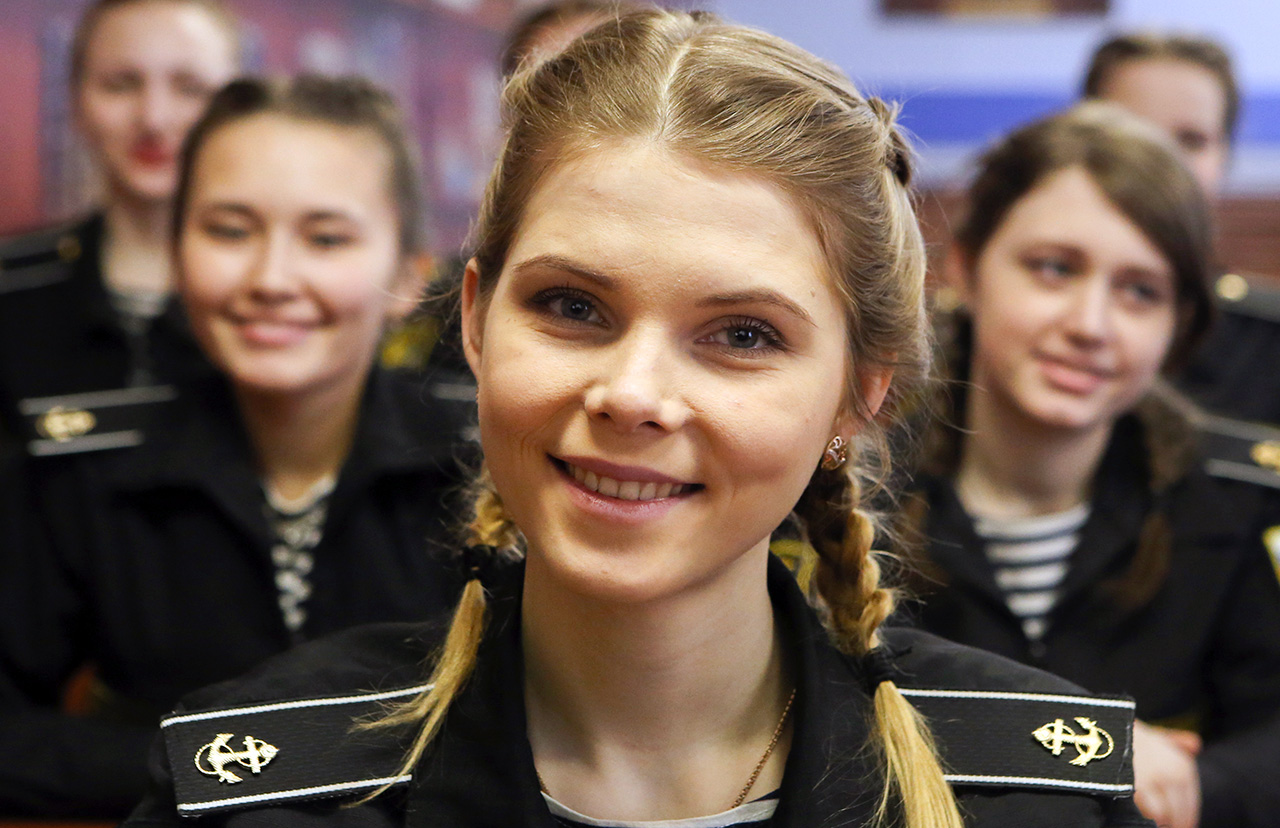 Alexander Demianchuk/TASSFemale cadets often have sports qualifications. As part of the admission process, they must pass a running and swimming test.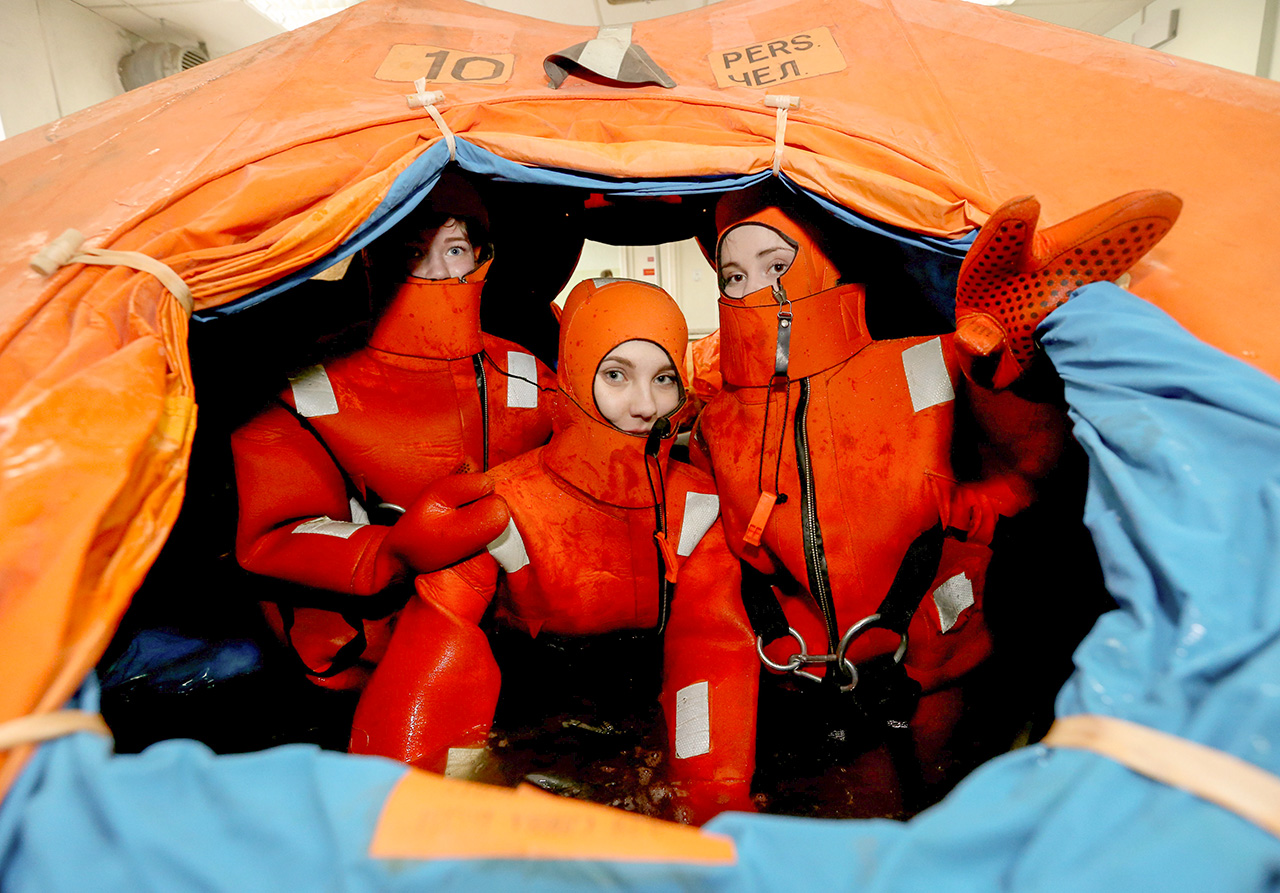 Alexander Demianchuk/TASSWomen choose to serve in the military for many reasons. The most common is because it runs in the family.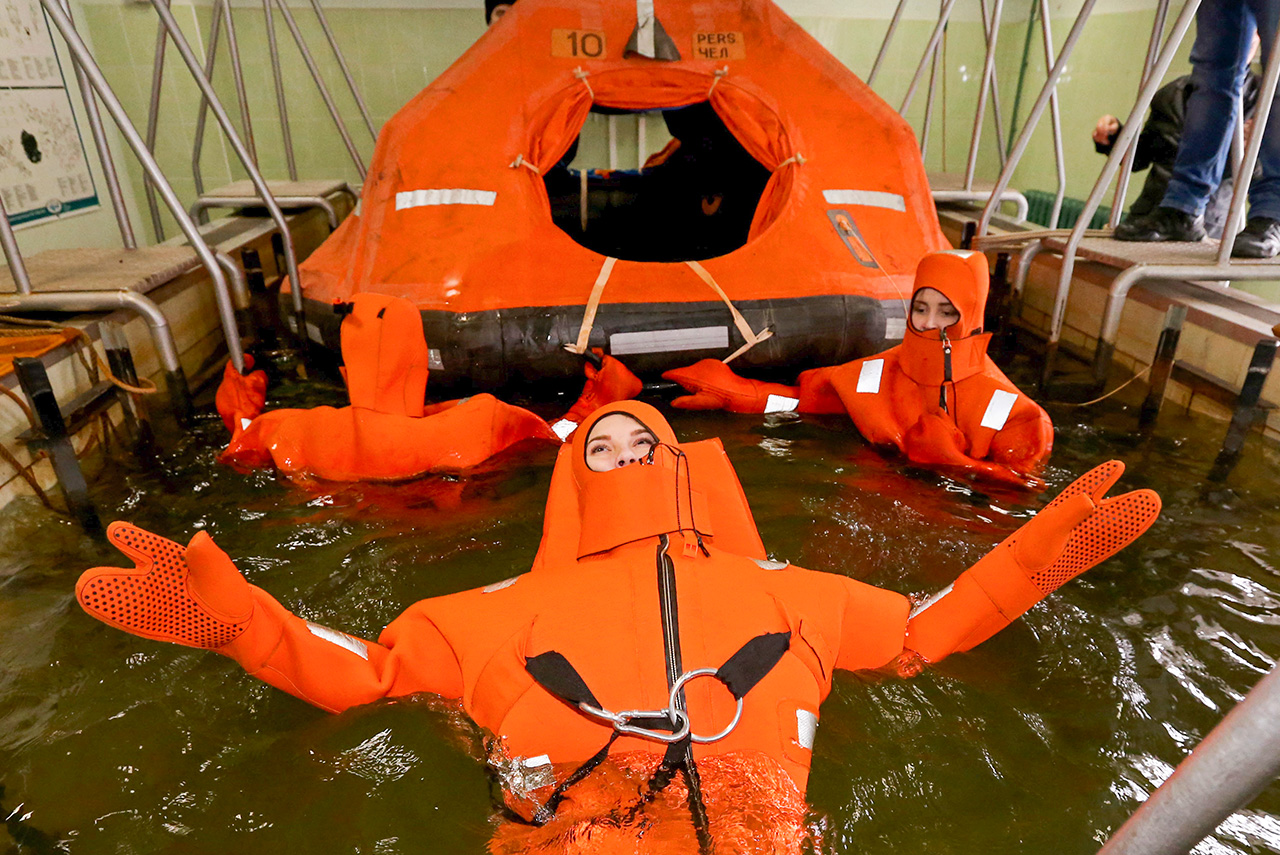 Alexander Demianchuk/TASSSome see stability in military service. After graduation, they receive the rank of lieutenant and a five-year service contract.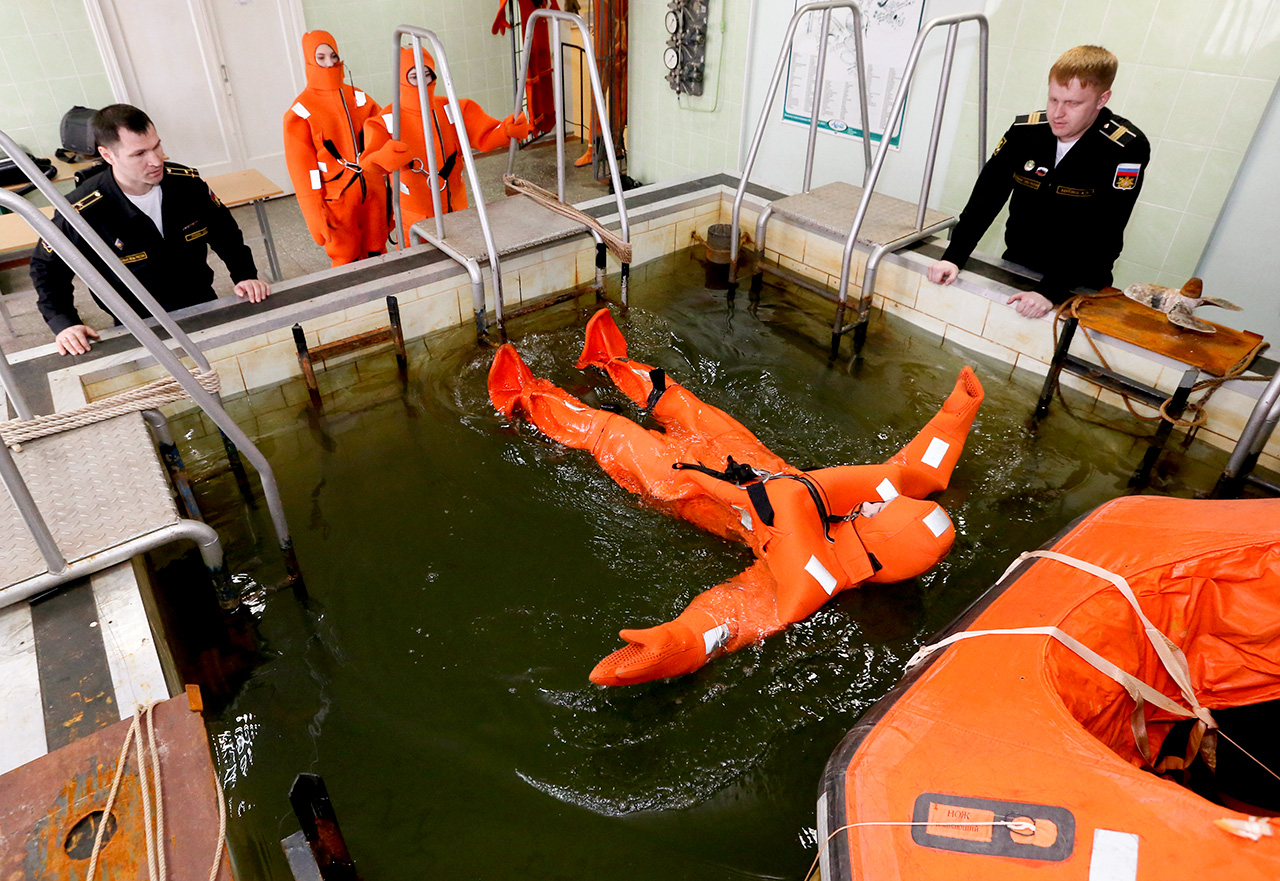 Alexander Demianchuk/TASSBack in 2015 there were about 700 female cadets in military academies across Russia, and the number is growing every year. The cadet corps boasts more than a thousand students.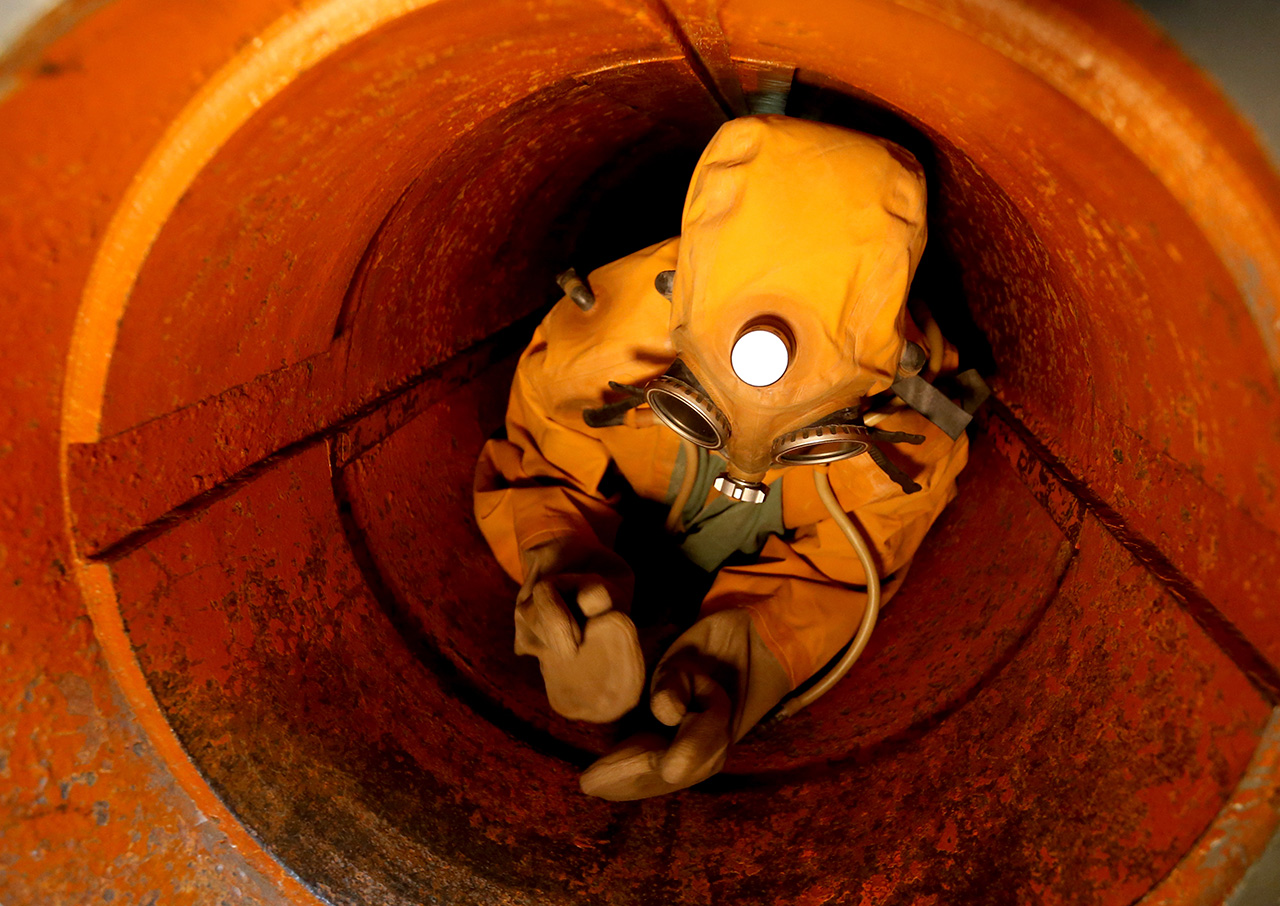 Alexander Demianchuk/TASSMany female grads of military school remain in the army. They work according to their specialty or a related one.
Alexander Demianchuk/TASSIn some areas, such as communications, women will be able to serve on board Russian Navy vessels starting 2018. Everything will be done by that time to cater for their needs, including separate cabins and compartments for female personnel.
If using any of Russia Beyond's content, partly or in full, always provide an active hyperlink to the original material.