How to cure 'mototoxicosis'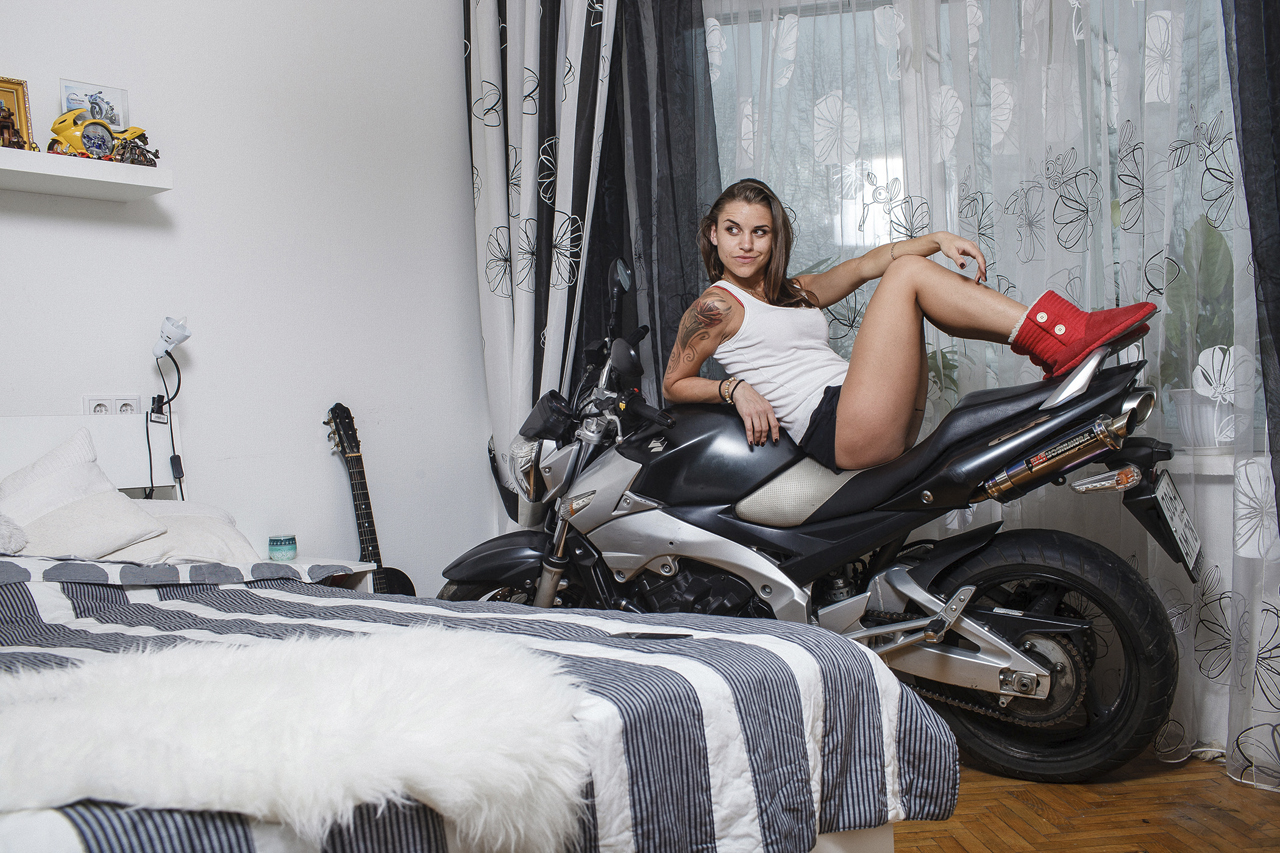 "Mototoxicosis" is a disease that affects Russian bikers. It is caused by the harmful effects of snow, ice and low temperatures, but above all the inability to ride a motorcycle. If you or someone you know suffers from this ailment, read on.
Winter in Russia is making way for the long-anticipated motor season (traditionally mid-April to early October). For Russian bikers suffering from "mototoxicosis," no amount of snowboarding, skiing or skating can compensate for the lack of adrenaline in their bloodstream.
But many Russian bikers prefer not to part company with their other half in winter. They might not be able to ride it, but they can still admire it.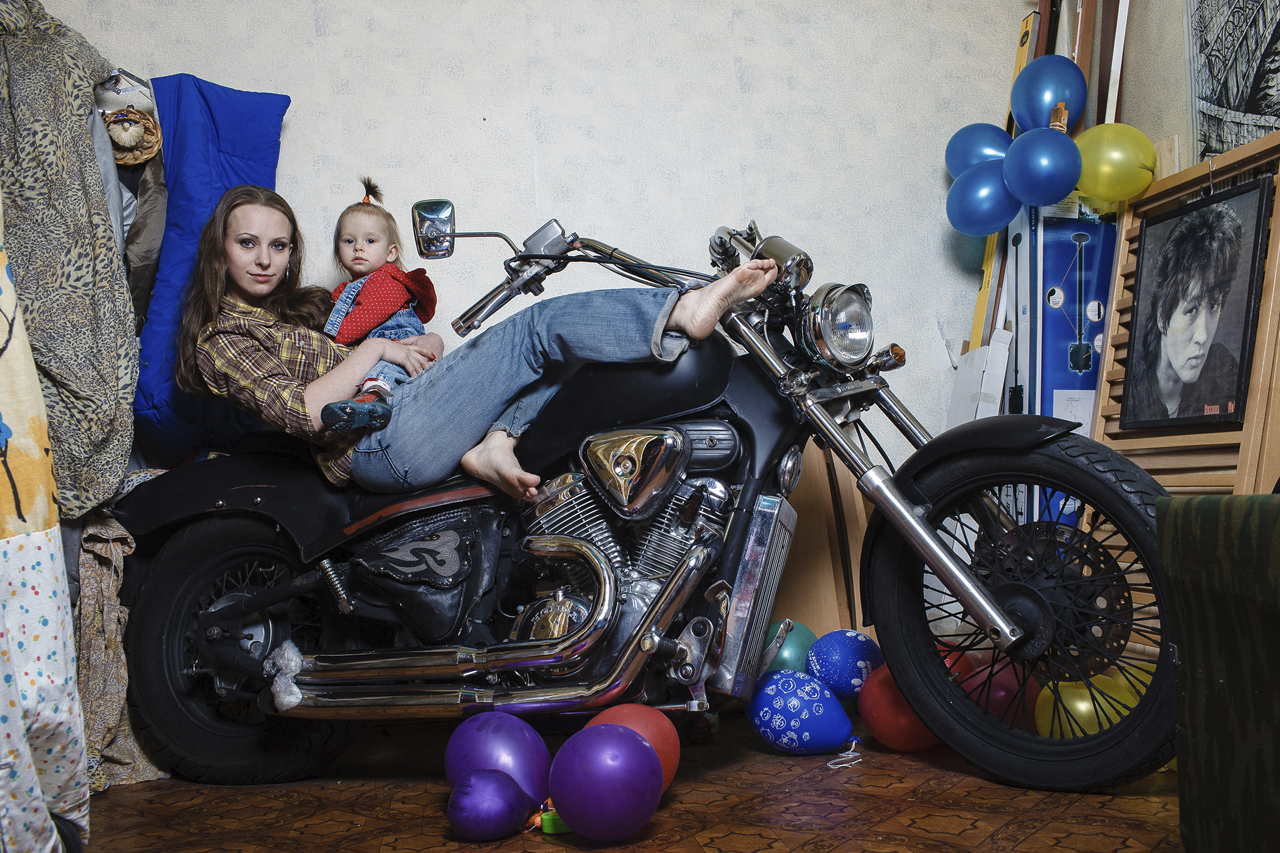 Valeriy ZaytsevMargo Pankratova: There are two reasons for keeping my bike inside the apartment. First, my daughter loves the sight of it. Second, the cold slush in the garage has a detrimental effect. After all, one day you might have to sell it. So in winter I prefer to keep it by my side.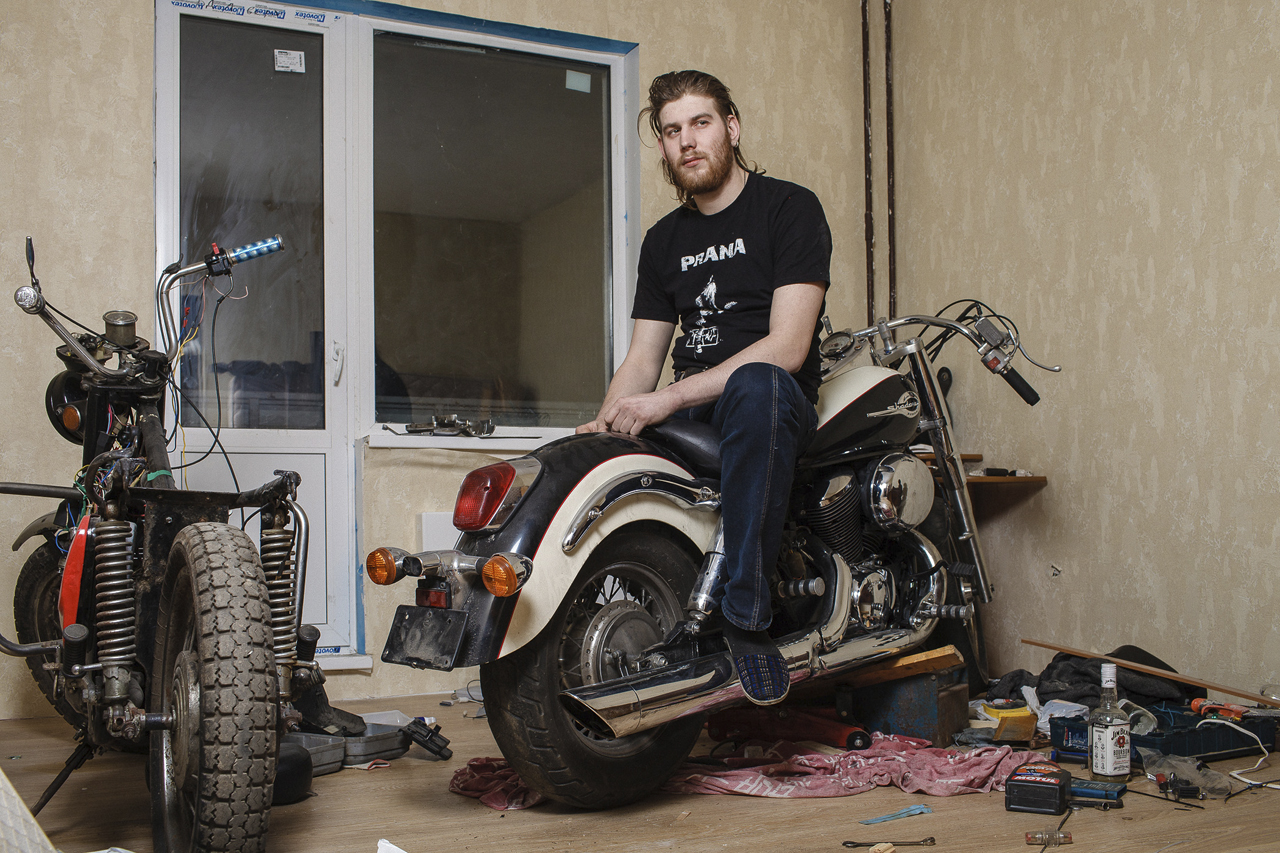 Valeriy ZaytsevNikolay Kondratiev: It's more convenient to repair your bike in winter if it's at home. There's no need to run to the garage all the time. You can just relax after work doing what you love.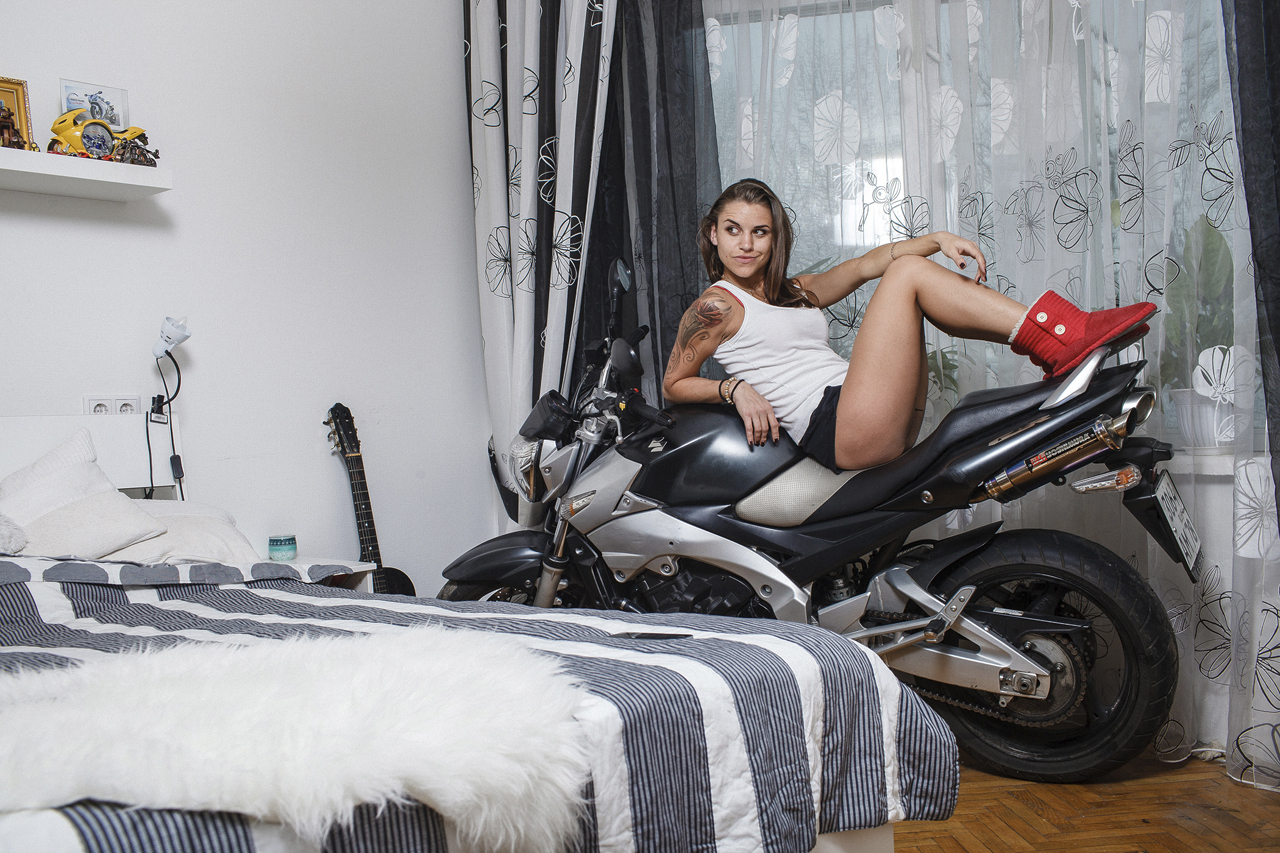 Valeriy ZaytsevEkaterina Arkhipova: Whenever I saw a picture of a motorcycle in a living room, I dreamed that someday I'd have the same. During my first "motowinter," some friends helped me drag the bike up to the second floor on boards. The neighbors were smiling with curiosity. Now whenever I have guests round, they're always delighted to see a motorcycle in my apartment.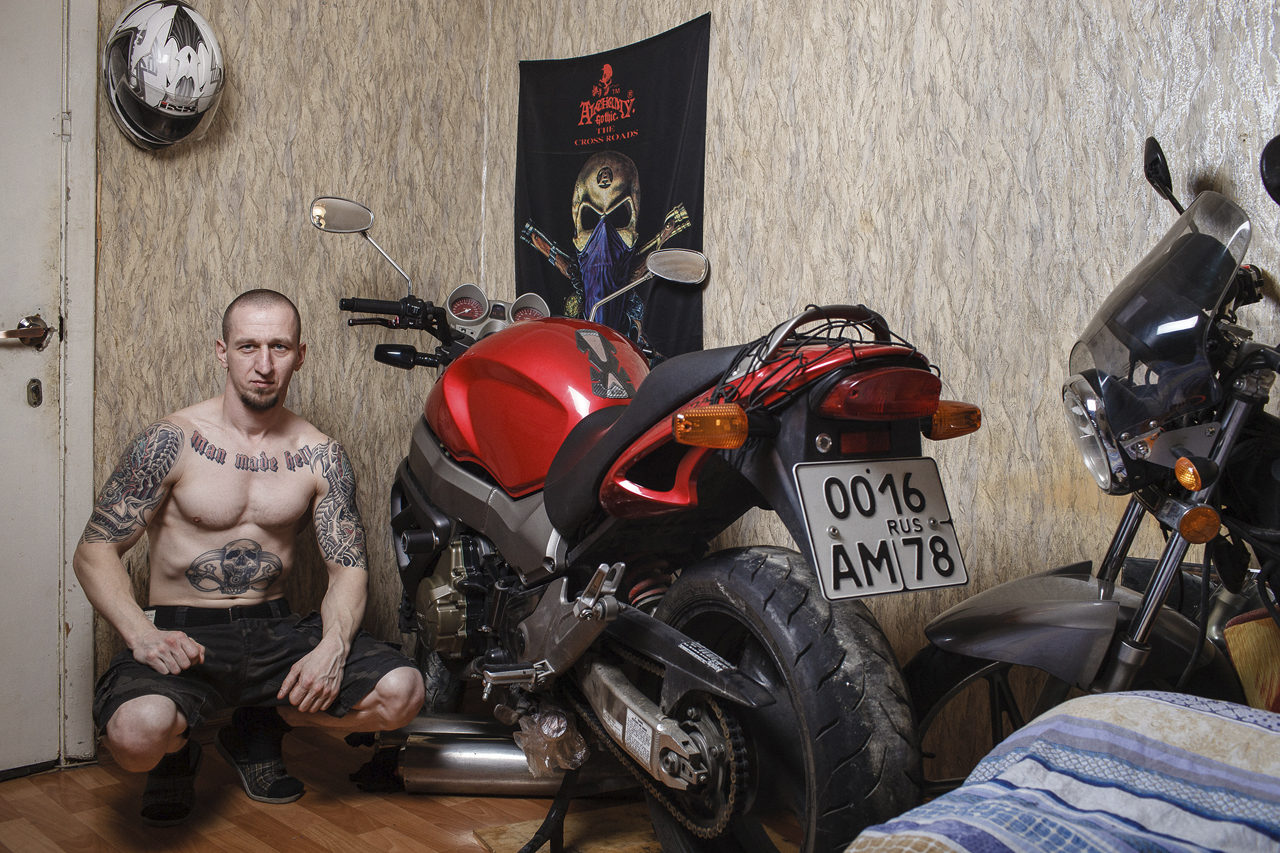 Valeriy ZaytsevAlexander Nikolayevich: If you have enough space in your apartment, why not experiment? A motorcycle creates its own atmosphere. Now I don't need to go to the garage to get my ride ready for the motor season.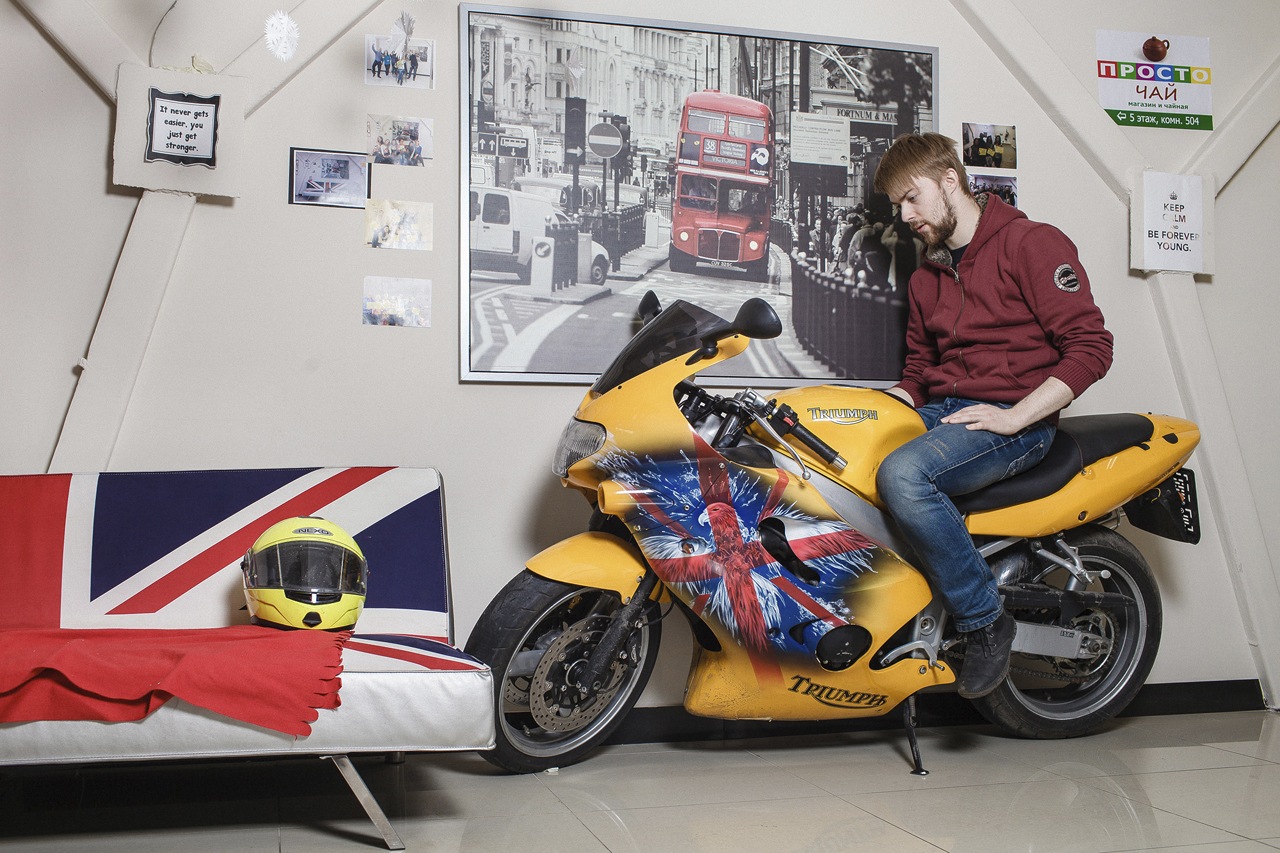 Valeriy ZaytsevAndrei Gulyaev: I keep one of my motorcycles at my English school. It's a real crowd-puller. Pupils take photos next to it. Sometimes they ask to sit on the saddle and turn the handlebars.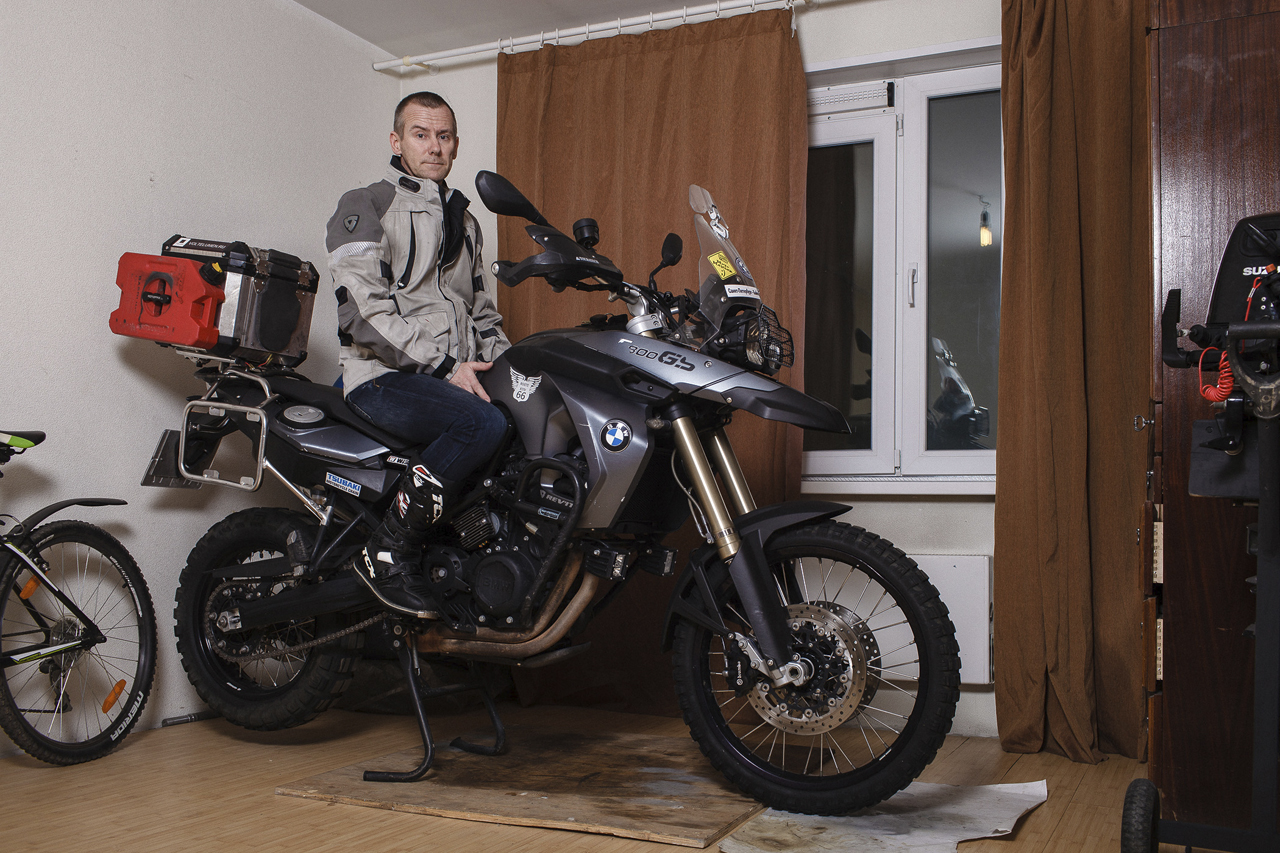 Valeriy ZaytsevAnton Ilyin: One of the rooms in my apartment is called the "garage." That's where I go to relax after work and repair my bike. It makes it easier to cope with "motoxicosis" and not go mad waiting for summer.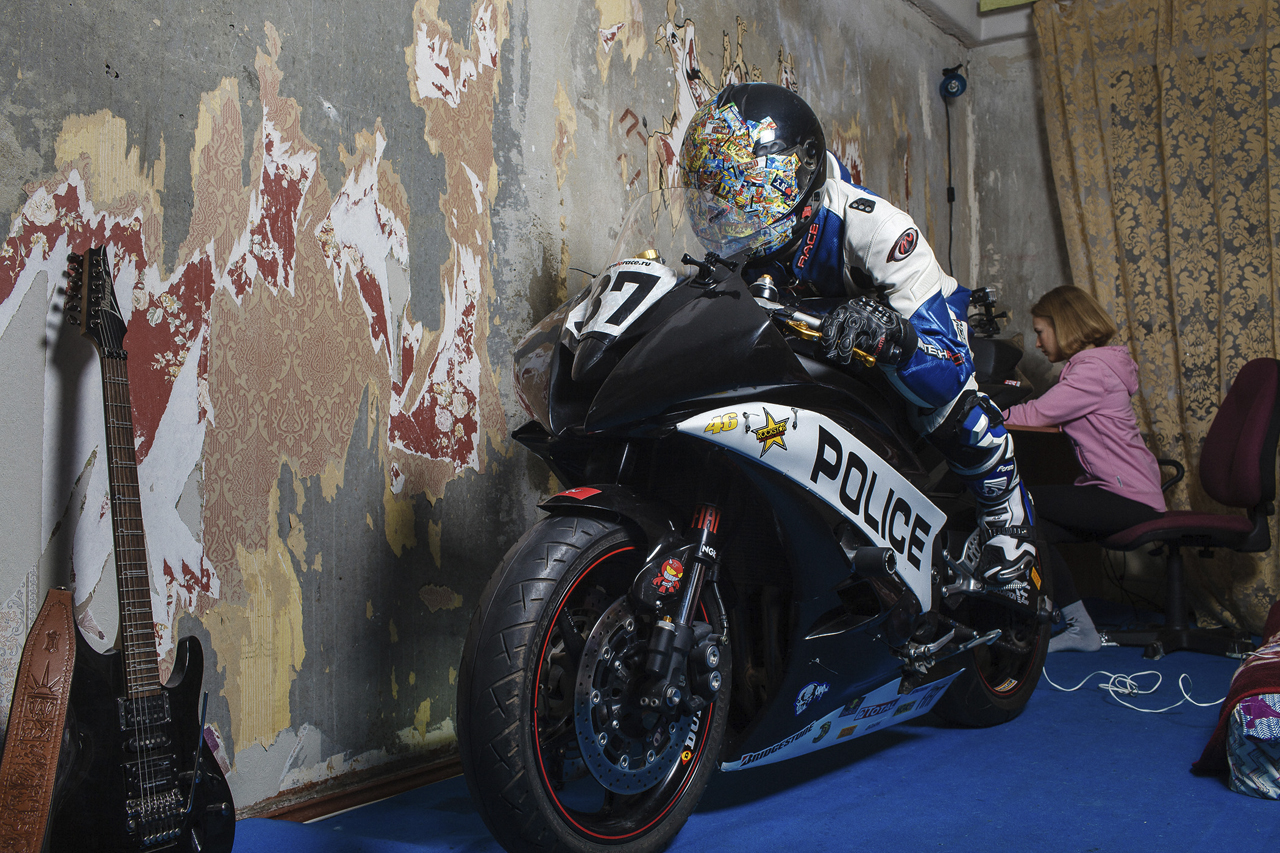 Valeriy ZaytsevGennady Polivoda: I had to drain all the fluids so as not to breathe in the fumes, that's all. It saves money on servicing, parking, etc., and you can keep an eye on your ride. You know she's safe.
If using any of Russia Beyond's content, partly or in full, always provide an active hyperlink to the original material.