Hot record on the snowy slopes of Sochi: Mass bikini skiing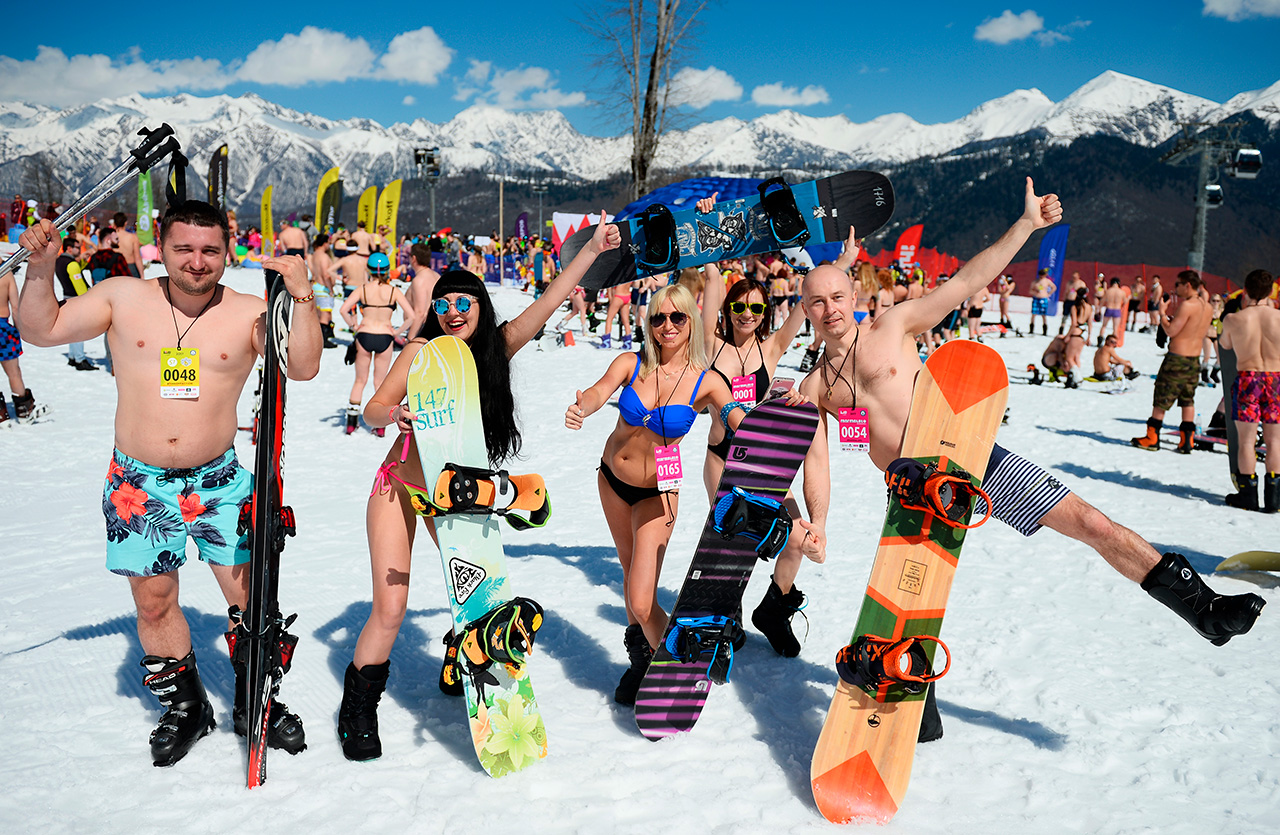 Subject to verification in the coming months by the Guinness World Records HQ in London, the record for mass downhill skiing will be officially set.
Nina Zotina/RIA Novosti
What could be better for a bikini show than a snowy mountainside? Russia has been proving that for several years already, making another world record attempt this year.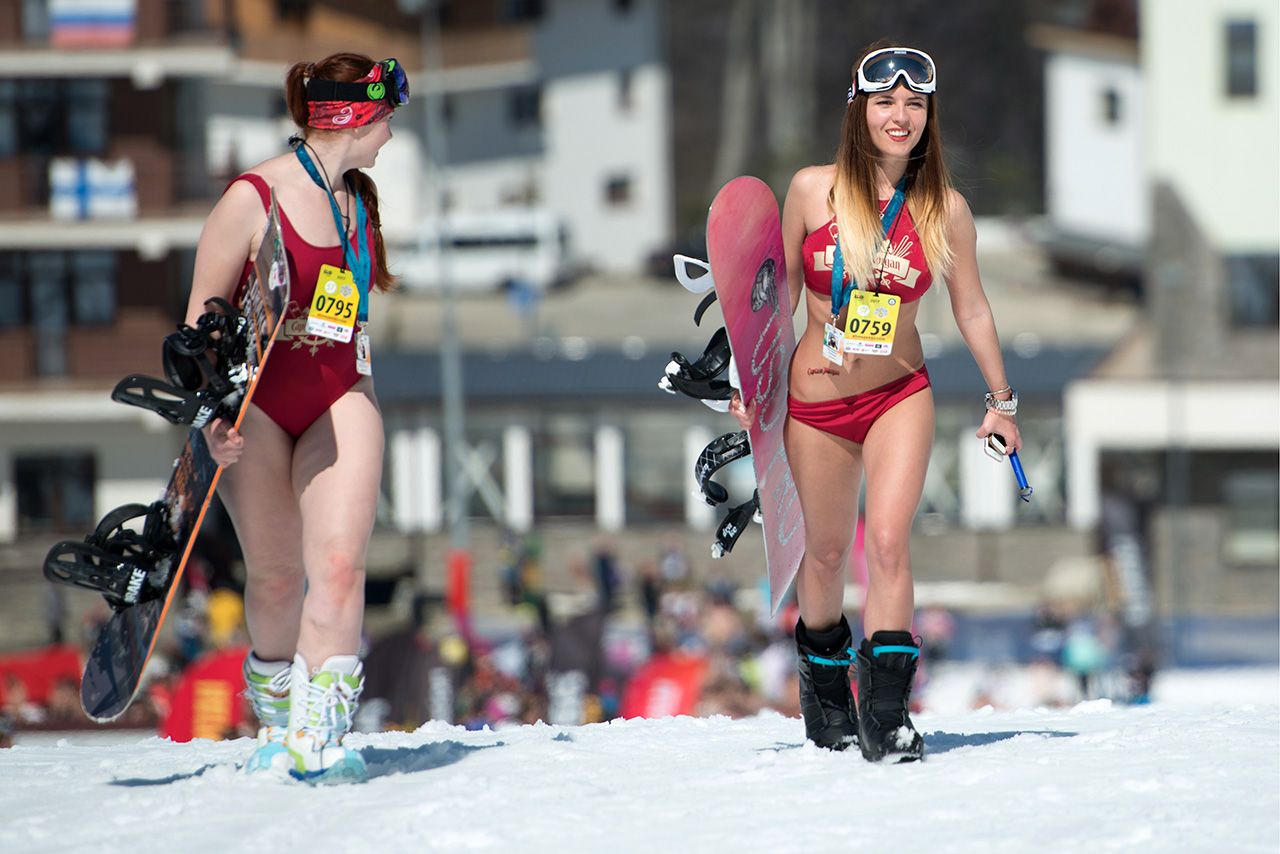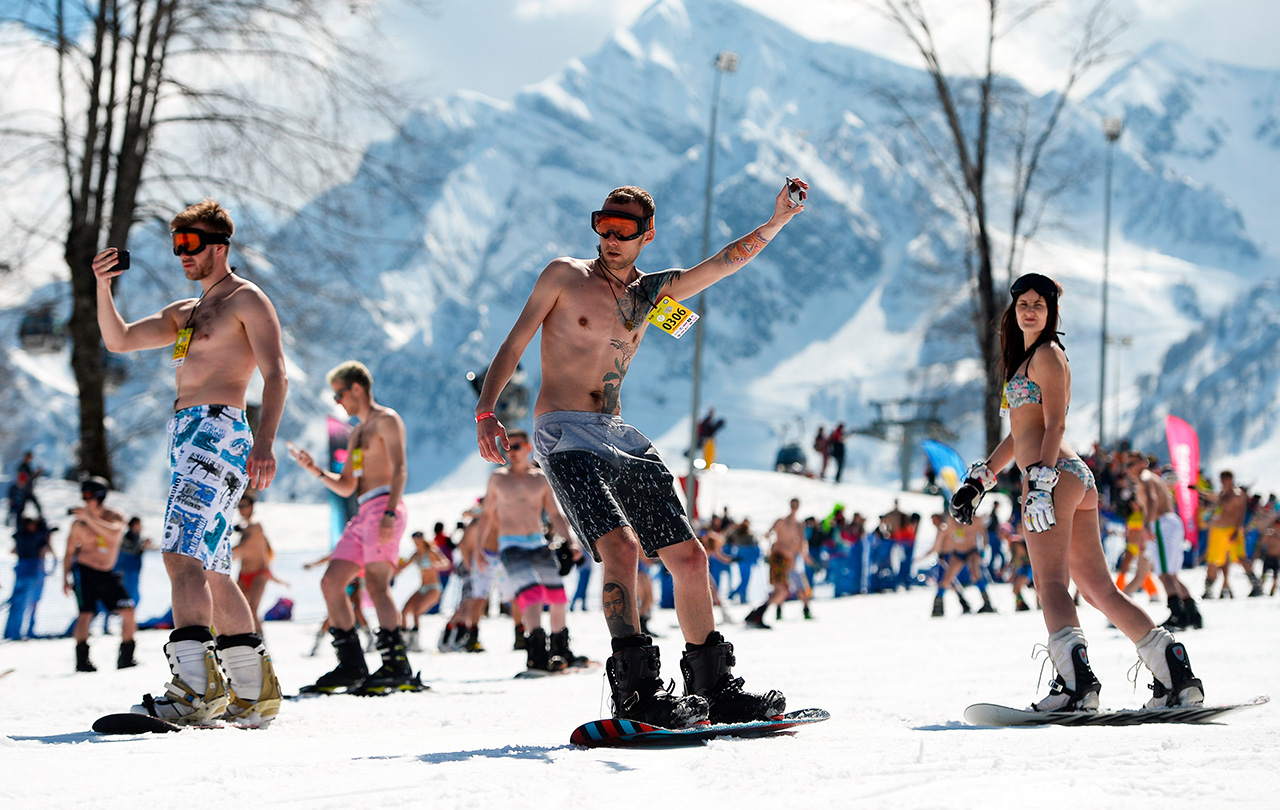 Last year's jamboree gathered a total of 1111 participants. This year the exact number is still to be counted, but it is already clear that there were no fewer than 1200 skiers and snowboarders unafraid of the cold.
Nina Zotina/RIA Novosti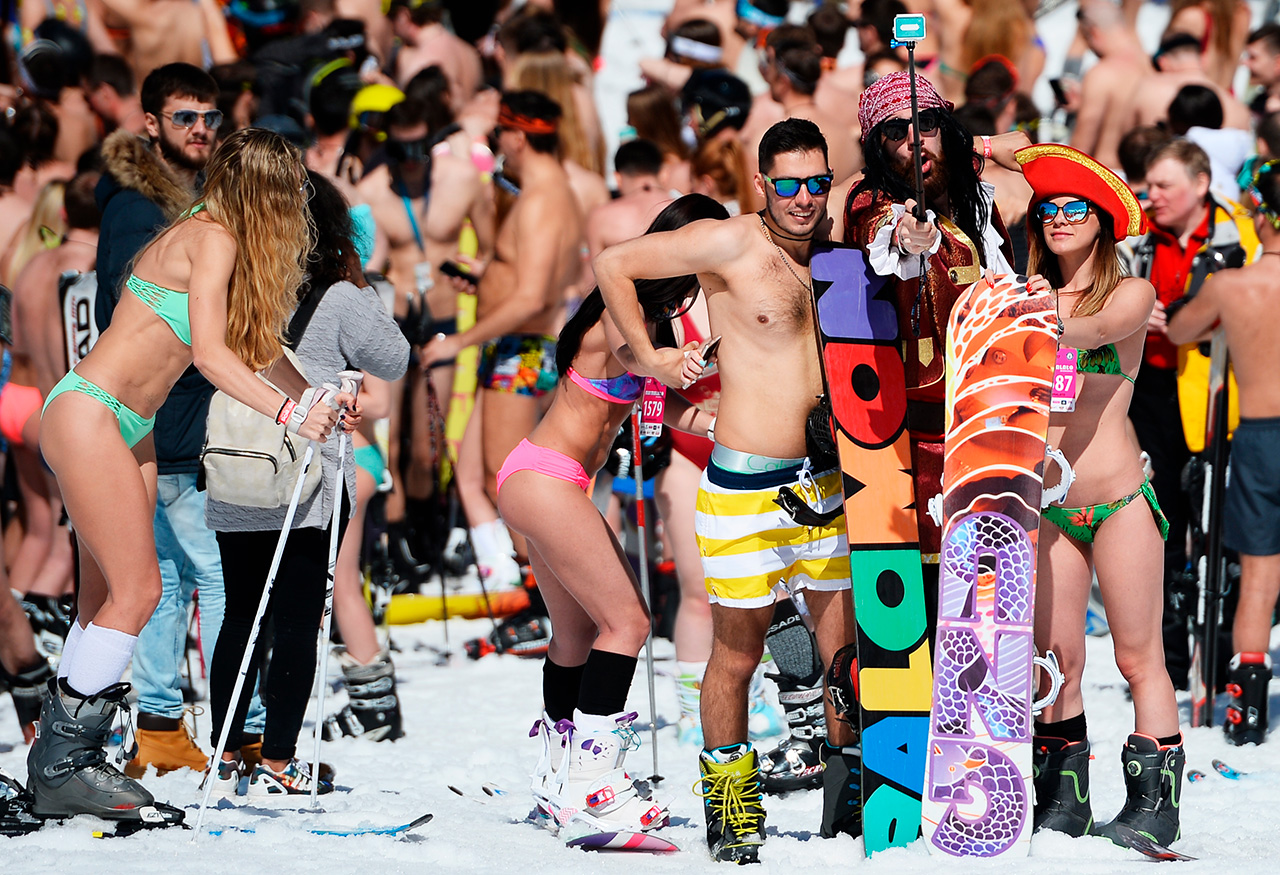 More than 1900 participants were officially registered on the "Boogel Woogel" website, although not all of them could make it to the starting line. The renowned ski resort of Roza Khutor welcomed guests from more than 25 Russian cities and abroad, including Latvia's Brainstorm, a music band. According to the participants, the piste was ideally prepared, and the positive vibe together with the genial sunshine lightened up the slopes.
Nina Zotina/RIA Novosti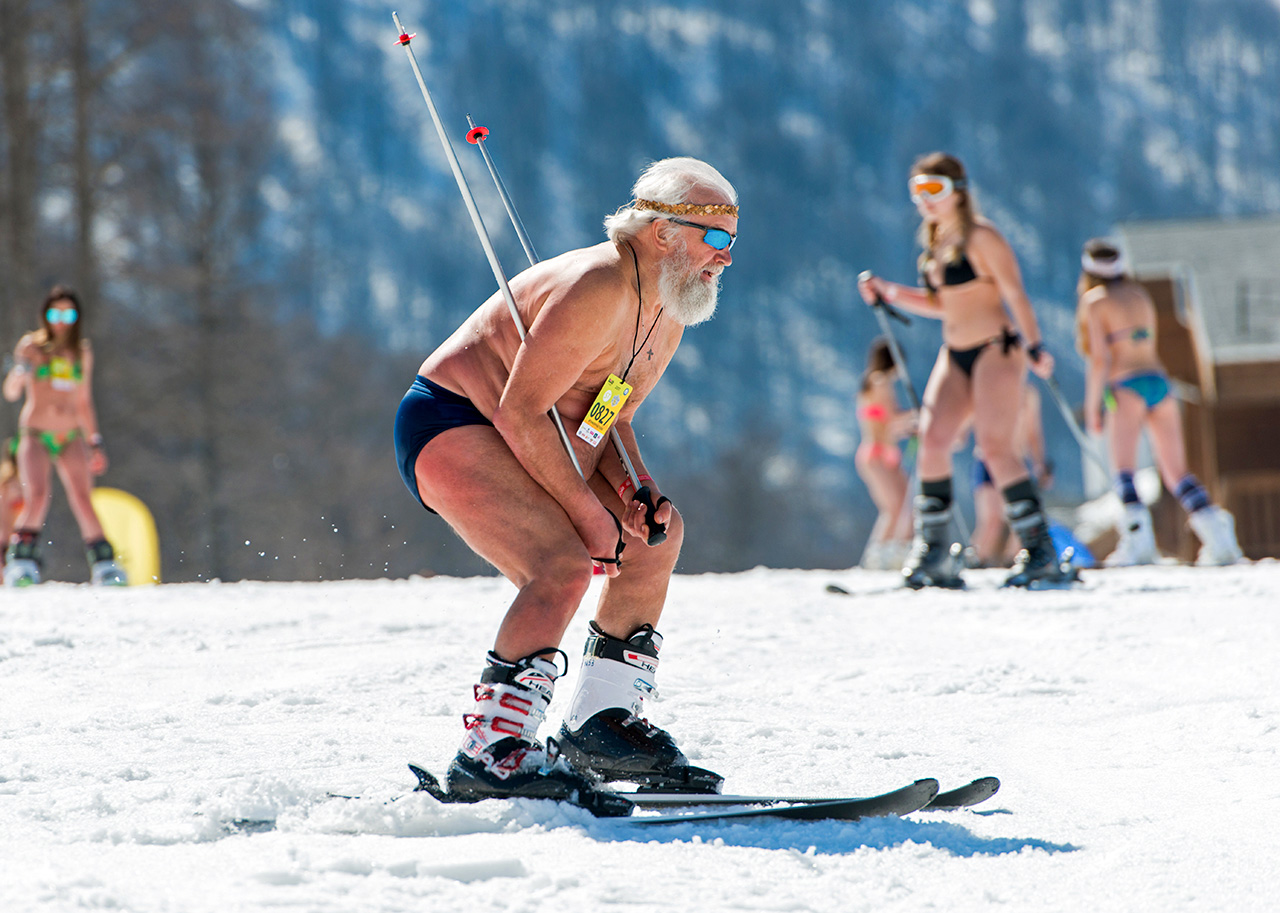 "Boogel Woogel" proves that age is no barrier.
Artur Lebedev/TASS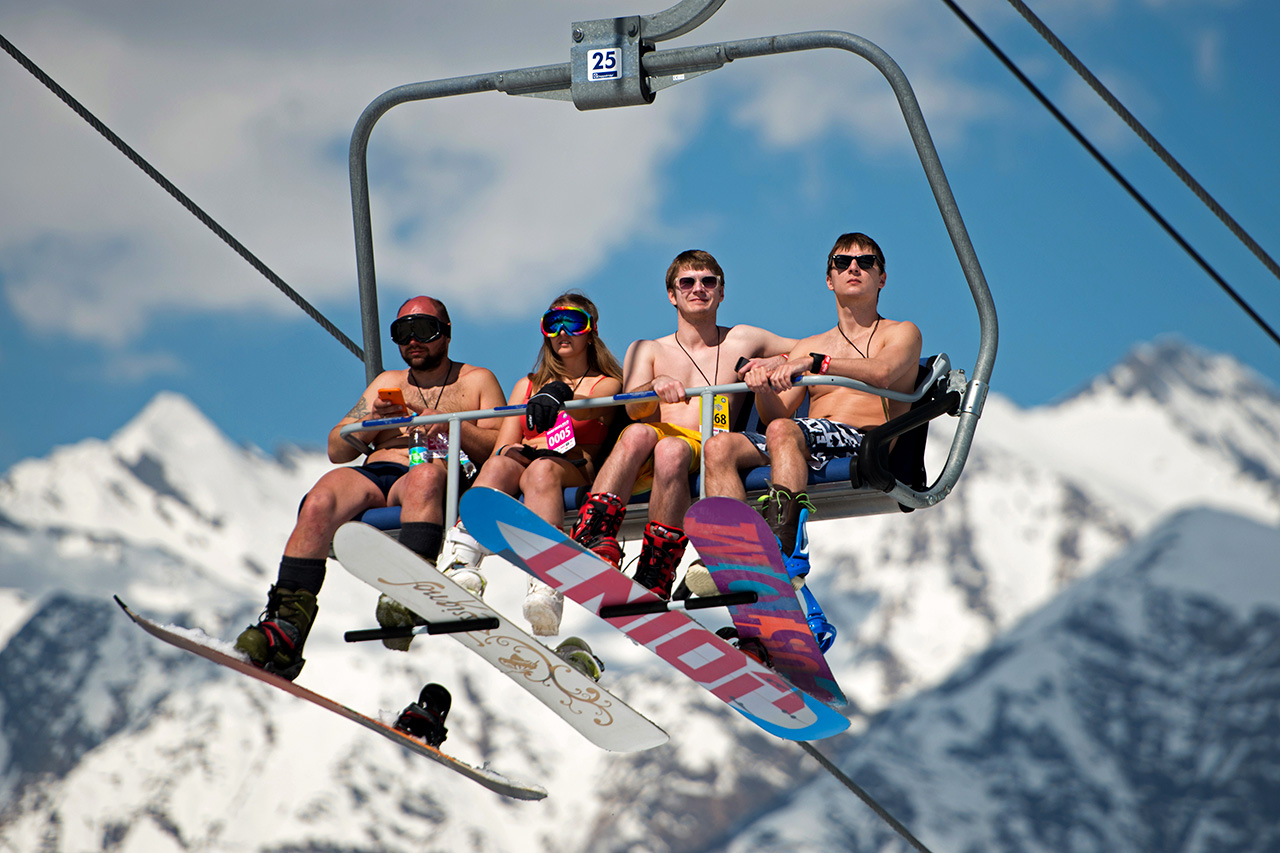 We hope they felt warmer on the slope than during the chilly ride on the chair lift.
Artur Lebedev/TASS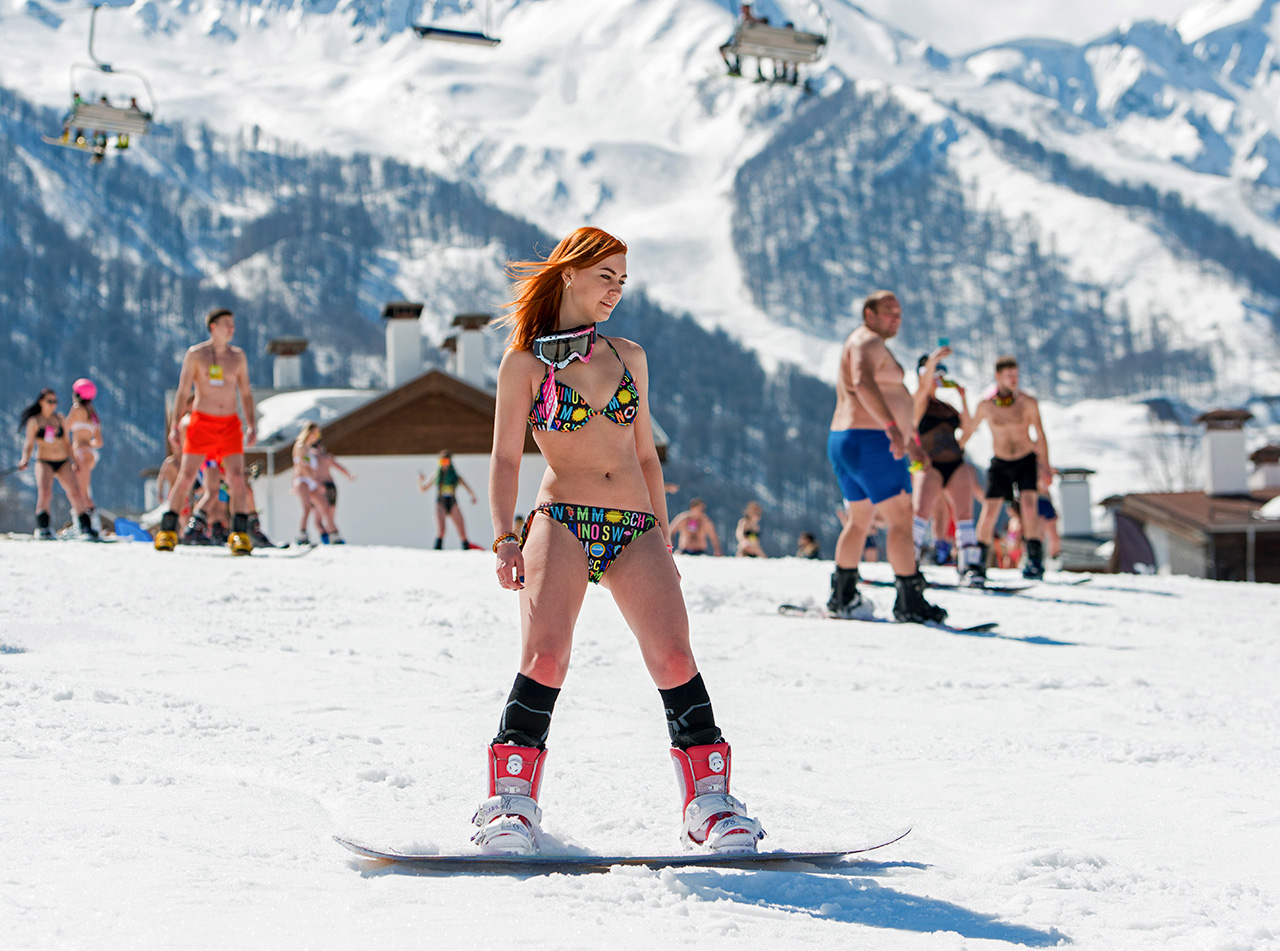 There's no beach season in Russia, so such events are a rare chance to show off your bikini al fresco.
Artur Lebedev/TASS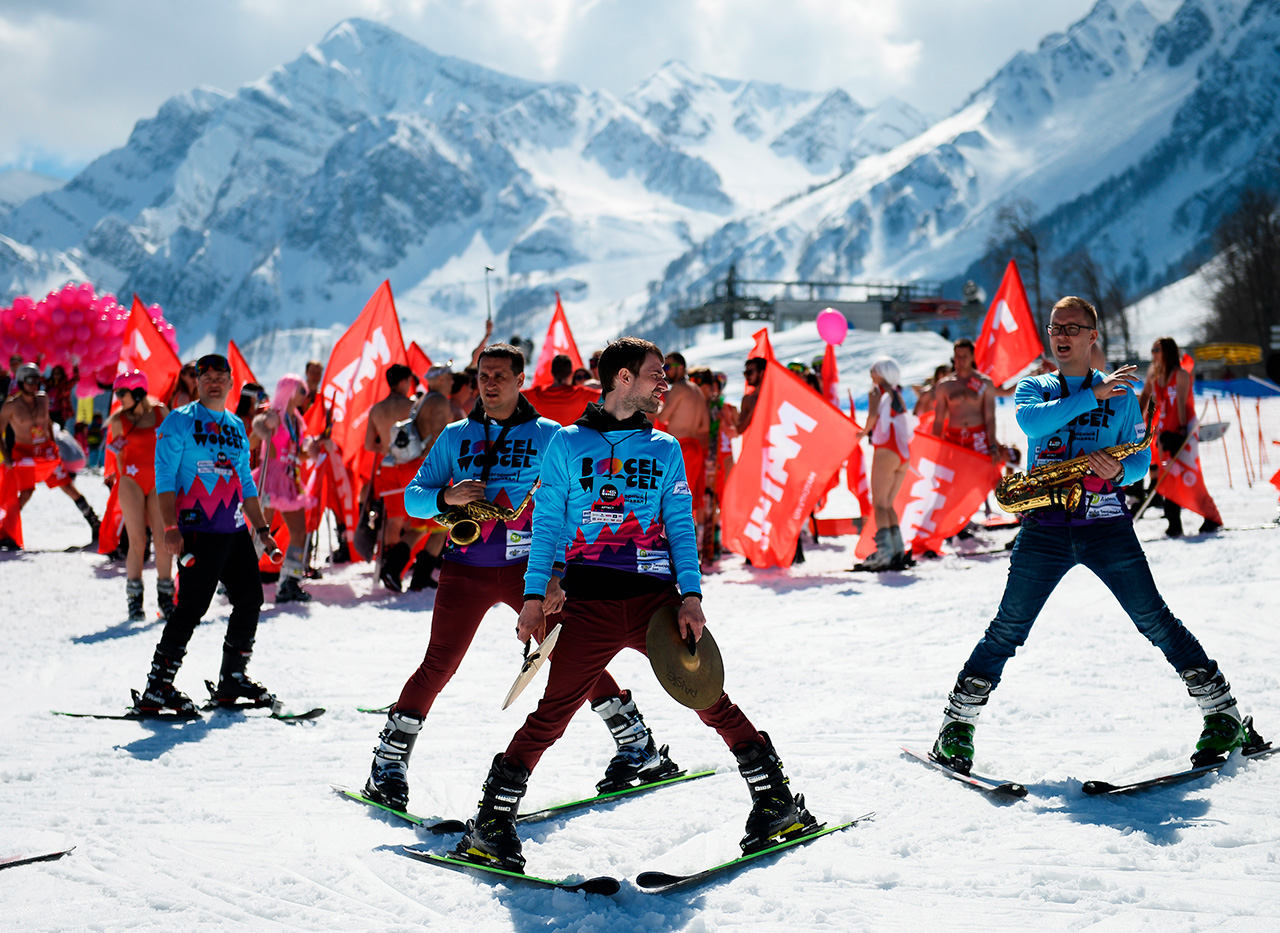 Some participants teamed up to slope down with bright banners.
Nina Zotina/RIA Novosti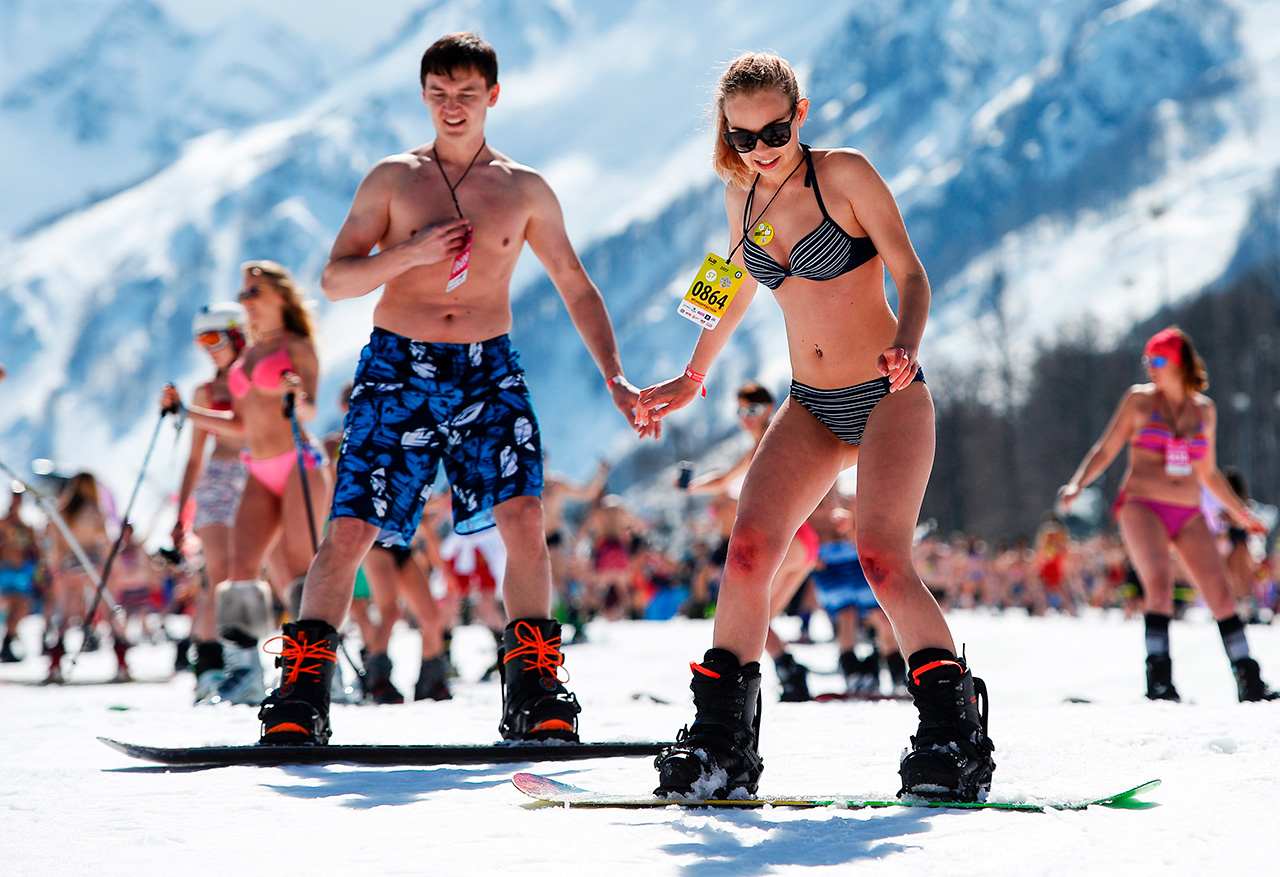 Some preferred to do it in pairs.
Nina Zotina/RIA Novosti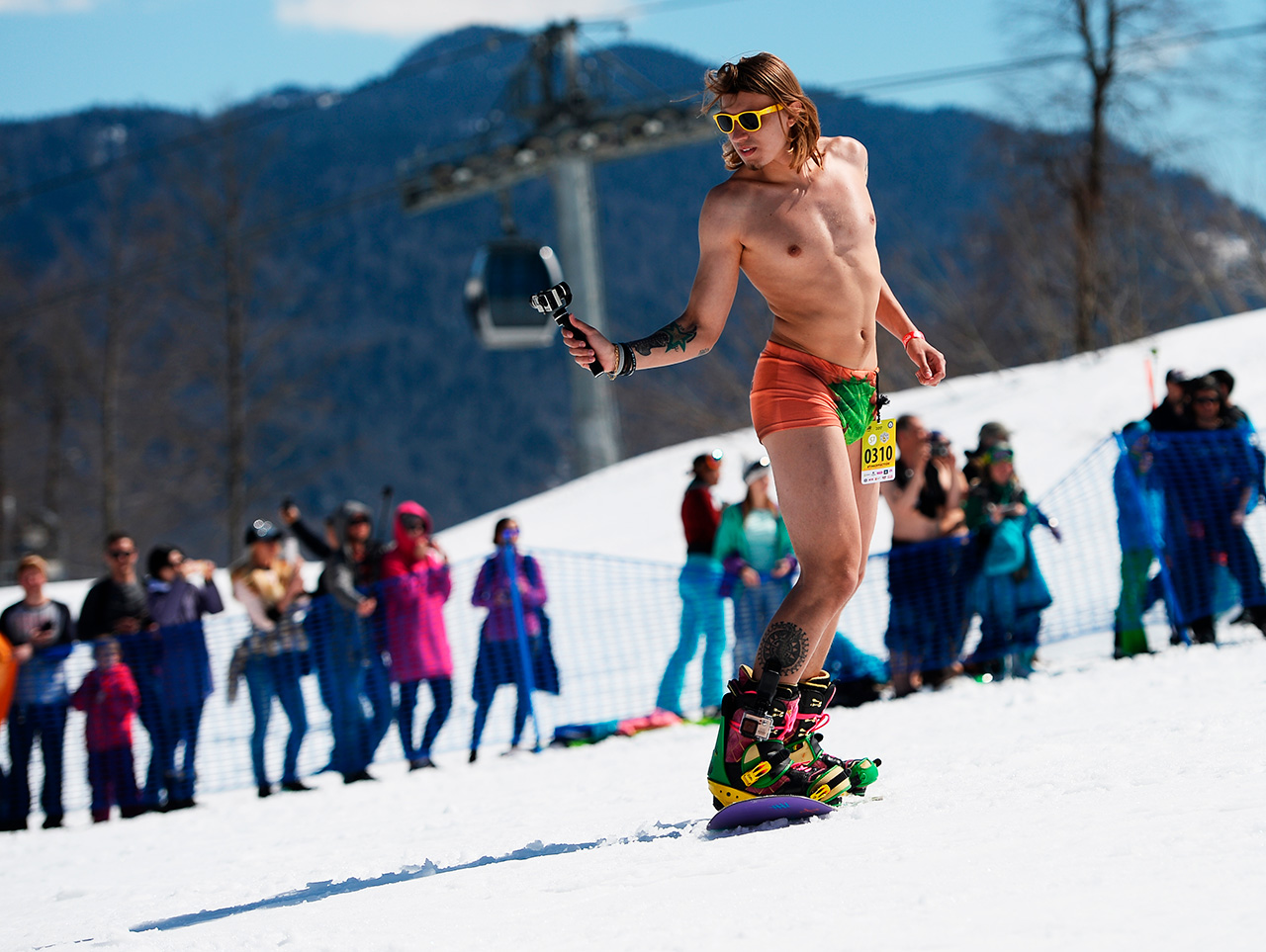 And of course there were those who found it more convenient on their own.
Nina Zotina/RIA Novosti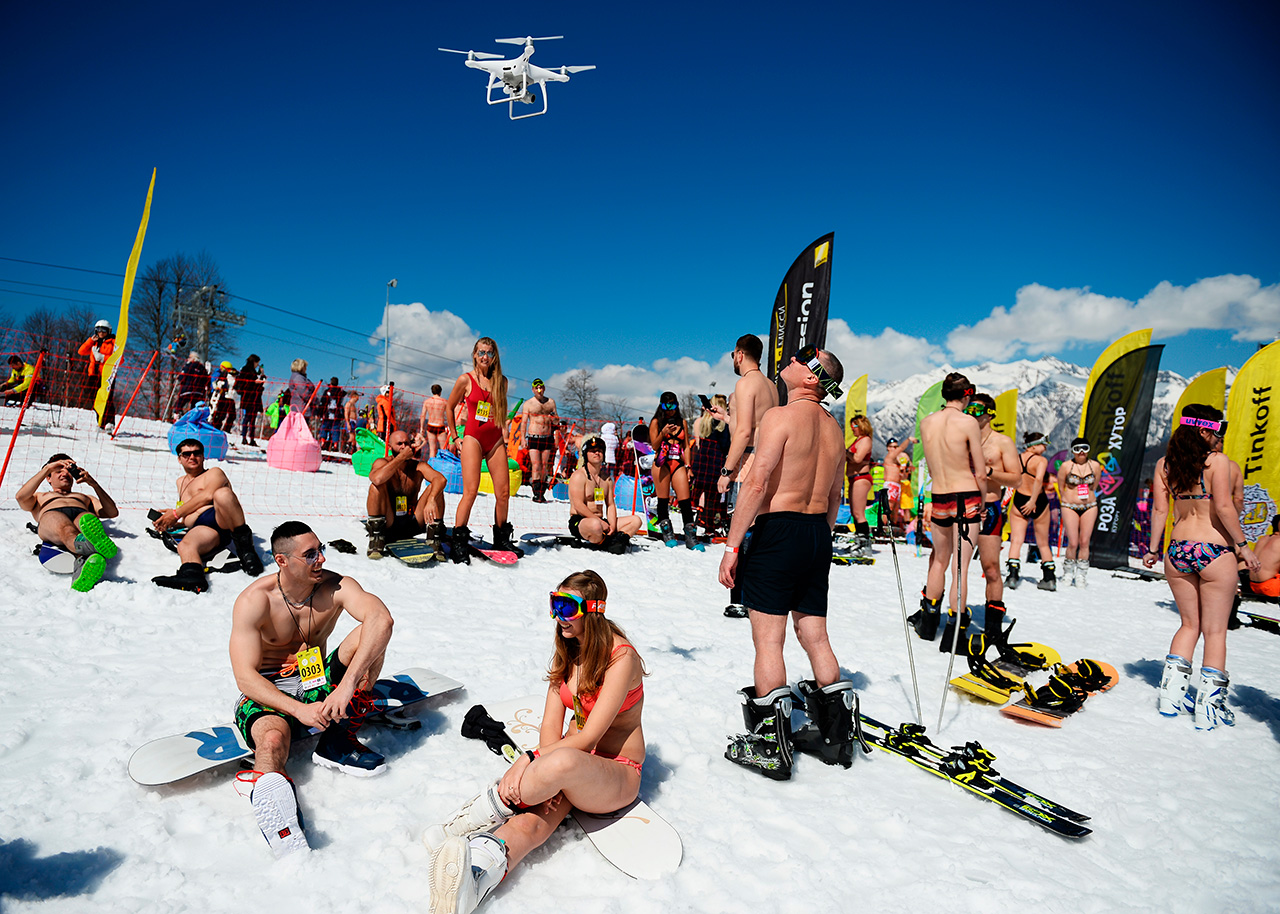 During a breather, the difference between skiers and snowboarders becomes evident: while boarders are able to sit and walk rather comfortably, skiers tend to resemble Robocop due to their hard boots.
Nina Zotina/RIA Novosti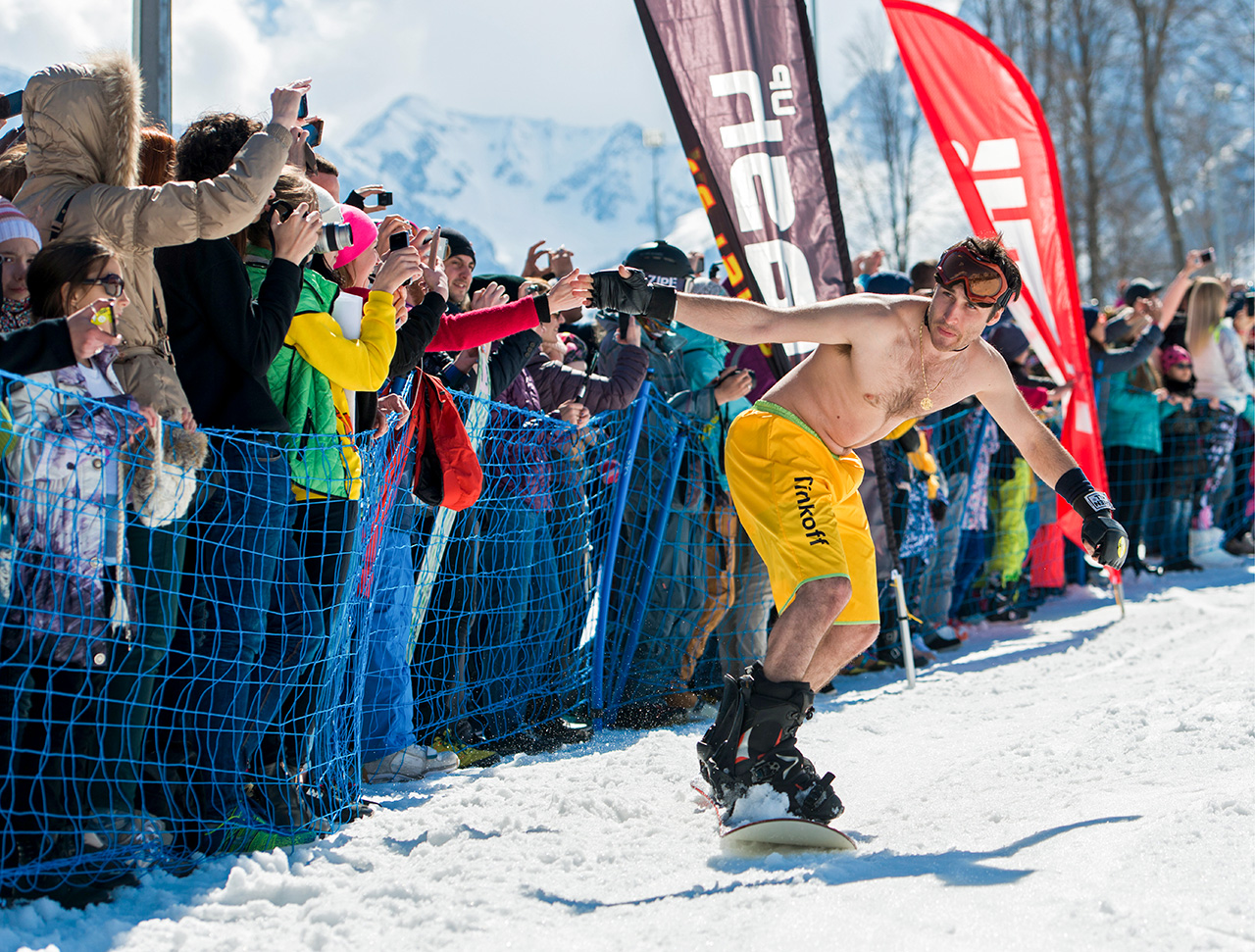 The audience sure wasn't disappointed: "A lot of people and a lot of smiles - it's great!" was a common refrain.
Artur Lebedev/TASS
Get the week's best stories straight to your inbox