Pimp my Soviet ride: Alternative USSR automotive history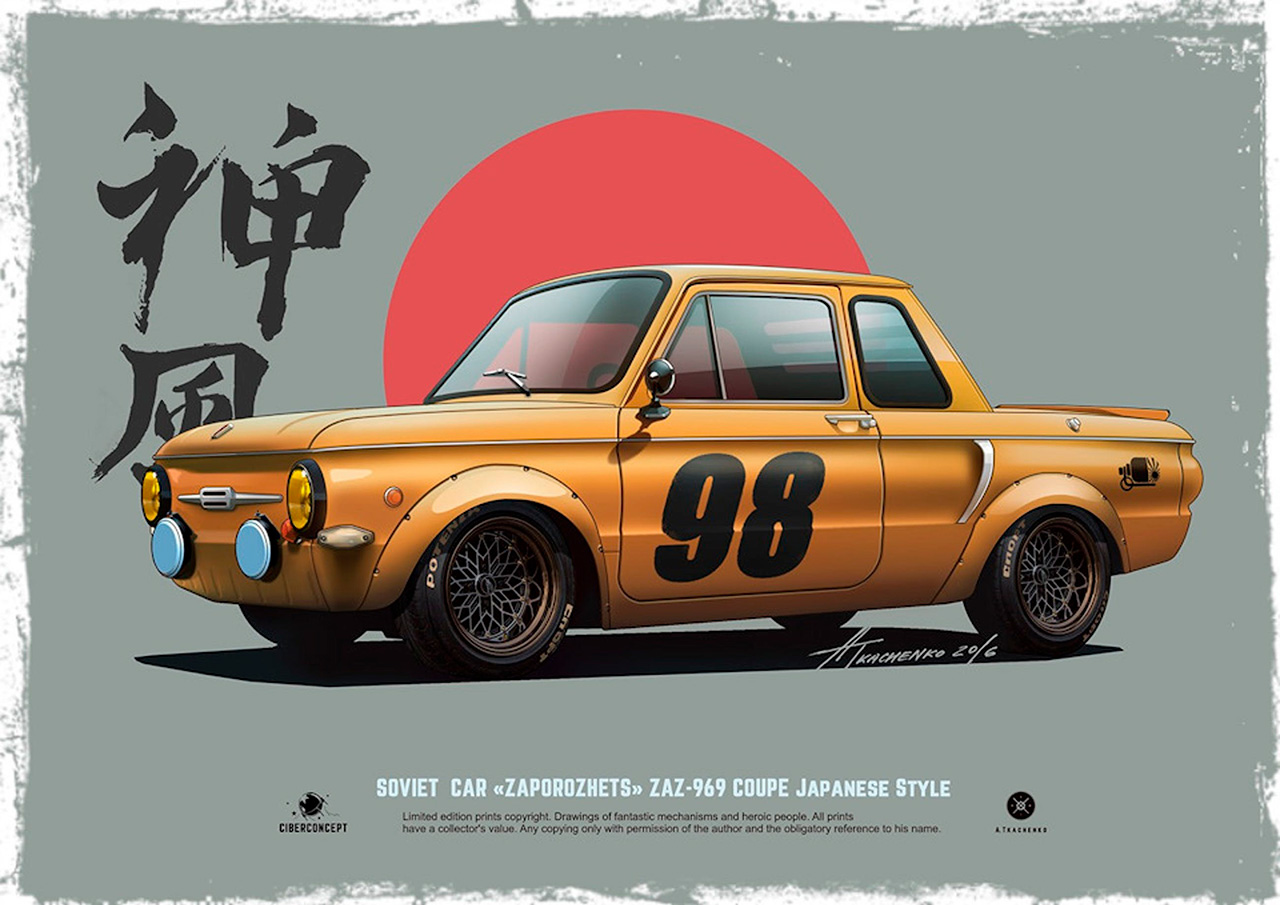 The one and only genuinely hip Soviet car, the ZAZ-969 "Zaporozhets", is transformed here into an awesome Japan-inspired coupe. There were different kinds of "Zaporozhets" cars in the USSR: "ushastyi" (jug-eared), "gorbatyi" (humpbacked) — but no coupes, that's for sure.
Andrey Tkachenko
Russian artist Andrey Tkachenko from Nizhniy Novgorod has created a remarkable series of car illustrations. These pictures show an alternative history of classic Soviet models that (unfortunately) never left the drawing board. As concept cars, you won't find them kicking up the dust in the streets of Russian cities. But these cute babies sure do catch the eye!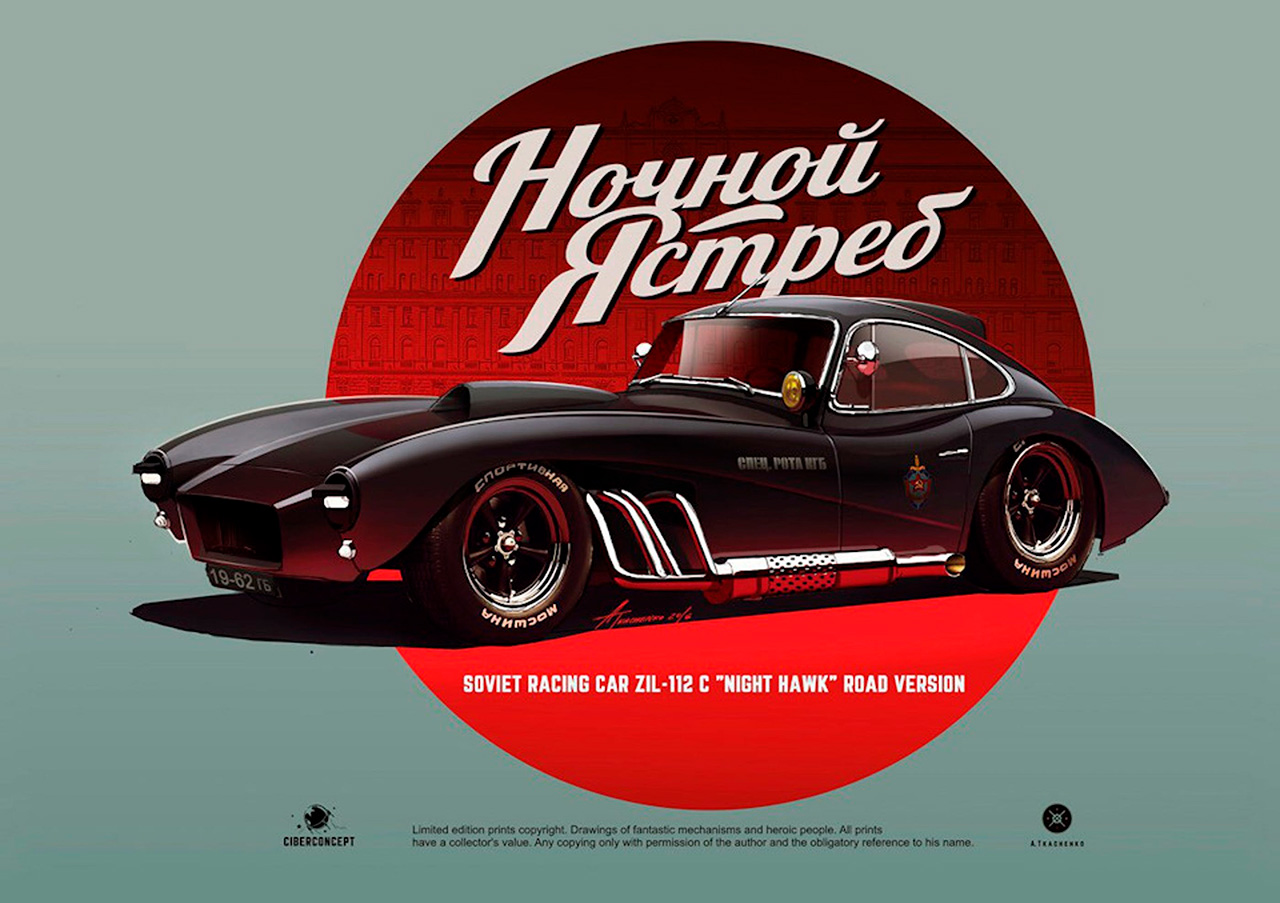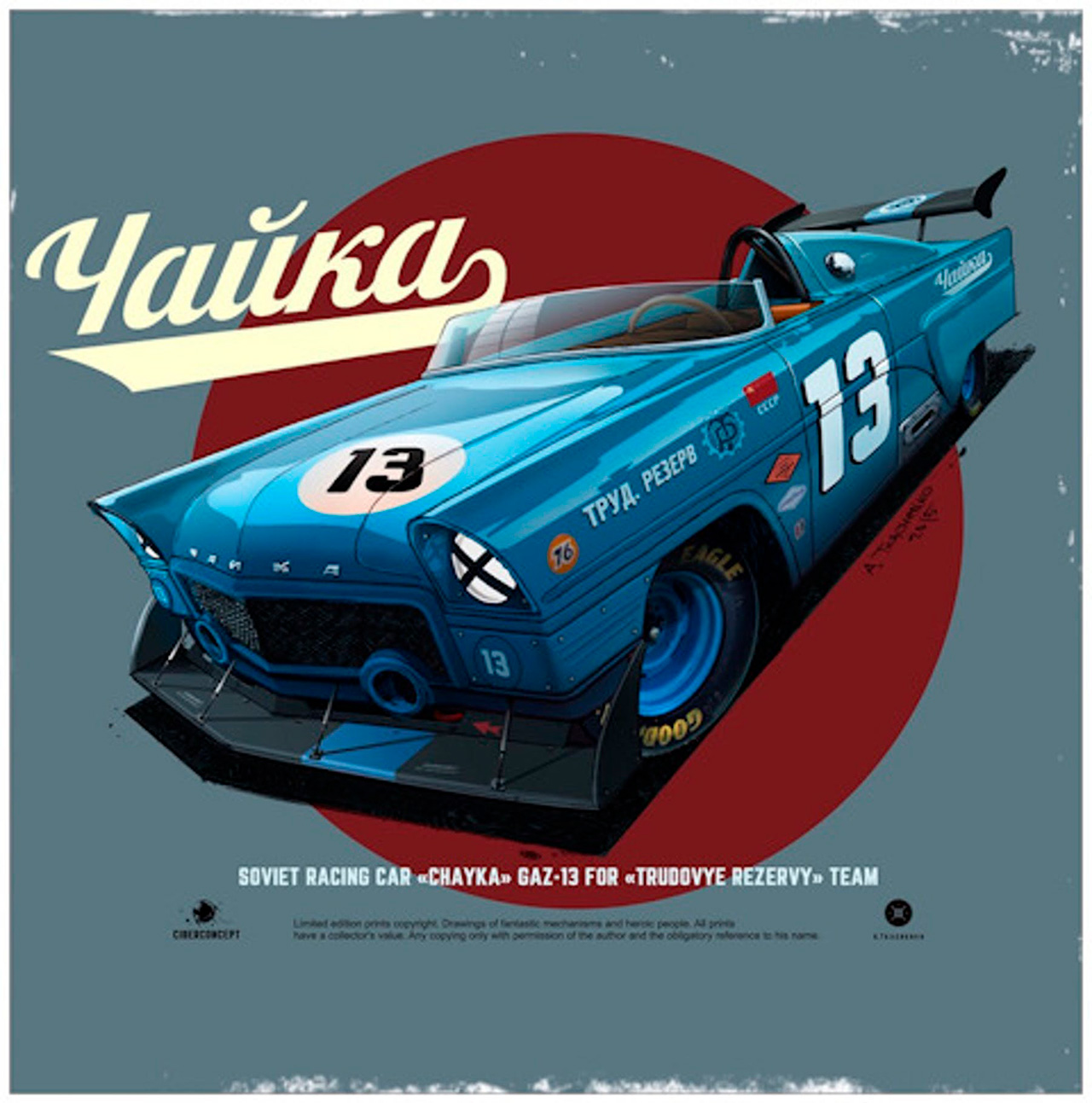 Initially, the GAZ-13 "Chayka" (Seagull) was an executive car used by Soviet top officials. This one could easily be used by a superhero (or the Secretary General of the USSR — when in besuited "civilian identity" mode).
Andrey Tkachenko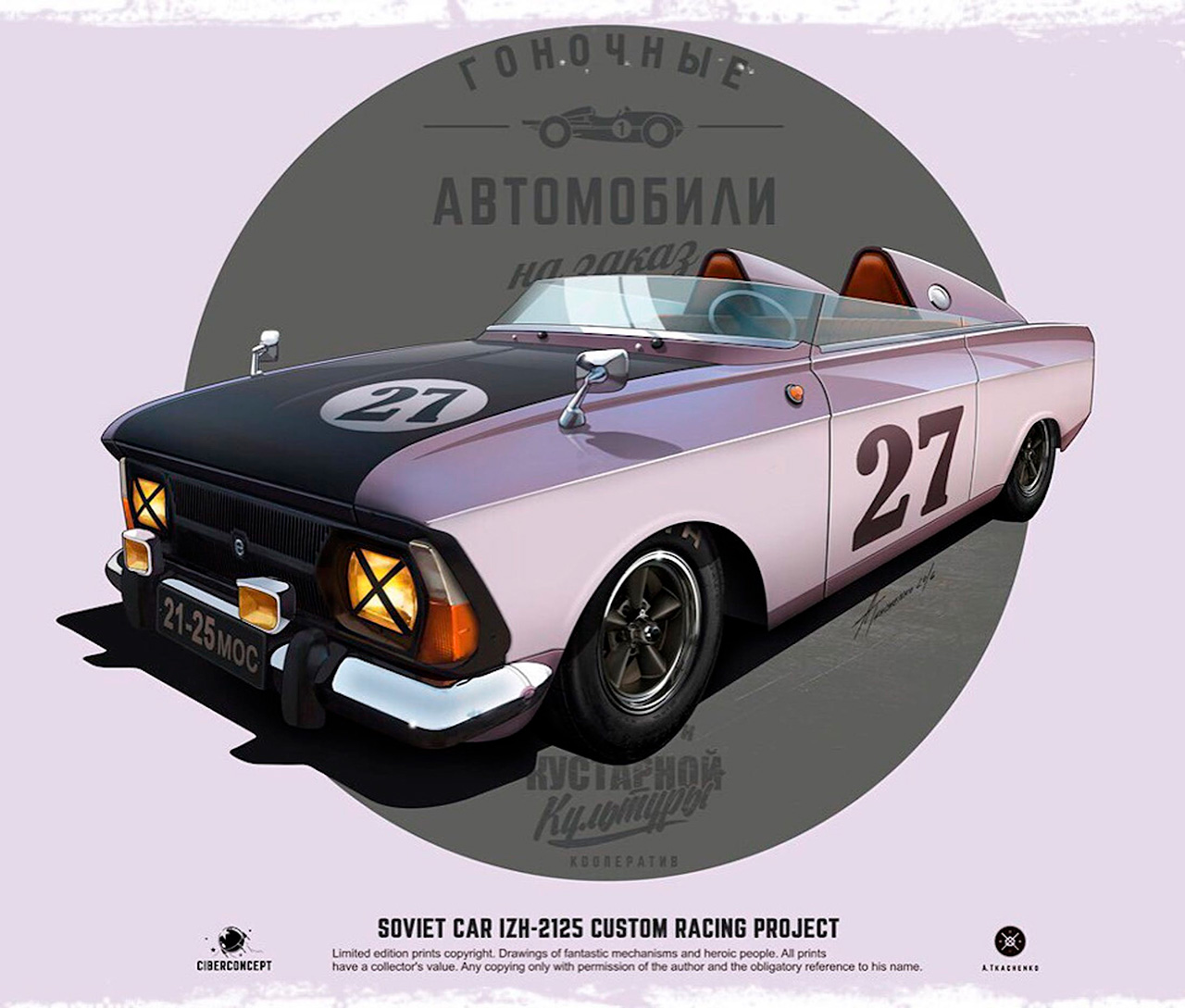 This one is a custom racing version of the Izh-2125: perfect for winning races. Check out the x-cut headlights!
Andrey Tkachenko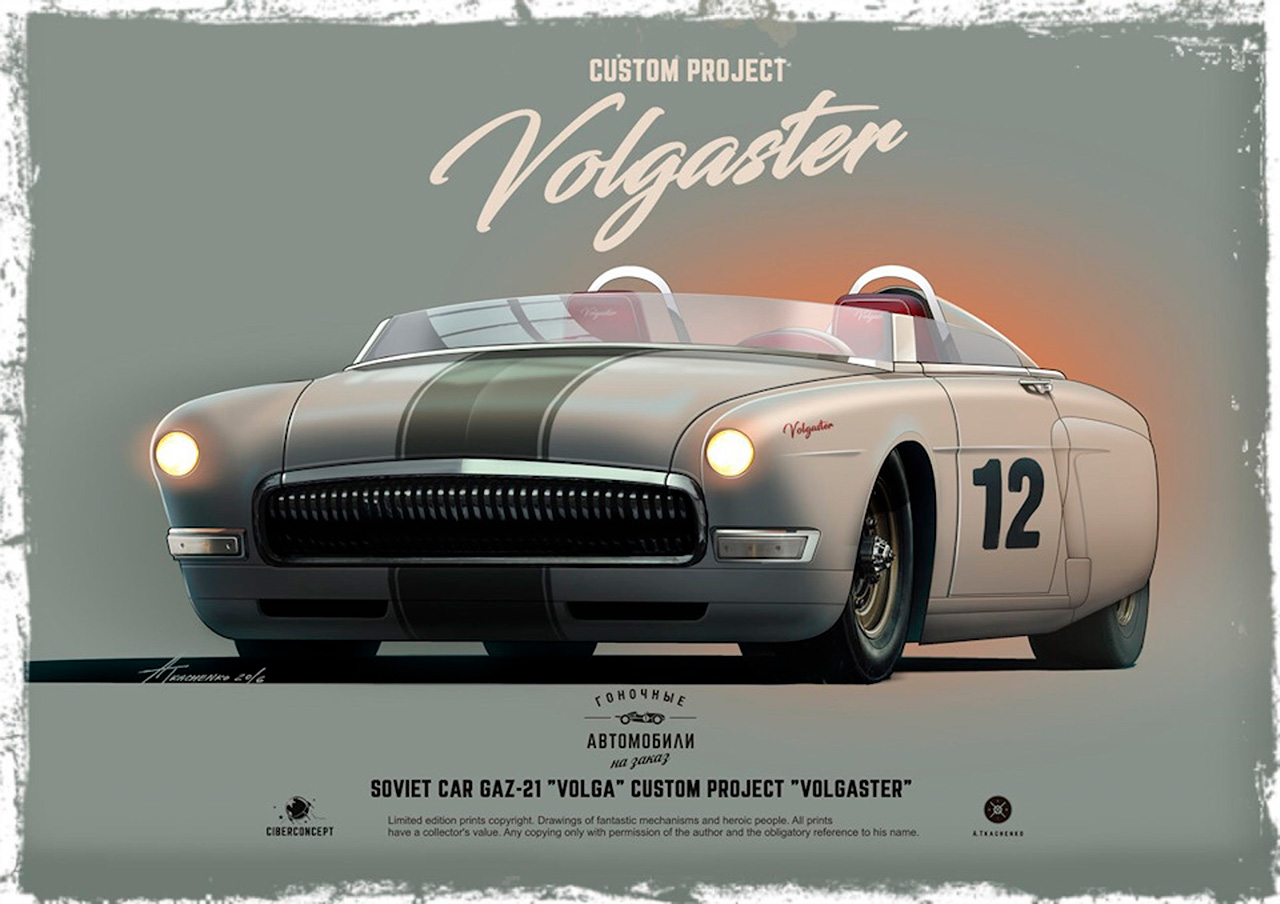 When a GAZ-21 "Volga" turns into a roadster, the result is the "Volgaster". Looks a bit like a Bentley or Jaguar, don't you think? Only better?
Andrey Tkachenko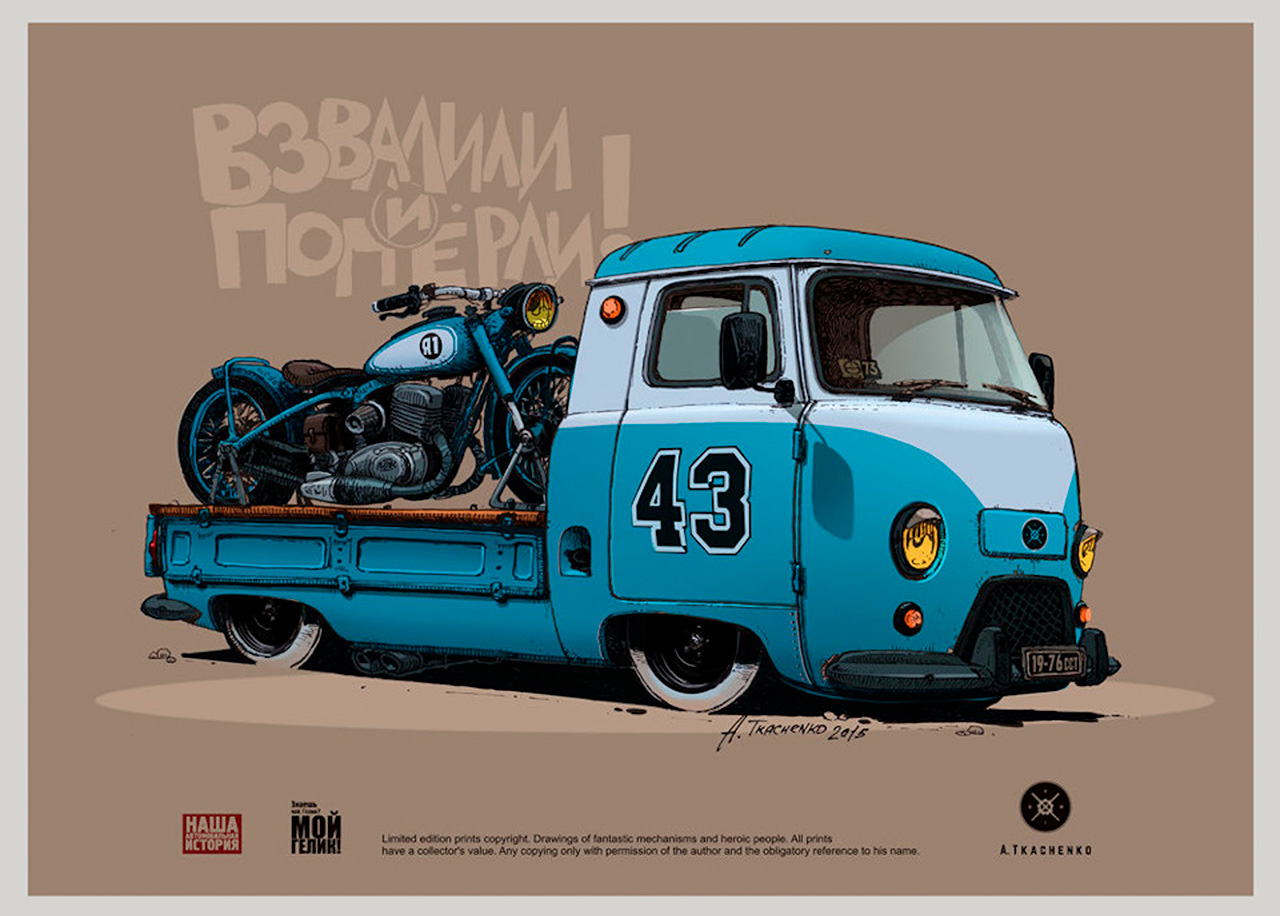 We're not sure what model this is, but it seems to have quite a tired look. Maybe better take the bike down?
Andrey Tkachenko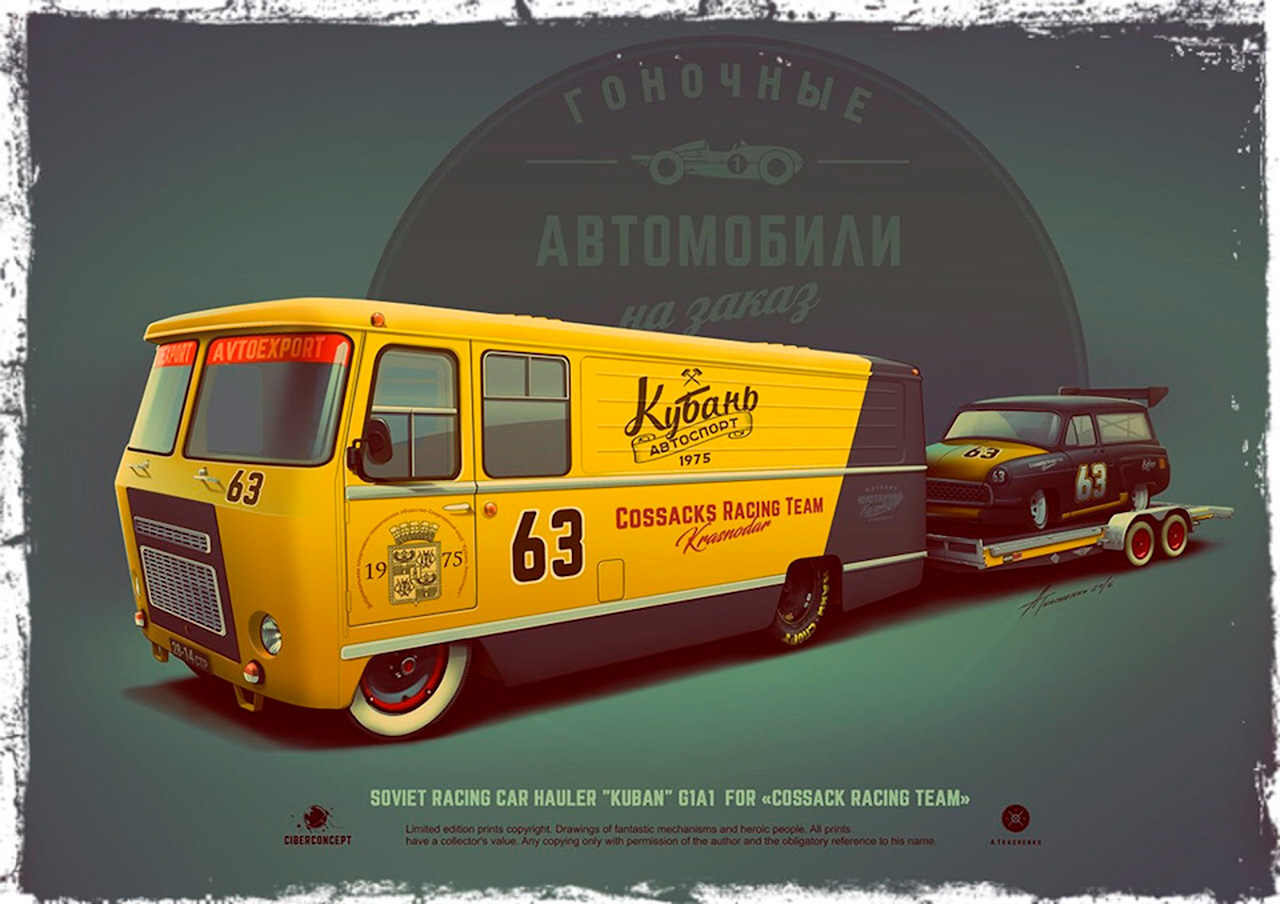 Time to remember the movie "Cars": this is Mack, an alternative Soviet version. The car hauler "Cuban" is designed for the "Cossack Racing Team."
Andrey Tkachenko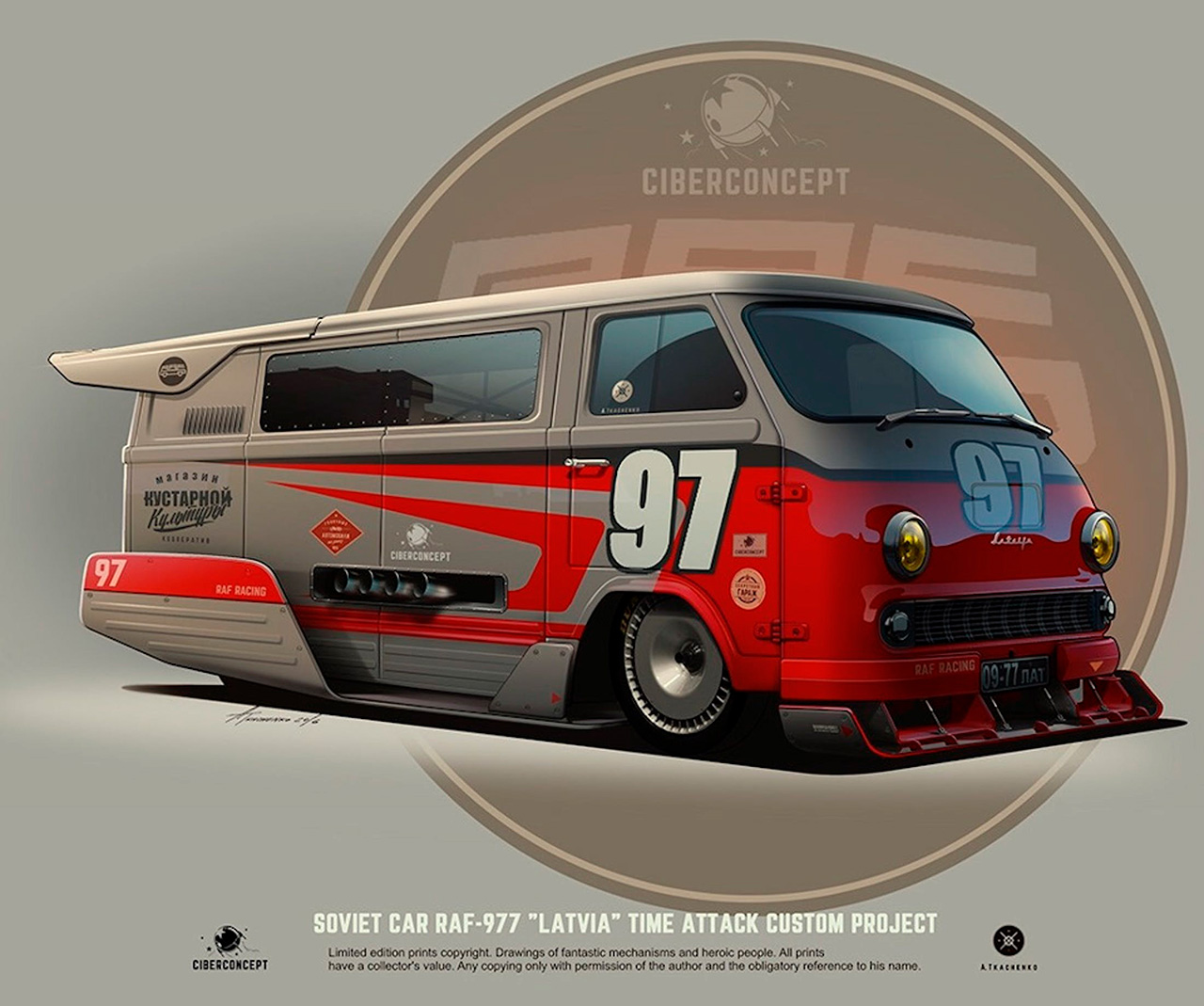 It's hard to differentiate this custom version of the RAF-977 "Latvia" minibus from some kind of retro-futuristic train.
Andrey Tkachenko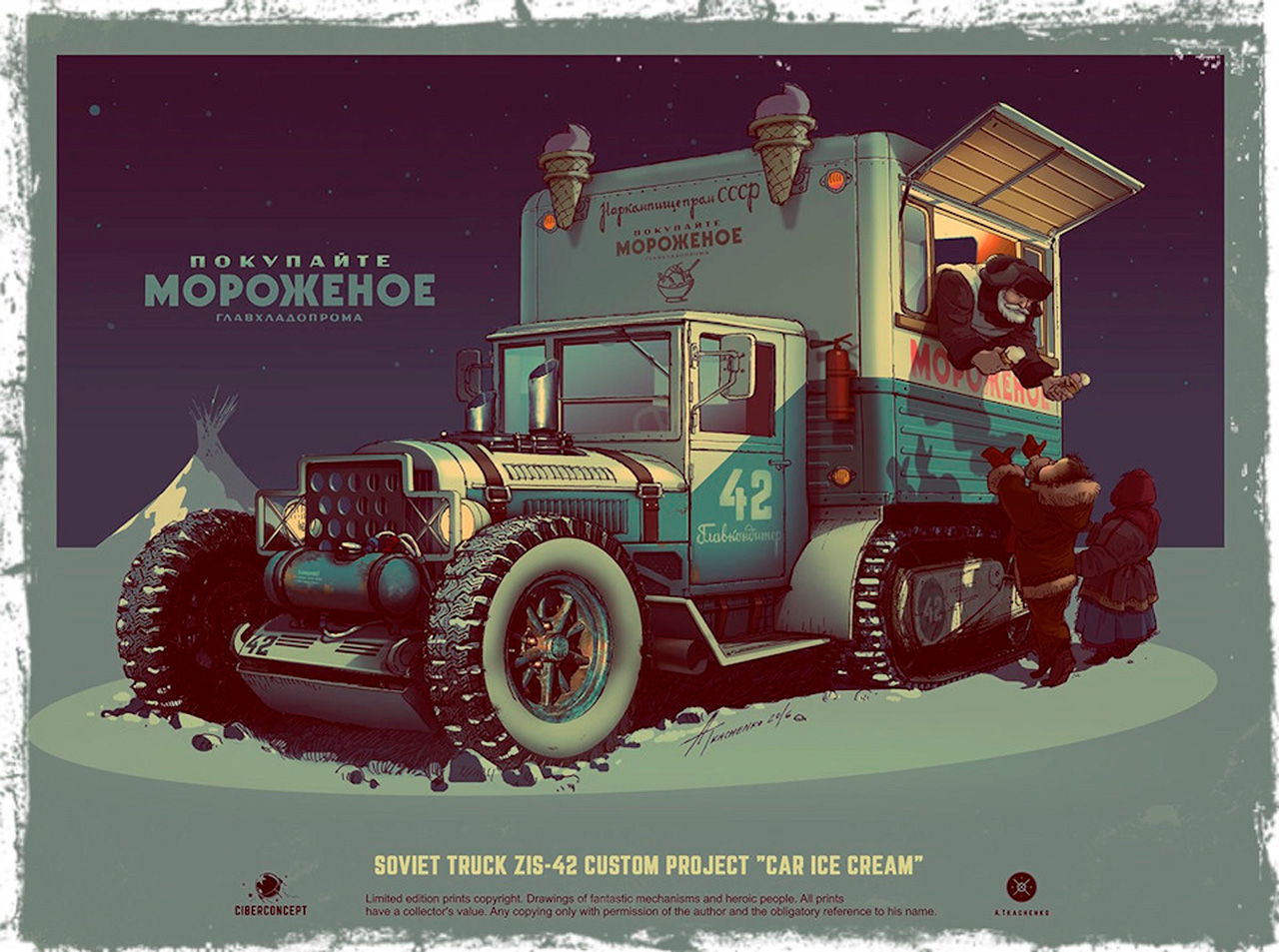 Wow! An ice cream selling truck combining wheels with chain tracks — this ZIS-42-based wonder can reach ice cream hungry children no matter how remote!
Andrey Tkachenko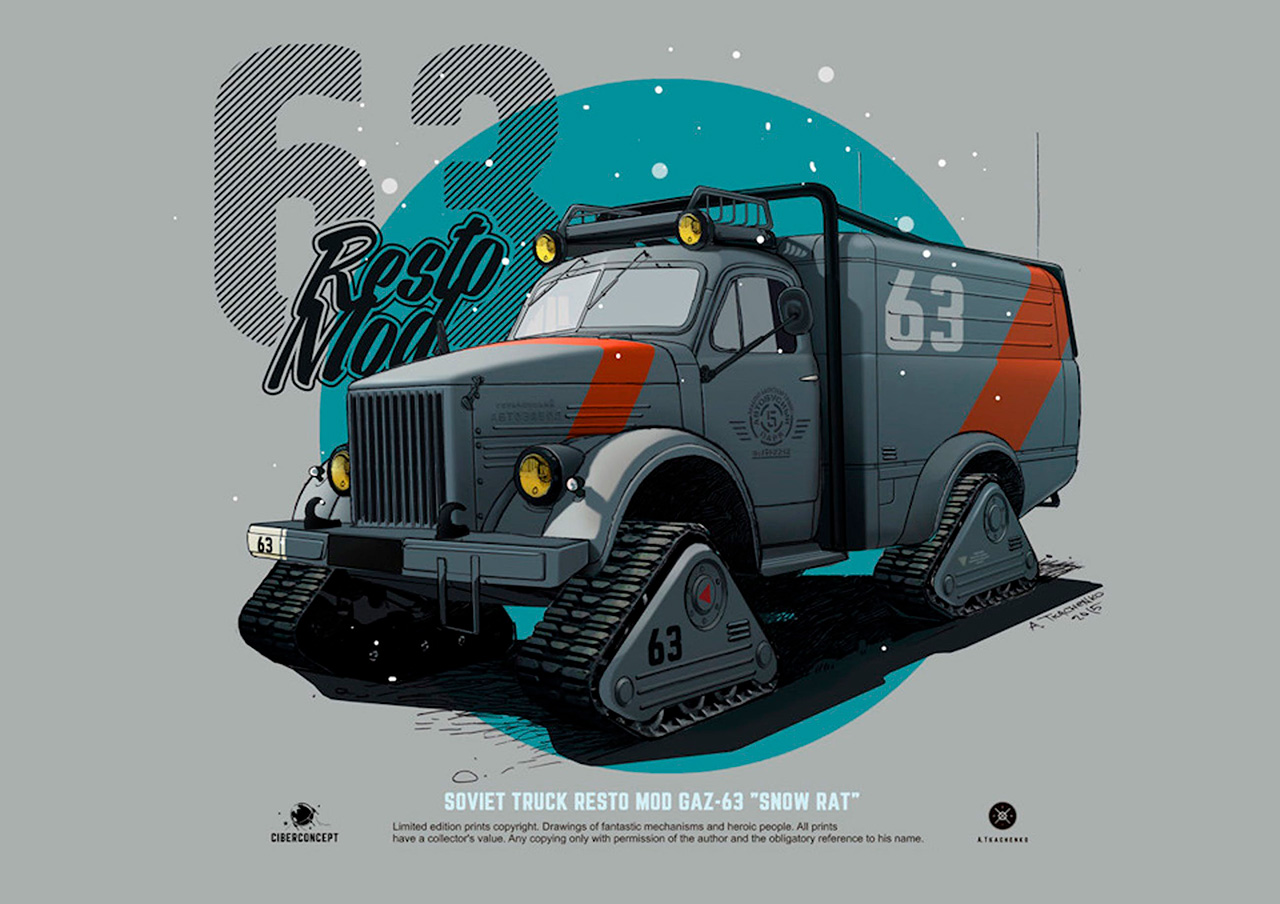 This beast is called the "Snow Rat," created on the basis of the GAZ-68. Just take a look at those mighty chain trucks! Even the heaviest snow stands no chance.
Andrey Tkachenko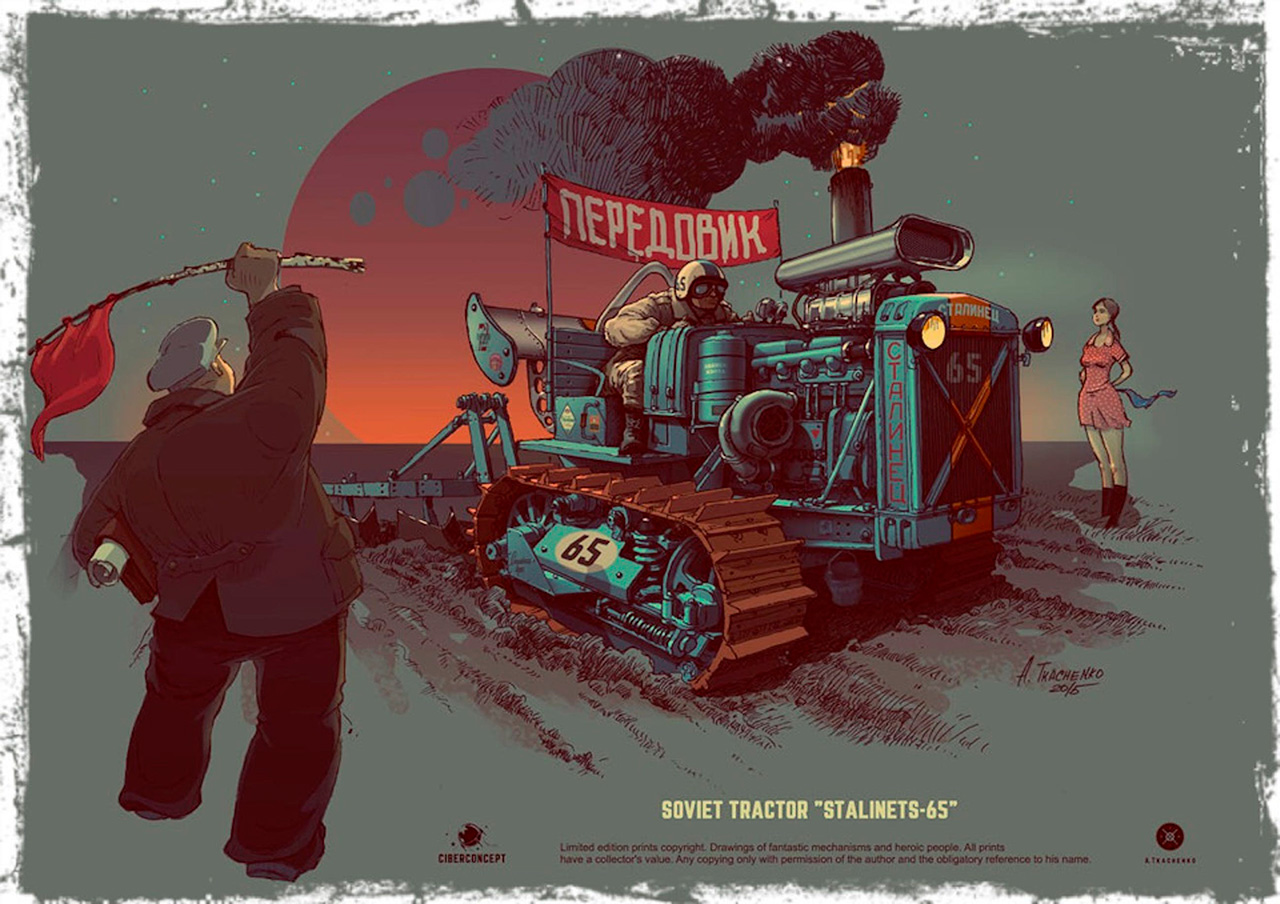 This picture sparks the imagination. The original tractor in this custom work is called the "Stalinets-65" (the name derives from Stalin); there is a beautiful girl, the red communist flag and a gorgeous sunset in the background; and the machine seems to be turning up the soil for the coming harvest. The name "Peredovik" (leading worker), along with the tunnel-vision driver and plumes of thick smoke, add daredevil spirit!
Andrey Tkachenko
If using any of Russia Beyond's content, partly or in full, always provide an active hyperlink to the original material.
Get the week's best stories straight to your inbox