Backstage at Gogol Center, Russia's main avant-garde theater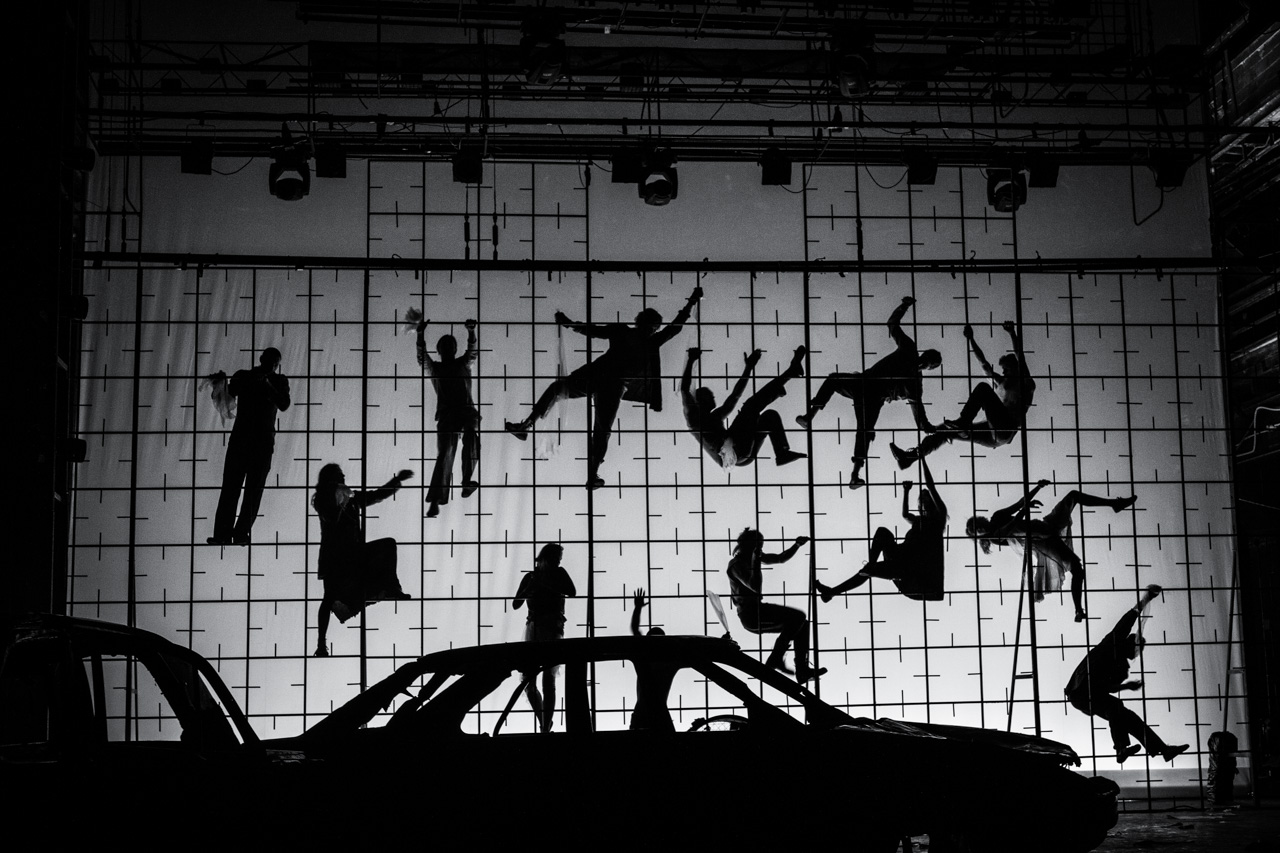 This year's half-decade anniversary will see the theater stage ten premieres by novice directors and playwrights, alongside ones by the renowned Vladislav Nastashev, Elmars Senkovs, Filipp Grigoryan and others. The director and actors gave behind-the-scenes access to photographer Alex Yocu, whose backstage photos of the company's rehearsals and performances form part of a new book about the life of the theater.
Alex Yocu/Gogol Center
In 2017 the Moscow-based theater Gogol Center celebrates its fifth anniversary. Its artistic director is the iconic Kirill Serebrennikov, whose boundless energy lets him stage a dozen premieres a year, plus performances at other venues in Russia (including the Bolshoi Theater) and abroad (the most recent being "The Barber of Seville" at the Komische Oper Berlin). He also finds time to take part in festivals (such as the prestigious Festival d'Avignon in 2015-16) and make films ("The Student" was presented at Cannes 2016).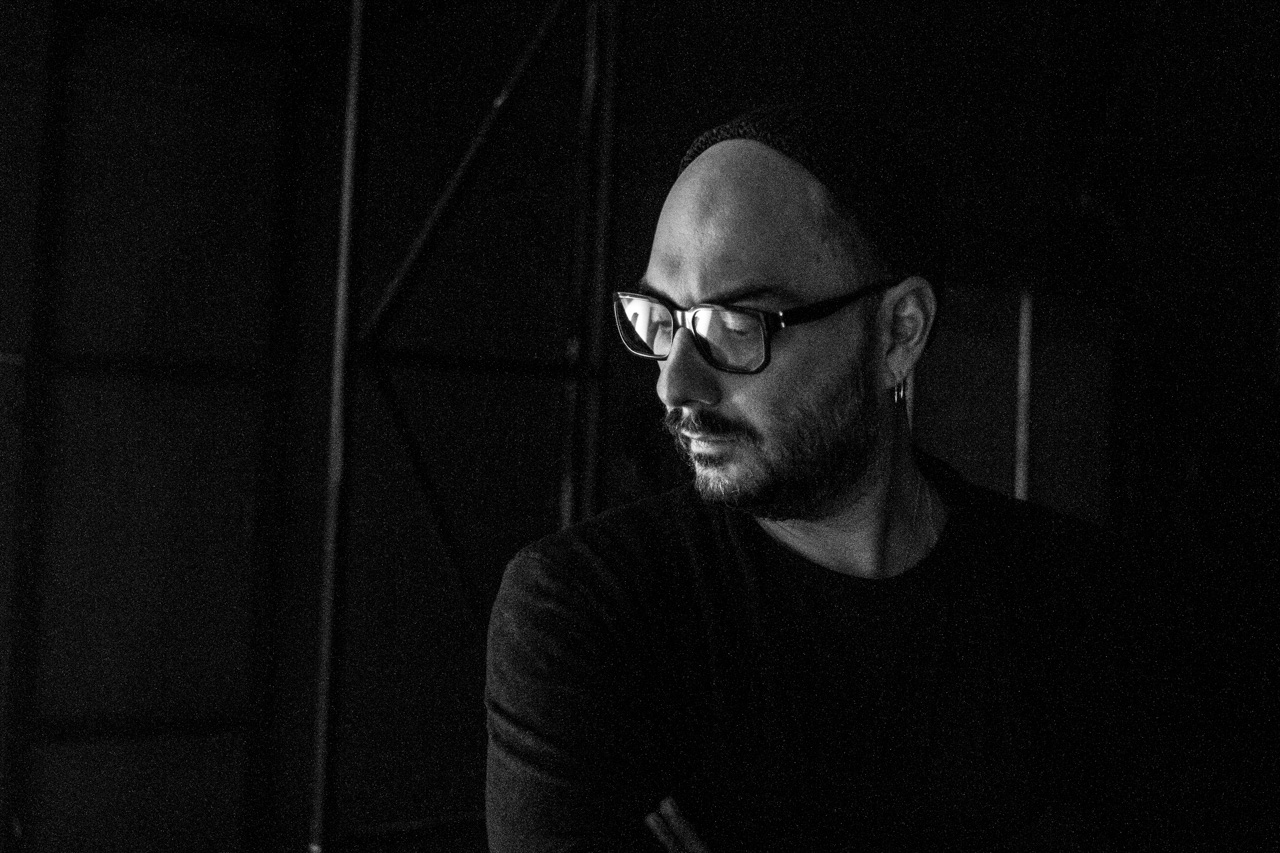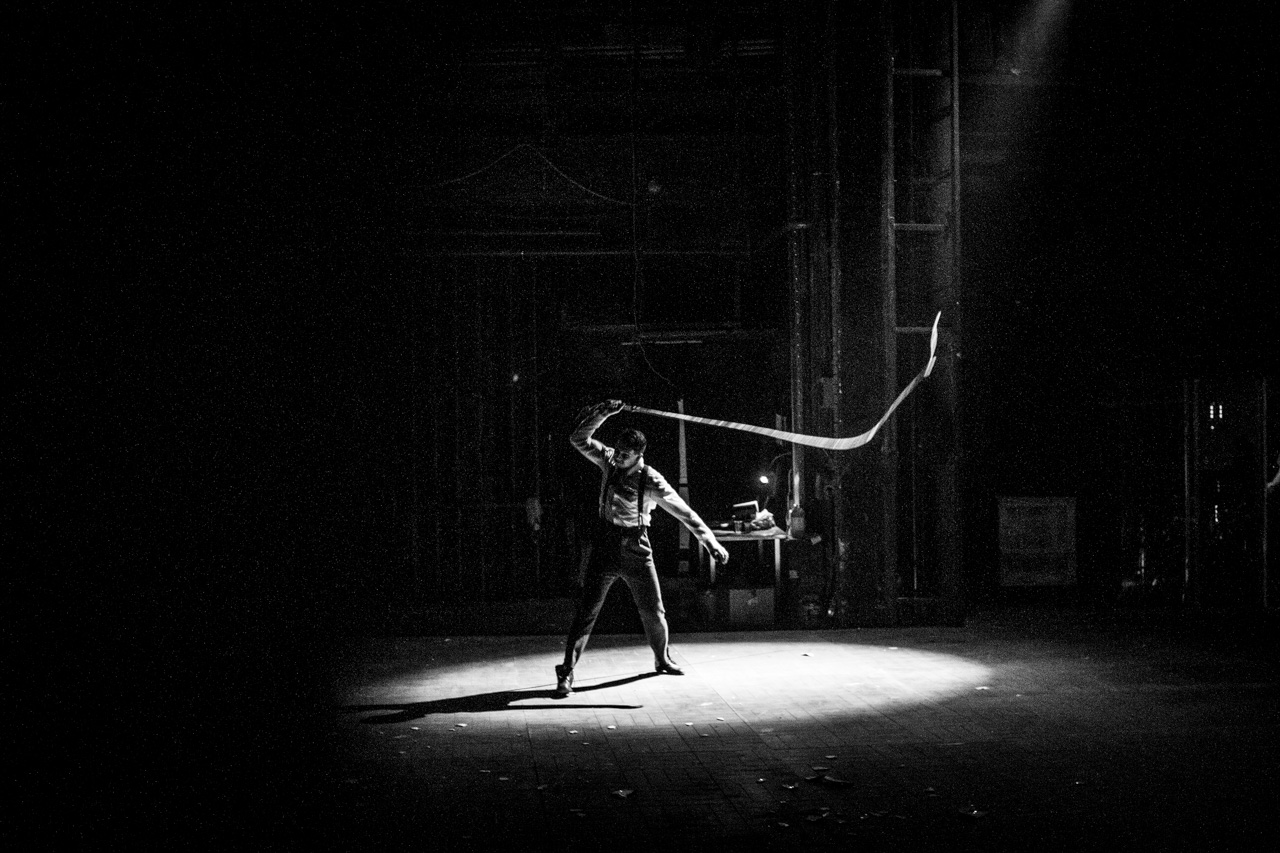 "Kafka" /// In the production by Kirill Serebrennikov, biographical motifs from the writer's life are intertwined with stories from his imagination, while characters from Kafka's bug-infested fables interact with real people.
Alex Yocu/Gogol Center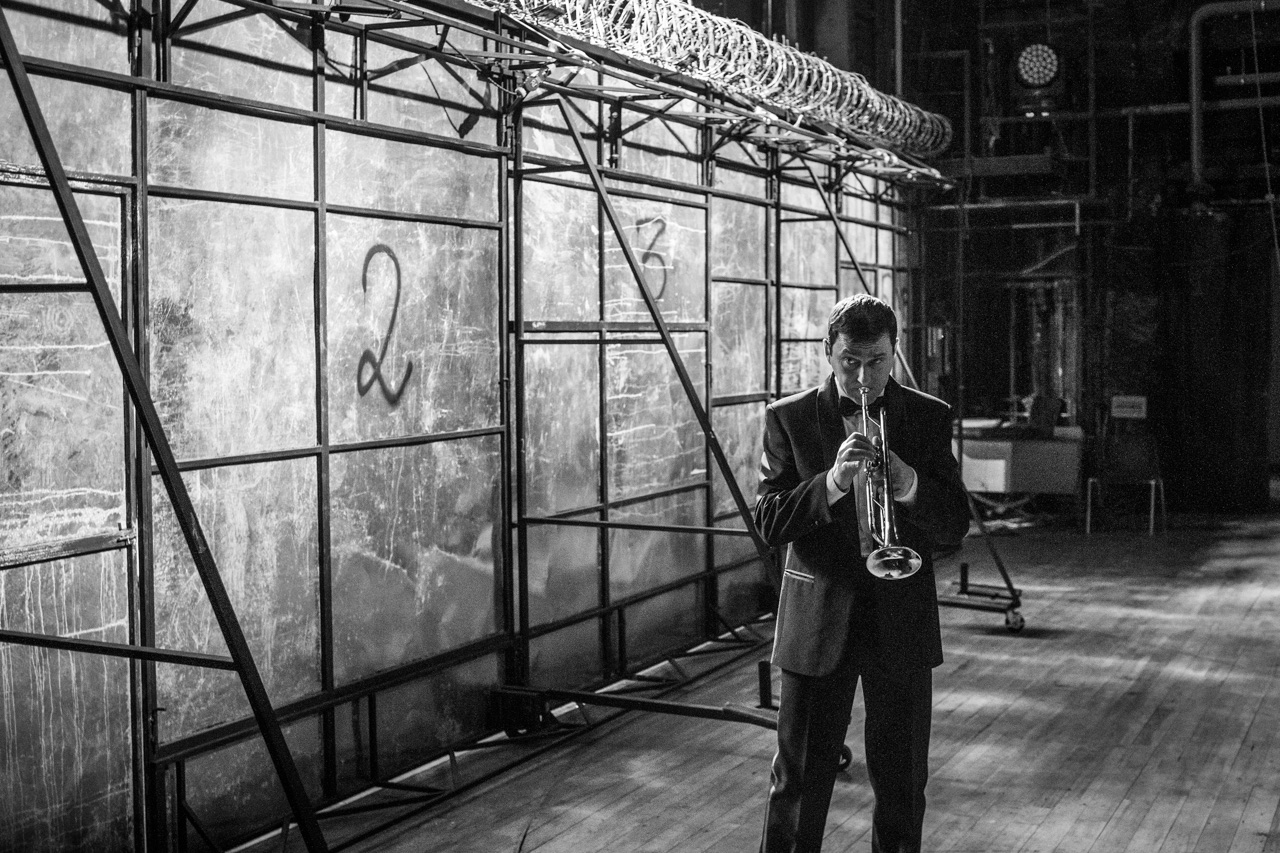 "Who Lives Well in Russia?" /// This staging of Nikolai Nekrasov's poem, which explores the vast boundaries of Russia, consists of three, wholly dissimilar acts, spanning popular genres from vulgar farce to direct dialogue with the audience.
Alex Yocu/Gogol Center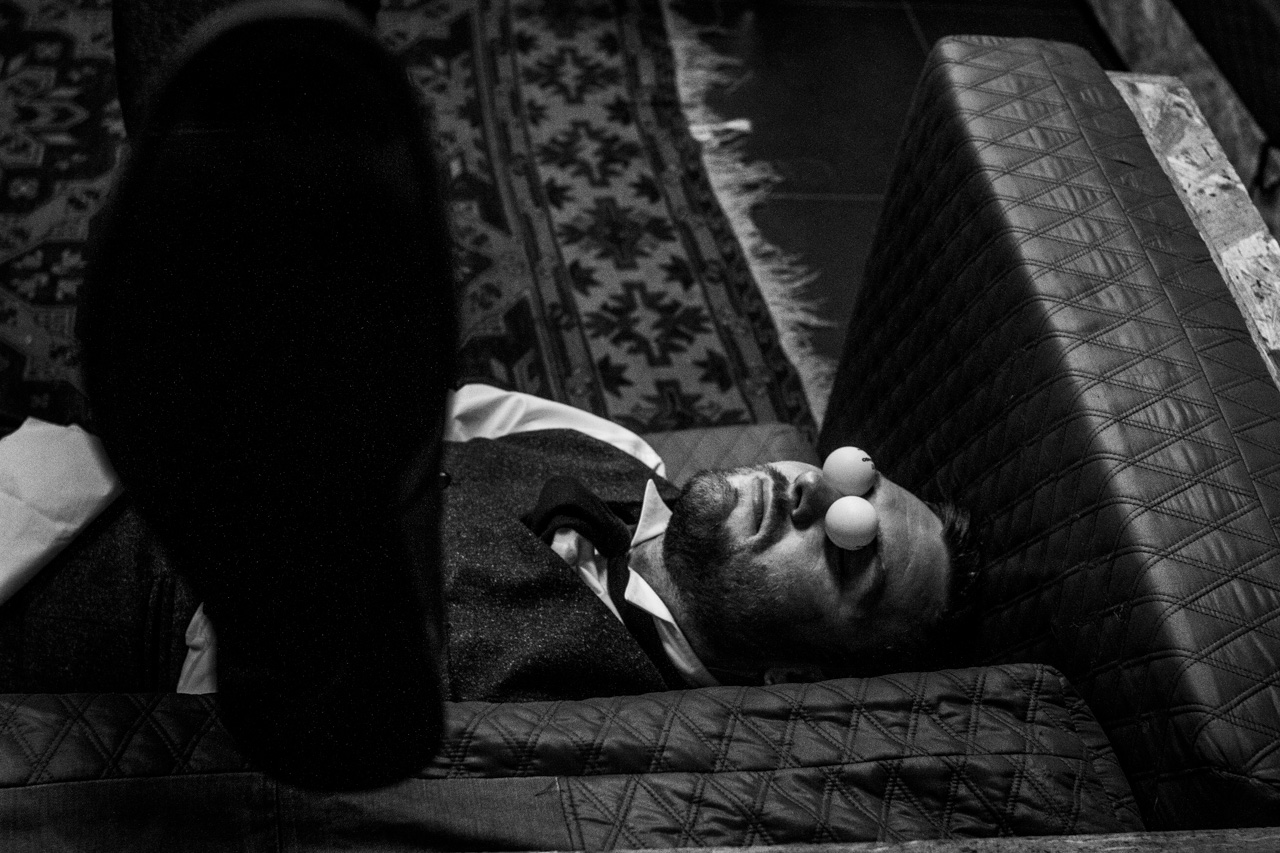 "Kafka" /// As conceived by playwright Valery Pecheikin, characters from Kafka's "internal biography" appear on stage: from flying dogs and the beetle-man Gregor Samsa to Odradek and people from his dreams.
Alex Yocu/Gogol Center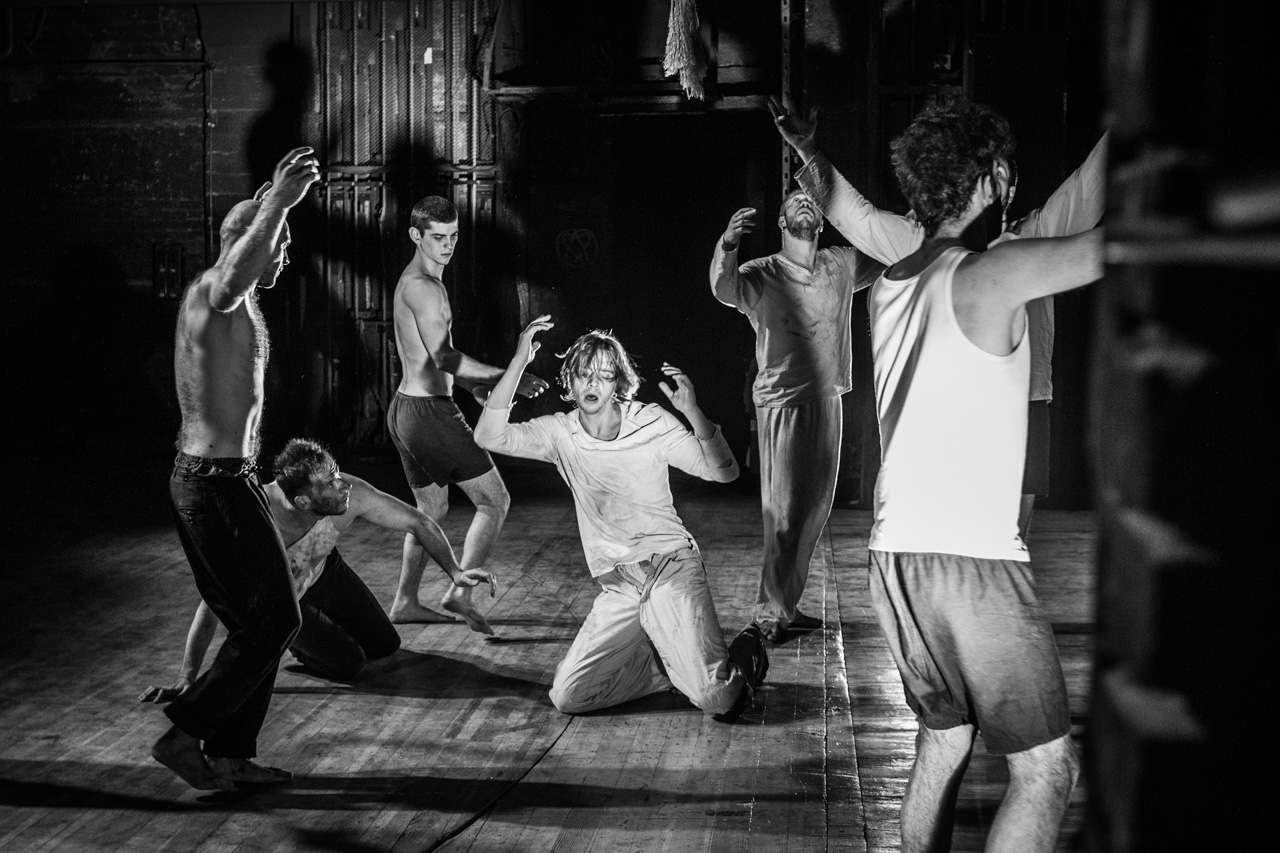 "Who Lives Well in Russia" /// Nekrasov's poem, written after the abolition of serfdom, poses awkward questions about gaining freedom and the convenience of habitual slavery.
Alex Yocu/Gogol Center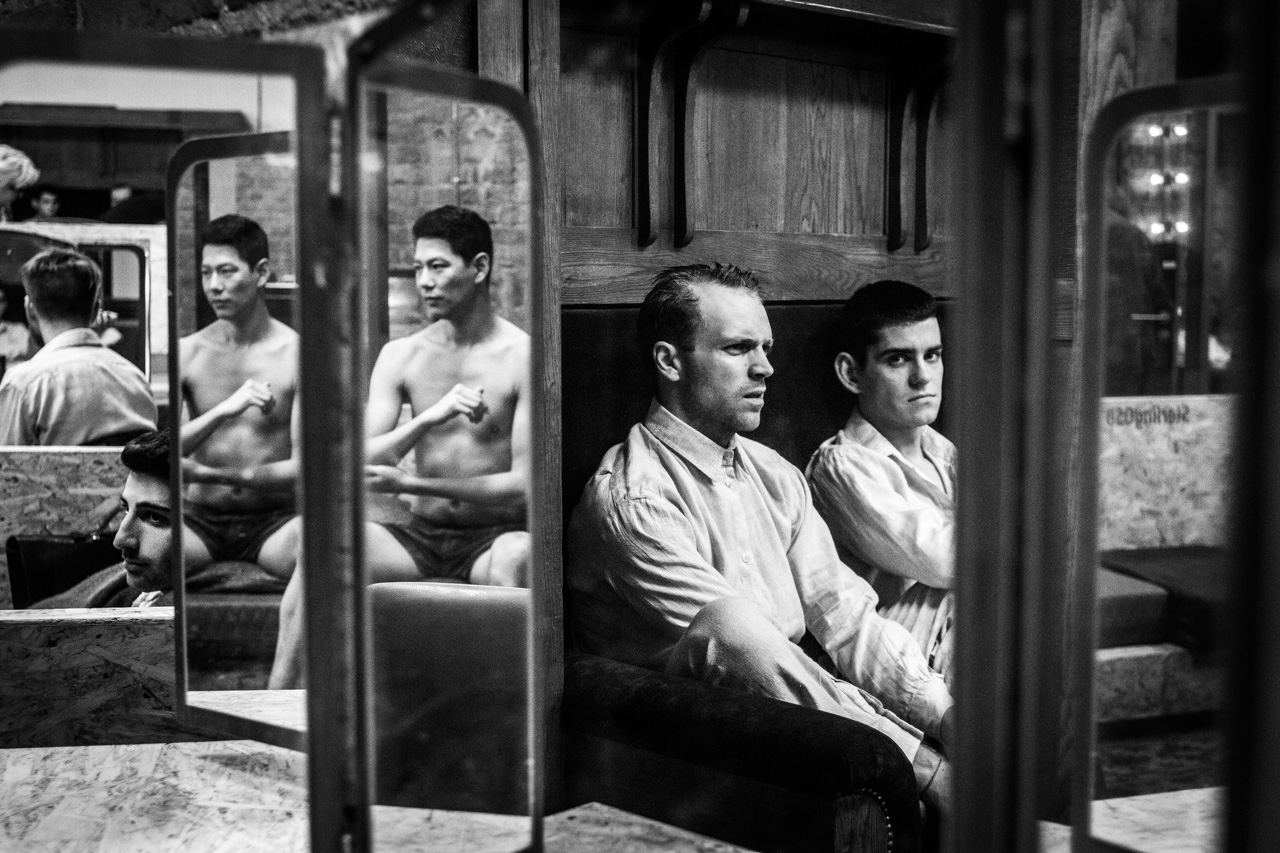 "Mandelstam. The Wolfhound Age" /// The second play in the "Star" cycle is dedicated to the life and work of five poets: Boris Pasternak, Osip Mandelstam, Anna Akhmatova, Vladimir Mayakovsky and Mikhail Kuzmin. At heart, the play is about Mandelstam's artistic search, followed by his arrest (after an anonymous denunciation), exile and death.
Alex Yocu/Gogol Center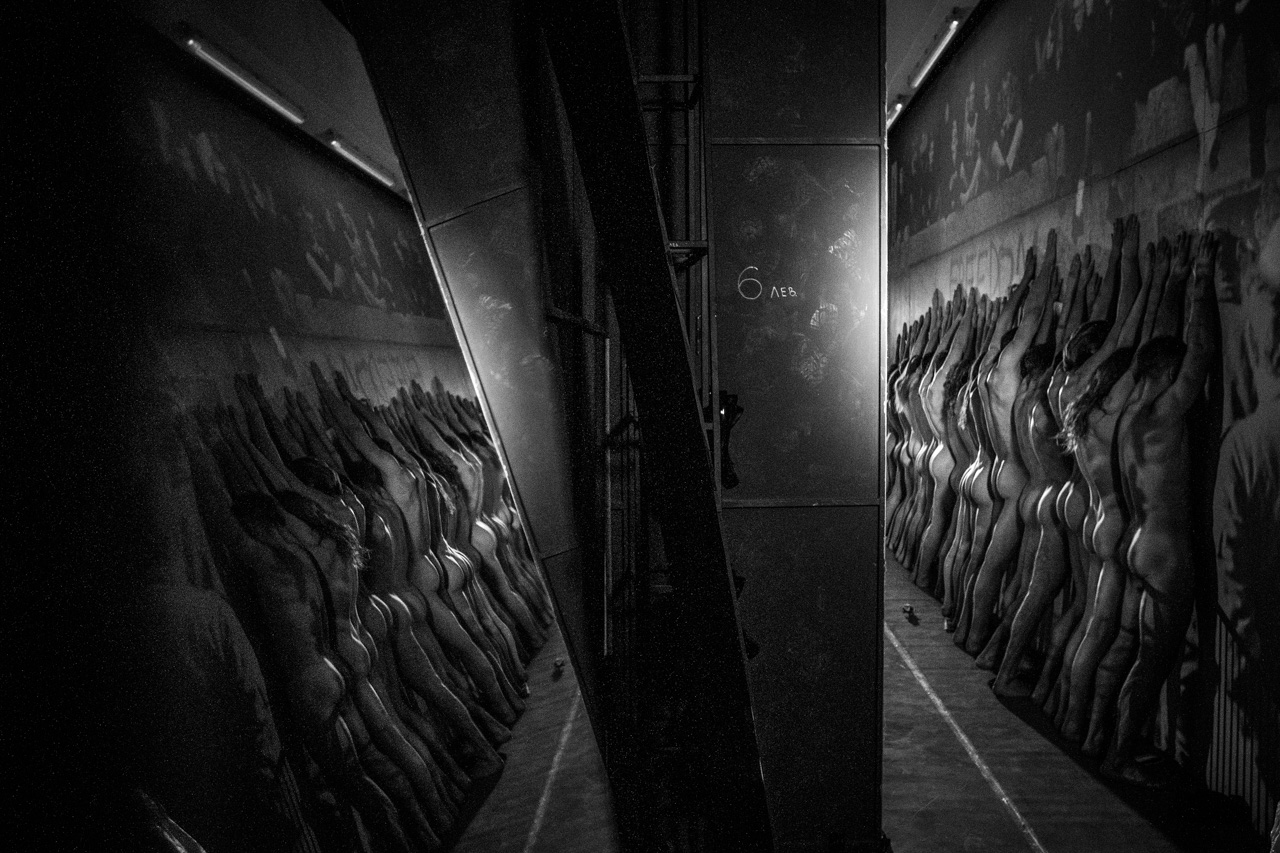 "Müller's Machine" /// The production is based on the plays "Die Hamletmaschine" and "Quartet" by the German playwright and director Heiner Müller, as well as his letters and diaries. It tells about the human body and the unavoidability of love.
Alex Yocu/Gogol Center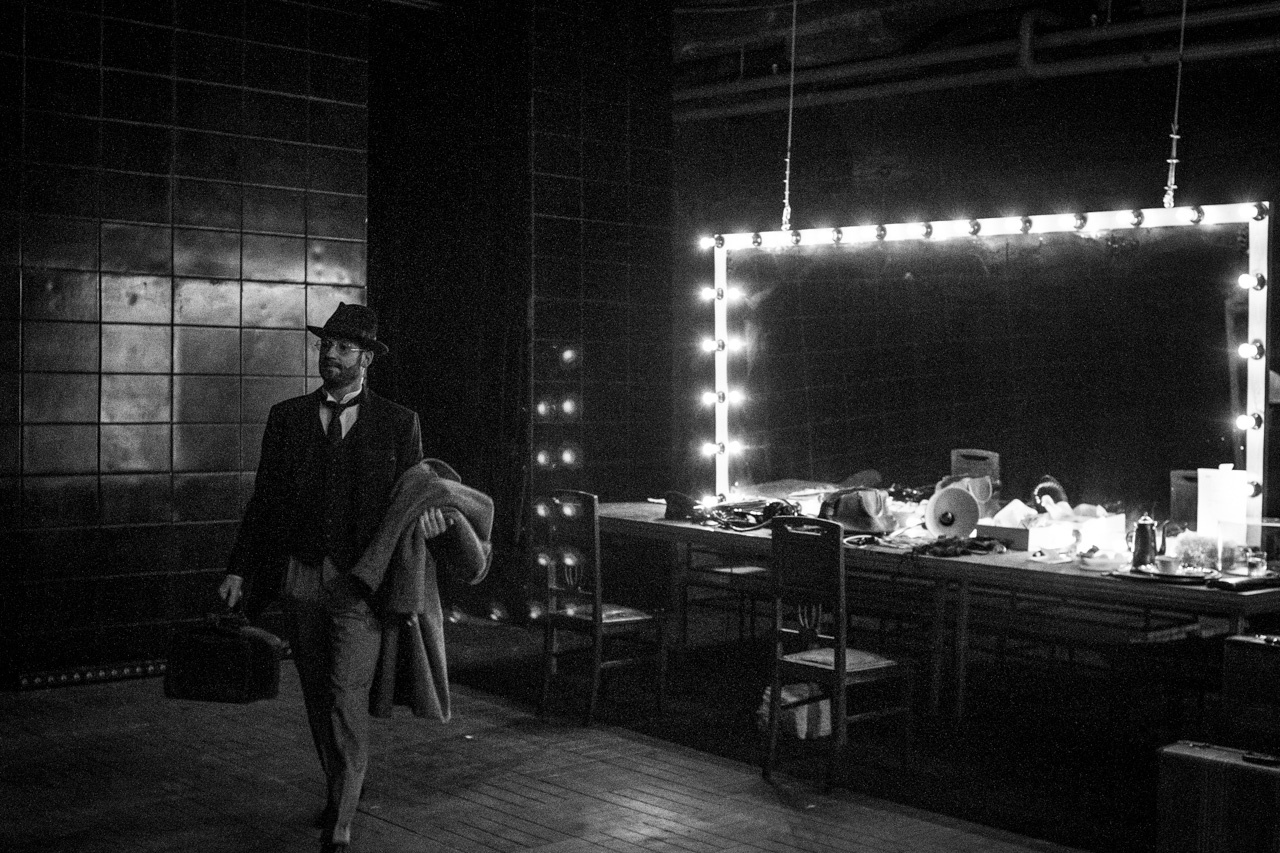 "Kafka" /// Valery Pecheikin, playwright: "Kafka's absurdity has a tough inner logic that I set out to find. Even today we still seem to inhabit a world where the measure of everything is the absurd. It remains only to reiterate Kafka himself: "I would like to lead the world to a state of purity, truth and sanctity."
Alex Yocu/Gogol Center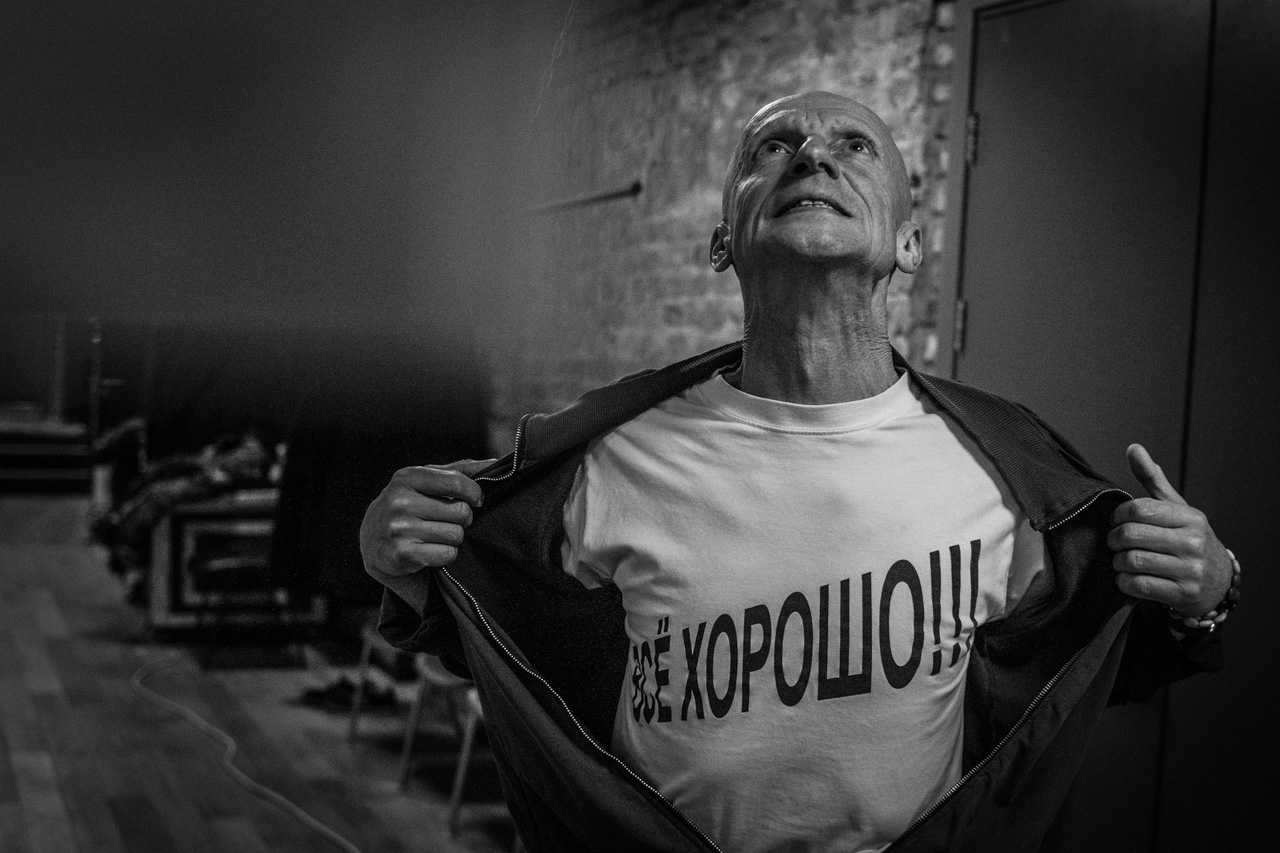 "Mandelstam. The Wolfhound Age" /// "Please do not think of me as a shadow. I do still cast a shadow. But lately I have become decidedly intelligible to everyone. It's awful. For a quarter of a century, I have been swimming against the tide of Russian poetry, mixing the important with the trite. But soon my verse will merge with it and dissolve in it, having altered something in its structure and composition," from a letter by Osip Mandelstam to Yuri Tynyanov, Jan. 21, 1937
Alex Yocu/Gogol Center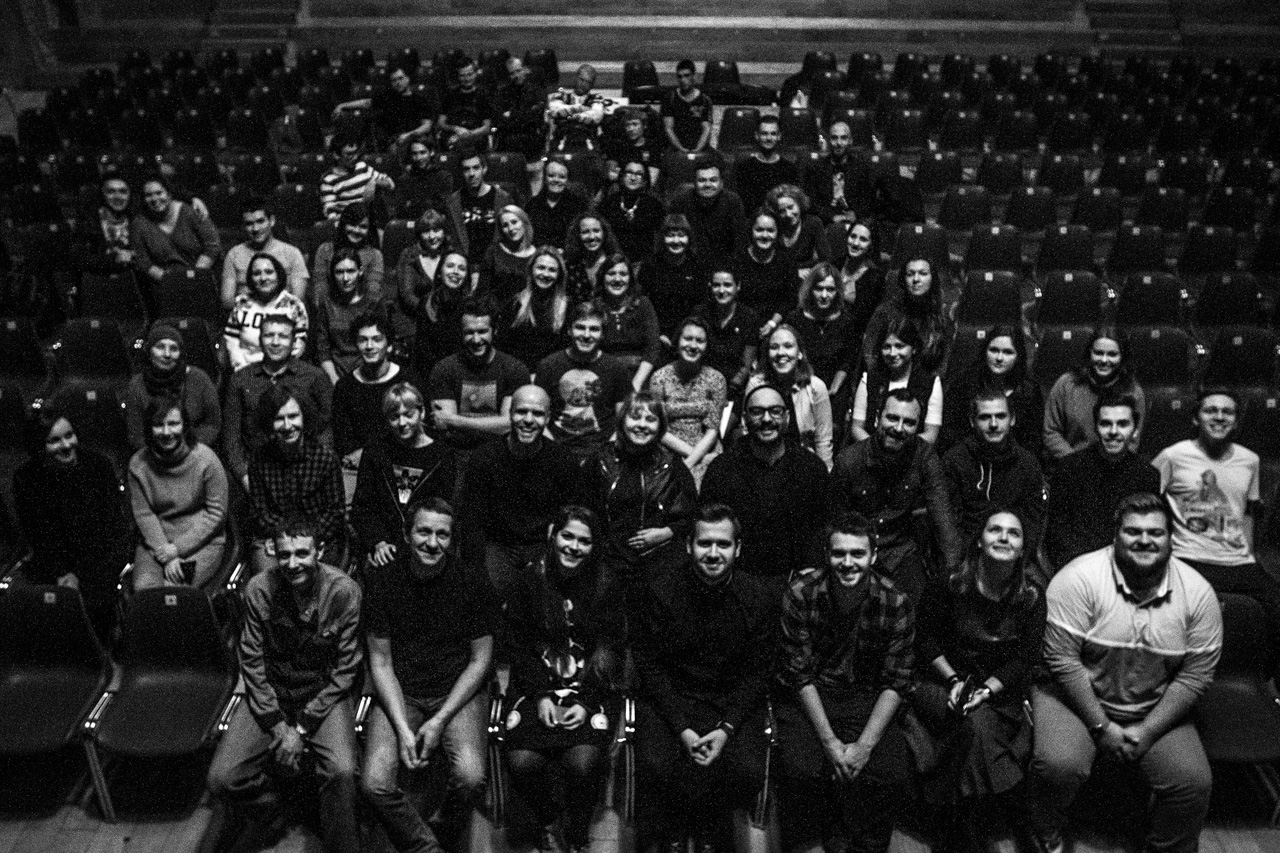 This season, the Gogol Center opened its new Theater Mediatheque. Unique in Russia, the project is an attempt to create a home for all currently available theater video footage and to make the archive accessible to as many users as possible.
Alex Yocu/Gogol Center
Get the week's best stories straight to your inbox