Tanks and the city: Moscow holds final night rehearsal before May 9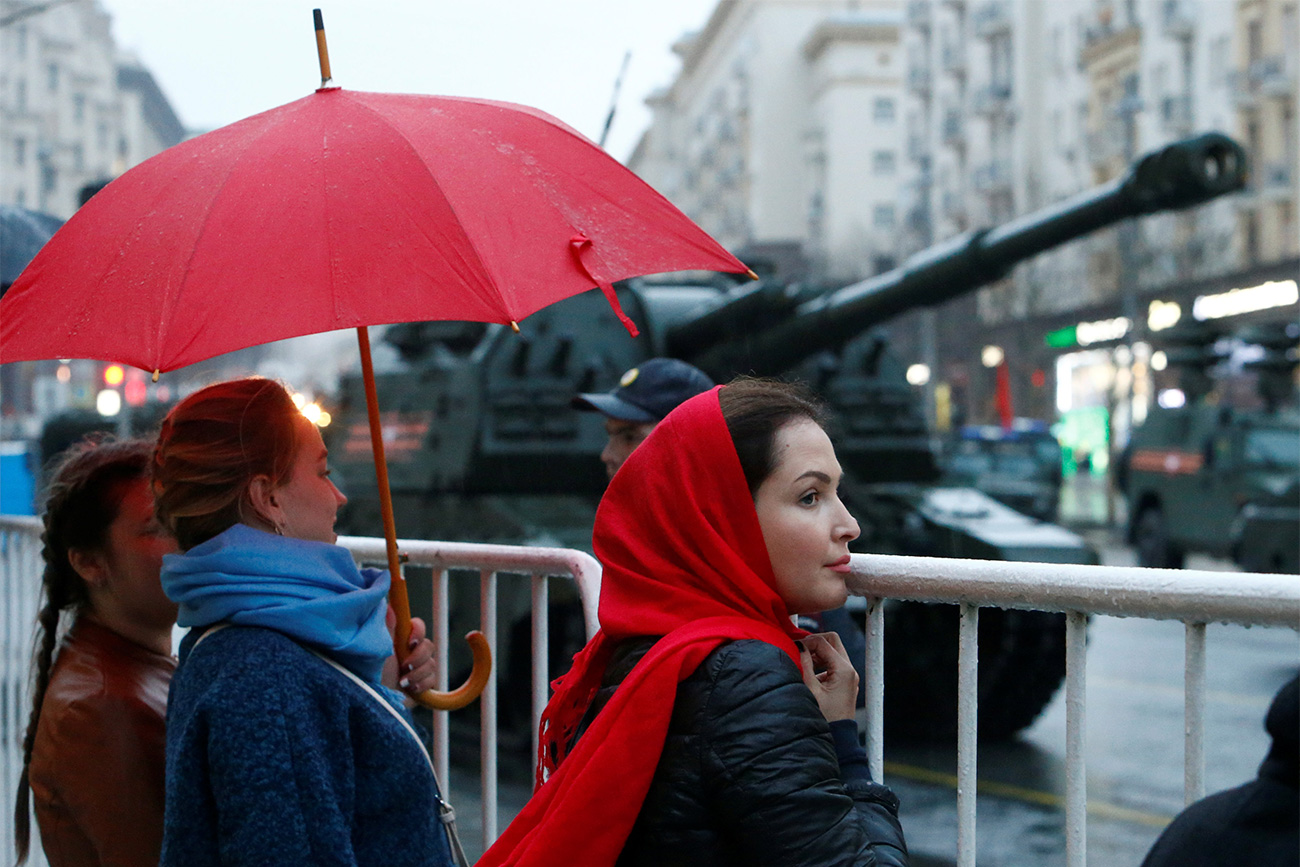 Neither rain nor slush can keep Muscovites away.
Reuters
Soldiers and military equipment rehearse for this year's Victory Parade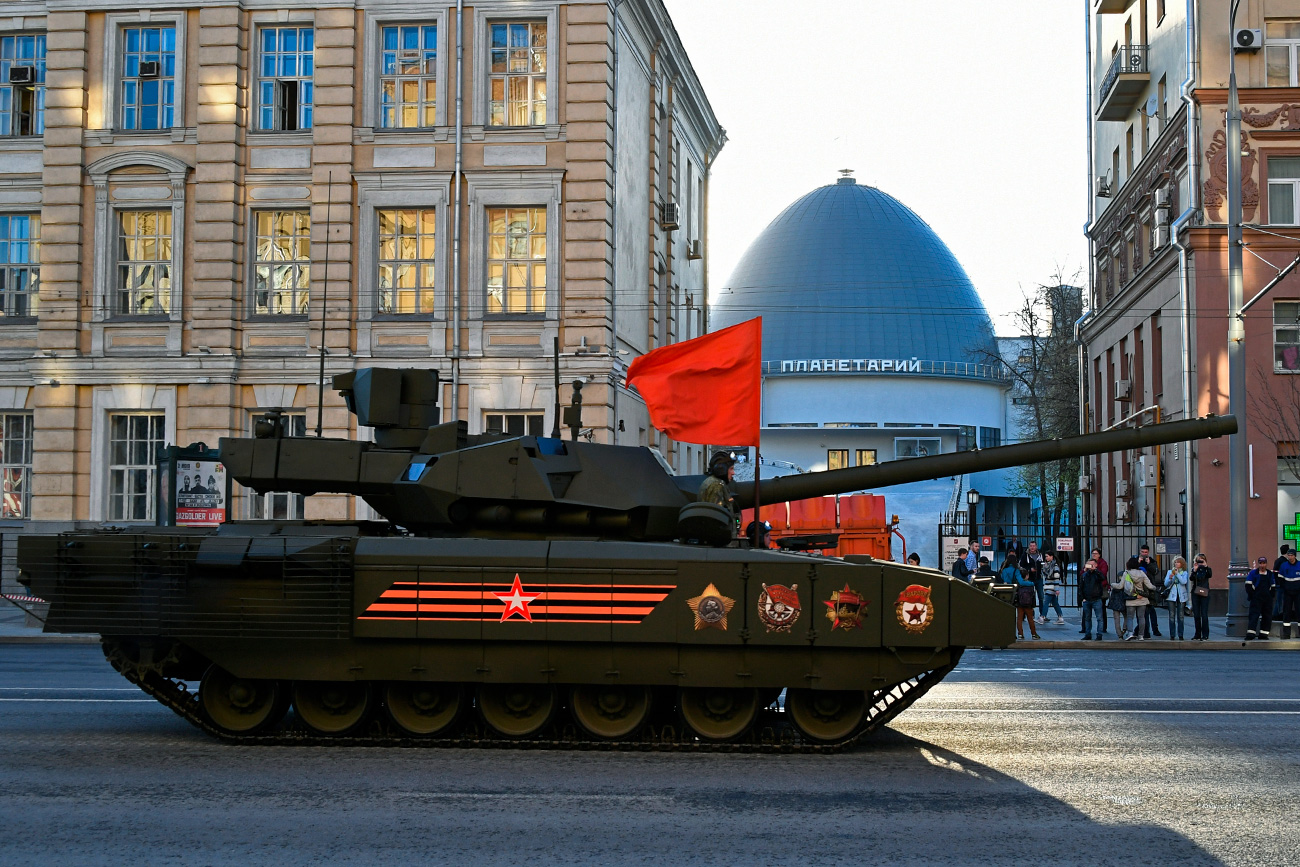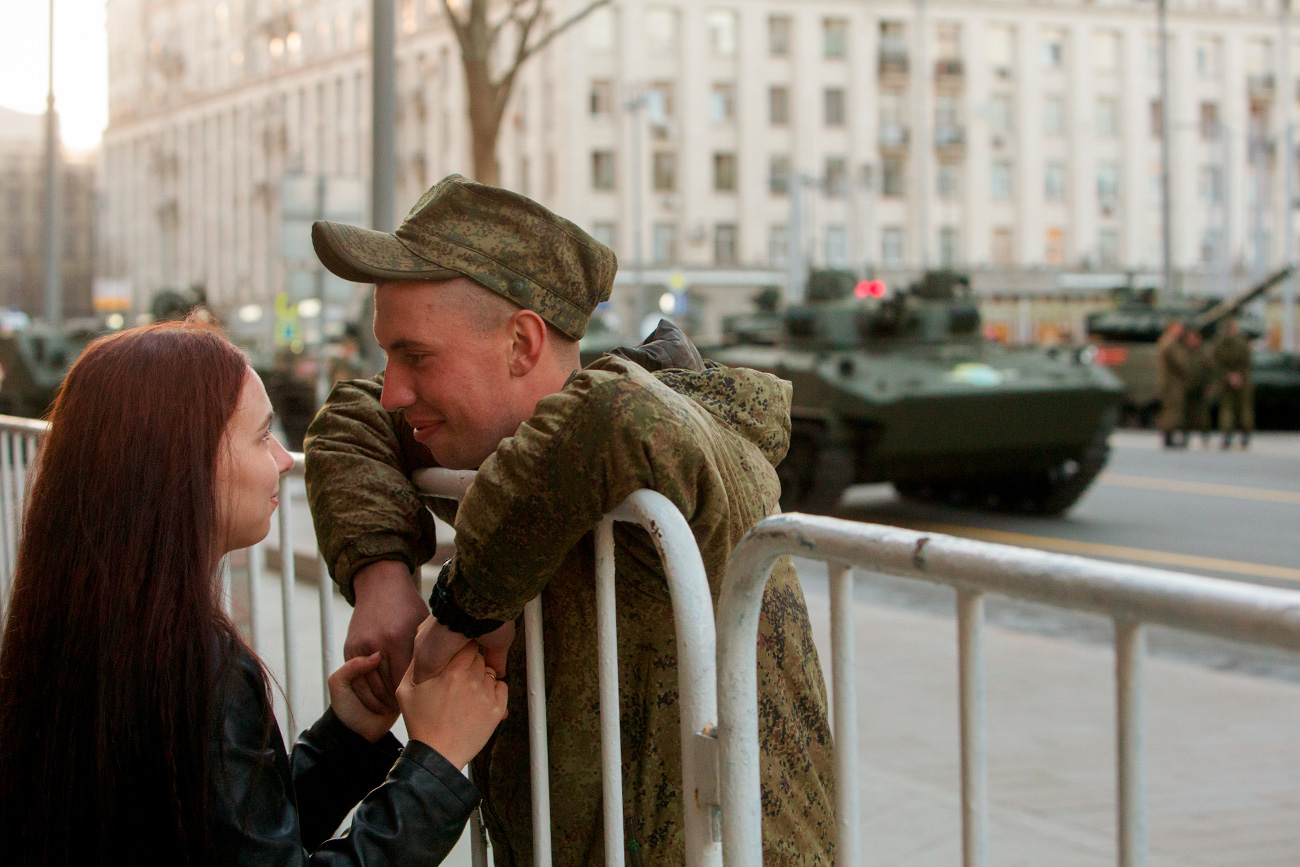 Local residents had a chance to follow the action through the city center. Some even met up with loved ones.
Ilya Pitalev/RIA Novosti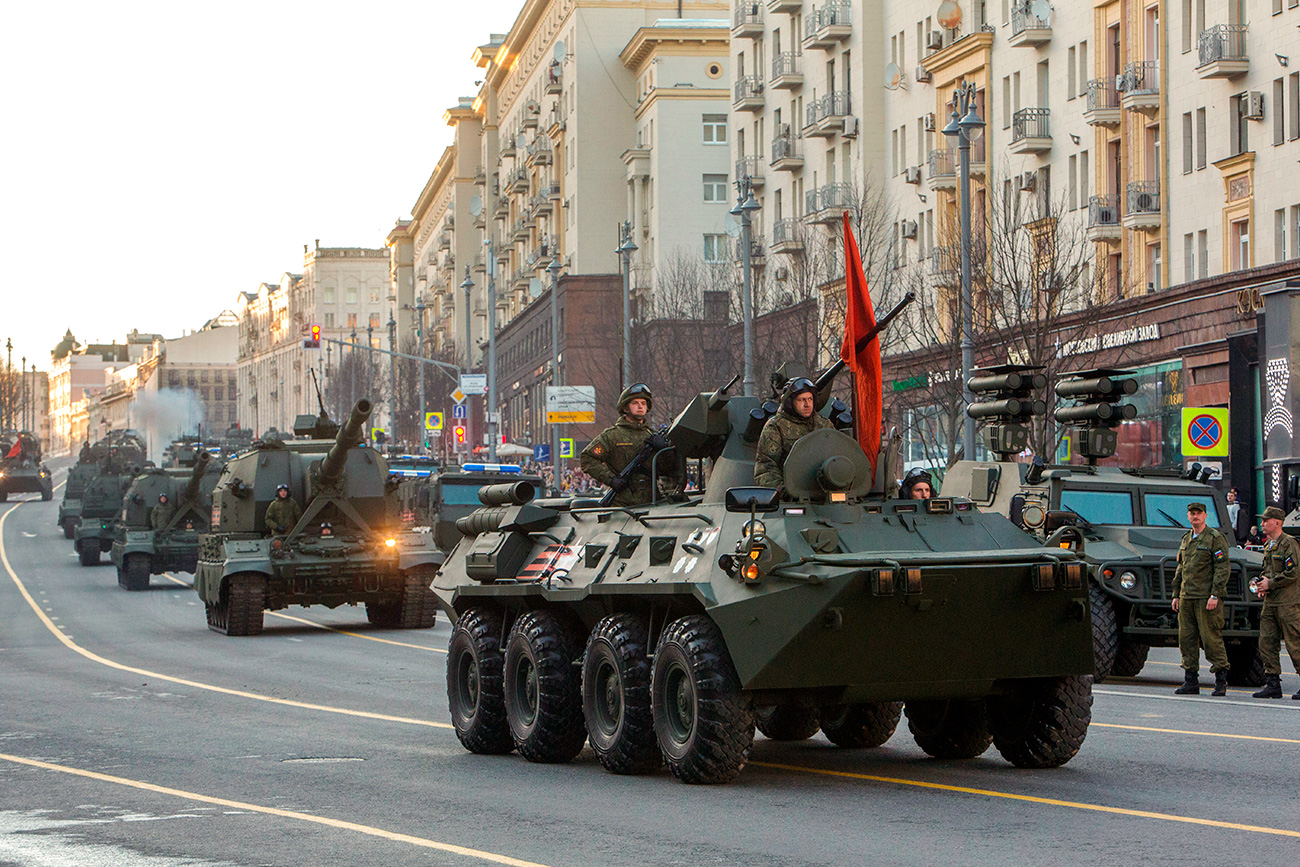 This column of light and heavy equipment consists of 114 vehicles. Among them are BTR-82A armored personnel carriers, Tiger-M armored vehicles with Arbalet combat modules and Koalitsiya-SV and Msta-S self-propelled howitzers.
Ilya Pitalev/RIA Novosti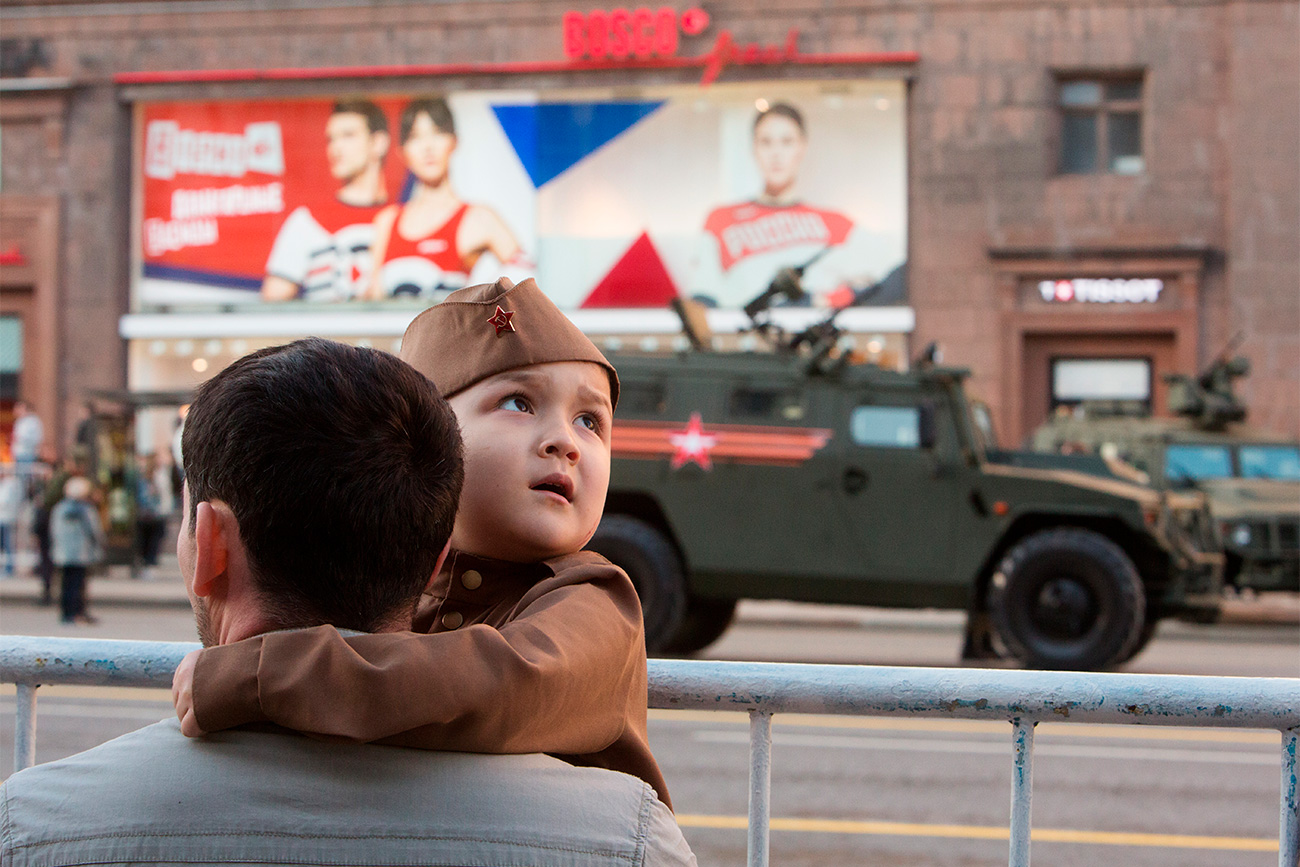 The parade rehearsal is a unique opportunity for parents to show their children military hardware in action.
Ilya Pitalev/RIA Novosti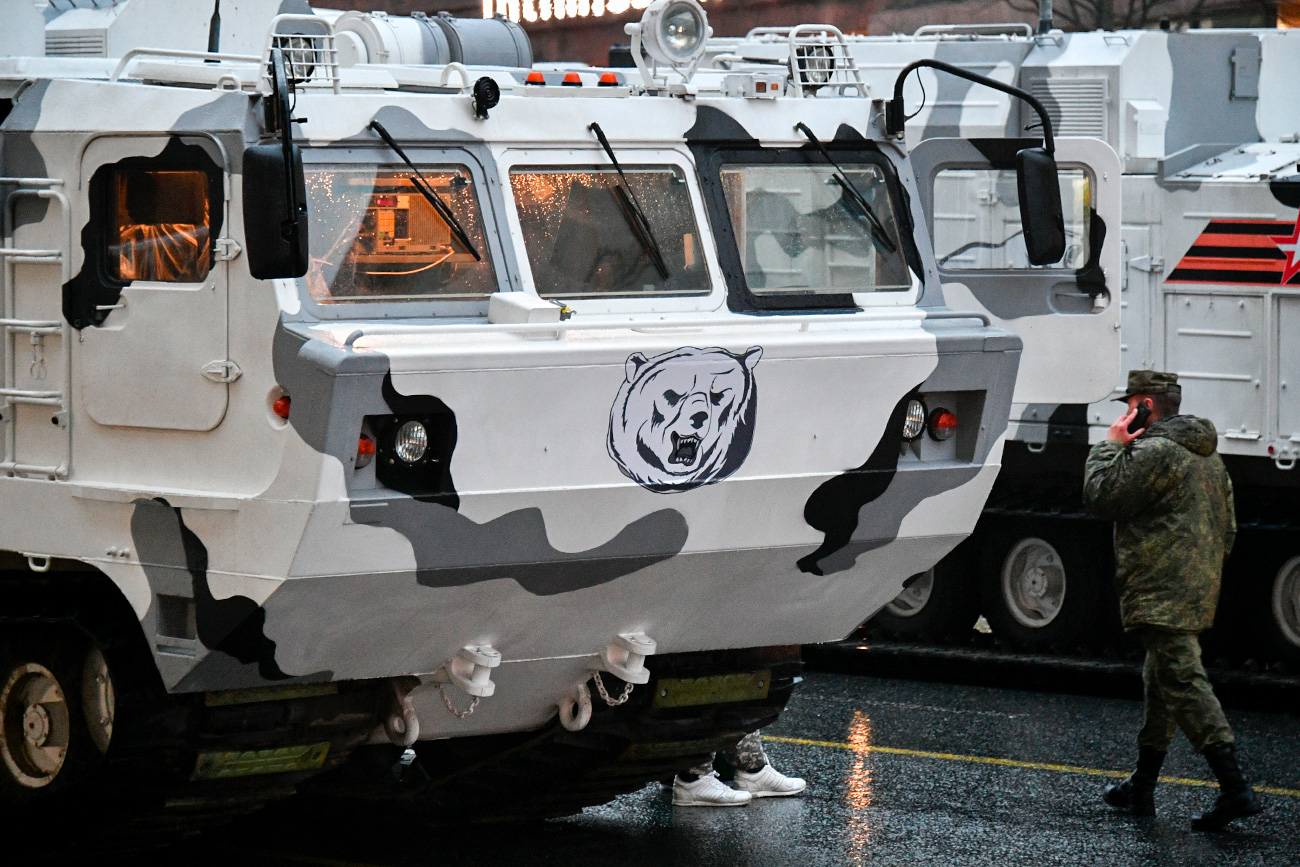 This year's debutants will be the Arctic Pantsir-SA anti-aircraft missile-and-gun complex and the Tor-M2DT anti-aircraft missile system, as well as support vehicles specially designed for the Far North.
Maksim Blinov/RIA Novosti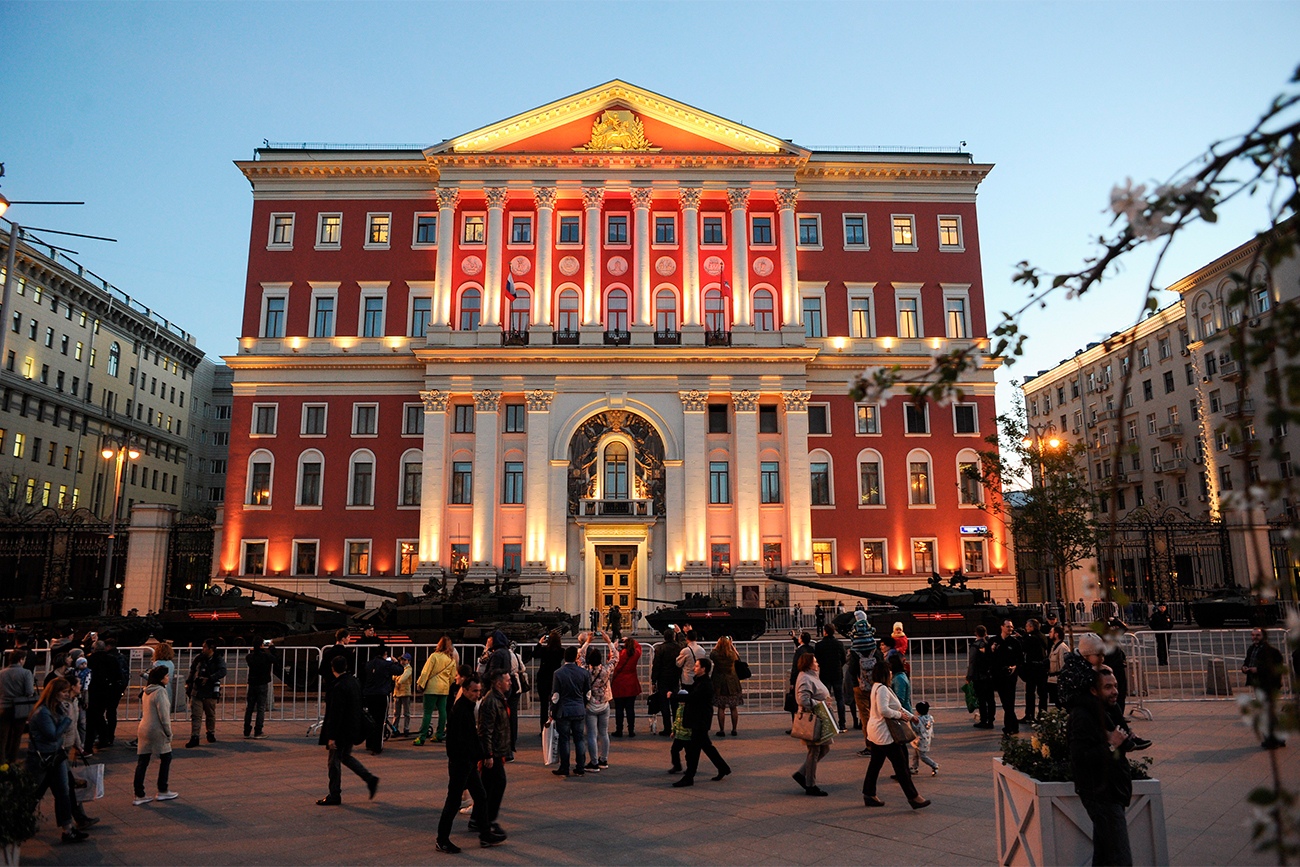 The columns of armored vehicles even passed under the windows of the Moscow City Hall.
Andrey Lubimov/Moskva Agency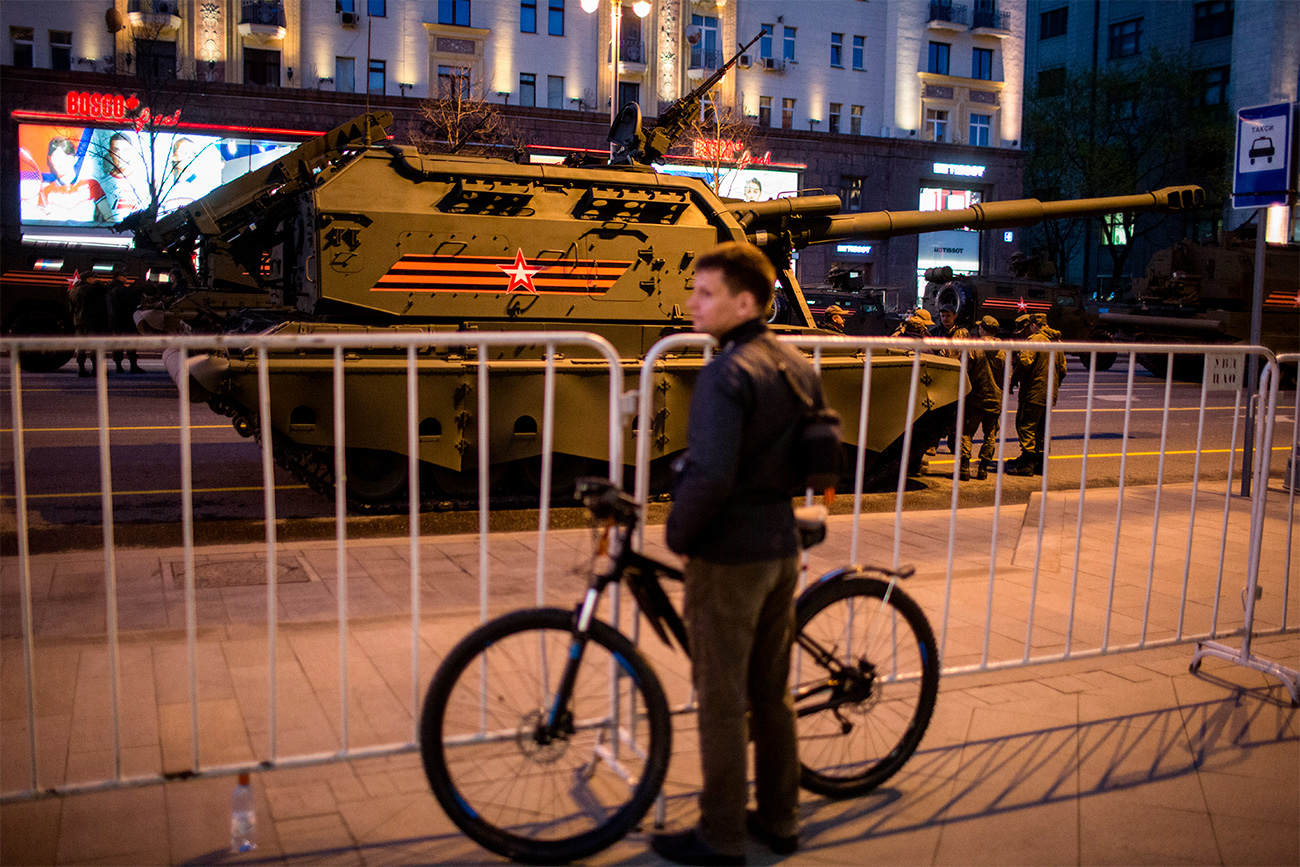 An Msta-S self-propelled howitzer moves through the city center.
Ilya Pitalev/RIA Novosti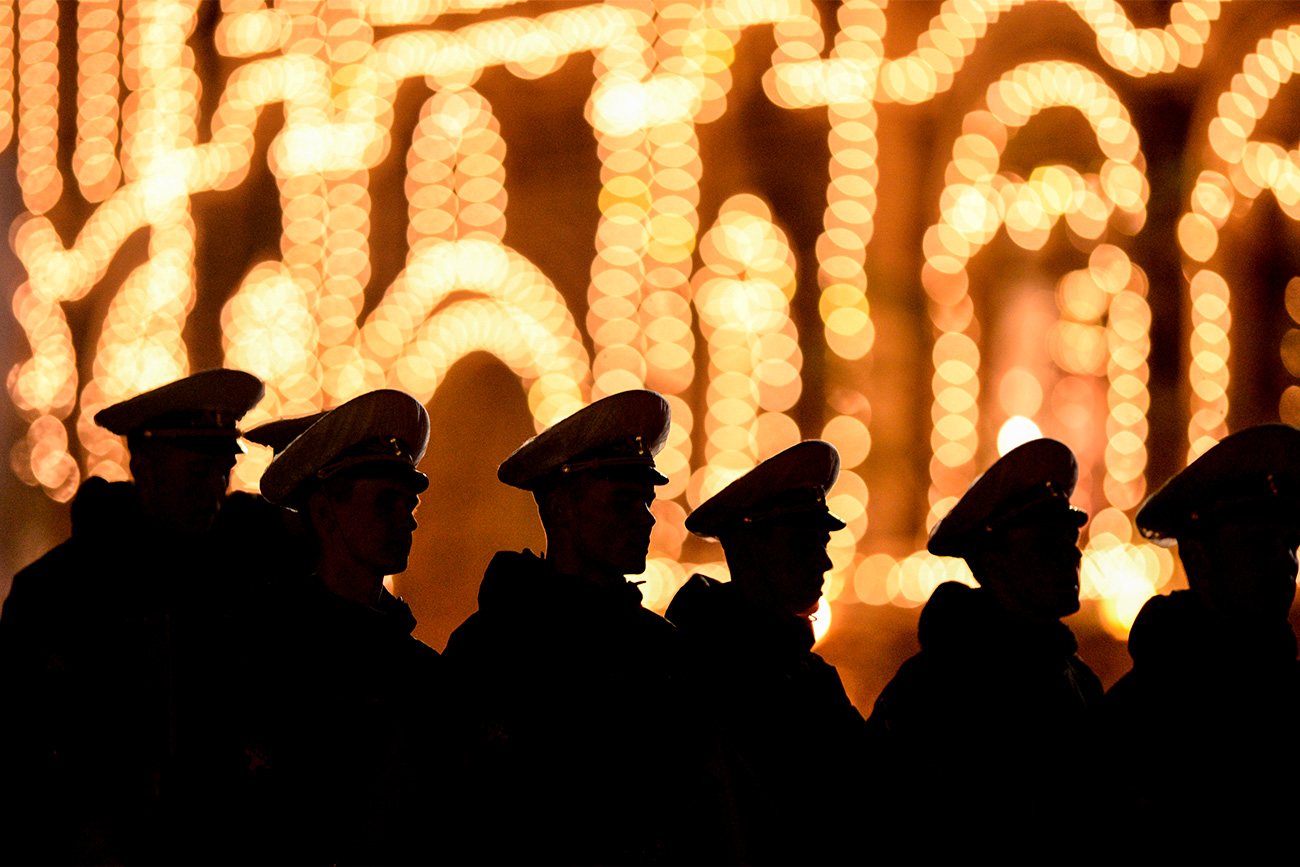 Service personnel take part in a rehearsal for this year's military parade on Red Square to mark the 72nd anniversary of Victory in the Great Patriotic War.
Alexey Filippov/RIA Novosti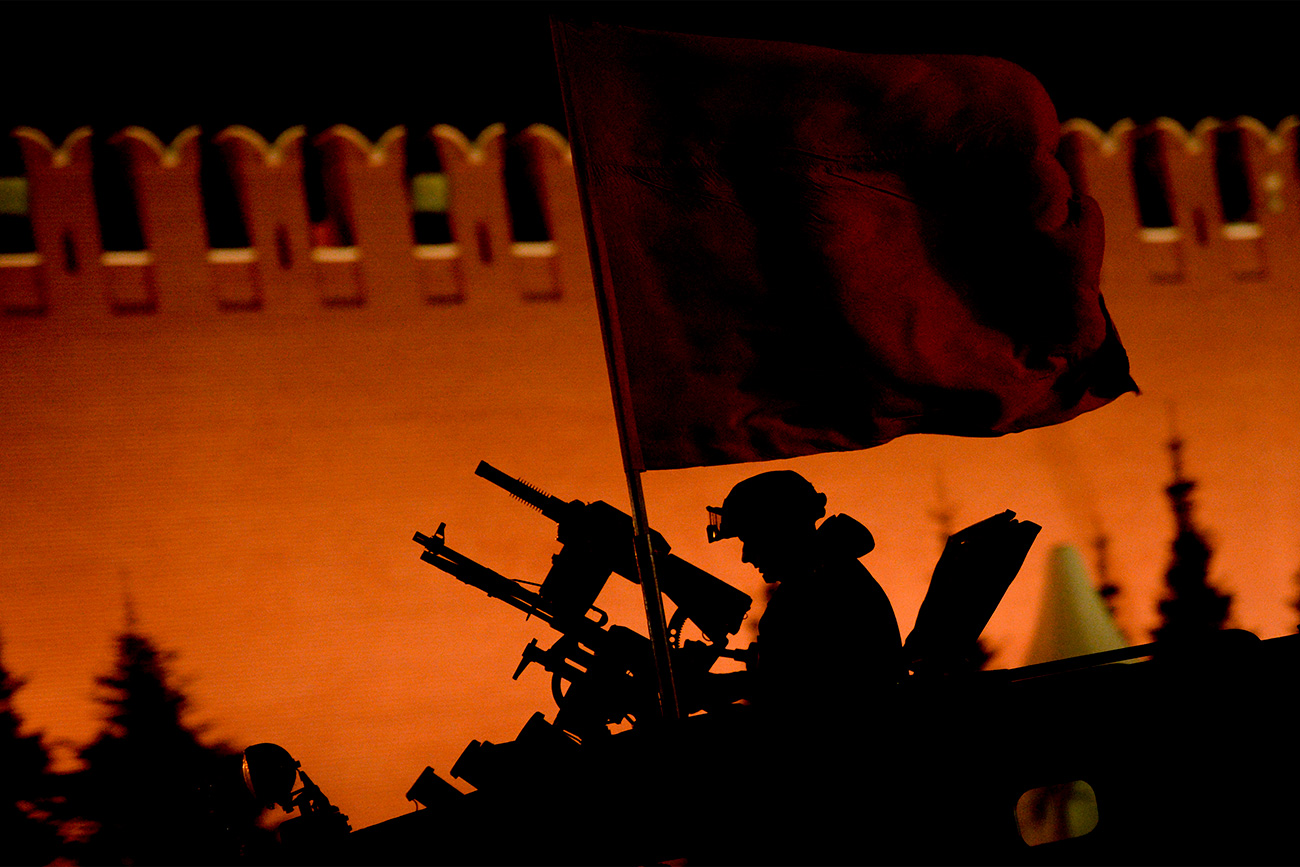 Cadets from the illustrious Suvorov and Nakhimov Military Academies march across Red Square.
Alexey Filippov/RIA Novosti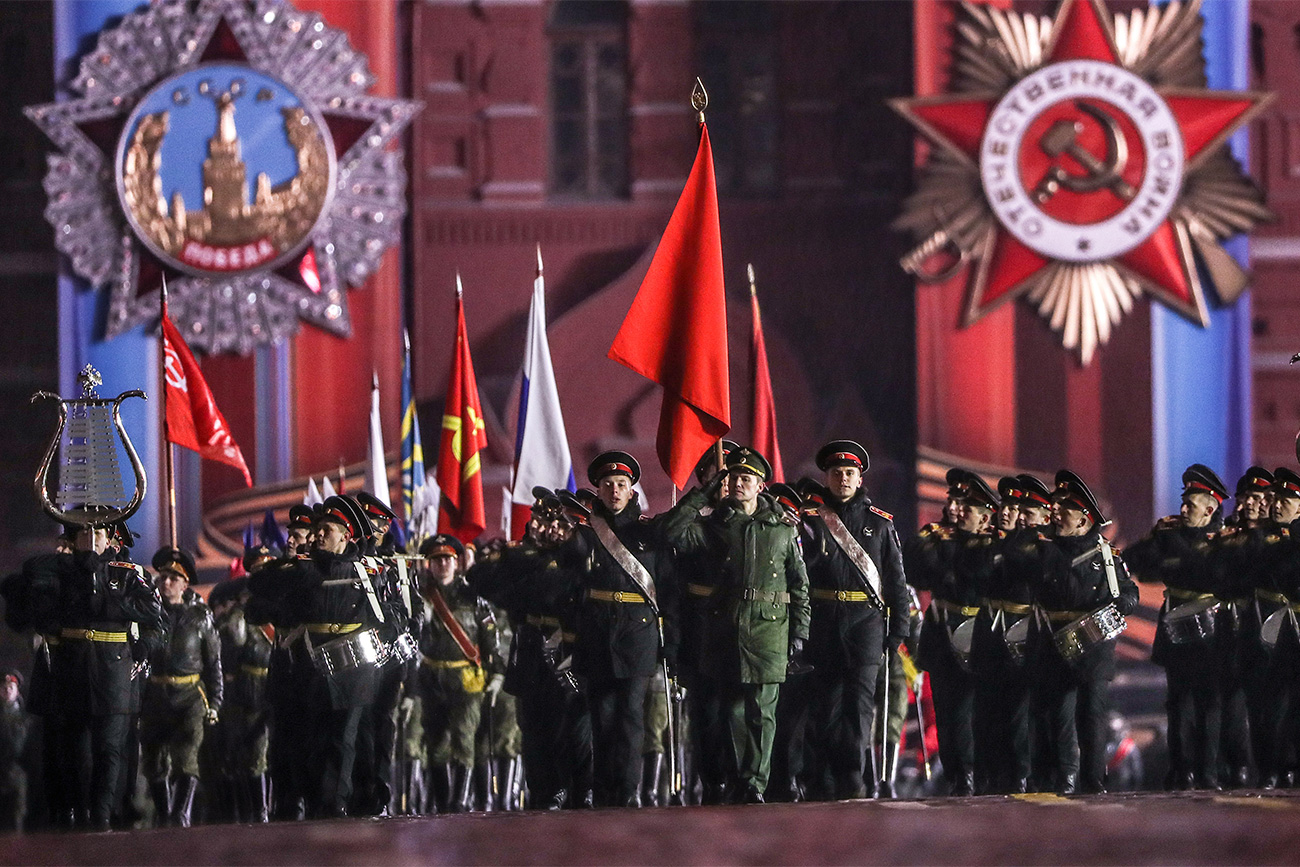 They will be joined on Red Square by cadets from other schools, soldiers of the Western Military District, employees of the Ministry of Emergency Situations and members of the National Guard of Russia and the FSB.
Valery Sharifulin/TASS
Some of the leading roles in the parade are assigned to members of the Guard of Honor, which opens the annual procession on Red Square.
AP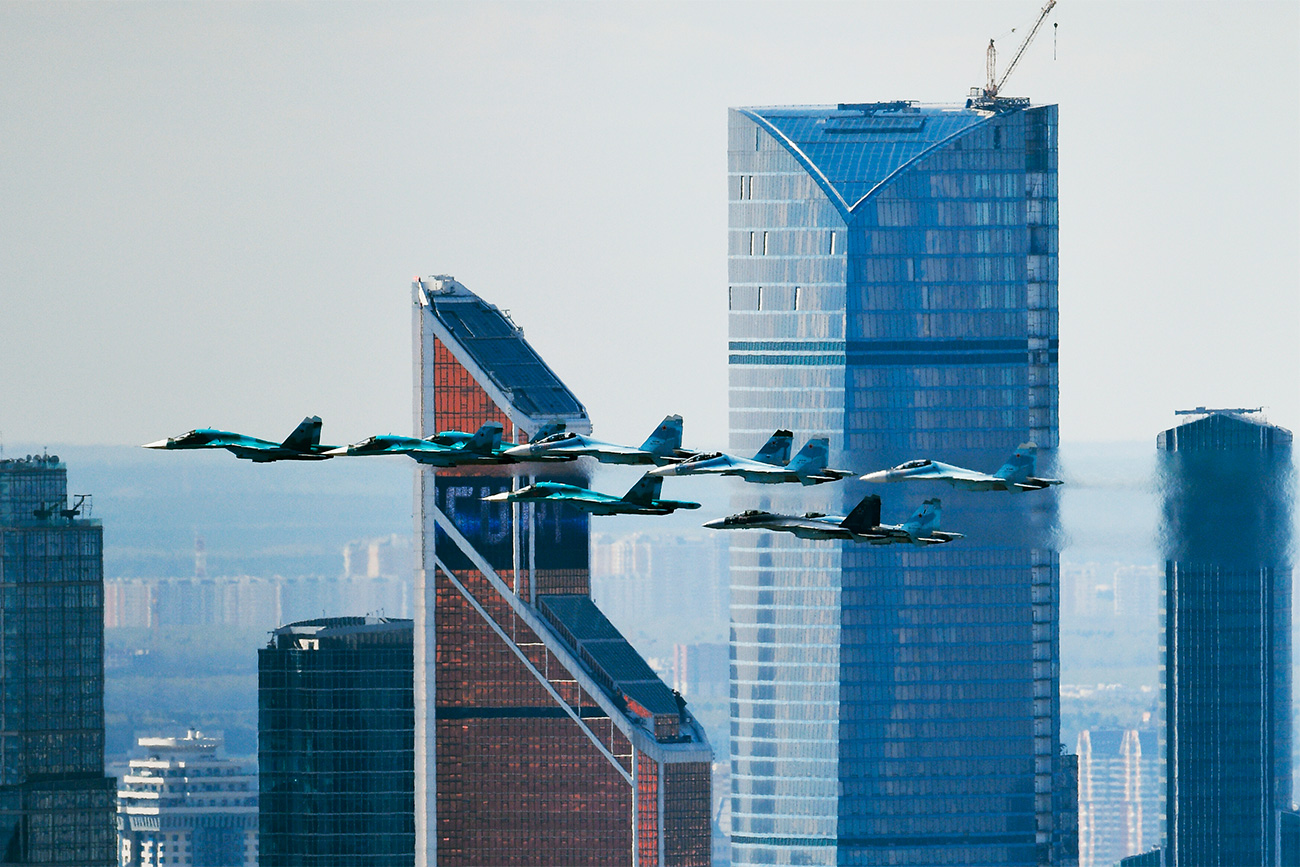 The morning of May 4 saw the first aviation rehearsal. Among the frontline and long-range aircraft roaring over the heads of onlookers were Su-35, Su-27 and Su-34 fighter jets.
Vladimir Astapkovich/RIA Novosti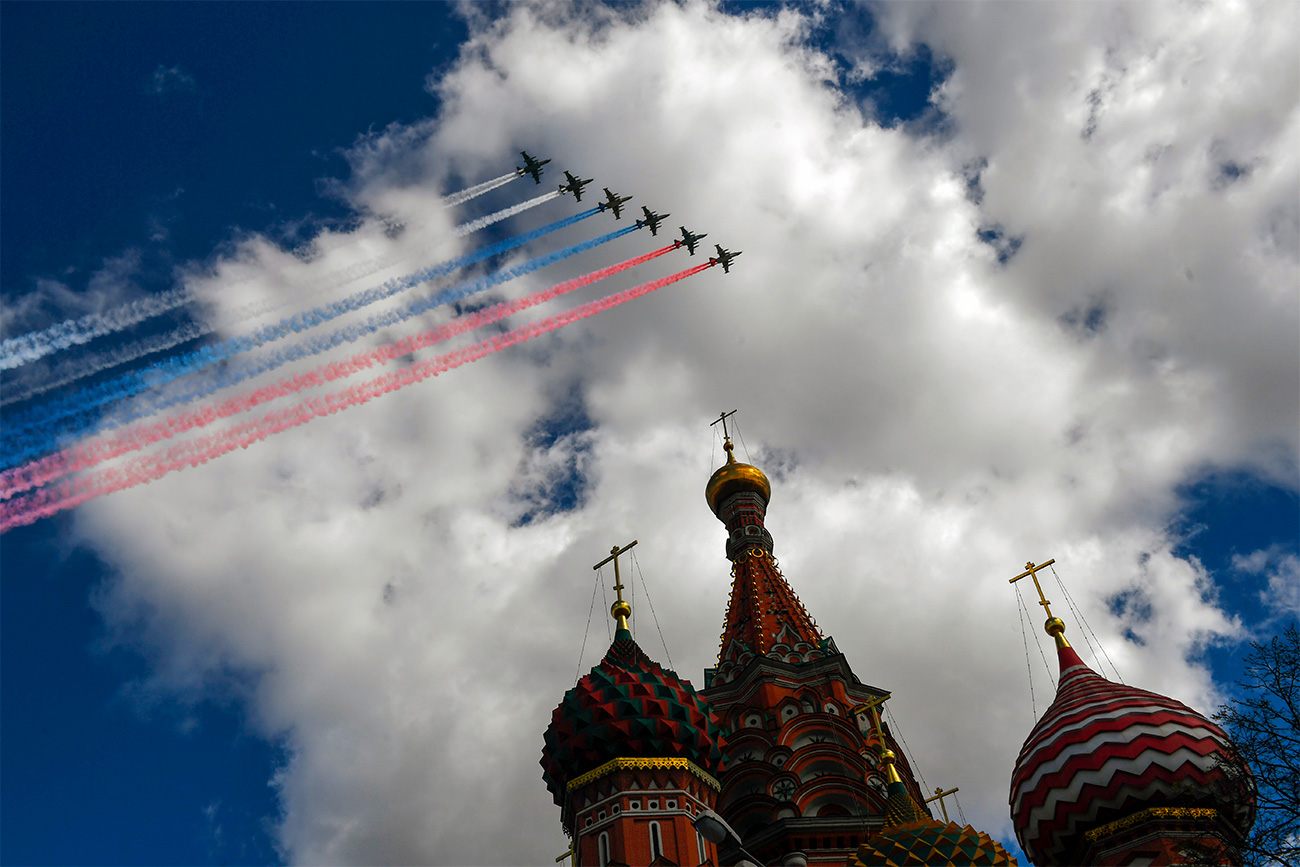 You can watch the May 9 parade live on RBTH's Facebook page and YouTube channel.
Ilya Pitalev/RIA Novosti
Get the week's best stories straight to your inbox