When every pass is blind: The story of a professional football player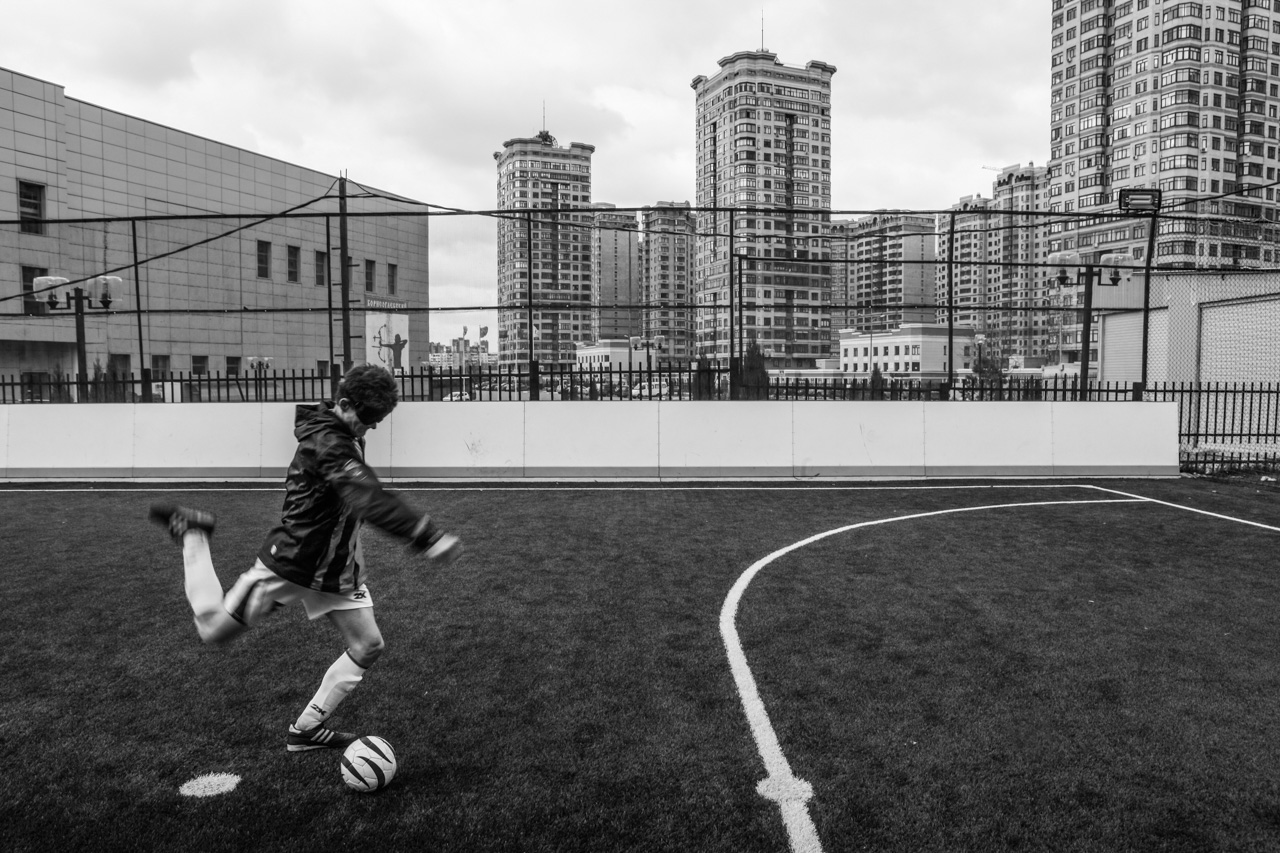 Muscovite Sergei Manzhos, 33, is a professional soccer player, enjoys cycling and swimming, and has a huge collection of sporting medals and trophies. He and his wife have a young daughter. These mundane facts take on a completely different meaning when you realize that Sergei is blind.
Sergei's life changed abruptly at the age of eight, when an accident in his home village deprived him of his sight. "My parents were very worried. I stopped playing outside with my friends. I wasn't interested in anything. In the end, my mother found out about a boarding school for the blind." At the boarding school in Moscow, Sergei discovered a passion for sport. He also learned that sport is not just a pastime for the disabled, but helps blind people to develop skills, adapt to everyday life and better navigate their surroundings.

One step at a time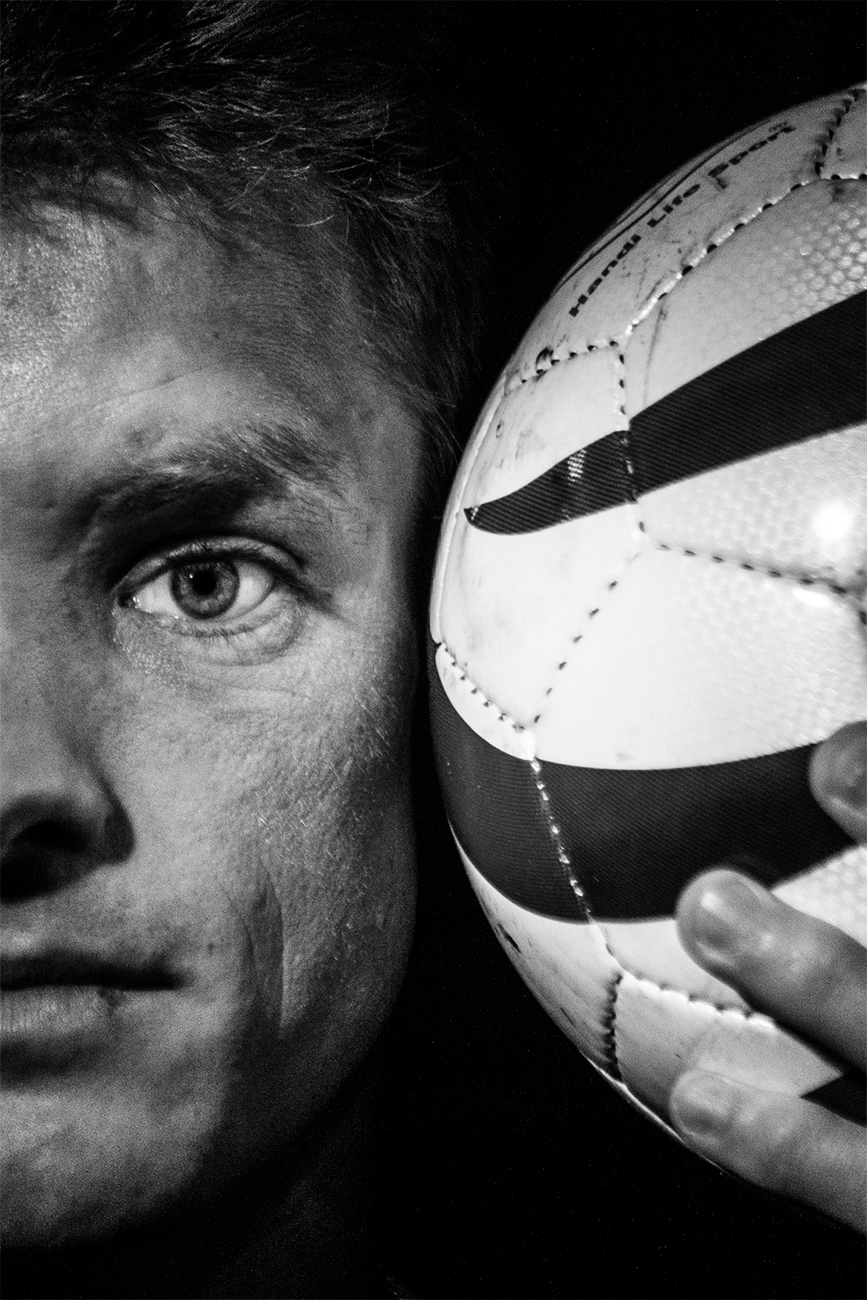 Pavel Volkov
Sergei's sporting life began when he was paid a visit at the school by engineer and inventor Leonid Kreidlin, who made a compact device enabling blind people to navigate, run and ride a bicycle. The device allows blind people to hear sound signals through special headphones and to use them to orientate themselves.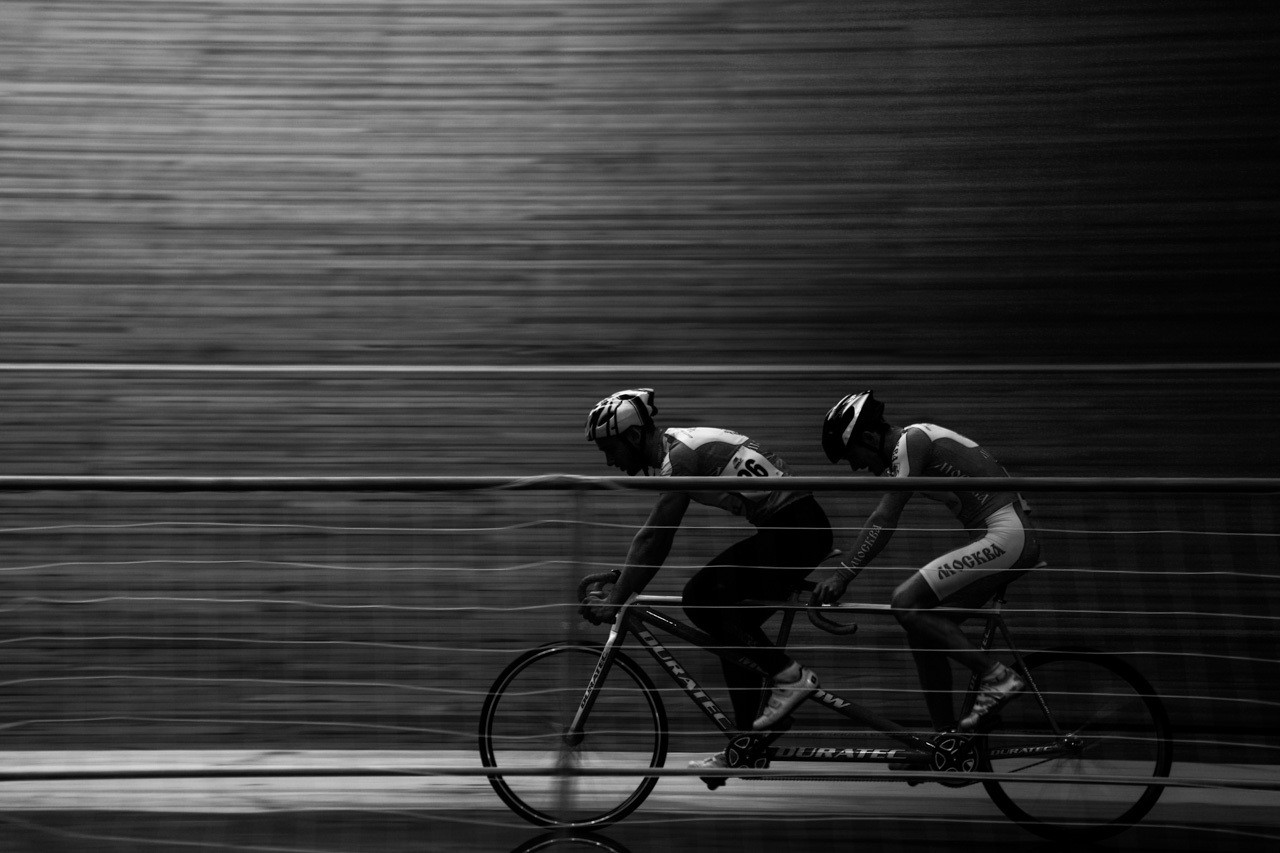 Pavel Volkov
At the boarding school, Kreidlin was looking for volunteers to use the device to play sport. Sergei's parents jumped at the opportunity and sacrificed their time to take their son to the classes. "Thanks to my parents, I don't feel restricted in my movements any more. Now I can walk around the city by myself."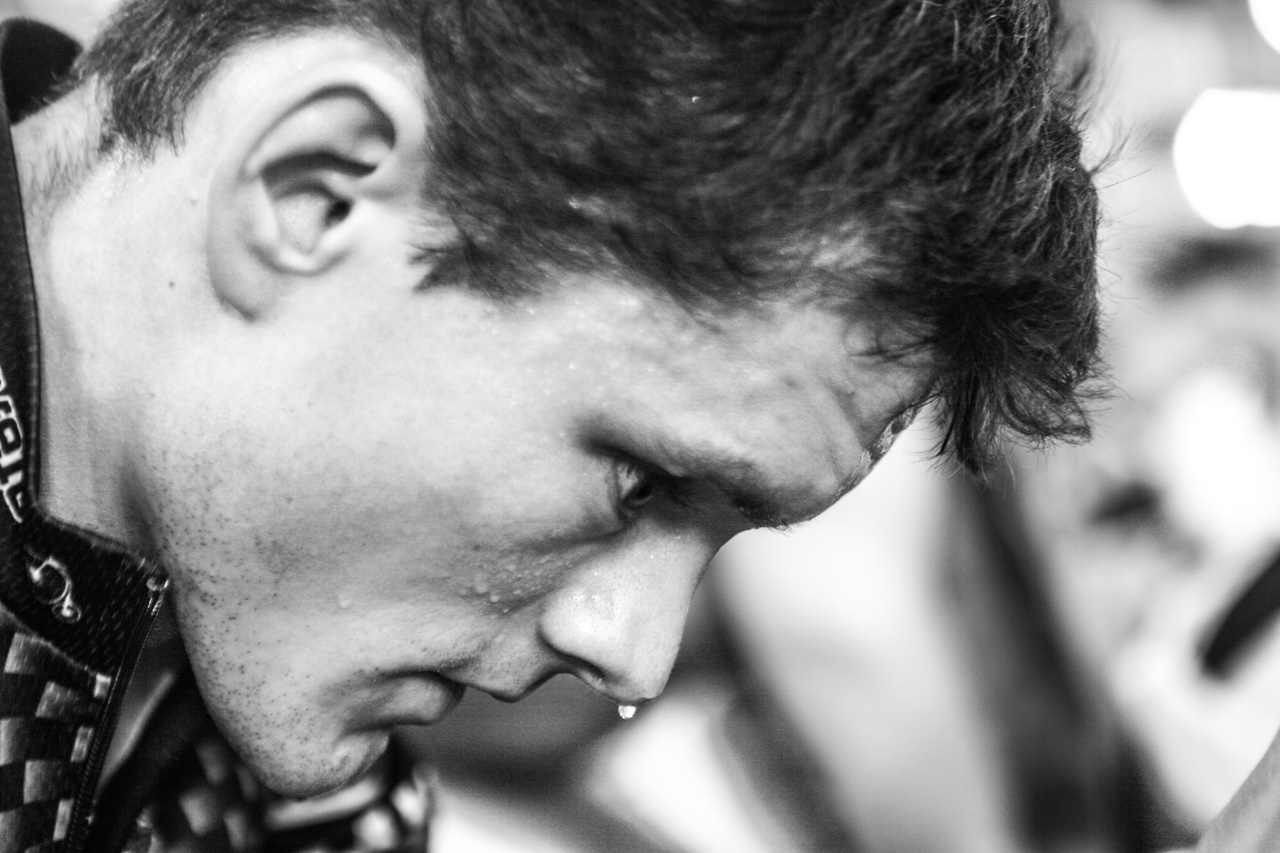 Pavel Volkov
Sergei says that the classes help develop coordination and the ability to navigate in space. "It's a feeling of freedom, because blind people can't simply get up and go for a walk. It's hard to overcome the psychological barrier. You always feel like you're going to collide with something. You have to fight your instincts."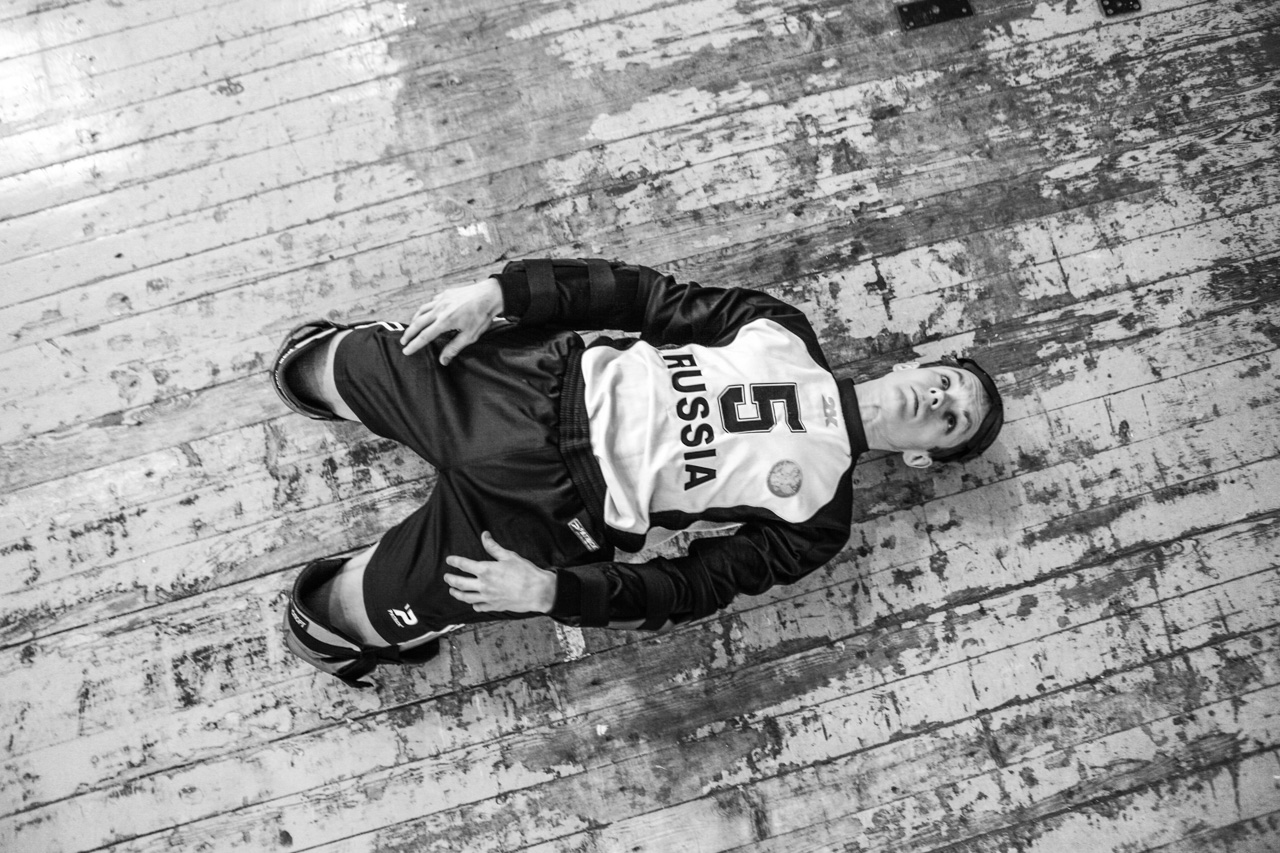 Pavel Volkov
Sergei showed good results. In 1996 he took part in an international athletics championship for the blind, held in the United States. There he came second in the sprint.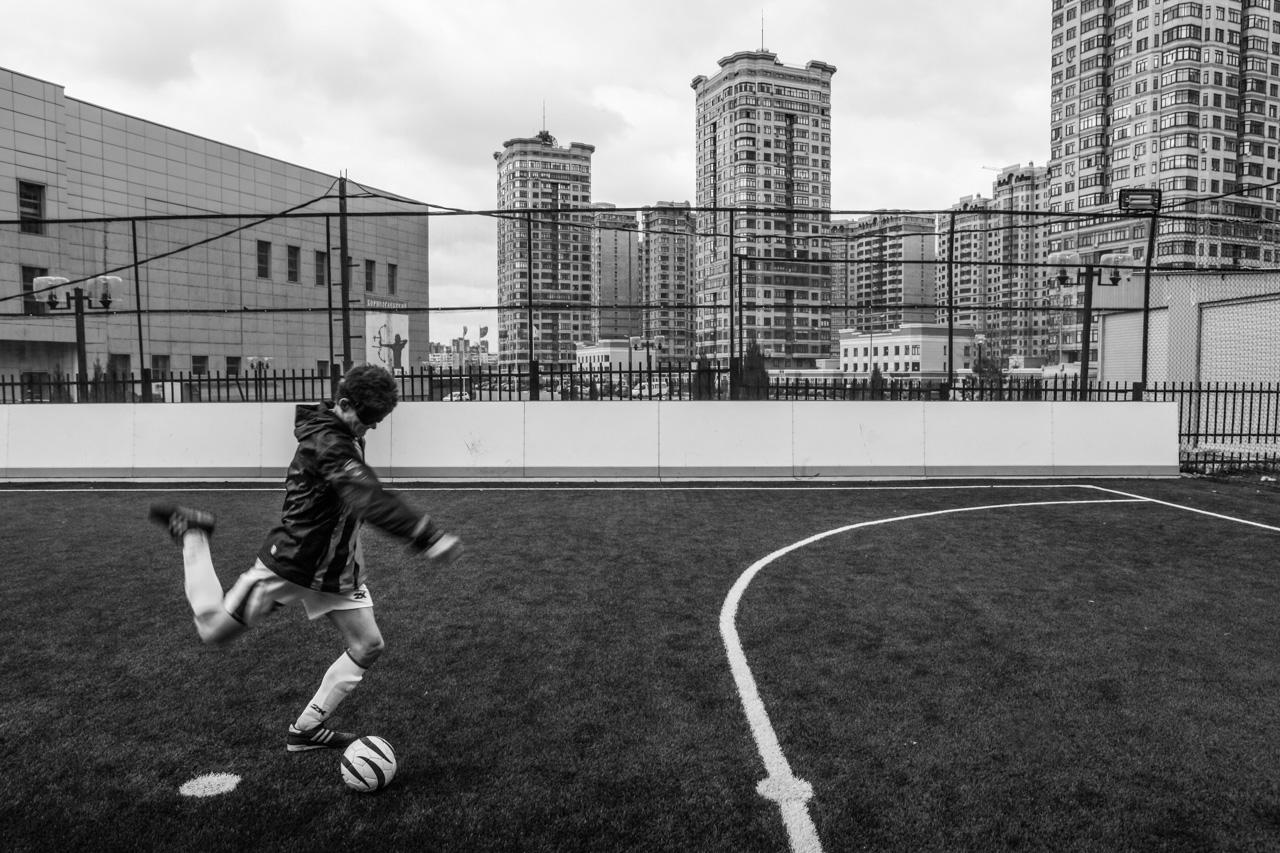 Pavel Volkov
Nevertheless, he wasn't thinking about a sports career until a former classmate phoned to tell him about Nikolai Beregovoy, who was looking for people to play torball and goalball (both Paralympic ball sports). Sergei agreed. During training he met up with the senior coach of the Russian national judo team, who invited Sergei to have a go.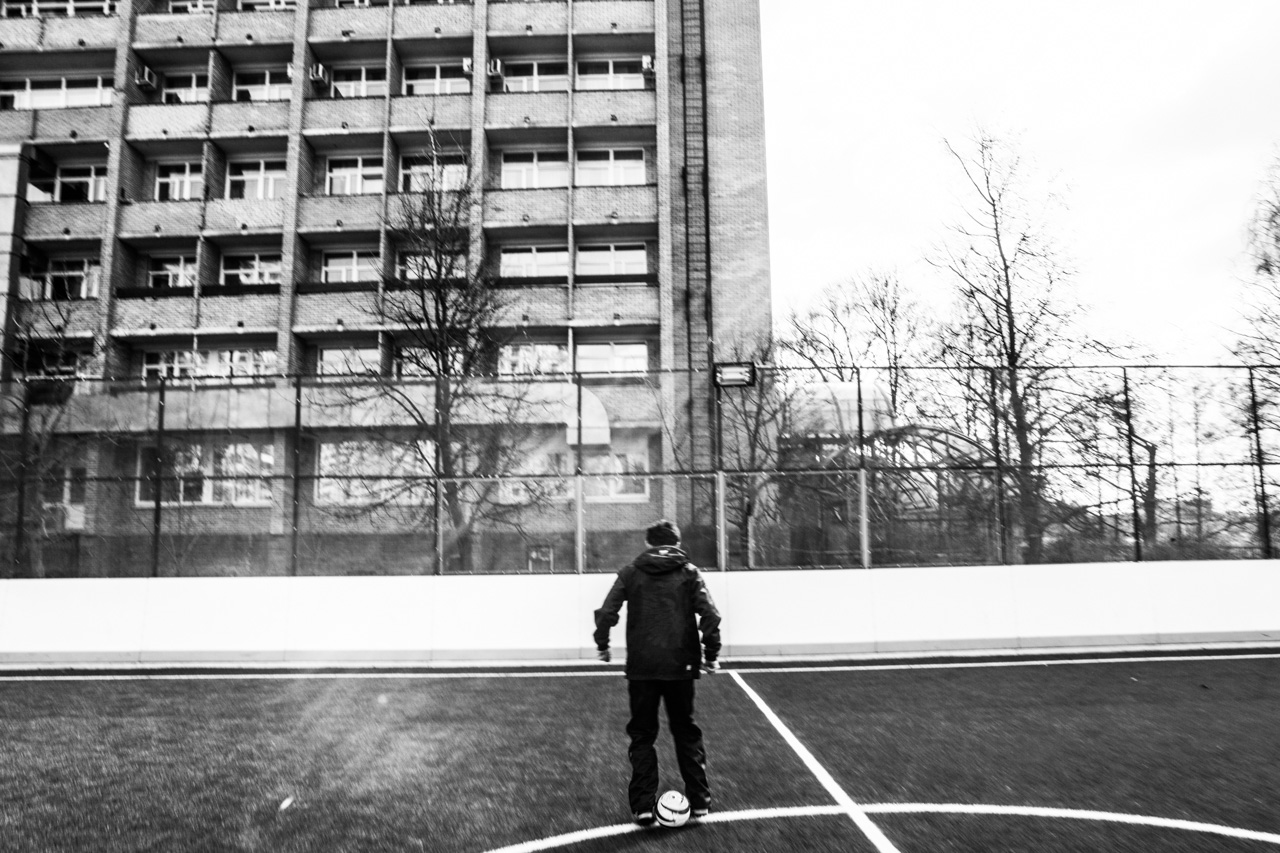 Pavel Volkov
So he tried his hand at judo, and the results were again impressive. "I was able to combine the two, so I thought why not. I started doing judo and goalball," says Sergei.

Soccer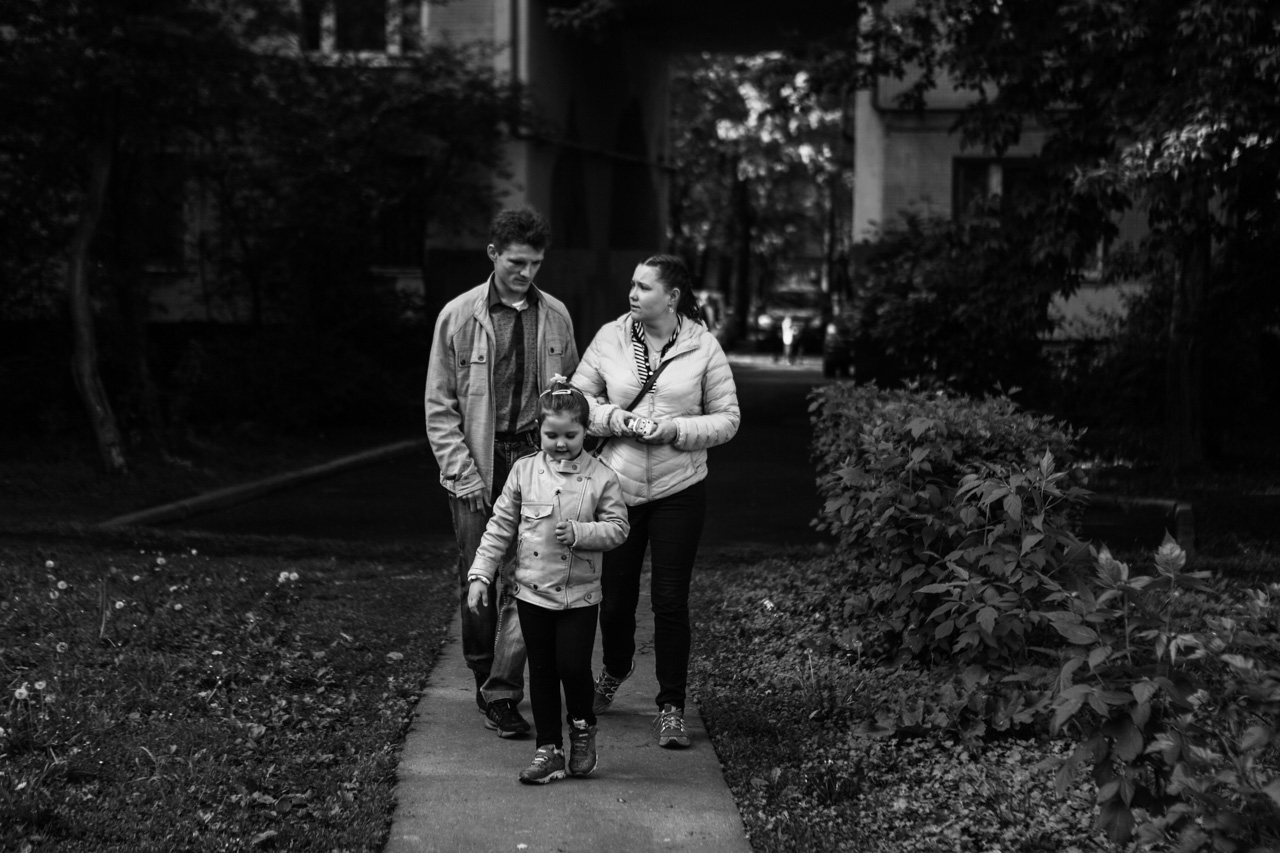 Pavel Volkov
Sergei took up soccer after it became a Paralympic sport in 2004. It was a completely new experience. Soccer for the blind has special rules. The ball is fitted with a bell that lets players navigate by ear. Each team has four players and a goalkeeper. The goalkeeper is sighted. The remaining players are blindfolded, since some may be partially sighted. The goalkeeper gives instructions to players in his zone, and behind the opponent's goal there is a trainer who can also direct the players.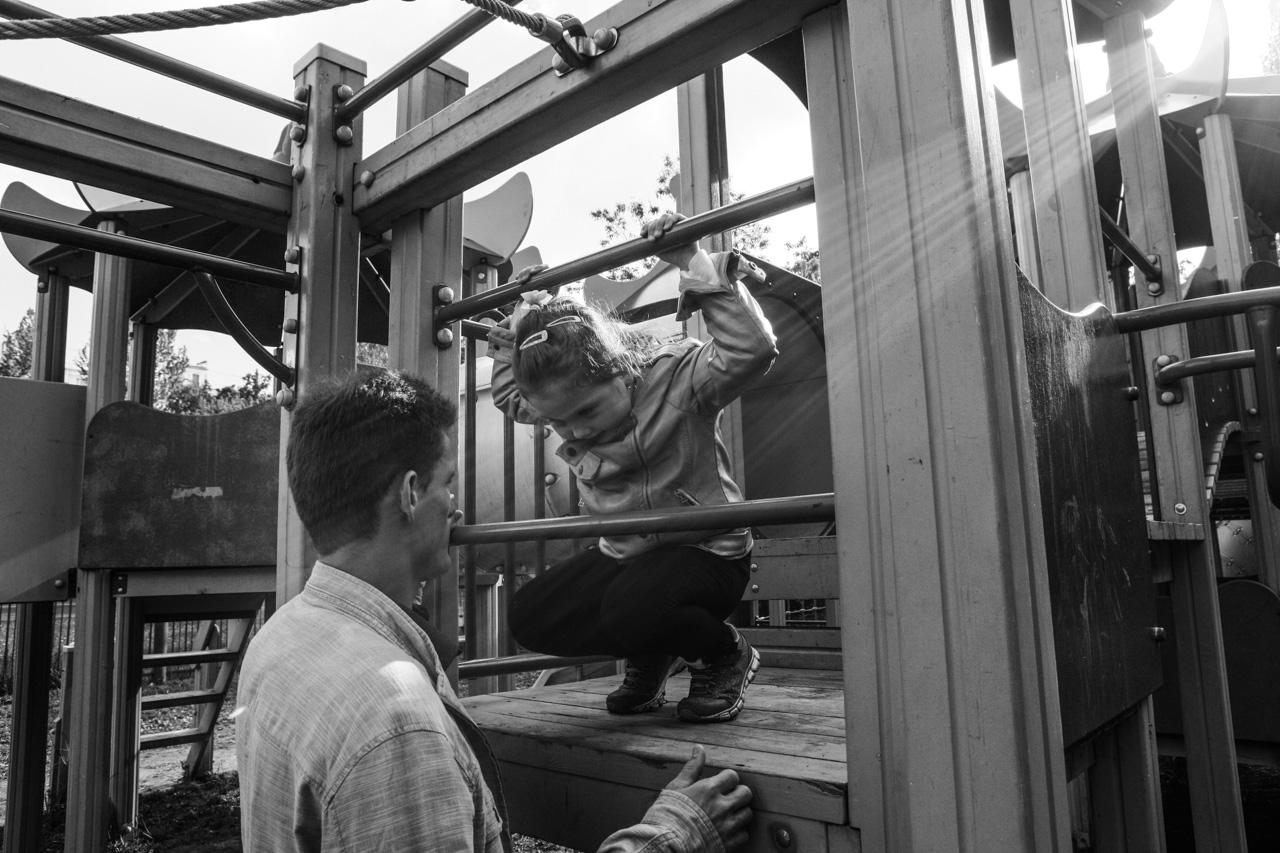 Pavel Volkov
But Sergei says that directions are often not needed: "Blind players are able to play with an ordinary ball and do all kinds of things on the field. The only problem is if they lose control of it, it's hard to find. Generally, it all happens at a muscular level."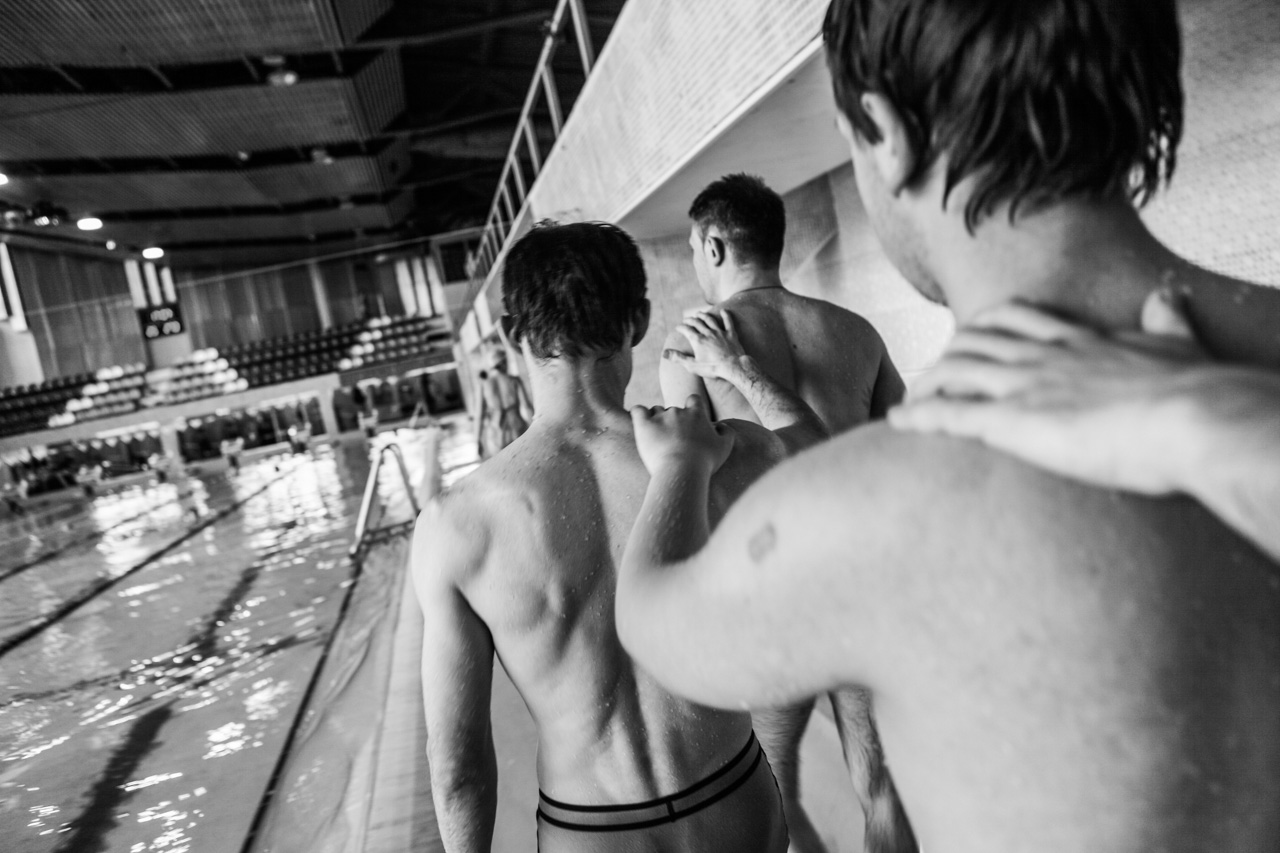 Pavel Volkov
Sergei admits that he always gets a bit nervous before taking to the field. But when the whistle blows, he's fully focused on the game. It's always more interesting to play against strong teams, he says. That's the only way to understand your weaknesses and develop further.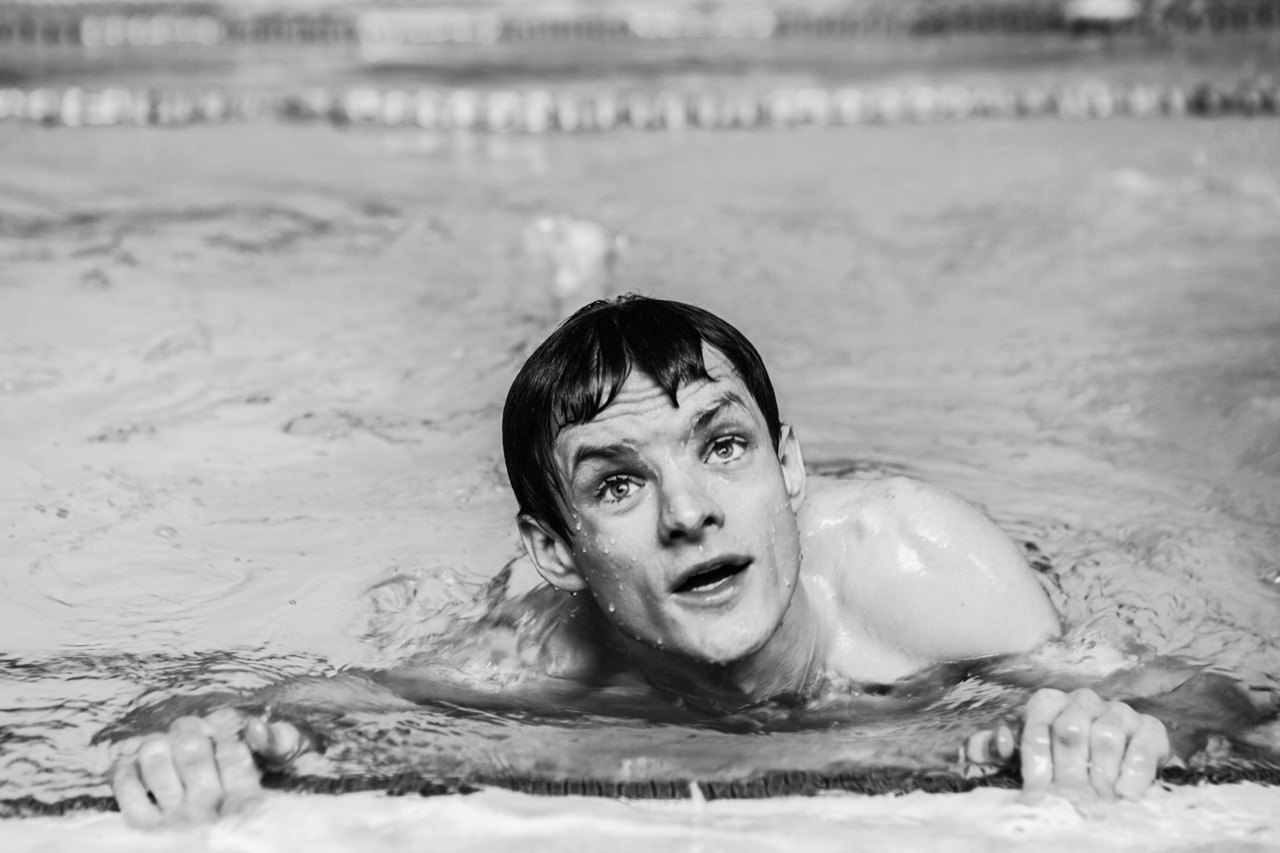 Pavel Volkov
Unfortunately, there aren't many fans of the sport. Sergei puts this down to the fact that it isn't widely known and because shouting in the stands is not allowed, since it would distract the players.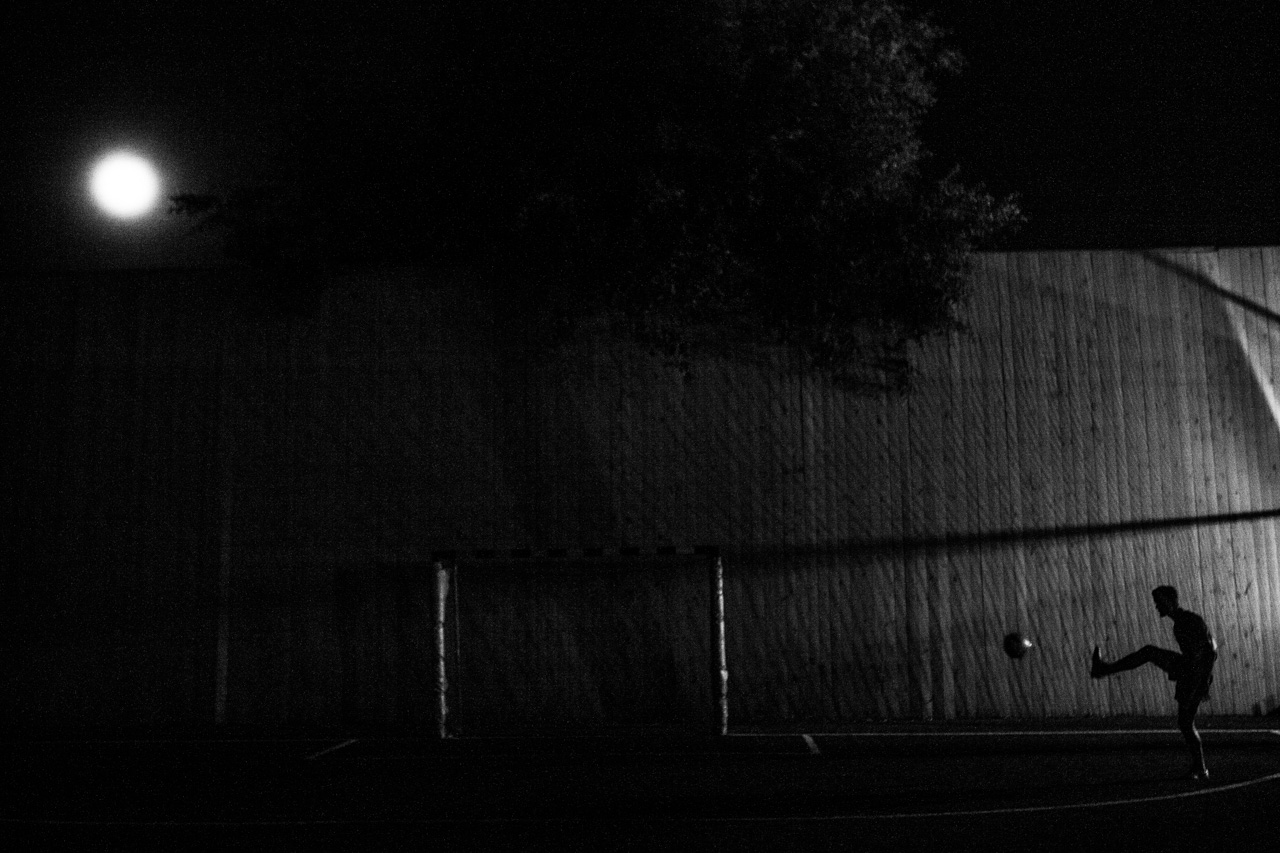 Pavel Volkov
Disabled sport suffers from another problem. Strange as it may seem, there are not enough people. For some reason, disabled people are reluctant to do sport, even though it could give new meaning to their lives. "It's a shame that people don't have the desire. Of course, some people can't do sport for health reasons. But others just prefer computer games: why bother running when you can press a button and an on-screen figure runs for you? Efforts are being made to attract young people from the boarding school, but somehow it's not happening. Since 2011 only four people from our school have joined. That's very few," says Sergei.

Future plans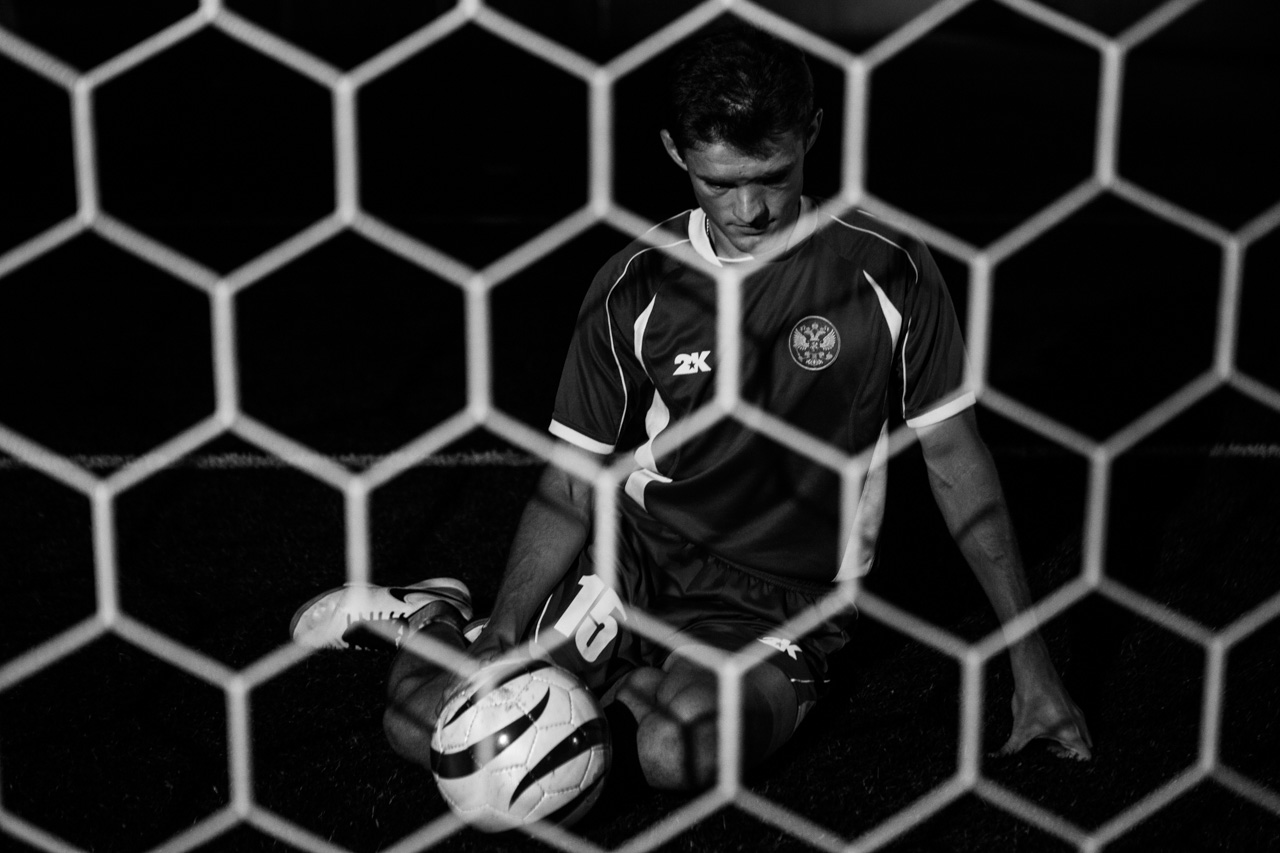 Pavel Volkov
"Sports careers are usually over by the age of 33, but in our sport it's possible to play for longer, so we'll see. If I find a decent replacement, I'll quit," Sergei reveals his plans. In addition to playing for the Russian national team, doing other sports and finding time for his family, Sergei is studying to be a massage therapist.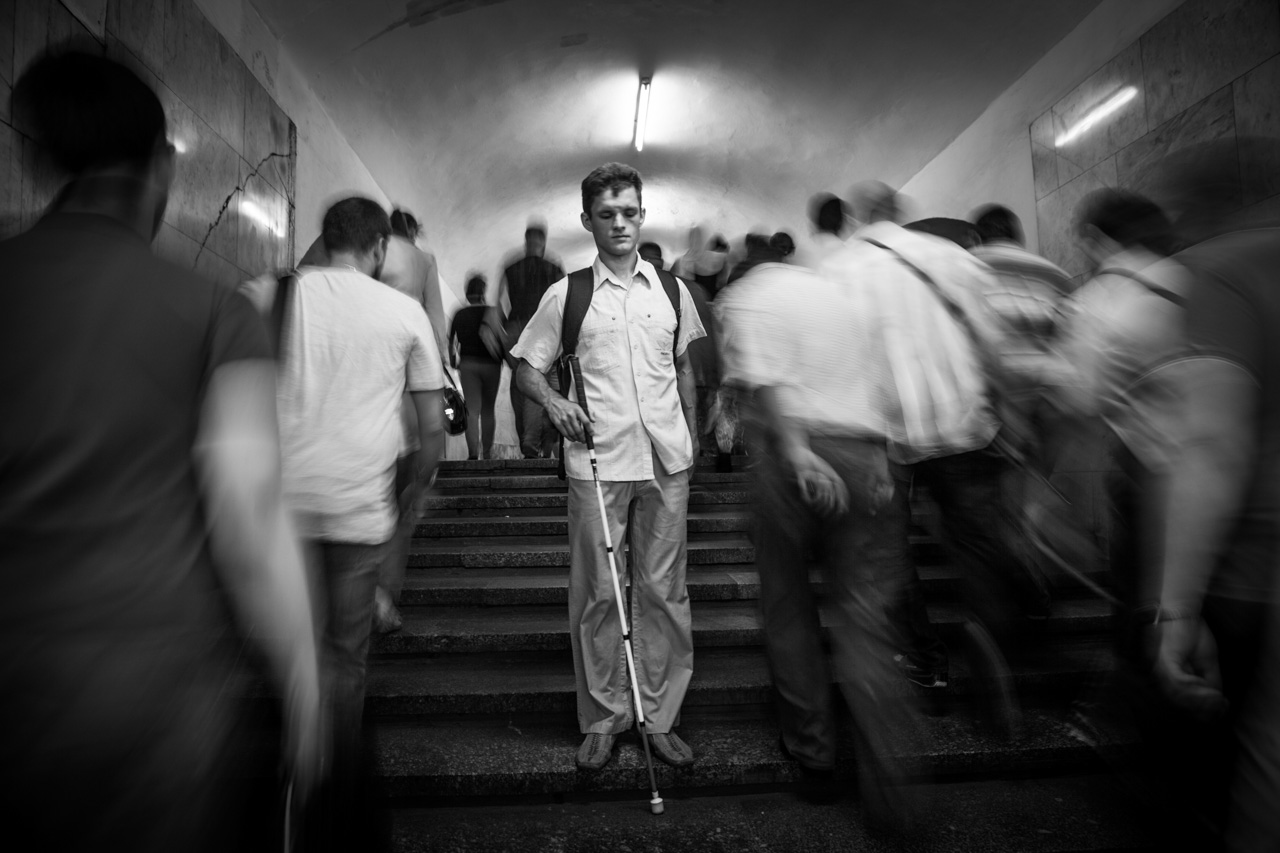 Pavel Volkov
He is already an external graduate of the Russian University of Physical Education, where he took a correspondence course at the department of adaptive physical education. Sergei says that he struggles to find time for everything, but it all helps him to develop and it's all interesting. "Only by moving around and putting yourself out there can you develop your sense of orientation. If you think too much, you'll never go anywhere and just sit at home. When you stop thinking, you achieve your goals without even noticing these fears. That's when everything comes good."
If using any of Russia Beyond's content, partly or in full, always provide an active hyperlink to the original material.