School's out forever, now what?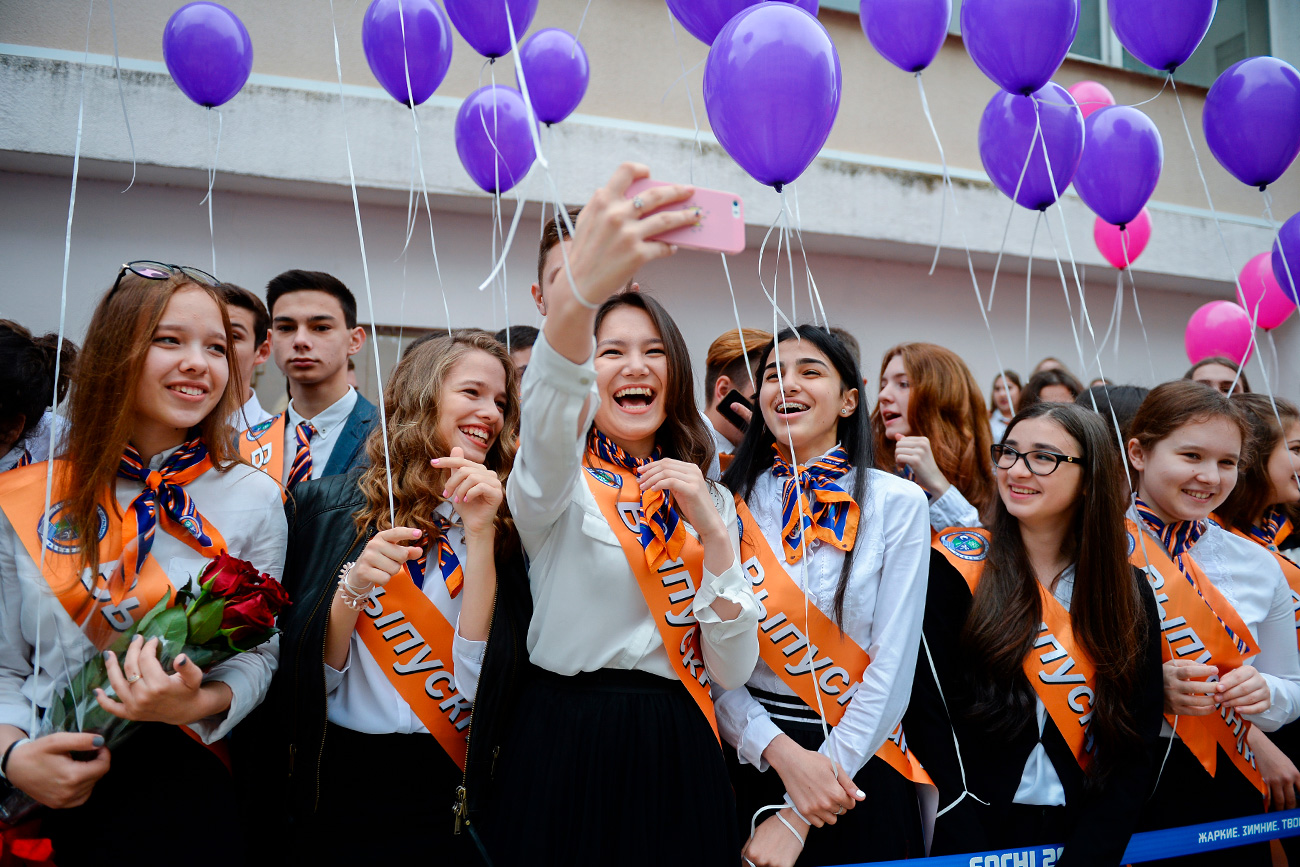 Hundreds of balloons are released into the sky, symbolizing the high-school students leaving school and entering the real world.
Nina Zotina/RIA Novosti
On May 25 the Last Bell sounded for final-year school students—no more lessons or homework. What next? Final exams, college and real adult life.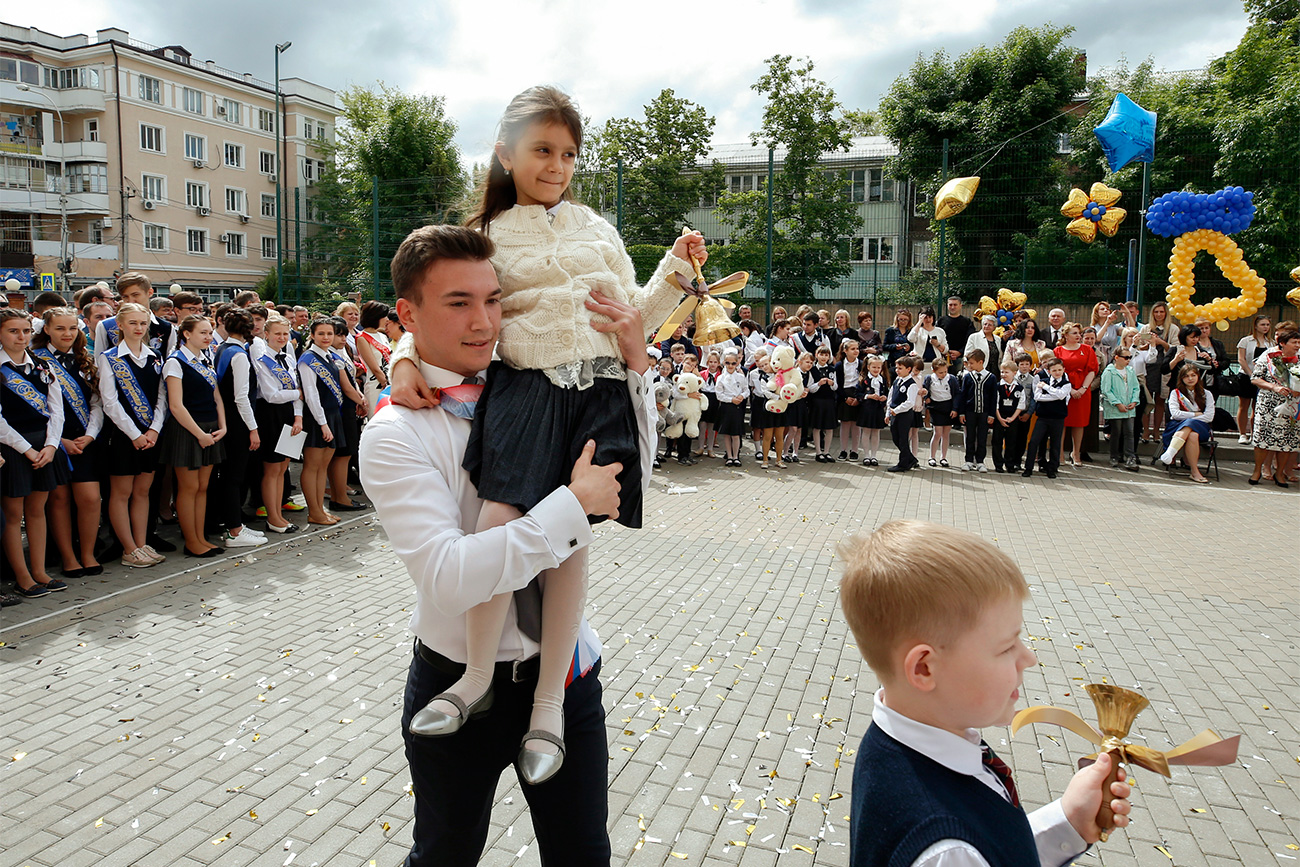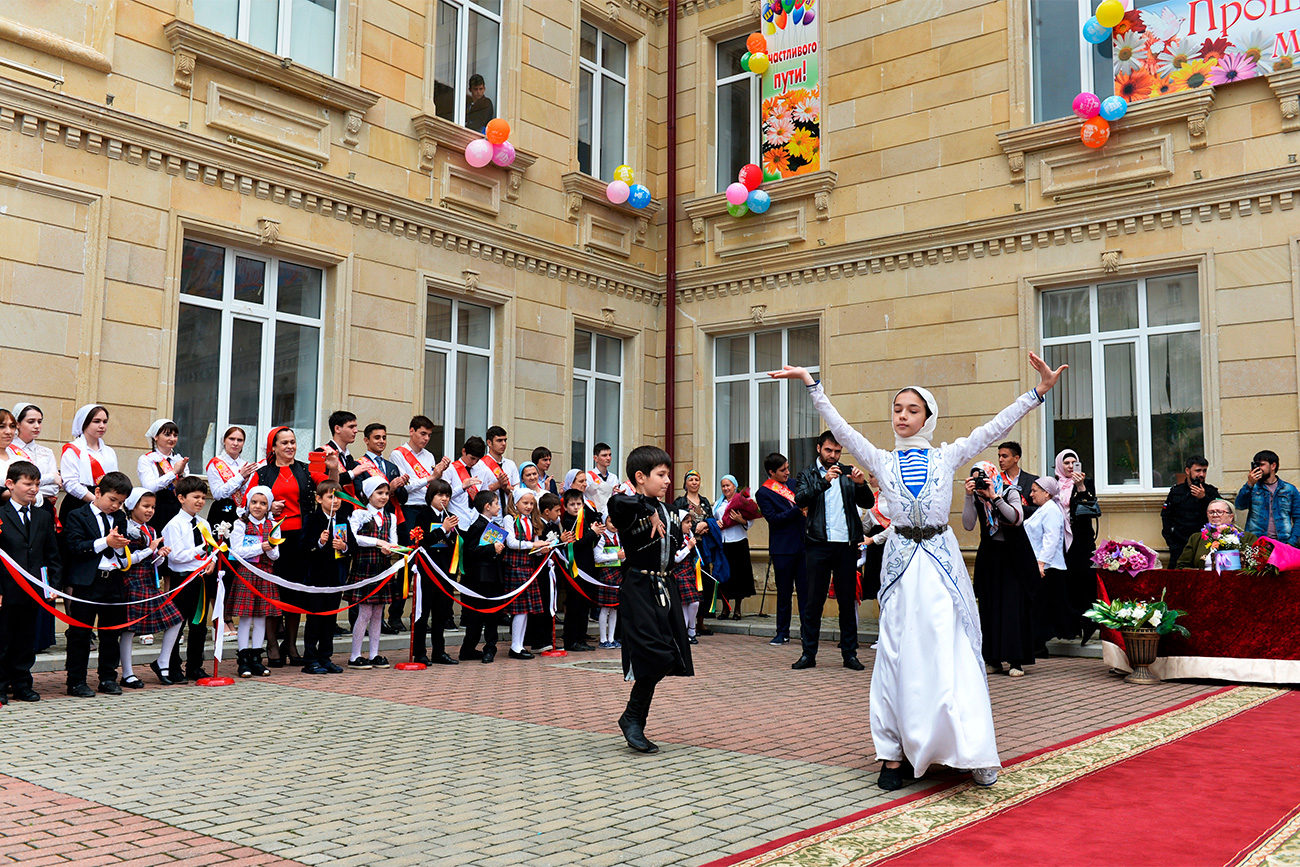 In some Russian schools, the Last Bell is celebrated with national songs and dances, often followed by a party that lasts well into the night.
Said Tzarnaev/RIA Novosti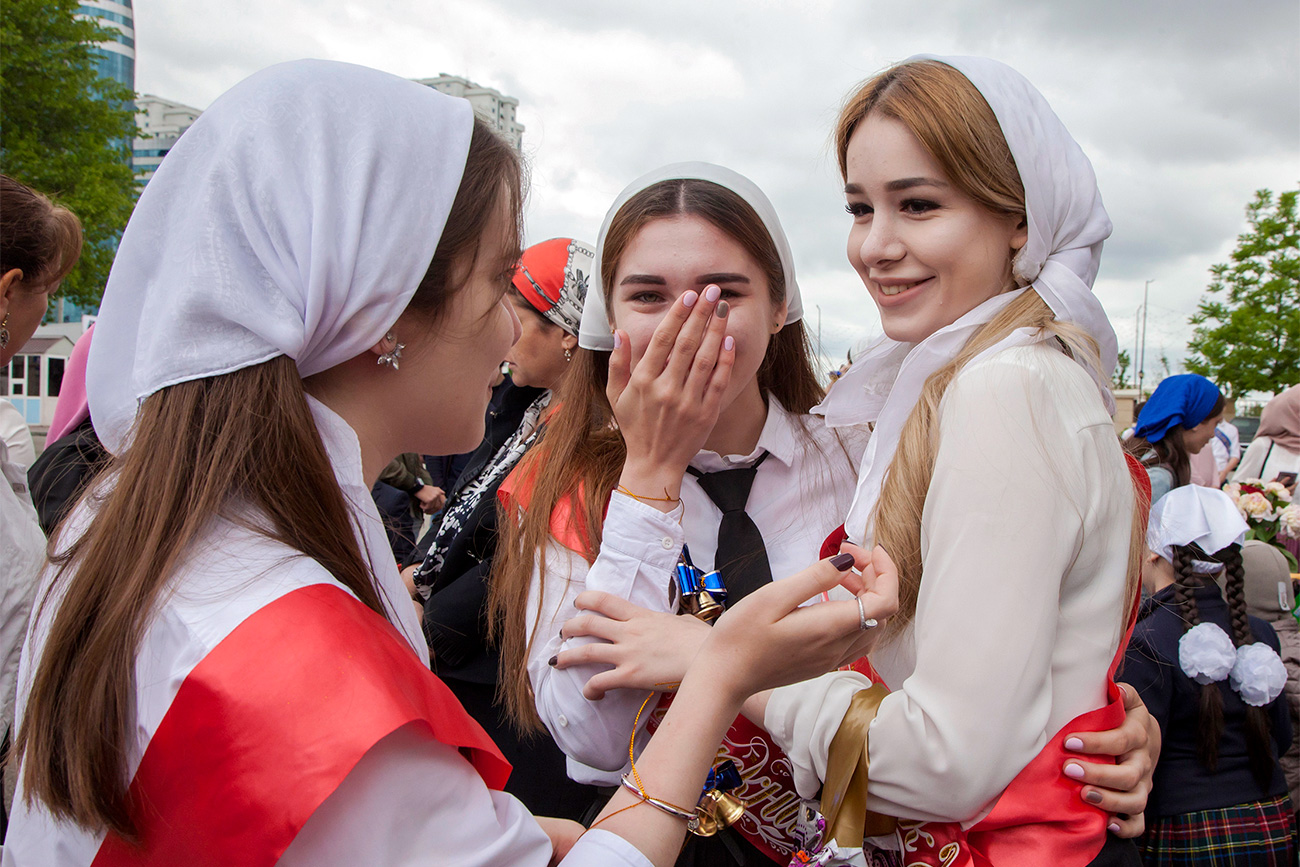 In Islamic regions of Russia, on this special day girls wear white headscarves, instead of traditional bows.
Yelena Afonina/TASS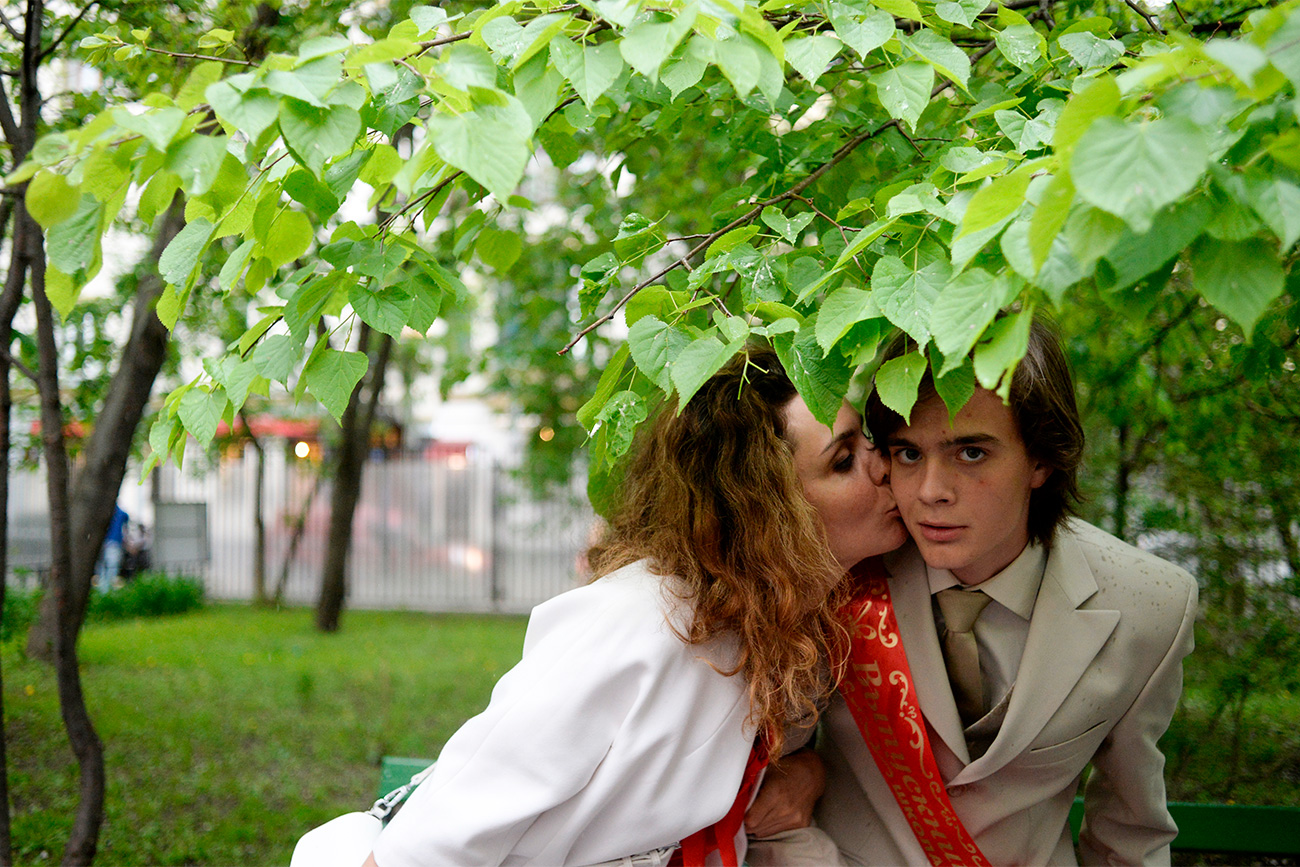 The end of school is also the end of childhood—and the beginning of adult life.
Valery Melnikov/RIA Novosti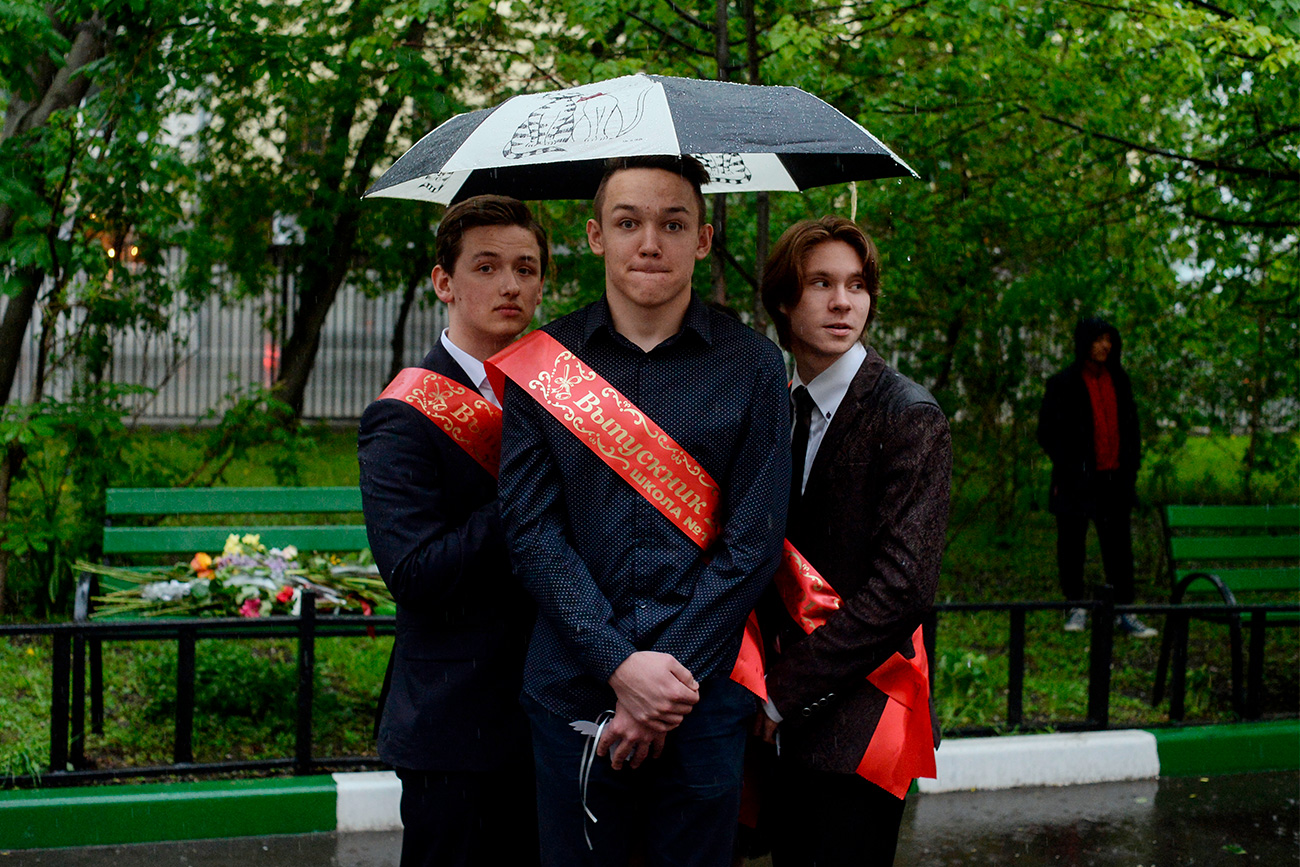 The Last Bell often coincides with Russia's traditional May showers and thunderstorms.
Valeriy Melnikov/RIA Novosti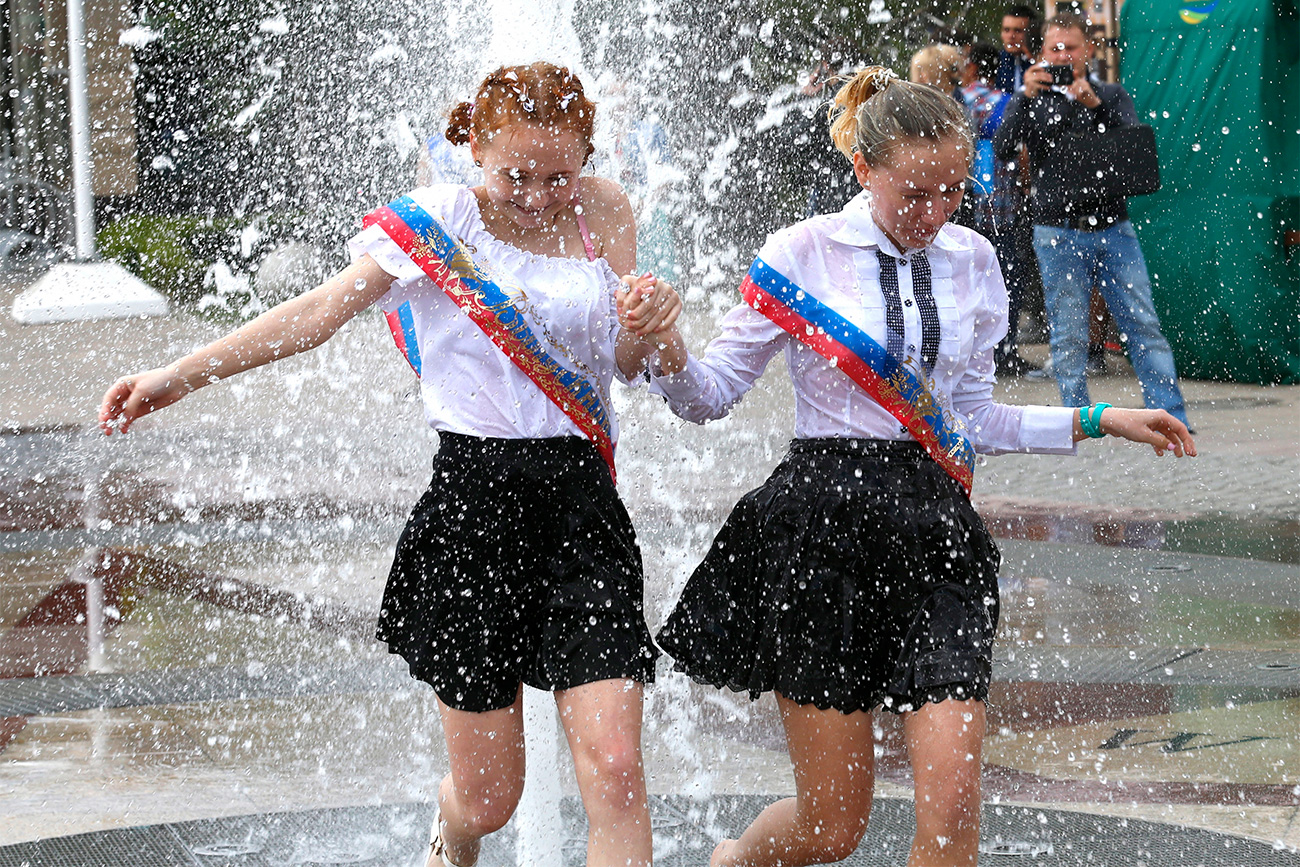 For many school-leavers, bathing in a fountain in sunny weather is an obligatory part of the Last Bell festivities.
Valery Matytsin/TASS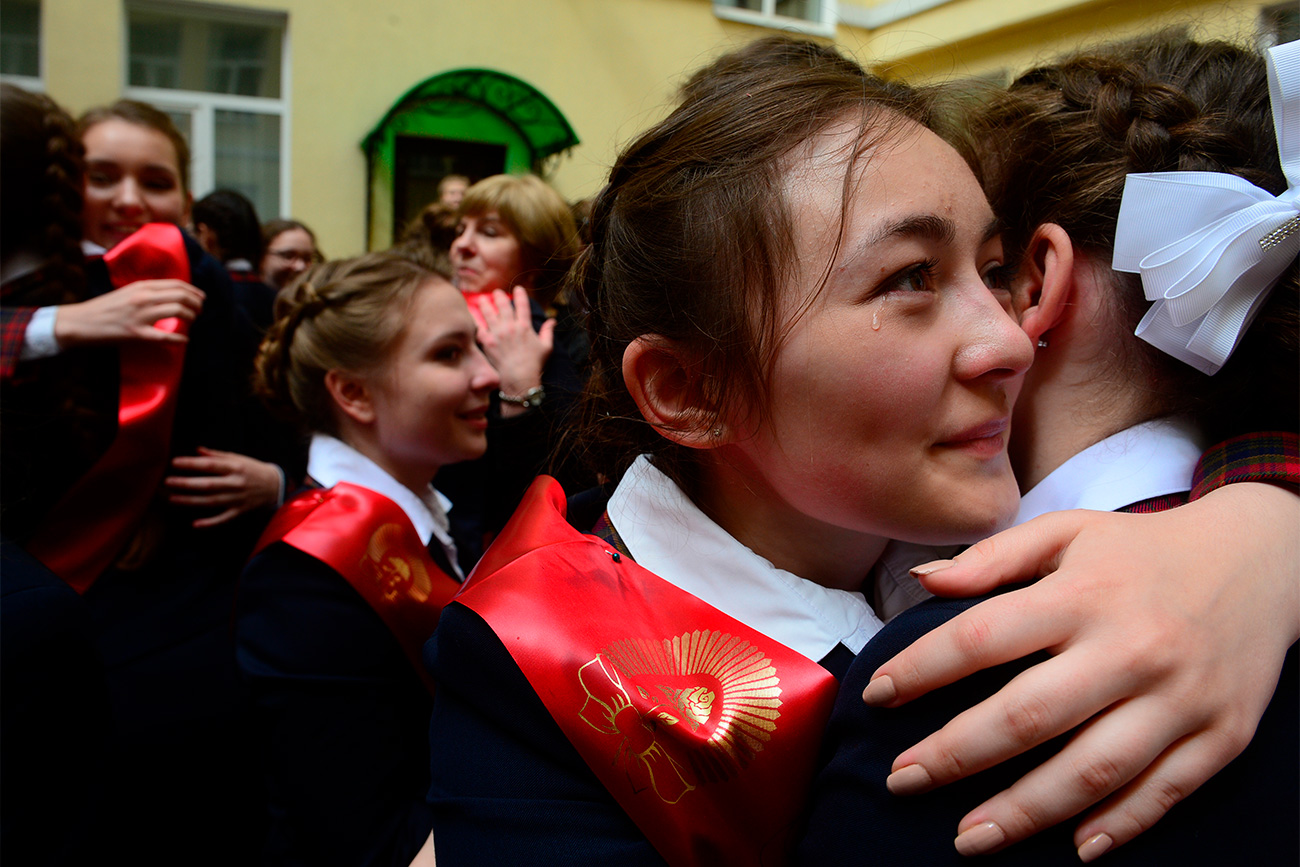 School-leavers may live in the same yard or even the same apartment block, but the poignancy of the moment makes the tears flow as if this is goodbye forever.
Kirill Kallinnikov/RIA Novosti
Get the week's best stories straight to your inbox