Divine blessings! What Russians seek to sanctify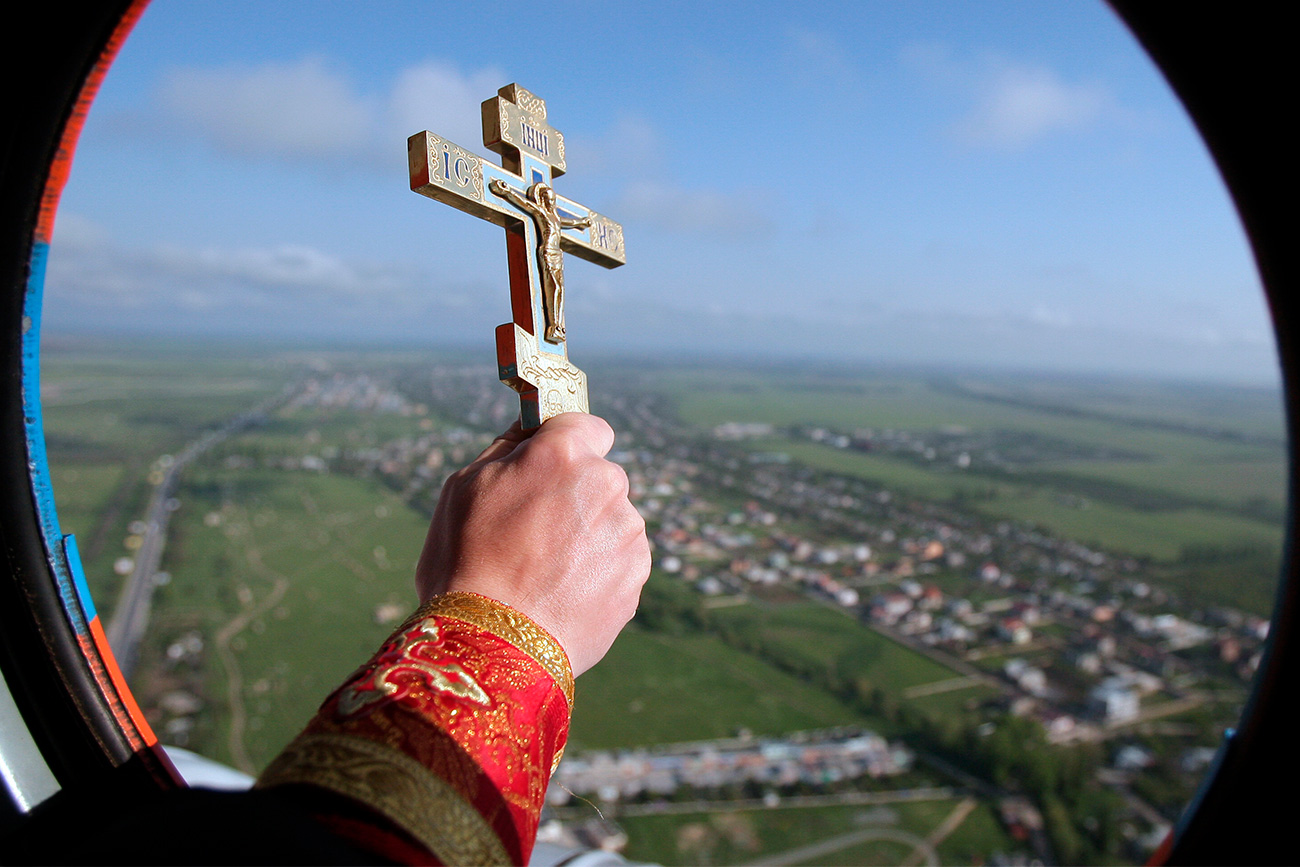 Father Vasily, a priest of the Simferopol and Crimean dioceses of the Moscow Patriarchate, consecrates Crimean territory.
Taras Litvinenko/RIA Novosti
While Russian priests sanctify new monasteries, crosses and churches, there is a peculiar notion in the country of sanctifying things like servers, shops, and weapons.
Sanctification is the process of acquiring sanctity, of being made or becoming holy. Etymologically, both 'sanctify' and the Russian 'освящение (osvyascheniye)' literally mean 'to make holy.' The Russian Orthodox Church usually sanctifies newly-built churches, crosses and water, but many other objects and projects can be sanctified as well.
The most interesting objects that are sanctified are fighter aircrafts, tanks, and missiles. Though they are designed to kill people in wars, the Orthodox Church terms them as "necessary though undesirable" under certain conditions.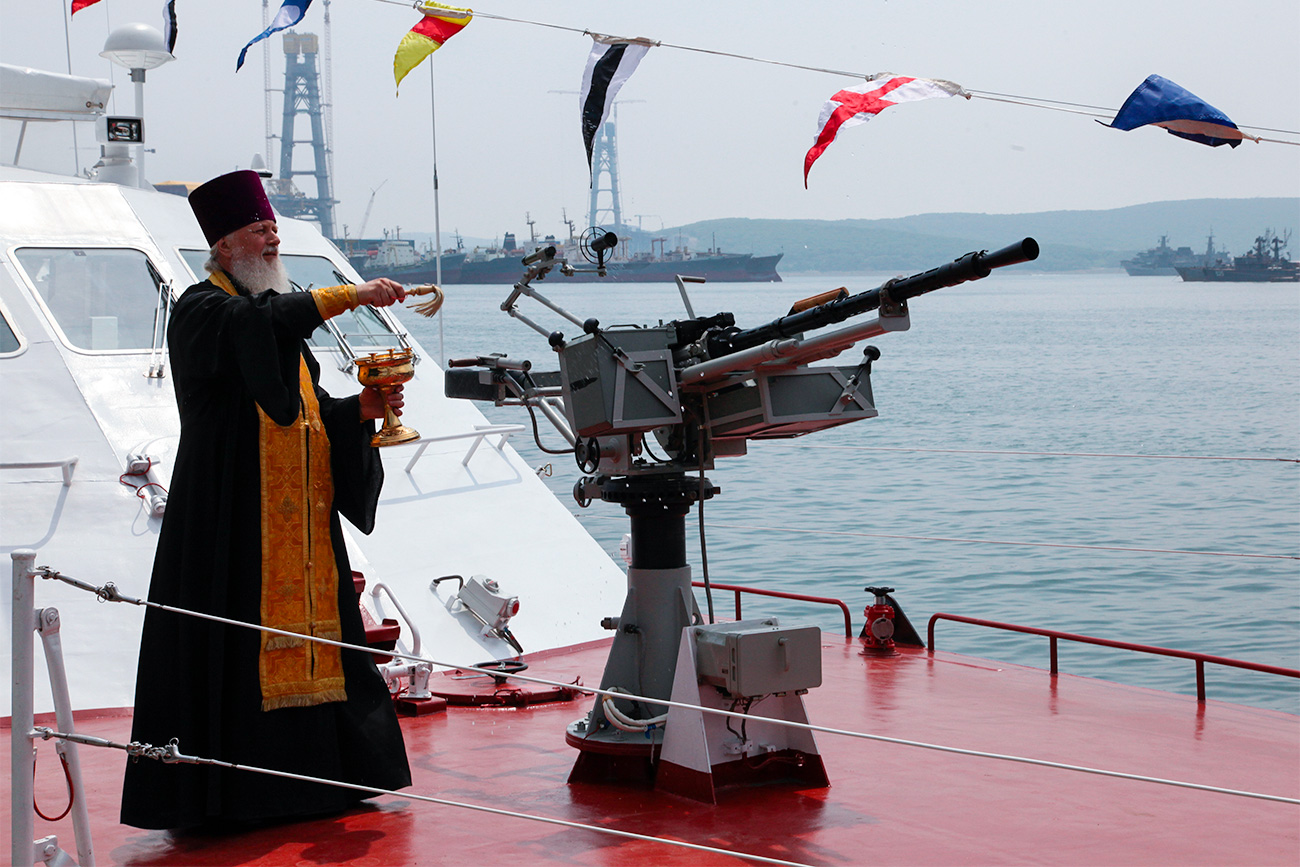 A priest blesses a new coast guard boat of the Russian Federal Security Service's Border Guard Agency. / Vitaliy Ankov / RIA Novosti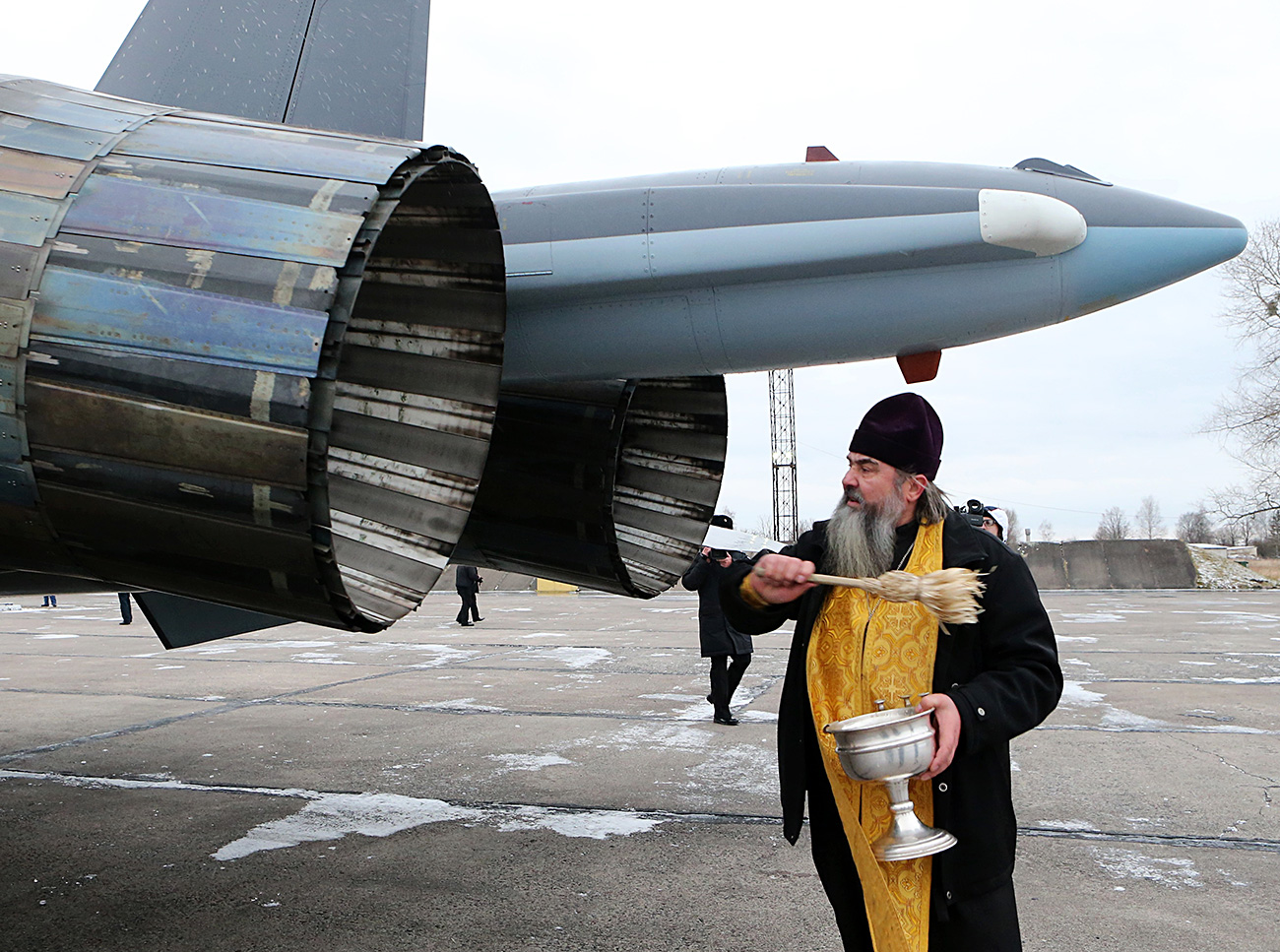 The blessing ceremony for a multipurpose Sukhoi 30SM fighter jet, which joined the Baltic Fleet's naval aviation, at an airfield in Chernyakhovsk, Kaliningrad Region. / Igor Zarembo / RIA Novosti
A Russian Orthodox priest before an individual tank race during the Russian Eastern Military District qualifying round for the 2017 Tank Biathlon international contest in Khabarovsk Region. / Yuri Smityuk / TASS
Apart from weapons of mass destruction, Orthodox priests can sanctify the Russian flag, police officers and their patrol cars, as well as whole cities.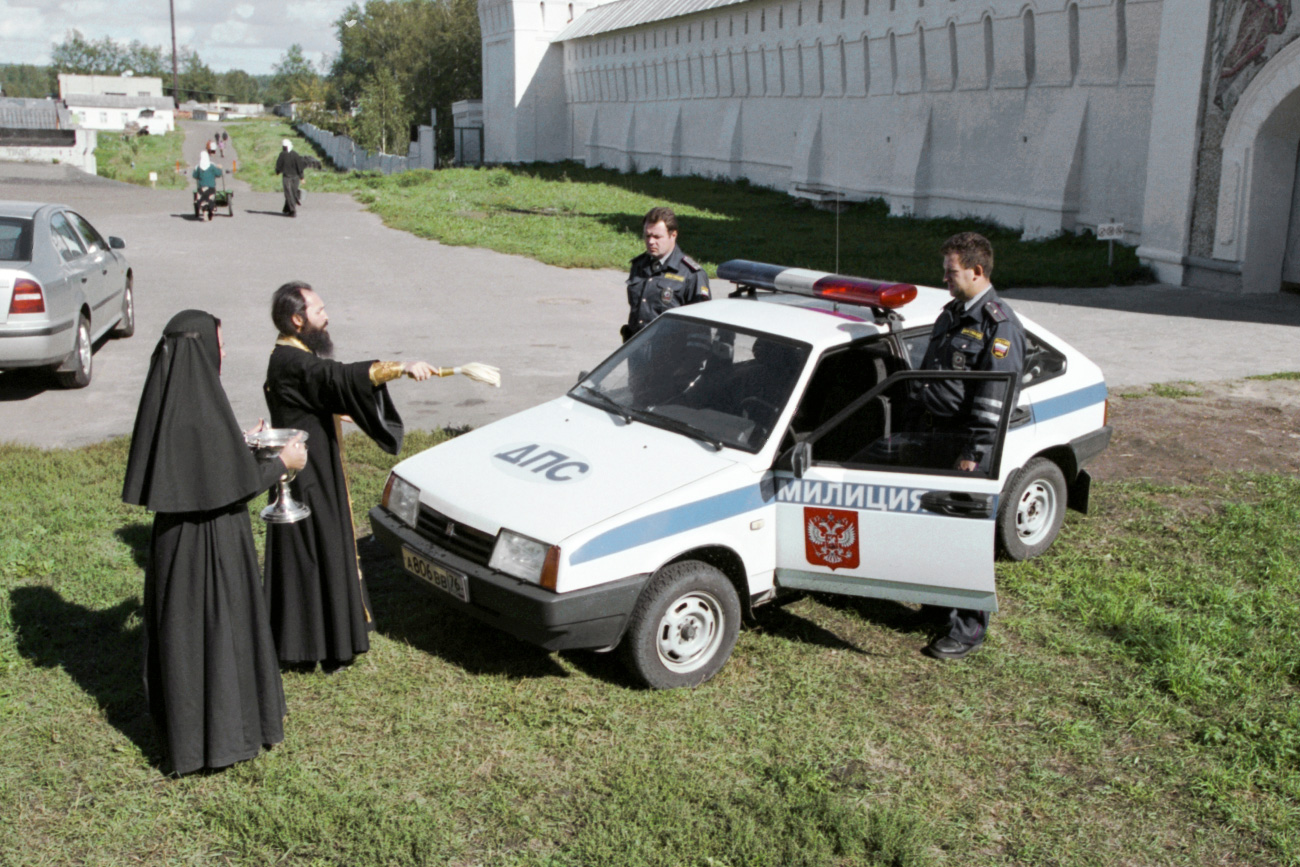 Tolga Monastery father Alexander sanctificates a new police car of Yaroslavl Region. / Sergei Metelitsa / TASS
Not-so-unique sanctifications include subway stations and buildings.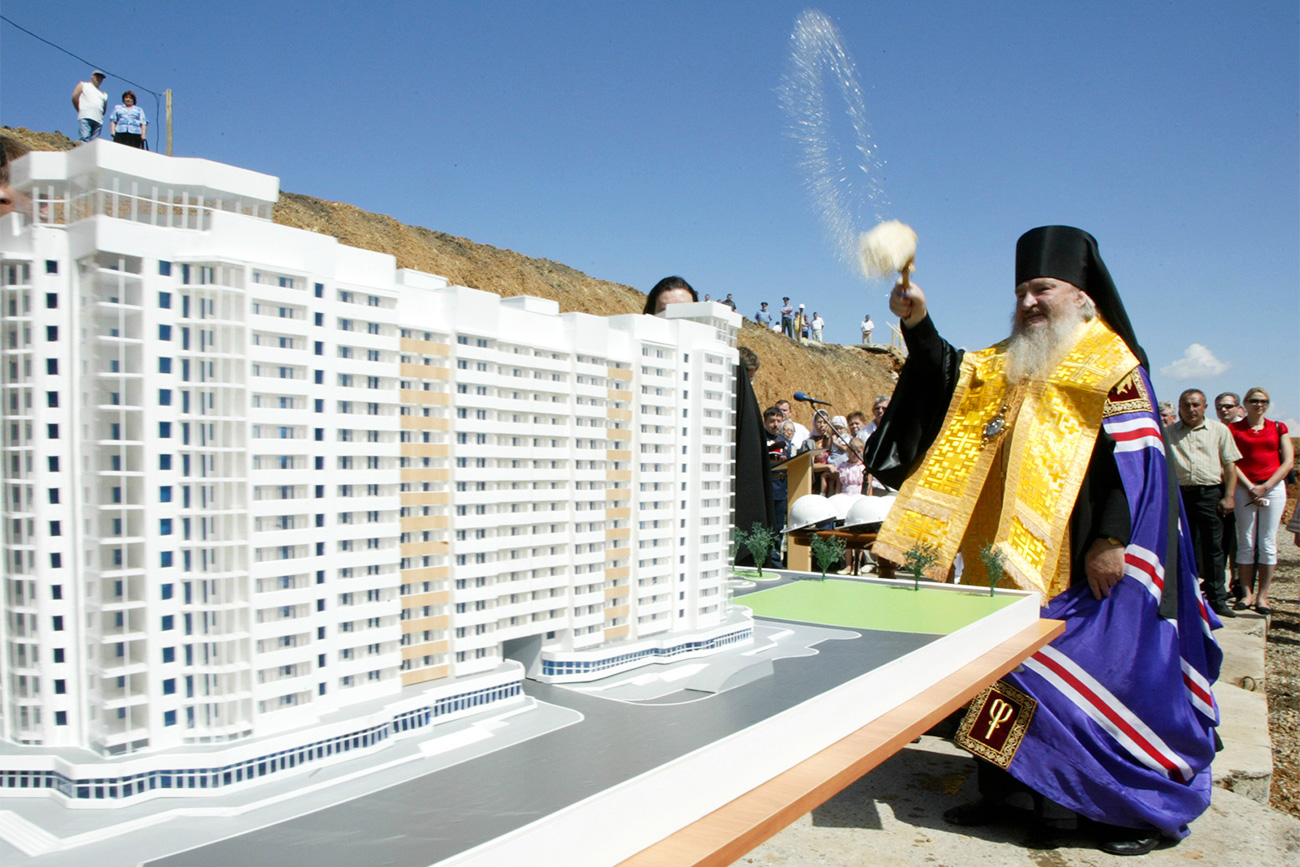 An Orthodox priest blesses a model of a block of flats at its construction site in the southern Russian city of Stavropol. / Reuters
Although a combination of holy water, which is used to sanctify objects, and wires and other electronic devices does not go well together, many priests continue to squirt water on servers and computers.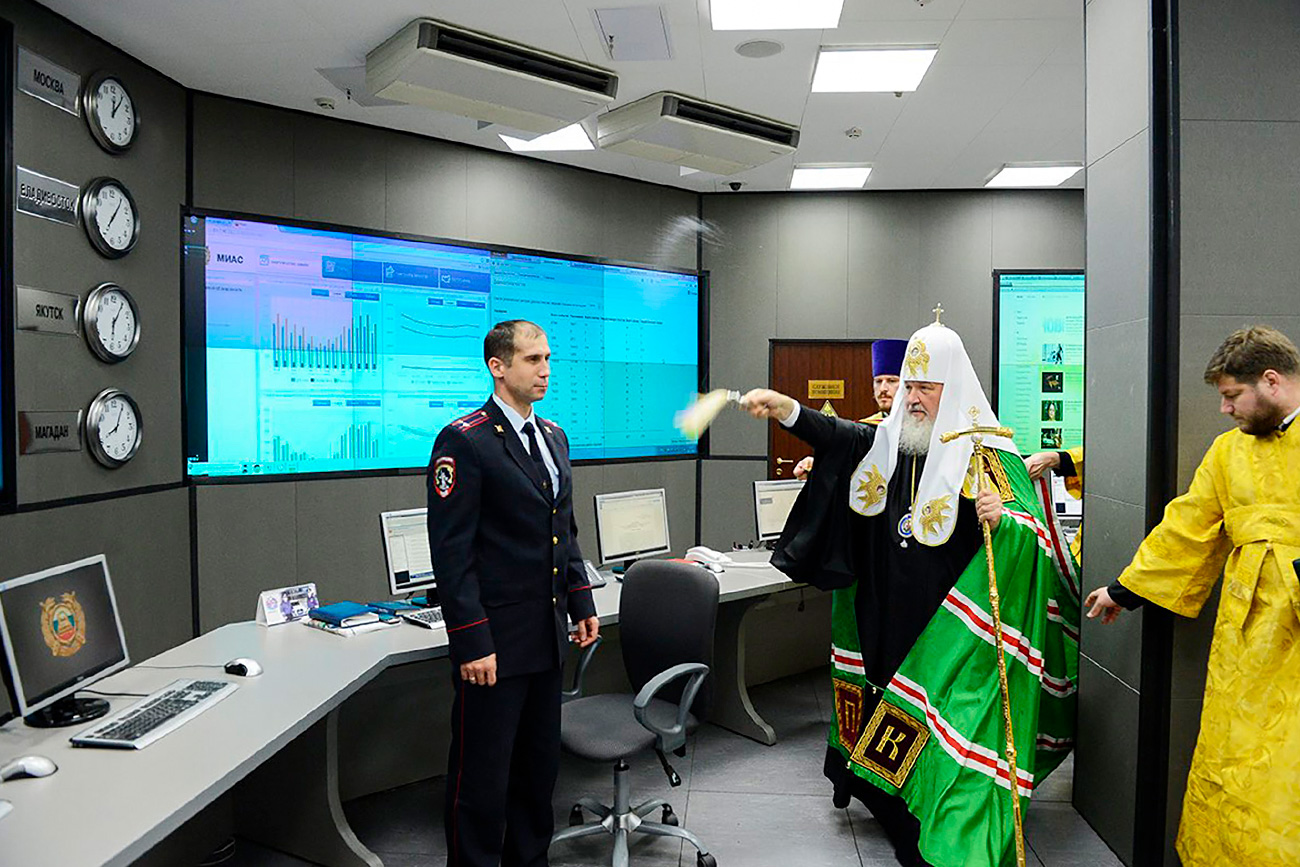 Moscow Patriarch sanctifies a new department of Russian Ministry of Internal Affairs. / Press service of Patriarch of Moscow and All Russia
Russian roads, which have dangerously high rates of automobile accidents, can be sanctified too.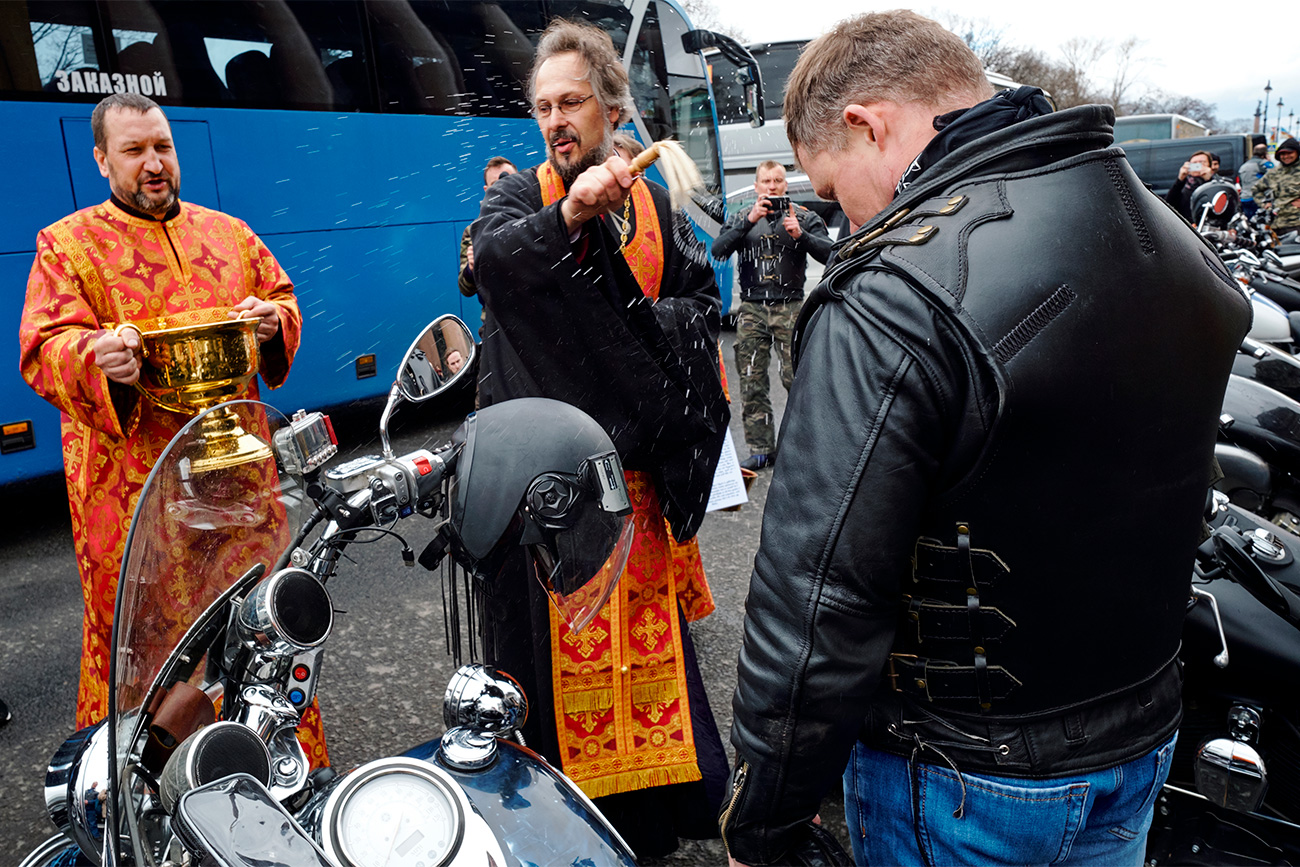 The Night Wolves bikers held a blessing ceremony near St. Isaac's Cathedral in St. Petersburg. / Alexei Danichev / RIA Novosti
However the weirdest things and places to be sanctified include the white coats of doctors and, apparently, strip-club.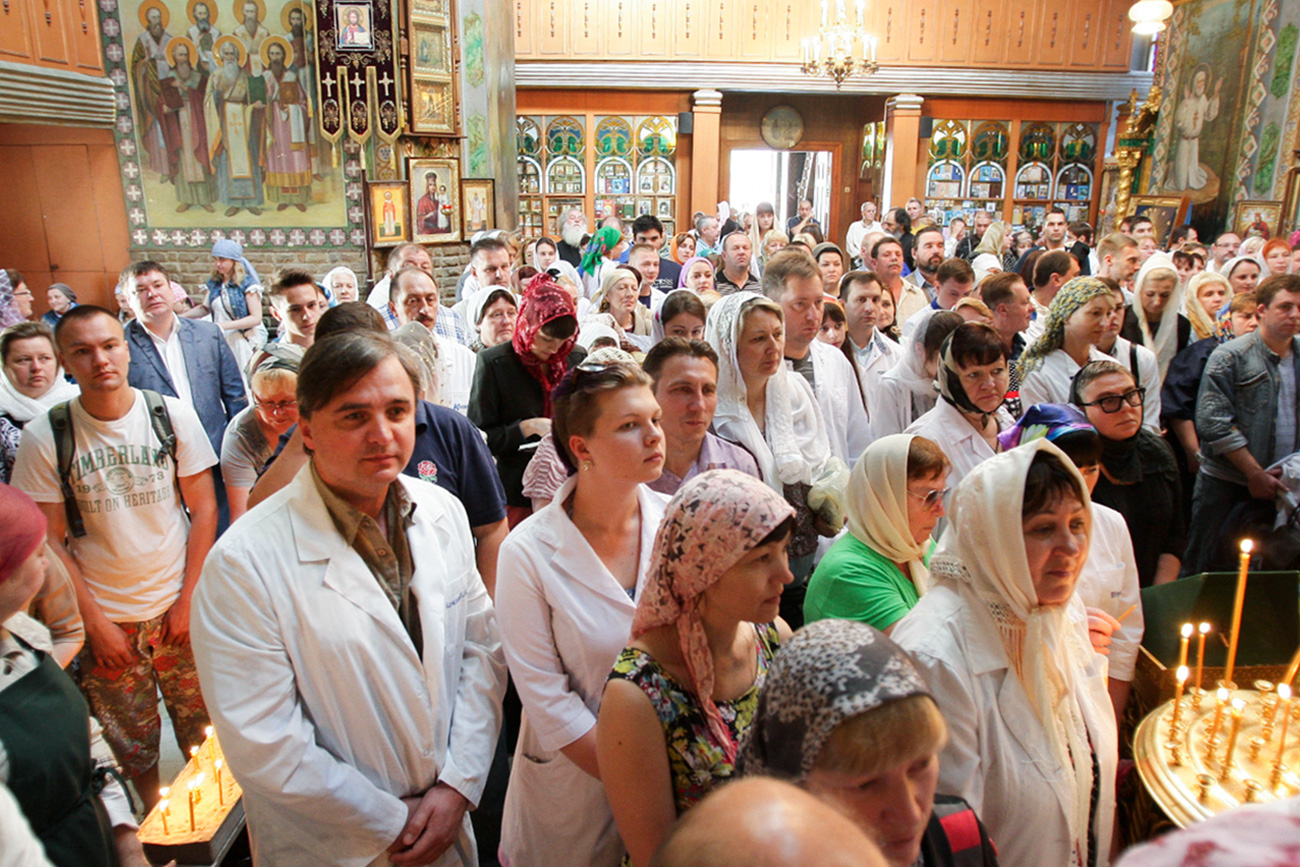 Traditional sanctification of doctors' white coats in Simferopol. / rk.gov.ru
Sanctification of homes, apartments and cars is a regular phenomenon for religious Russians. The cost varies from priest to priest as there are no price-lists, and technically sanctification can be done for free. Muslim priests can also sanctify an apartment without getting paid. Nevertheless, it is considered polite to pay at least 1,000 rubles for the sanctification of an apartment.
If using any of Russia Beyond's content, partly or in full, always provide an active hyperlink to the original material.