Beware of butterflies! Depredators invade Siberia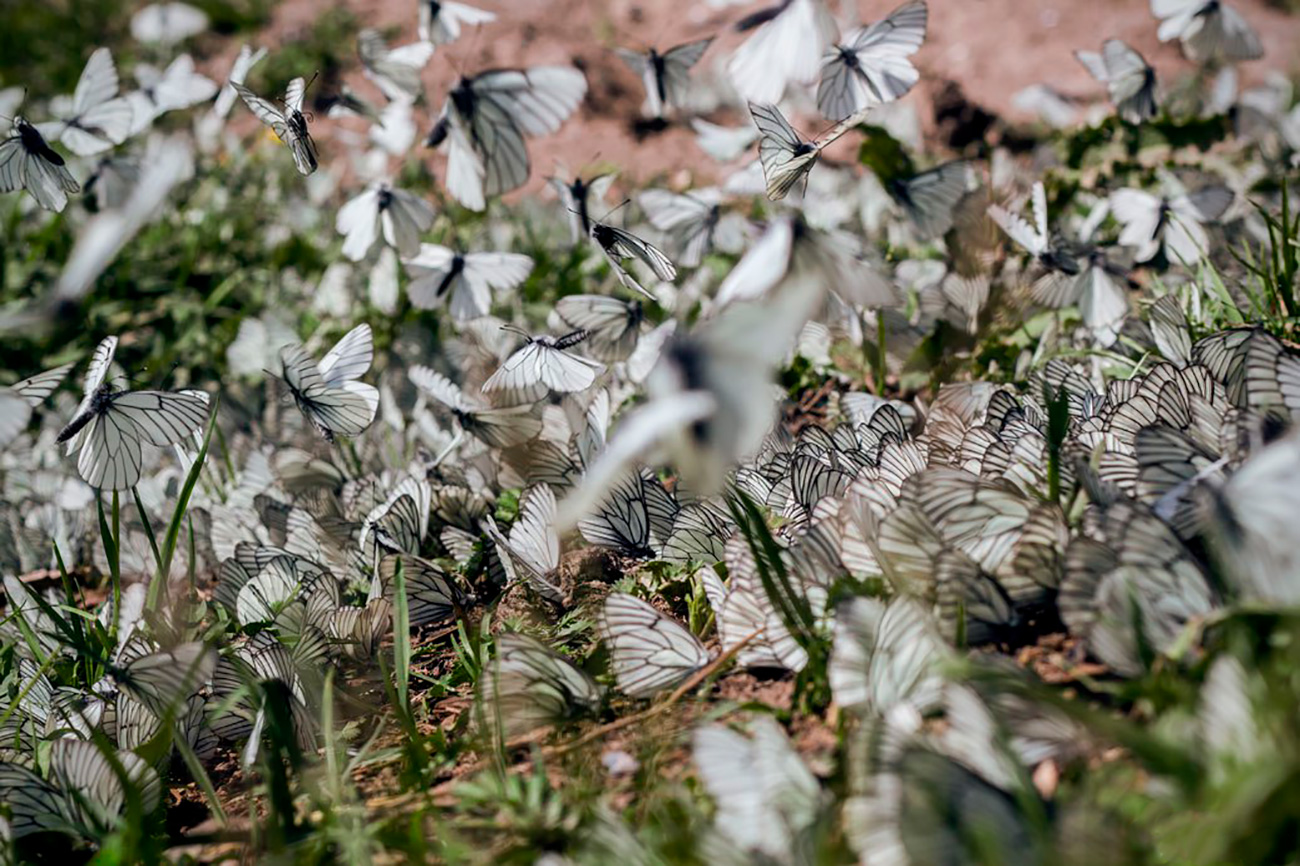 Thousand of butterflies have invaded several regions of Russian Siberia
Anna Vasilenko
Thousands of butterflies have invaded Siberian regions. Aporia crataegi or black-veined white butterflies can be found in unusually large numbers. Experts are divided on the reasons for this phenomenon. Some blame unusually warm summers and cold springs, while others insist that "there is no anomaly."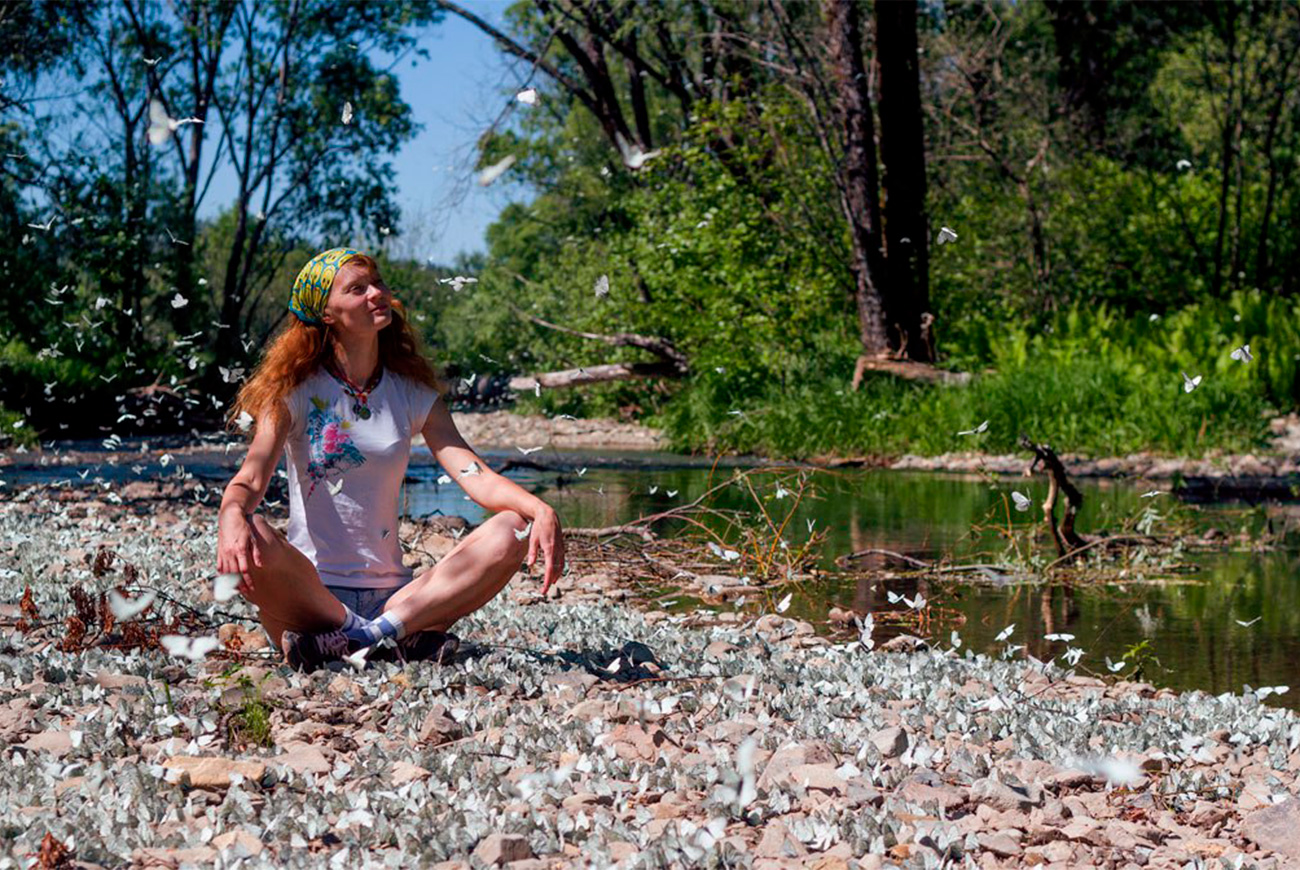 Anna Vasilenko
In the beginning of June Instagram users in Siberia posted hundreds of pictures of white butterflies. They were everywhere, on the city streets, in parks and forests, and had no fear of people. Many believed them to be cabbage butterflies that are known for their ability to destroy crops such as cabbage, cauliflower and Brussels sprouts. Though black-veined white butterflies are less dangerous, they can still gorge on tree leaves, mostly preferring apple and other fruits.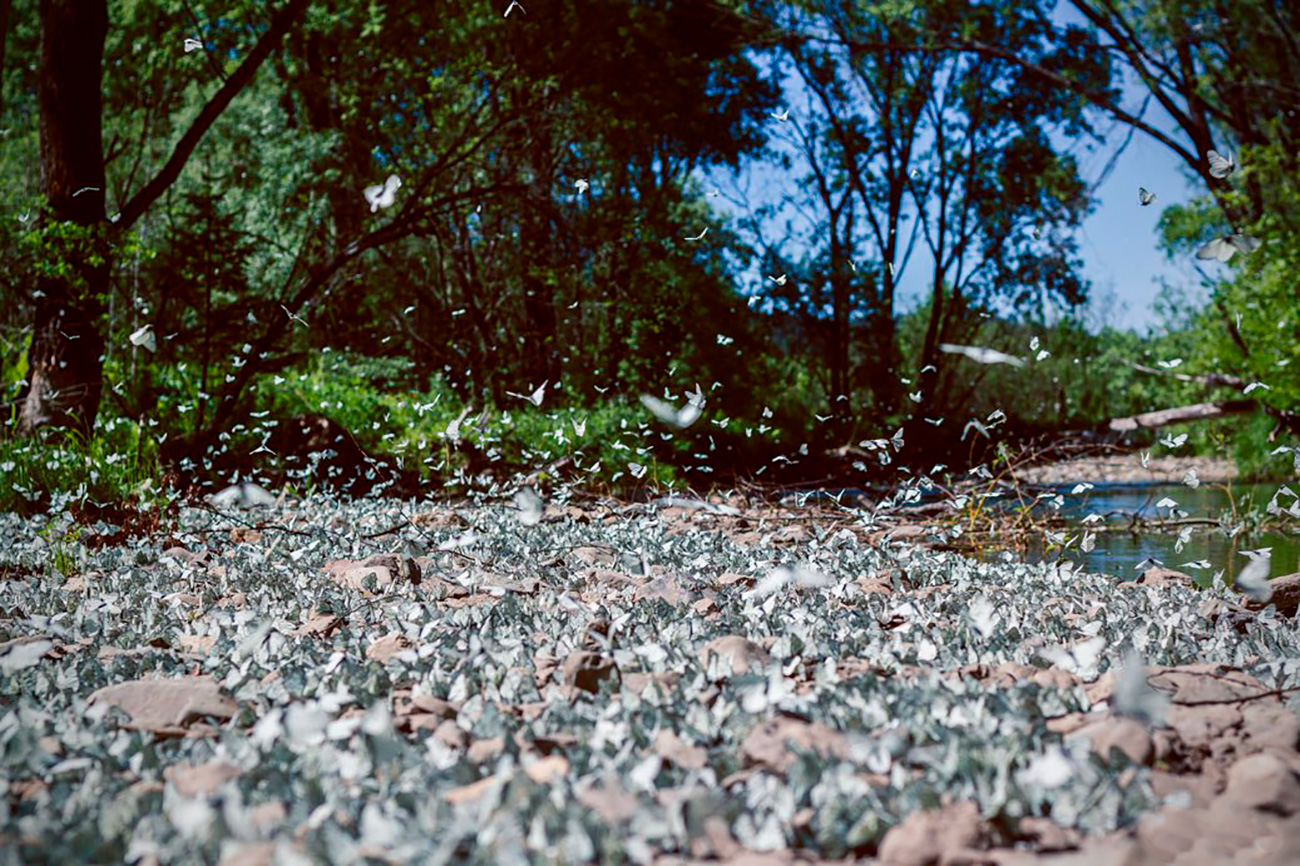 Anna Vasilenko
In an article about the species, the UK Butterflies website writes that a female can rub her wings together and lose many of her scales, which results in "an almost-transparent look when compared with the white wings of the male. The purpose of this behavior remains a mystery."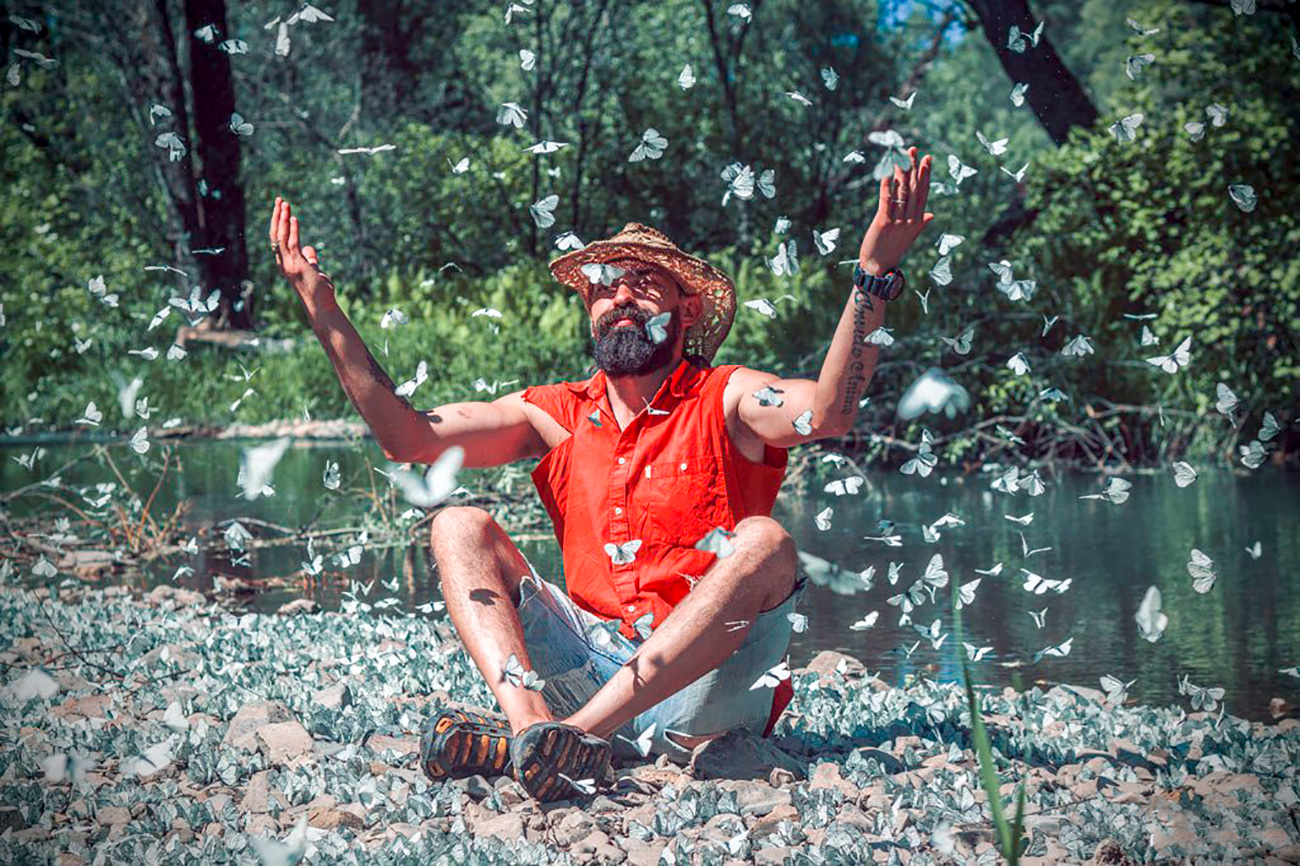 Anna Vasilenko
Extinct in the British Isles, the species can be found in abundance in Siberia. Cities that have experienced the so-called "butterflypocalypse," as The Siberian Times named the phenomena, include Tomsk, Krasnoyarsk, Novosibirsk, and other smaller cities.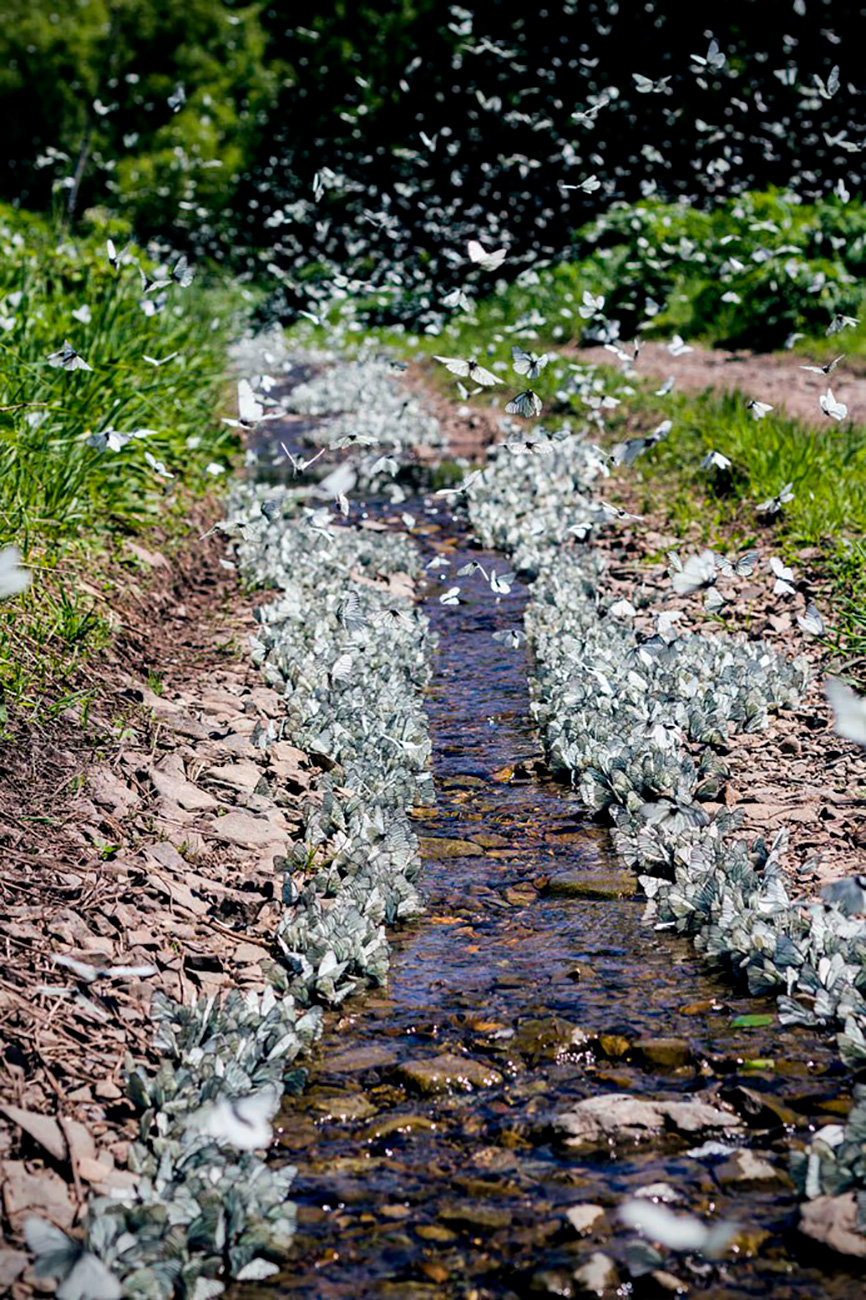 Anna Vasilenko
Some Siberian scientists say that "there is no anomaly in the (arrival of such an) amount of butterflies."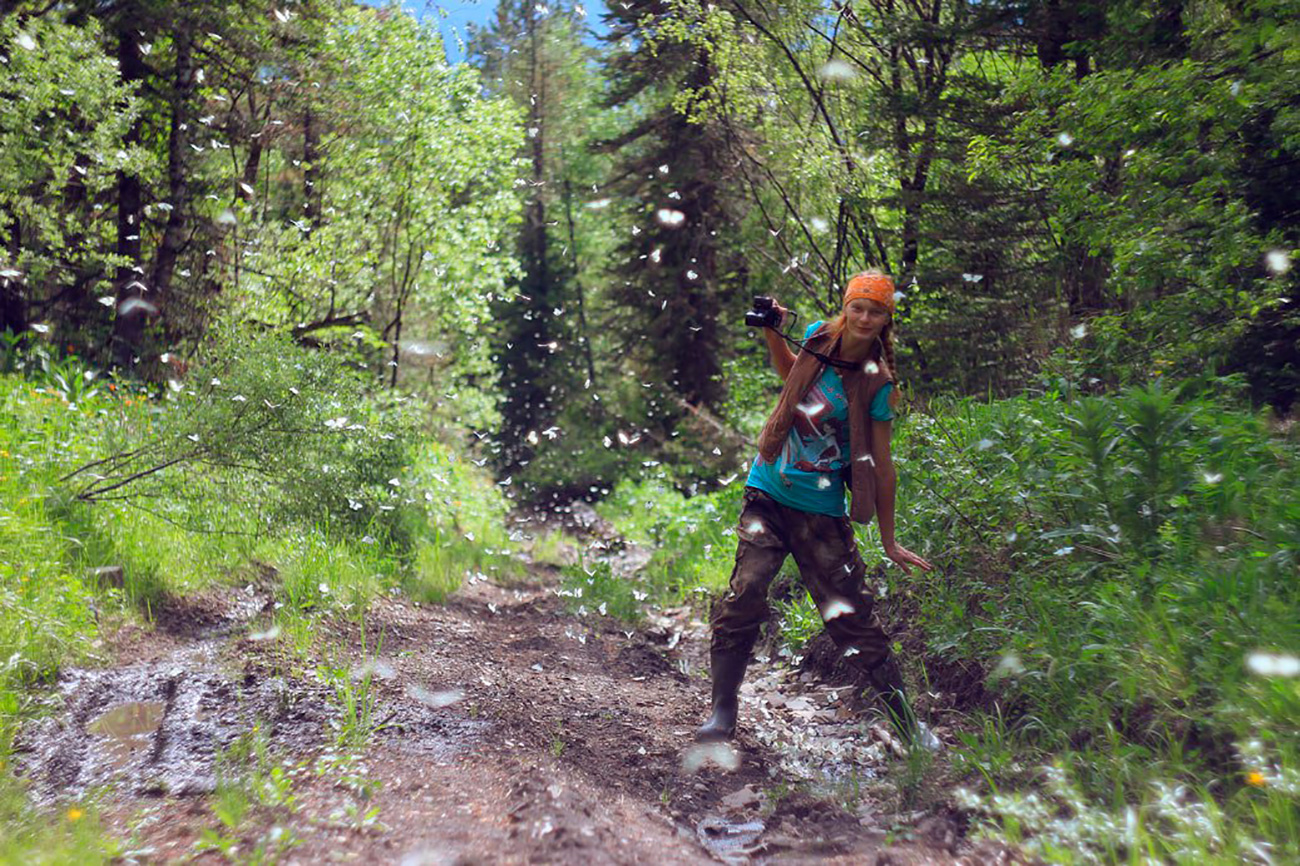 Anna Vasilenko
For several years black-veined whites were "in decrease," Vladimir Romanenko, head of the invertebrate zoology faculty at a university in Tomsk, told RIA Novosti. "This is normal for most insects: decrease for some years, then – a rapid population growth."Next year Siberia might have even more of these butterflies, adds Romanenko. "Nature works just the way it's supposed to," he says.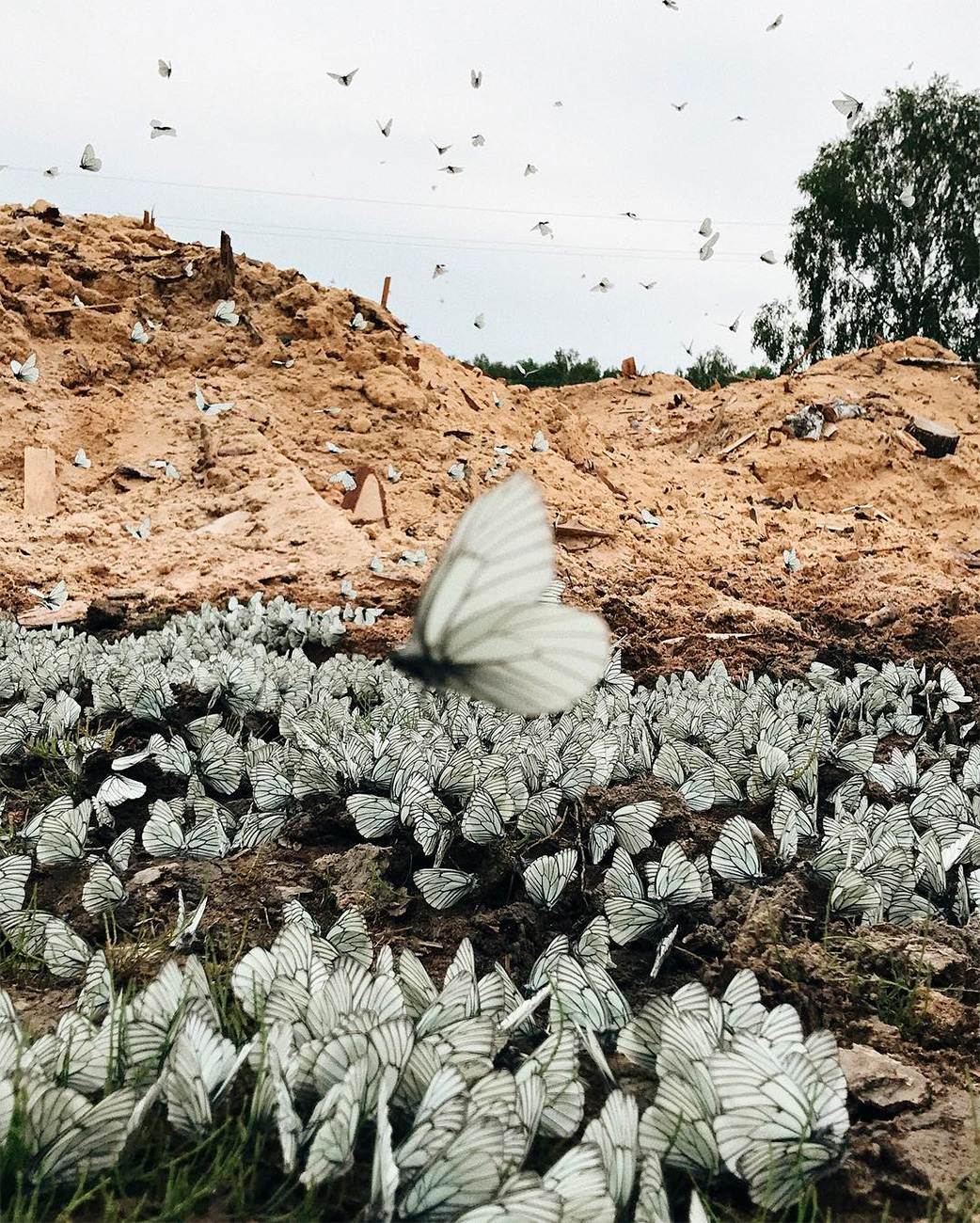 Anzh (Proselkova) Druzhinina
Lev Vartapetov from the Russian Academy of Sciences believes that the cold spring shortened and "concentrated" the life cycle of butterflies in the beginning of June. "Thousands of species gather near wet puddles and creeks," he adds.
Anna Vasilenko
Irina Kudryashova from another Siberian university is sure that the unusually warm summers of 2016 and 2015 led to rapid growth of the butterfly population in the region. Whatever the reason for such a growth, the photo showing thousands of white butterflies looks like an Alice in Wonderland-kind of dream.
Anzh (Proselkova) Druzhinina
Another exceptionally beautiful natural phenomenon is connected with the black-veined butterflies. When they leave the pupal stage, they appear to bleed and red drops dry on the tree leaves. With the first heavy rain, drops transform into a 'blood rain.' A mecca for photographers, Siberia has yet another feature that can surprise you.
If using any of Russia Beyond's content, partly or in full, always provide an active hyperlink to the original material.