High-tech underground: Top designs of new Moscow metro stations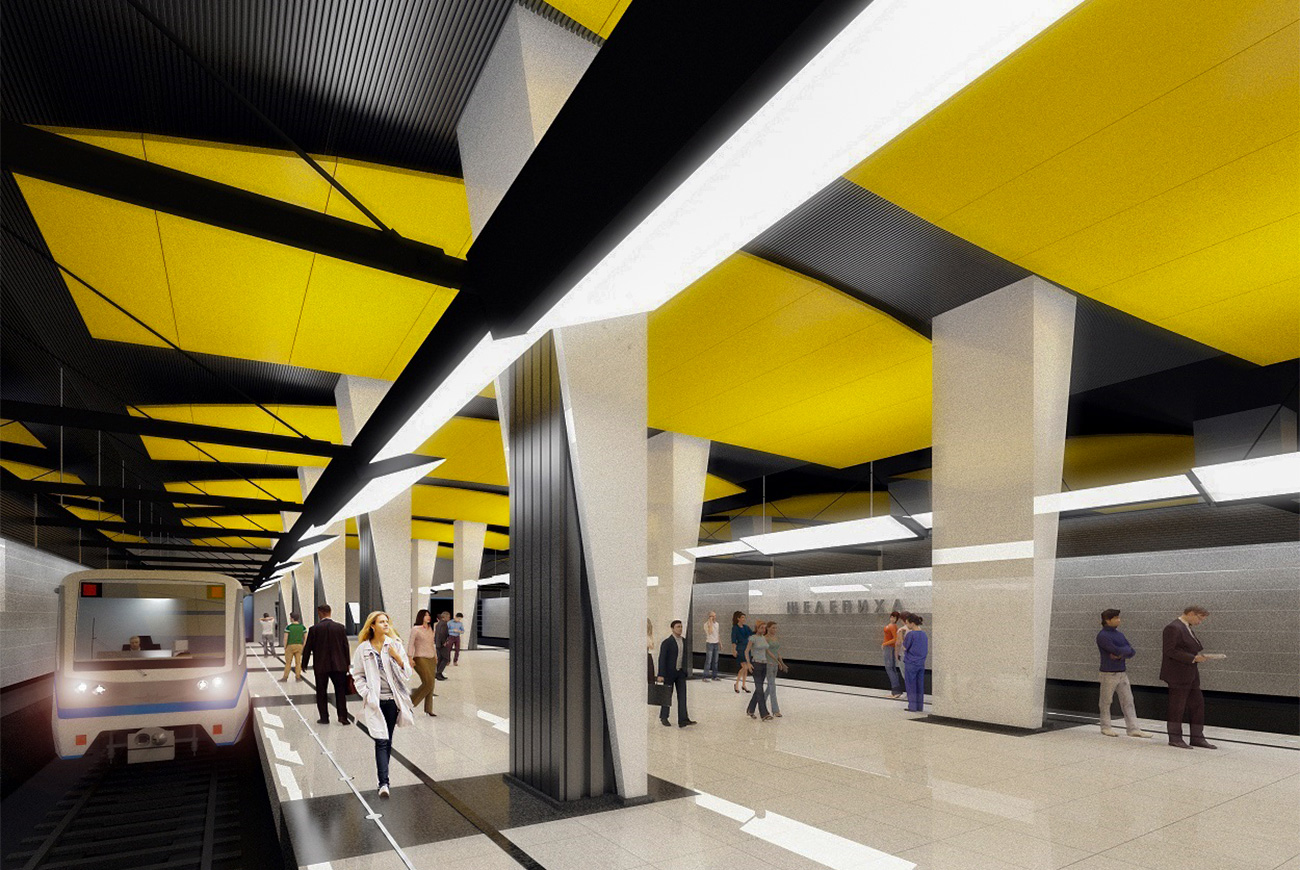 The new Shelepikha station in the west of Moscow will have a throughput capacity of 13,000 passengers per hour, and will be decorated with white and yellow marble. The station will be a part of the new line connecting Dinamo and Delovoy Tsentr stations.
Committee for Architecture and Urban Planning of Moscow
A major renovation is in full swing both above and below the surface of Russia's capital. Three new stations have already opened in the Moscow metro since January, and 14 more are due to open by the end of this year.