Slava Stepanov | <a href="http://geliovostok.ru" target="_blank">geliovostok.ru</a>
Russian factories are infamous for being more of securely guarded compounds, off limits to outsiders, where the manufacturing process is a closed-door affair. One plant in Russia is different. Not only can the turbines produced here be found worldwide, but it is also one of the oldest and the biggest. RBTH invites you to see it with your own eyes.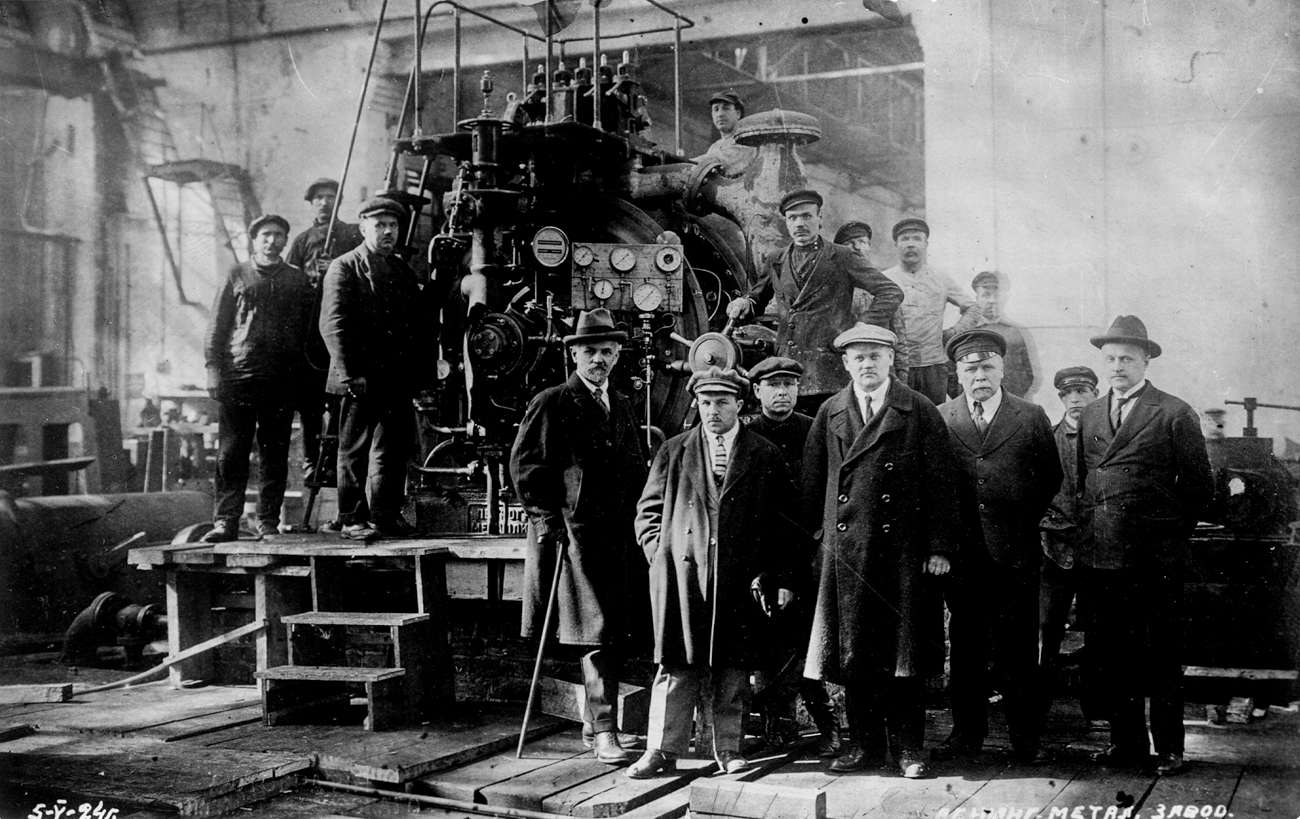 Archive Photo
Leningrad Metal Plant, Leningradsky Metallichesky Zavod (LMZ) in Russian, is the biggest Russian manufacturer of power machines and turbines. Based in St. Petersburg, the plant has been operating for 160 years.
The plant was established in 1857 by Sergey Rasteryaev, a preeminent member of the Russian bourgeoisie. He was one of a handful of merchants and businessmen allowed to use the national emblem of the Russian Empire.
He started out by hiring the best and most brilliant minds from Germany, but in 1924 it was Russian engineers who created the first ever steam and water turbines in Russia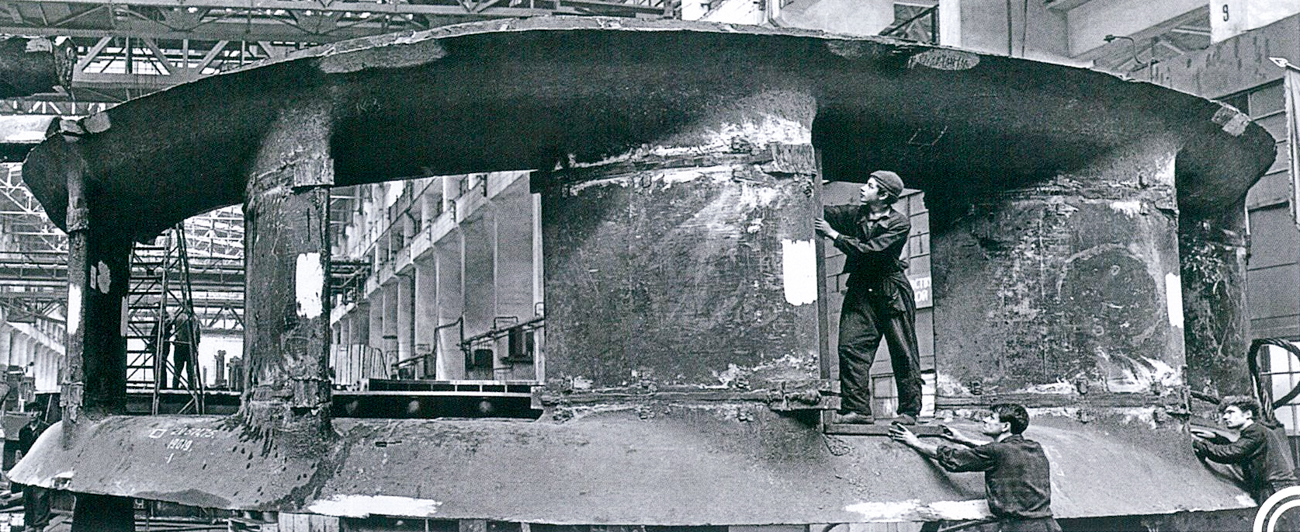 Archive Photo
The 1917 Revolution blurred out the bourgeoisie legacy and put construction on the front burner the construction nonstop and flowing. The energy capacity of the turbines grew in size, and in 1963 plant engineers created the biggest and most powerful radial-axial turbine for Krasnoyarsk hydroelectric station.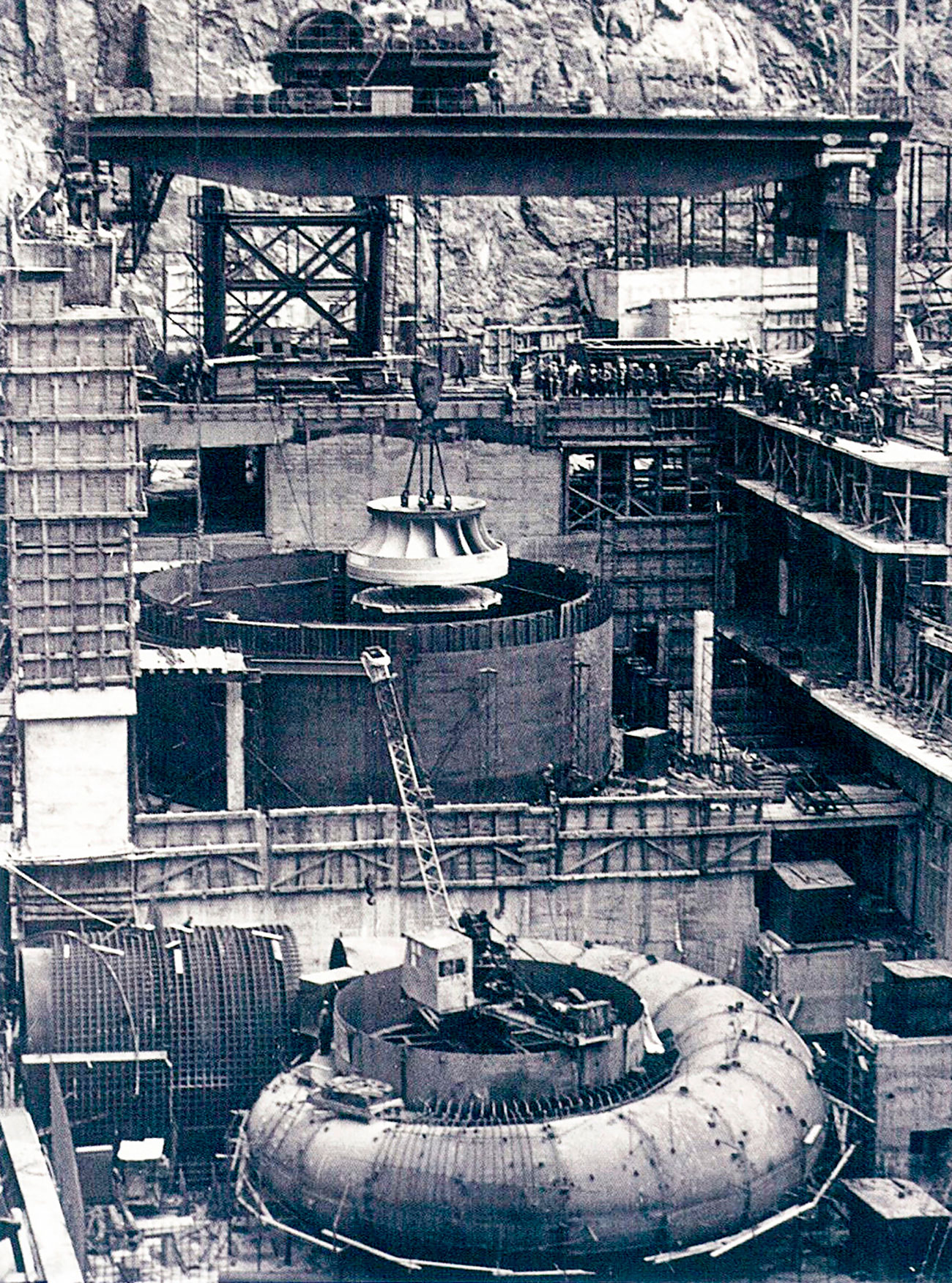 Archive Photo
The plant always aimed at being the "biggest and most powerful". In 1977 it started manufacturing hydraulic units and its machinery quickly spread across the globe.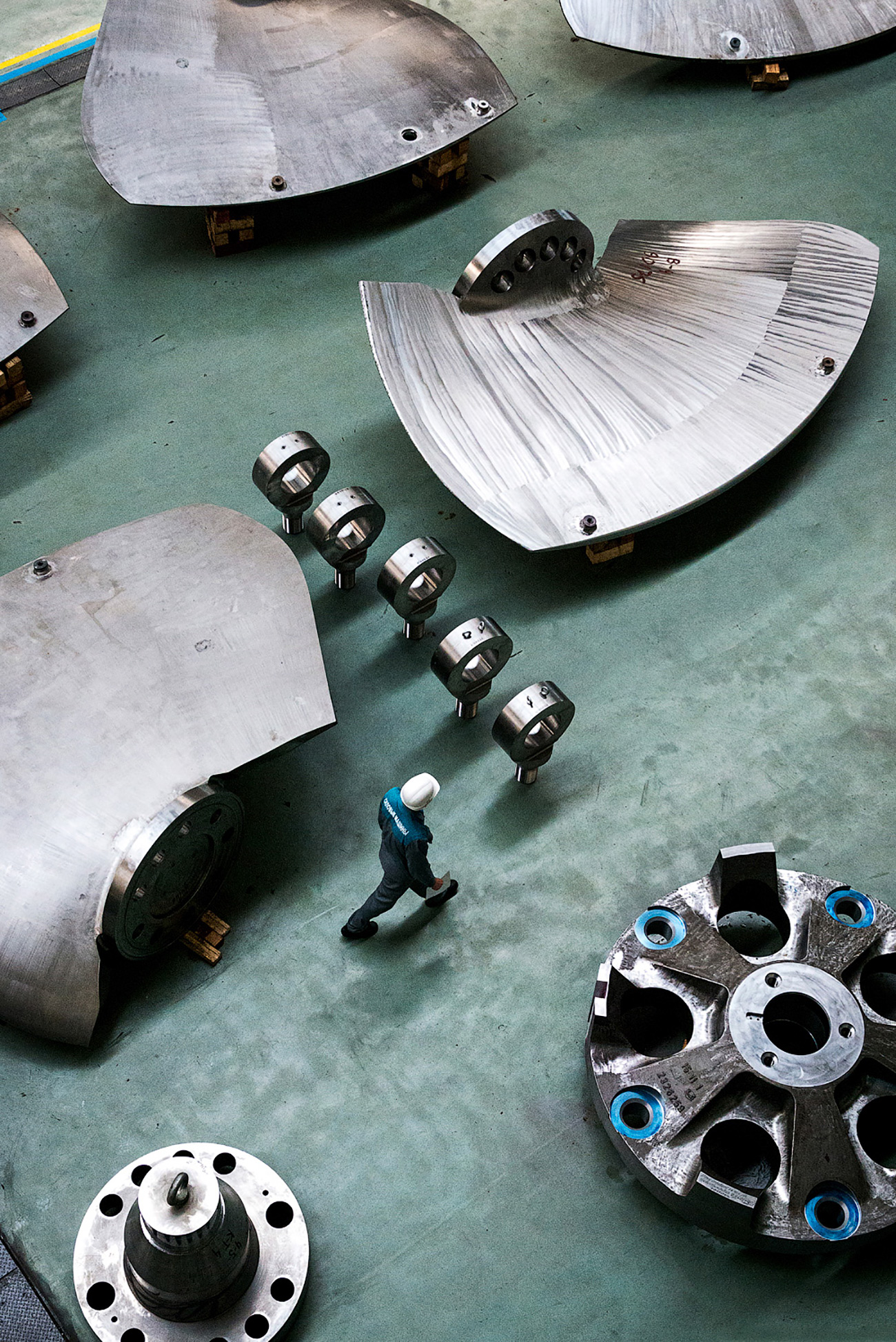 Slava Stepanov | geliovostok.ru
Currently one in ten turbines in the world is made at LMZ.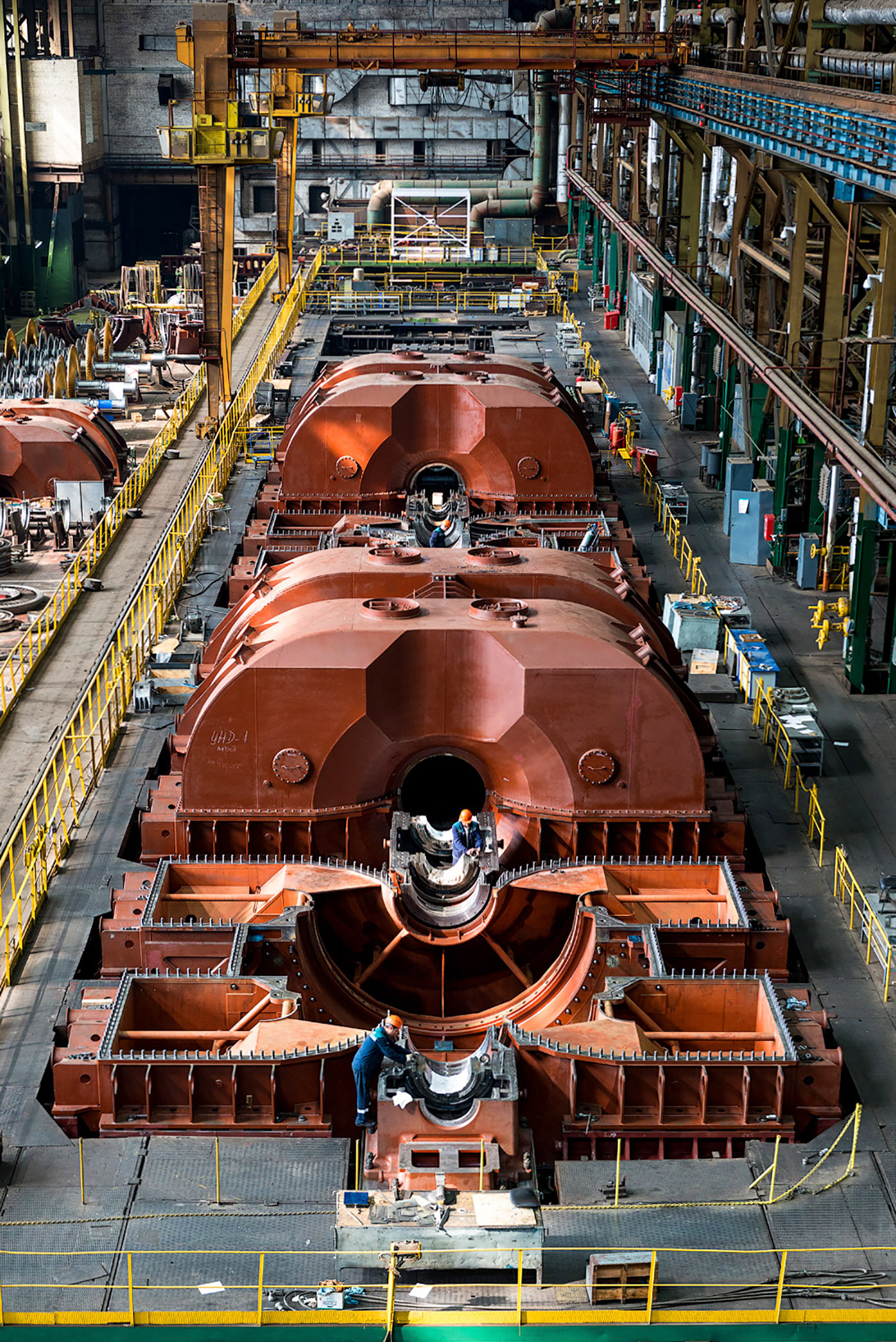 Slava Stepanov | geliovostok.ru
After the dissolution of the Soviet Union the plant became a part of the biggest power plant industry company in Russia – Silovye Machiny (literally "power machines"). But the superlative "biggest" is not enough. The company invests time and money in R&D to create and design high-quality products.
Slava Stepanov | geliovostok.ru
According to the company, by 2017, the plant had manufactured more than 2150 and 790 steam and water turbines.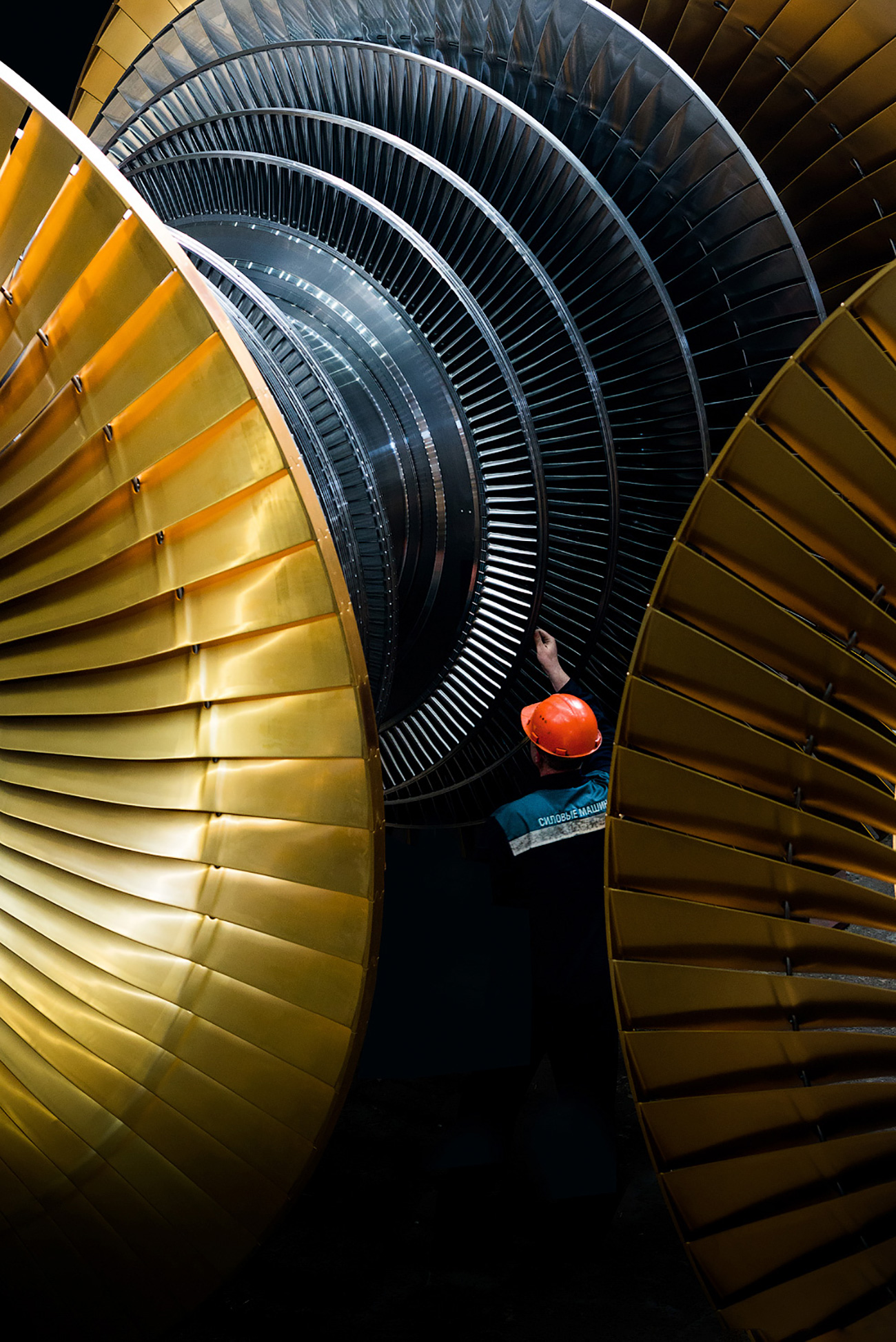 Slava Stepanov | geliovostok.ru
In Soviet times the sales geography was limited to USSR-friendly countries, which was the overall strategy at that time. Apart from the Soviet republics, China, India and countries of Latin America were among the principal consumers.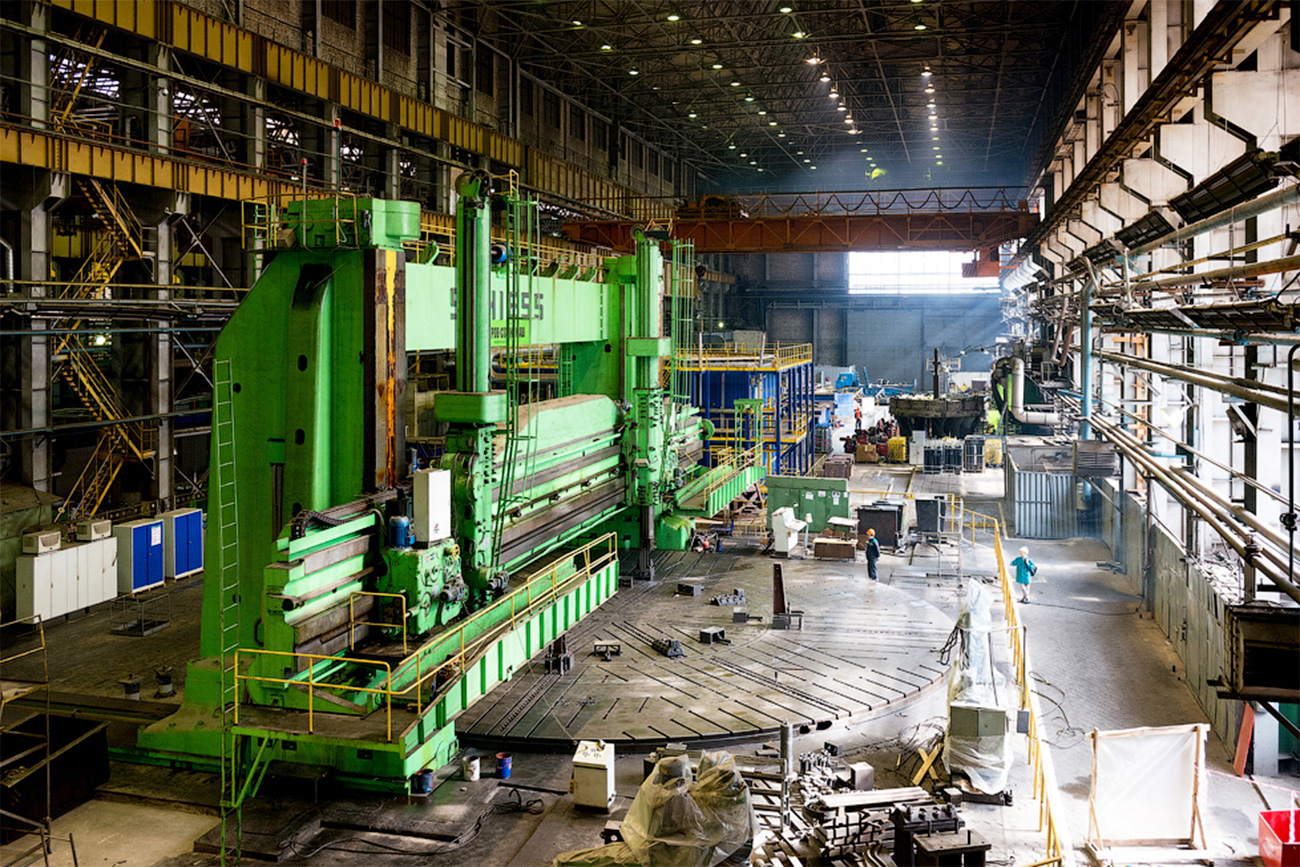 Slava Stepanov | geliovostok.ru
Now, however, it's hard to find a continent where there are no turbines made at LMZ — from Canada and the USA to Africa and Asia.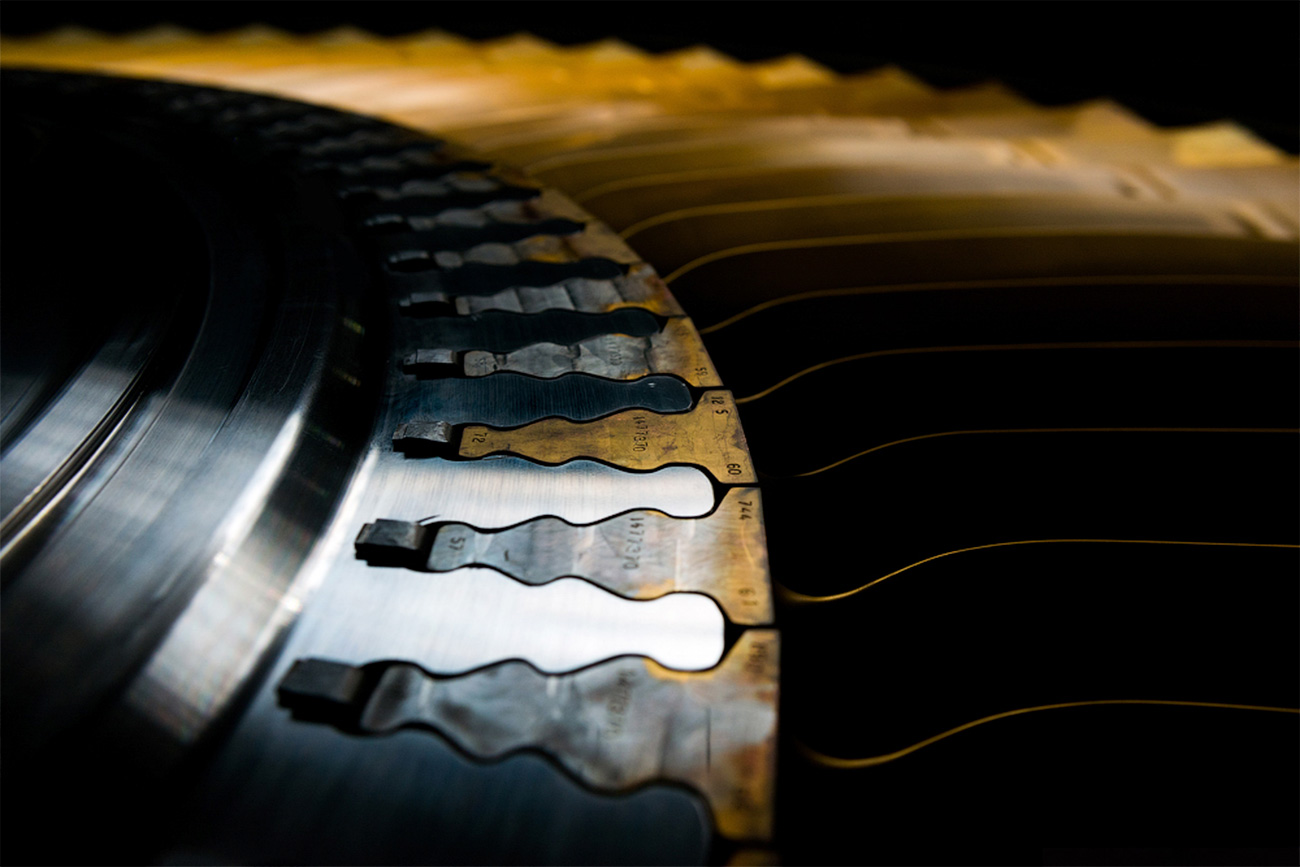 Slava Stepanov | geliovostok.ru
The company's most impressive international projects include plants in Iran, China and Mexico.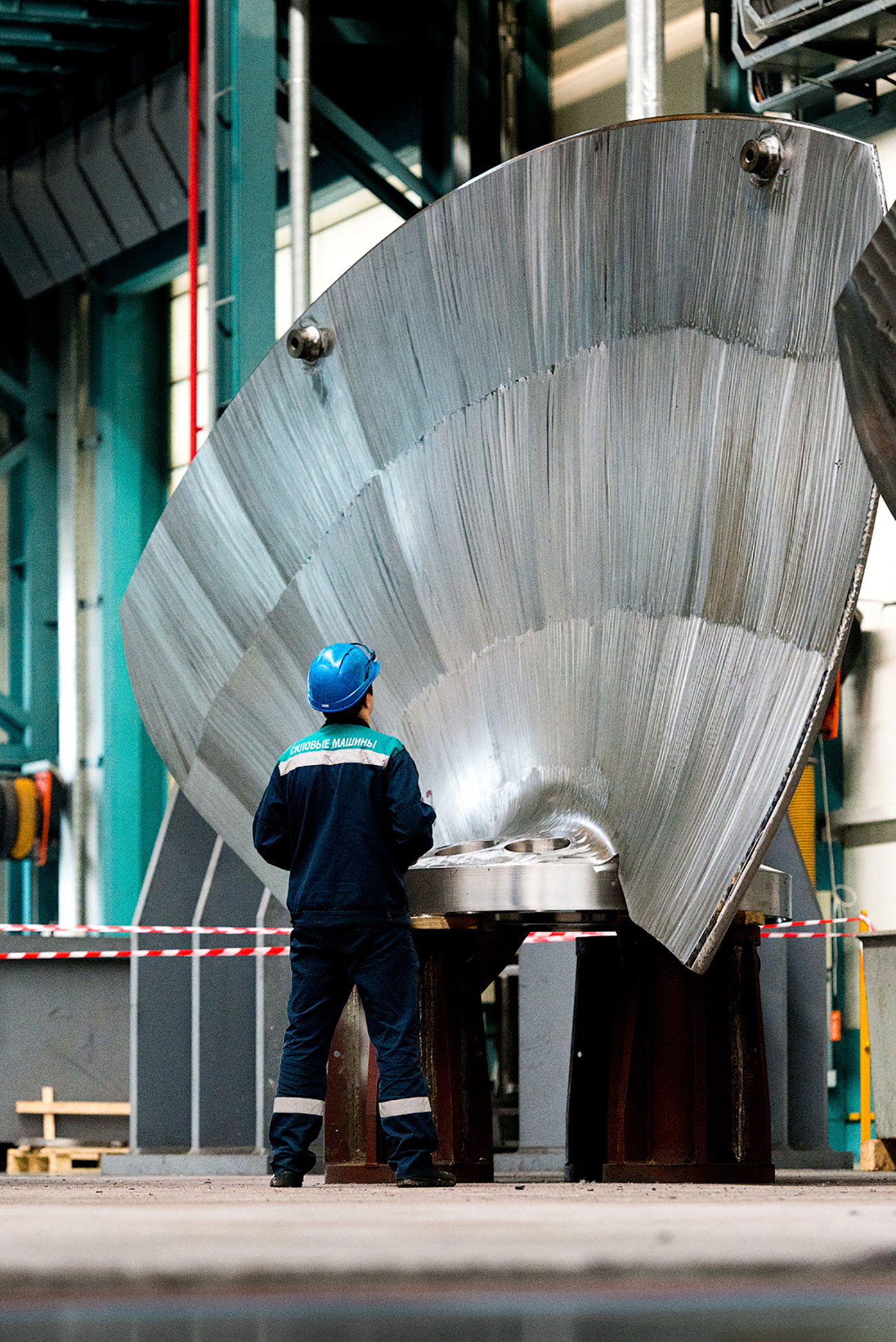 Slava Stepanov | geliovostok.ru
Most Russian power plants also use turbines built by LMZ. Its engineers reconstructed the Sayano–Shushenskaya HPP, the largest power plant in Russia. In August 2009 it suffered a catastrophic accident that caused flooding of all the machinery.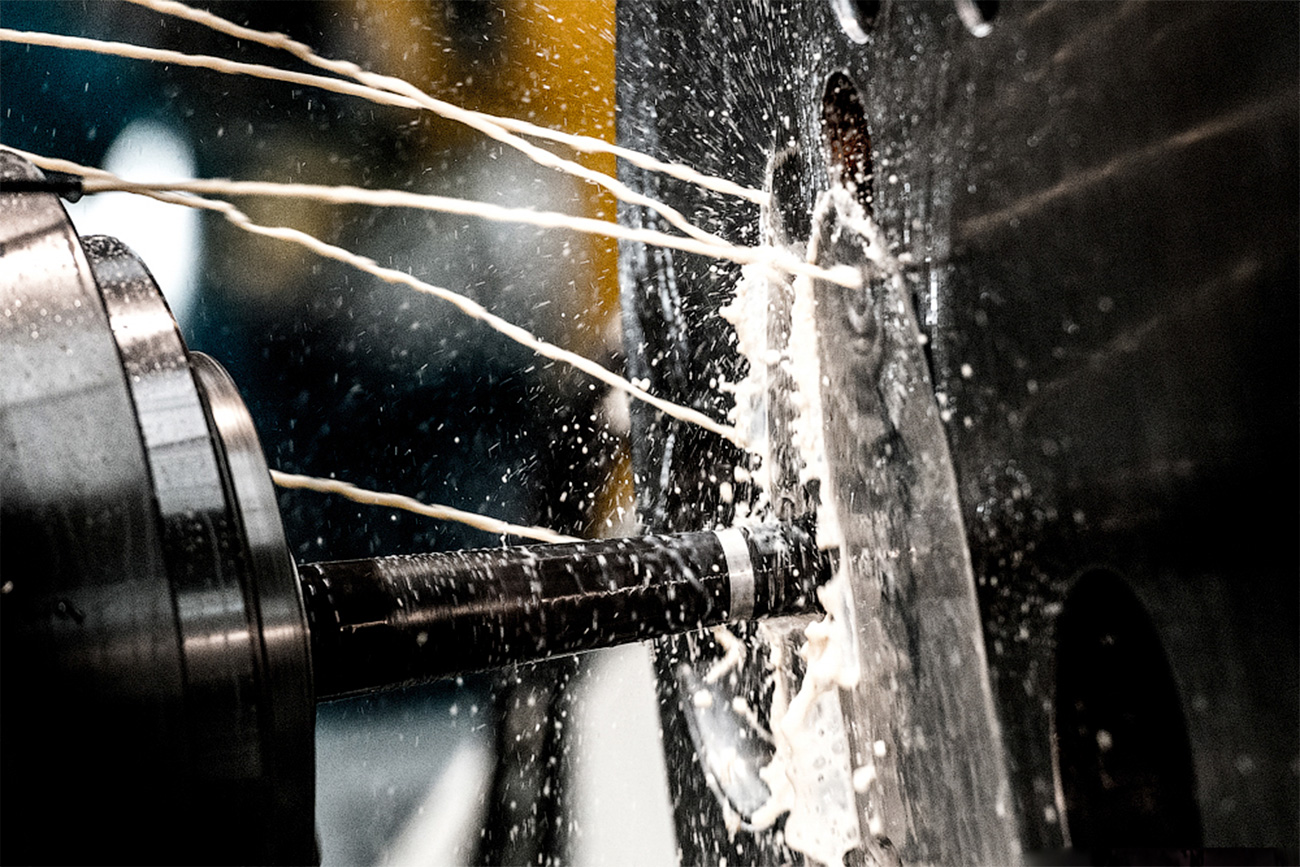 Slava Stepanov | geliovostok.ru
One of the most recent and most remarkable projects is a steam turbine for Beloyarskaya nuclear power plant. Unlike other nuclear plants, this one has a fast-fission reactor, an innovation project of Russian nuclear industry.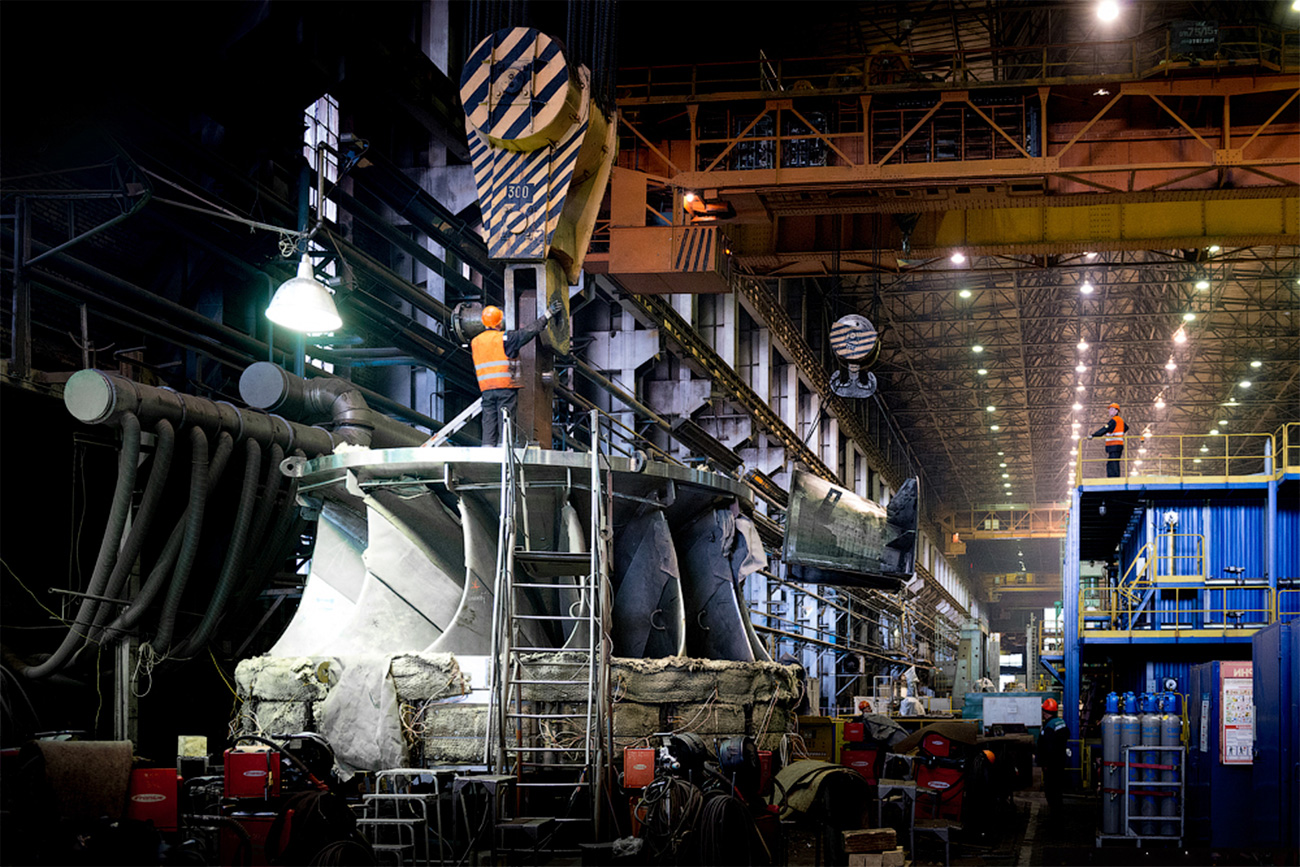 Slava Stepanov | geliovostok.ru
Section where water turbines are made.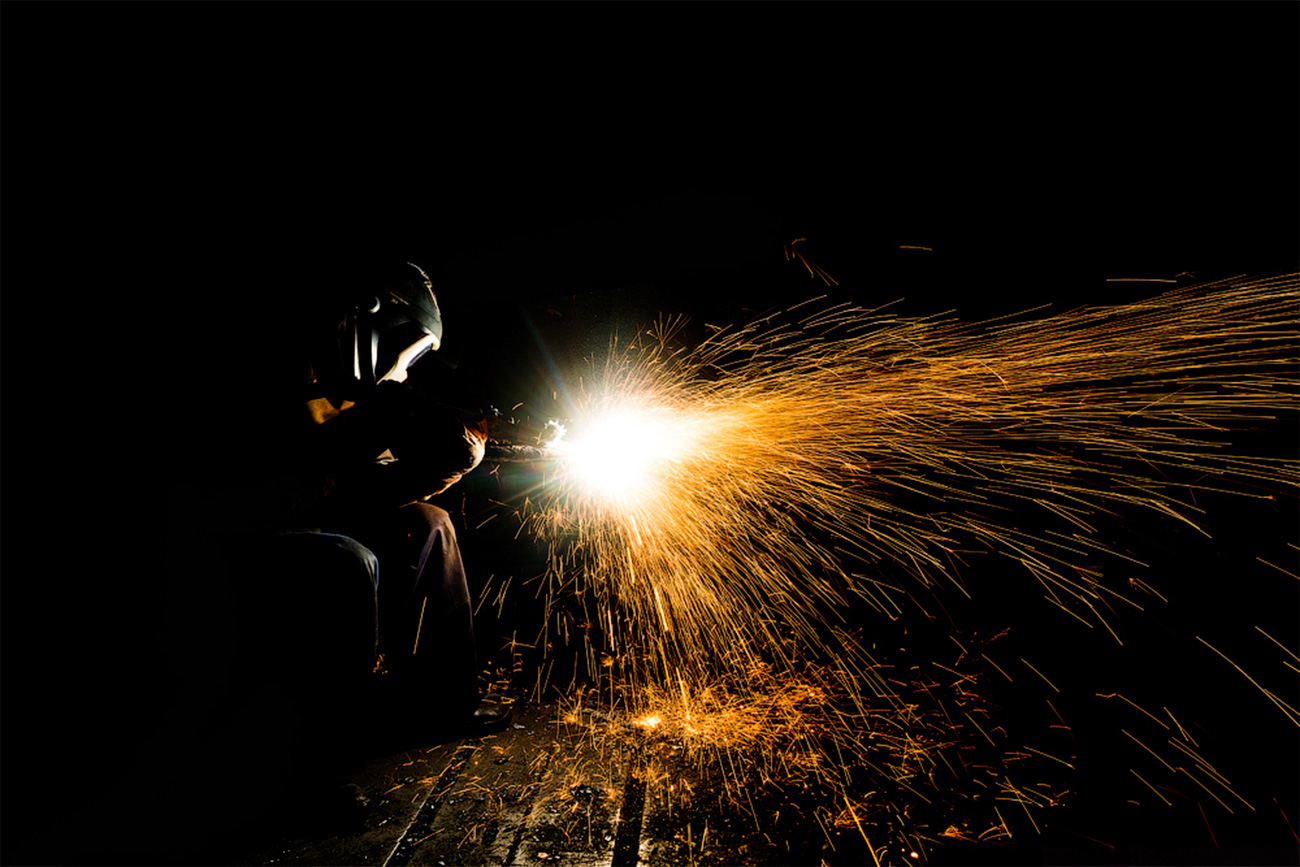 Slava Stepanov | geliovostok.ru
Turbine manufacturing is a long process. Plant engineers run checks-ups after every production step. The plant even has a special vacuum chamber, where future turbines can be tested in real working conditions.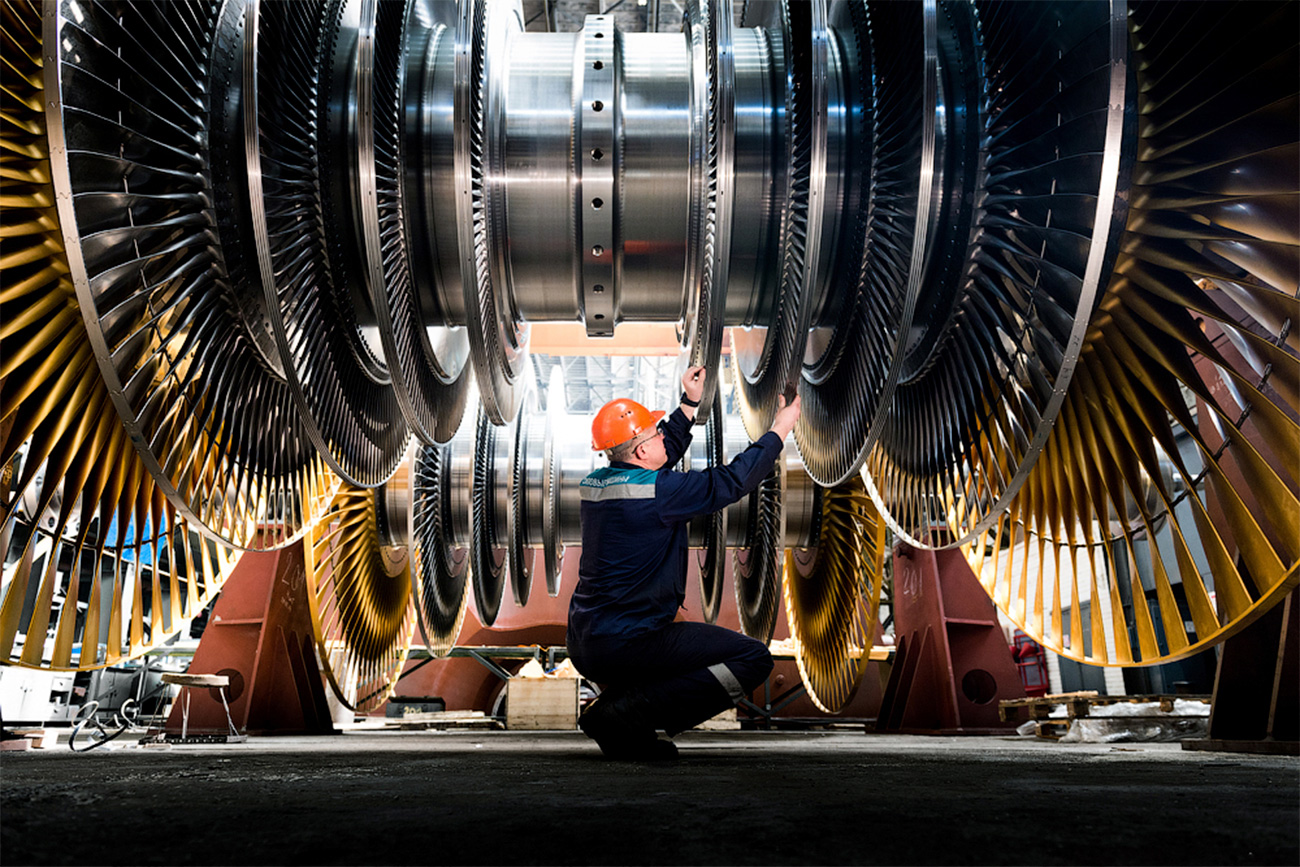 Slava Stepanov | geliovostok.ru
One turbine can weigh up to 1500 tons and be about 60 meters in length. The same was manufactured for the local Leningrad NPP-2, which is due to come on stream in 2018.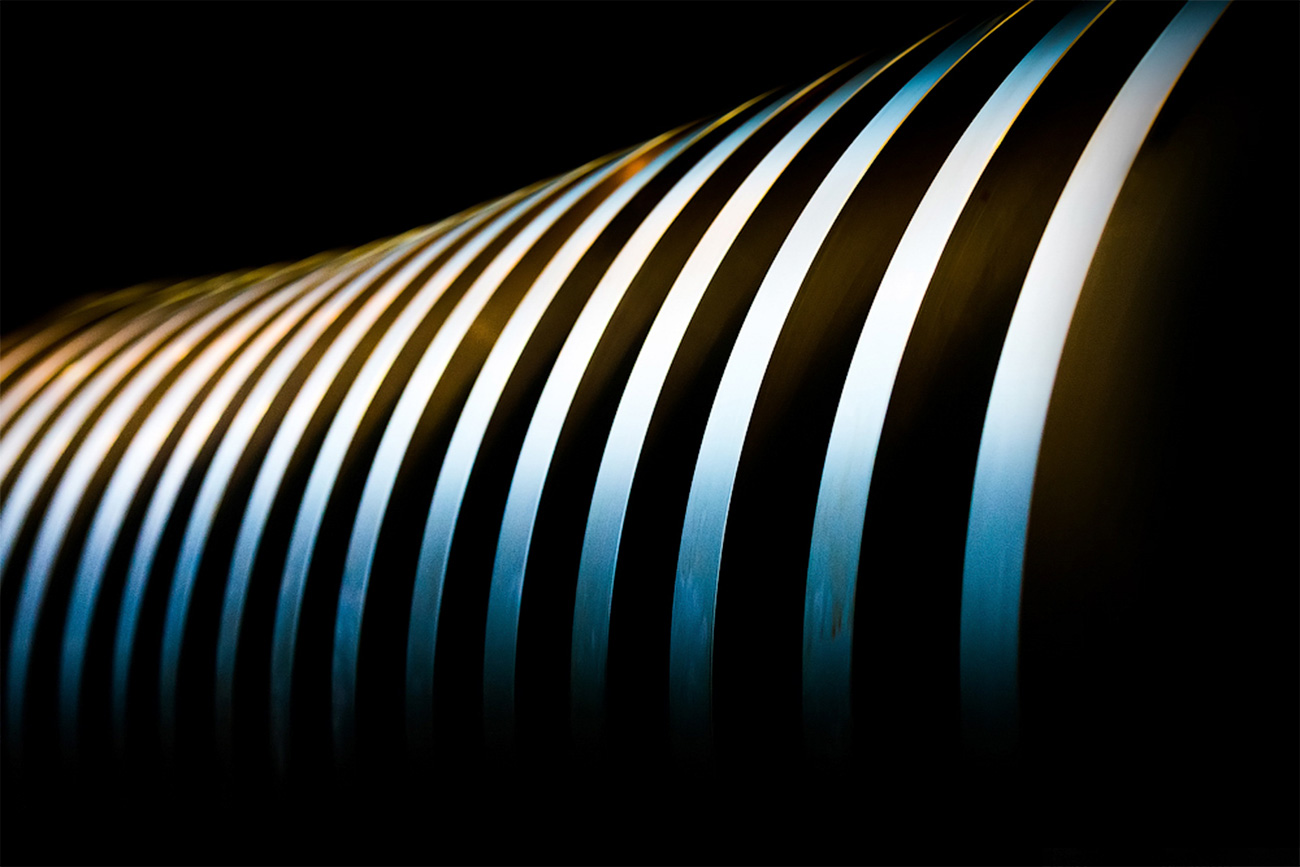 Slava Stepanov | geliovostok.ru
For now, plant engineers are working on a hydro turbine runner that will weigh 250 tons. It will be the heaviest runner in the history of the plant.
Slava Stepanov | geliovostok.ru
The plant covers an area of more than 190 hectares, every square inch of which is needed for manufacturing wheels, turbines and other parts of future plants.
If using any of Russia Beyond's content, partly or in full, always provide an active hyperlink to the original material.