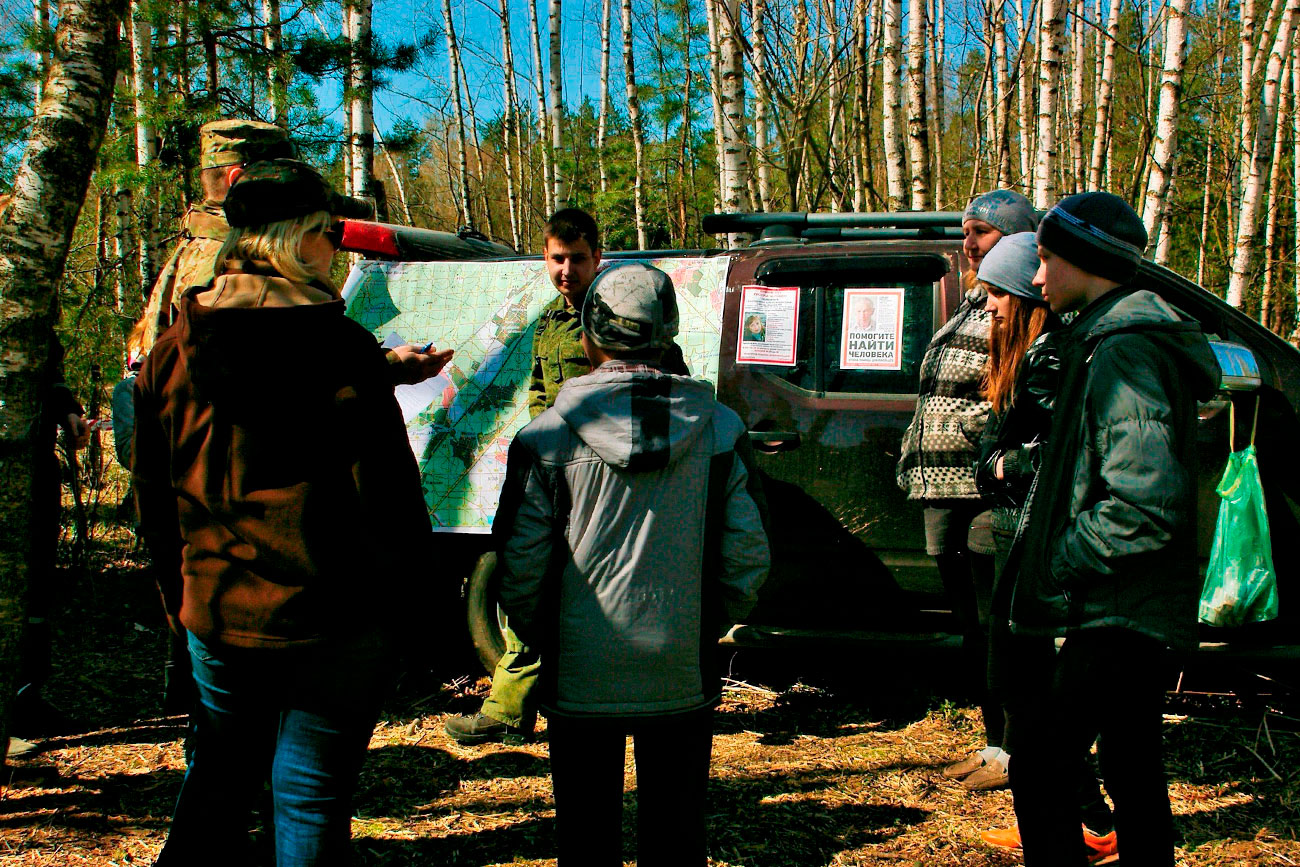 Liza Alert volunteers conduct searches regularly / Liza Alert
On June 10 in the Sverdlovsk Region (1,500 kilometers from Moscow) four-year-old Dima went missing. He had been fishing with his father in a forest not far from their tent where his mother was waiting. His father had sent him to his mother, but he never arrived.
The volunteers are always ready for surprises / Liza Alert
Over four days the local police, the Emergency Situations Ministry and volunteers from Liza Alert looked for Dima. On the fifth day he was found alive, but exhausted, cold and covered with tick bites. This story ended well because various state and private organizations cooperated in the search, but unfortunately such unity between state services and volunteers is rare in Russia. Usually, only volunteers actively search for and find missing people.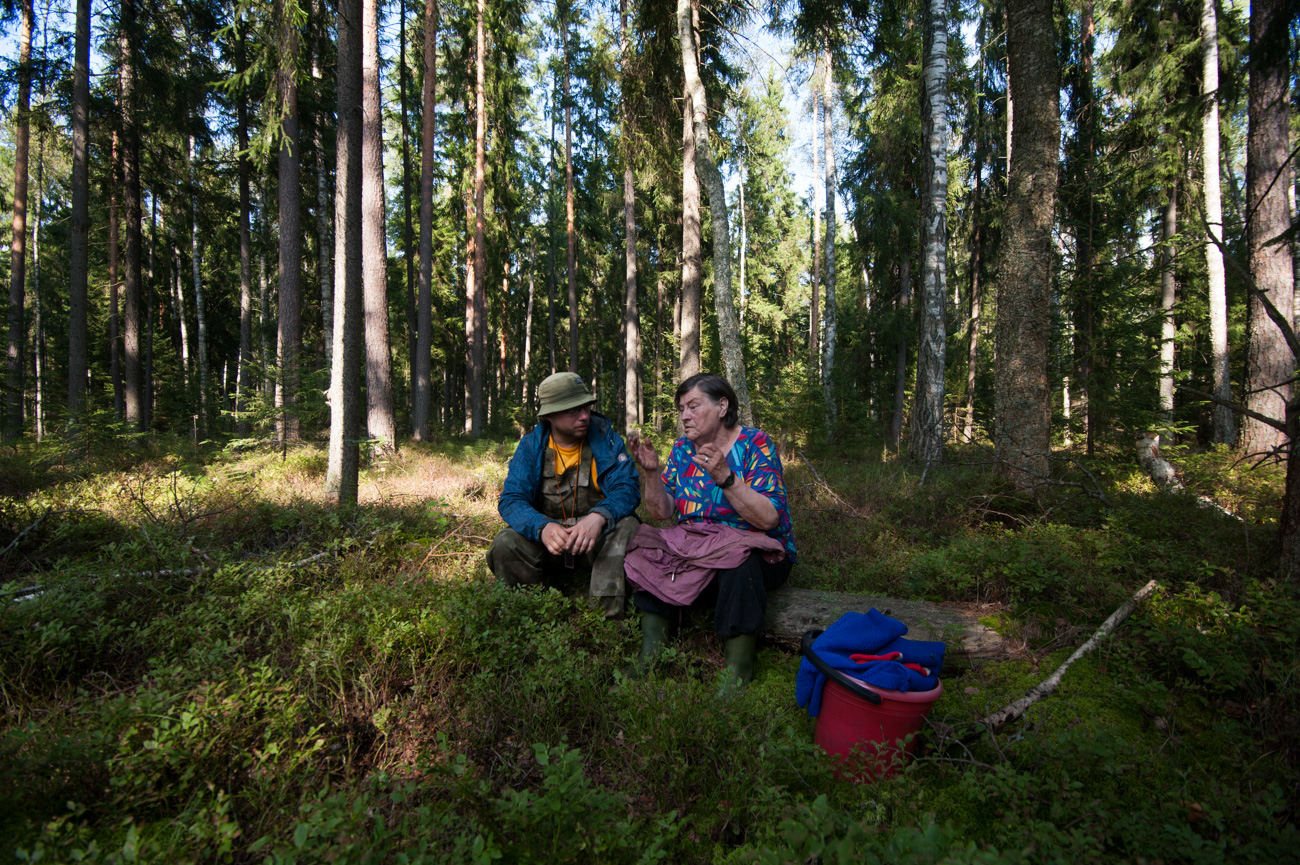 Zinaida Gordeeva, found by volunteers / Liza Alert
In Liza's name
Russia does not have any state services whose sole mission is to look for missing people. So, the task usually falls to the police, but it lacks sufficient resources. People who disappear in the outdoors are searched for by the Emergency Situations Ministry. Since according to law a missing person is not an emergency situation, the ministry is usually slow to get involved in such cases.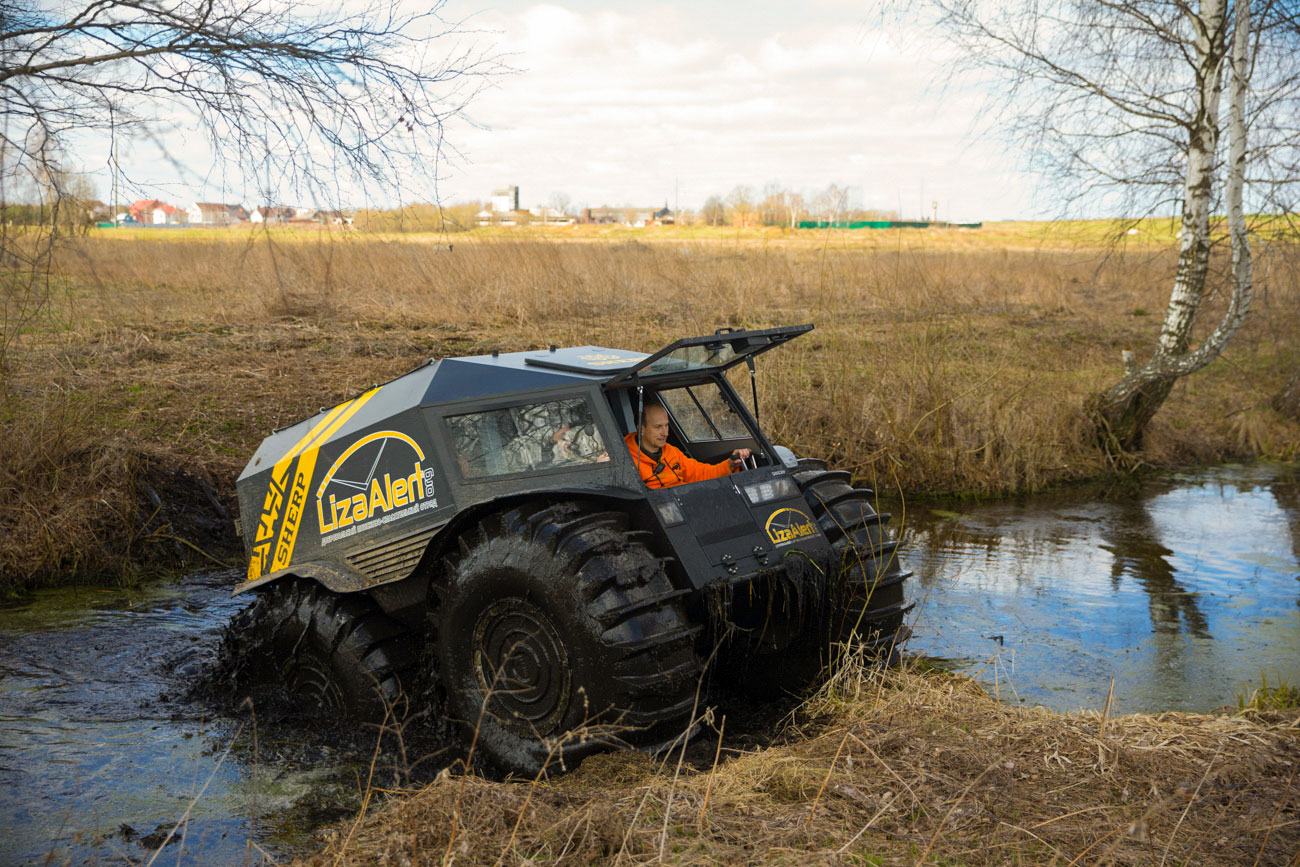 The Sherp ORV is used during searches / Liza Alert
Liza Alert, a private volunteer group founded in Russia in 2010 and named after five-year-old Liza Fomkina who disappeared with her aunt in a forest 100 km from Moscow, is the only organization that specializes in the search for missing people. Liza's disappearance in September 2010 coincided with City Day celebrations. Almost the entire police force was out on duty providing security for the event, but practically none among them went to look for Liza. The search began when information about the missing child appeared on the Internet, and volunteers arrived on the scene even though many did not know how to search for a girl in a forest. Nevertheless, 300 people participated, and on the tenth day Liza and her aunt were found dead. The girl had died on the ninth day. Had volunteers arrived one day earlier, she would have been saved.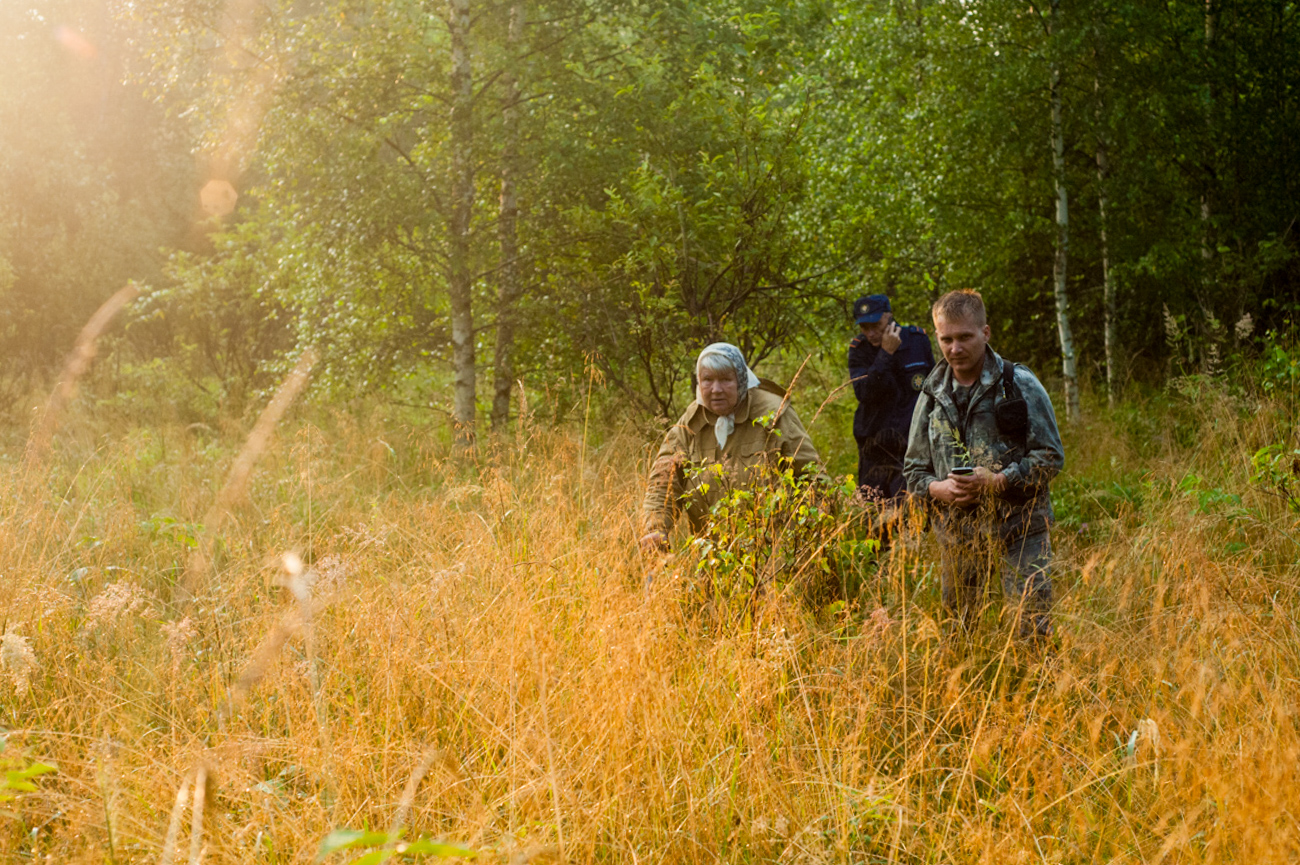 Faina Nikolaeva, 76 years old, found / Liza Alert
Founder of Liza Alert, Grigory Sergeev, participated in that search as a volunteer, and he said that until the situation with Liza he hadn't fully understood the scale of the problem. Like many others, he thought state services look for missing people.
"I thought that if you got lost in a forest, they'd go looking for you; but the story with Liza proved that they don't," said Sergeev.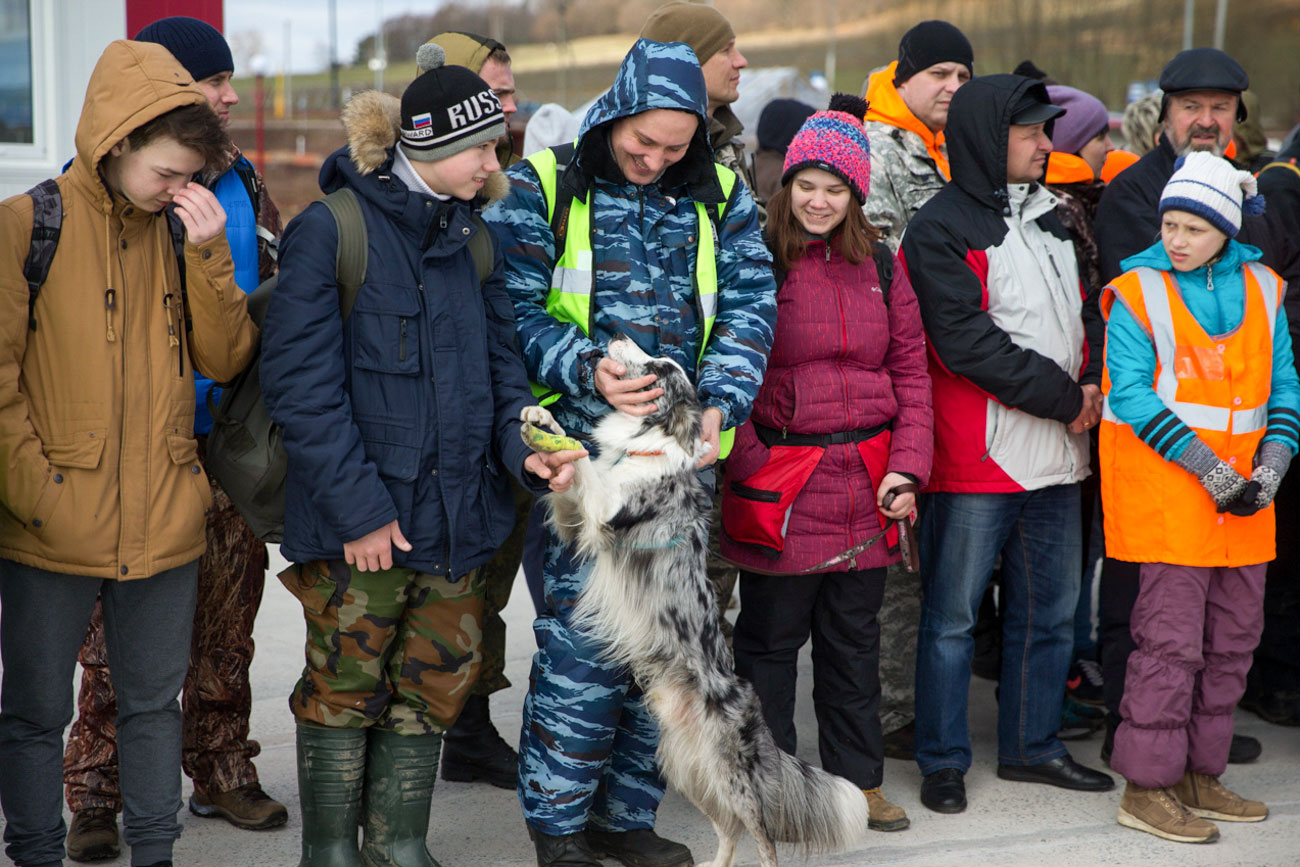 Practice with search dogs / Liza Alert
After the incident it became clear that a platform was needed to unite volunteers to search for missing people, and so appeared the Liza Alert search group, which resembles the American Amber Alert child abduction search system.
How the search is organized
In the first quarter of 2017, Liza Alert received 1,317 reports of missing persons. The search units exist in many Russian cities and volunteers conduct searches often.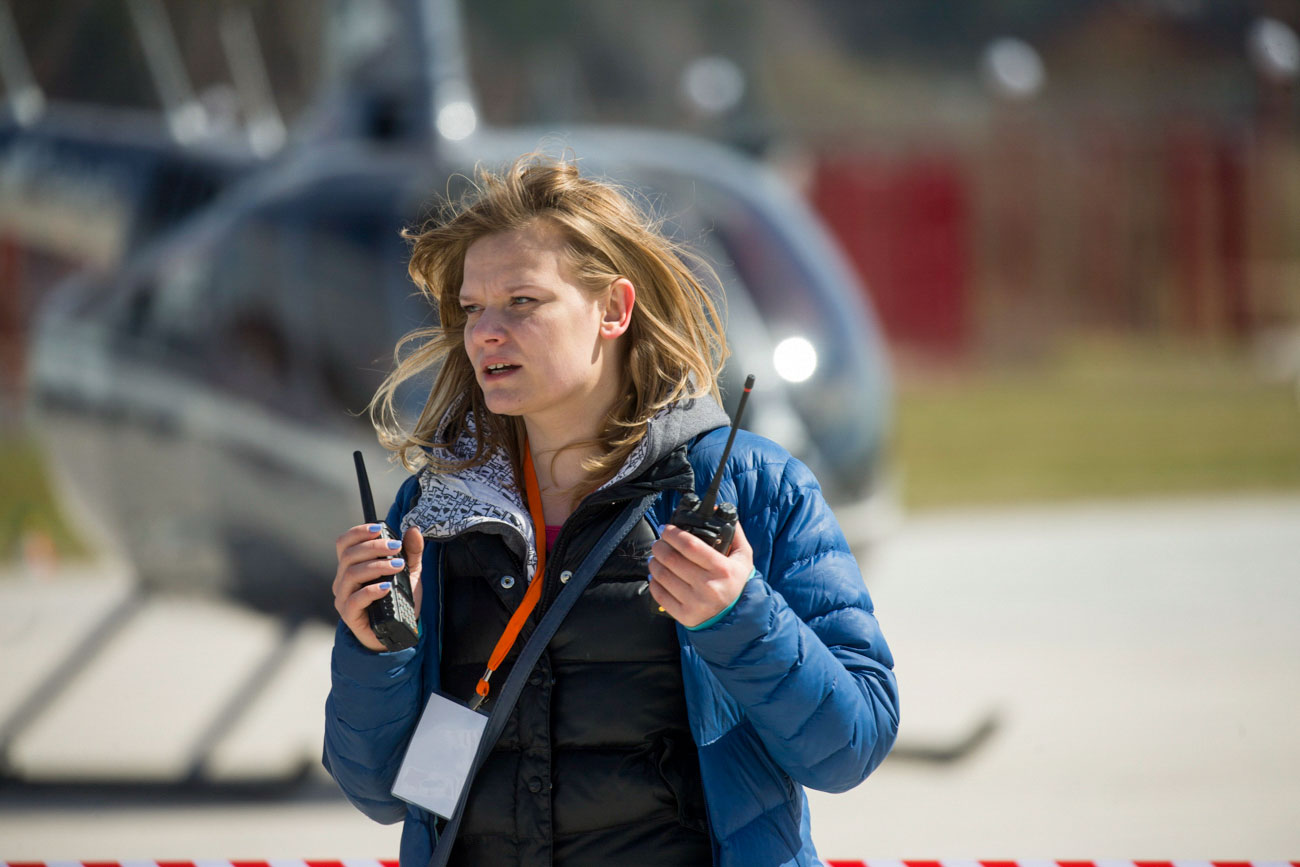 The volunteers react immediately to a missing person report / Liza Alert
RBTH spoke to Vladimir Ryabov, Liza Alert's regional representative, about how the group searches for missing people in Central Russia, for example in the Samara Region (1,000 km south of Moscow).
We are speaking with Vladimir in his car, which is packed with search equipment. Telephone calls constantly interrupt us, and Vladimir can't avoid answering - what if someone is missing? Sometimes a person walks by who seems familiar to him. He turns on his phone and compares the passersby with photos of missing people.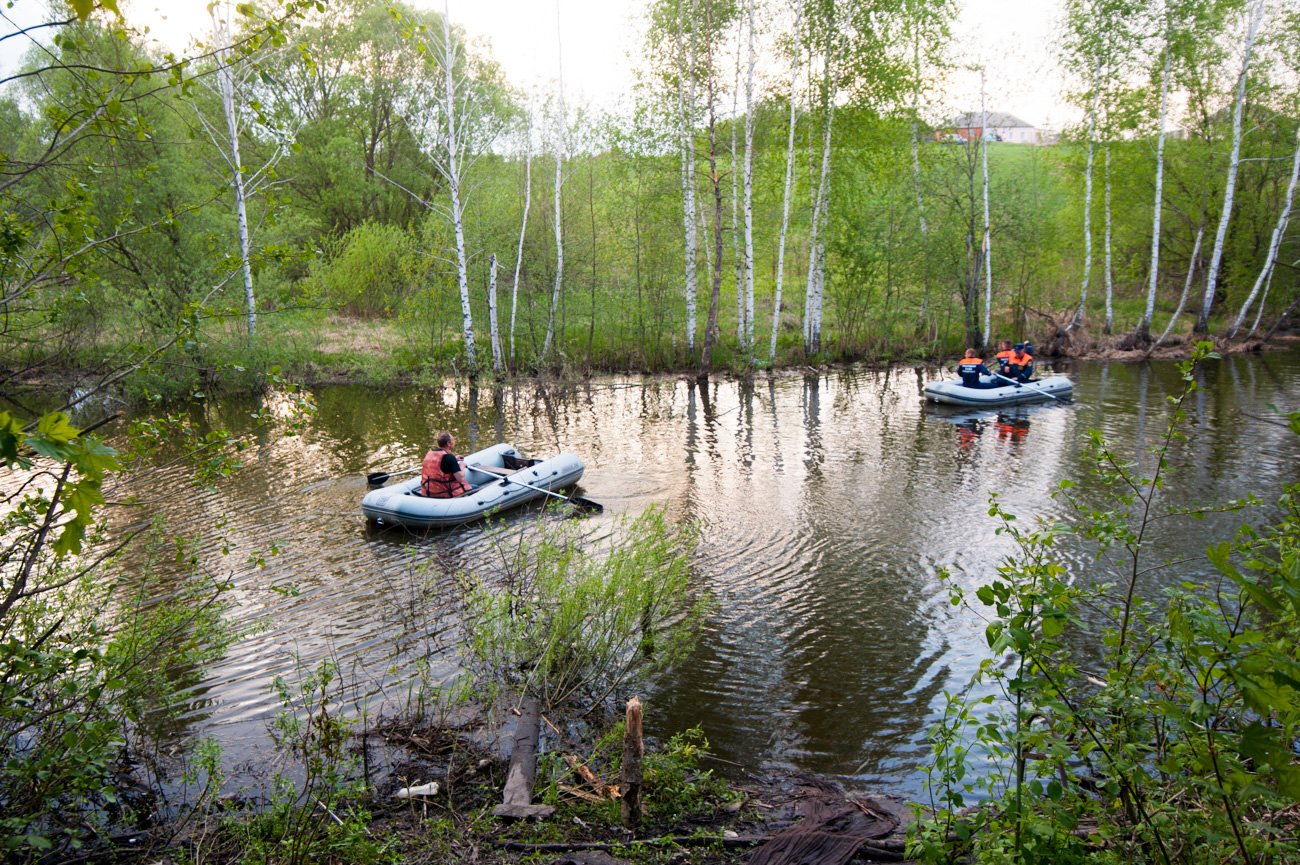 The searches are conducted also with the help of boats / Liza Alert
Liza Alert has been working in the Samara Region since 2014. It does not have an office, and all work is done through the Internet. The group's first principle, which differentiates it from the police, is immediate reaction to a report – volunteers can start the search on the day the report arrives. The second principle is that the group does not receive financial assistance. All donations come in the form of search equipment and other useful items: walkie-talkies, flashlights, telephones, compasses, paper, scotch tape, transportation, gasoline and so on.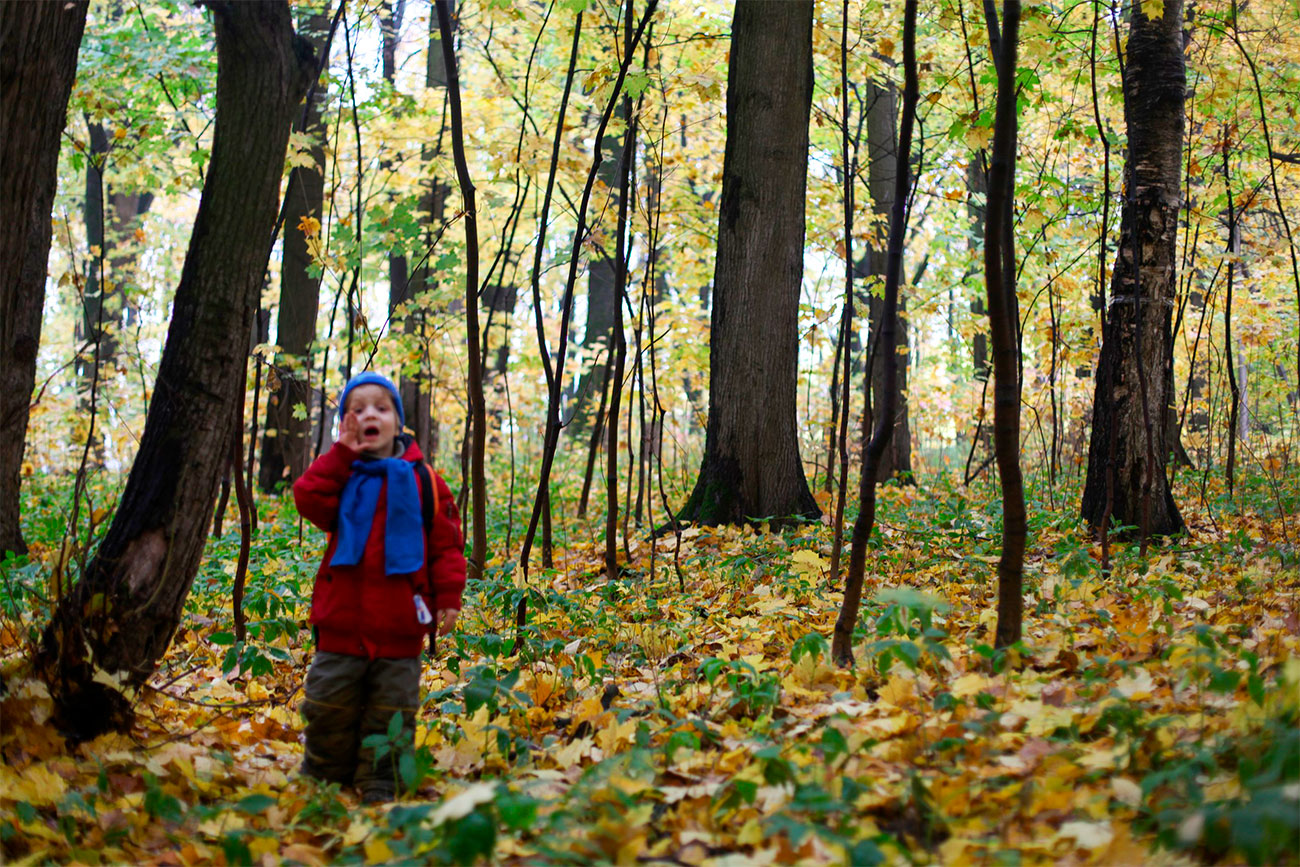 Children are a priority / Liza Alert
"We don't want anyone to think that we make money on searching for missing people," the volunteers explain.
The organization has about 40 active search volunteers. These are people who search for missing people on a regular basis, often sacrificing their personal time and family. Among them are people of various ages and professions, ranging from students to pensioners, as well as astrophysicists to teachers.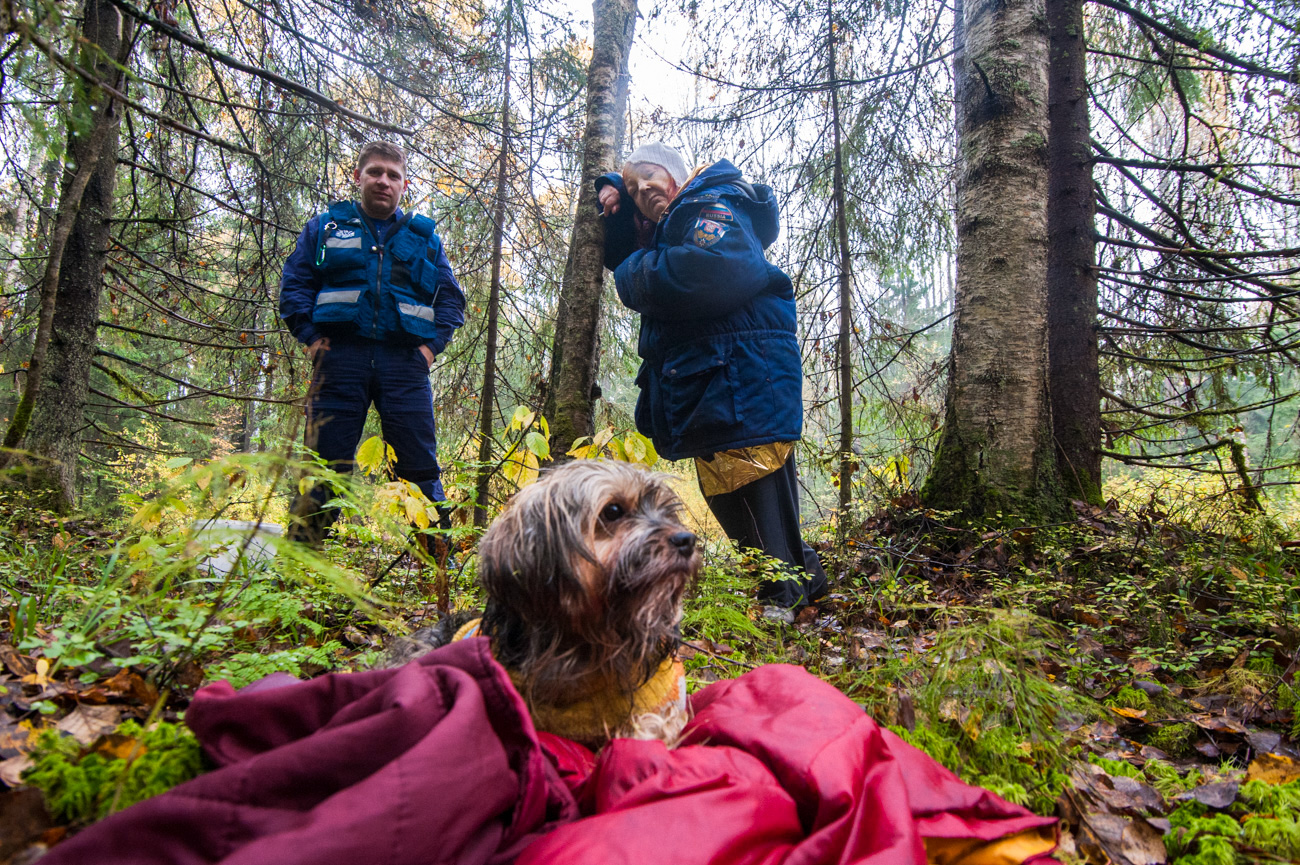 Tatyana Pechenkova, 71 years old, found / Liza Alert
"We work only with claims that are filed with the police. Last year we had 390," says Vladimir. "We have an agreement with the police on information sharing, as well as with the dispatch service of the Emergency Situations Ministry. When they need our help in finding someone, they call us and give us the information about the missing person."
Since the Samara Region, just like Russia in general, does not have a special service that looks for missing people, Liza Alert joins each important search. If the person goes missing in the city, volunteers arrive on the scene and post flyers about the person everywhere. They inquire with locals and upload information on the Internet.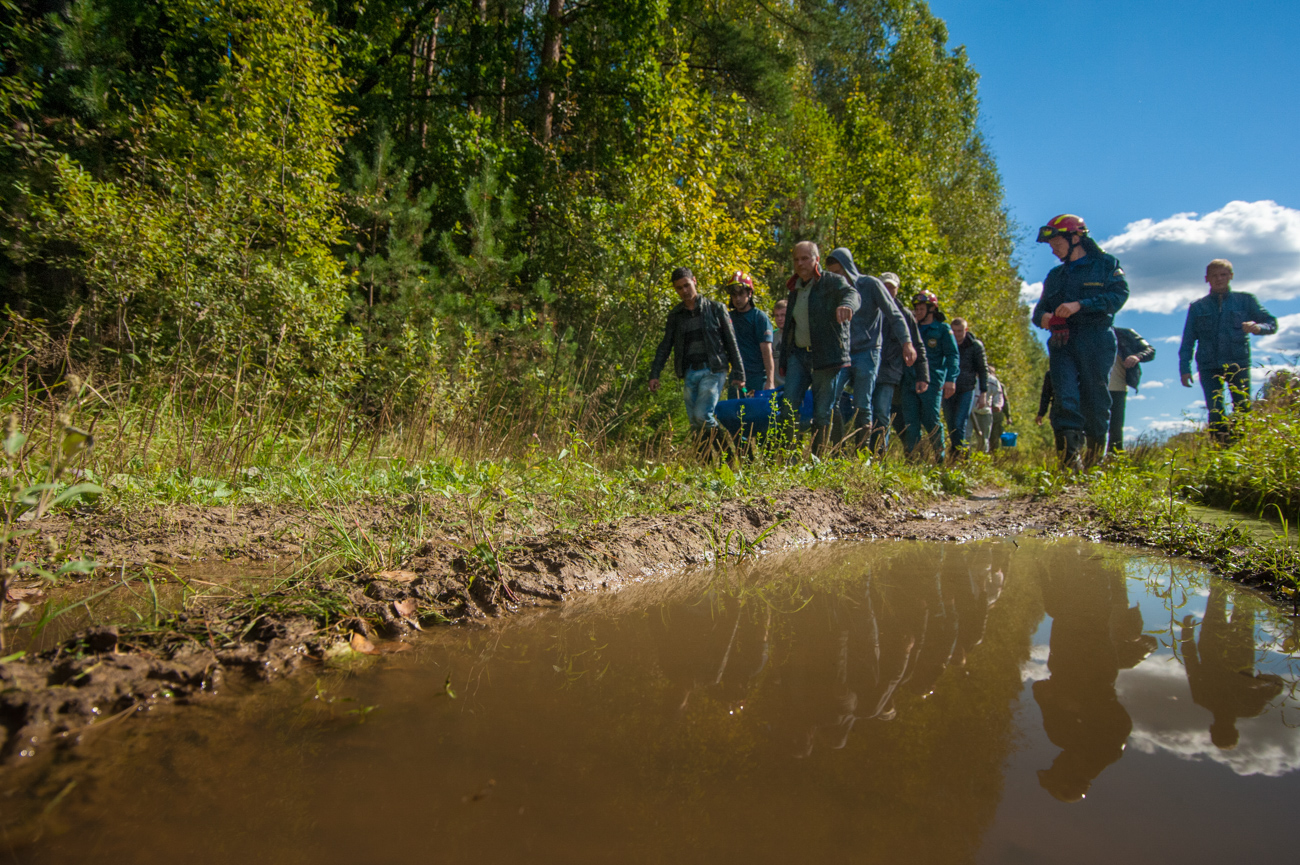 Liza Alert looks for missing people in various regions / Liza Alert
"The best source of information is grandmothers on benches who know everything about everyone, as well as people walking dogs. We also call hospitals. The Russian health system is such that when doctors find people on the streets they don't report it to anyone."
An average of three days is spent on each search. Sometimes a missing person appears by himself. Once a report was filled with the police about a missing old man who had left his house in the morning and did not return. His daughter notified the police, and had called her parents. Her mother said the father had been out for a long time. Police arrived at the house, asked the woman about her missing husband and then called Liza Alert.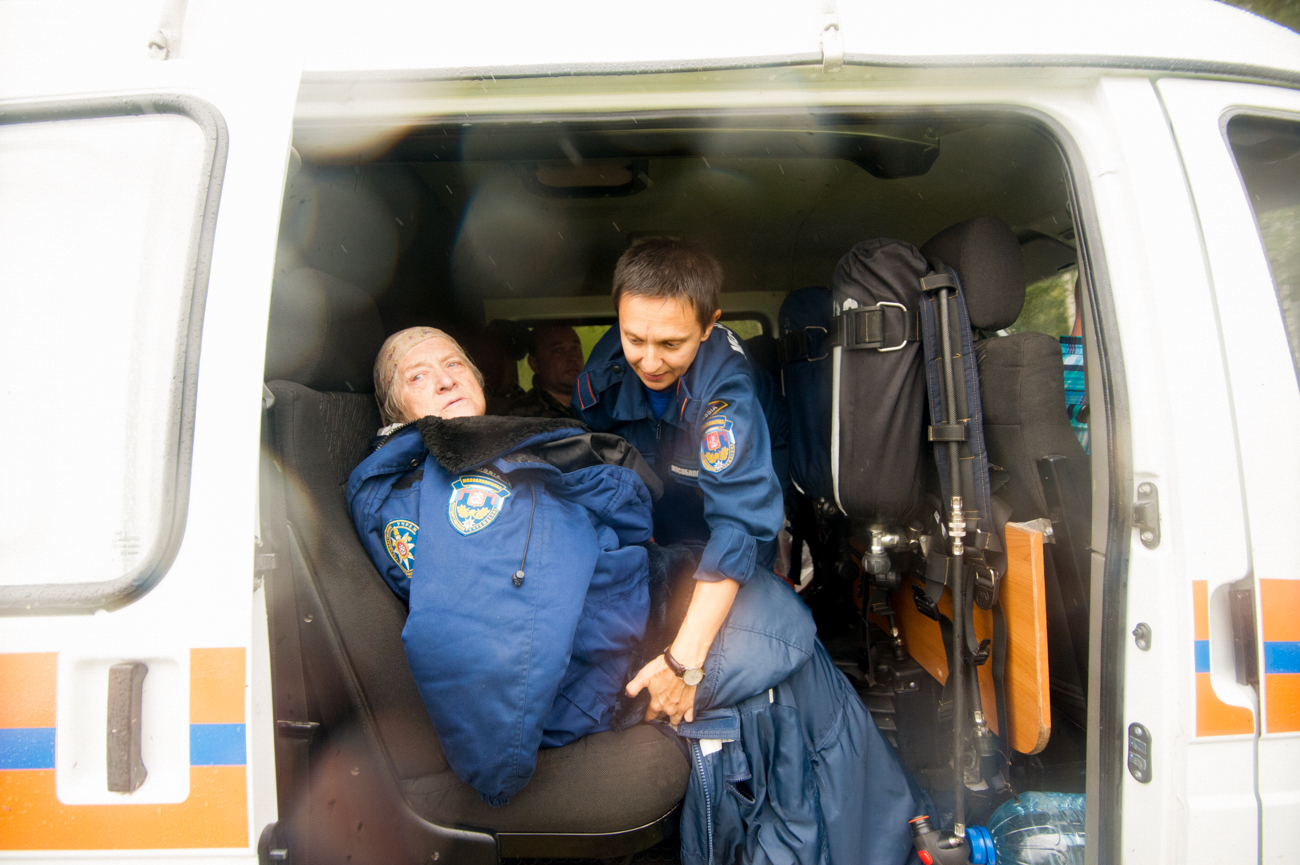 Galina Kolotovkina, 80 years old, found / Liza Alert
"We received information from the police and began the search. We printed flyers and made online posts. We worked until late evening and then learned that the daughter had come home only to discover her father in bed. It turned out that he had never been missing – he came home from his walk and went to sleep. His wife thought he was missing. This means that when police were asking her questions, the old man was snoring in the bedroom."
How to find tracks in the forest
If a person goes missing in a forest, the search is conducted in a slightly different manner. Relatives are asked where the missing person may have gone, what he/she said before leaving, what his/her health was like and how he/she reacted to stress. Then, volunteers divide themselves into groups and search the area. You have to be sharp and prepare yourself for surprises.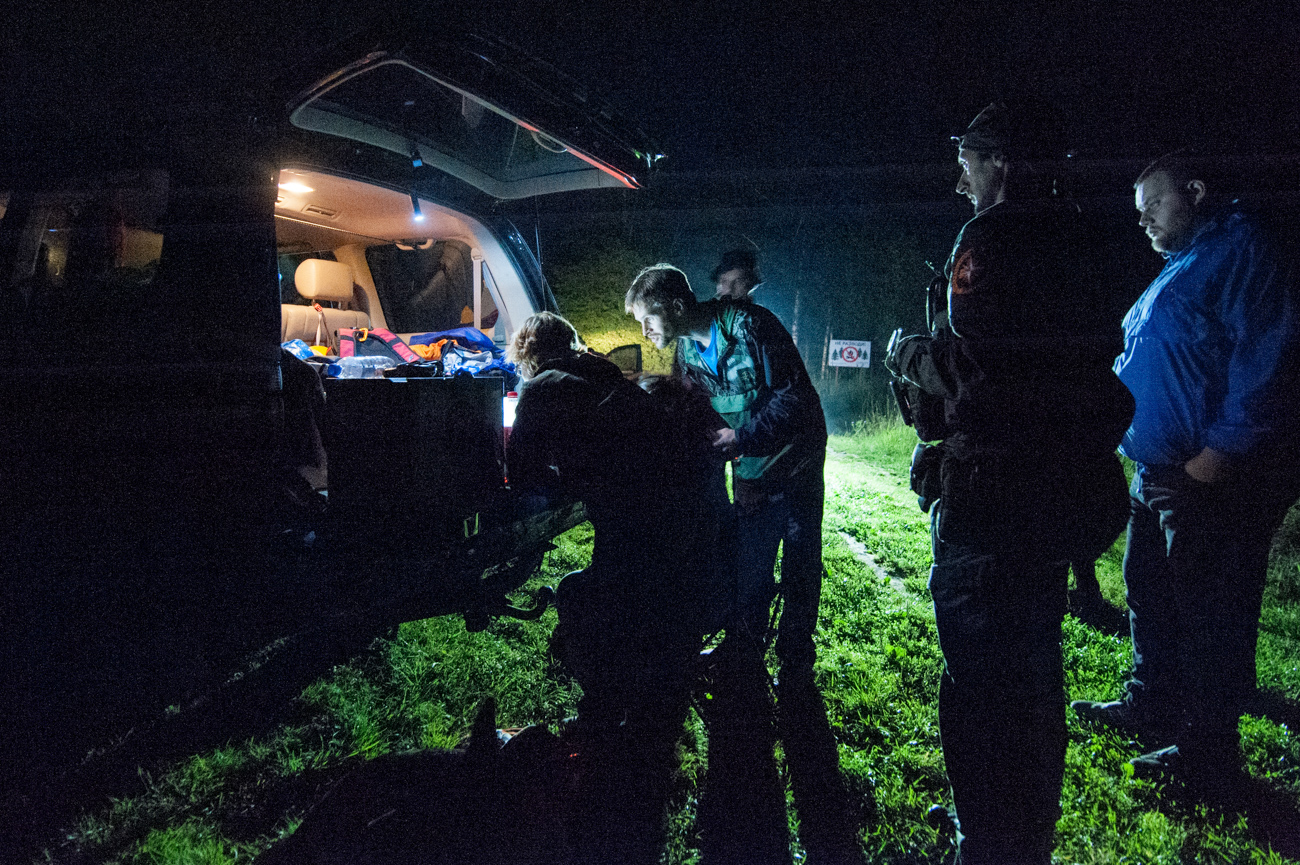 An average of three days are spent on a search / Liza Alert
"Once we found a person picking mushrooms in a forest," says Vladimir. "He had left for the forest to collect mushrooms and disappeared. We asked his family where he usually goes, they indicated a certain forest but he wasn't there when we checked. Then we asked which mushroom exactly he had gone to collect. They said the 'rich' ones, meaning the white mushrooms (the white mushroom in Russia grows only in certain areas and is very valuable). We asked some mushroom pickers and learned that white mushrooms do not grow in the forest that the man's family had originally indicated. Rather, they grow 30 kilometers from that forest, and that's where we went and found grandpa."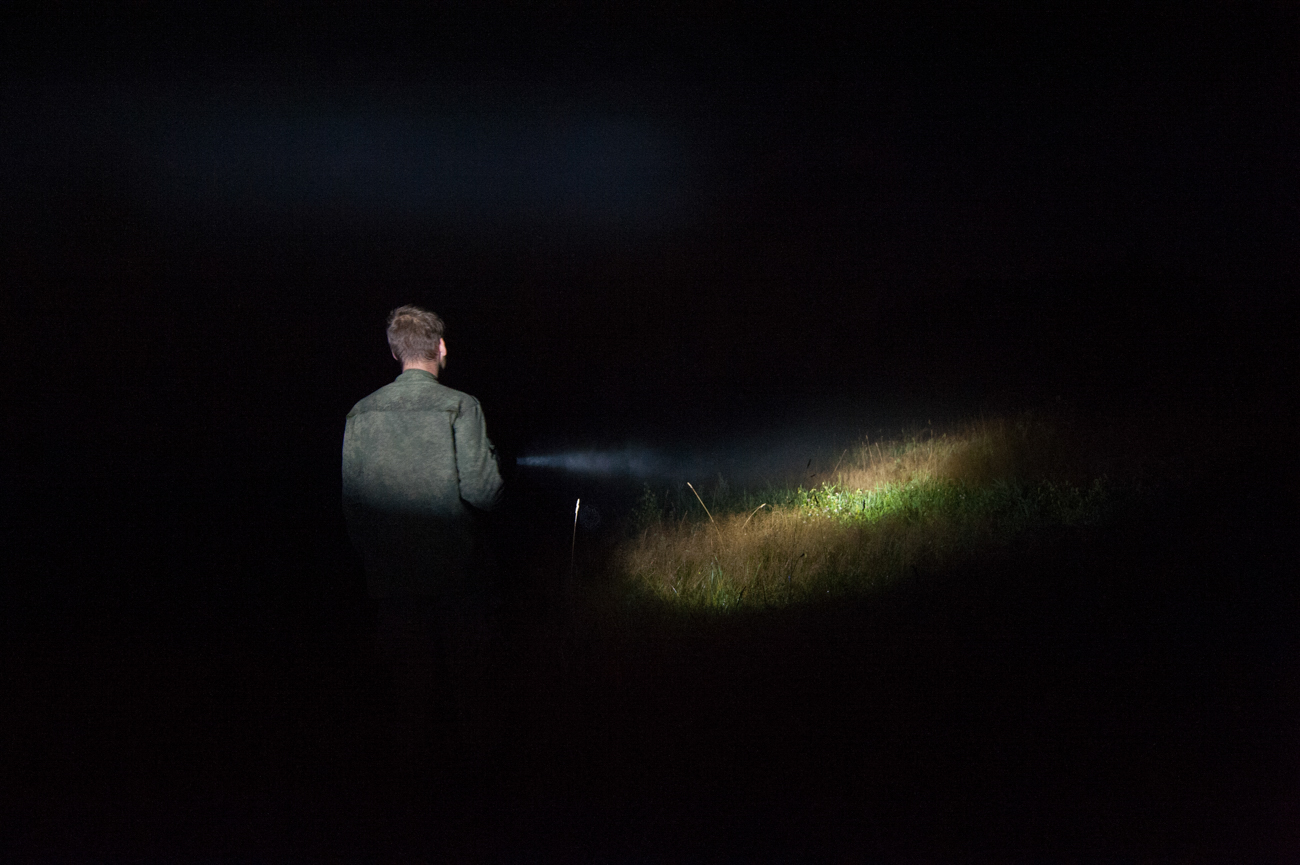 Searches are also conducted at night / Liza Alert
Another time a man was lost in the forest who was using Nordic walking sticks. We were following his tracks and did not know that we were getting further from him. It turns out that after 12 hours in the forest he had become so tired that he placed the sticks in front of him to lean on. So, it seemed he was going in one direction but it turned out he had gone in the other…"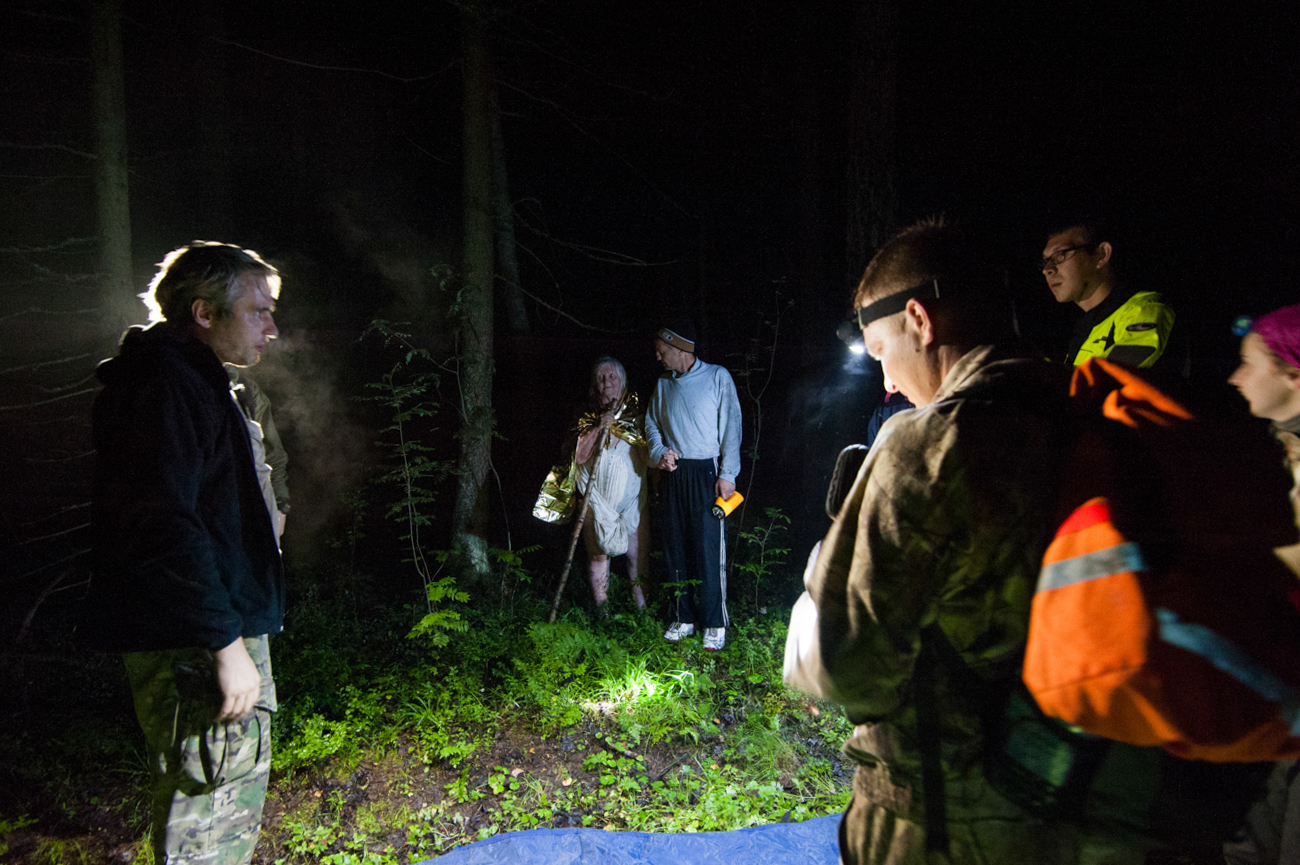 Elena Valyaeva (Khozina), 75 years old, found / Liza Alert
Looking for children is most difficult. Teenagers run away from home, and the youngest ones from kindergarten or school. According to statistics, fewer children disappear than adults, but these searches are always most important.
"All searches for children under 12 years of age are given high priority," Vladimir notes. "Even if the unit is already conducting a search when a child disappears, a large part of the unit is redirected towards the case. Children often get into trouble, and there is always the possibility that their health will be damaged."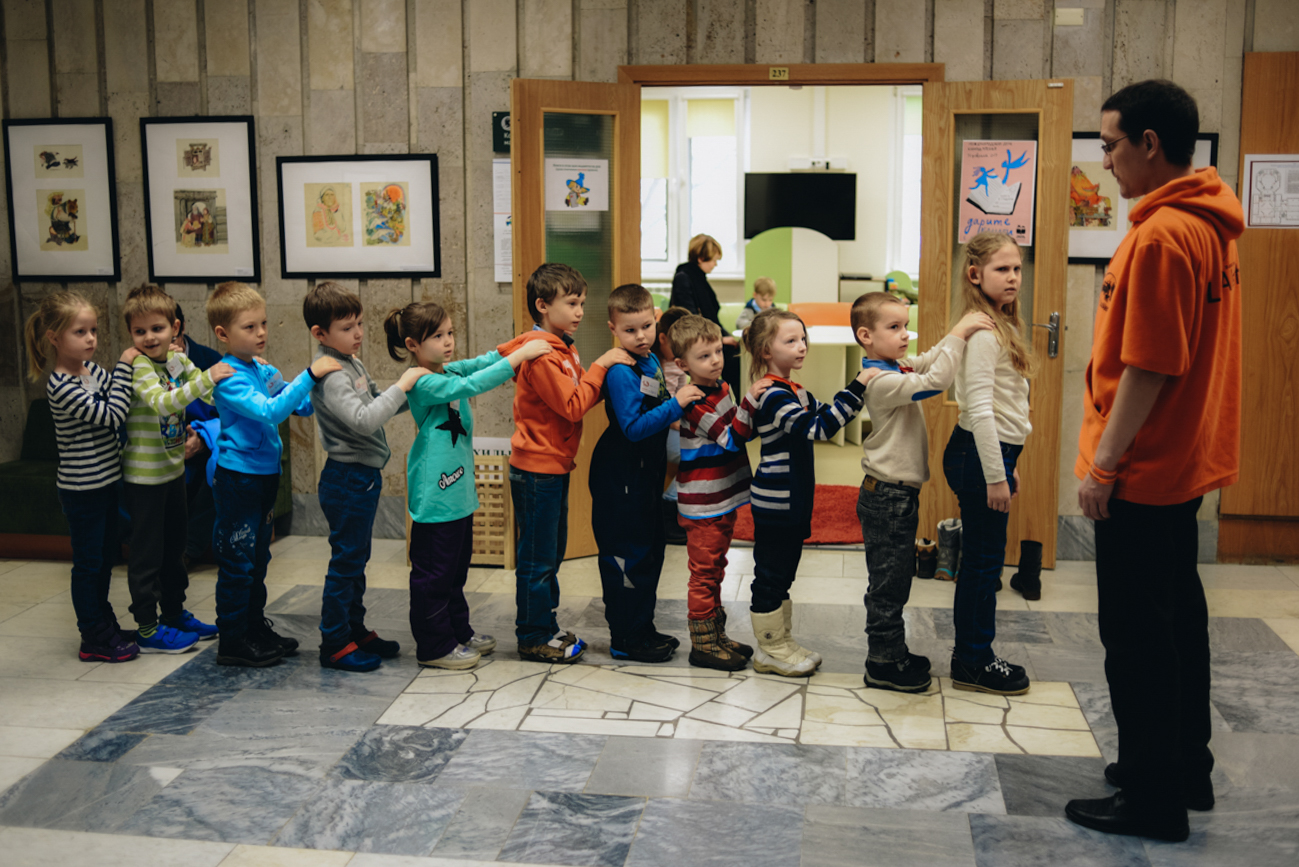 Liza Alert holds lectures for children / Liza Alert
Who helps?
In the Samara Region volunteers receive scant assistance from the state, but they value the little help they get. For example, the Center for Catastrophe Medical Learning at the Samara Region Health Ministry recently held a course for Liza Alert volunteers on how to give first aid.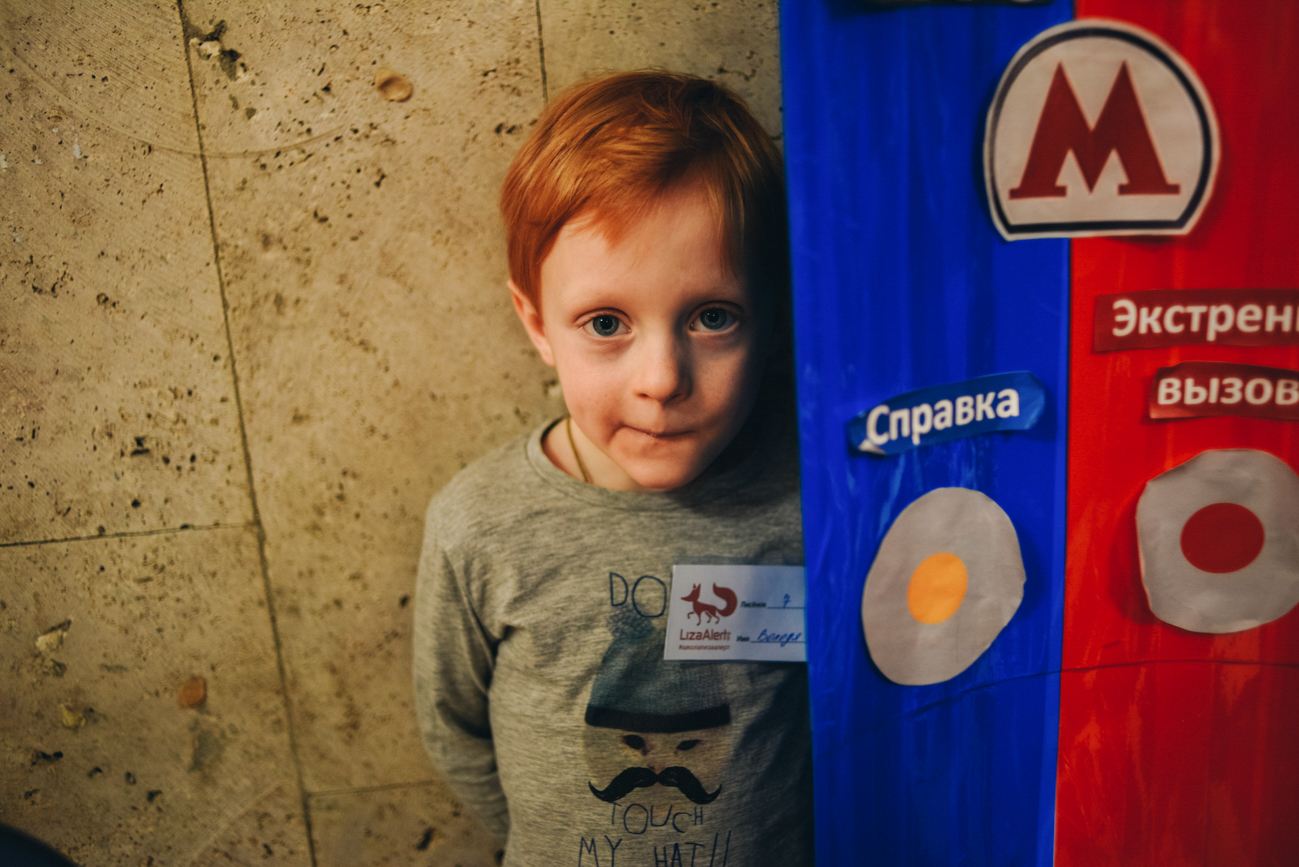 Children get into trouble more often / Liza Alert
Businesses provide much assistance. For example, Beeline and Megafon mobile phone operators provide volunteers with free mobile phone service, and the UTair Airline gives them free airline tickets when the unit must conduct a search in another region. Relatives of the missing also thank the group and give them equipment.
Liza Alert volunteers dream that one day Russia will have a single unified system to look for missing people: a center that will unite volunteers and state services. For now, however, these ideas are only discussed, and volunteers continue searching for missing people on their own. Because if they don't, who will?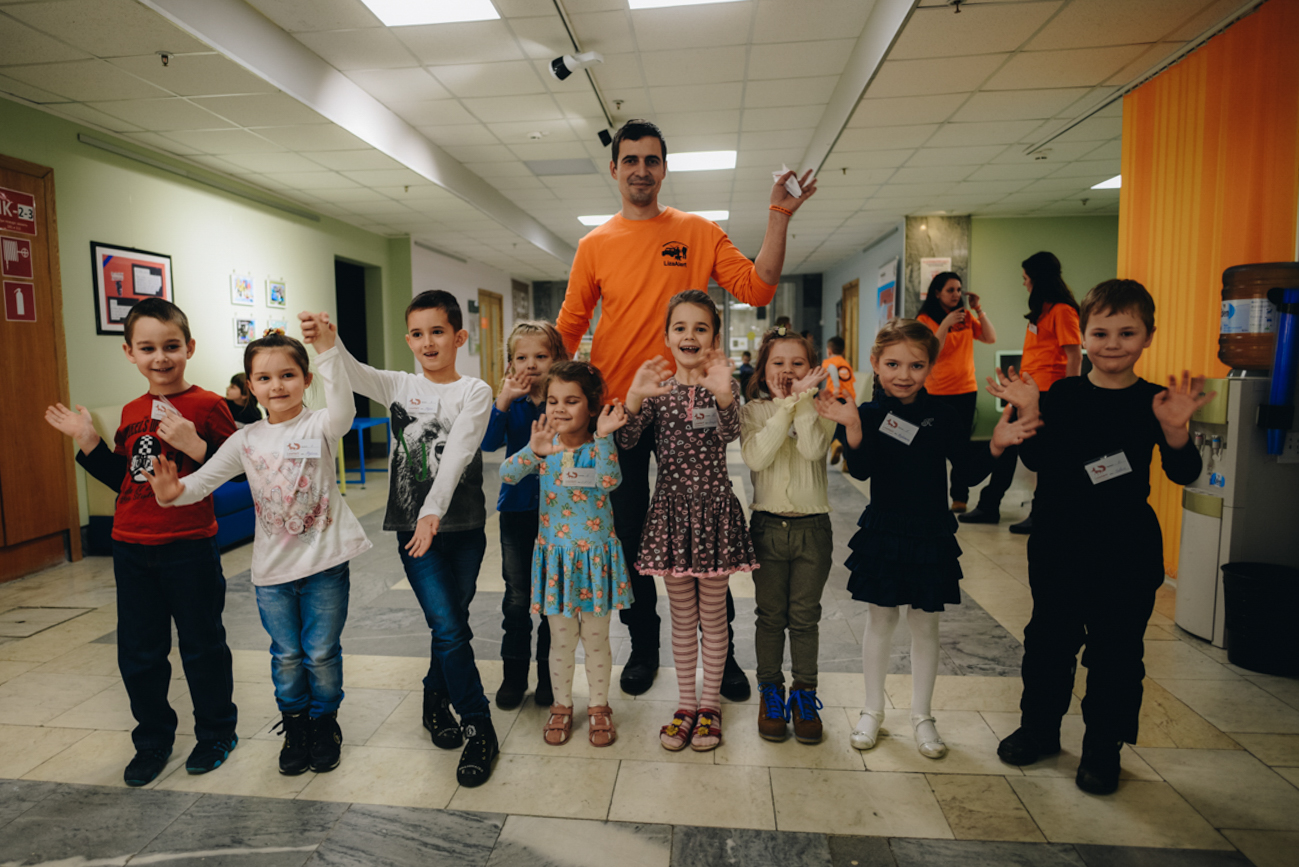 Lectures inform children what to do in emergency situations / Liza Alert
If using any of Russia Beyond's content, partly or in full, always provide an active hyperlink to the original material.