Antonov An-225 Cossack Mriya [Dream] airplane with Buran [Snow Storm] reusable space shuttle on external store enroute from Baikonur space center to Kiev, the capital of Ukraine. 05/19/2006
Igor Kostin/RIA Novosti
Ukraine's government decided to dissolve the Antonov company known for producing the world's largest transport aircraft. Antonov's future is not yet clear, although its engineers have been promised a move to another firm. RBTH remembers the biggest achievements of the company deeply rooted in Soviet history.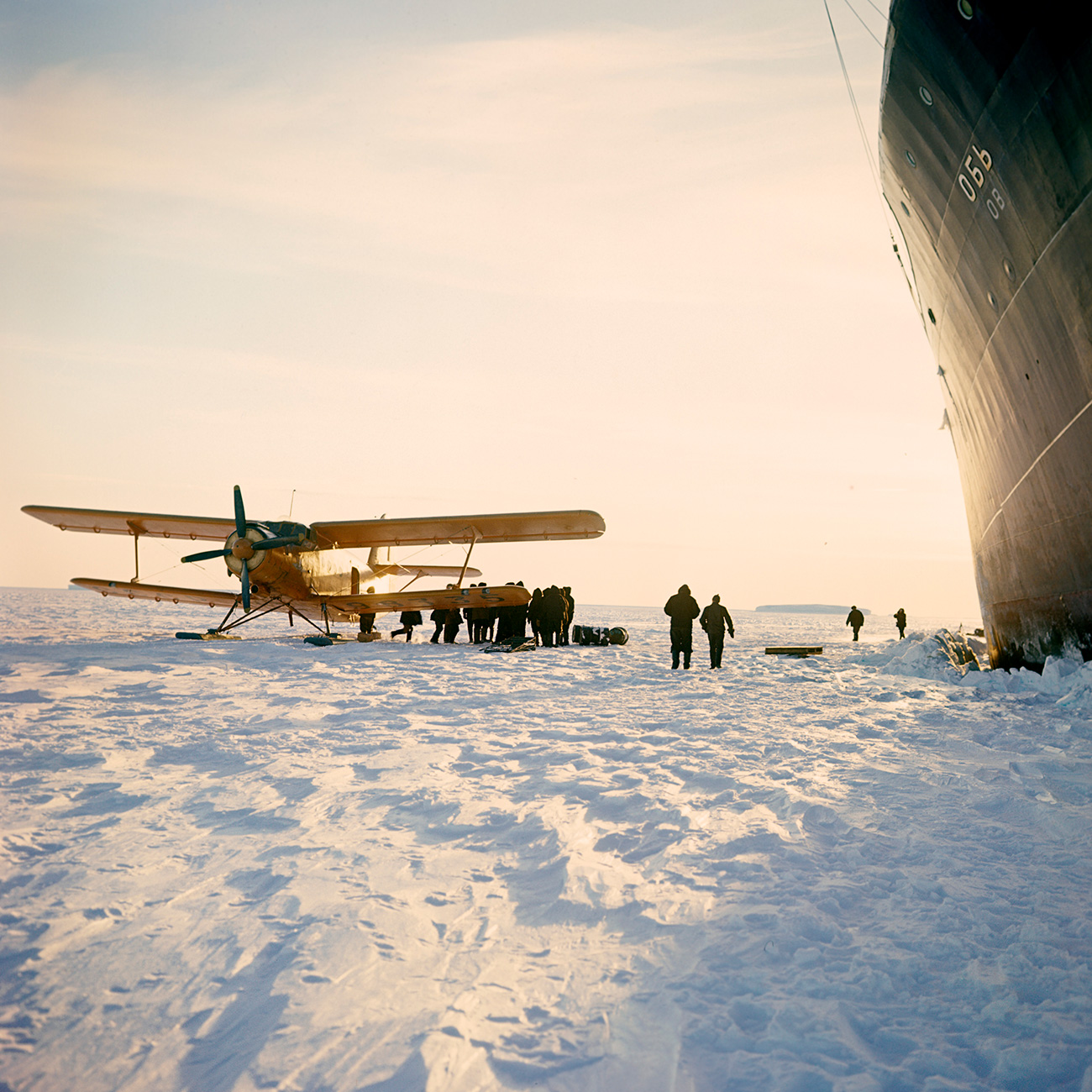 An-6 plane at one of the polar stations in Antarctica in 1967. Source: G. Koposov/RIA Novosti
The legendary Soviet aircraft design bureau was established in Siberia shortly after the end of WWII in 1946. In 1952 it moved to Kiev, where it's been ever since.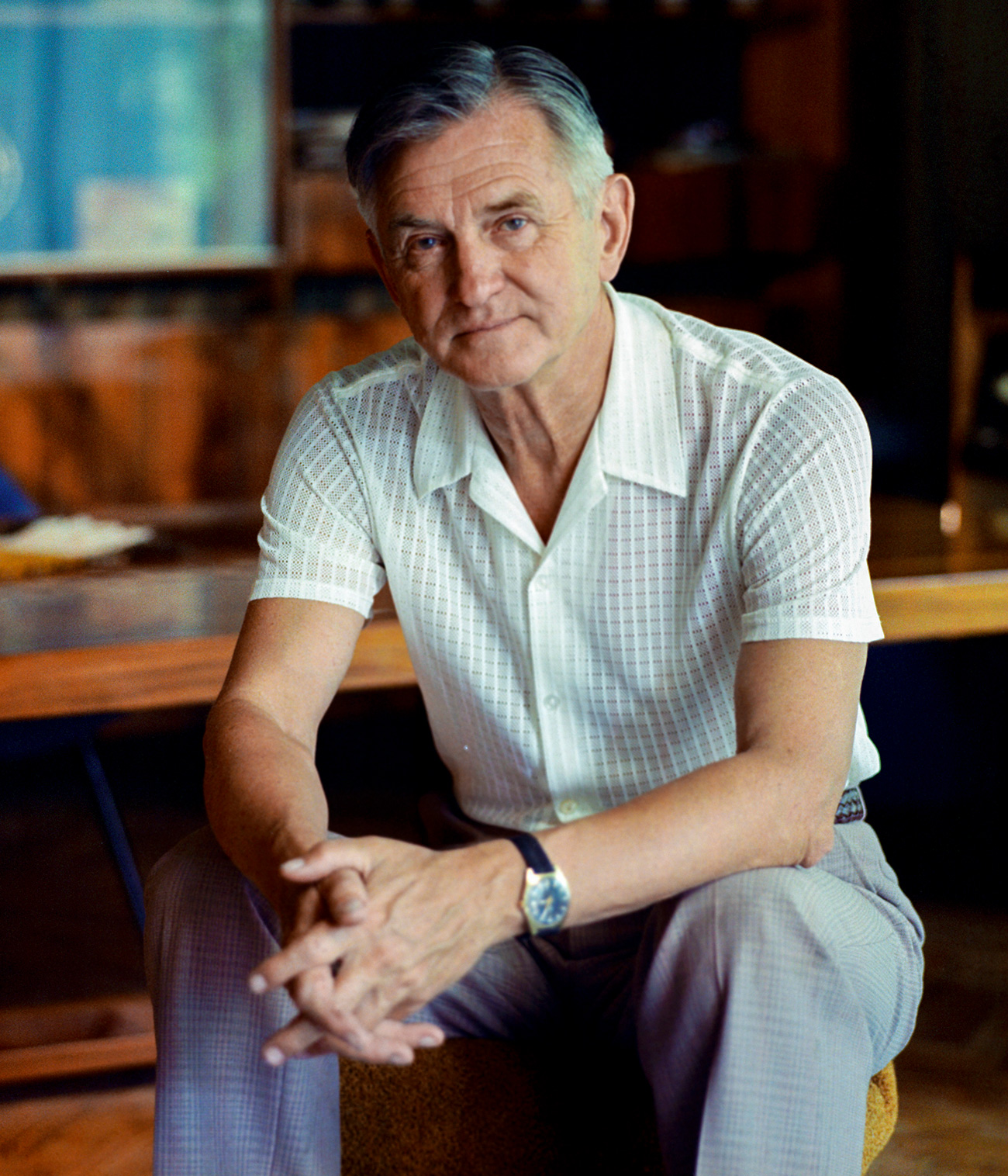 Oleg Antonov in 1974. Source: Vasily Malyshev/RIA Novosti
Soviet aircraft designer Oleg Antonov was the first chief designer of the bureau, which was named after him when he died in 1984.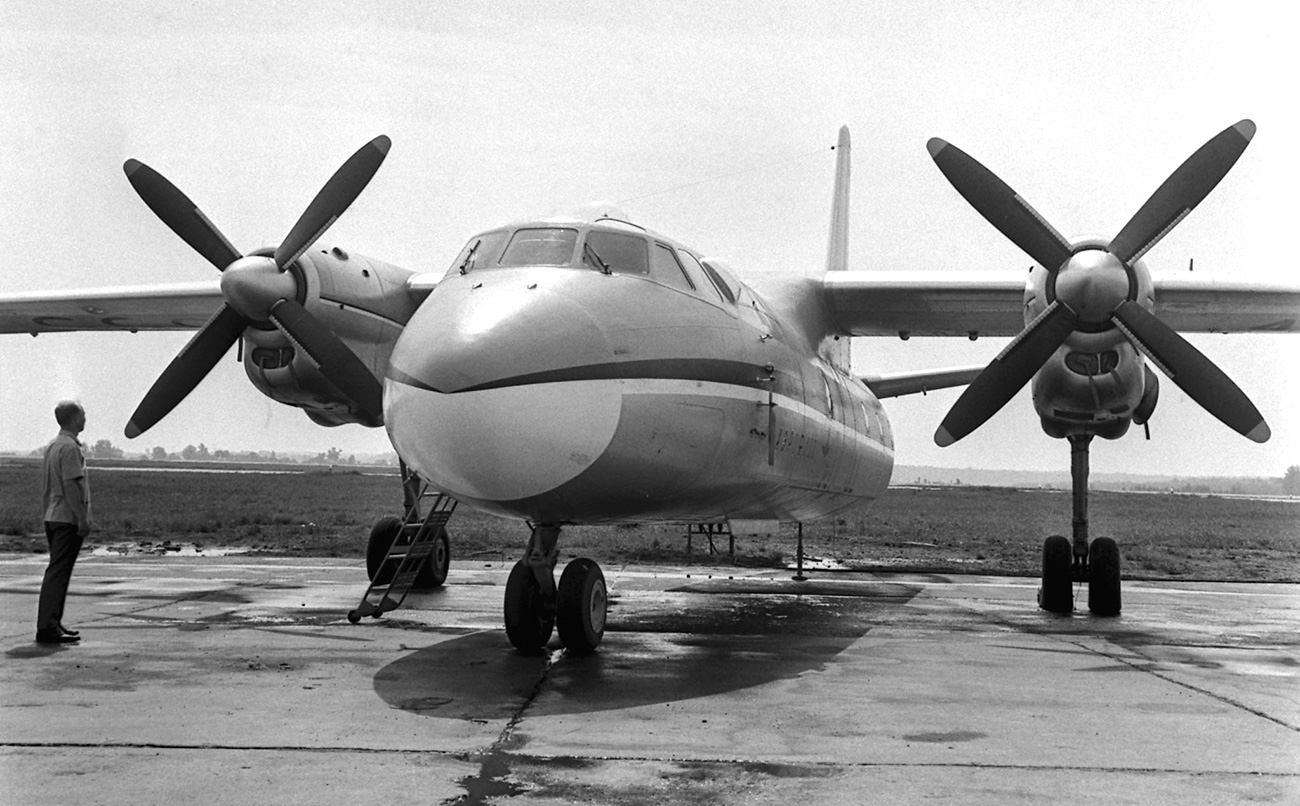 An-24. Source: Sergei Preobrazhensky/TASS
The Antonov An-24 is a legendary twin-turboprop passenger aircraft which entered service in 1962. It's still used by airlines and flies distances up to 1,000 km in Russia and the former Soviet Republics. Over 1,300 An-34s were built in total.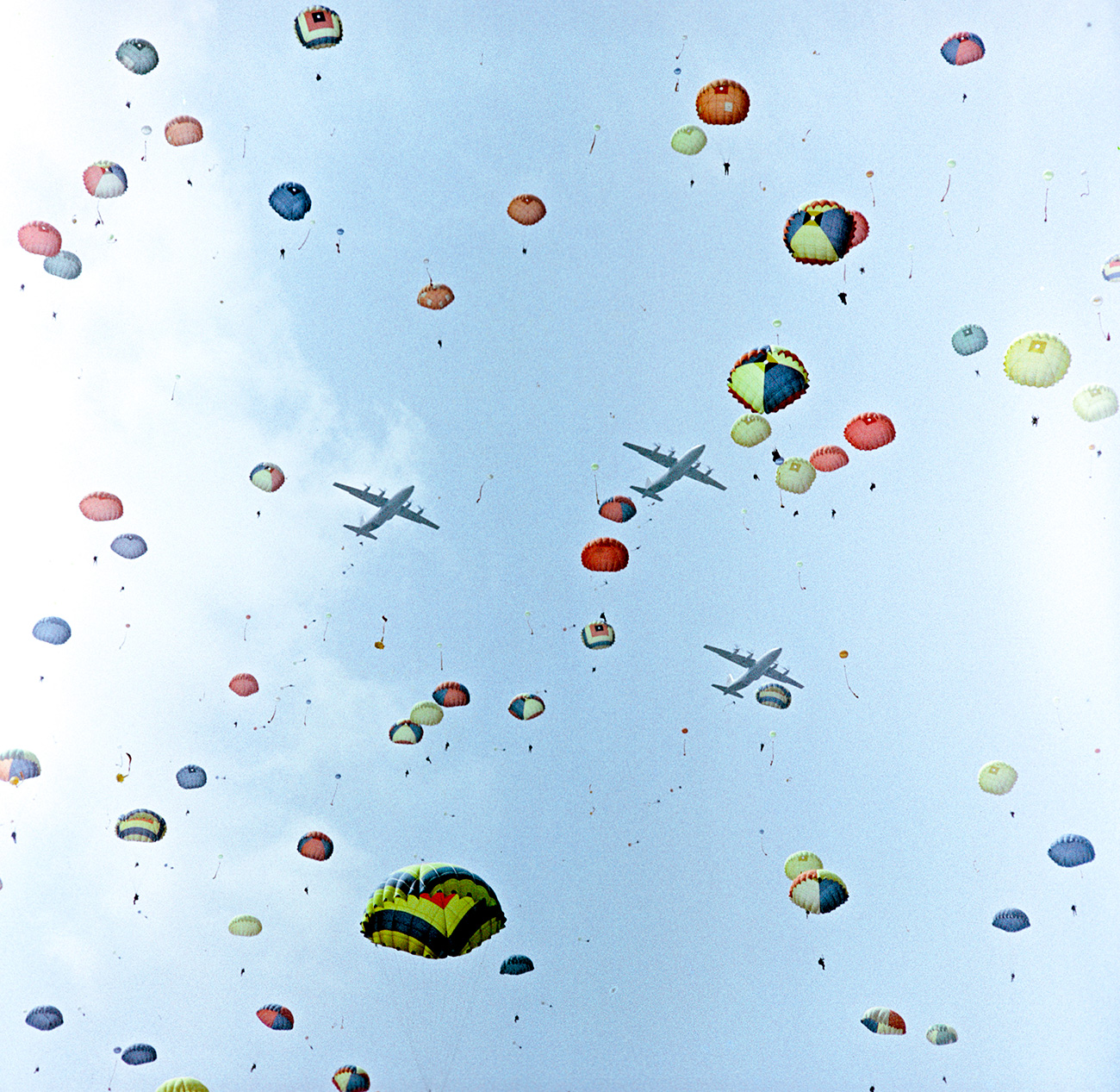 Parachute jumping from An-12 during aviation festivities in 1967. SOurce: A. Polikashin/RIA Novosti
The Antonov An-12 transport plane turned 60 this year. Despite its venerable age, it's still in service. For years the An-12 and its elder colleague - the Lockheed C-130 Hercules - were the most used transport aircraft in the world. The former became the first Soviet plane to facilitate mass landings of both paratroopers and military equipment.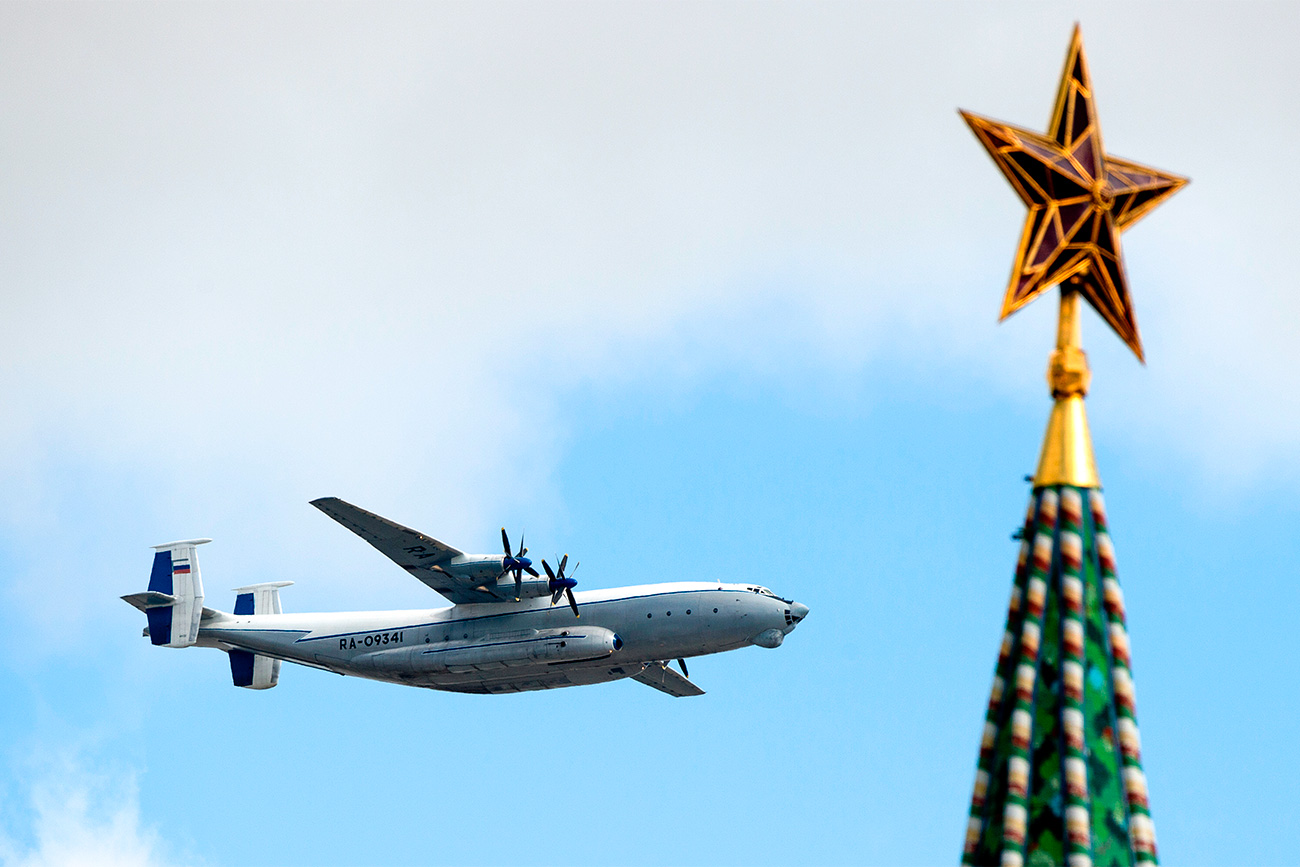 An-22 "Antey" during the rehearsal of the Victory Parade's air show in Moscow in 2014. Source: Alexander Vilf/RIA Novosti
A unique feature of the An-22 turboprop transport/passenger aircraft is its ability to take-off and land on rough airstrips and unprepared airports in remote locations.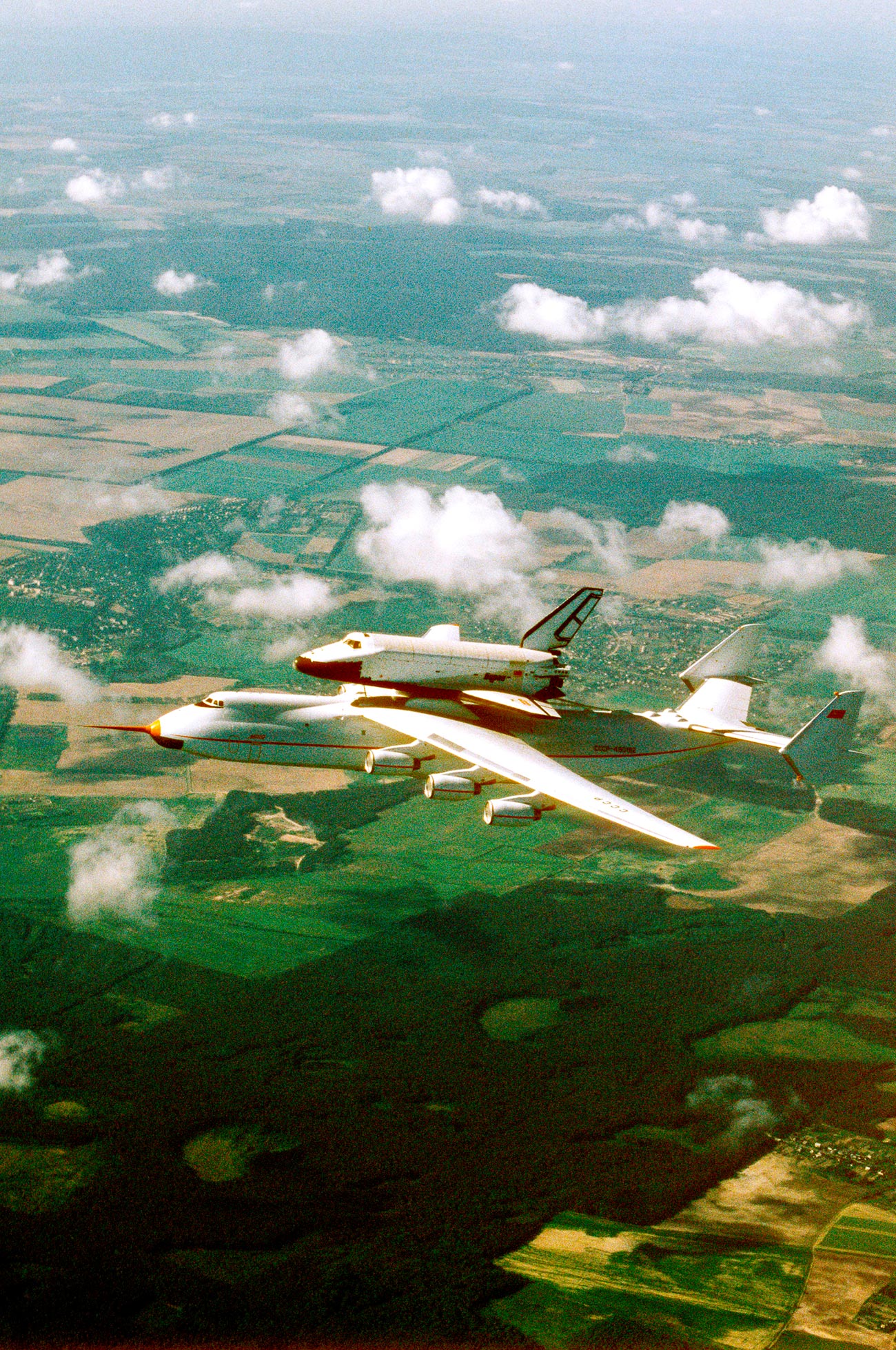 An-225 Mriya airplane with Buran space shuttle in 2006. Source: Igor Kostin/RIA Novosti
One of the largest transport aircrafts in the world, only one Antonov An-225 "Mriya" (Dream in Ukrainian) was built. It has set over 200 world records, including transporting the heaviest cargo. Around 50 vehicles can fit inside the plane. The An-225 is able to carry cargo outside the fuselage, even the "Buran" spacecraft!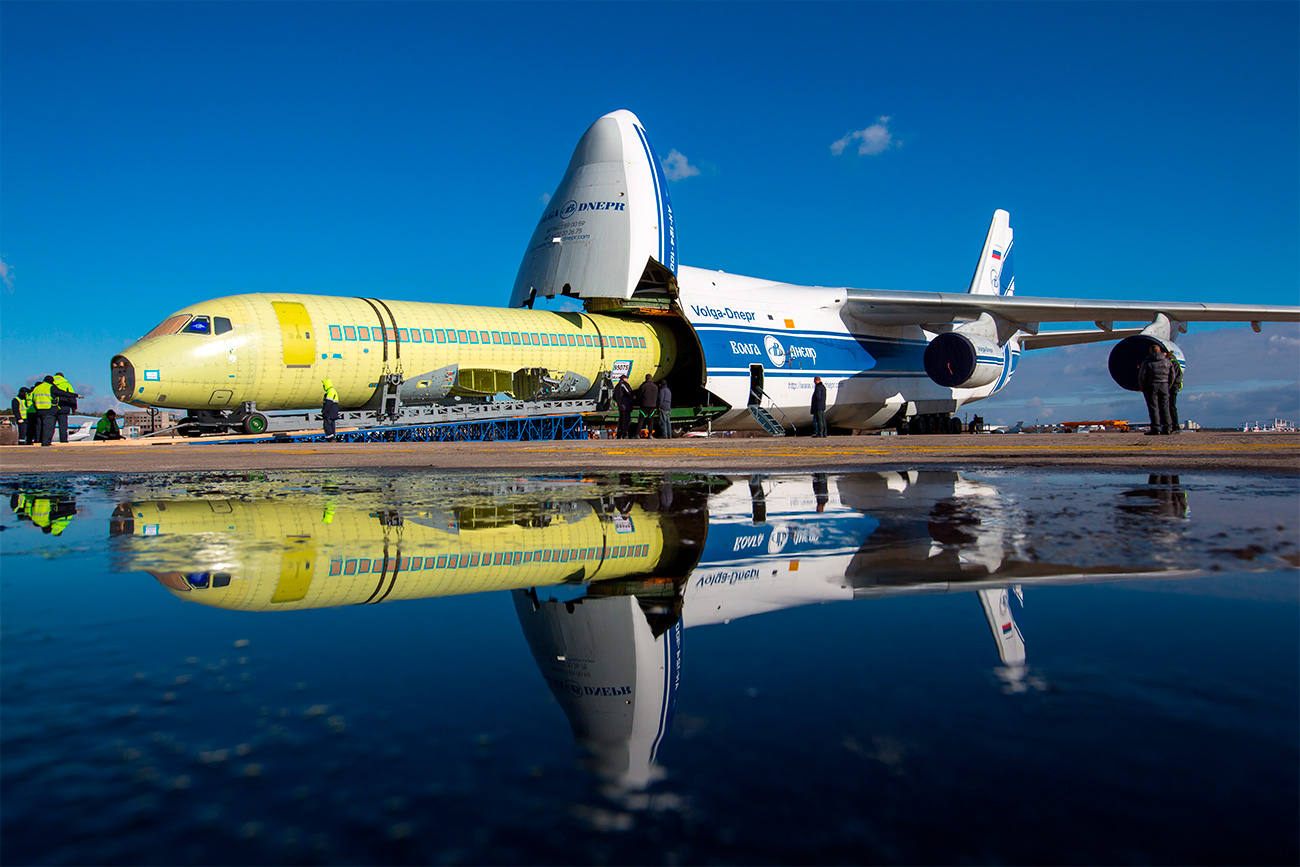 The airframe of a Sukhoi Superjet 100 aircraft is being transported by An-124 in 2014. Source: Marina Lystseva/TASS
The Antonov An-124 "Ruslan," the largest serial lifter in the world, is used both in civil and military aviation. One of the most recognized and popular transport planes, it can carry up to 880 soldiers with full ammunition.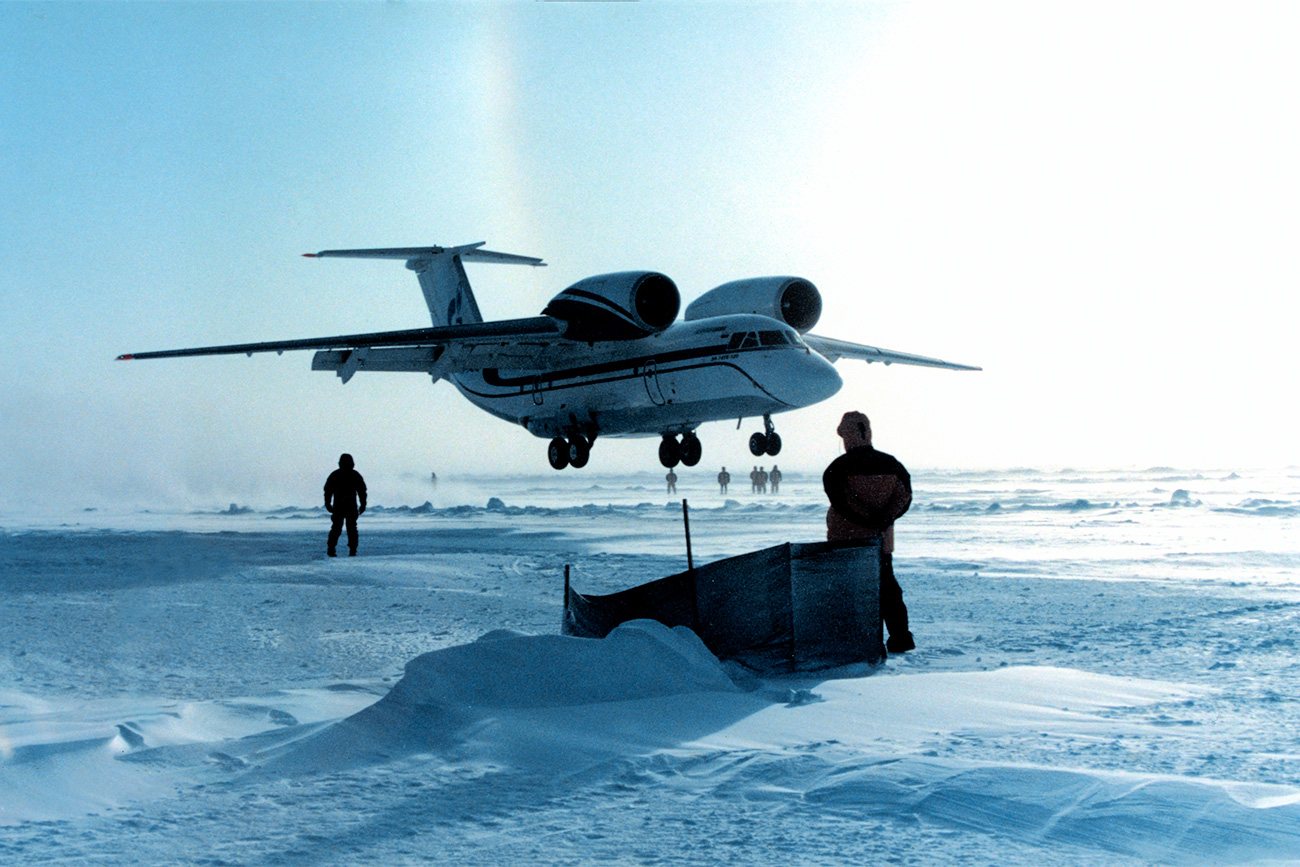 An-74. Source: RIA Novosti
Typically built to withstand tough Arctic conditions, the Antonov An-74 transport plane can operate on snow-covered, rough airstrips in temperatures as low as -60°С. The plane is used to establish and service drifting stations or lead ice patrol and fishery reconnaissance.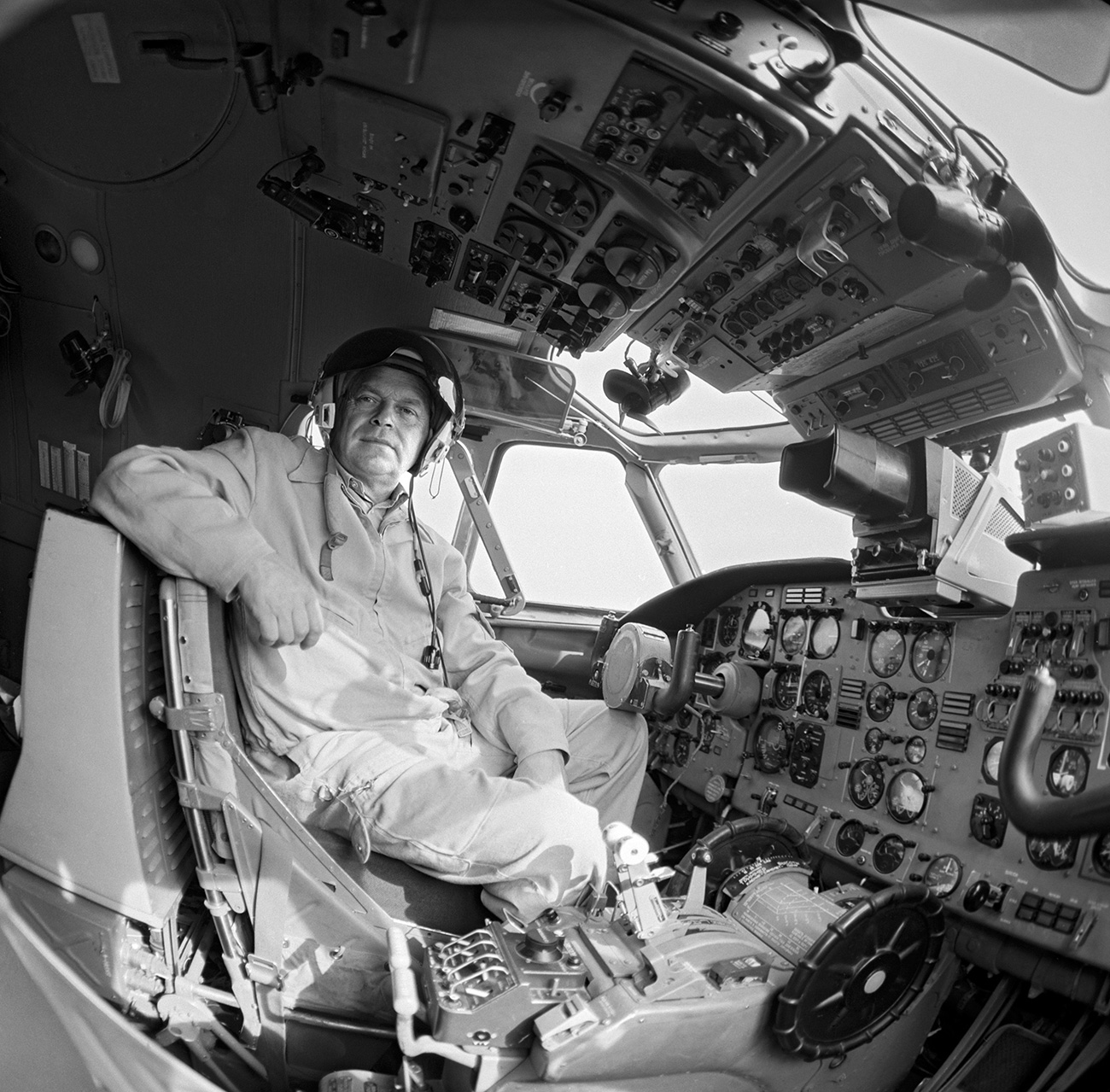 Test pilot Vladimir Tkachenko in An-32 in 1986. Source: Denisov Vadim/RIA Novosti
The Antonov An-32 military transport aircraft was the only Soviet plane designed and produced solely for export. It can fly in extremely hot conditions (up to 50 °С) and is used in the likes of India, Iraq, Angola, and Colombia.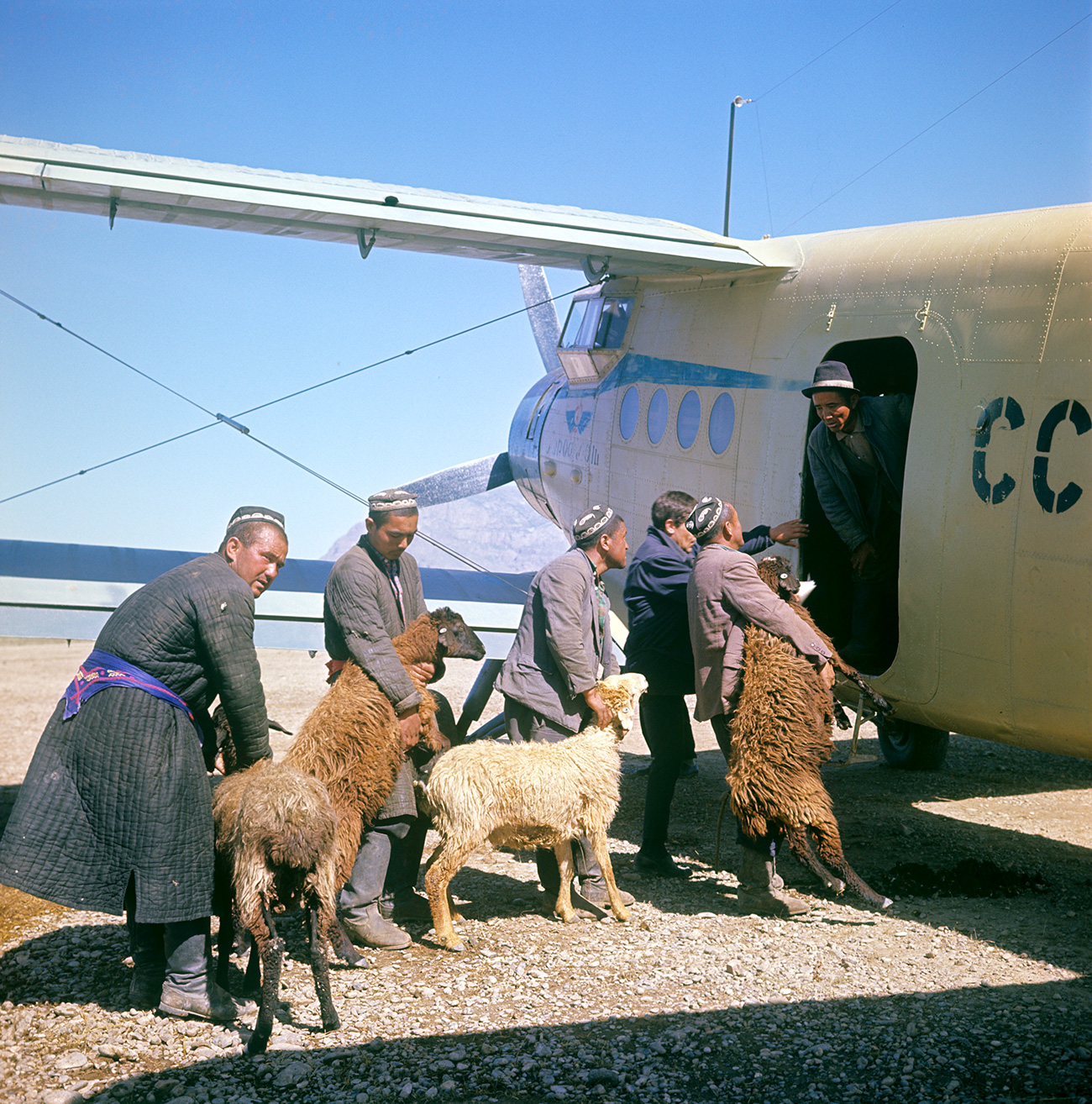 Loading sheep into an An-2 aircraft in the Uzbek S.S.R. in 1967. Source: E. Vilchinskiy/RIA Novosti
Since the fall of the Soviet Union, the Antonov design bureau has cooperated with Russia, and from 2011 to 2015 was part of a joint venture with Russia's United Aircraft Corporation.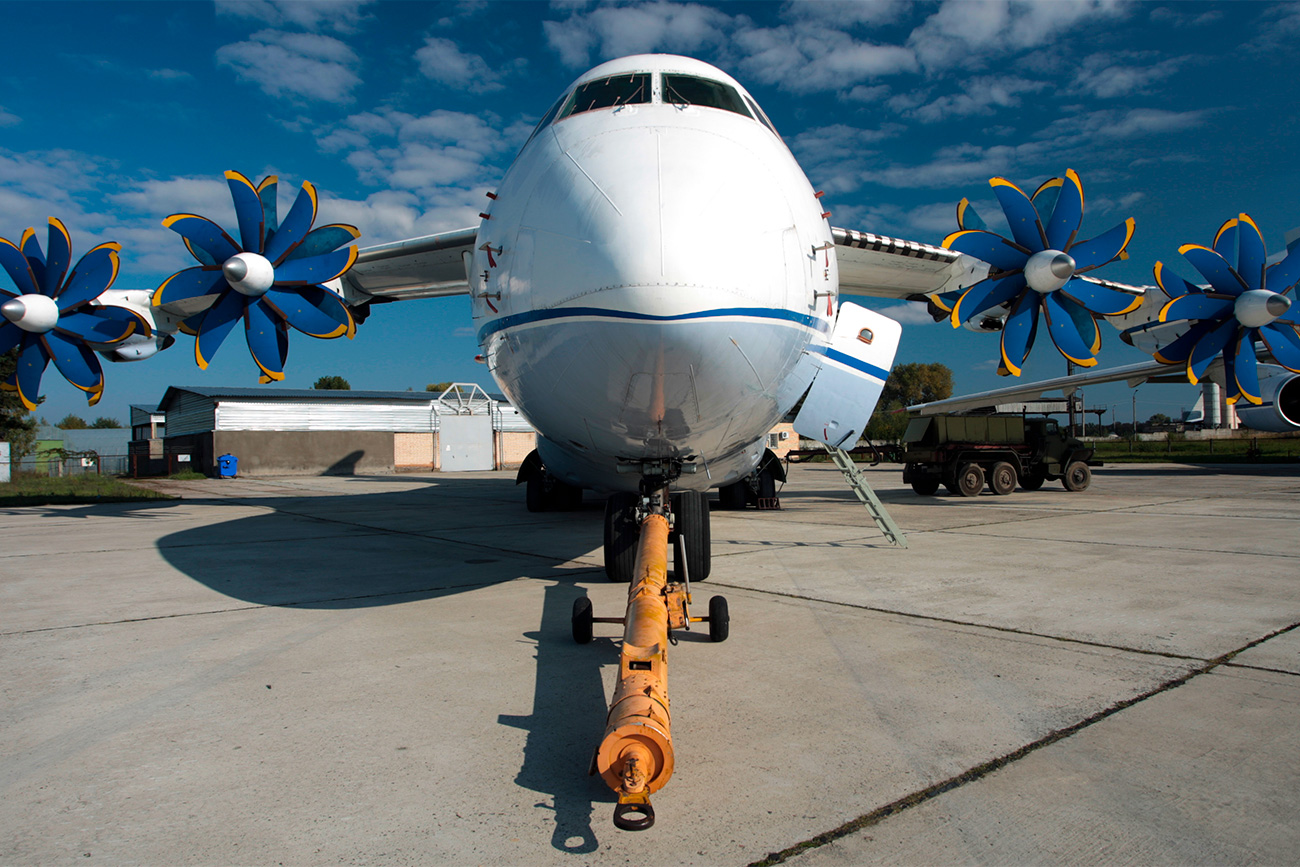 An-70 at Aviasvit-XXI air and space salon. Source: Marina Lystseva/TASS
However, tense relations between Ukraine and Russia have taken their toll, and production of the Antonov An-70 transport plane was stopped, and plans to incorporate it into Russia's Air Force scrapped.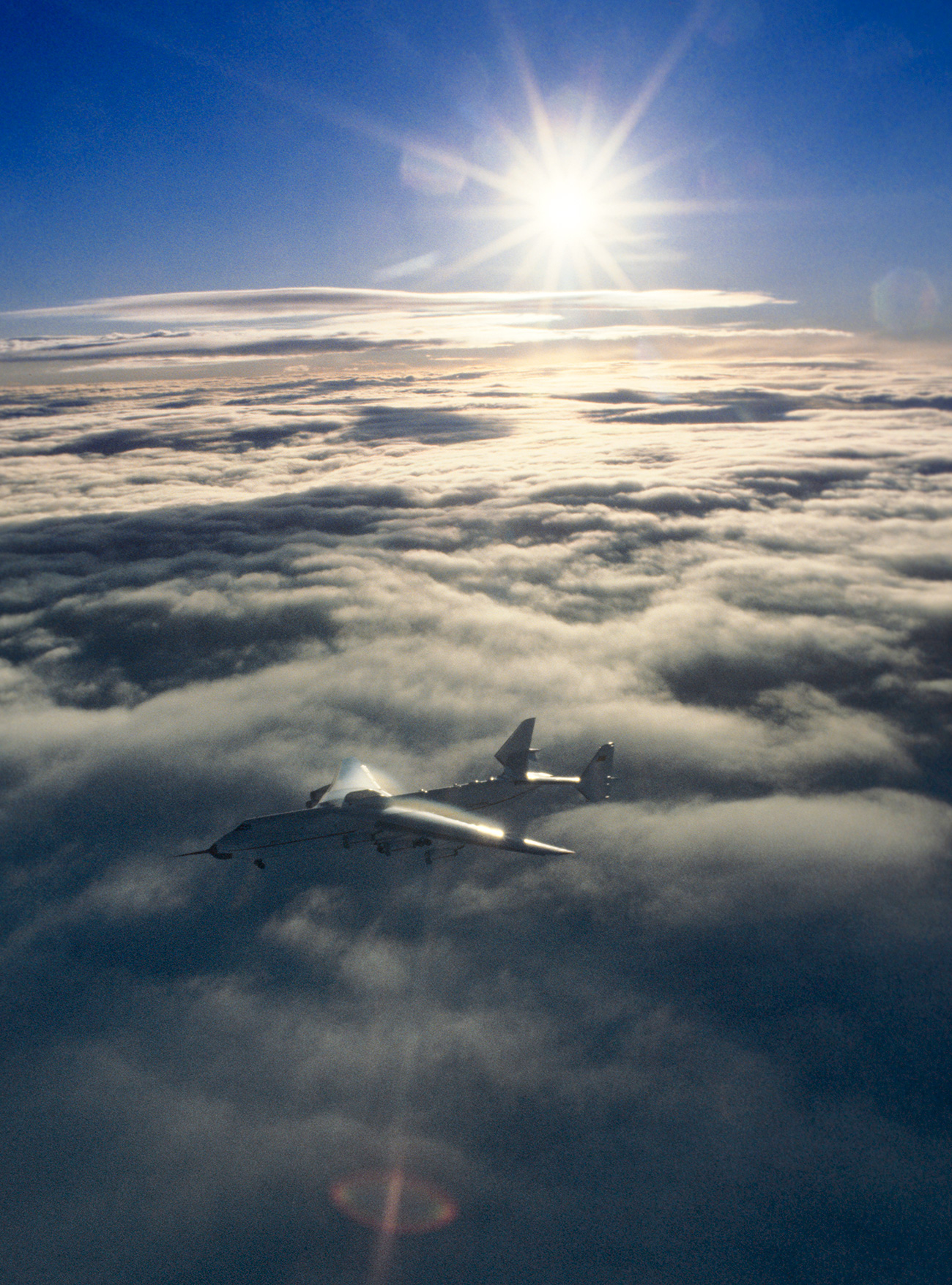 An-225 in 1989. Source: Igor Kostin/RIA Novosti
After military cooperation with Russia took a nosedive, the Antonov company fell into crisis.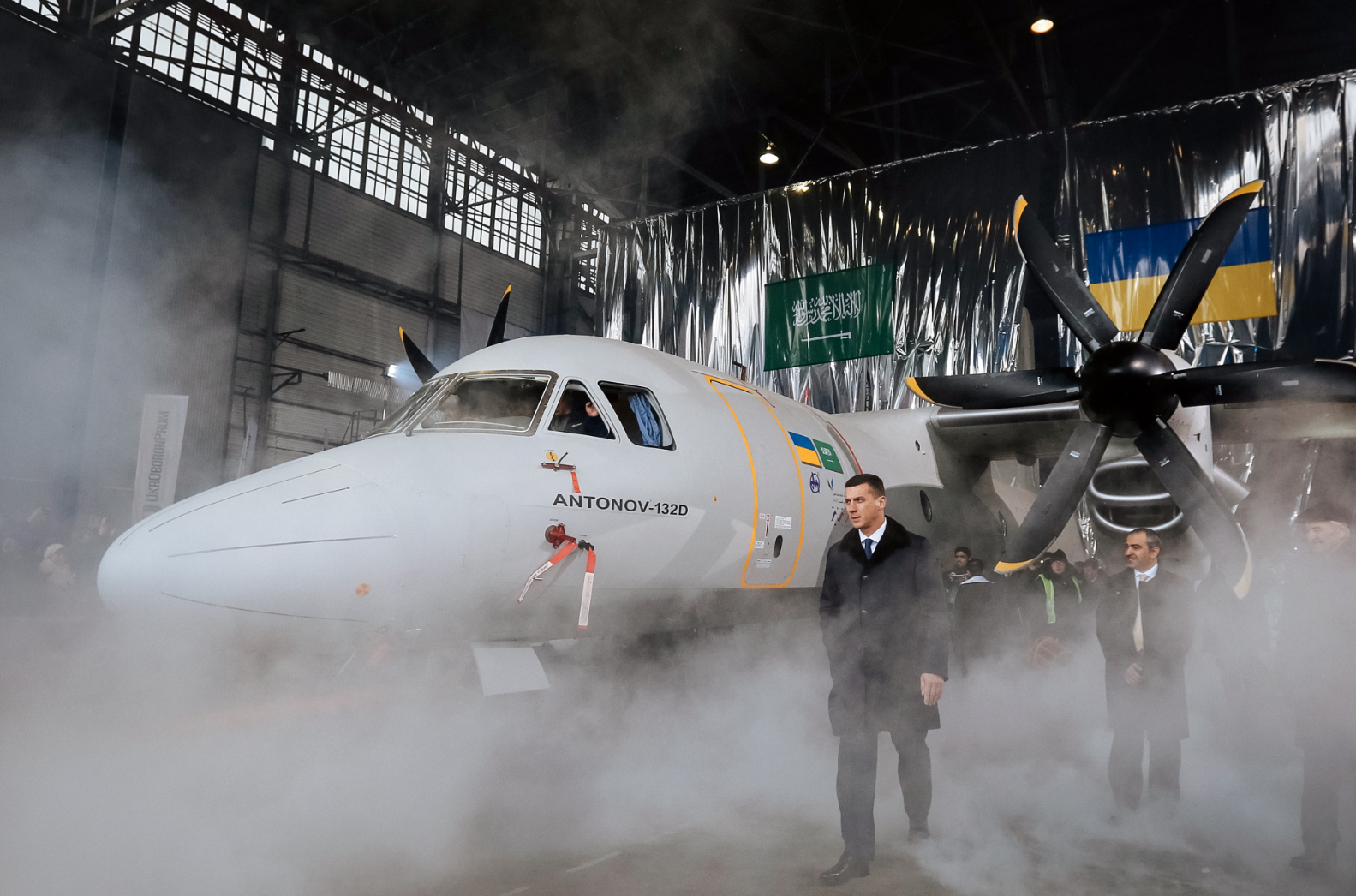 Presentation of the new AN-132D aircraft in Kiev in 2016. Source: Vostock-Photo
Many Ukrainian specialists and engineers moved to Russia as a result but Antonov is still looking for new possibilities. It plans to replace Russian-made aircraft components with foreign analogues by the end of 2017.
If using any of Russia Beyond's content, partly or in full, always provide an active hyperlink to the original material.