Reanimating Slavic gods: The man who breathes life into deities
Igor Ozhiganov from the Russian city of Yoshkar-Ola revives characters, gods, and mythical creatures from ancient Slavic fairy tales - and the public loves him.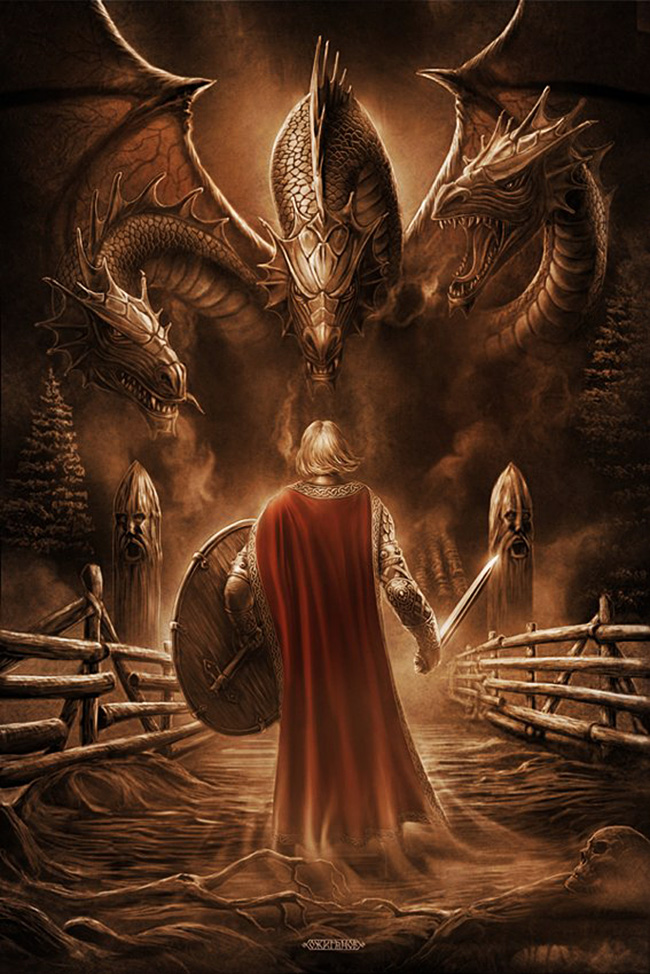 The Kalinin bridge, the location of a legendary fight of the Russian bogatyrs against Zmey Gorynych / Igor Ozhiganov
These stunning pictures of Slavic mythological characters were created by a Russian artist from Yoshkar-Ola in the Mari El Republic in Russia's eastern reaches.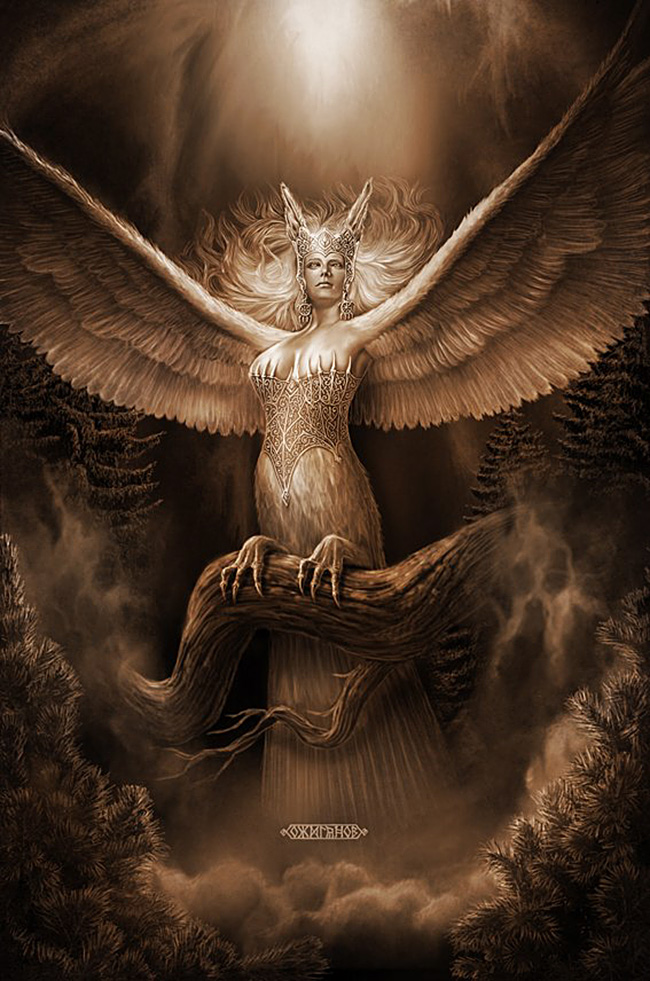 The sirin, a mythological creature with the head and chest of a beautiful woman and the body of a bird / Igor Ozhiganov
Born in 1975, Igor Ozhiganov studied industrial design at the Volga Region State University of Service in Tolyatti before moving to Moscow from 1999 to 2008 - where he worked in design.
Svarog, the Slavic god of the blacksmith / Igor Ozhiganov
Igor creates the illustrations as a hobby, not because of money. Since he returned to his hometown in 2008, he's mainly worked as an interior designer.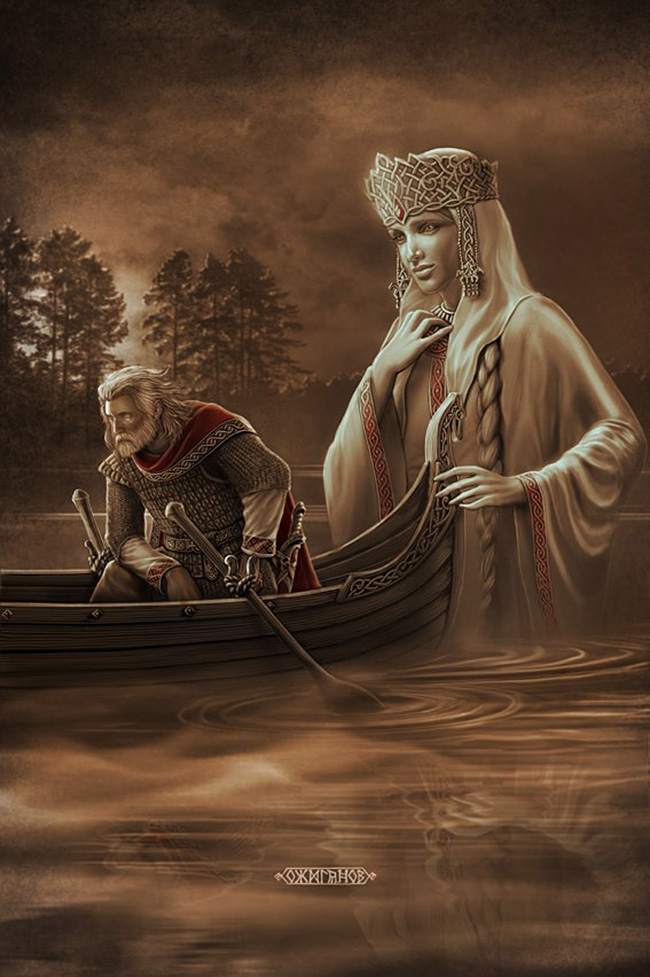 Bereginya, the Slavic deity that protects only worthy men / Igor Ozhiganov
"When I published my works online, I didn't expect them to get so much attention as there are already all kinds of fantasy and similar graphics on the topic," he told RBTH.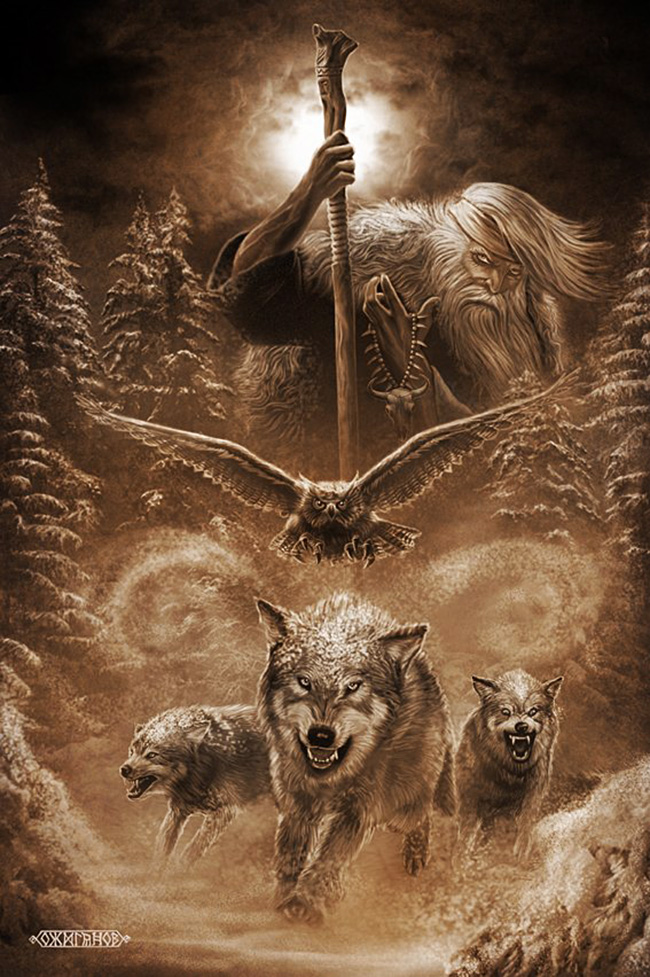 Chernobog, or the Black God, a Slavic evil deity that brings destruction / Igor Ozhiganov
Igor is a big fan of Nordic cultures so his illustrations are heavily inspired by Slavic and Scandinavian mythology. By enhancing his hand drawings with computer effects he aims to achieve a mystical, almost trippy effect.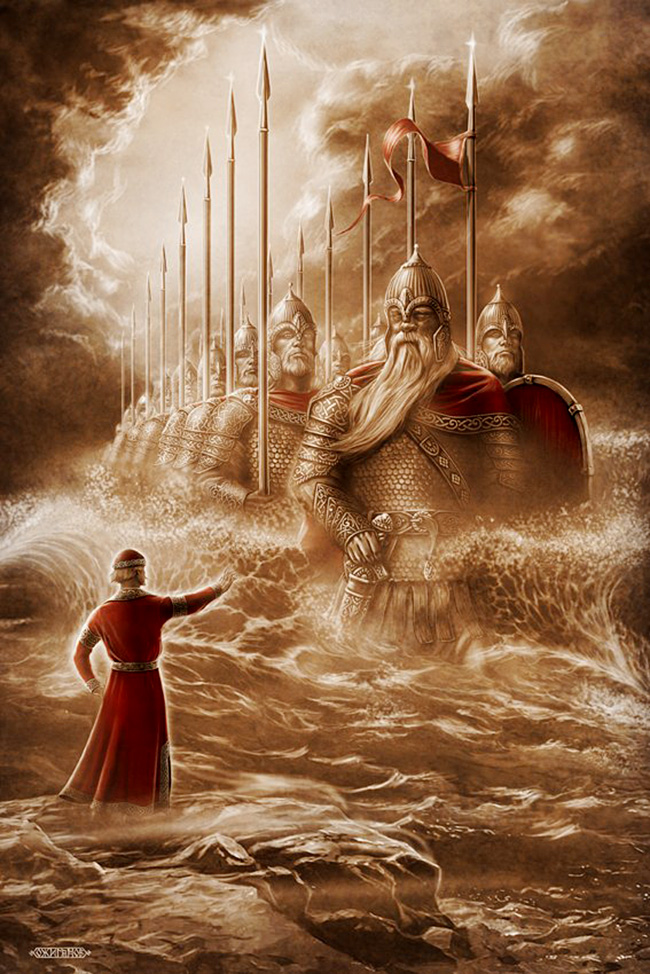 The thirty-three sea bogatyrs and the mighty Prince Gvidon, characters from Alexander Pushkin's 'The Tale of the Tsar Saltan' / Igor Ozhiganov
"The time spent on each illustration is always different," he says. "Everything depends on my mood, so I can't work to serve particular orders. I create illustrations for calendars and postcards that I release with my friends independently."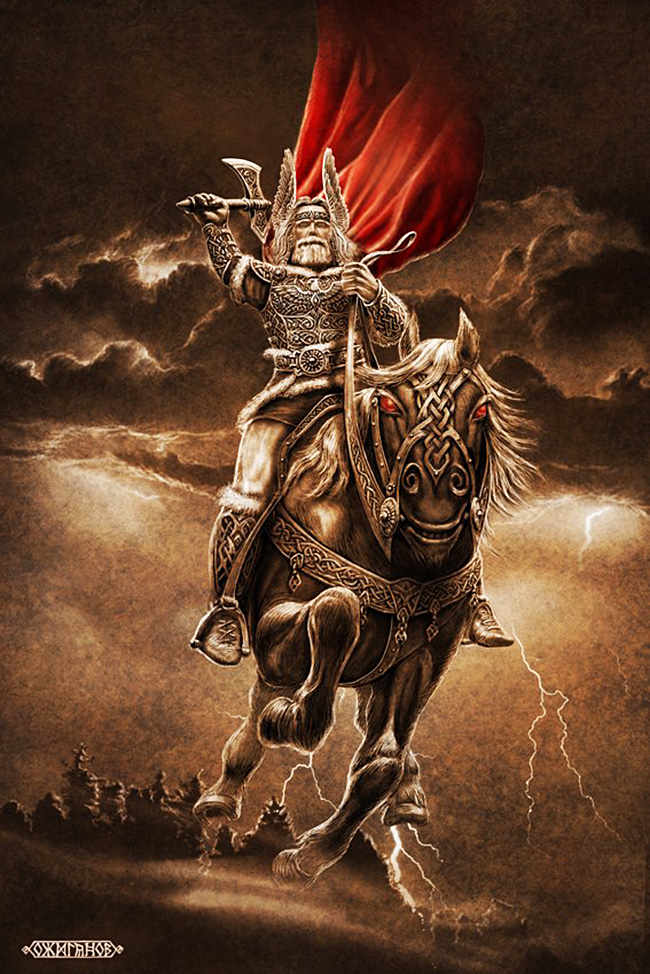 Perun, the highest god of the Slavic pantheon and the god of thunder and lightning / Igor Ozhiganov
The artist also says he doesn't consider himself to be a true professional. He just loves to draw.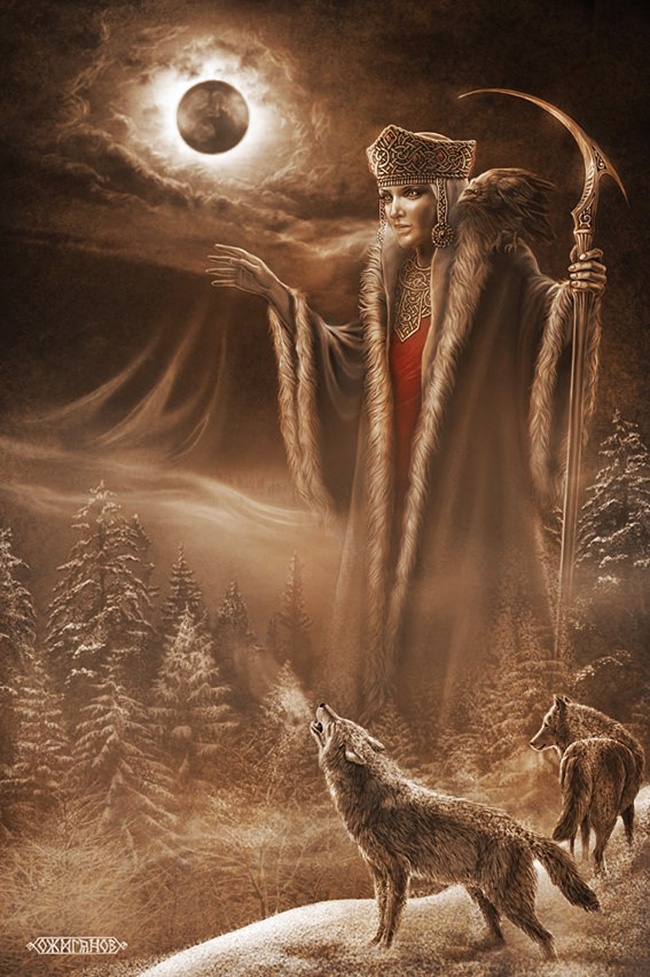 Morana, the Slavic goddess associated with seasonal rites based on the idea of death and rebirth of nature / Igor Ozhiganov
"More often than not I catch myself thinking that I do it more for myself than for the public interest," he admits. "When I draw, my emotions become very strong and it feels like I dive into the picture – this is really awesome."
Zhiva, the Slavic goddess of life and fertility / Igor Ozhiganov
He has many stories on his mind but usually music helps Igor to come up with a particular idea for an illustration. "For me, the main objective is to transfer the goosebumps that I feel listening to my favorite music to the picture that I draw."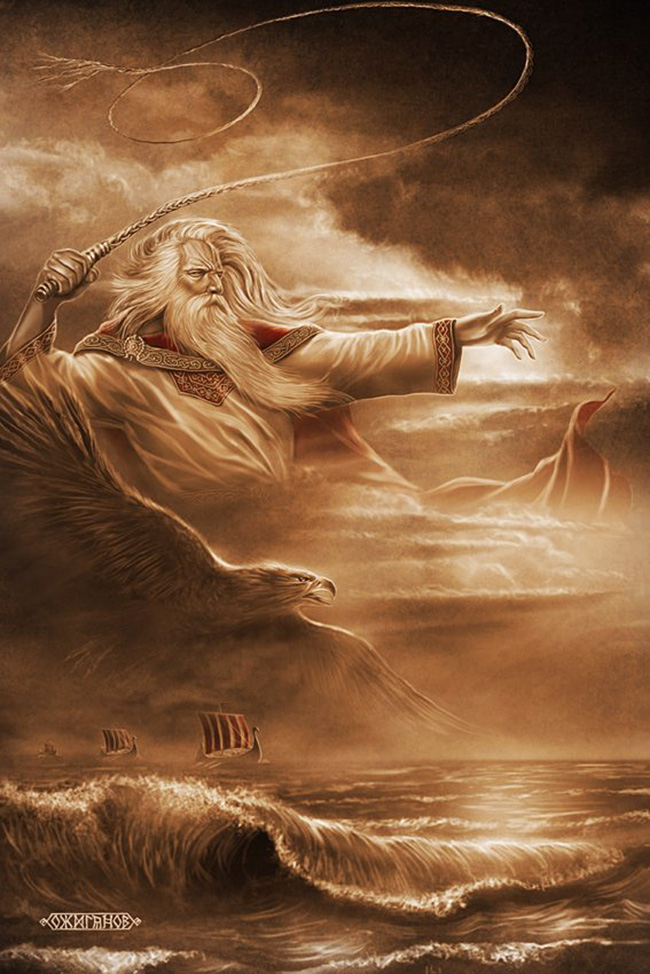 Stribog, the god of winds and stroms / Igor Ozhiganov
His works have many fans and some of them even ask the artist if he does tattoo work. "It just so happens that many of those who like my illustrations also like to get tattoos, but I don't do it out of principle," he says.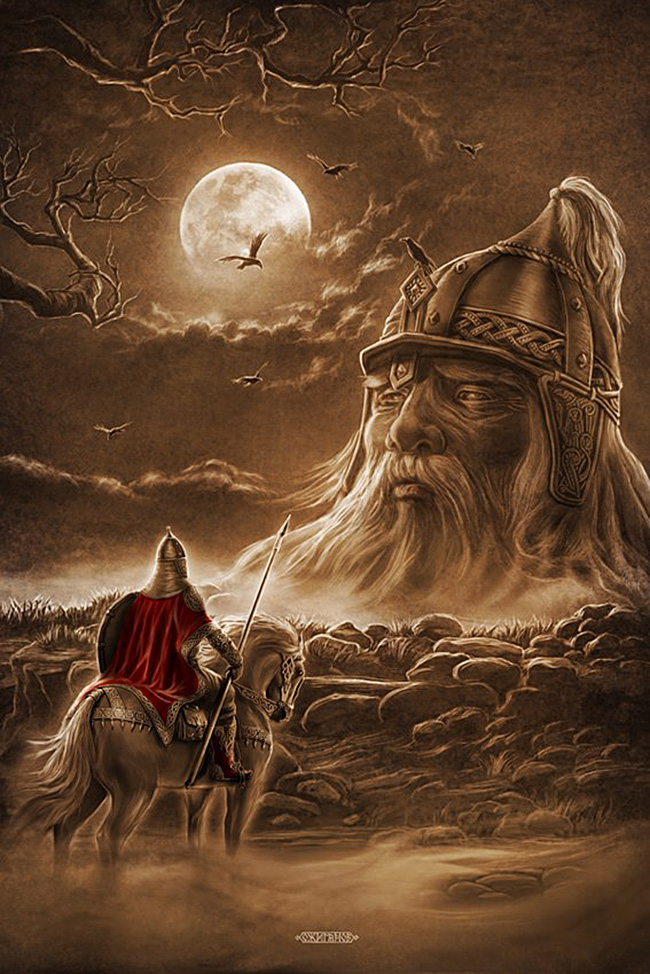 An episode from Alexander Pushkin's 'Ruslan and Lyudmila' poem where Ruslan meets a head of a giant bogatyr / Igor Ozhiganov
The artist from Yoshkar-Ola does does not like publicity but will still continue to release his works online.
If using any of Russia Beyond's content, partly or in full, always provide an active hyperlink to the original material.