Instaweek: Summer in Crimea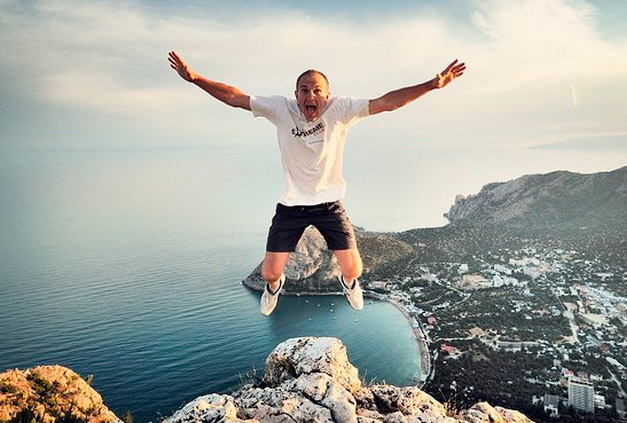 If you were wondering what Crimea looks like, our selection shows it at its best
There's a lot of talk about Crimea. Let's leave the debates for the next time. If you ever were wondering what Crimea looks like, our selection of photos shows the peninsula at its summer best.
August is the right time to harvest peach trees.
Everywhere in the coastal towns and on the large beaches you can hire a boat for small fee to a remote island or empty beach cut off by the mountains.
Your happy face when you reach the top of the mountain. A splendid view from Sudak.
Don't miss the chance to take a photo with matching colors.
Crimea is a cornucopia of fruit: in August it is full of watermelons, berries, peaches and apples.
Remember the basic rule of Instagram: if you don't take a photo, no one will know what you ate!
Sun, sea, beach, fruit. The wonderful smile of a truly happy person.
Kadykovsky open-cast mine in Balaclava and its wonderful aqua-azure.
Kazantip is a cape in the north-east of Crimea. There is a place called kaZantip with bars, restaurants and clubs on the beach looking out over the Black Sea. Each year from mid-July till the end of summer the place holds loud parties 24/7.
This year there are few nice installations placed near the sea.
All rights reserved by Rossiyskaya Gazeta.