Instaweek: Craziest jam festival on the streets of Moscow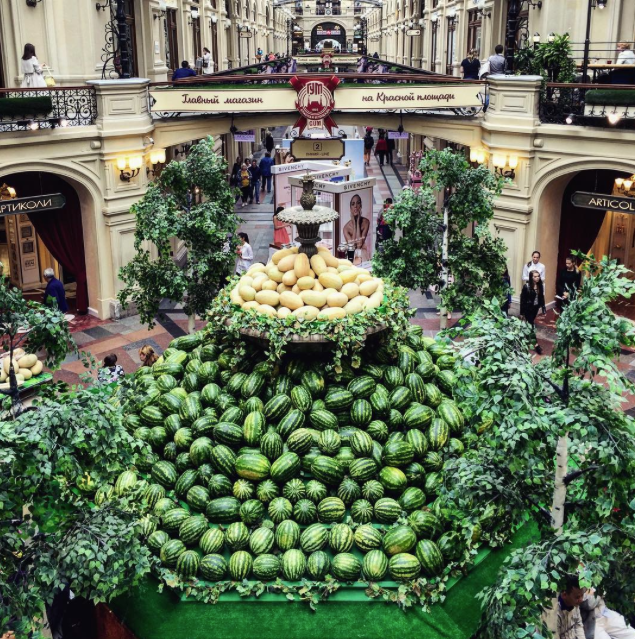 What do you need to know about it?
Moscow's jam fest is definitely a crazy show that is gaining momentum. What do you need to know about it? The main thing is its cost: $ 2.8 million. A huge sum for one celebration, right? What would you do with money like that?
You could build a huge watermelon near Red Square with a swing inside.
You could install a plastic version of Vertumnus by Giuseppe Arcimboldo. However, the hair and watermelon forehead look less aristocratic than in the original.
We can't believe you've never wanted to see a mill made of fruit and a rooster with a tail made of eggplant (they are already partially eaten, so hurry up!)
You also can watch a show in which the main characters are played by food. The sunflower is in danger.
But the cactus chose the wrong costume…
Don't forget to take a photo inside the huge fruit and berries...
…because it's so much fun!
And here are the top 4 unusual jams available to buy in Moscow: Chili pepper jam.
Dandelion jam, in winter you can eat it while reading Dandelion Wine.
Pine-cone jam.
Mint jam.
All rights reserved by Rossiyskaya Gazeta.