New Zaha Hadid's creation worth 36,5 mln USD opens in Moscow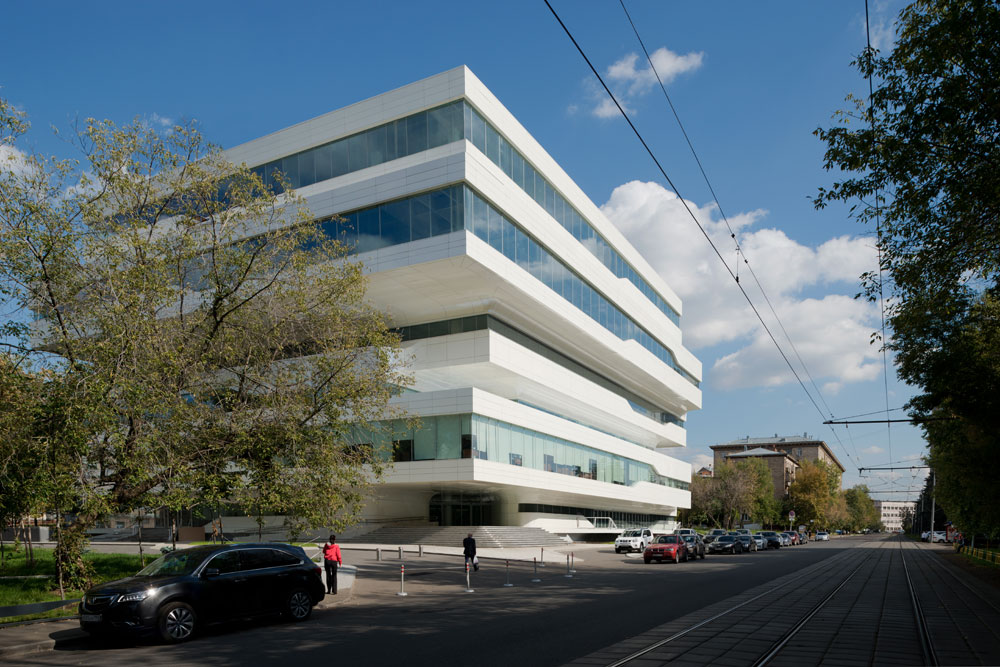 The street on which Dominion Tower stands is called Sharikopodshipnikovskaya ulitsa.Unpronounceable for English speakers, it literally means "ball-bearing street."
Ilya Ivanov
Dominion Tower was under construction for more than 10 years.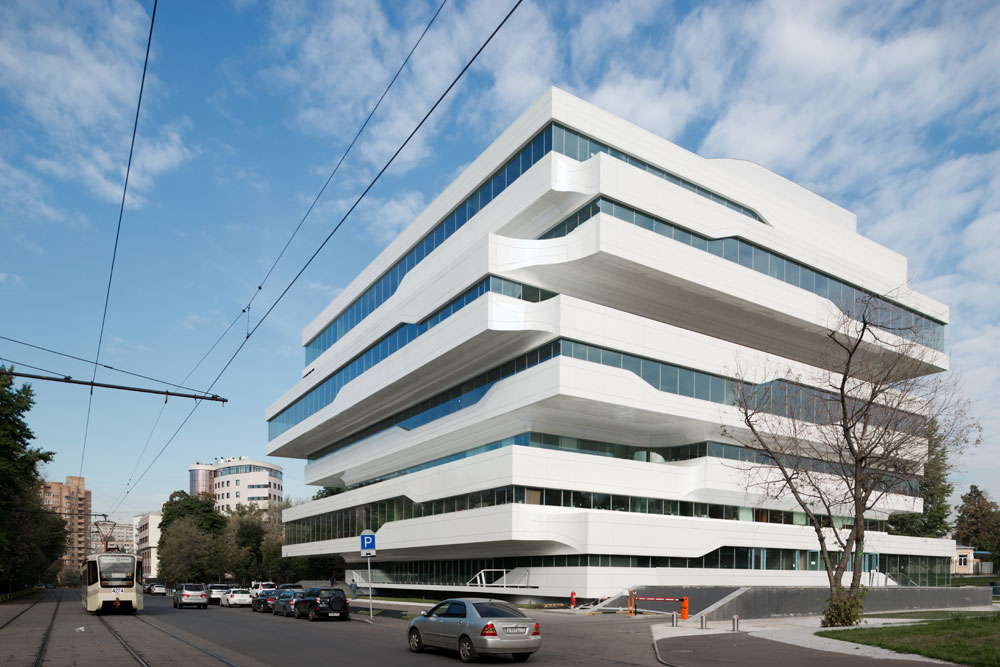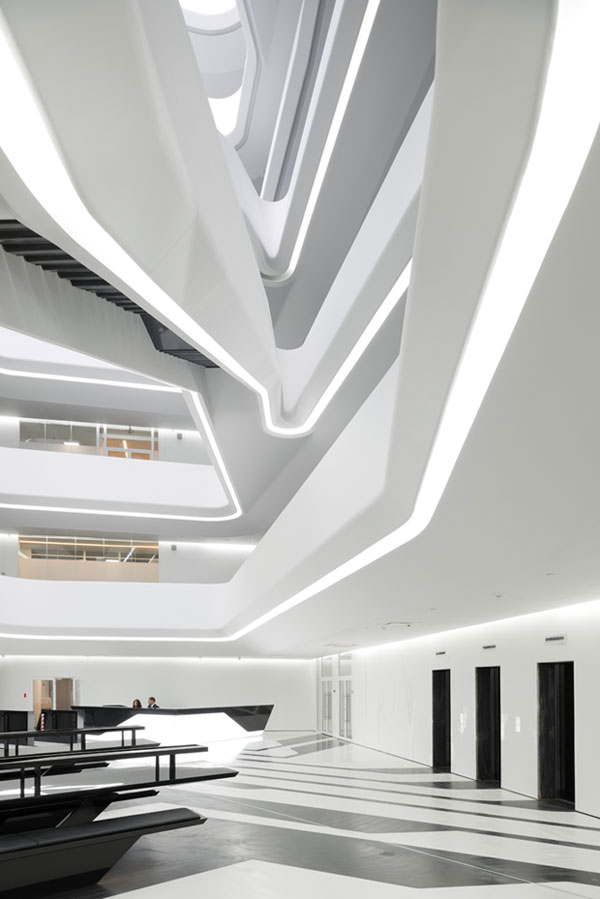 It took more than 10 years for Russian developer company DominionM to fulfill the idea of constructing an innovative office centre that "couldn't become outdated". The idea was conceived as a business fantasy in 2004.
Ilya Ivanov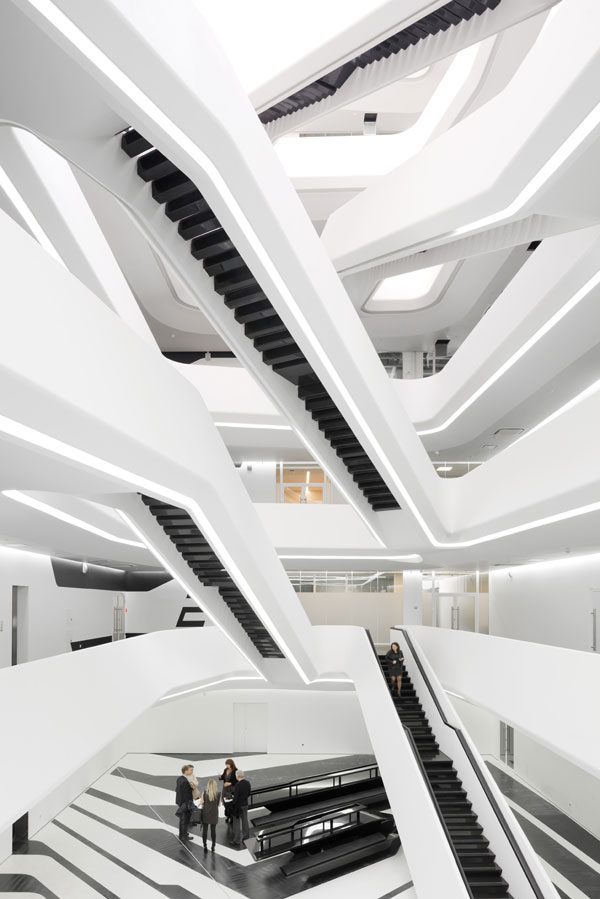 Construction started in 2007, but was interrupted in the early stages just a year later by the global economic crisis. It was renewed only in 2011. Total construction costs are worth 36,5 mln. USD.
Ilya Ivanov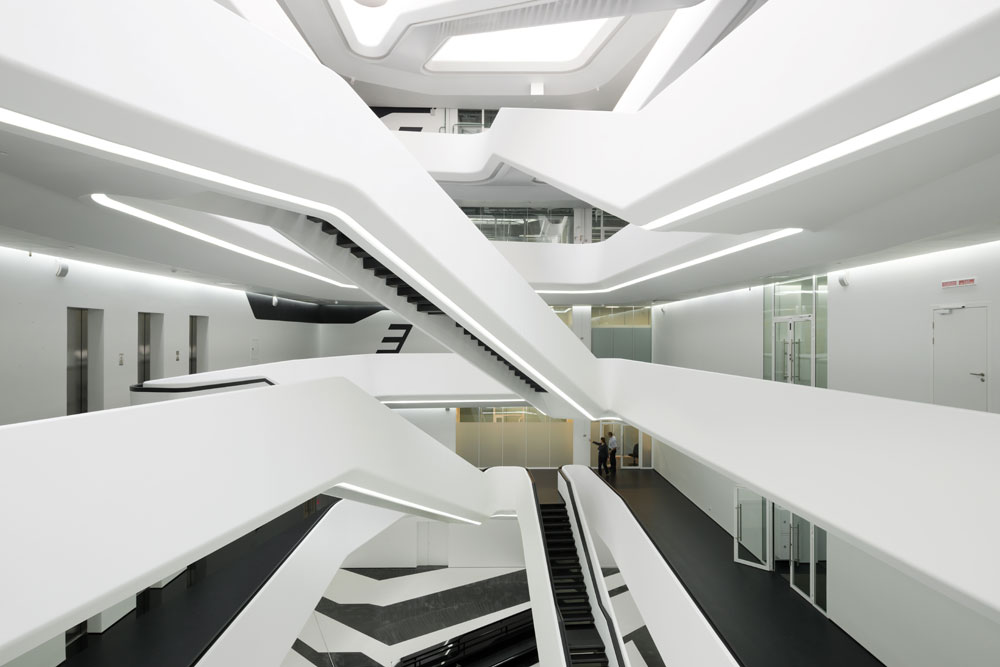 Hadid's concept was to design the building as a series ofvertically stacked plates offset at each level. It was implemented in full— the most offset 5th floor has a protruding section 8 meters long with no support.
Ilya Ivanov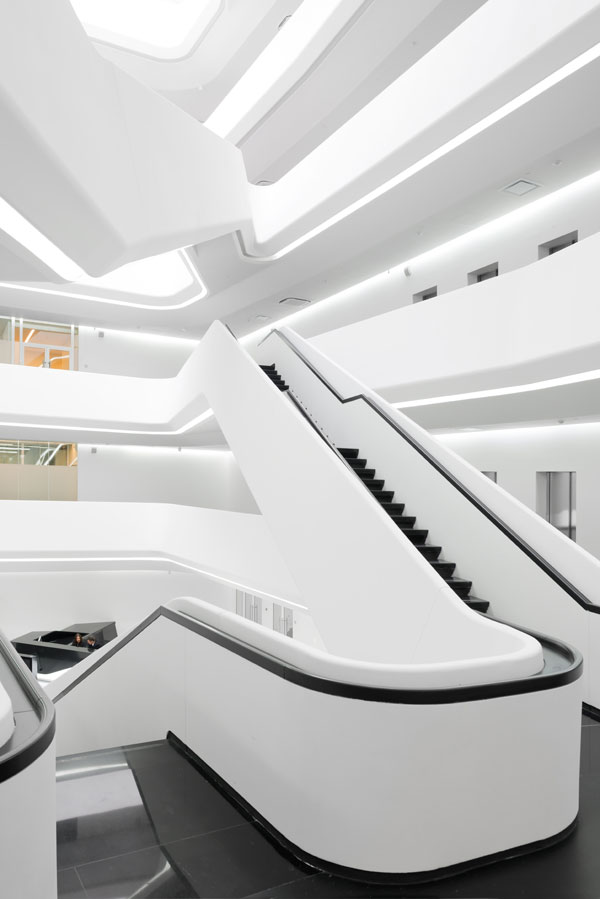 Hadid's architectural style is seen in both the exterior and interior ofDominion Tower with the connecting curved elements of the facade,the intricate form of the steps, and the artful wavy shapes of the furniture in theatrium.
Ilya Ivanov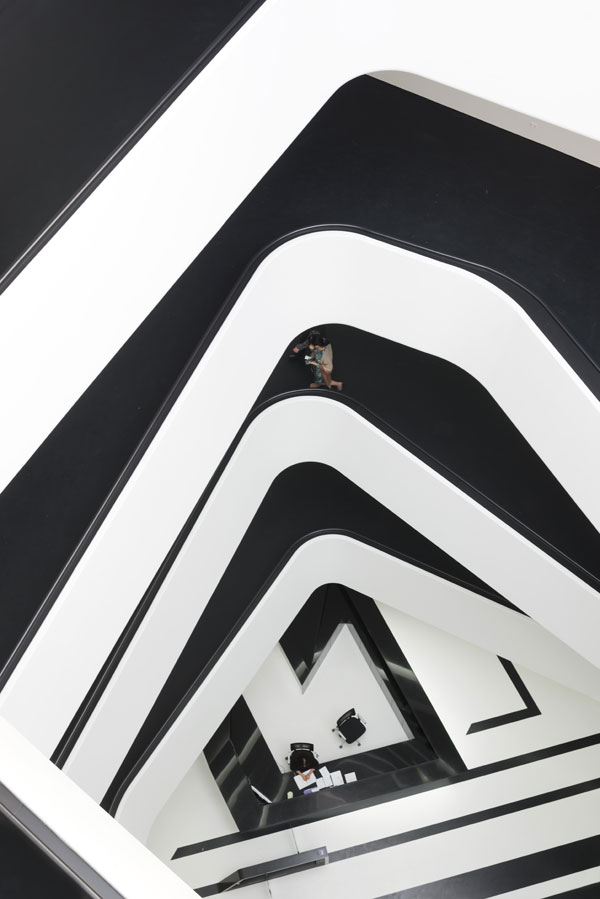 The atrium is the centerpiece of the building. Theintricate cross-lines of the staircases seem to puncture thelaconic black and white space.
Ilya Ivanov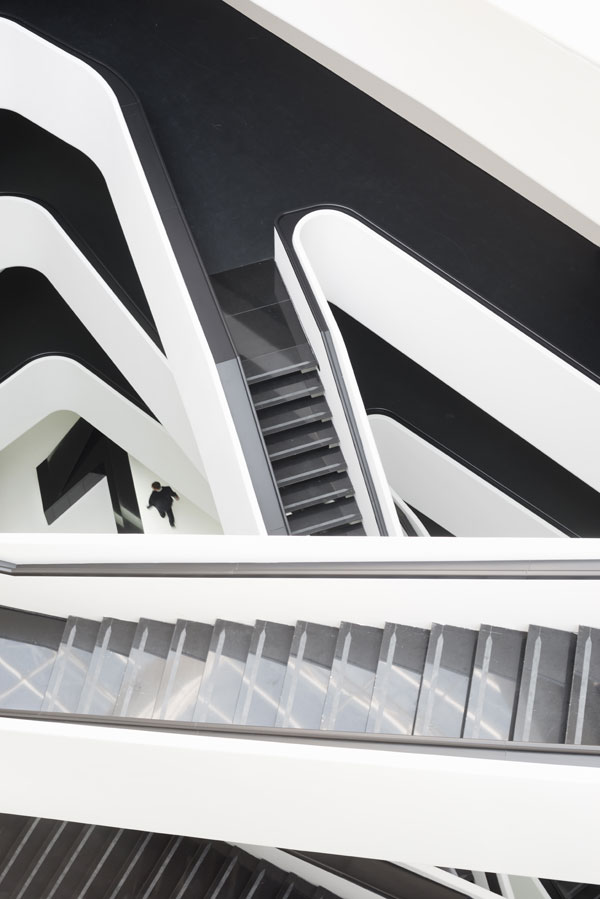 The building is constructed mostly of materials made in Russia.A rare exception is the Aluvobond composite panels producedin Germany. They were used in the facade.
Ilya Ivanov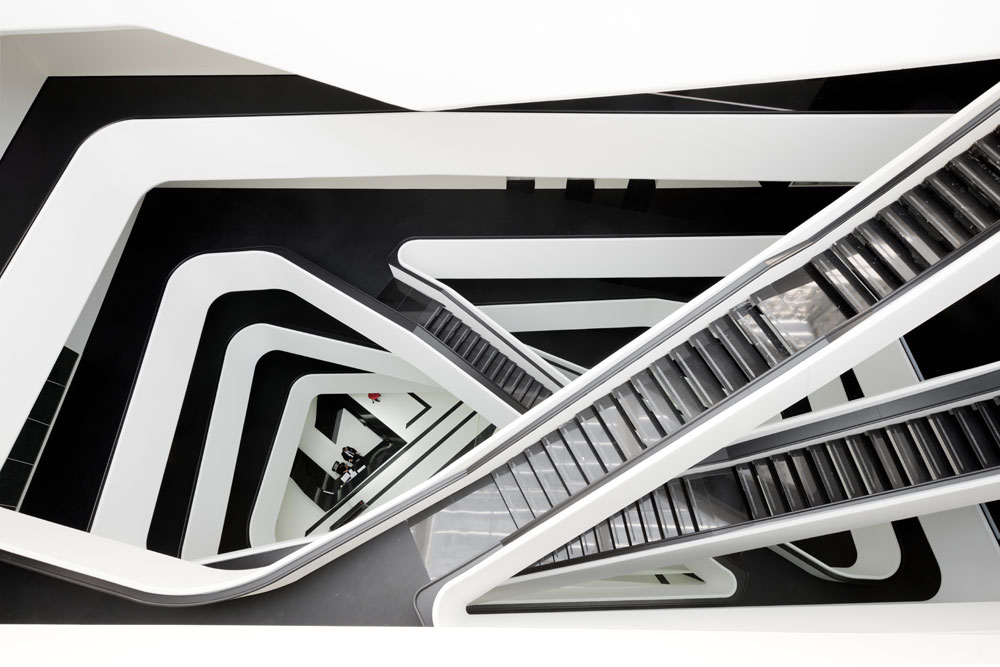 Balustrades of the atrium staircases and balconies are made of fibrous concrete. Lighter than ordinary concrete, it makes possible the complex uneven elements so beloved of Zaha Hadid.
Ilya Ivanov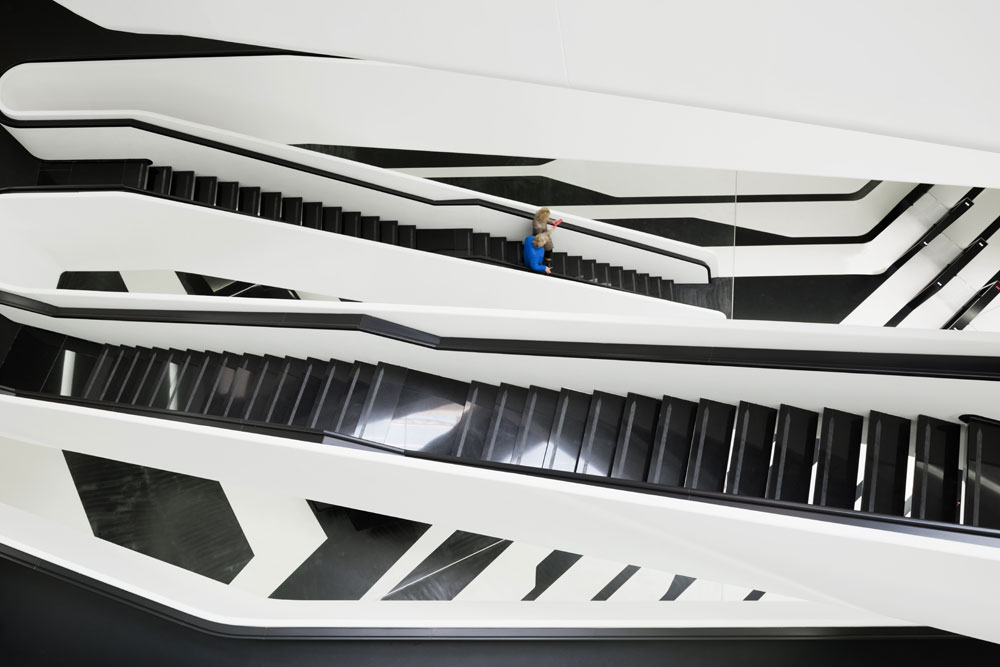 Dominion Tower isalready an architectural hit and the subject of more media discussion thanthe ultramodern skyscrapers of the Moscow City project.
Ilya Ivanov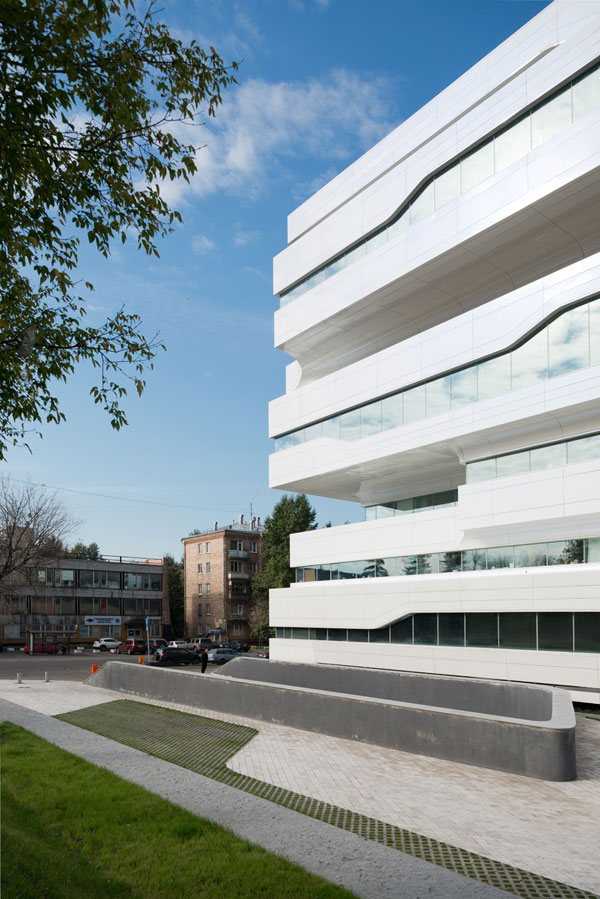 Though the building is innovative, it is surrounded by Stalinand Khrushchev-era architecture. This contrast was a part of the design concept.
Ilya Ivanov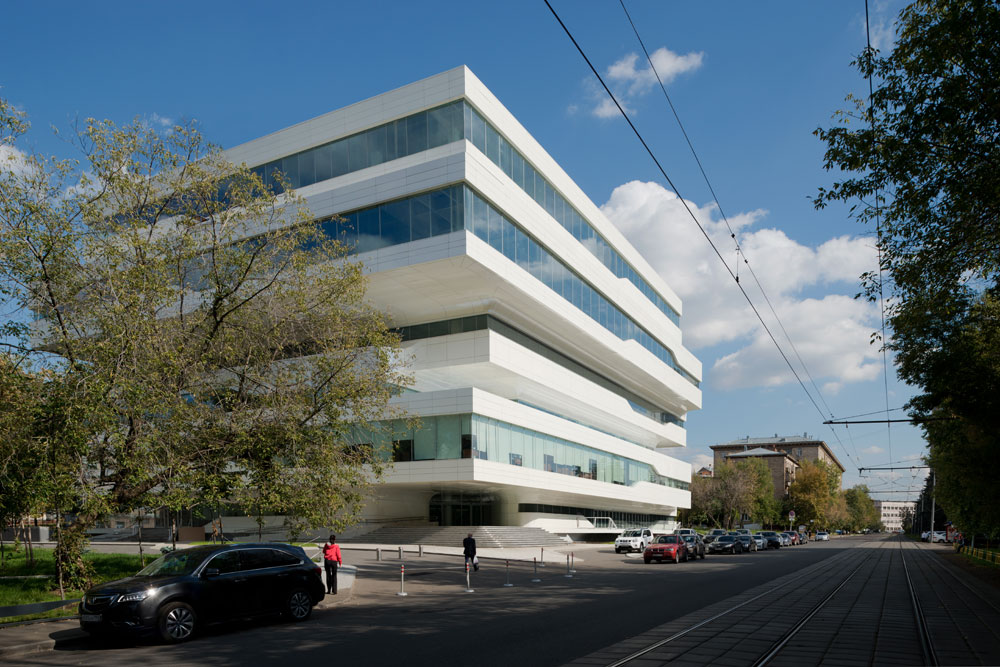 The street on which Dominion Tower stands is called Sharikopodshipnikovskaya ulitsa.Unpronounceable for English speakers, it literally means "ball-bearing street."
Ilya Ivanov
All rights reserved by Rossiyskaya Gazeta.
Get the week's best stories straight to your inbox
We've got more than 2 million followers on Facebook.
Join them!