Robots: supertechnologies made into reality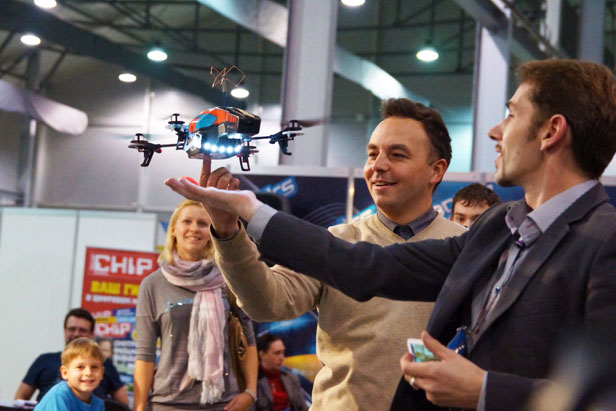 Editor - Stakheev Vladimir, photos - Sokolova Olga, music - Casetofoane
The exhibition provides a comfortable environment for business networking among the leading domestic and foreign manufacturers and their potential clients. It motivates the domestic manufacturers to produce competitive products, thus demonstrating the current condition, trends and general areas of the industry development.
Lately the world of robotics has undergone some major changes: the emergence of 3D printing, cheaper components, crowdfunding etc. Hundreds of thousands of programmers are currently developing the applications for mobile platforms.
Robots are the embodiment of supertechnologies that have already become a reality. Consequently, the overall task of the market is to understand and accept these changes in a timely manner, as well as to adapt and get the operations started as quickly as possible.
All rights reserved by Rossiyskaya Gazeta.