The cutest babies compete in the Crawlers Race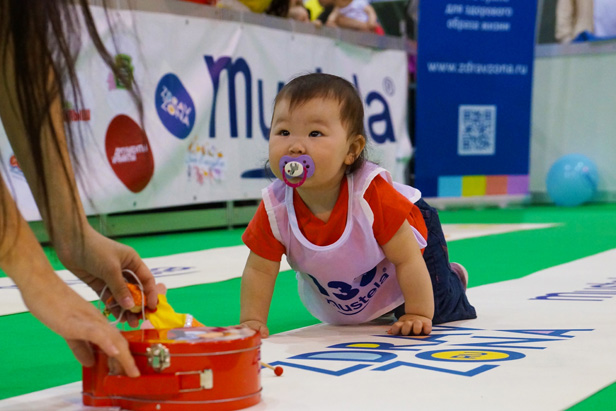 Moscow's Sokolniki Exhibition and Convention Center hosted the 8th Festival of Pregnant Mothers and Infants on May 15-18. It's the most large-scale "baby show" held in Russia.
Editor - Stakheev Vladimir, photos - Olga Sokolova, music - Hugo Droopy Contini
The WAN Expo is a festival for expectant mothers, young parents, and their babies. Its main event is always the traditional "Crawlers Race". According to the competition's rules, toddlers from 6 to 9 months old crawl at high speed on special tracks. They have 2 minutes to cover the distance of 5 meters to the finish line. Parents and guardians can cheer their babies on and give them hints about which direction to go, but they can't touch the kids during the race. Otherwise, the happy crawler risks disqualification.
All rights reserved by Rossiyskaya Gazeta.