ARMS & Hunting rolls into Moscow with a bang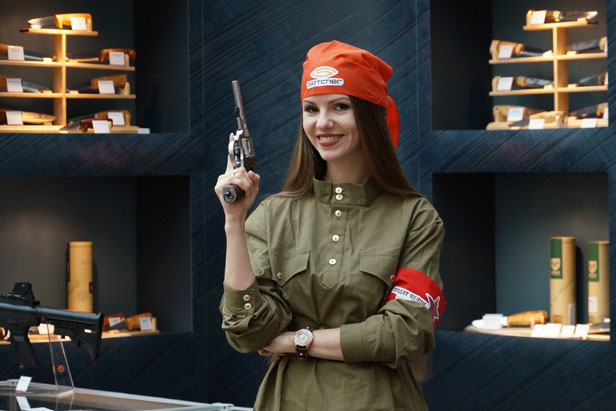 The 11th ARMS & Hunting took place in Moscow's Gostiny Dvor on October 9.
Editor - Stakheev Vladimir, photos - Olga Sokolova, music - The dark side of the light
The ARMS & Hunting International Exhibition is a traditional meeting point for numerous manufacturers, vendors, and owners of sport and civilian arms, as well as hunting and tourism amateurs, for whom this more than just a hobby, but a way of life.
Over recent years, the exhibition has proved its relevancy. A striking illustration of this phenomenon is the steadily increasing number of international participants. At the same time, it can also be noted that Russian manufactures actively take part in the show, demonstrating the high quality of their products on par with leading world arms and ammunition brands.
The world's top companies will show off their new products. Among them are Swarovski Optik (Austria), Schmidt & Bender, Rascher, Boker (Germany), Sport Chief (Canada), Bushnell (USA), Browning (Belgium), Beretta, Benelli, Franchi, Fabarm, Fiocchi, Fausti Stefano, Pedersoli, Caesar Guerini, C.D. Europe, Rizzini (Italy), Verney-Carron, Laporte (France), GAMO Arrieta (Spain), Harkila (Denmark), Rockstead (Japan), Promtekhnologia (Russia) among others.
All rights reserved by Rossiyskaya Gazeta.