Palekh miniature painting: Depicting Russian fairytales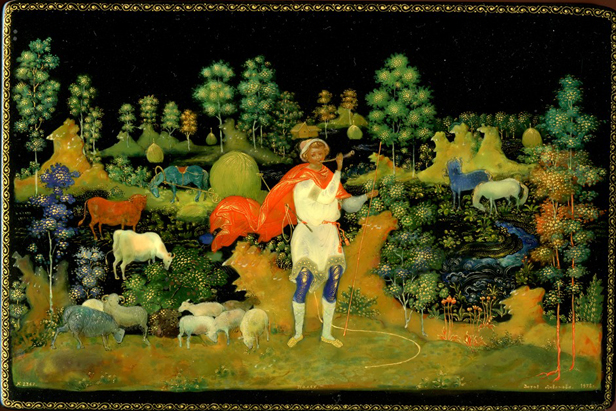 It is the first large-scale museum exhibition in Russia of one of the country's most prominent souvenirs.
Editor - Pavel Gazdyuk, music - K.Shahanov
The exhibit entitled "Palekh Miniatures, Russia's Patrimony" held at Moscow's Central House of Artists. This project was dedicated to the 90th anniversary of the Artel of Ancient Painting, which was founded in 1924 following the warm reception of Palekh miniatures at the 14th International Art Exhibition in Venice in the summer of 1924.
The project's organizers asserted that such a large-scale display of lacquer miniatures created in Palekh has not previously been shown even in Russia. The exposition included over 600 works by masters of the 18th to 21st centuries. Among the those items were jewelry boxes, caskets, portraits, plates, household decorations, Palekh-style icons, monument panels, unique furniture, porcelain designs, original book illustrations and folios, and sketches of theater costumes and set decorations. The pieces came from 14 Russian museums and private collections. The exhibition also included rare works by the founders of the Palekh Artel of Ancient Painting, Ivan Golikov, Ivan Zubkov, Alexander Glazunov, Alexander Kotukhin, and others.
All rights reserved by Rossiyskaya Gazeta.