New capsule-concept hotel offers cheap sleep in Moscow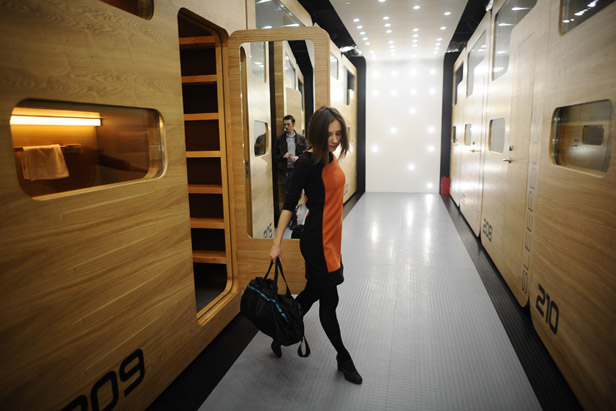 Sleepbox is the Moscow's answer to budget accommodation. In a city where it is difficult to find a room for less than 80 euros a night, this is going to be a very welcome accommodation. There are 46 of twin rooms and ten singles, but at just 3.75 meters they are more like pods or capsules, rather than actual rooms.
This Sleepbox Hotel is situated right by Belorusskaya Station. It is one of the biggest stations in Moscow. It's got a quick link to Sheremetyevo International Airport – just 20 minutes – which means it is a good choice for travelers who may only have a night or two in between connecting flights.
These little miniature rooms are strictly utilitarian, but they are also high-tech. Each one is sound proof to guarantee a good night's rest. This double cost just 65 euros. Single is a bit more expensive – 70 euros. Toilets and showers are shared. For food there is only the vending machines in reception.
All rights reserved by Rossiyskaya Gazeta.