Twinkle, twinkle Northern Lights, how we hallow Polar Nights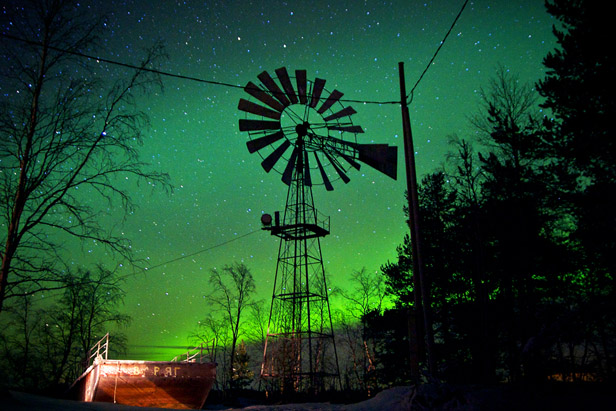 Highlighted North (Aurora Borealis in all its splendor) from Russia Beyond The Headlines on Vimeo.
When you are stuck in a desperate anticipation of spring, when you feel bored with the snow and darkness, remember those, who live in terms of the polar night during the half of the year. How to survive in these severe conditions on the one hand and on the other - how to enjoy this natural marvel?
Welcome to Murmansk, the northernmost part of Russia! Aside from the freezing-cold winter temperatures, Murmansk enjoys the beauty of the aurora borealis, which lights up the region's long winter nights. This miracle of nature is caused when charged particles collide with atoms high in the Earth's atmosphere. Find out more about this wonder, and how to spend time in the Murmansk region while waiting for the next natural light show!
All rights reserved by Rossiyskaya Gazeta.