Eliseyeeff Emporium: A bright pearl of Art Nouveau architecture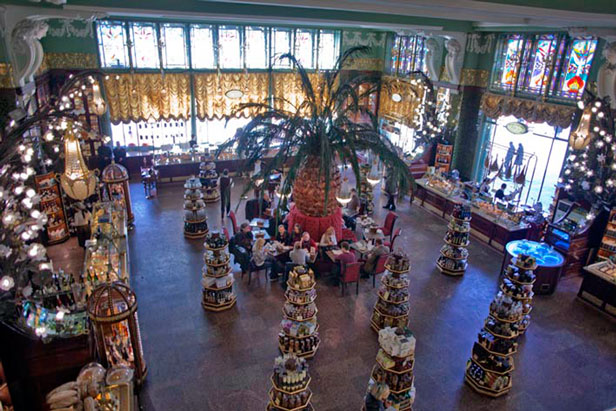 Elisseeff Emporium in St. Petersburg is a large retail and entertainment complex constructed in 1902–1903. It is one of most striking examples of Art Nouveau architecture, although at the time of its construction the building was considered controversial.
The store was reopened after a five-year period of restoration and refitting. It has been restored to its former glory to the finest of details.
The hall on the lower floor has one of the best preserved Art Nouveau interiors in St. Petersburg.

All rights reserved by Rossiyskaya Gazeta.